The wait is finally over. The Spice opens its door to the public from today offering Chi-Thai food and Muslim friendly dimsum cuisine. As we designed and built the interior in a heritage architecture, some original materials were required to preserve while enhancing with traditional art forms to suit the restaurant's concept. For the first floor VIP rooms which serve special guests, we imagine a bold and sophisticated space filled with timber and pops of colour reminiscent of surrounding Thai river villages.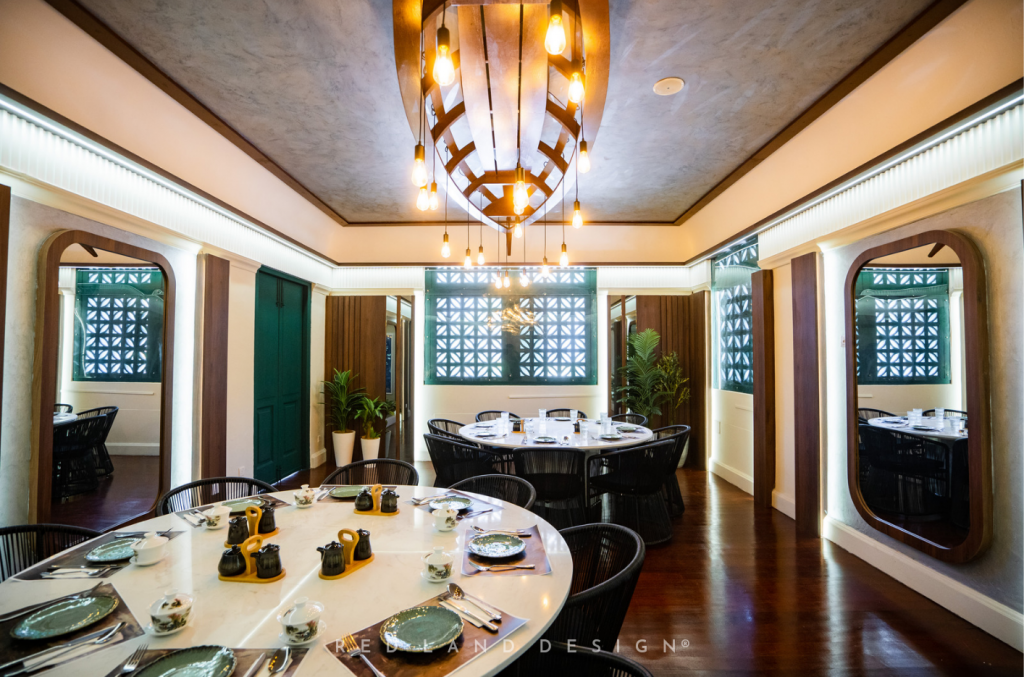 Red Land Design team drew inspiration from Thai culture with river as main inspiration to associates with the restaurant food concept. In addition to this, the spirit of the art as always brought up by the Project Director, Chris Lau whose influence can be found throughout the both ground floor (you may check out the Ground Floor architecture design here). Timber woods, traditional ventilation block inspired by South East Asia architecture were also incorporated into the restaurant interior design.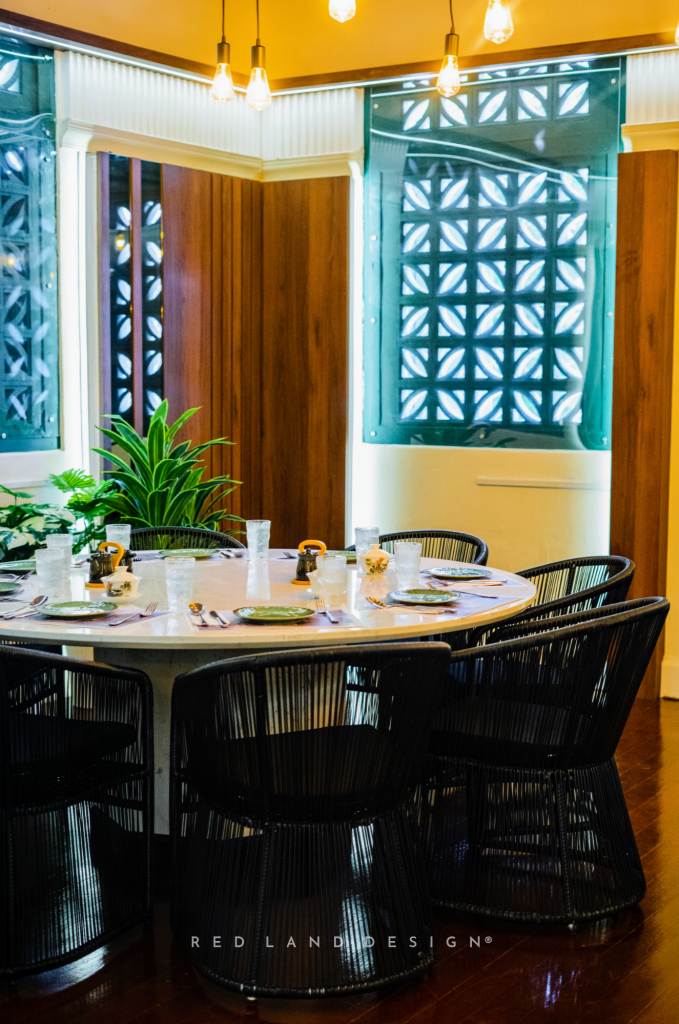 As this was built on a pre-war building, the element of colonial British can also be seen throughout the interior, for instance the flute white wood cornice on ceiling edge.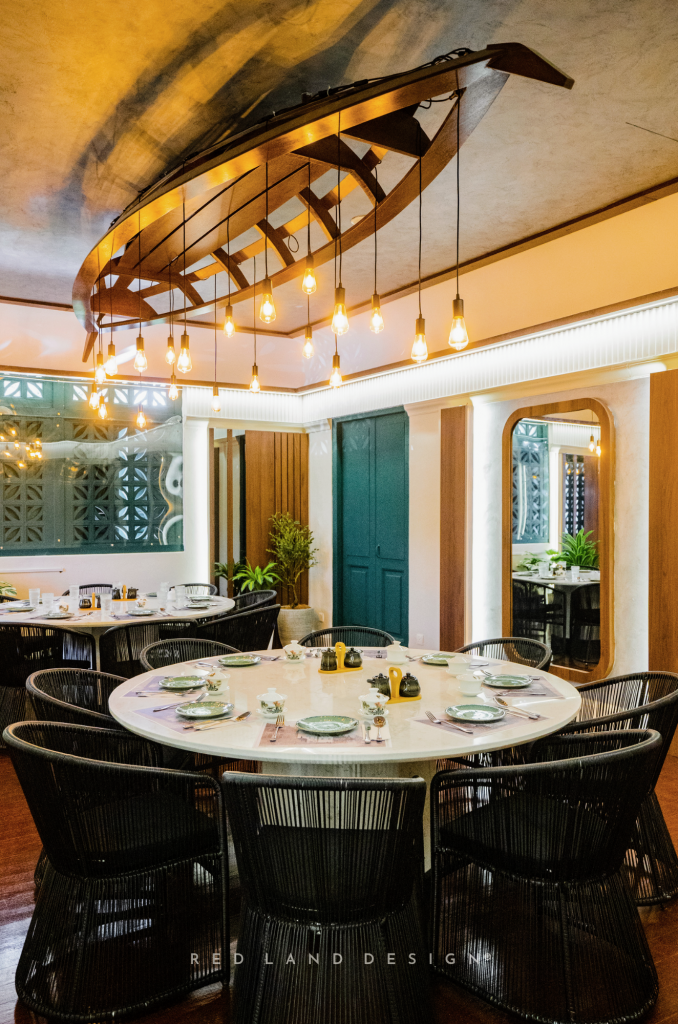 We imagine the Thai river above the ceiling through touches of silver water texture on ceiling with mounted wooden boat reflecting the atmospheric in creative art form.
Here's the process from fabrication in factory to installation of three art ships mounted on 3 of the VIP rooms ceiling. 
We wanted to design an exclusive classical atmosphere for VIP to settle in to enjoy their food. Solid timber flooring was used on the First Floor to enhance its exclusiveness.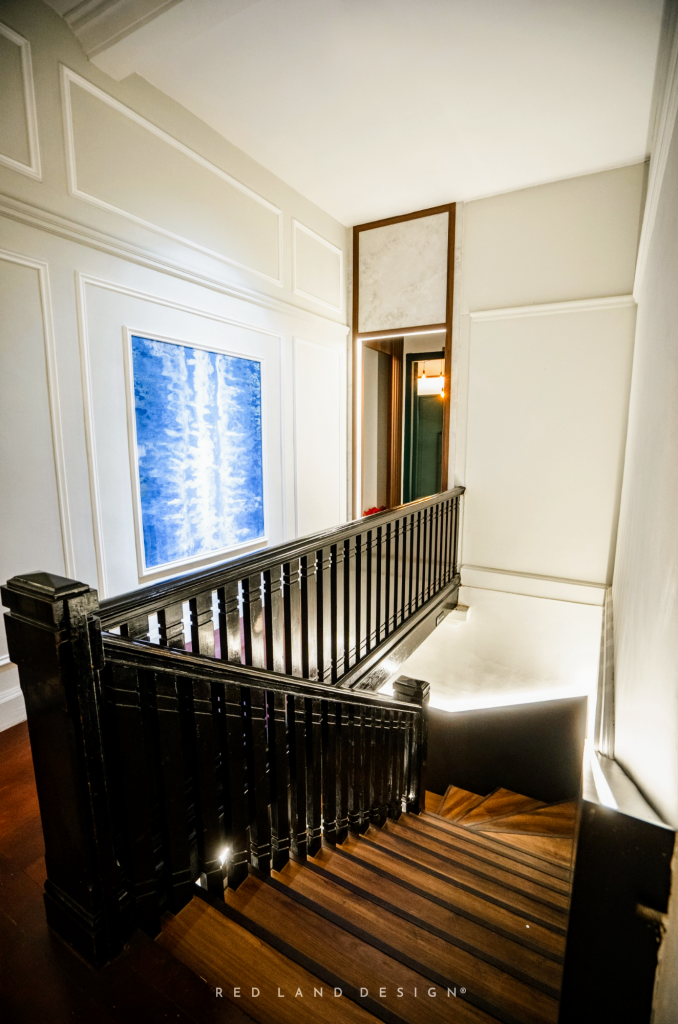 As guests move to the first floor, the beautiful classic solid staircase handle enhanced with hidden light panels along the side wall.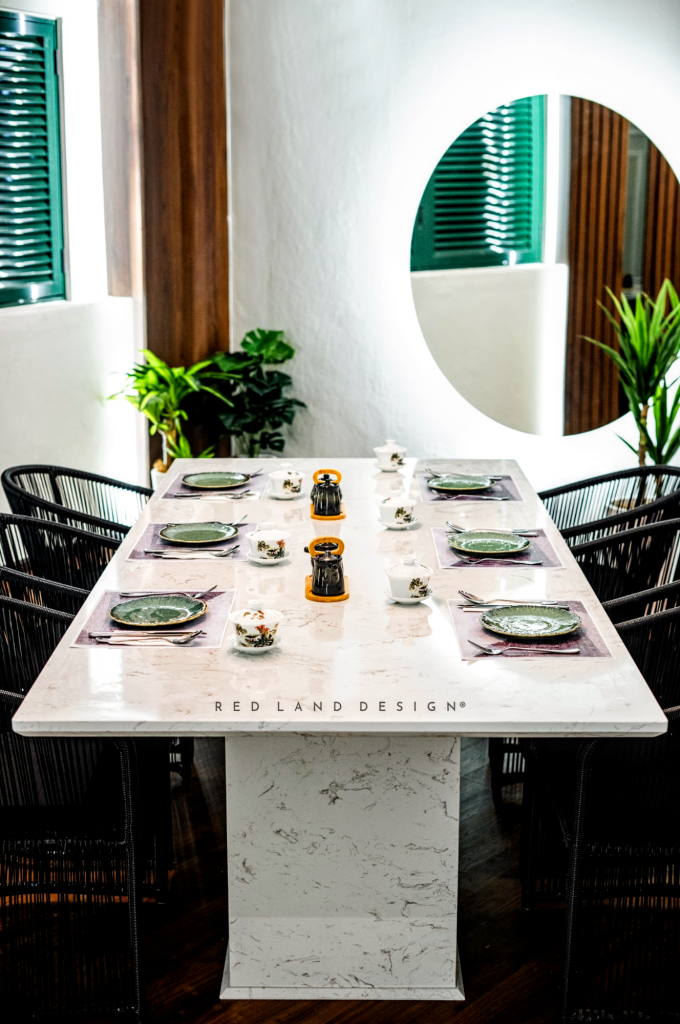 The well selected quartz stone to blend with the rest of the interior ambience to set the tone for entire VIP experience.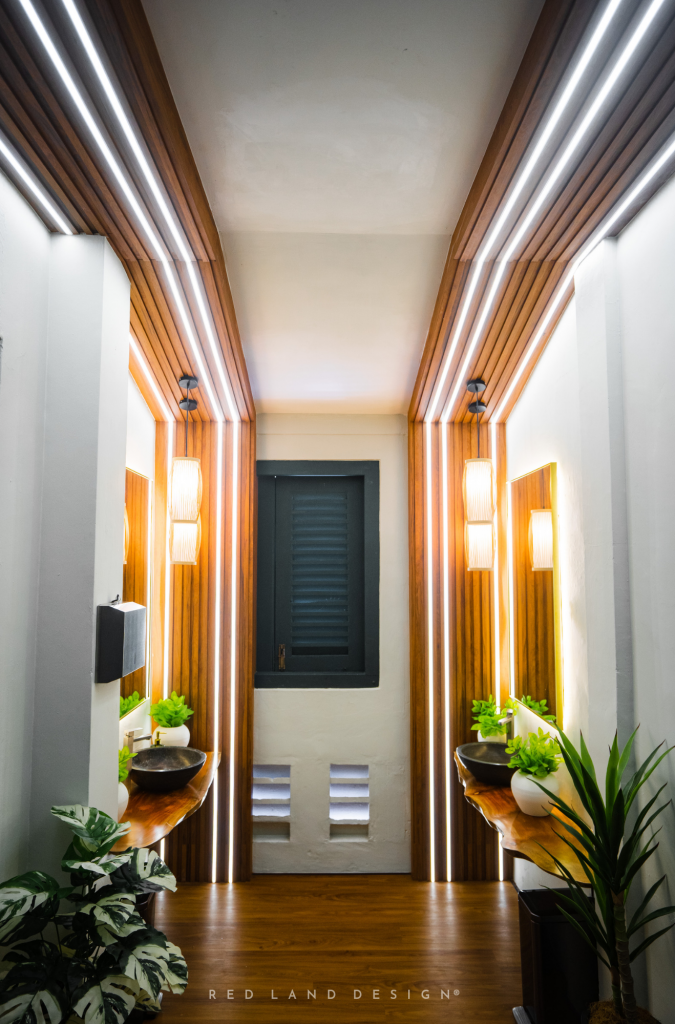 There is three washrooms in total for the first floor VIPs. The nature elements that we want to bring up in a tropical way has been achieved here.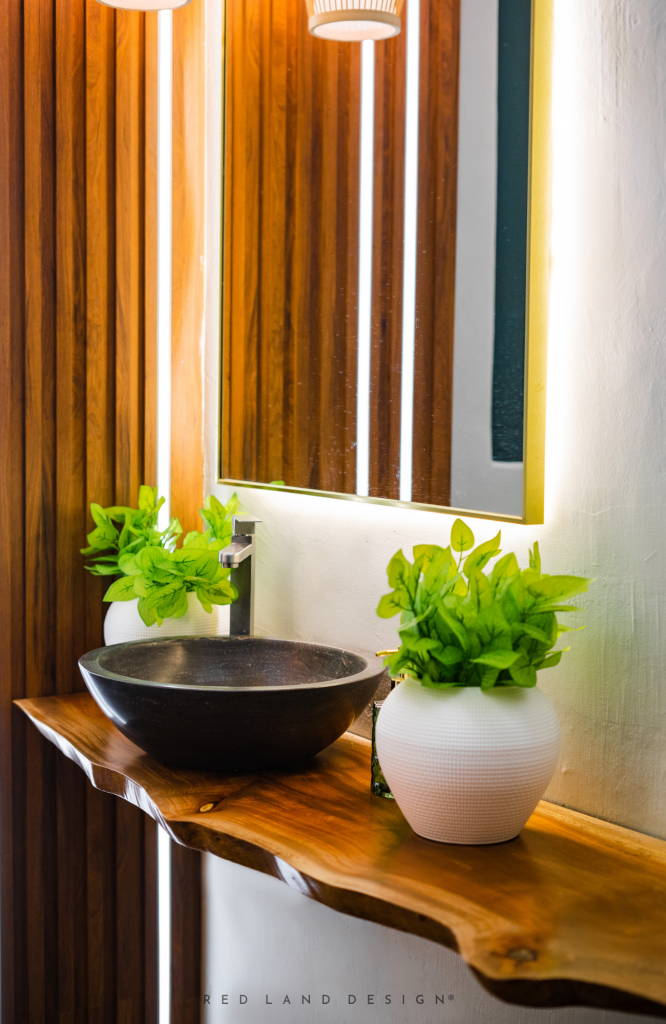 It includes lush tropical faux plants that carry through the entire space and engulf customers in the feeling of being outside.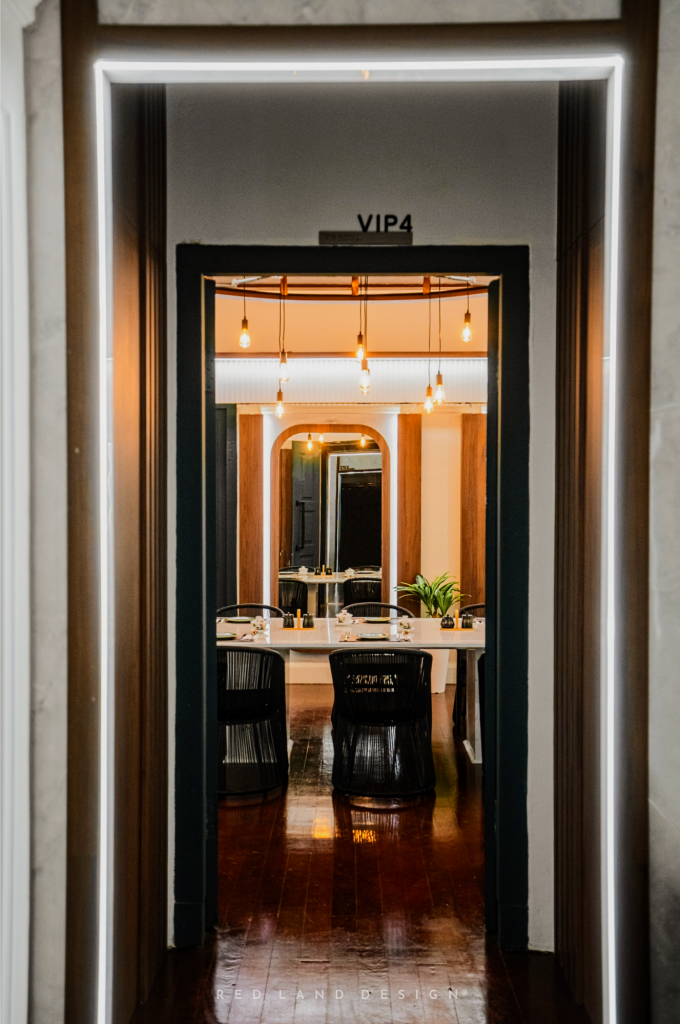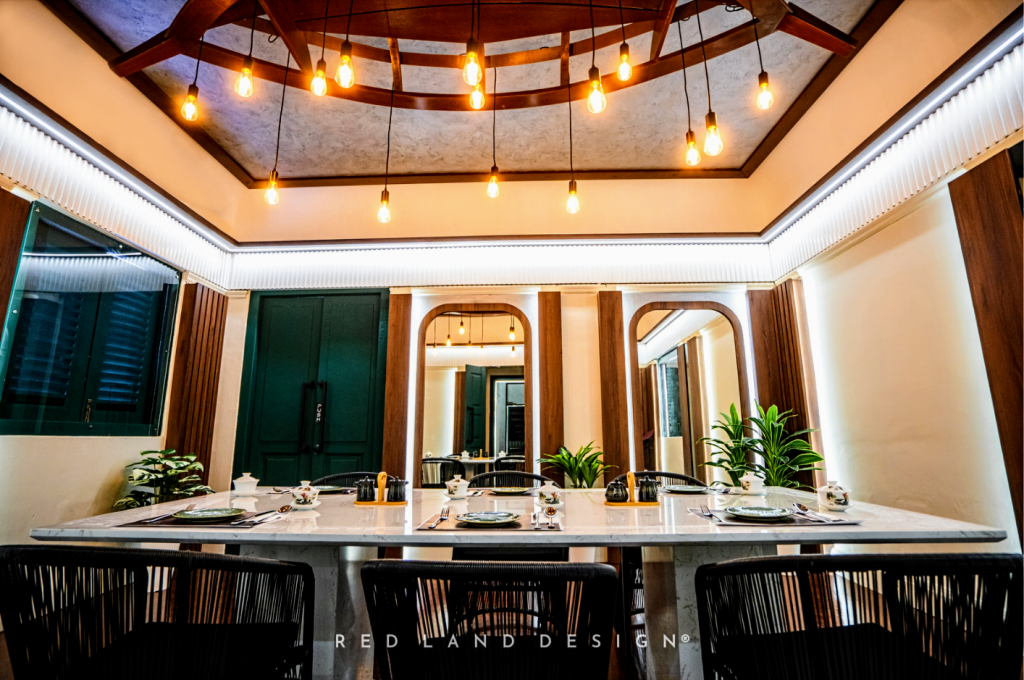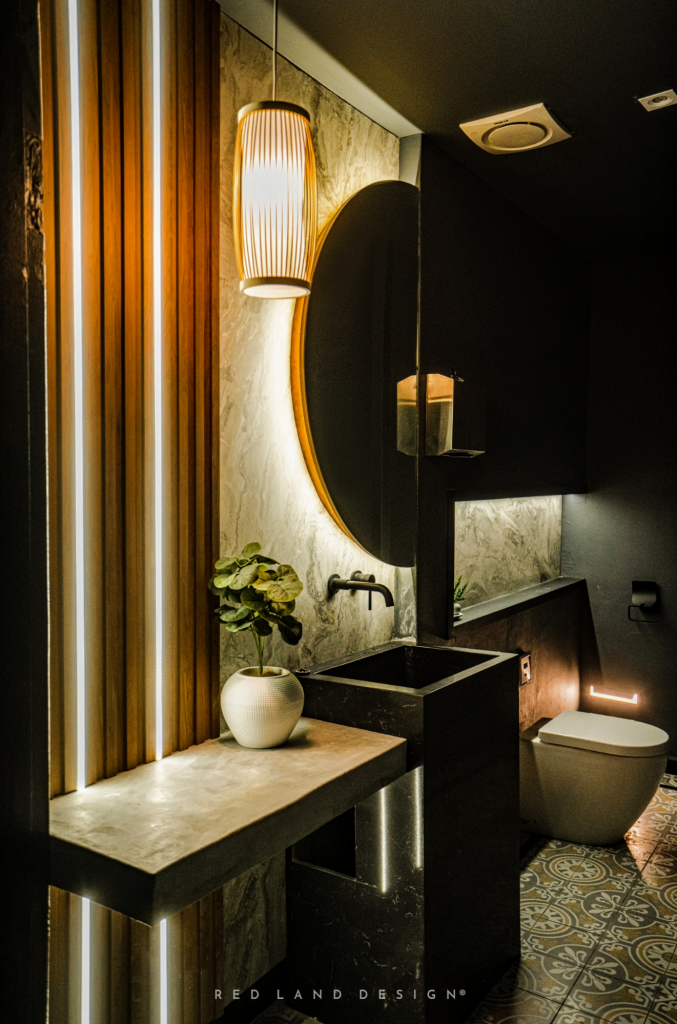 Follow us on our social media to get the latest projects update.