Under curation and project management by Edmund Cham with designer Stephy Goh, we create an ultimate retro modern dining space inspired by Tron. The space features LED circuit lining that demonstrates how the team sparks creativity in this project.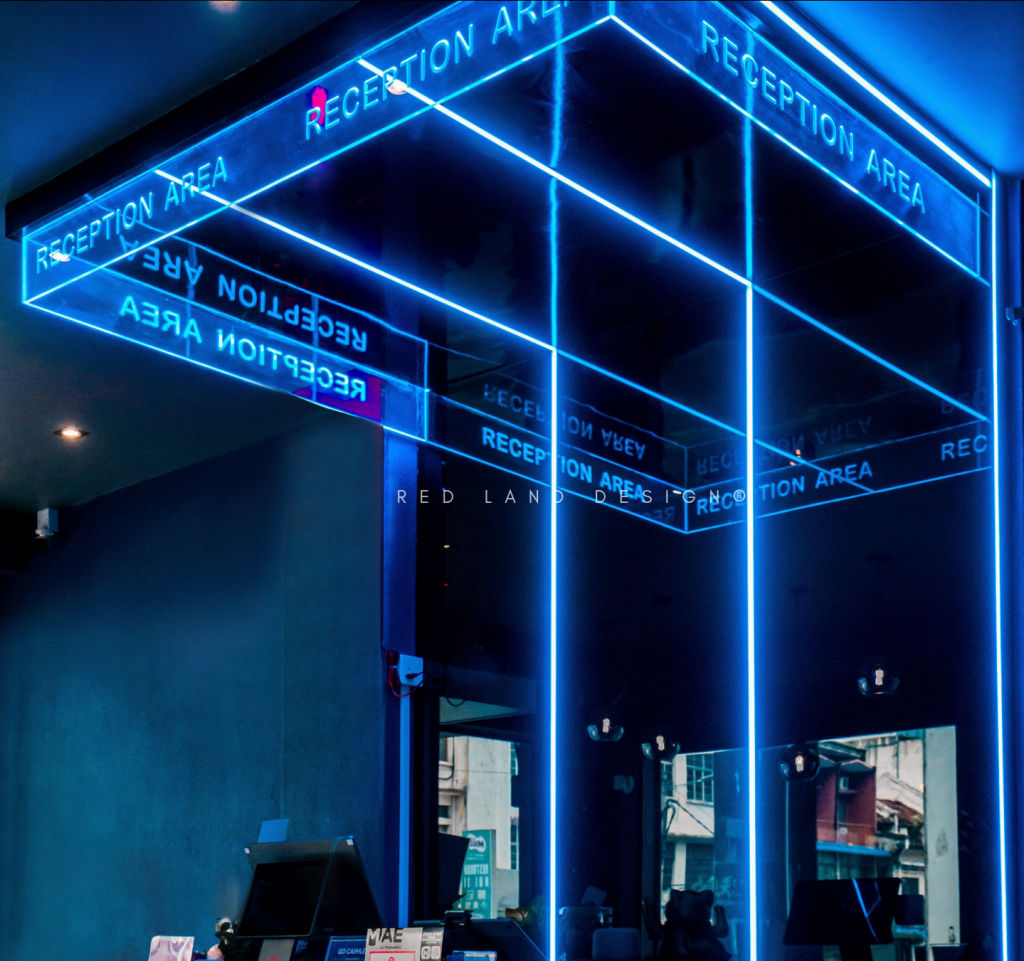 Lighting grid features implemented throughout the speakeasy space offering futuristic vibe that straight out from a science fiction movie.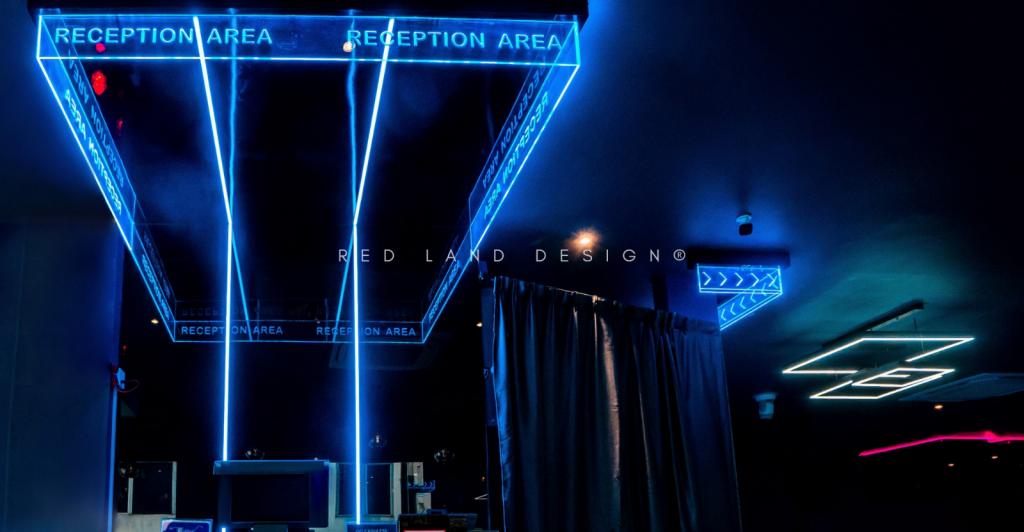 Reception area lit with blue tubing reminiscent of the grid from the video game/movie Tron.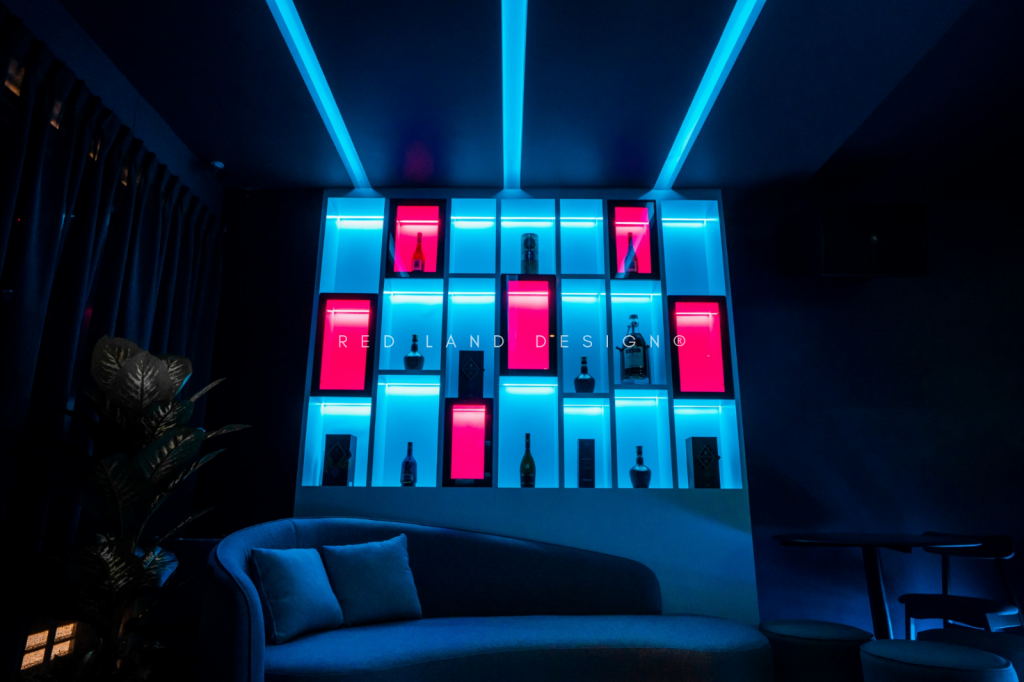 "We wanted to create a haven for arcade lovers and casual nostalgists alike," added designer Stephy Goh and Project Director Edmund Cham, whom also involved on other projects with different concept like here https://redlanddesign.com/project/?p=1957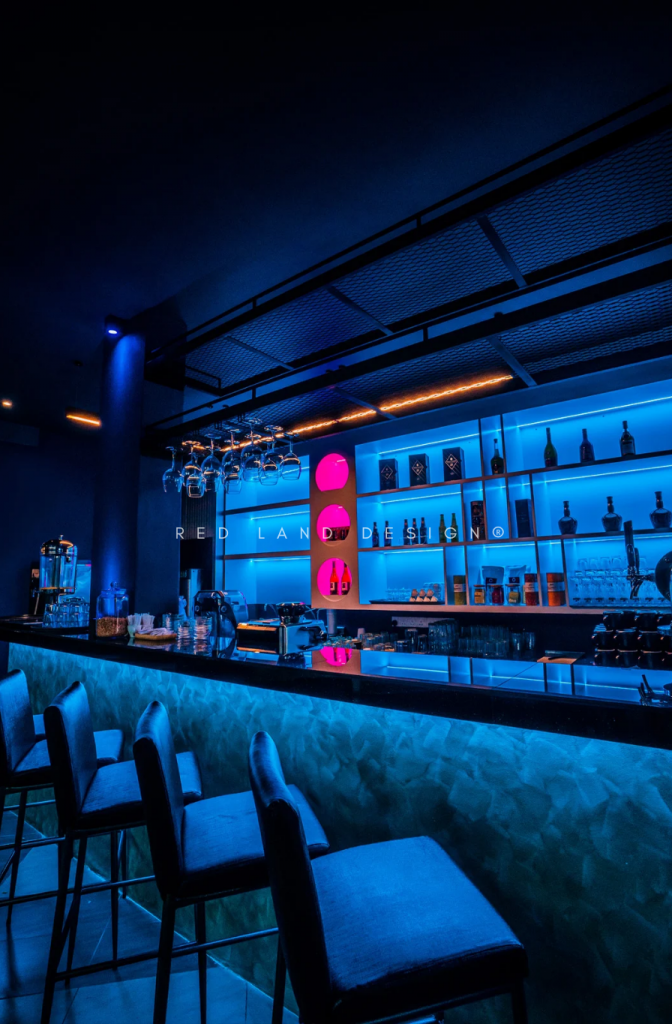 Meanwhile the co-founders of OverStory want the guest to get lost in the games of their youth within the backdrop of a quirky, yet sophisticated space.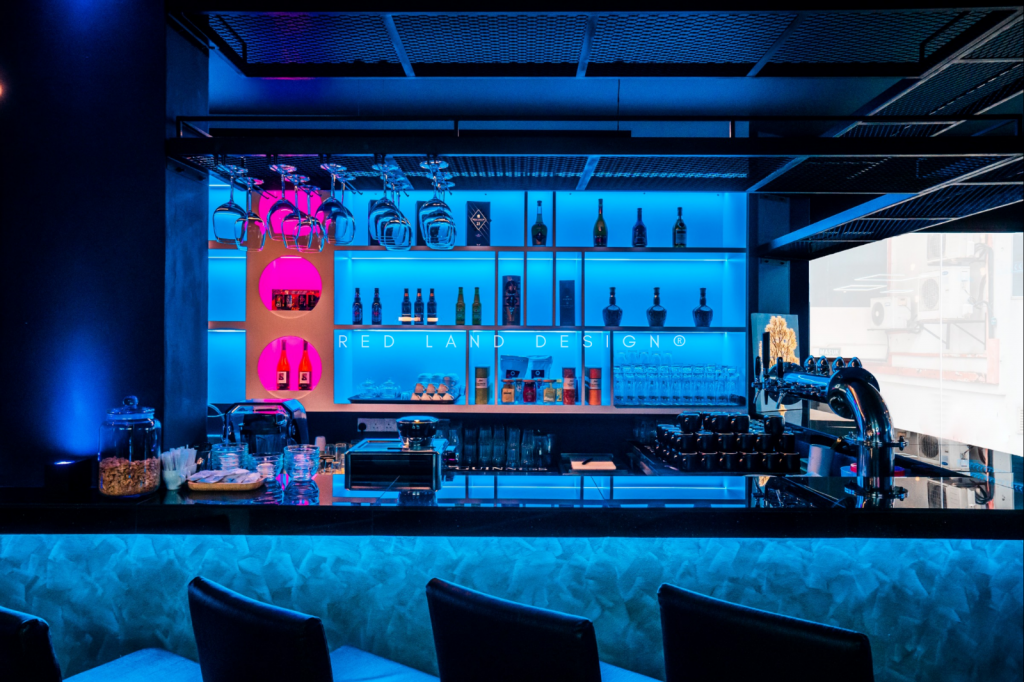 Bar counter designed and built for talented bartender to make incredibly unique cocktails for customers that will impress even the most astute drinker and design will be nostalgic for every Tron fan.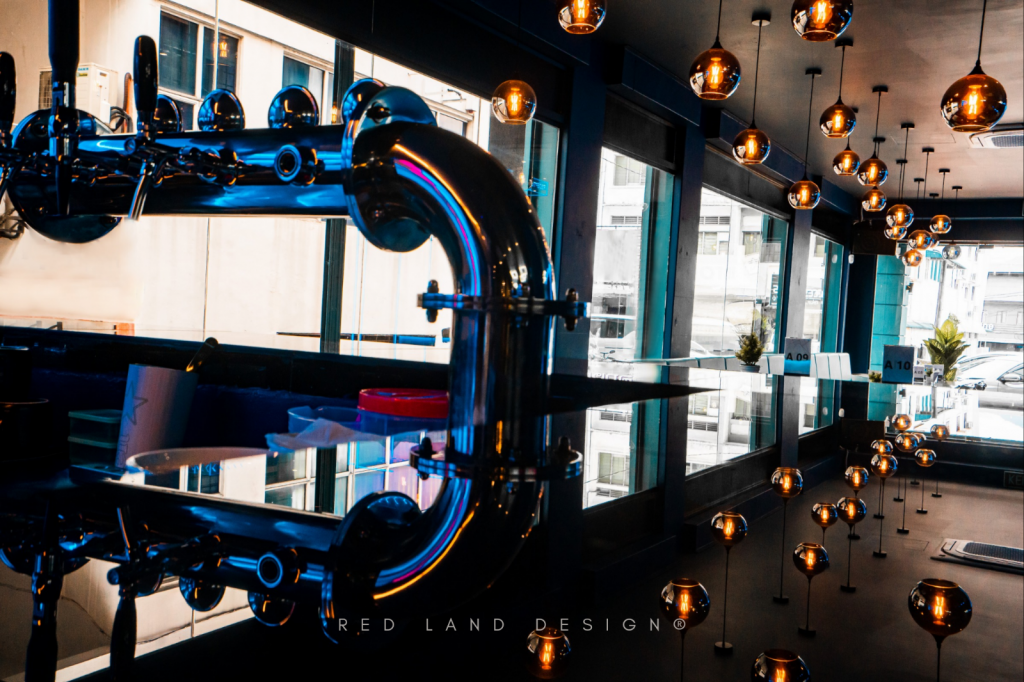 Red Land Design been perfecting the atmosphere for OverStory and are stoked to debut an exclusive space for the bar guests.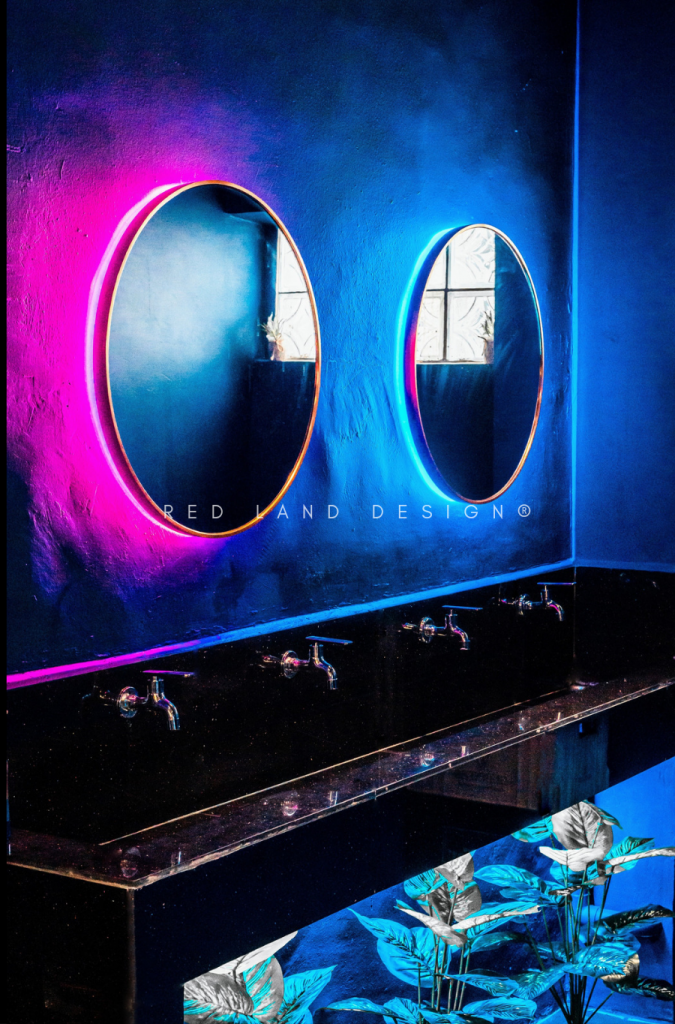 The Grid is a vast part of the Tron system, and the closest analog here are some plants which requested by some of the business partners as they wanted 'little traditional, with a little bit of science thrown in'.