One of Red Land Design® A-list interior designers, Stephy Goh together with one of the senior Project Directors Edmund Cham had completed Kaya Yunk Cafe, a local cuisine cafe that features bright, fun and sweet colors.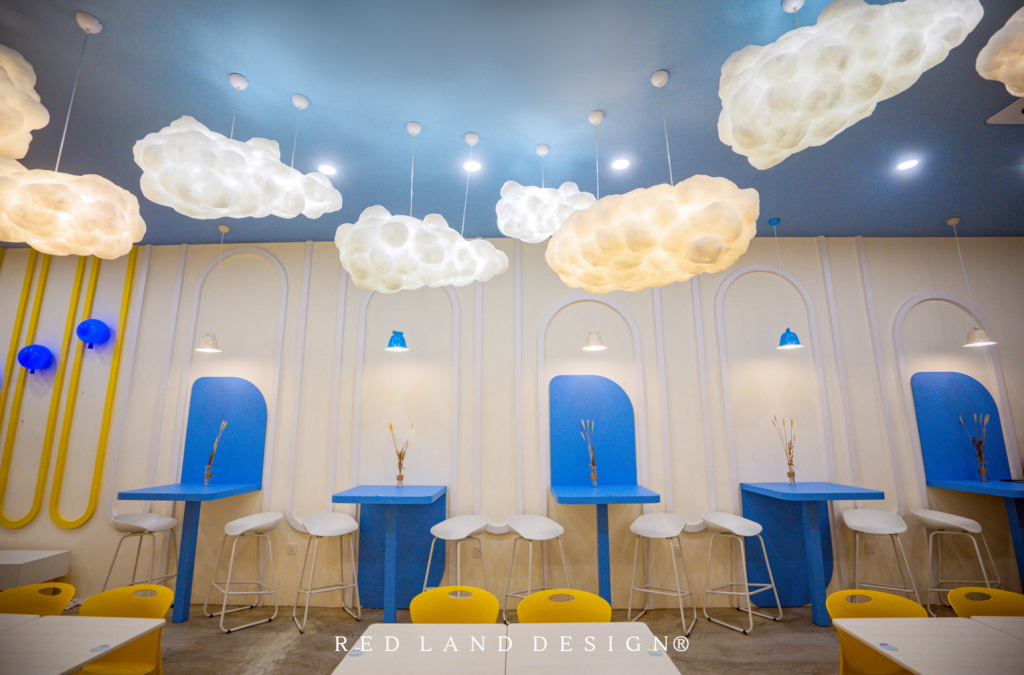 Sculptural ceiling installations are one way a retail store can catch the eye of potential customers walking past, and a good example of this strategy is shown in the design of this café where clouds ☁️ in different shape and condition through lighting effects.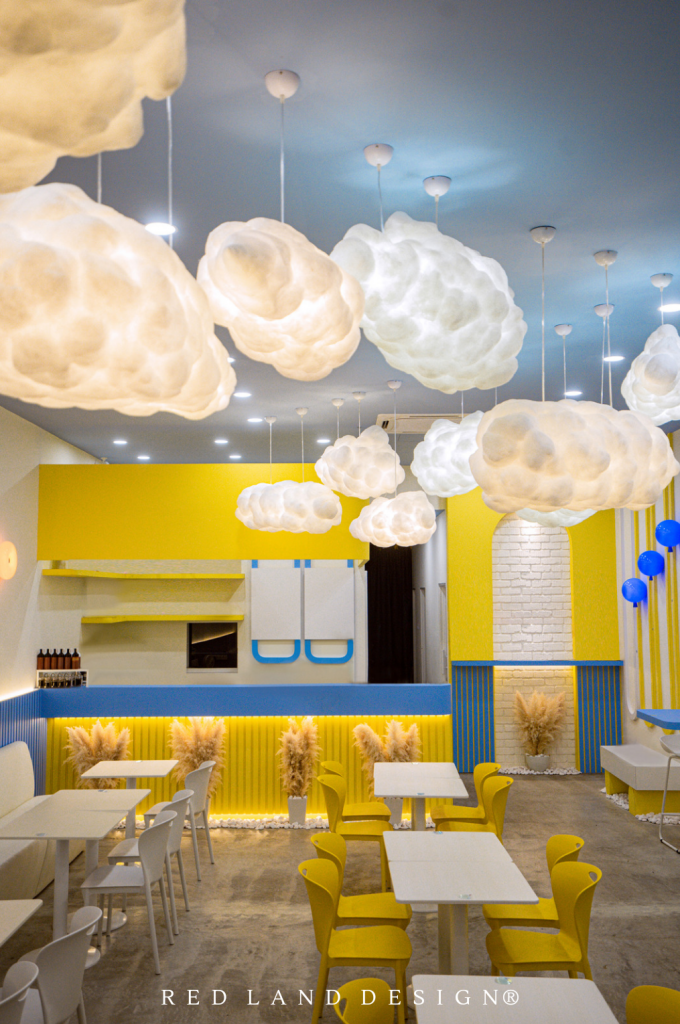 The playful combo of yellow 🟡, skye blue, and white turns this limited space into a vibrant teenage zone.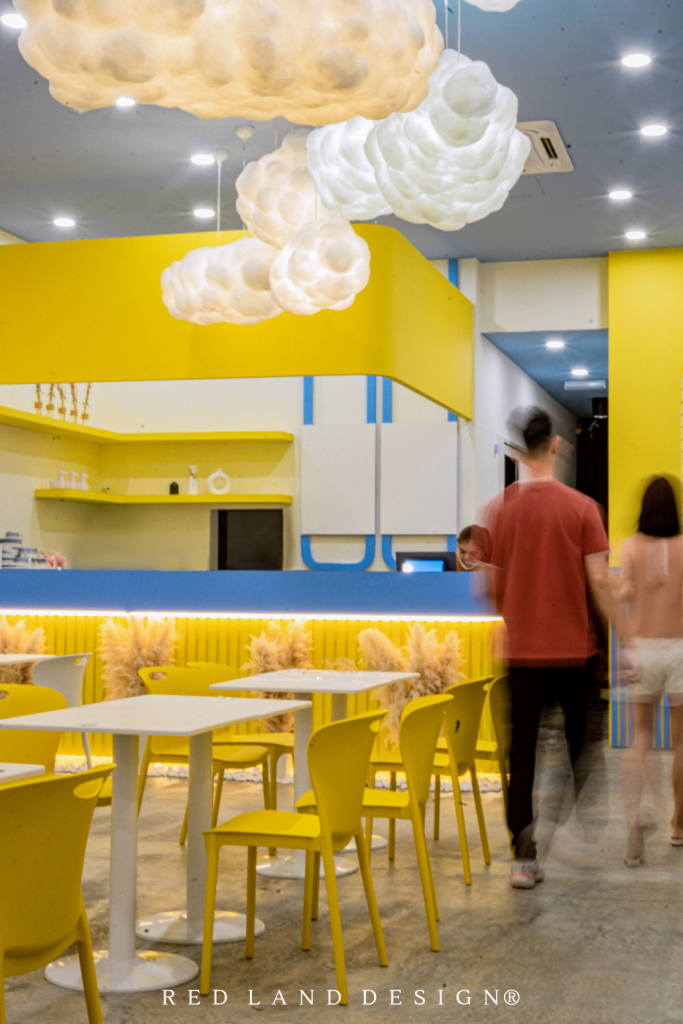 It always feels like waking up again on a sunshine-filled morning at this young cafe of Kaya Yunk in Ipoh, Malaysia. Forget about the whir of the coffee machines or the waft of freshly baked sweets and treats. The attention is immediately lured to the high ceiling filled forms with clouds and sky.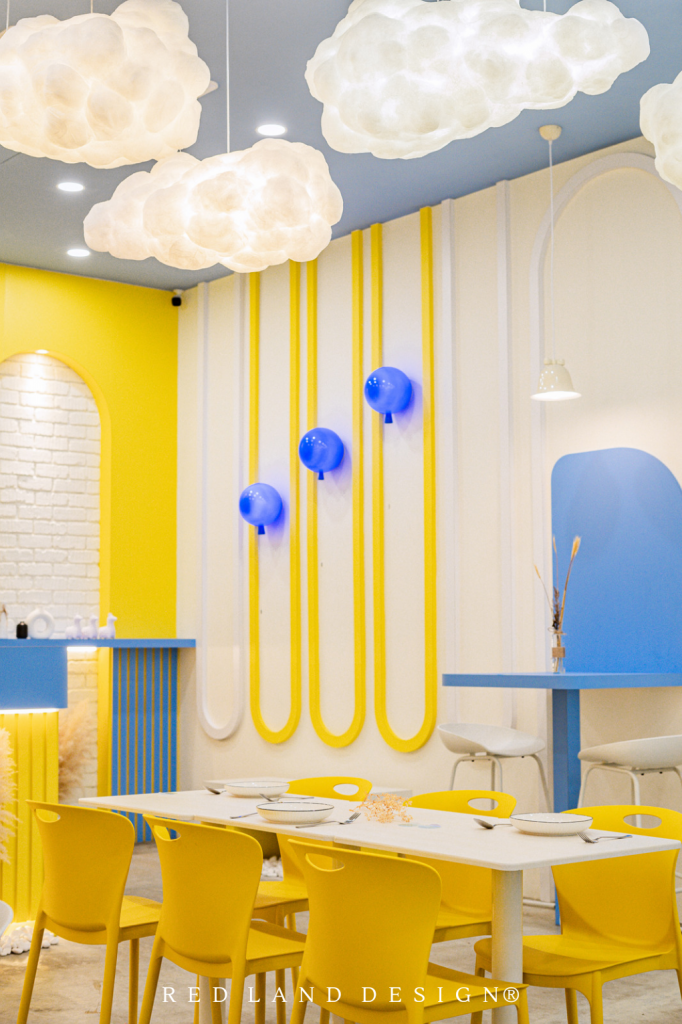 We live surrounded by colors, shades and light. Each tone and sometimes we don't even notice it, influences our mood, each color has a meaning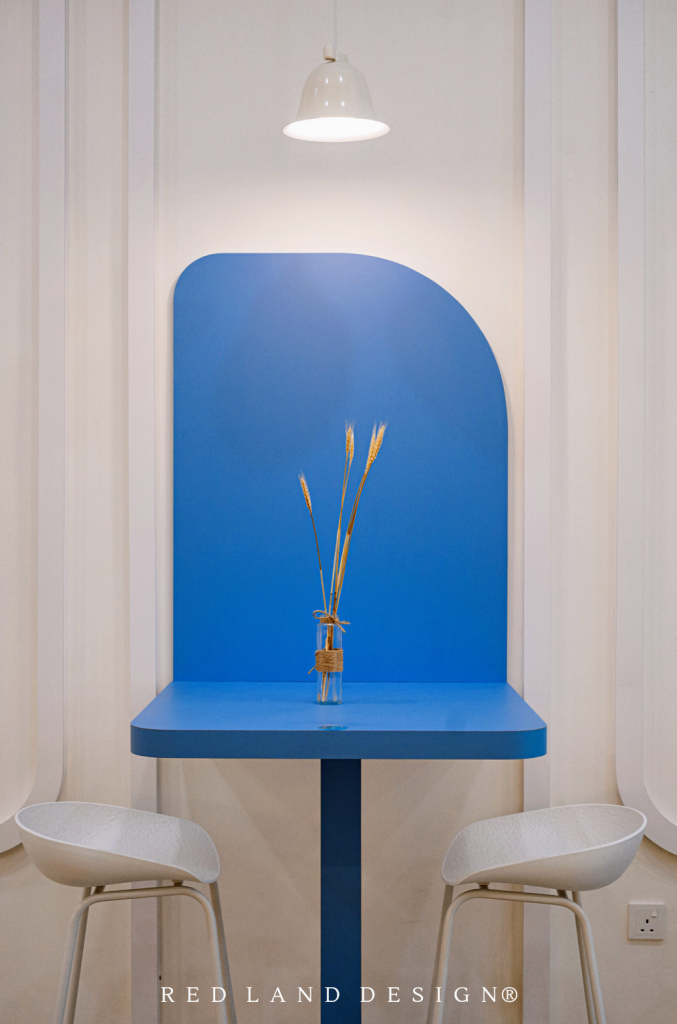 The couple seater section was to be made for bringing the first love feeling.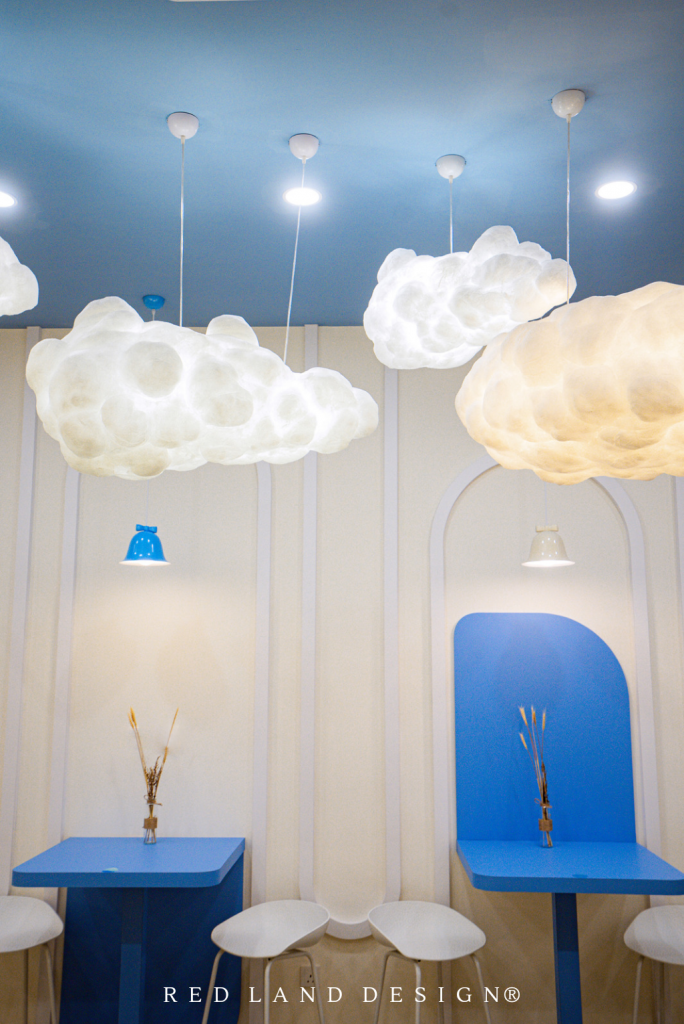 The definition of a charming café.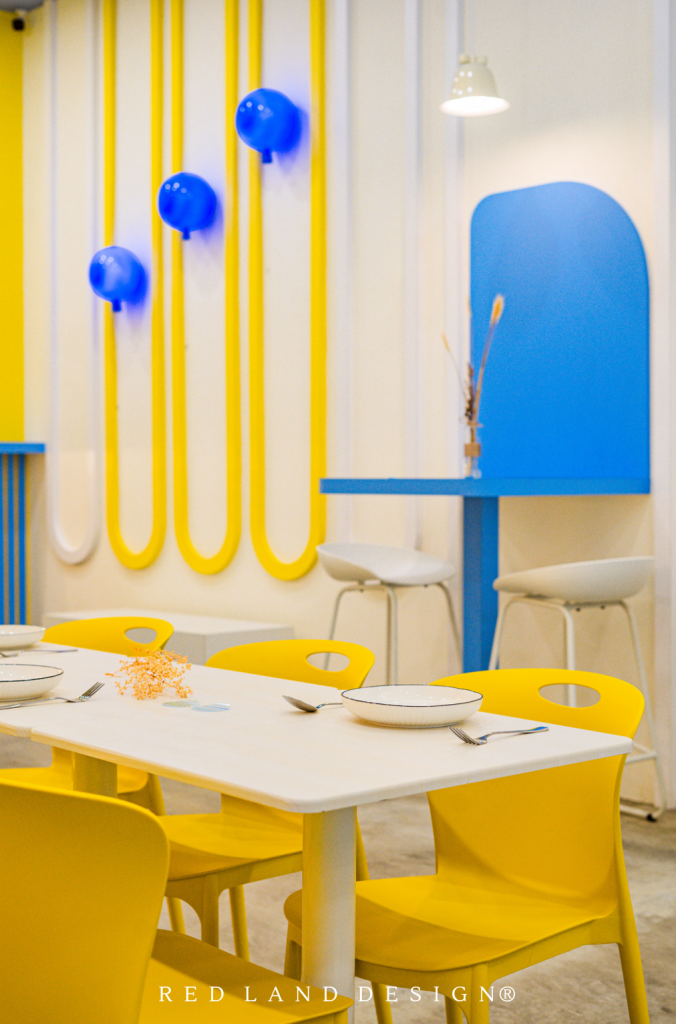 By the looks of these three young color combination for this café interior with stunning visual ambience, it was an effortless success in capturing the feel that suits with the business target audience.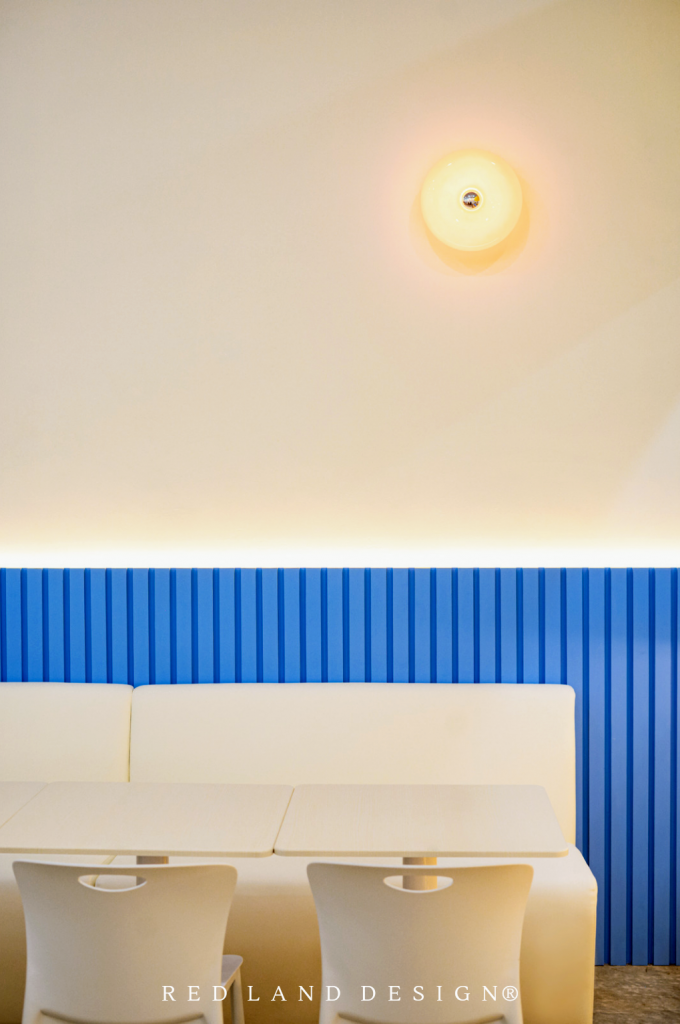 The progressive effect of the color transitions from bright yellow to white and blue. The intention of the interior design theme was to sit the diners and make them savor the environment and the meals they will devour soon. Mission accomplished.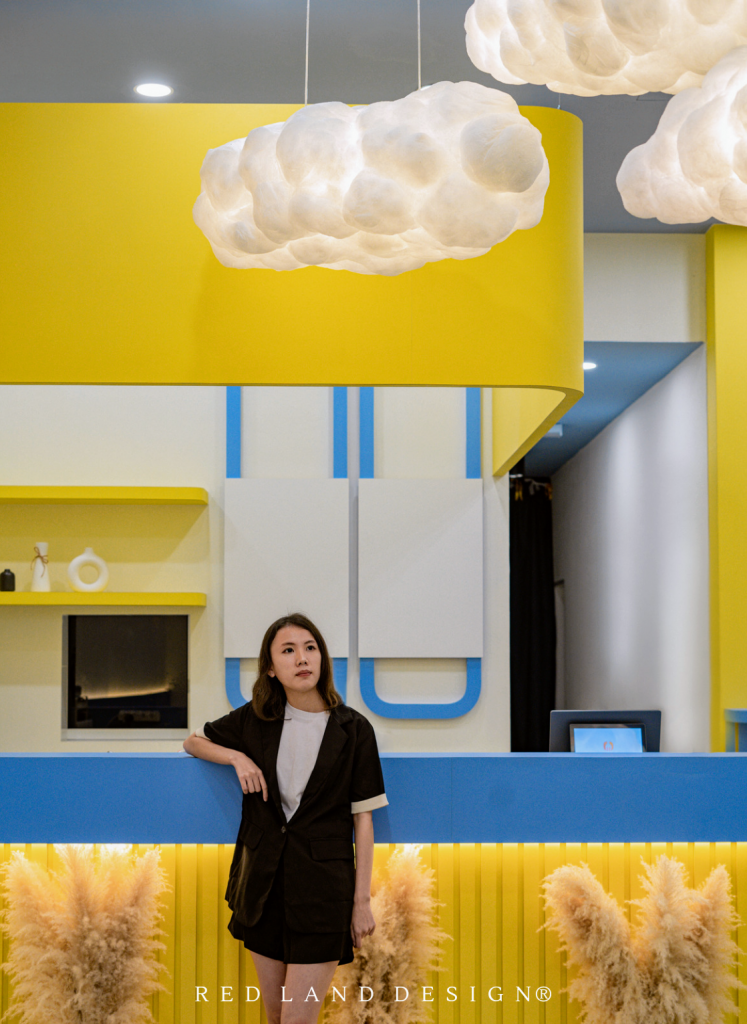 Stephy Goh does not fear applying daring colors and design approach. Since being an intern in Red Land Design® and currently one of the most efficient interior designer of the firm, she has channeled the sophistication and exuberance of her native Ipoh people into spirited residential and commercial projects in Malaysia.