Origin Coffee Interior Design, Yangon
Scenes where hard work paid off. Lee and the team commissioning the final touch on Yangon's Origin Coffee.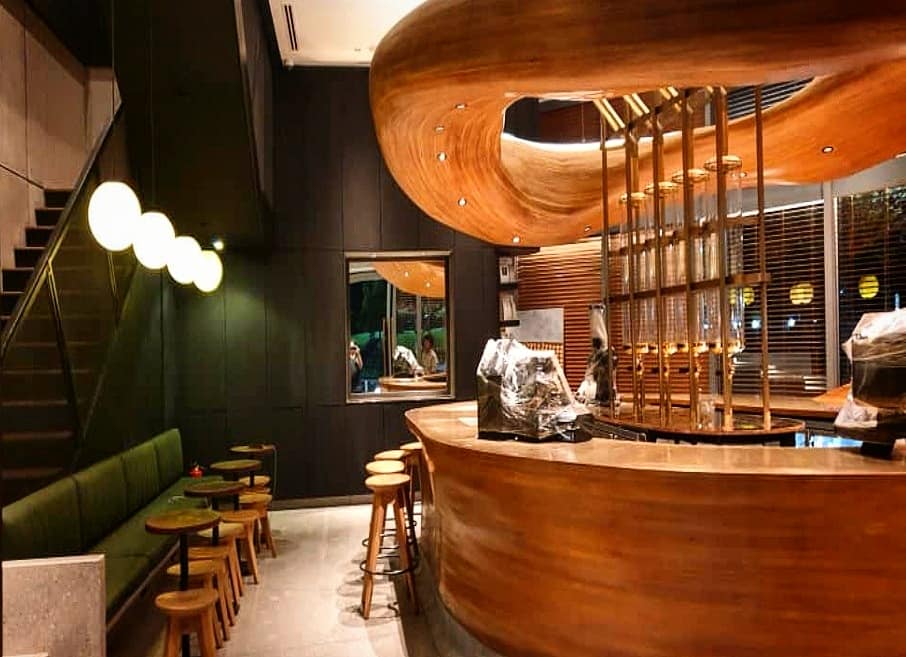 Ipoh carpenter team as well as KL team mates flew all the way from Malaysia to Yangon, Mynmar to execute a coffee shop interior design fittings work.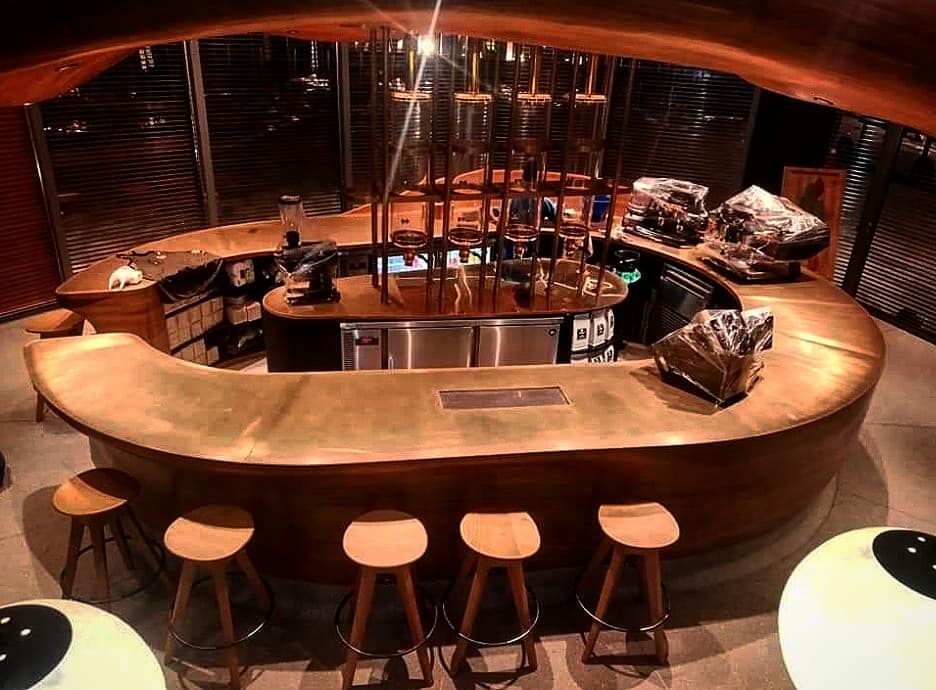 Red Land Design which known for residential interior design project in Ipoh, Malaysia with its collaborator Le Studio create an astonishing result for this coffee shop design.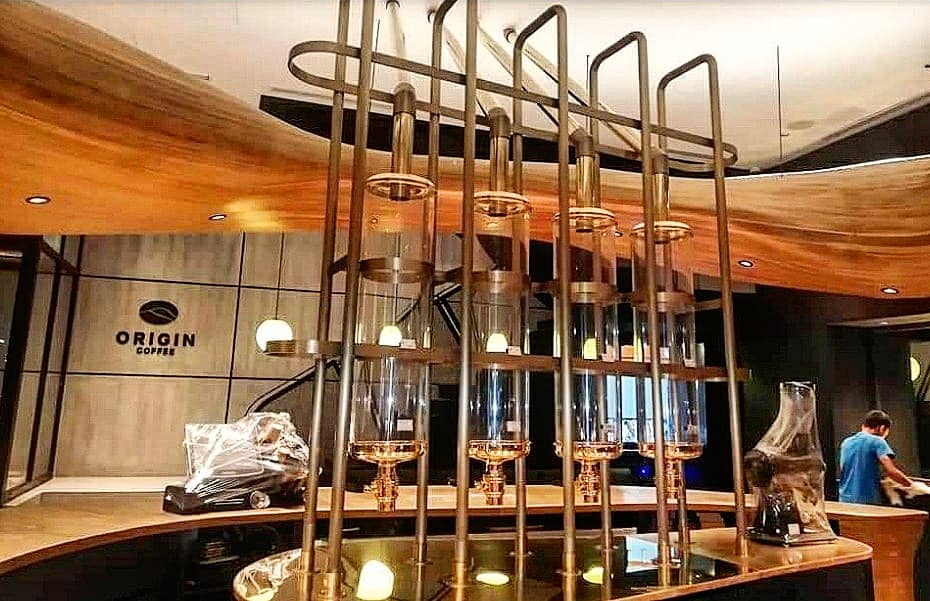 Custom made including wood fittings and this stainless steel structure to highlight the brand coffee bean.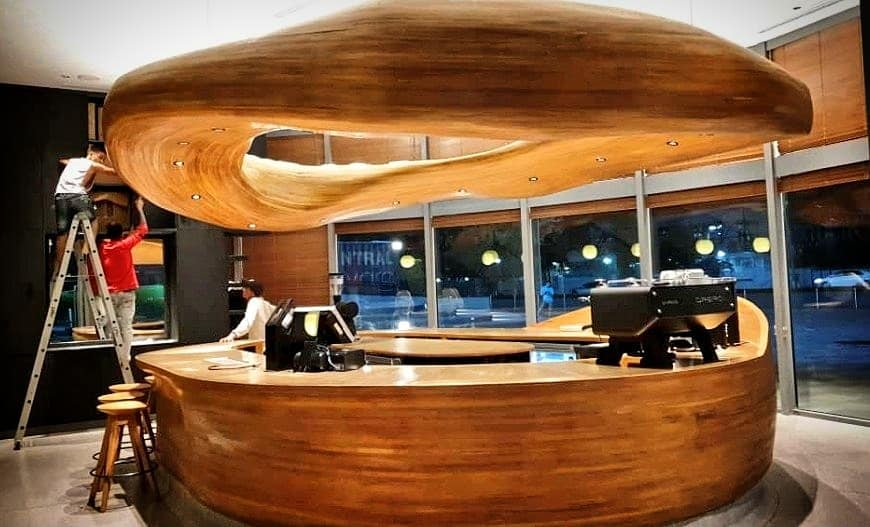 One of the feature is the ceiling float wood sculpture resembles coffee cloud. The veneer finishes in shellac results a wow element to the cafe.