Red Land Studio, another sub division under Red Land Design® label has completed another brilliant interior design project in Parklane Residence, Bandar Baru Sri Klebang in Ipoh. One of the main highlight was the kitchen design showcasing a great design combining practicality, functionality and state of art.
This kitchen design cabinet made of high quality workmanship using multi layer wood in laminate and acrylic door finishing; no chipboard involved.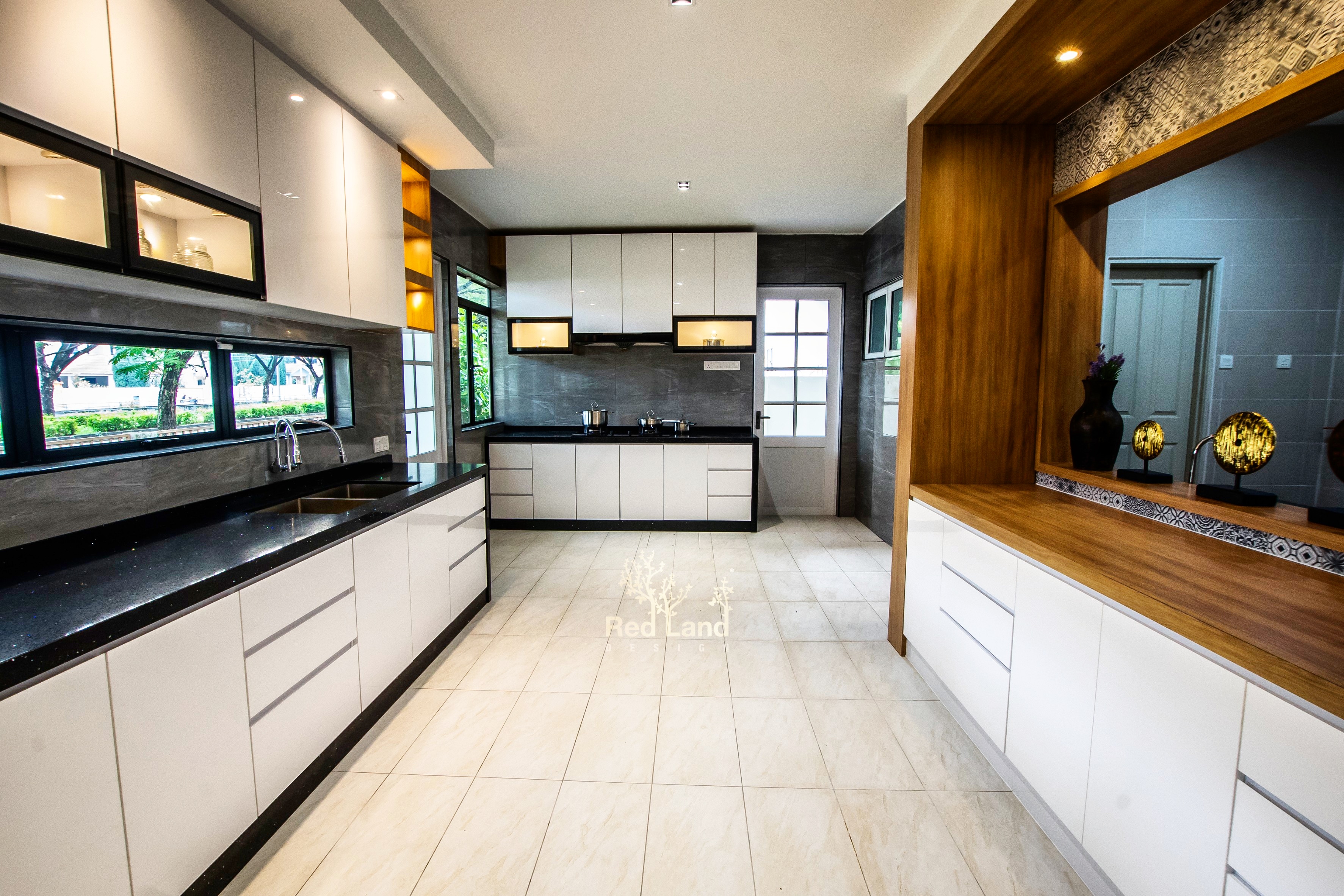 Quartz stone and solid wood use for table top.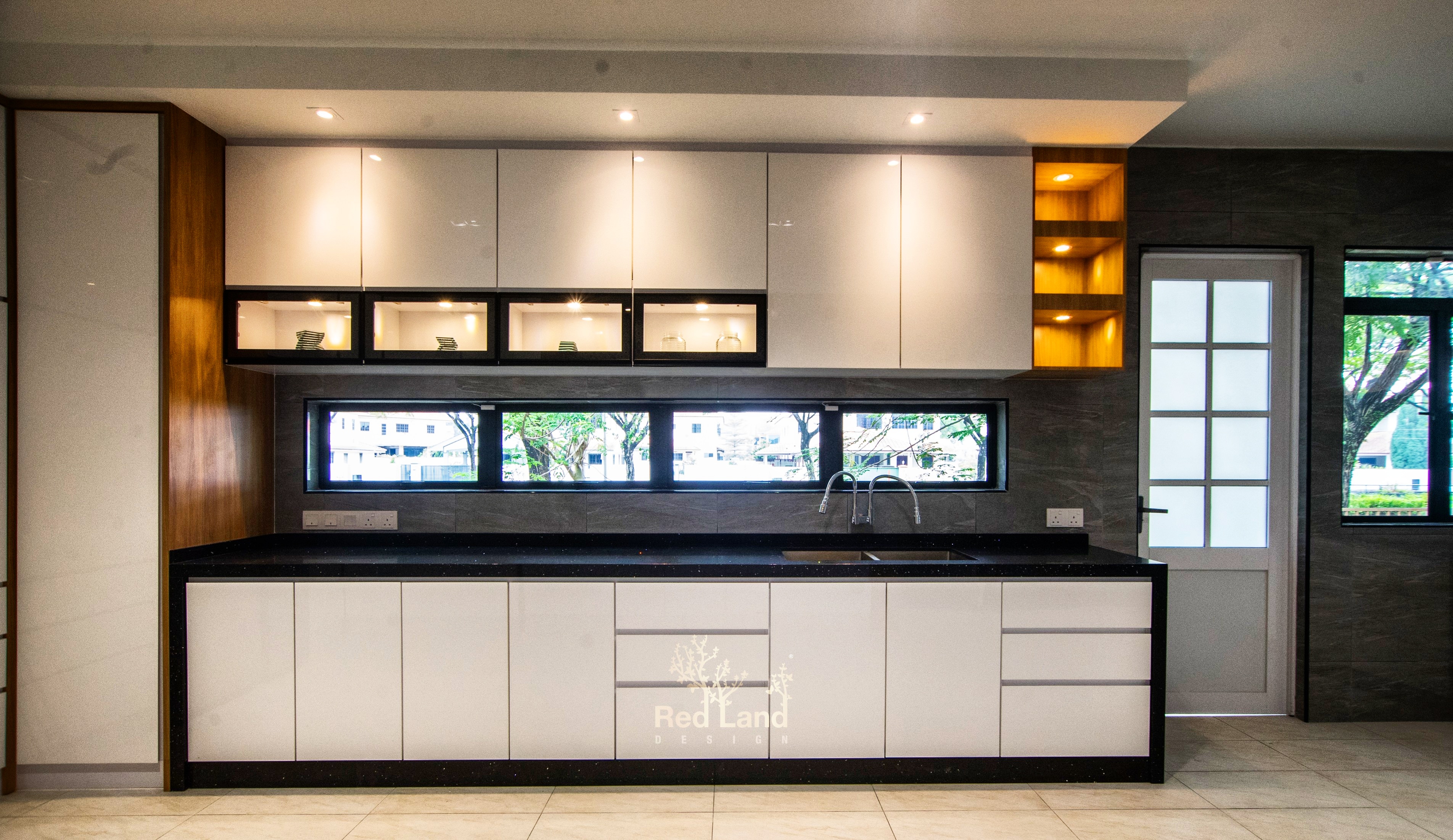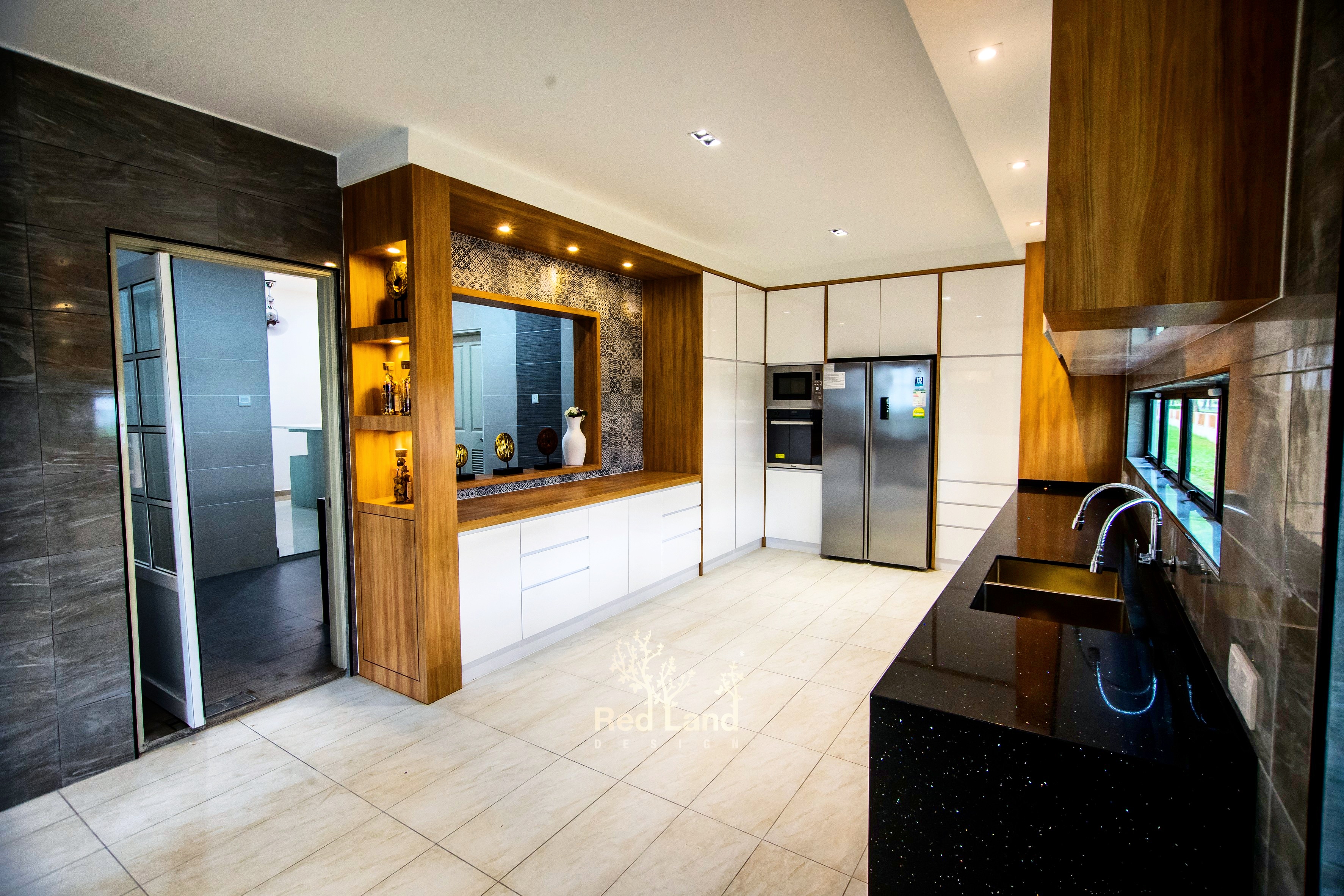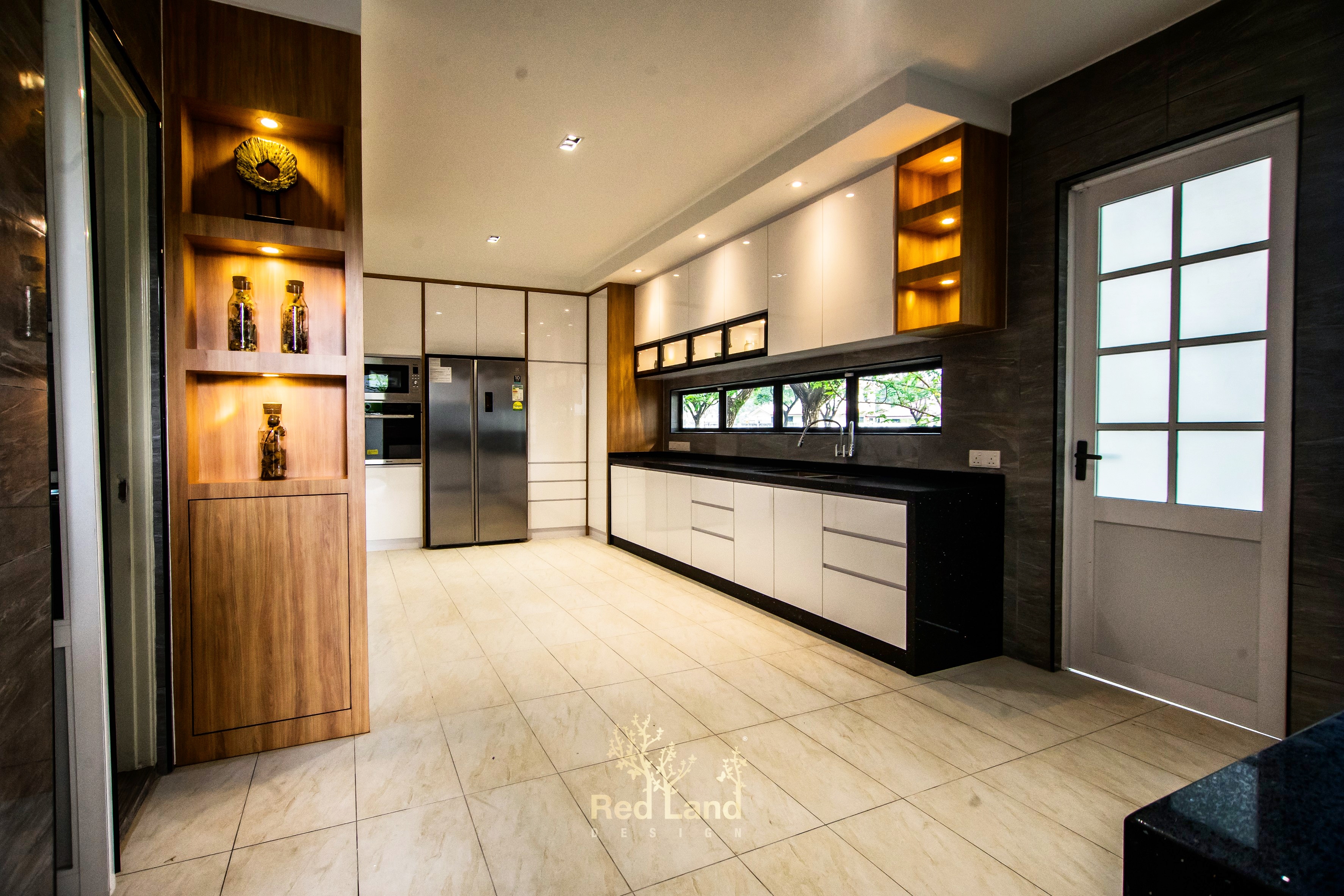 As one of the top interior design firm in Ipoh, Malaysia, we emphasize each design details, and glad that our representative of Red Land Studio did a job which up to par.