We had just completed another new project in Casa Bintang in Tiger Lane, Ipoh. This unit owned by a well known and respected professional which we created for him as a weekend home.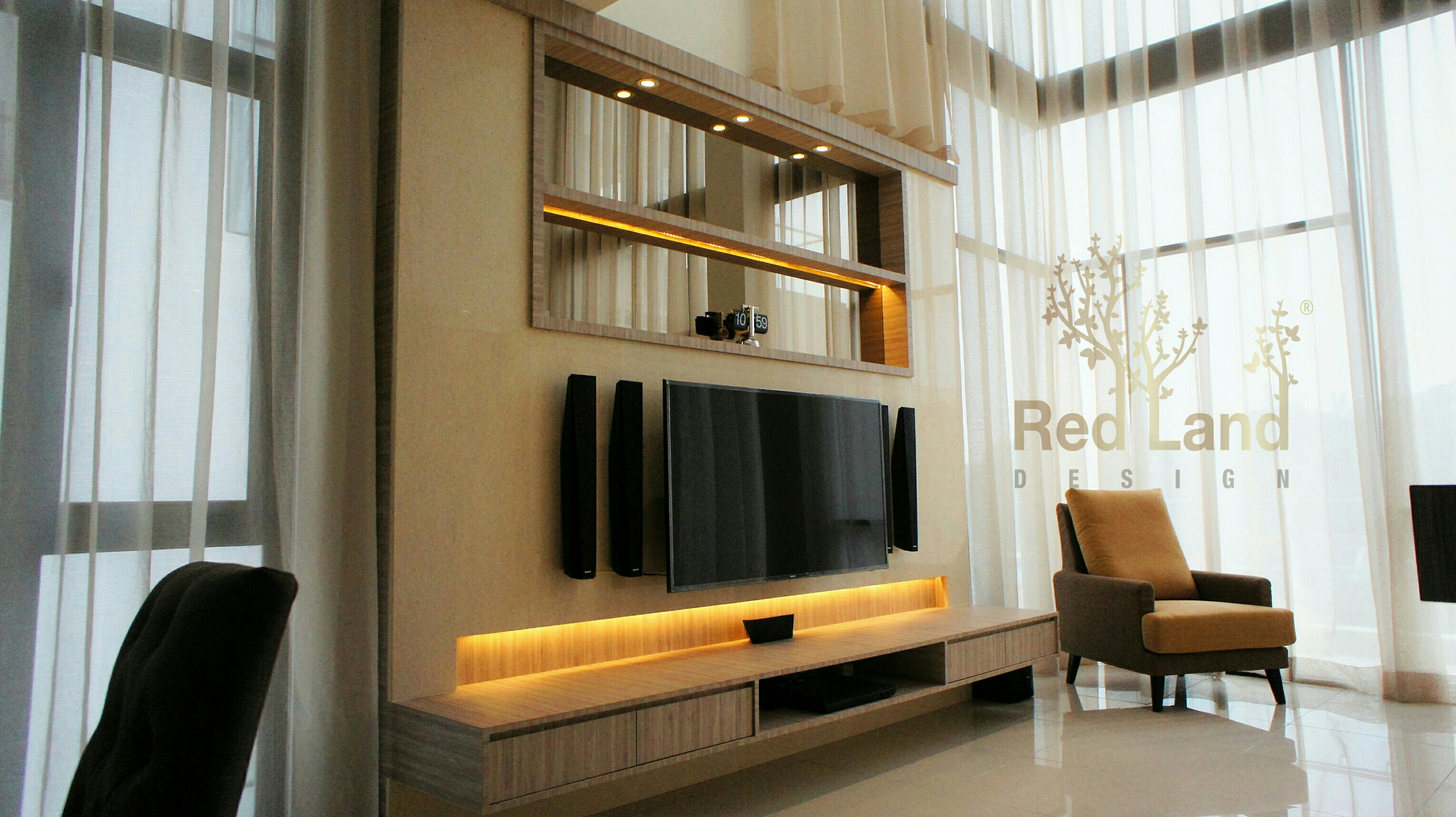 The basic functionable yet comfortable clean interior design flow through open space around the lower floor space.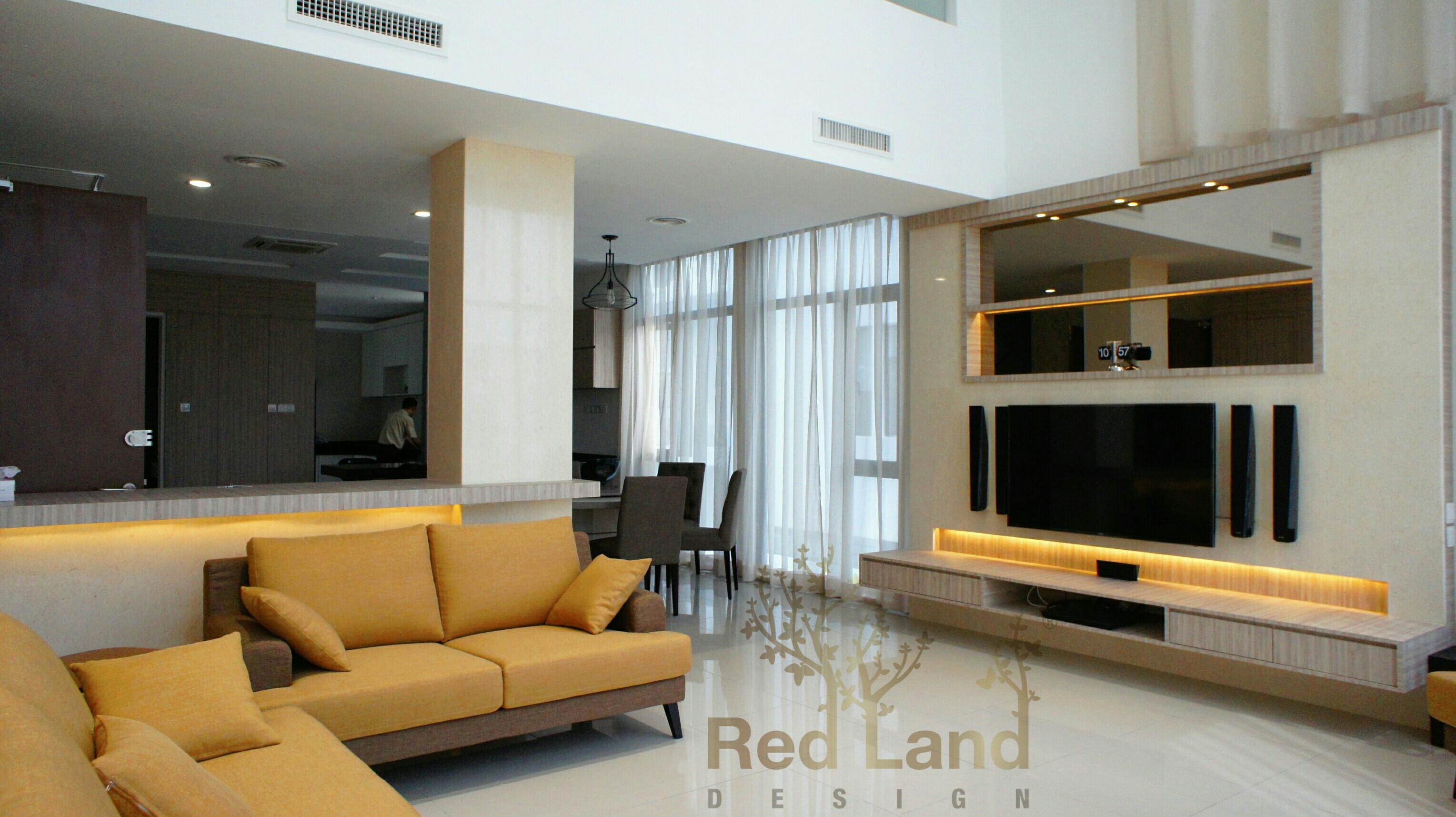 Inputting marble as TV panel was not something new to us. This time, we made this Sahama Beige marble blend with laminated wood design in complicated cut which brought some excitement to our team for the work challenge.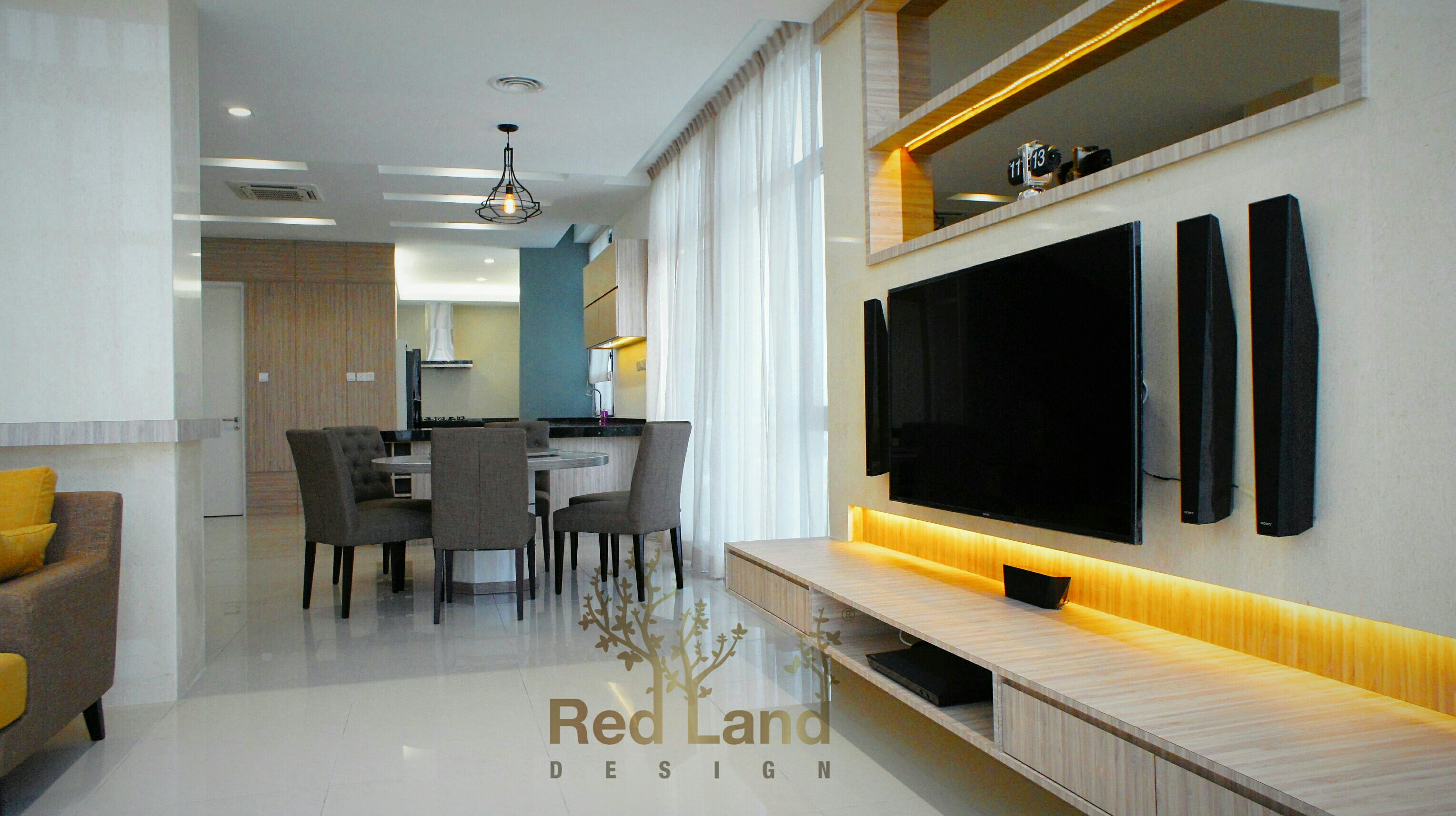 The most luxurious 2 levels condo brightens up with natural light comes from large tall glasses and windows surrounding the living area.
Wrapping an unsightly pillar or inconvenient wall in the middle of the living area with Sahama Beige marble connecting console table and a side wall panel is a great way to turn otherwise dead space into a functional design detail.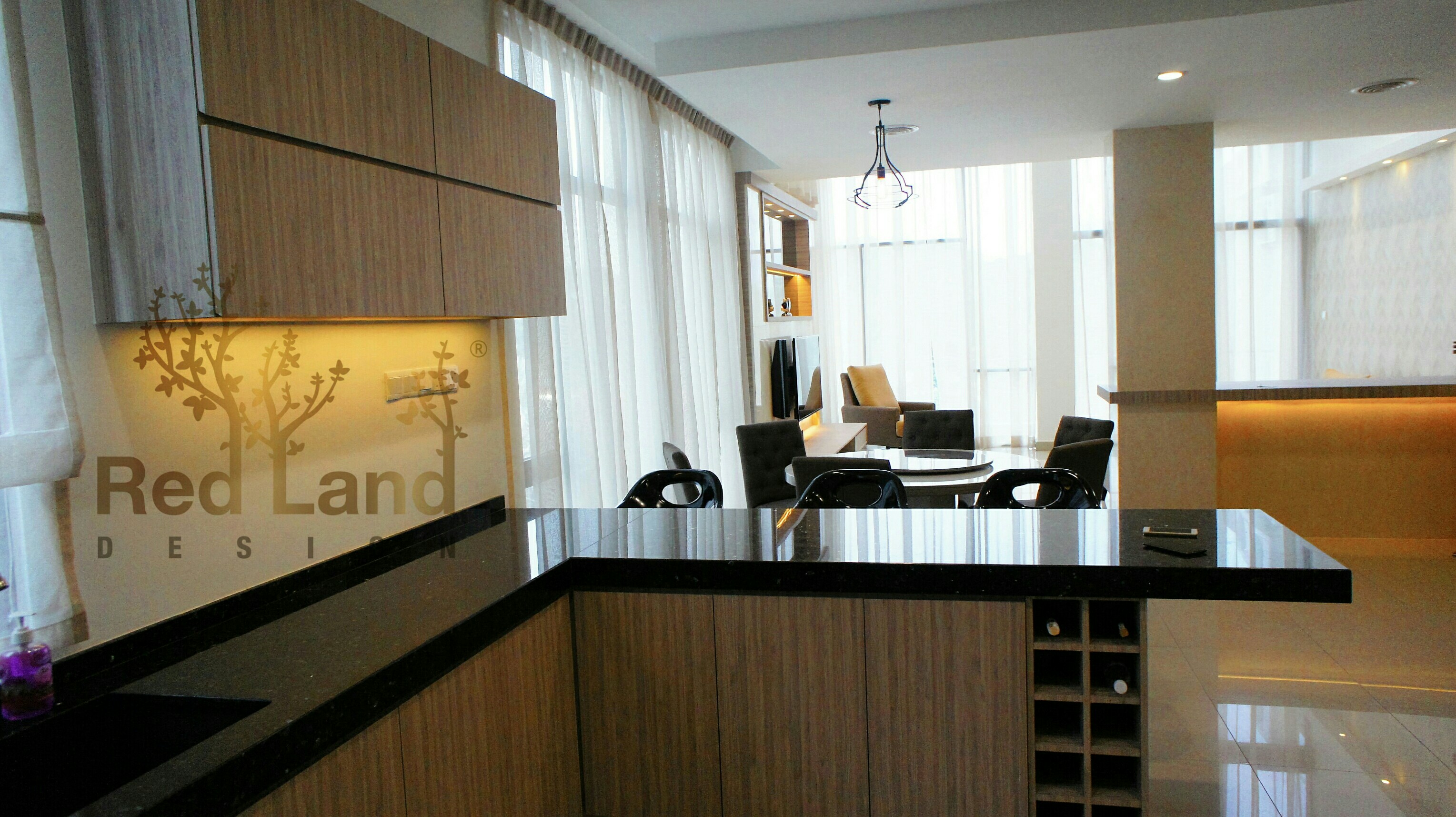 We removed the original concrete table slab with tiles, replacing with new black galaxy granite for the kitchen.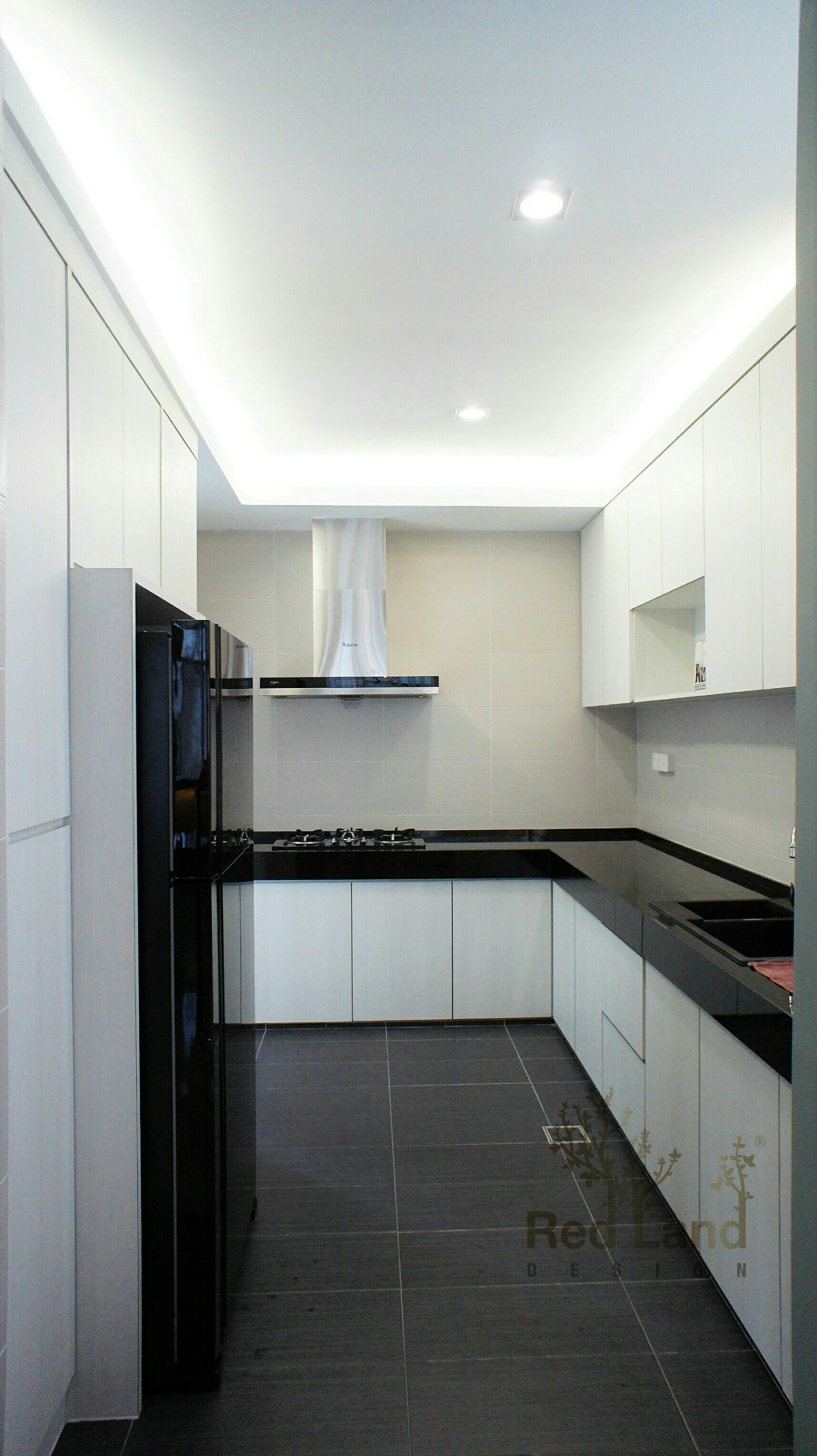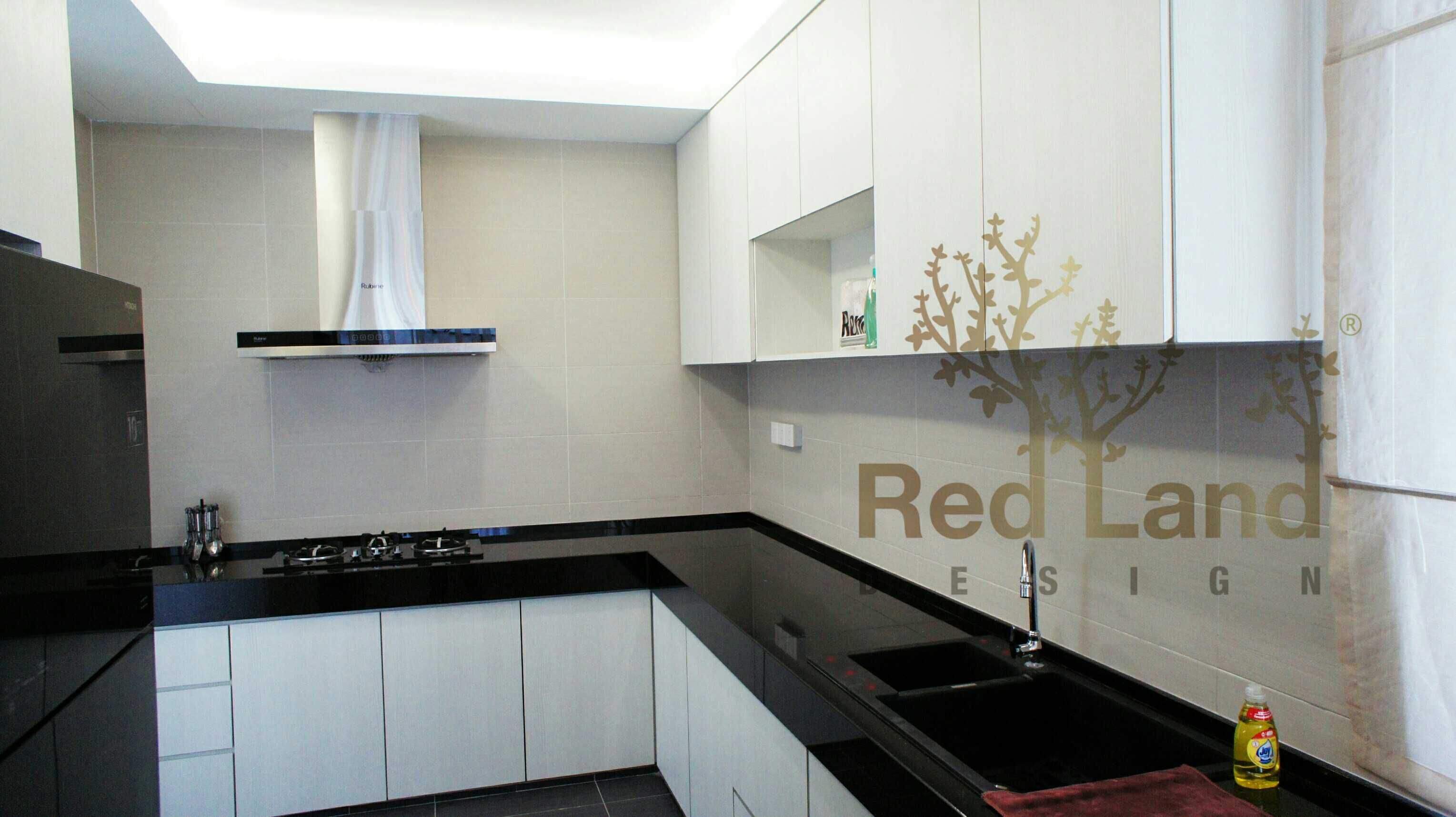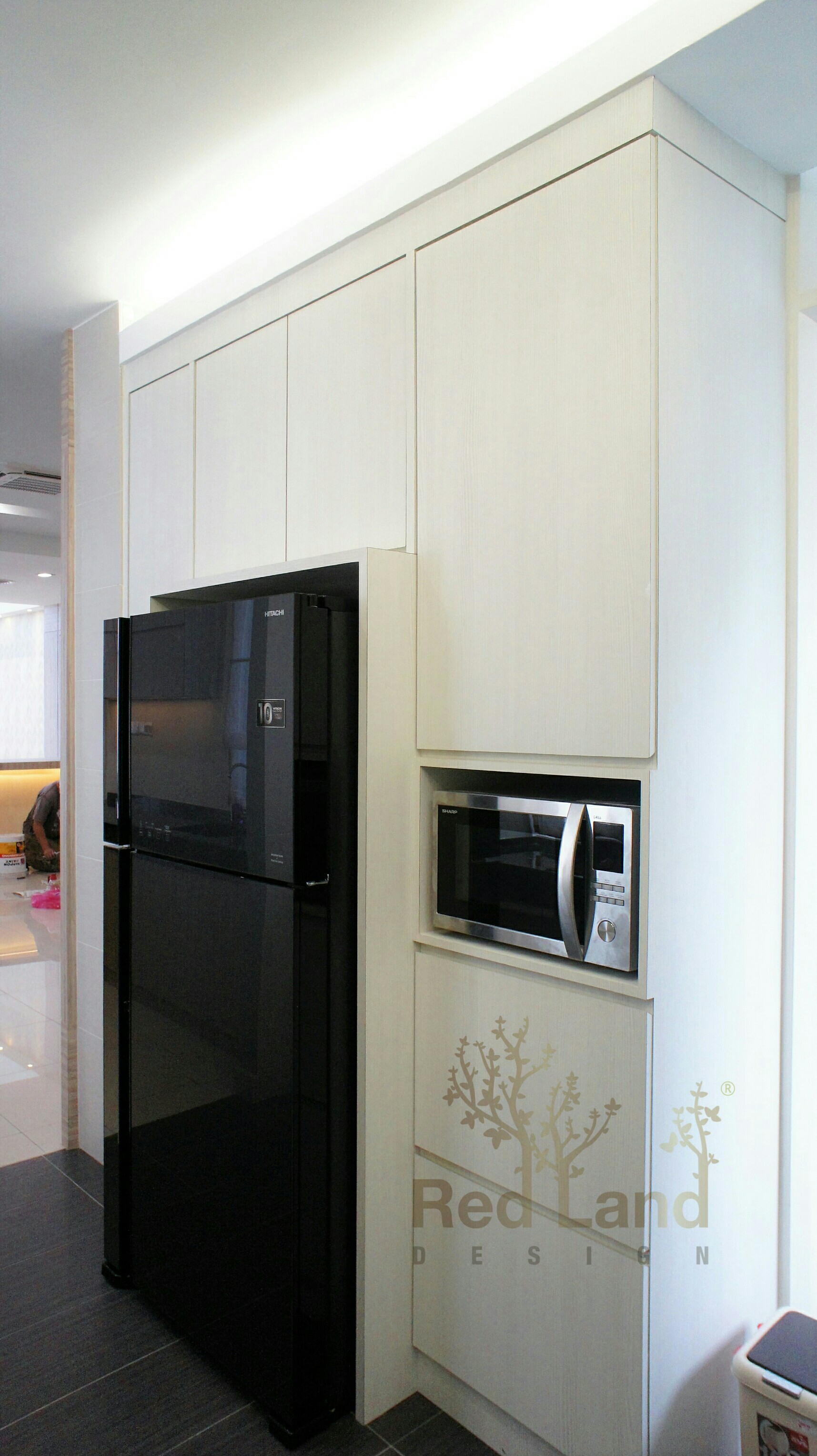 Master bedroom bed panel designed with oriental concept on it. Owner of this property prefers white LED down lights which he felt more comfortable to live with.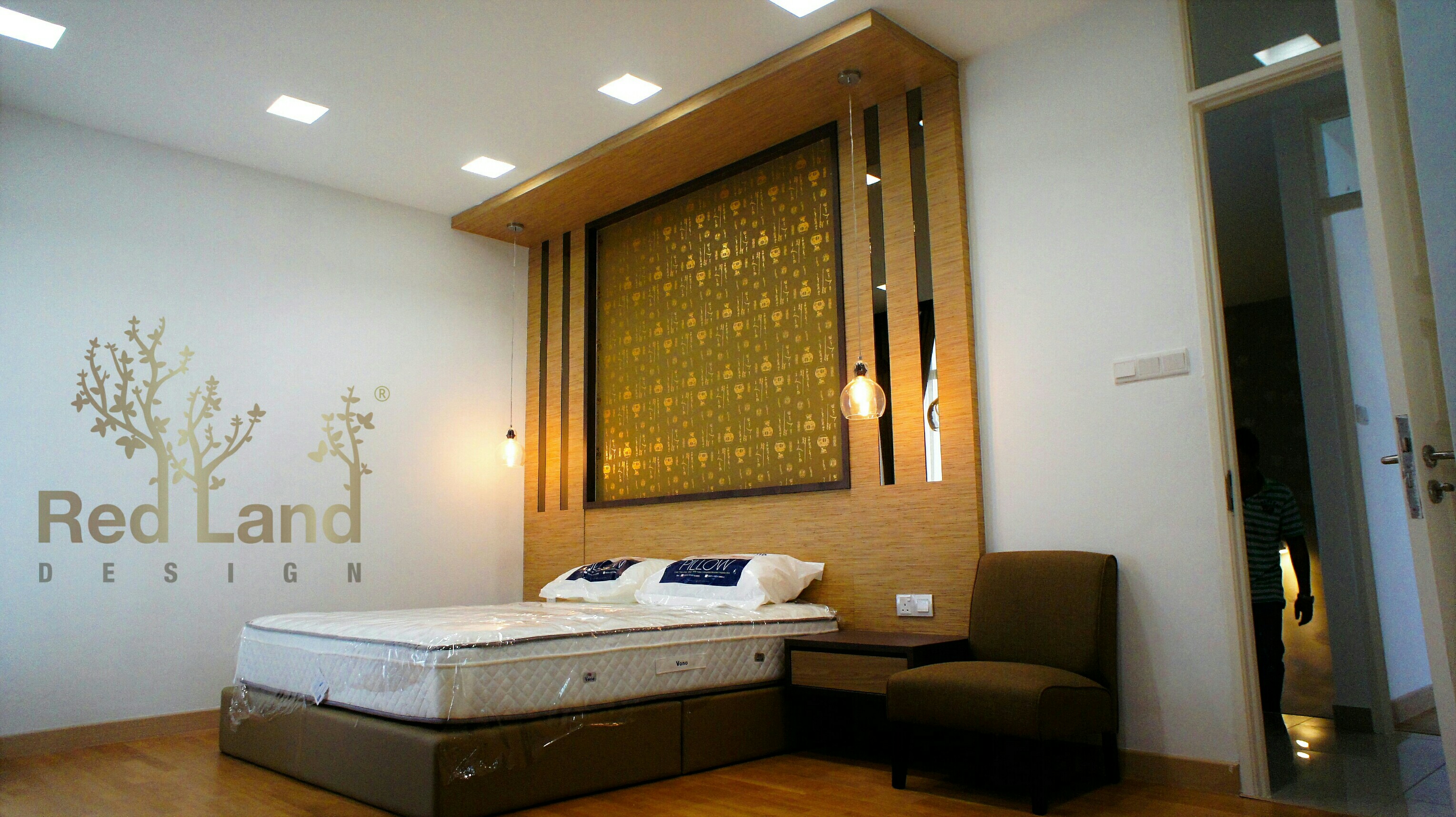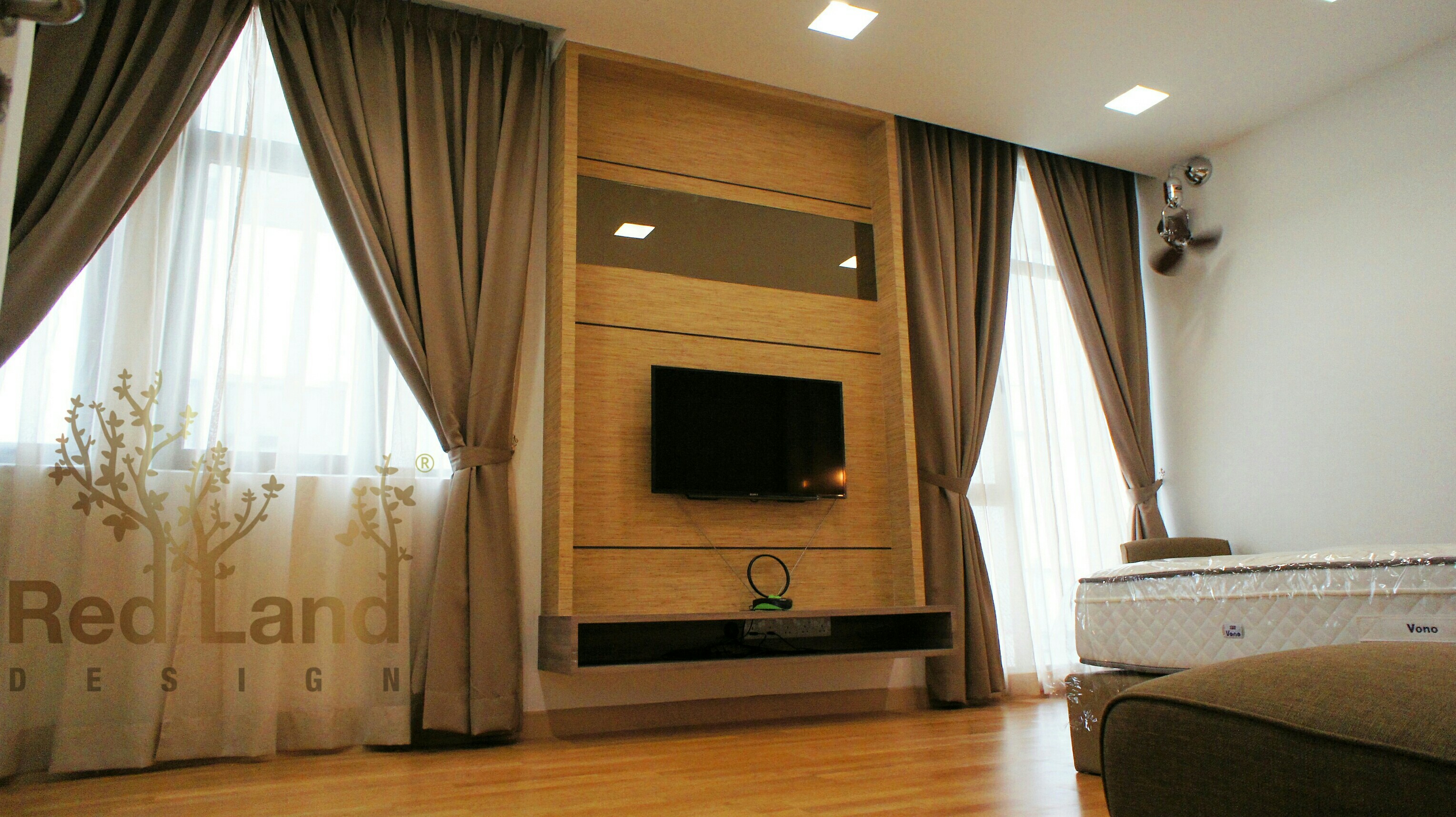 Red Land Design, interior design firm available in Ipoh, Penang and Kuala Lumpur always specially cater based on client lifestyle and requirements.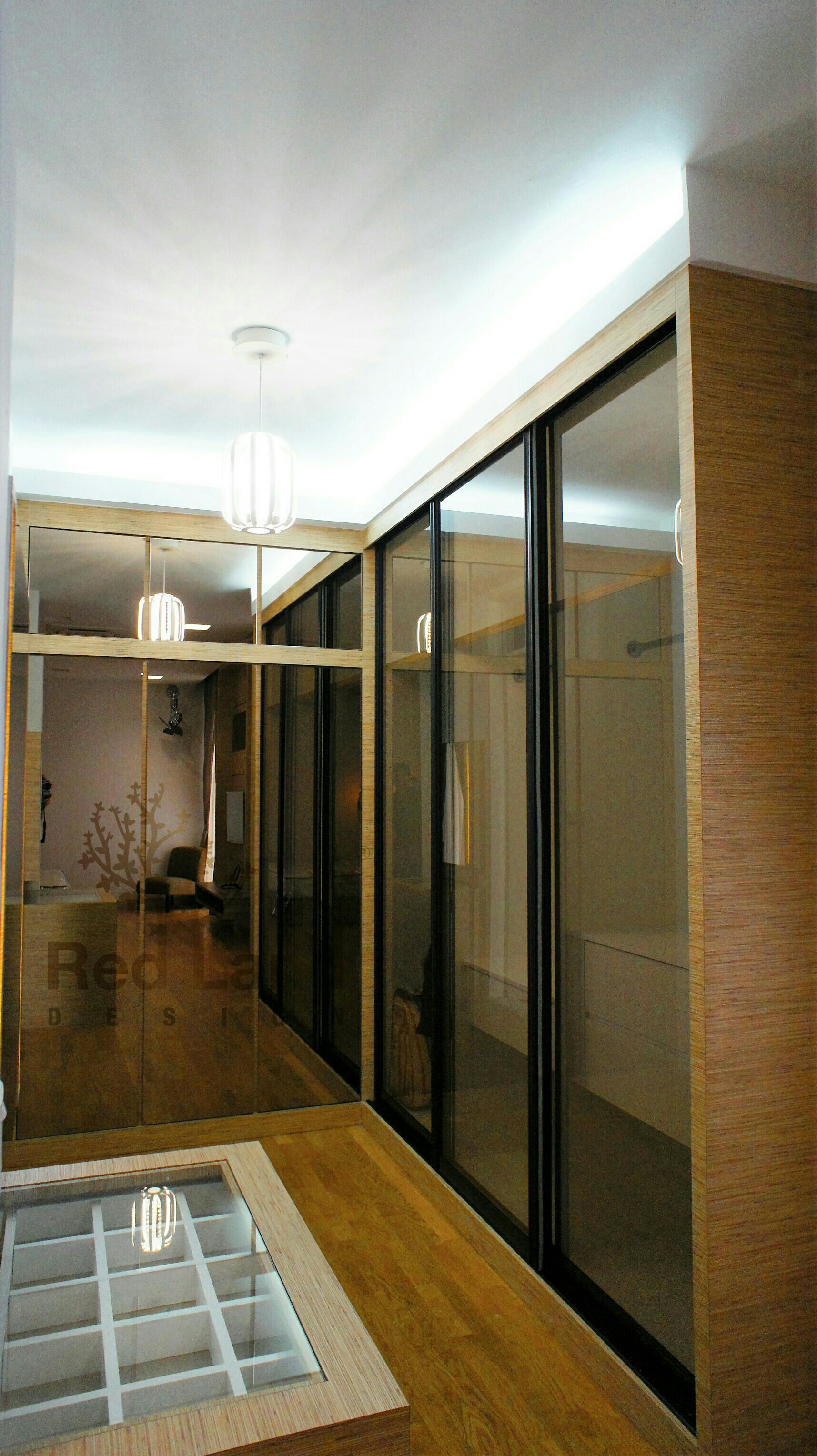 A glimpse for one of the Guest Bedroom.
Want to know more about this project? Share within your social network and make appointment with our representatives for further discussion.