What makes a perfect walk in closet? Sufficient dress storage is a standard, dressing table with acquire length for the lady, counter caters for accessories storage and favorite theme.
English concept always been our favorite theme. This custom built wardrobe which fabricated for a young couple applying similar classy concept using solid nyatoh wood. Details like gold handle enhance its elegant result.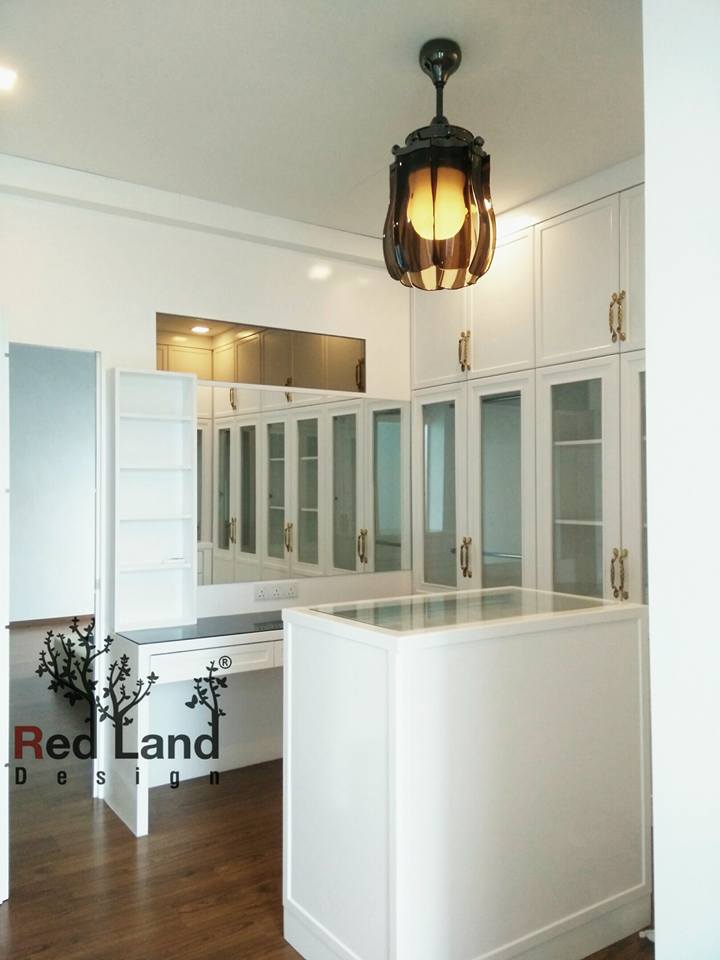 Laminated wood flooring supply and installed by our sister company, Red Land Marketing in Maple color texture create a modest contrast on white English concept walk in closet.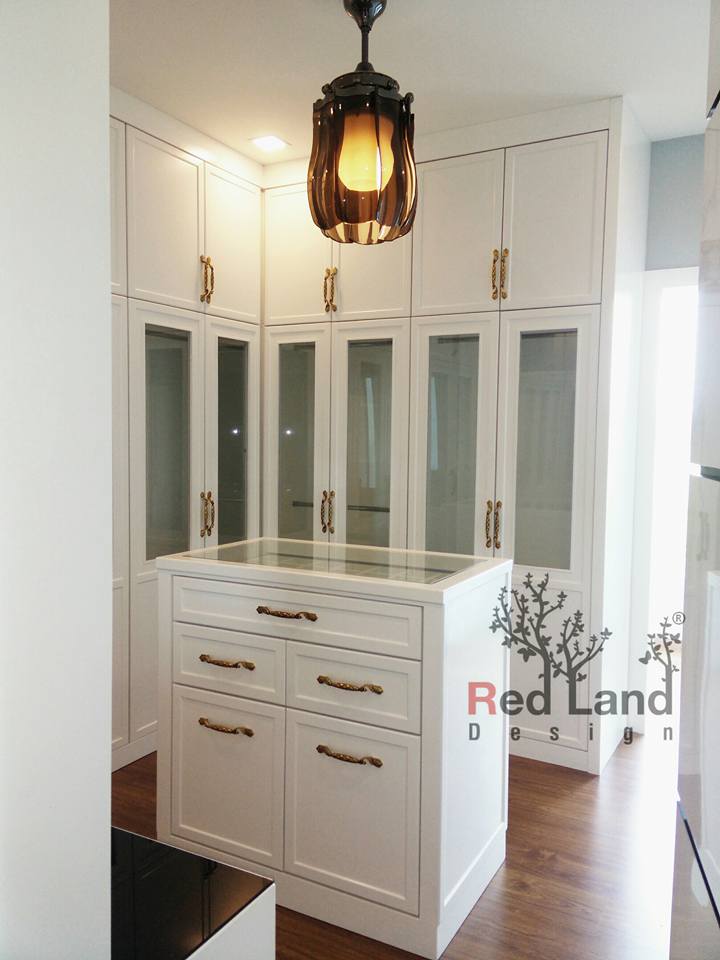 Red Land Design, an interior design company in Ipoh engaged by home owner to design and build the house interior. Due to respected privacy, we only showcasing part of the home fittings work.
Project Location: Langkap, Malaysia.                                                                                                                              Property Type: Semi Detached Residential                                                                                                                      Project Management: Chris Lau                                                                                                                                      Year Completed: 2015