When Atlanta Bakery And Cafe Sdn Bhd engage Chris Lau of Red Land Group Sdn. Bhd. to manage the design work of this new venture by the largest eatery group in Ipoh, Malaysia, the first excitement vision is about combining unusual elements that are attractive and exciting which suits their food with dining experience they wanted to bring out.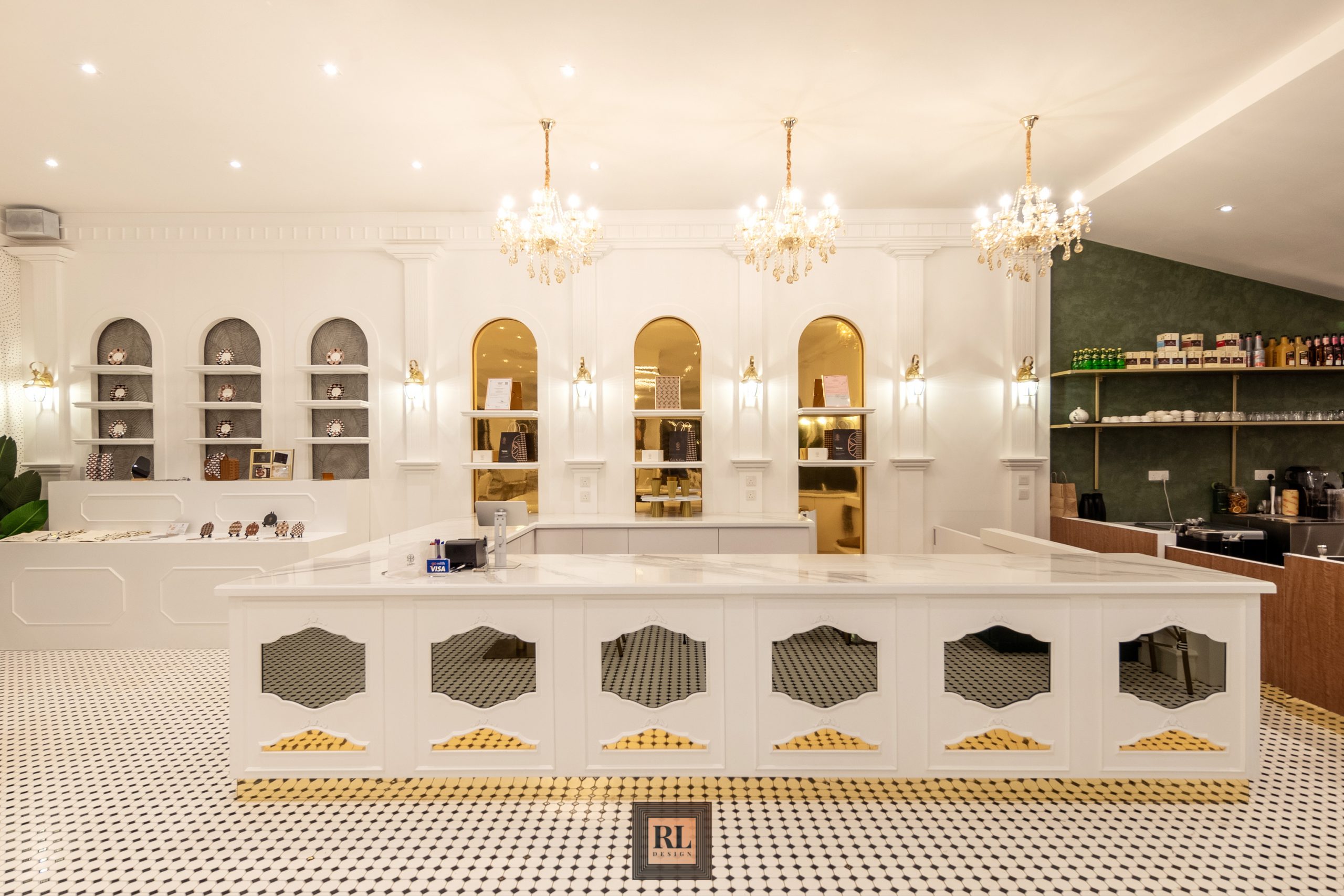 UNITI Republic, the name inspired from word the unity where this restaurant carries a meaningful message for its food that representing a multicultural dining experience.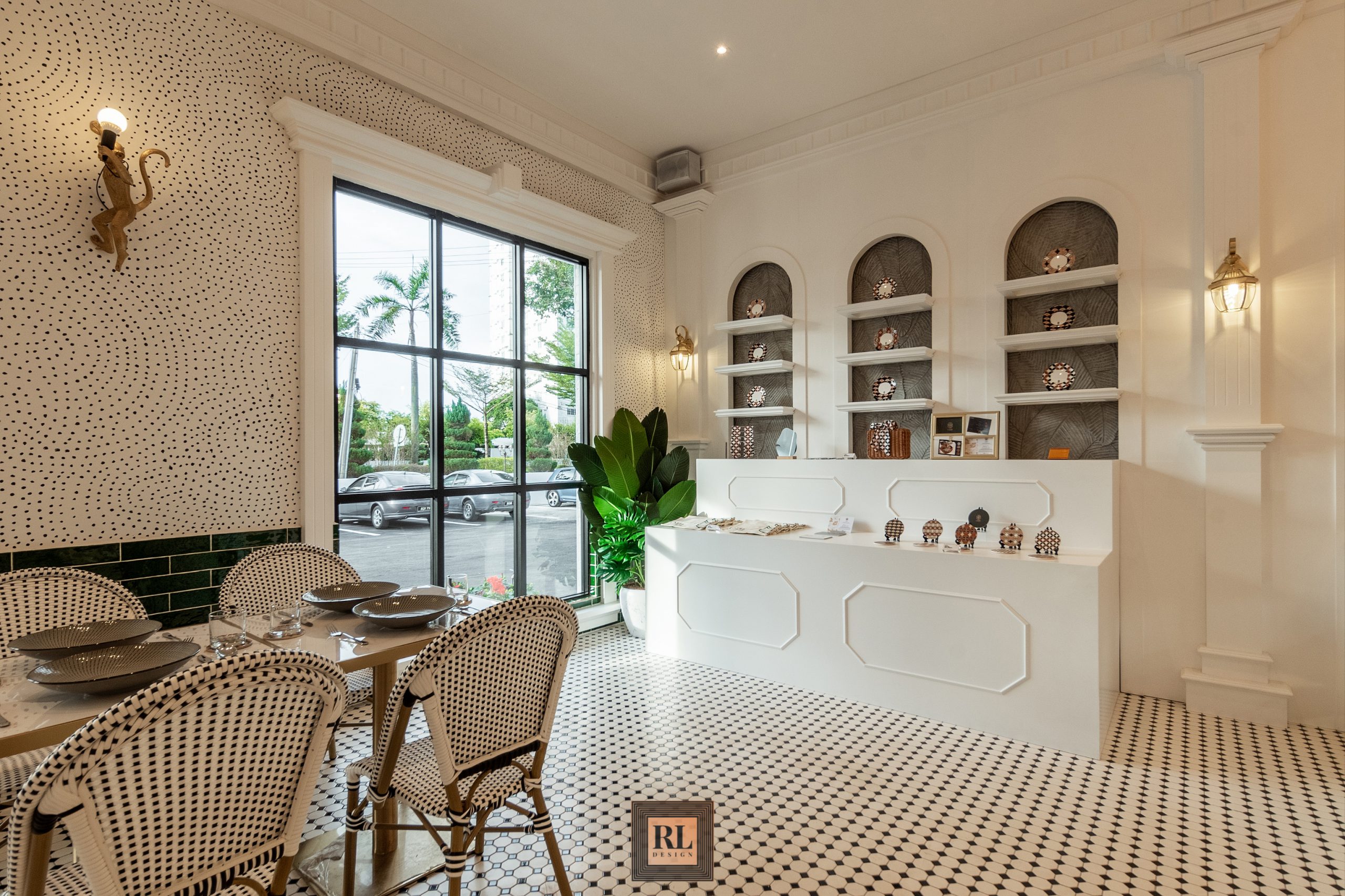 As a country rich with equatorial forest which colonized by British, the design was inspired by these historical and geographical detail where English feel and green elementary can be found throughout the elegant interior.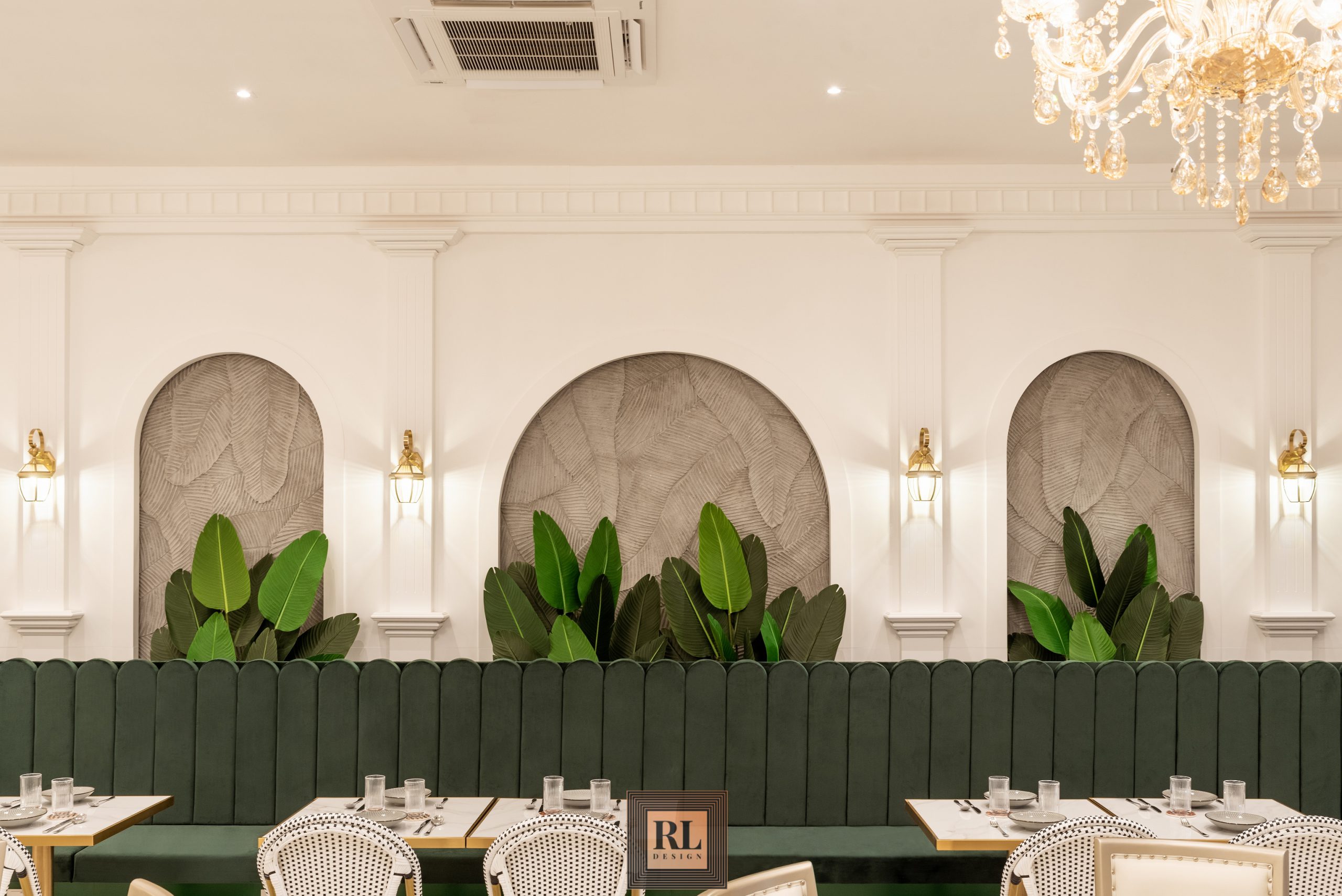 Kai Shi, who leads the design team started as an intern and now becoming one of the top designers in Red Land Group Sdn. Bhd. nails it. The wow factor without being flashy in her interior design work was on par with the food quality.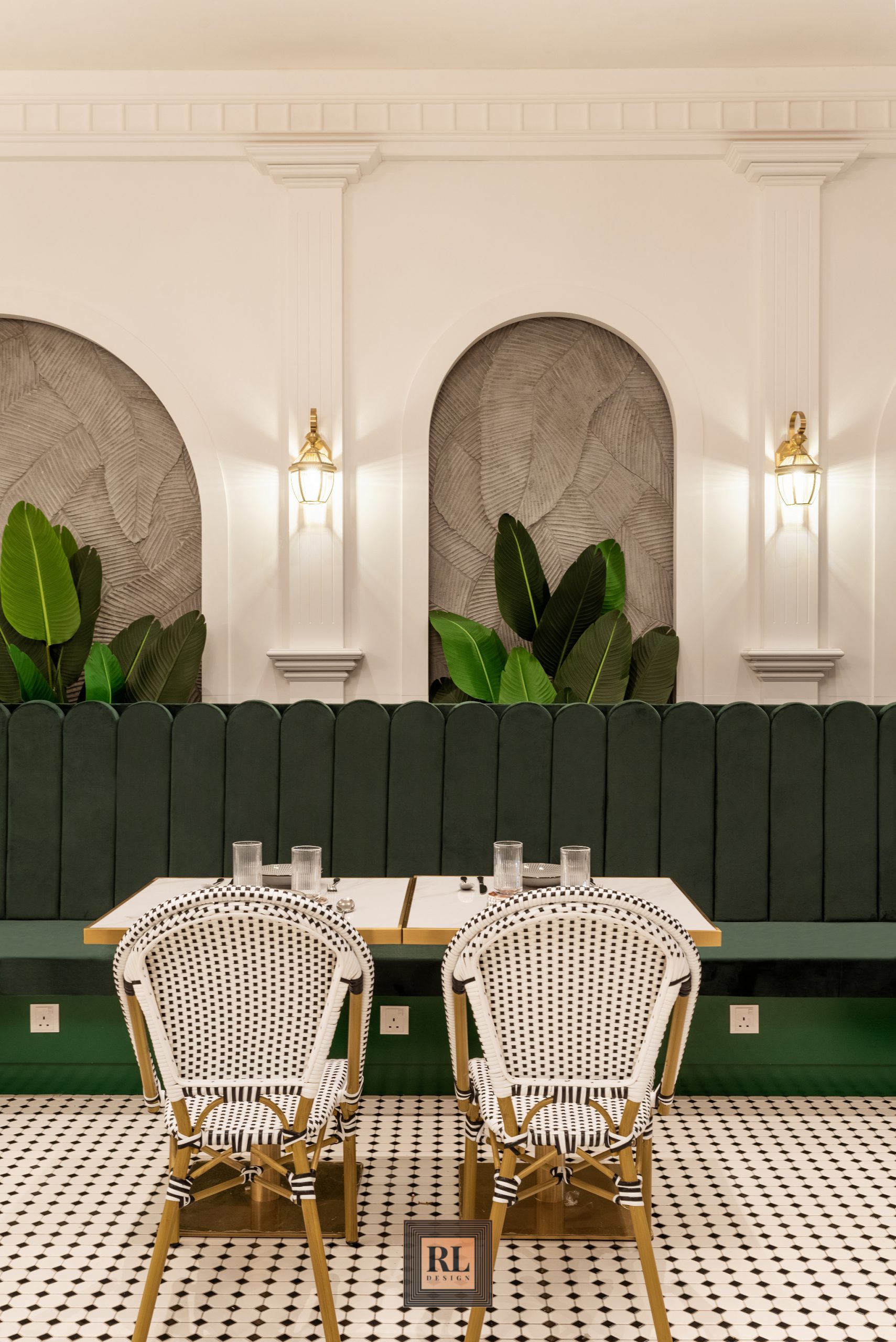 Not only we bringing the best carpenter team whom been with us for years where mainly worked on residential projects to create such classy craftmanship, we also engaged artisan to create Malaysia forest feature wall art. Check one of the video at the bottom of the page to view how it was created.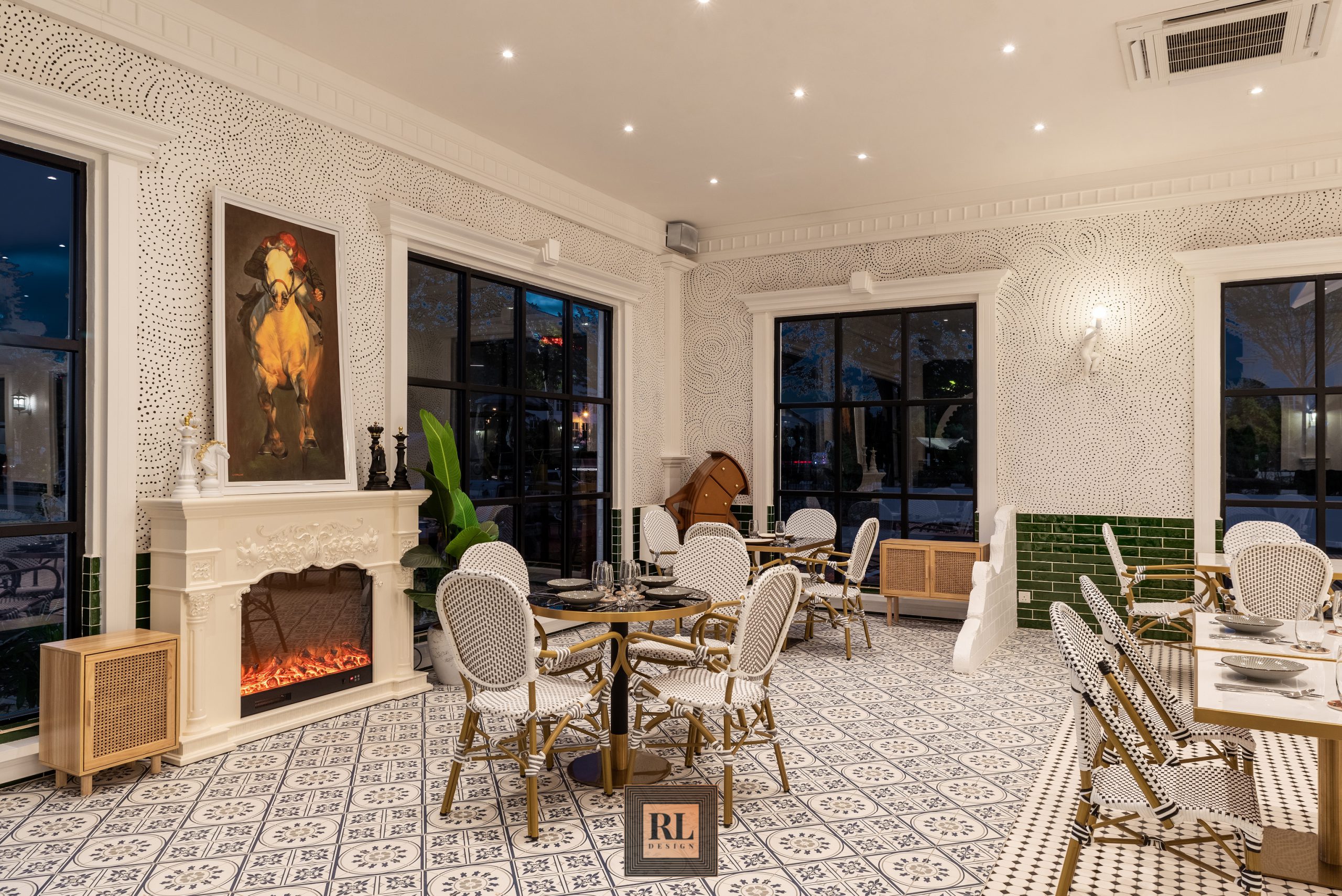 Combination of colonial design with green equator, the result will piques your curiosity and interest about what else you are expecting the unexpected in a fusion food restaurant.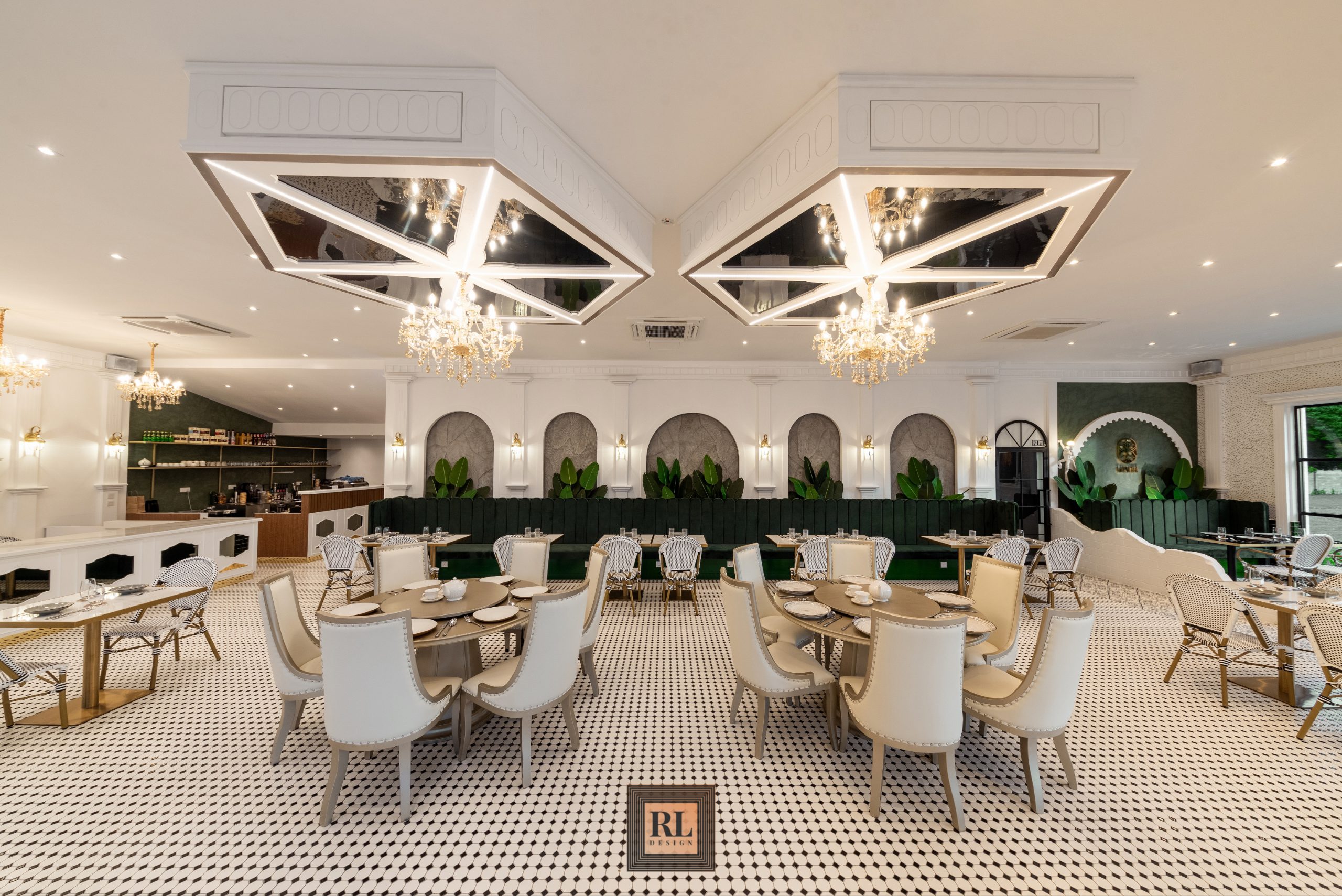 The 20th century inspired chandelier enhanced with grey mirror installed on ceiling wood box up classically installed on top of round big table.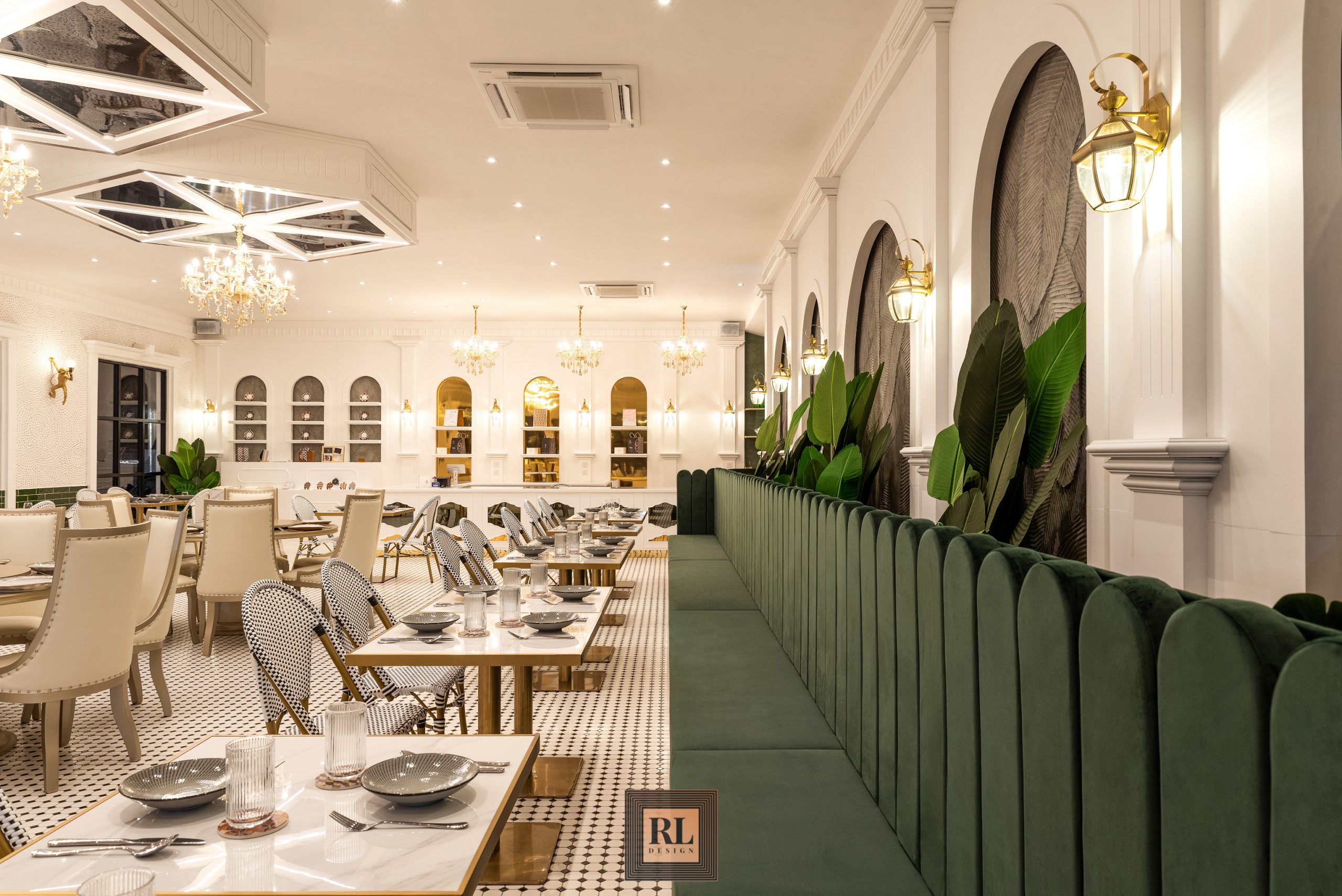 It's bright, so perhaps not the place for a clandestine dinner, but the aesthetic suits the menu perfectly – which is full of clean, clear flavors and packed with healthy produce.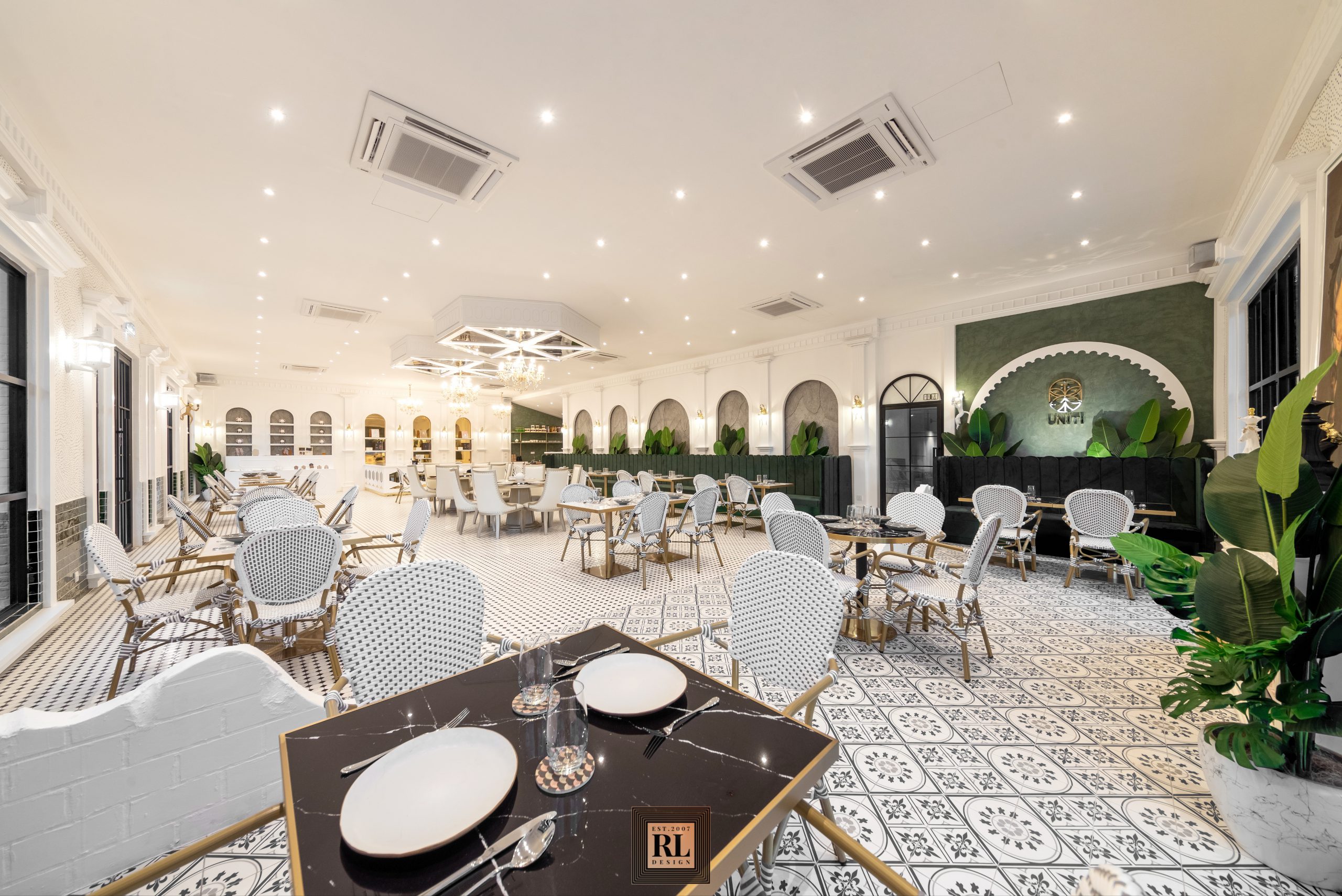 A wide open space for a dining was rare sight in restaurant or cafe design. Operator of this premise often accepting private function.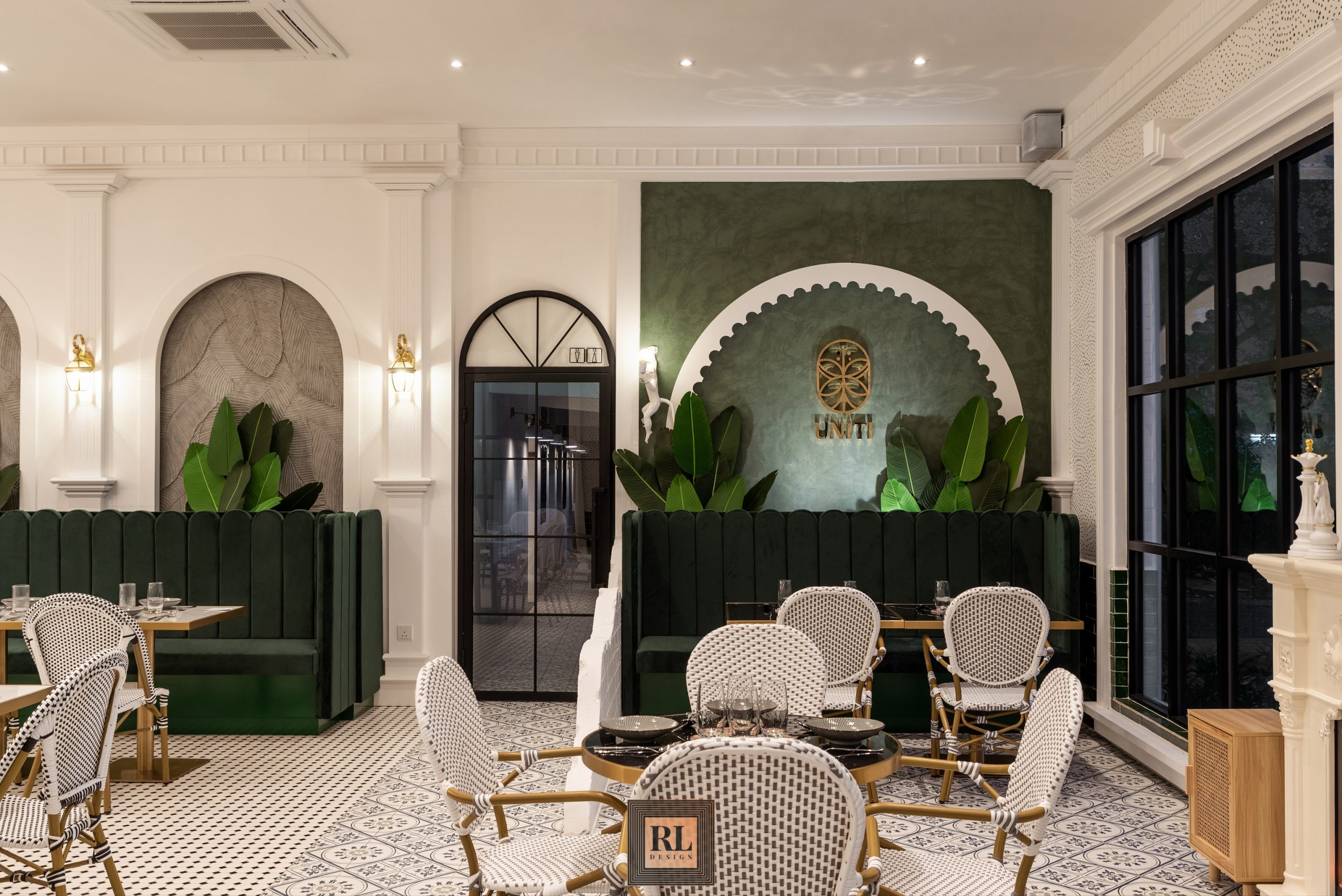 The vibrant emerald green feature wall with golden logo are one of a key focal point, complete with South East Asia plants, next to window sunburst and geometric detailing resulted a relaxed yet sophisticated greenery white atmosphere in a design led setting.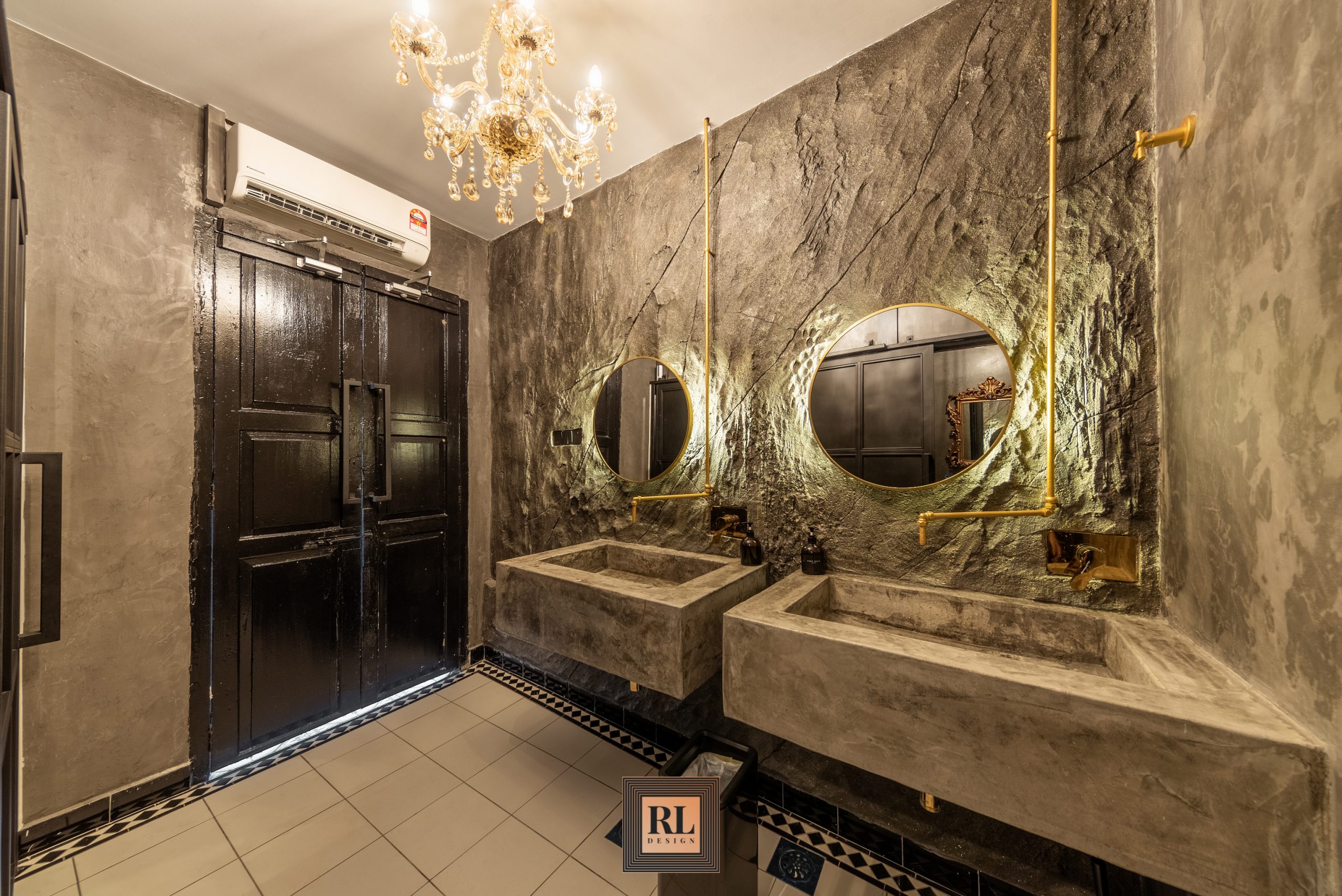 Uniqueness continues throughout the walkway until the washroom (with a twist) where the design were inspired by Kings of Thrones' ancient English, created in cement and stone art features made with gold flakes matched with gold chrome piping and water tap.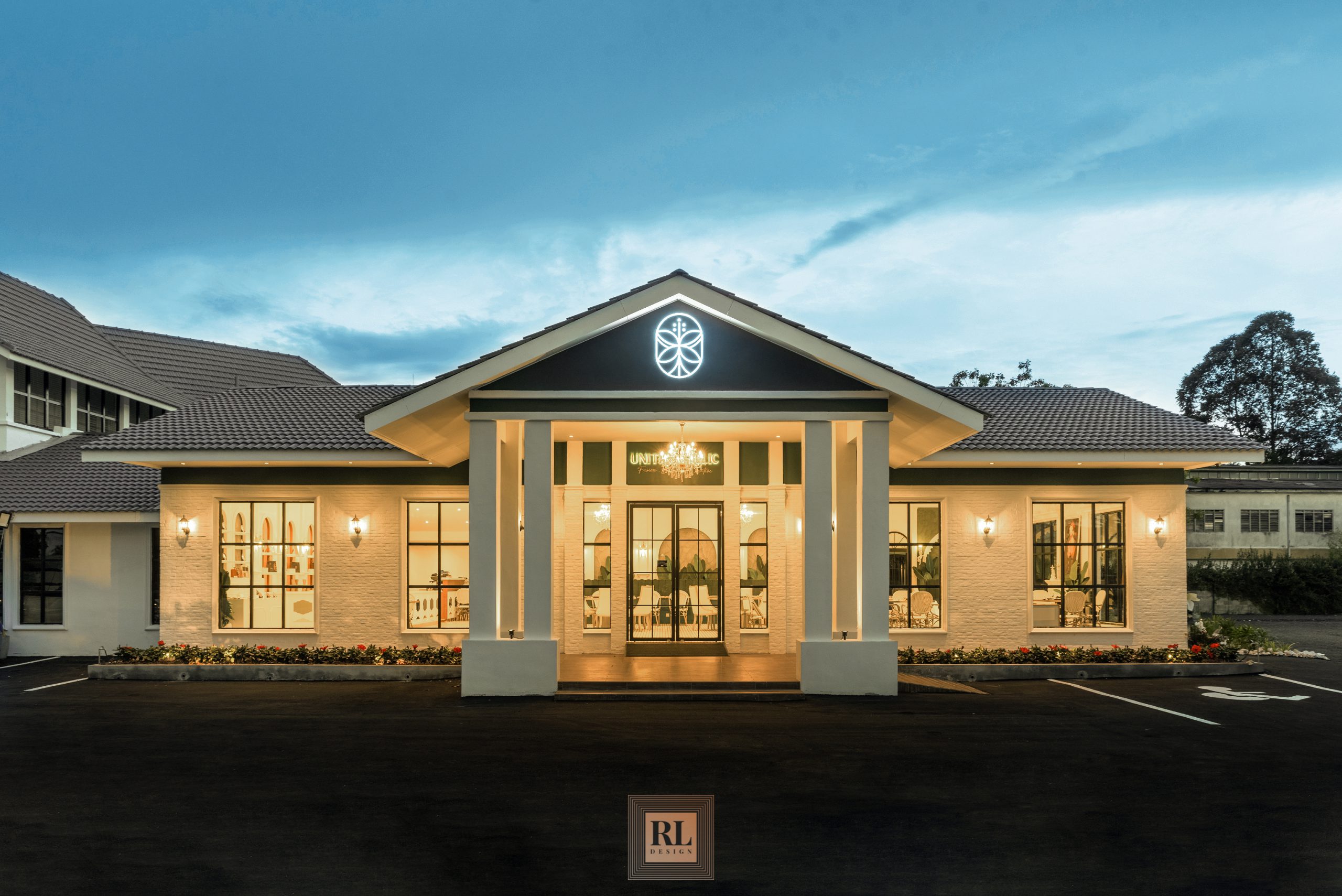 The restaurant opens on Malaysia independence day, 31st August 2022, the best date to bring Malaysia fusion food to the people.
With its refreshing, authentic vibe, UNITI Republic is the perfect match for the much anticipated Atlanta Bakery And Cafe Sdn Bhd business growth development.
The making of feature wall by experienced artisan that been worked with us on few projects for the past decade. This wall masterpiece resembling Malaysia's dense evergreen rainforest.