When comes to medium or small space home, interior designer commonly use mirror to enhance a house interior. Red Land Design as one of the top interior design company in Malaysia knows how to make everything in ultra chic. Getting in a glimpse inside a intermediate house in Gunung Lang, instead of plain clear mirror, bronze mirrors were applied throughout the interior creation of fittings like wall hidden panels and kitchen cabinet.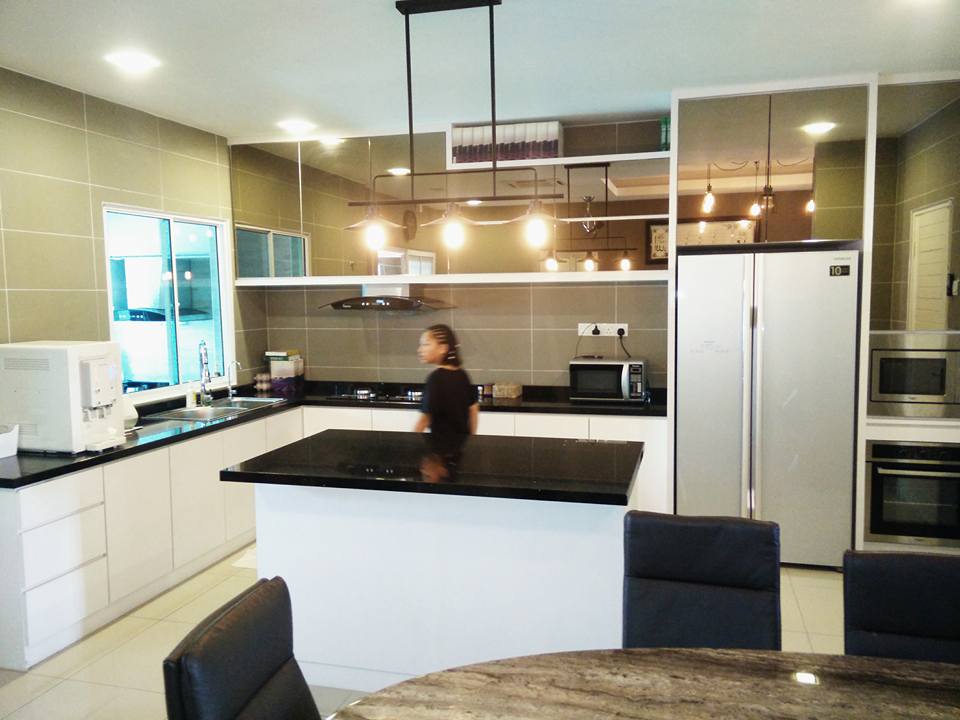 On kitchen cabinet design, we delighted the interior space through cosy bronze mirror element on the door highlight.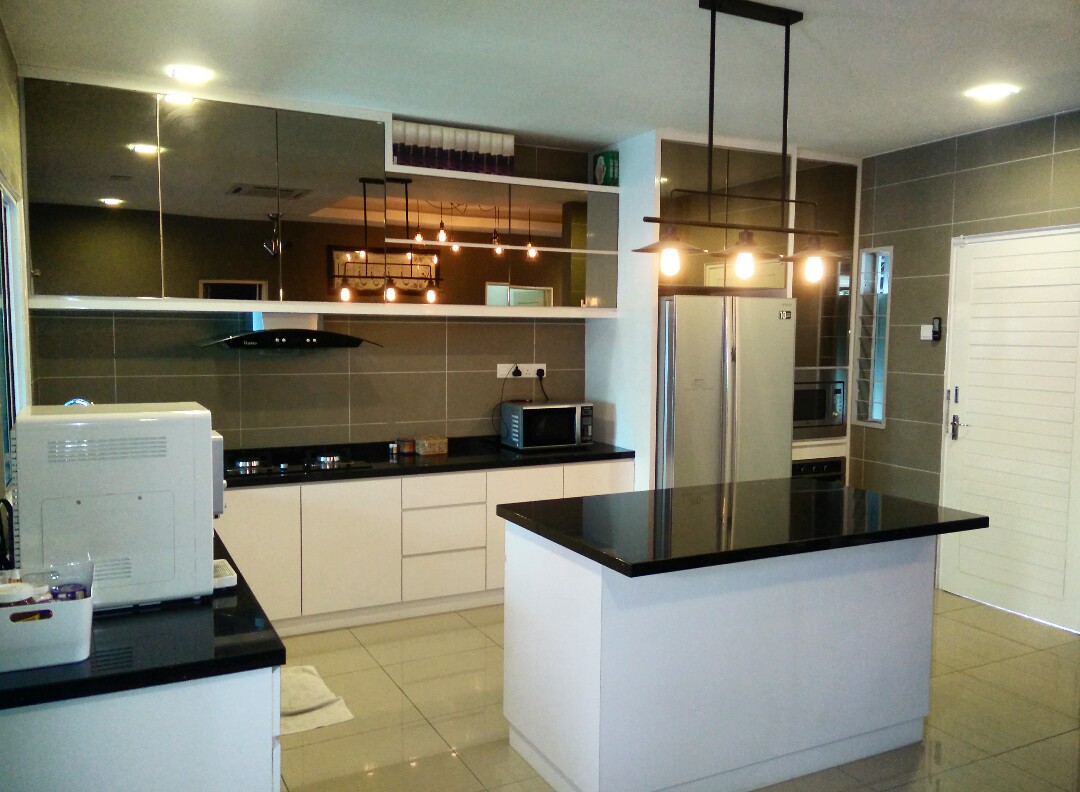 Breakfast counter made for the dry kitchen was placed in such to bring the home owner fresh feeling when occasionally eating in different point other than their everyday dining table.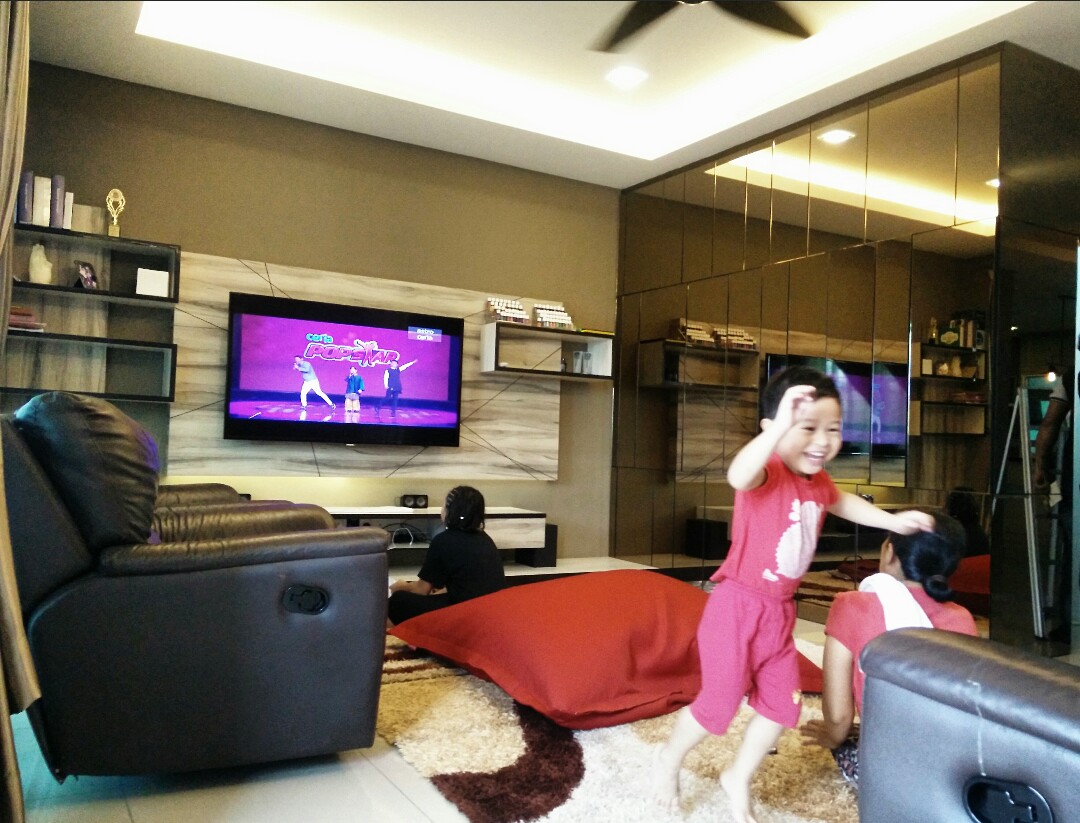 Always in our mind that we design a home interior based on client persona, practicality requirements and most importantly homey feel result. A picture like this could tells that we delivered the project successfully.
Project Location: Gunung Lang                                                                                                                                        Property: Intermediate Residential                                                                                                                                  Project Management: Chris Lau                                                                                                                                        Year Completed: 2015