.
Over the past 16 years of in the industry, Chris Lau has apprenticed many designers to become entrepreneurs, contribute in growing local talent in Malaysia, especially in Ipoh. With an influx of various design inspiration from around the world and as our clients network growth, diversity became the visual language for young blood of Red Land Design®. Steven Yau as one of the new generation in Project Directors team, leading the charge of the corporation is prioritizing modern home where materials were sourced in local as well as imported from oversea. Here is the latest home interior installment leads by him, designed by non other than Kai Shi.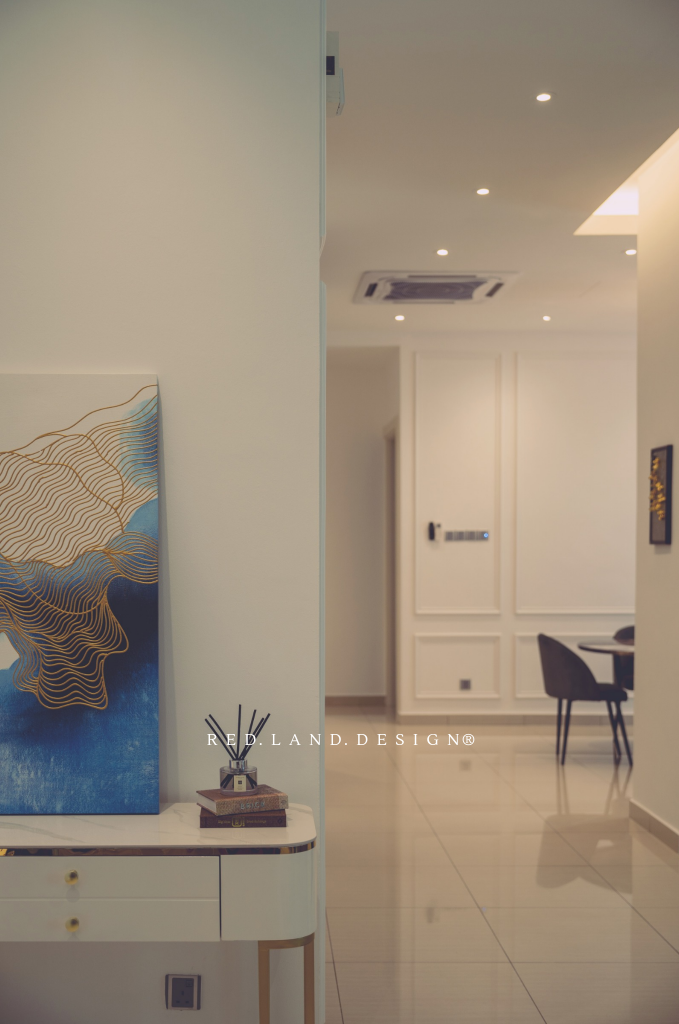 The beautiful semi detached unit was owned by physician couple Dr Khor and Dr. Elaine Chong wanted something classy and formal for the patio and walkway.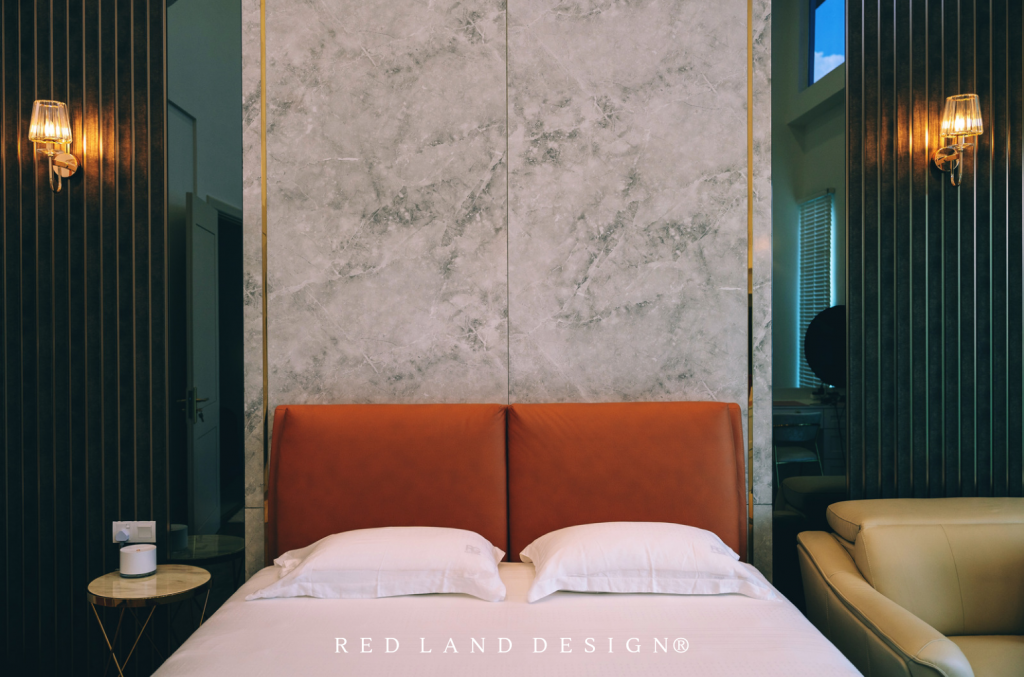 Steven had pulled in new processes from carpentry work with our collaborative sourcing representative from China, Elsa to develop accessories like uniquely designed hinges and knobs to blend with the wood fitting.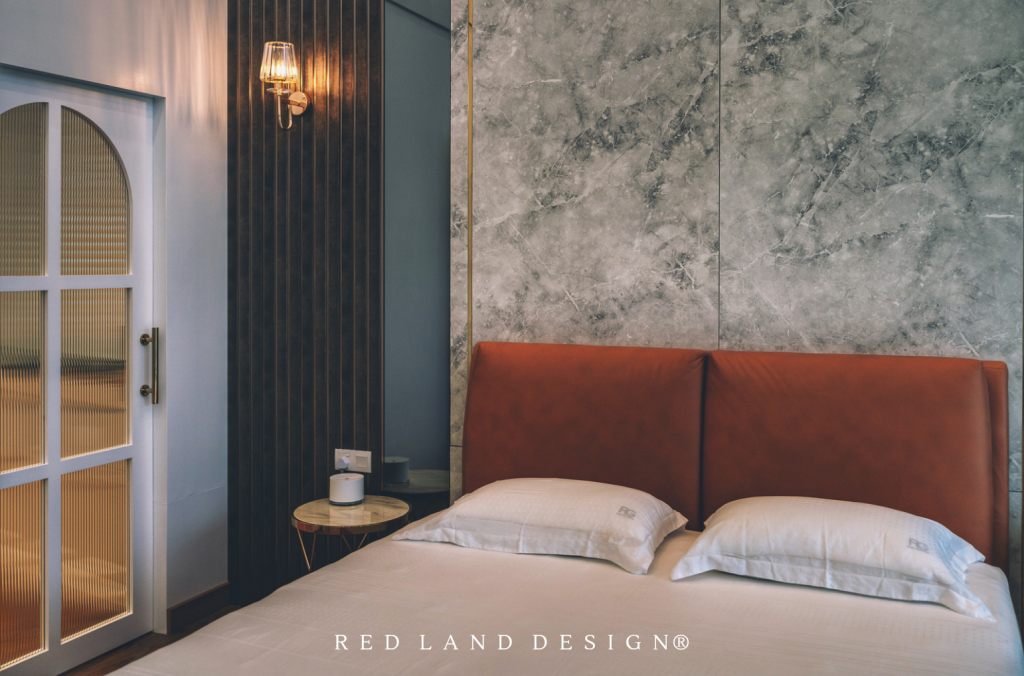 The project also allowed our designer and project director the space, both literally and figuratively, to test some different production methods. For example cutting flute glass to fit in half curve top section of the walk-in closet pocket door.
"I wanted this house to feel like an exquisitely tailored Loro Piana coat," insists A-List designer of Red Land Design®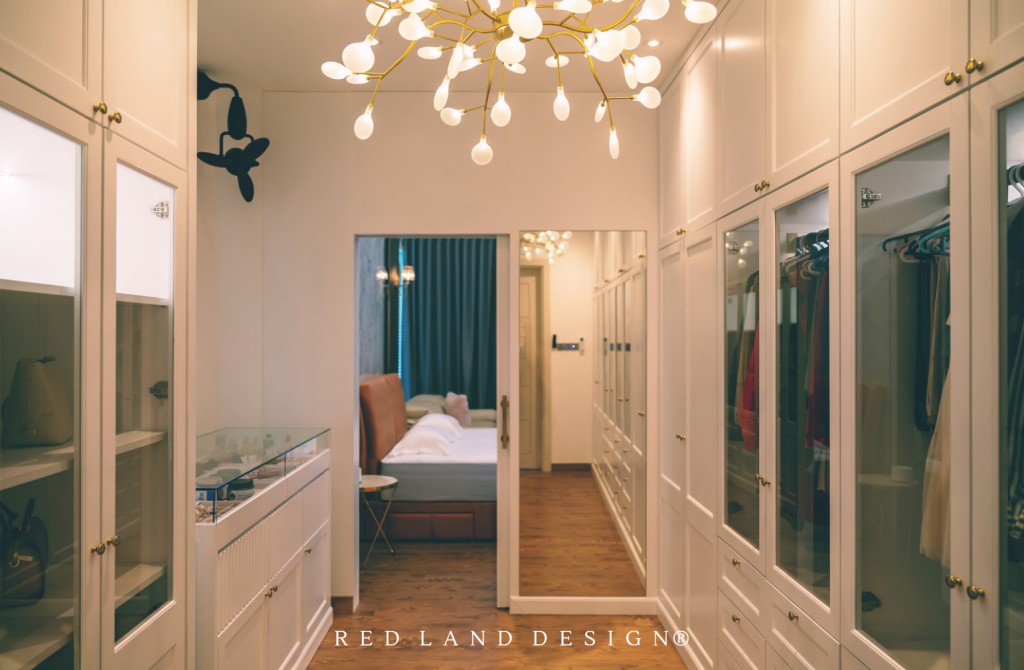 Next to the main suite is a luxurious massive walk-in closets connected to a colossal bathroom.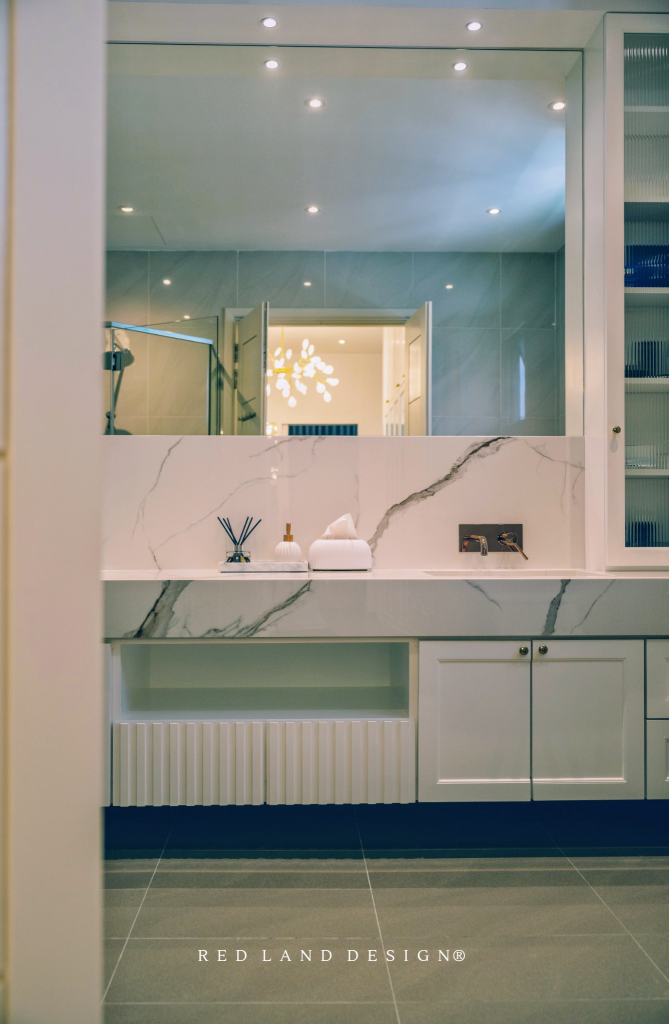 For the professional couple whom having a large responsibilities both in career and family, they deserve to celebrate little luxuries in their home. The bathroom was designed with the right touches to be appreciated in a well-appointed modern design.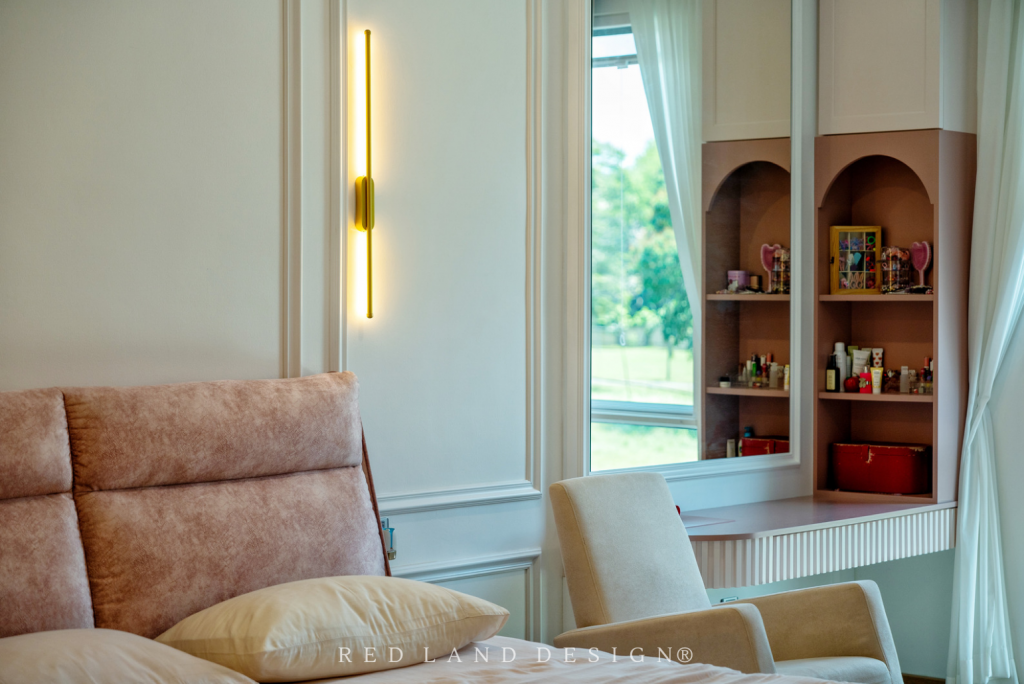 The feeling of quiet grandeur continues in daughter bedroom with sweet coral color with bright tone.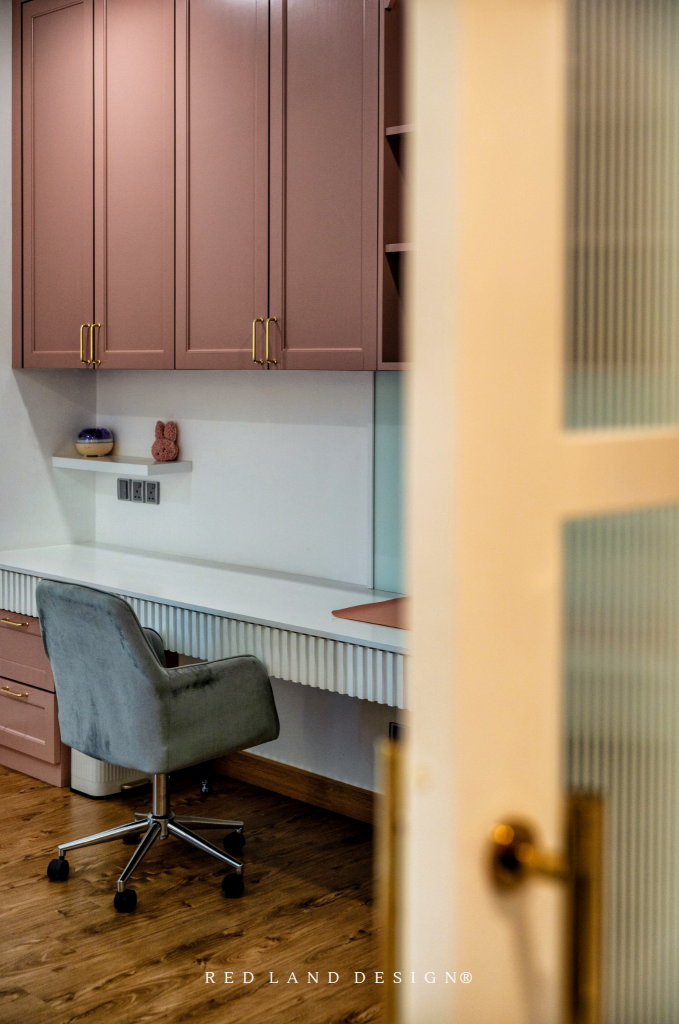 Inside the daughter's study room graced our official Facebook page, and it's easy to see why with its blush-hued wall hung cabinet matched with white flute drawers and oak wood flooring.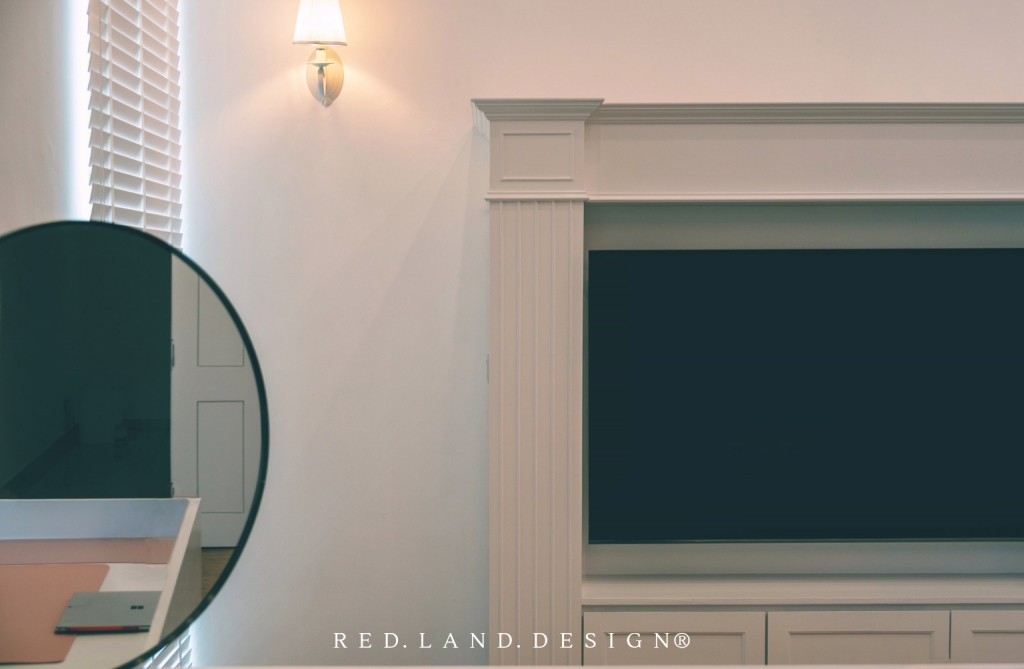 The work took 6 months to complete, and while the layout was sometimes radically altered, all those period details were reworked into the final composition.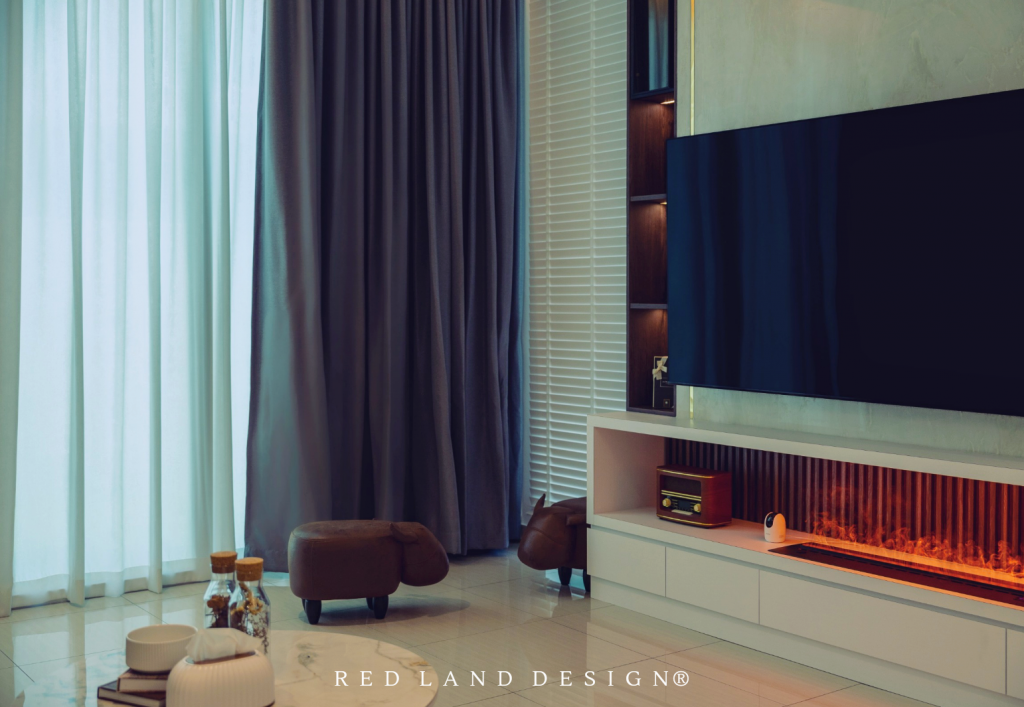 Throughout the process of design and creating, apart from the green light from the proud owner of this property on the interior design, Steven and Kai Shi had also worked intently with the father who is a well-experienced contractor and developer in Ipoh, founder of Cantik Hati Sdn. Bhd. Each technical detail has been highlighted and taken care of to ensure it works without flaws.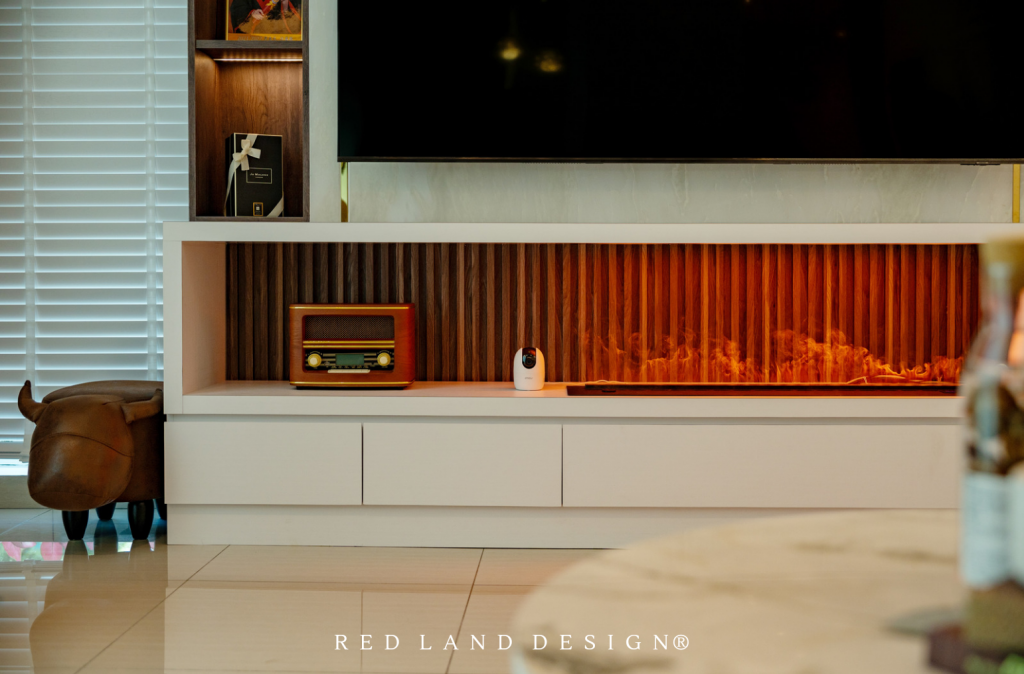 The living area's custom-made marble TV panel was integrated with electronic fireplace creates a hologram like fire effect. It is the similar effect system as seen in a high end restaurant in Ipoh, UNITI REPUBLIC designed by same interior designer back in 2022.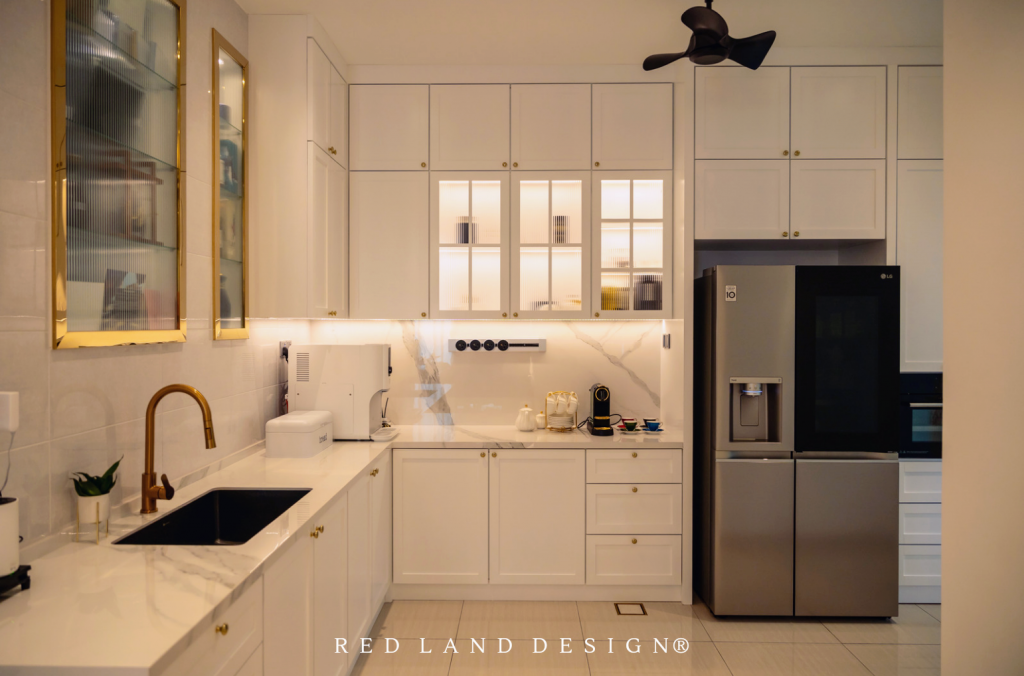 The kitchen, too, is a showstopper, with white color with light grey veined marble used on the countertops with similar veined on the backsplash tiles as well. Matched with nyatoh wood cabinet finished in white spray paint serve as the house focal point.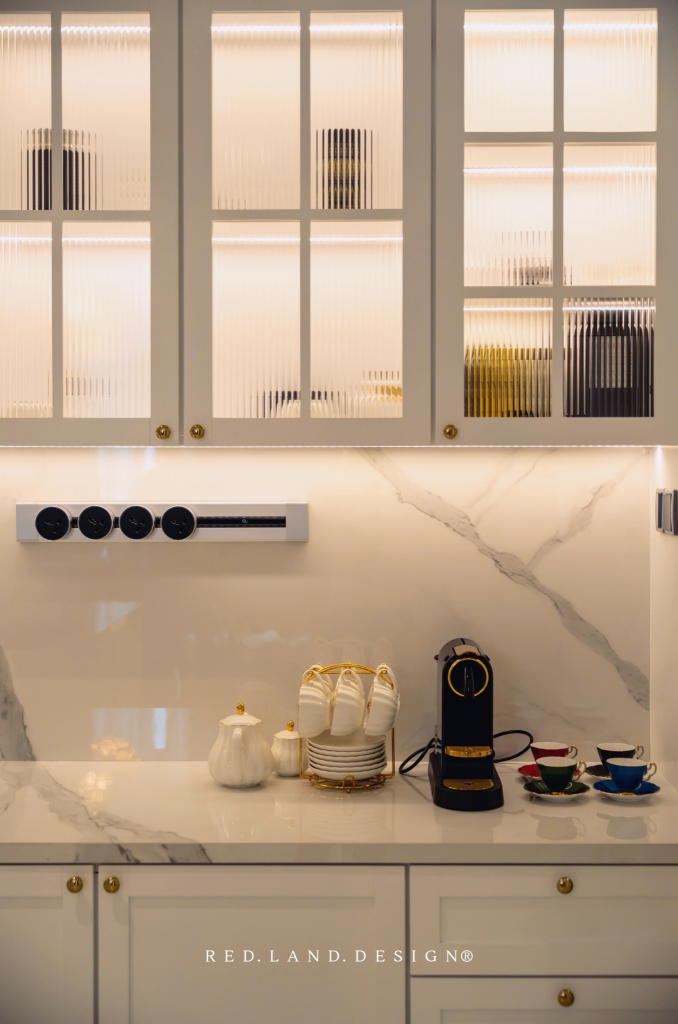 Since the interior design firm founded, Red Land Design® fabricate kitchen cabinet in not made in modular kitchen, instead, each were custom fabricated in traditional method, customizing based on clients detail requirements.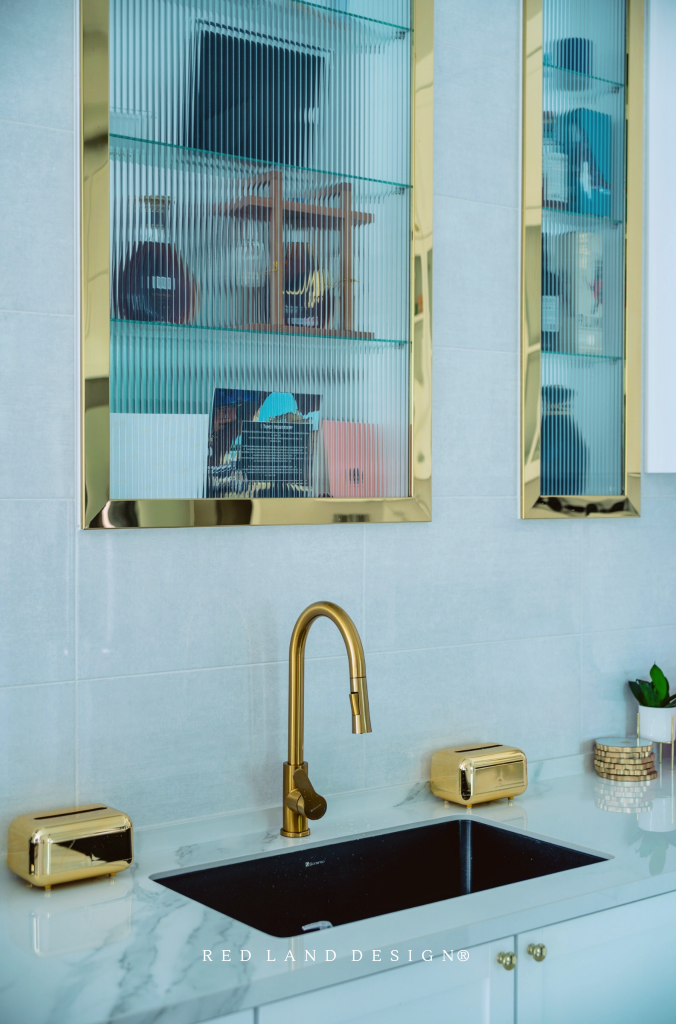 Red Land Design designer clad and decorate gold chrome element will naturally patinate with time. It's a magnetic, showstopping element to enhance and blend with white cabinet and counter top.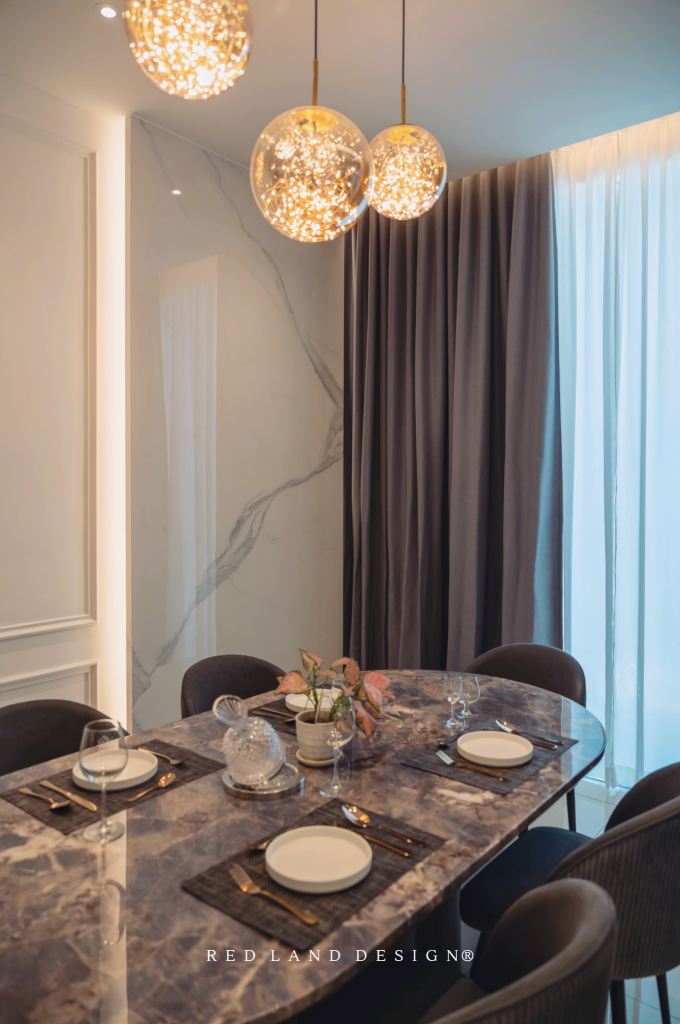 In this dining room, these elements were implemented to reach the objective, plus natural light channeled from the glass sliding door to enhance the dining experience.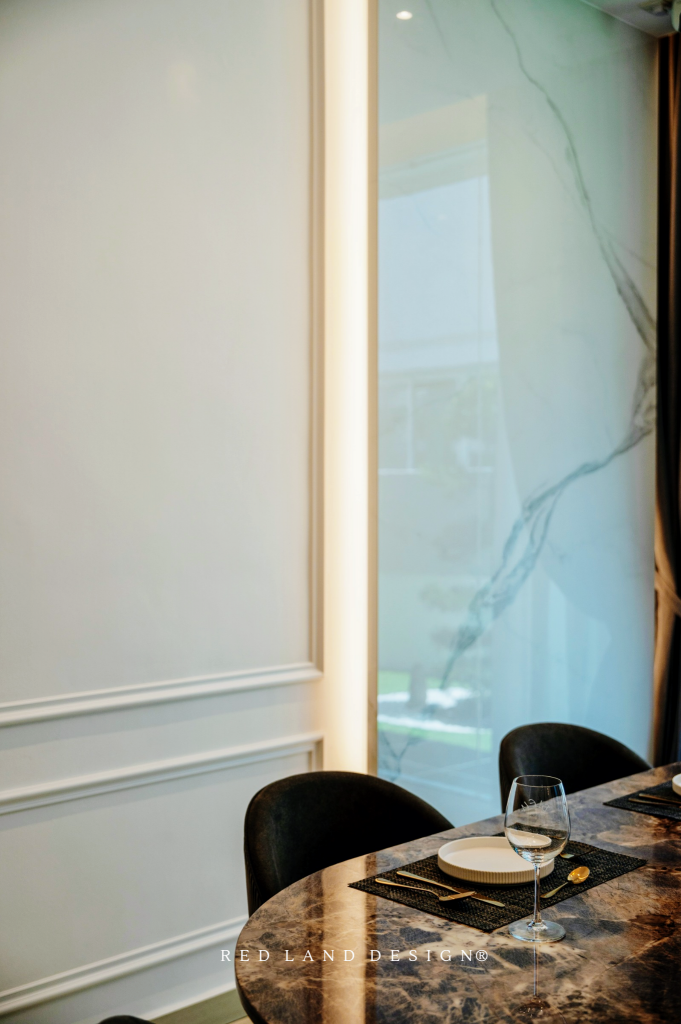 If you wanted your home to be luxury without overdoing it, some marble touch on the wall with wainscoting and marble table will doubtlessly have more than its fair share of glamour.