Premiering for the first time, a new residential in Kinrara, Ipoh was curated by apprentice Steven with creativity of Red Land Design senior interior designer Kai Shi.
The feeling of 6 Stars hotel ambience where artistically crafted in black dark ambience to capture a relaxing operatic interior where days and night were no longer essential for the owner who owns this semi detached house.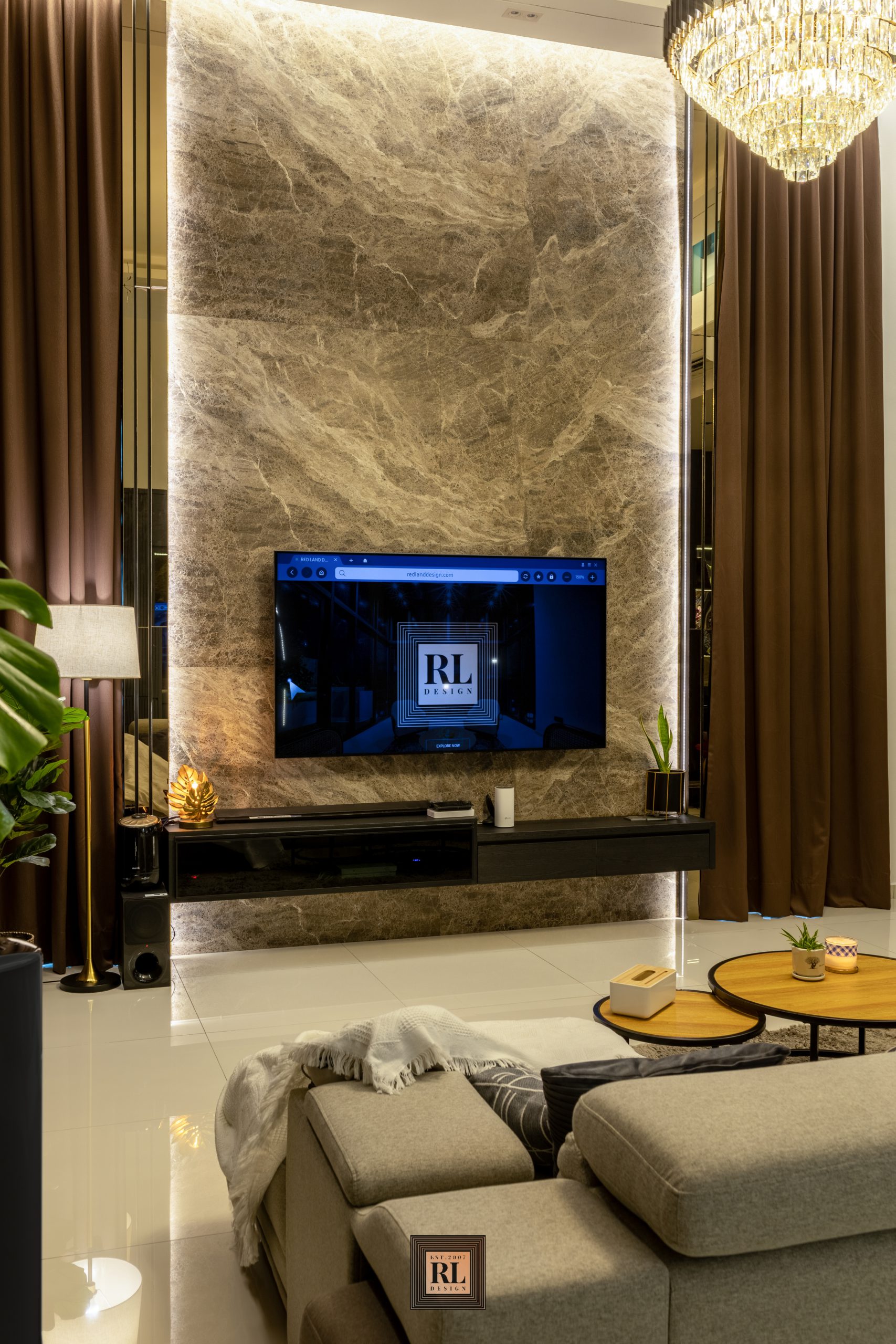 Living is the primary welcome area for this home, a statement of luxurious triumphed gloriously through well selected marble for the TV panel installed way up to maximum ceiling height. Not only that, gold element is always a trick to play with for opulence result.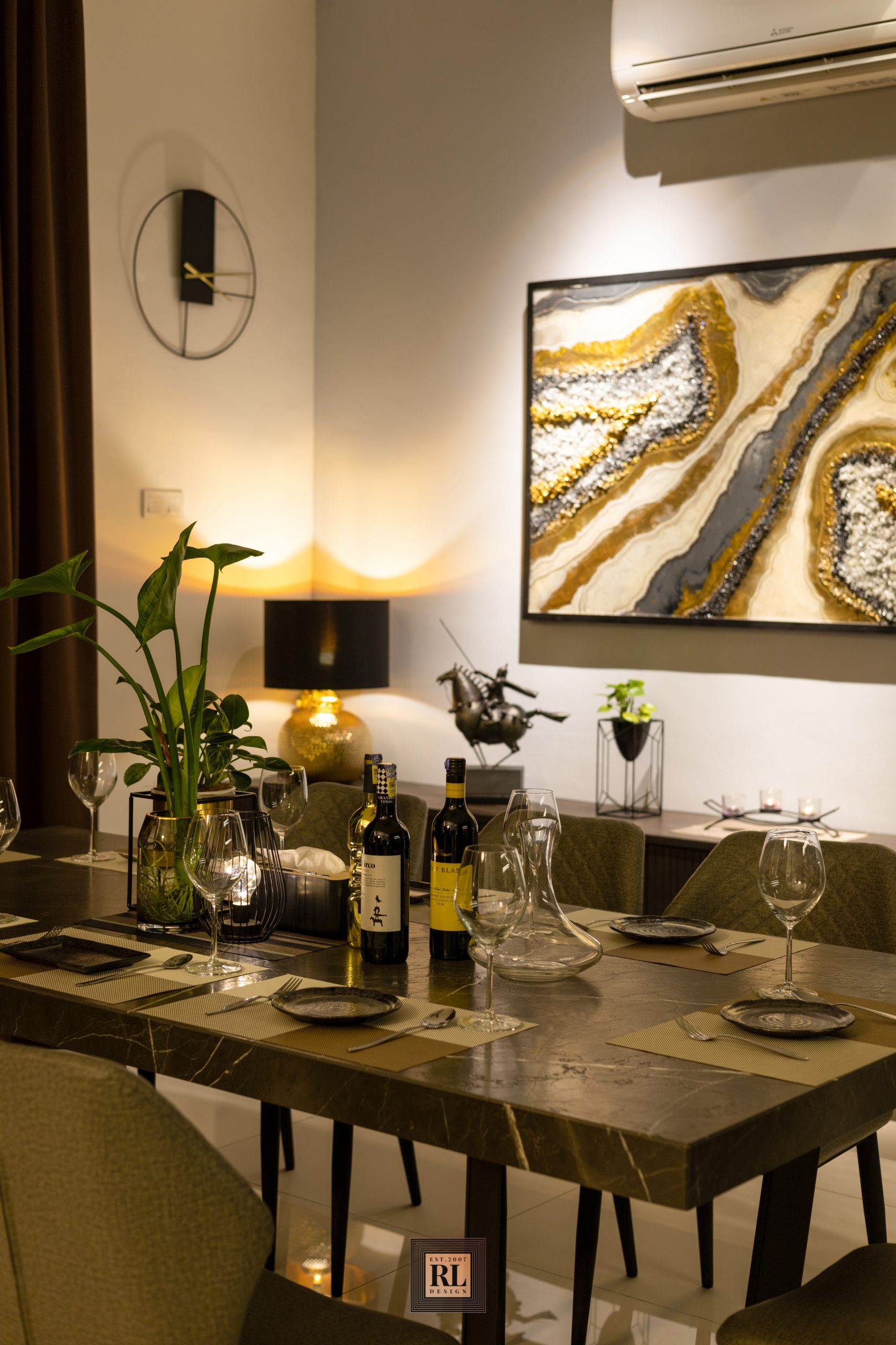 Customizing a marble dining table that blends with dark shades are often associated with chic and distinction.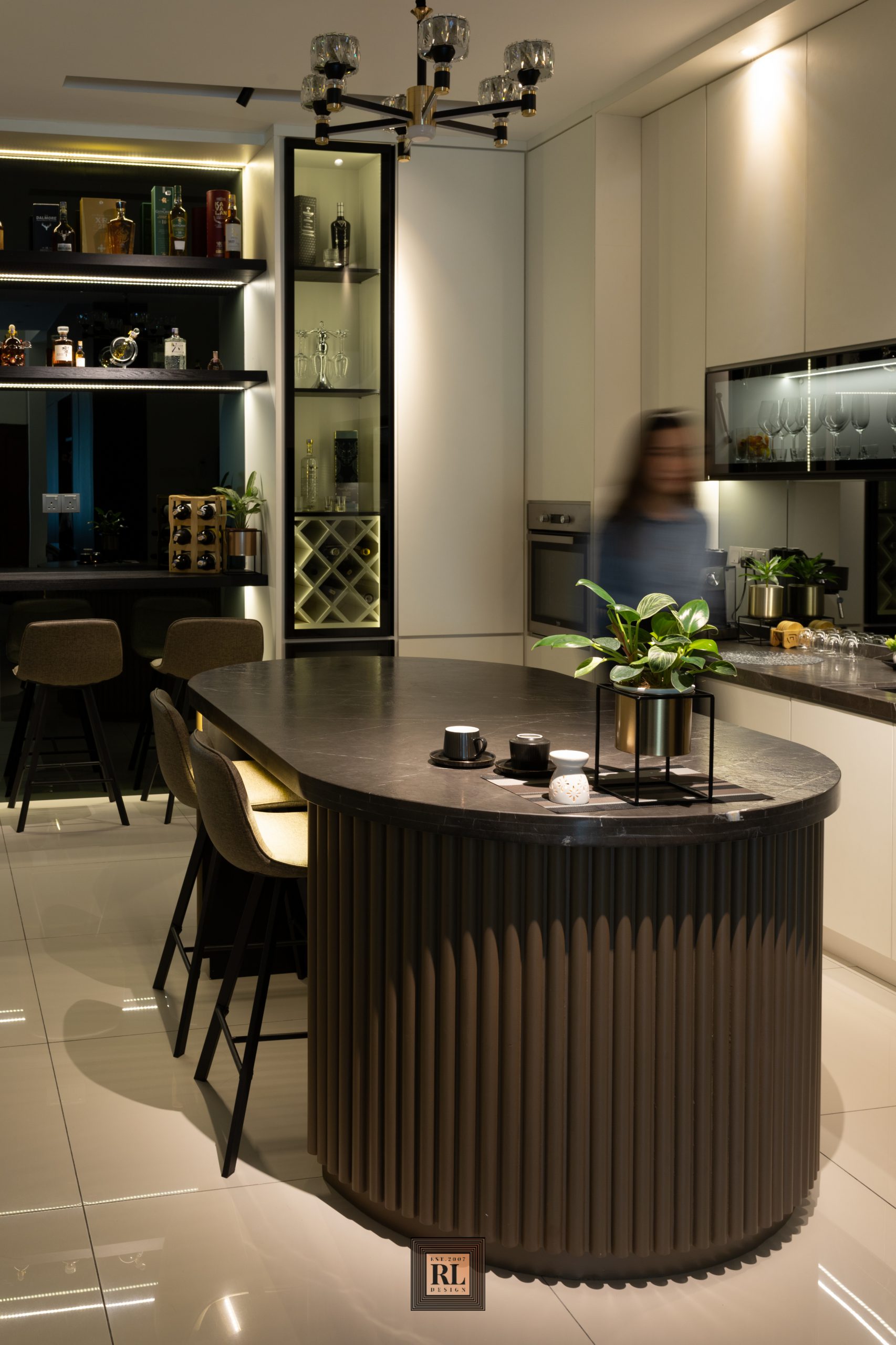 A custom made island counter enhancing the atmosphere of sophistication modern dark interior.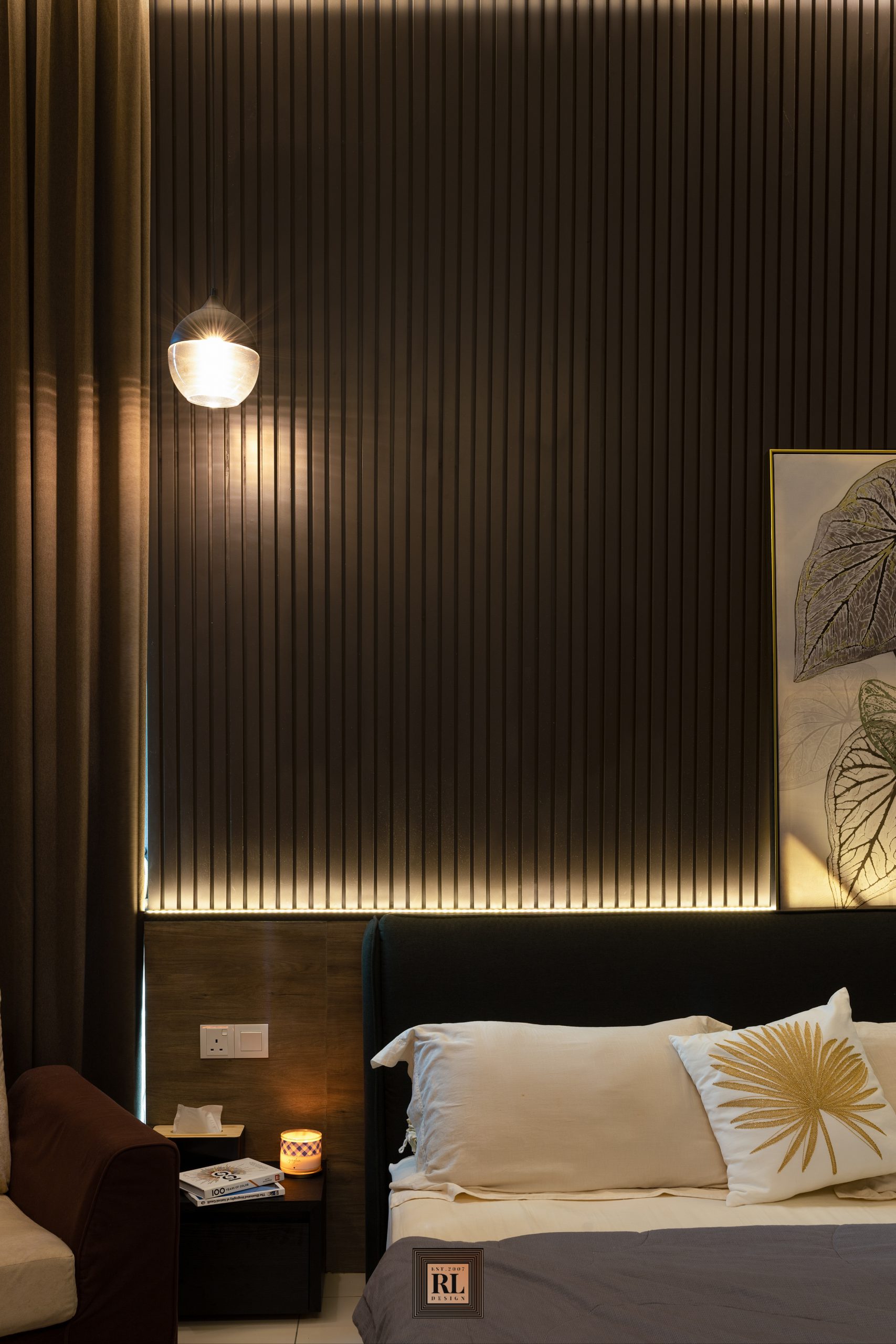 During the day, a dark shade can provide an enveloping, cocooning feel that allows a place for relaxation and escape. By night the tones can create a sense of intimacy inside this master bedroom.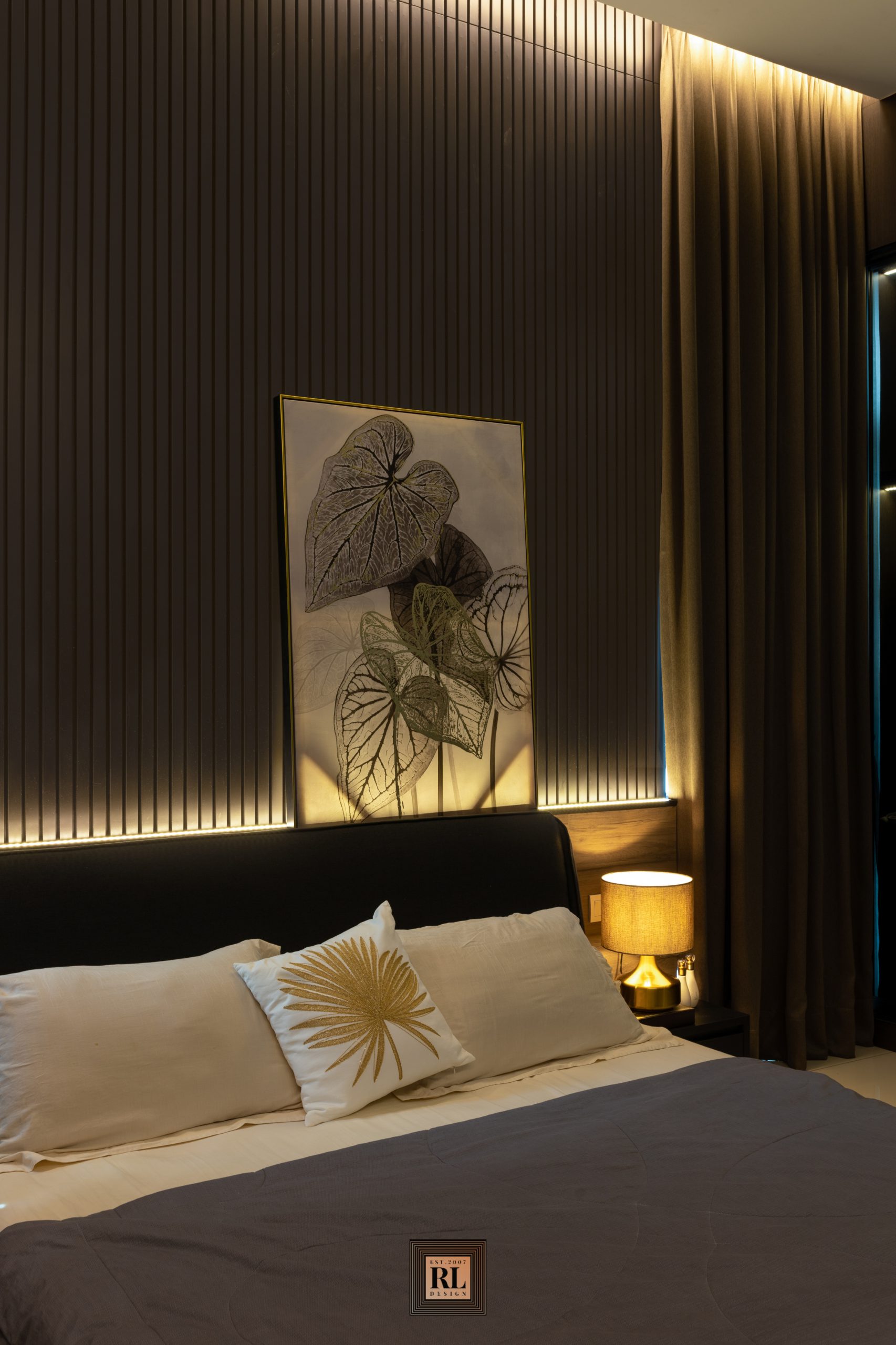 One of the most overlooked ways to bring shades to dark interior is by changing up your lighting sources with modern ideas. Lighting can completely transform a space, adding luxury, mid-light ambiances, or a luxurious uniqueness to a space instantly.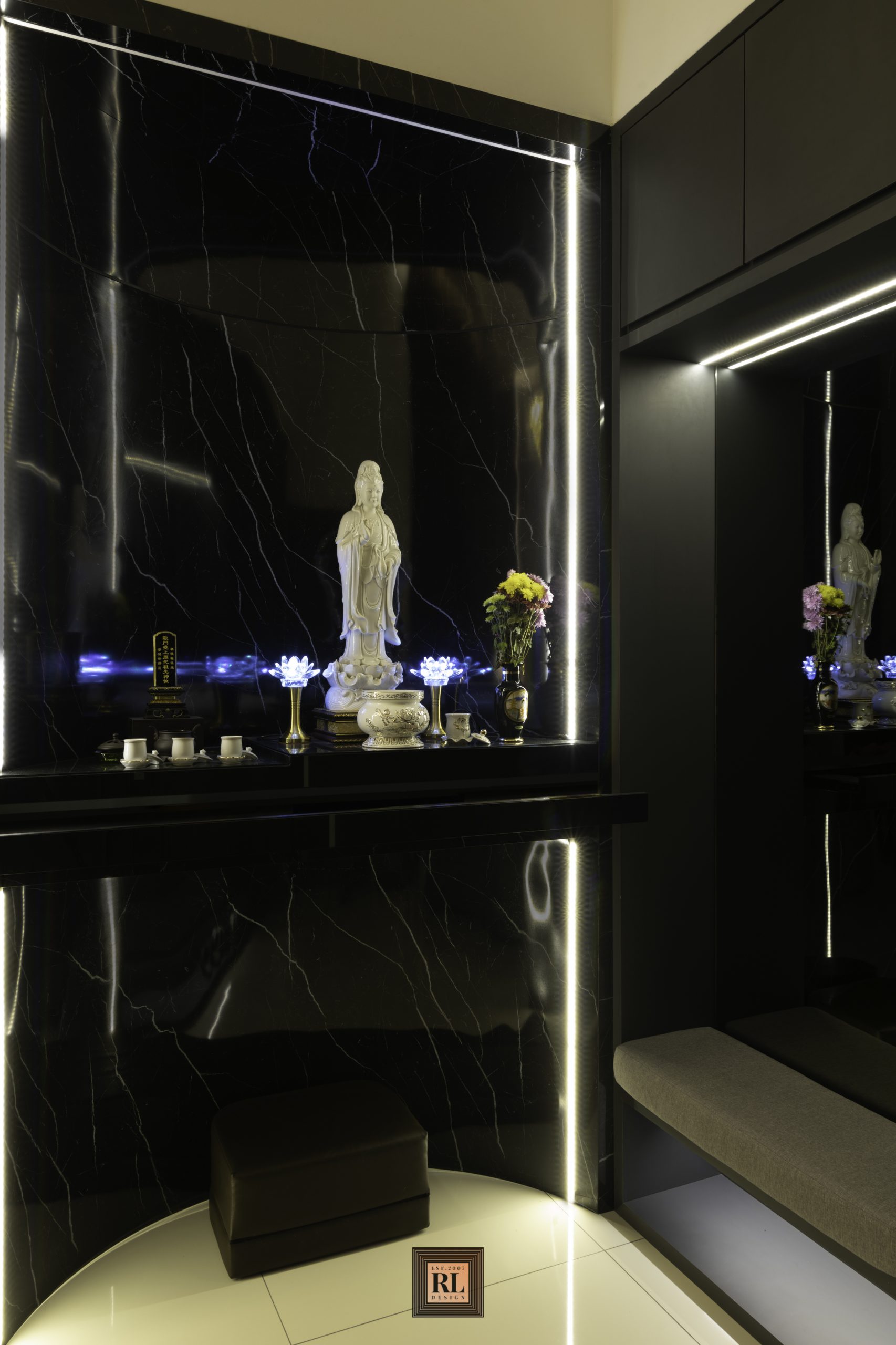 Consulted by their long time Feng Shui master where black theme was accepted where the arrangement of the altar according to advise and each section dimension was built referring to Feng Shui measurement tape.