If you're looking for a sweet ambience for your new apartment, pastel color blend in Scandinavian concept would be the best formula. Our designer Elaine Woo designed this interior that indulged client with a chic and serene atmosphere result.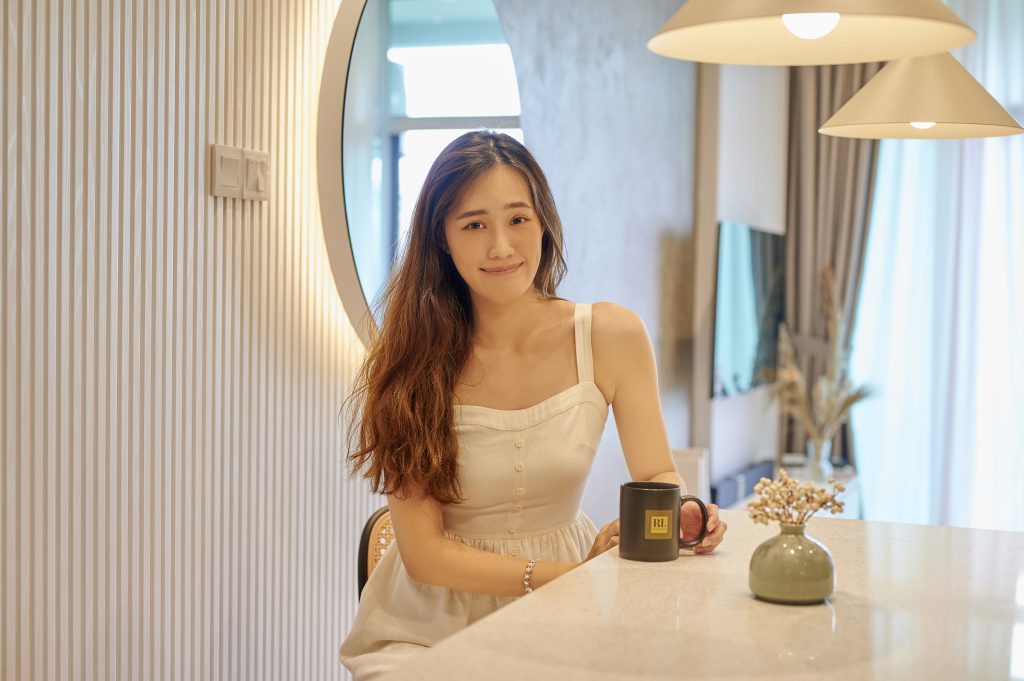 On the soft color foundation of Scandinavian design style, pastel decoration details become more prominent than ever. Elaine has been very successful when blowing a romantic and sweet beauty into this small home space through the combination of different colors.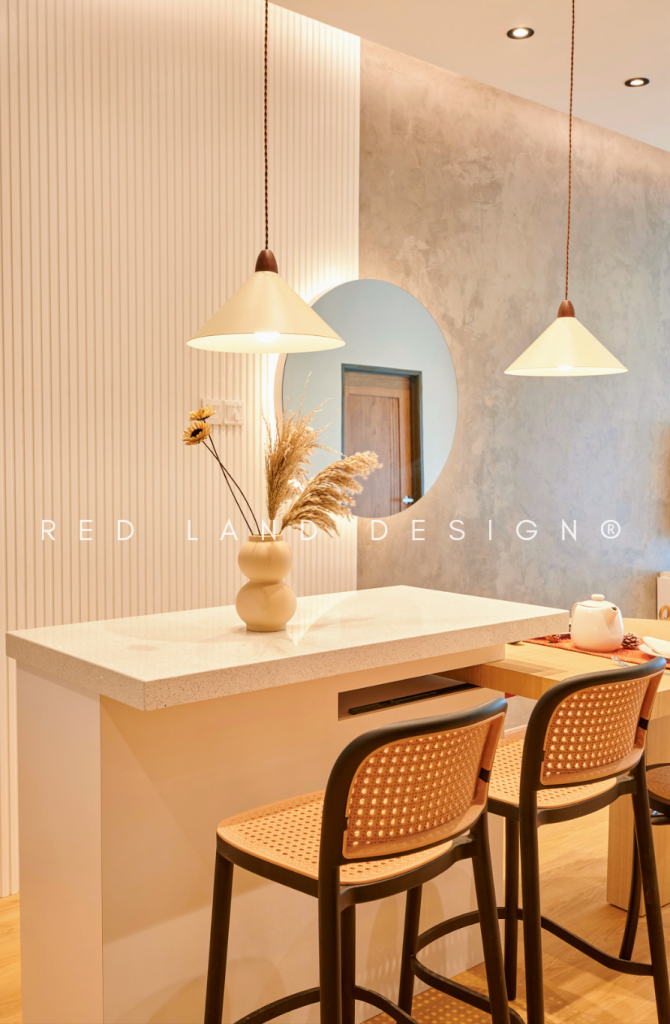 The round mirror other than expanding the visual space, it also function as part of center art piece of the long feature wall which made of real wood strip with paint coated and texture plaster from Vasari.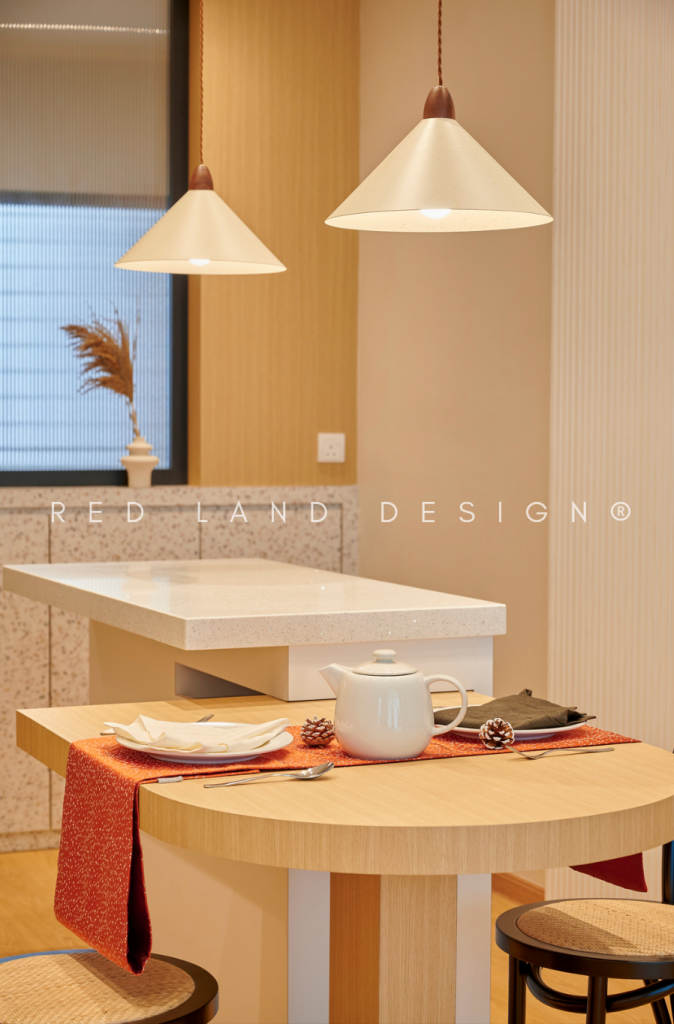 Each space in the apartment is meticulously and remarkably designed. At the dining entrance, a breakfast counter can be enlarge by fold out a hidden table top slab out to accommodate more longer space.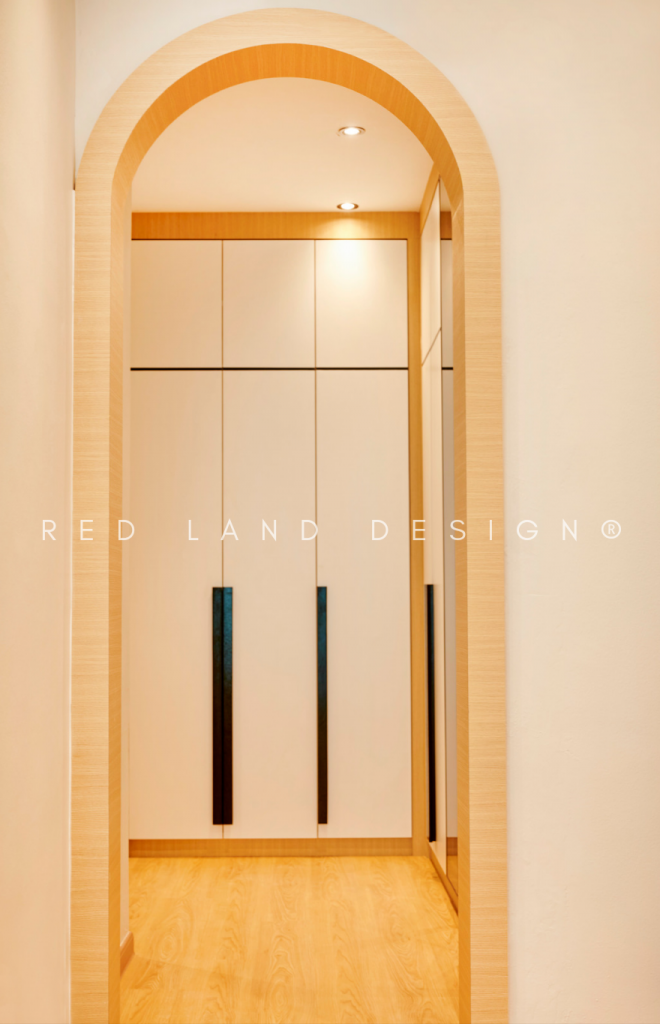 Walk in closet entrance arch made in stylized shape to enhance the mellow and attractive poetry.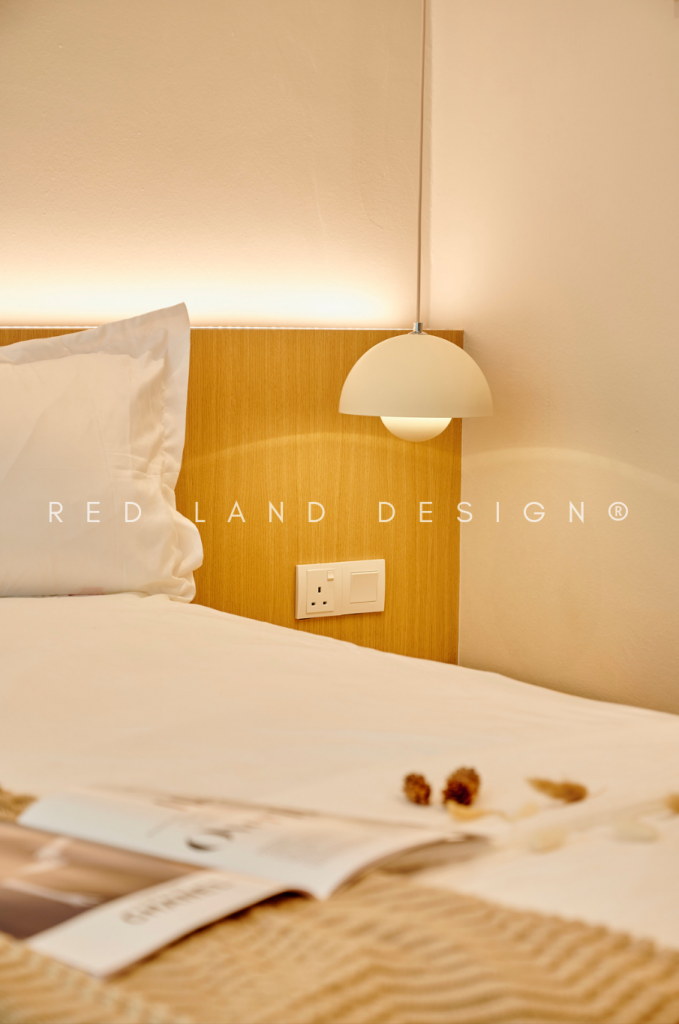 Scandinavian theme continues on the one and only bedroom of this unit, to bring the harmonious ambience to the interior.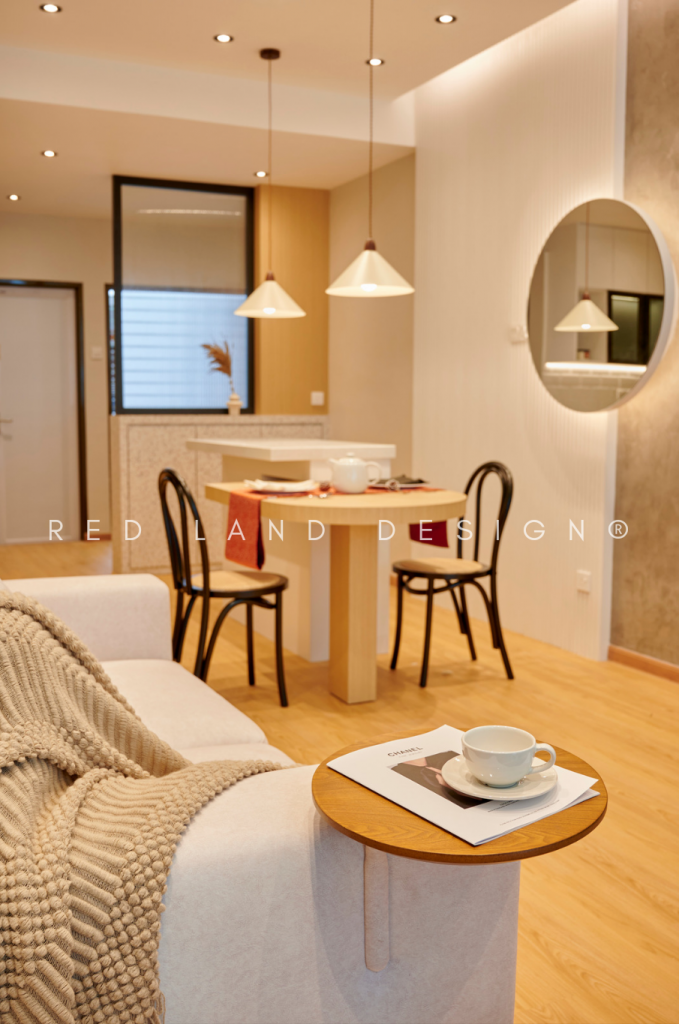 Light colors bring a sense of lightness are always the preferred colors to use such as white, light grey and light wood.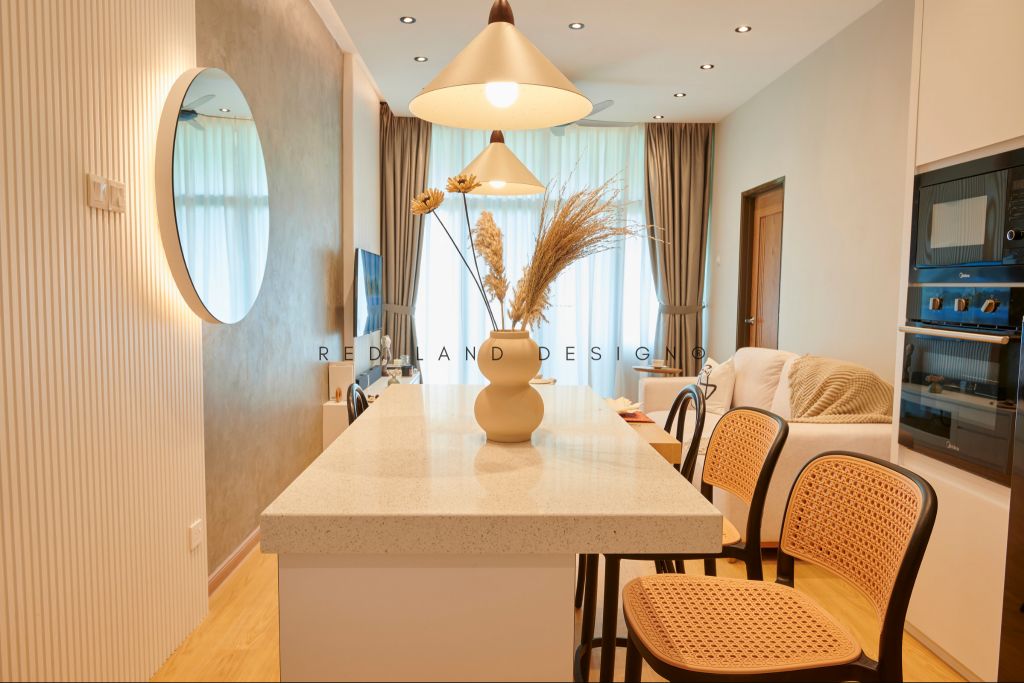 This Nordic apartment in Cameron Highlands is decorated warmly and romantically according to the owner's preferences.