As we enter the final month of 2022, this year will be remembered as one of the most satisfied years for bespoke interior projects by Red Land Group.
This luxury house owned by none other than our long time client, Dato' Manjit Singh Gill and his brothers. We bring up the super-luxury through personally tailored design for them and finely crafted interior.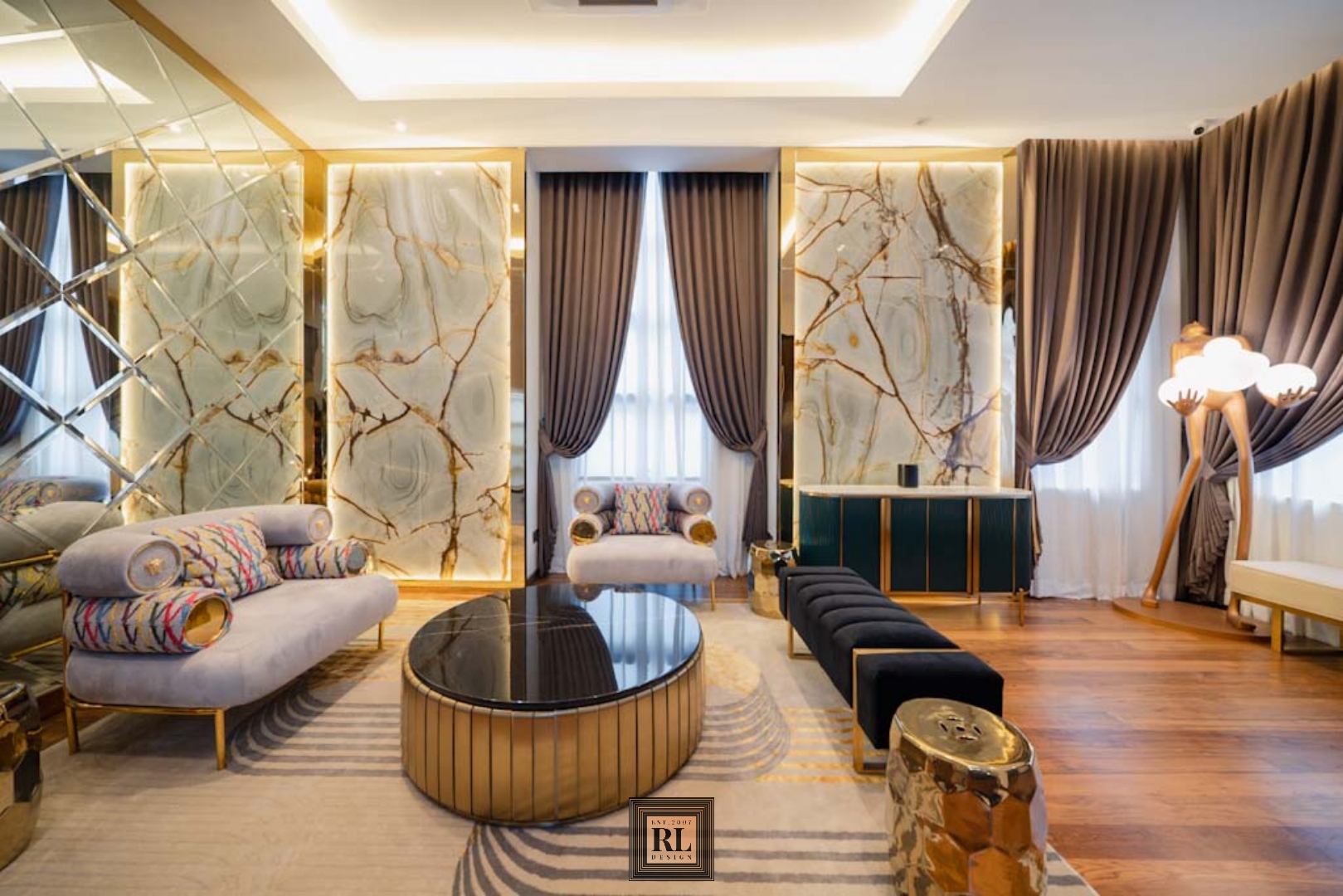 The property's main entrance features gold elements with carefully selected furniture and art, the real marble sourced from Italy, all placed on solid wood flooring to create a grand wow result.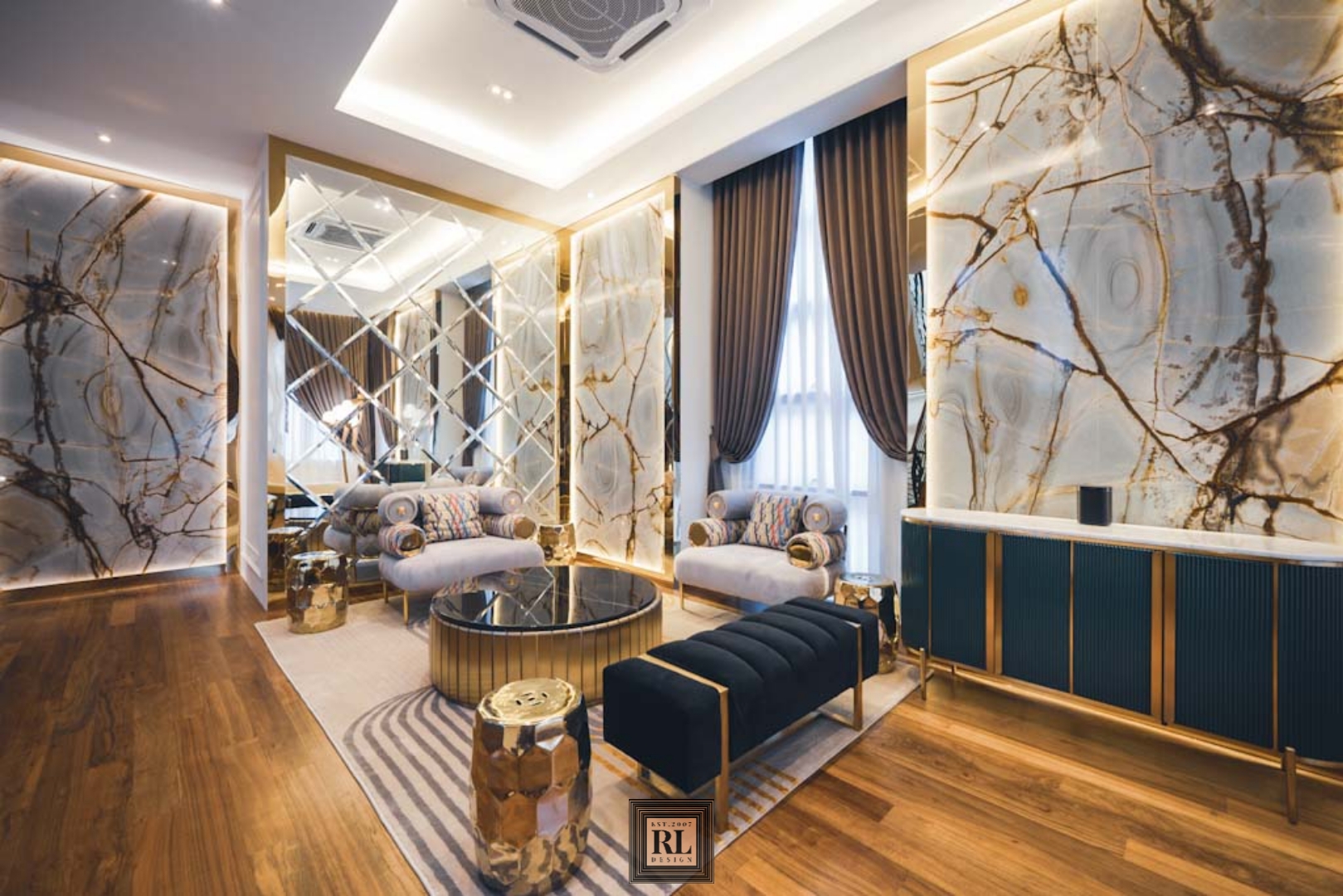 Working hand in hand, we had countless meetings with Dato Manjit and suppliers from local and oversea on all the finishes to suits client signature style of opulent comfort, theatrical elegance, and a timeless color palette.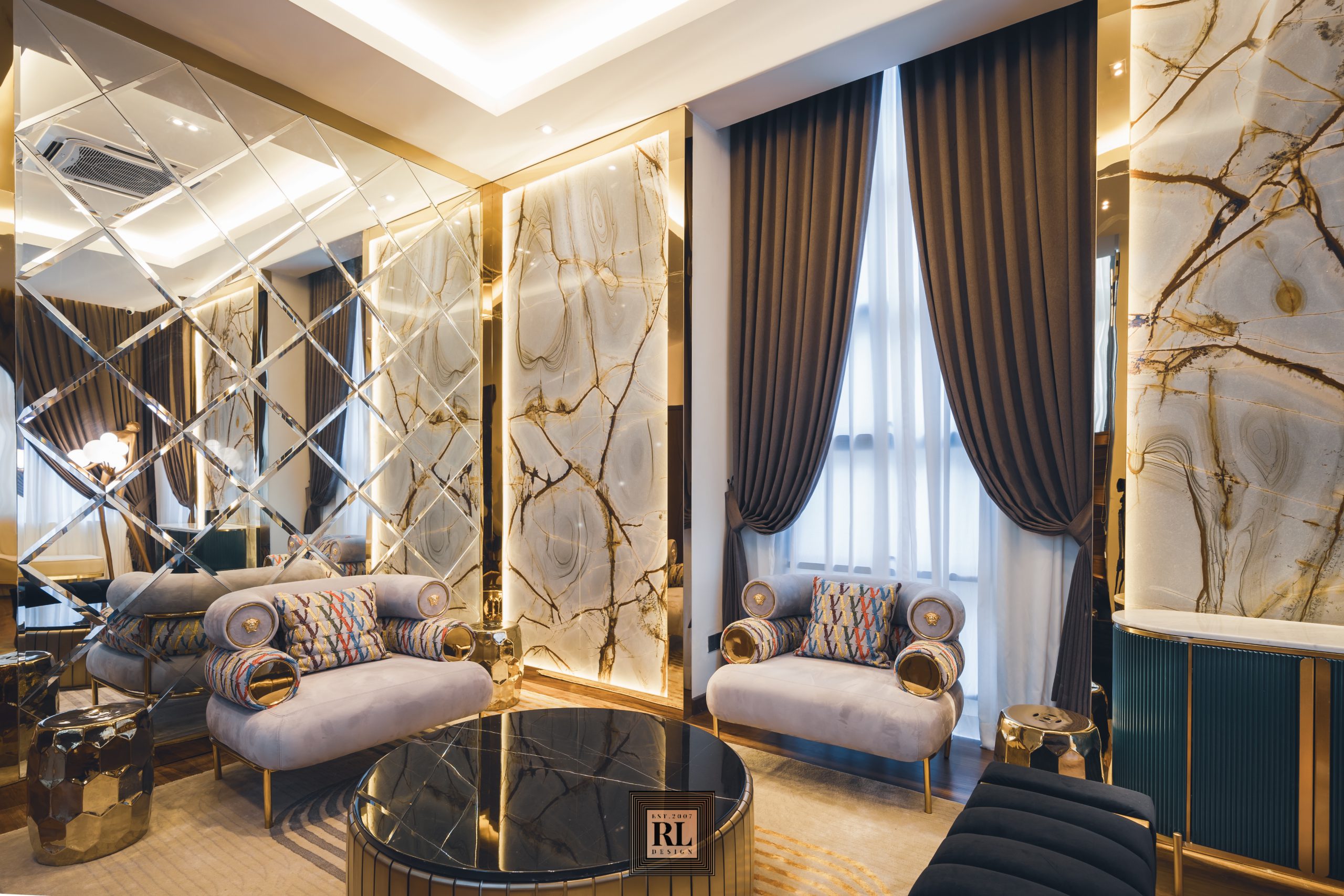 To make a home interior meaningful (in terms of personalization that reflects the individual character) and as magnificent as possible, the materials used has to be bona fide. As current trend towards on laminate marble texture, here we select green jade marble from Antico as feature panels, surrounded with gold coated steel frame and diamond shape clear mirror.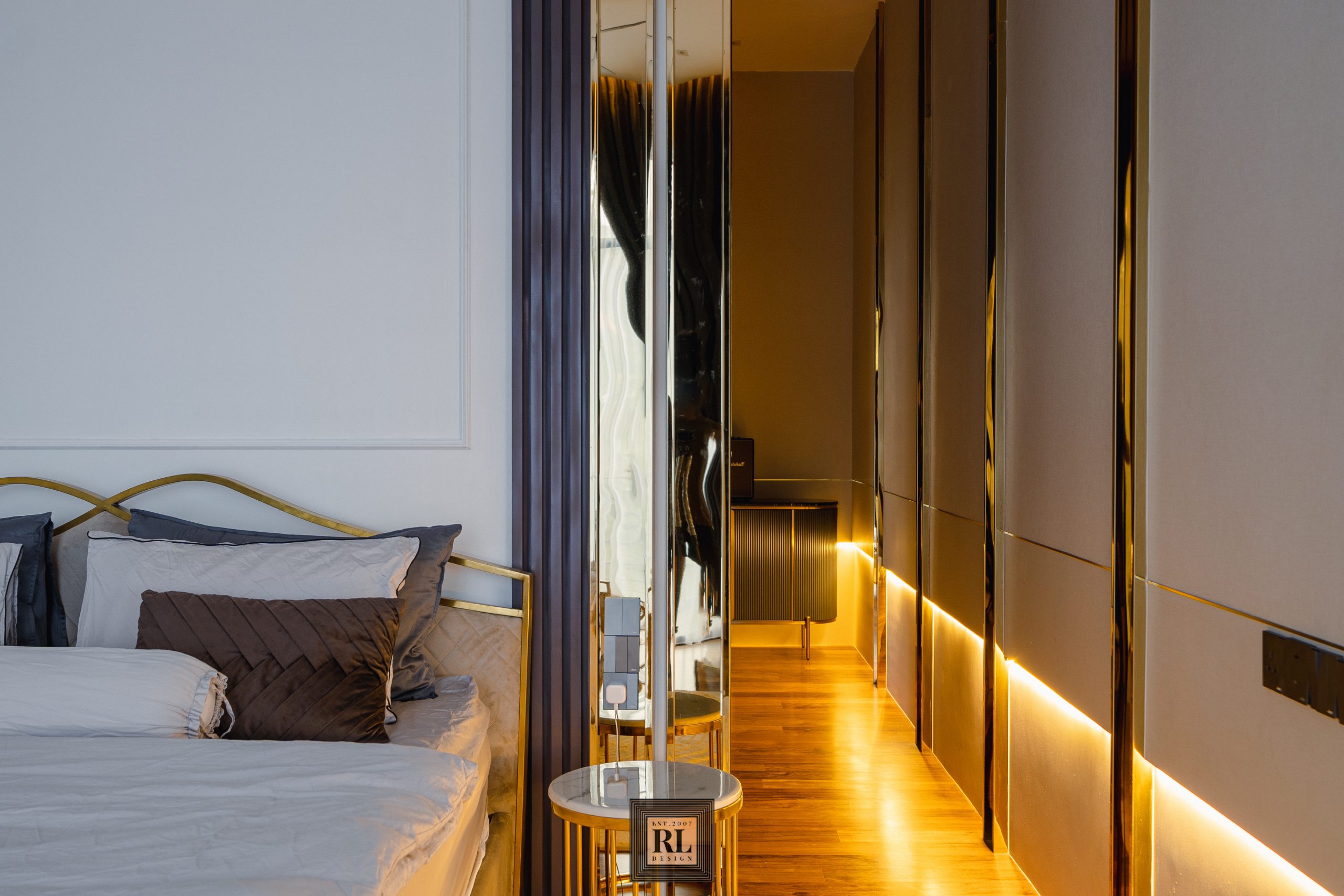 On one of the bedrooms, we built a bed panel separates sleep area with walk in closet through a superfluity walkway.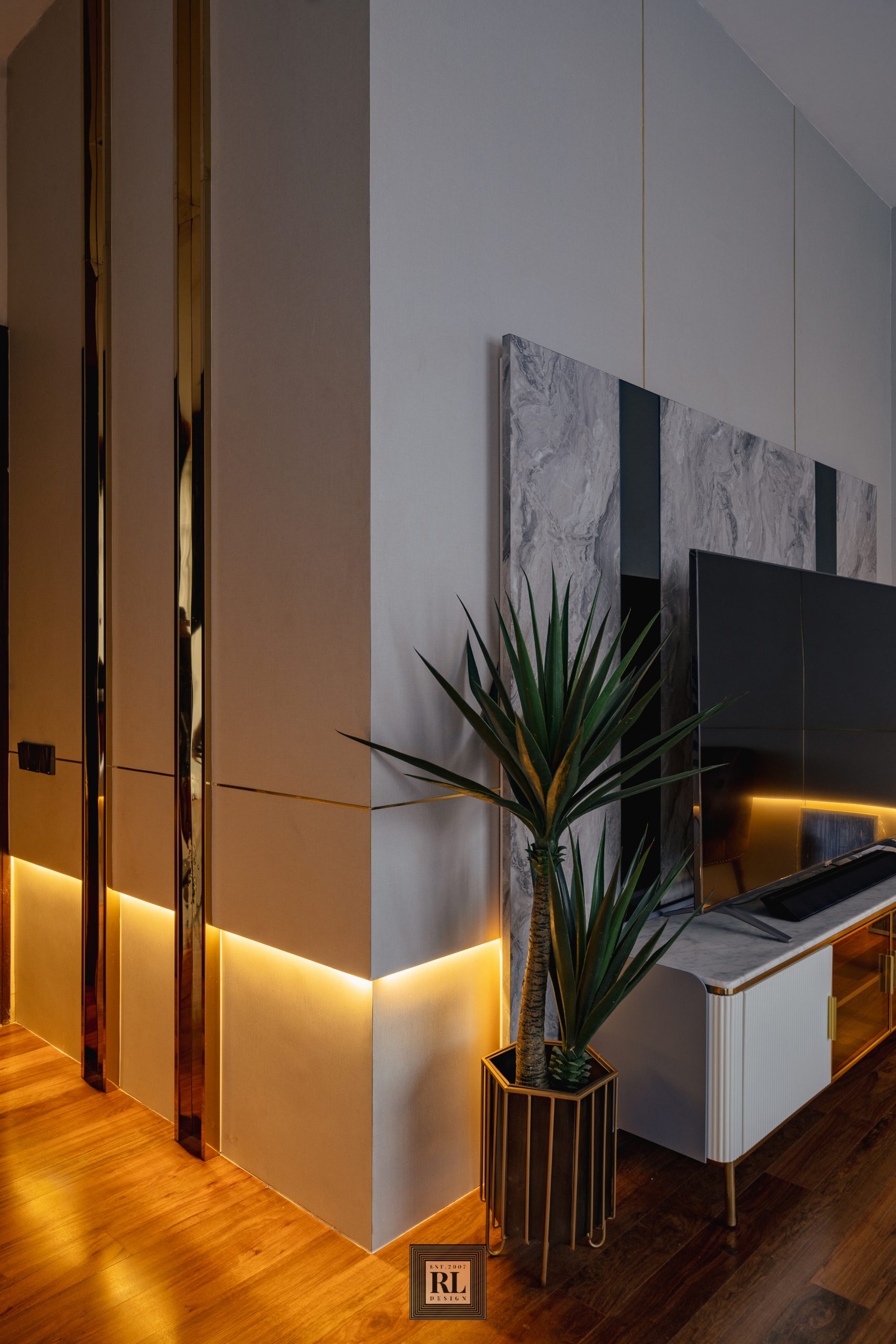 Handcrafted wall panel with stainless steel PVD titanium was installed for achieving objective of ostentatious showcase of wealth.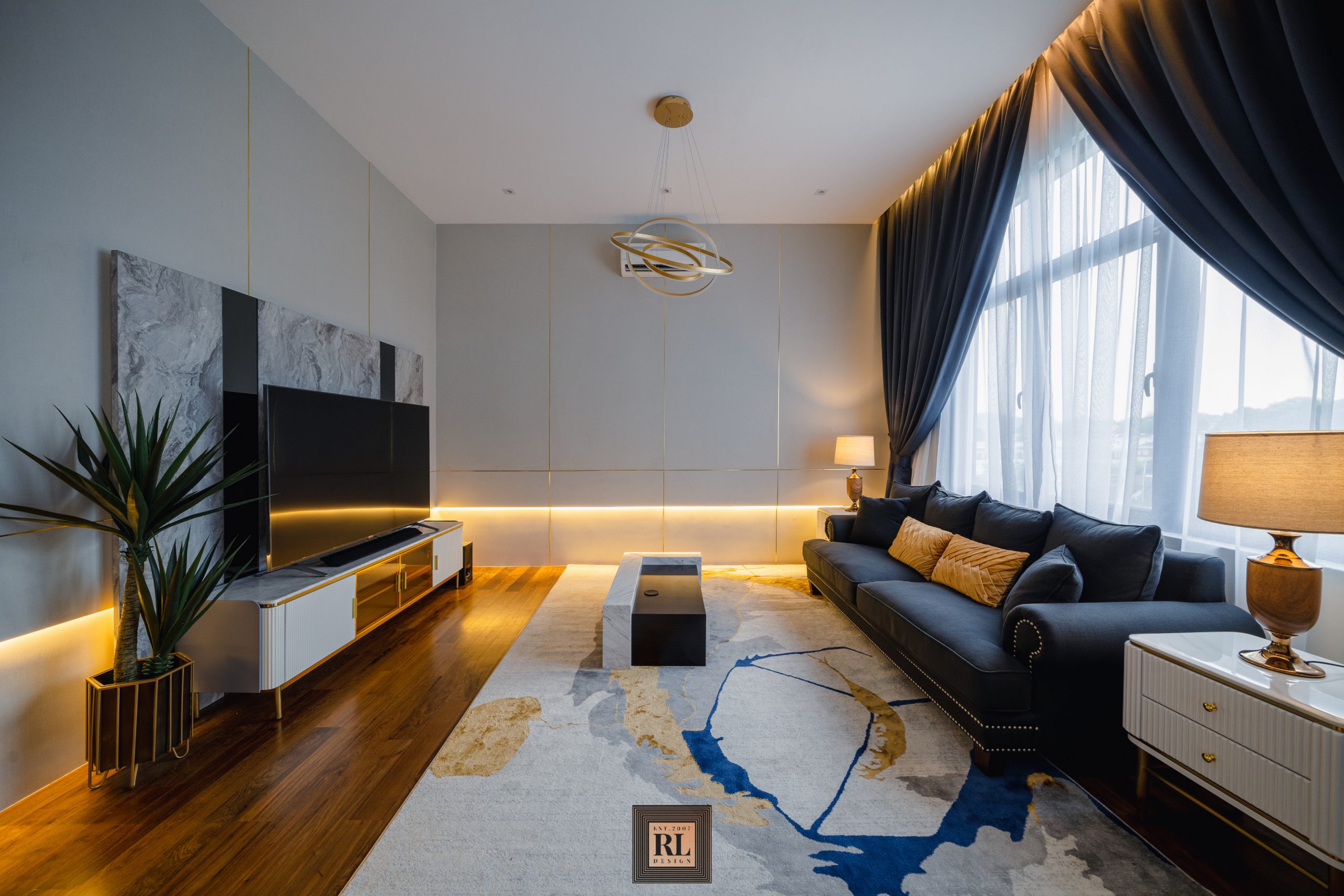 We enjoy infusing this home interior with golden color throughout a modern luxury classic with little of California mansion influence.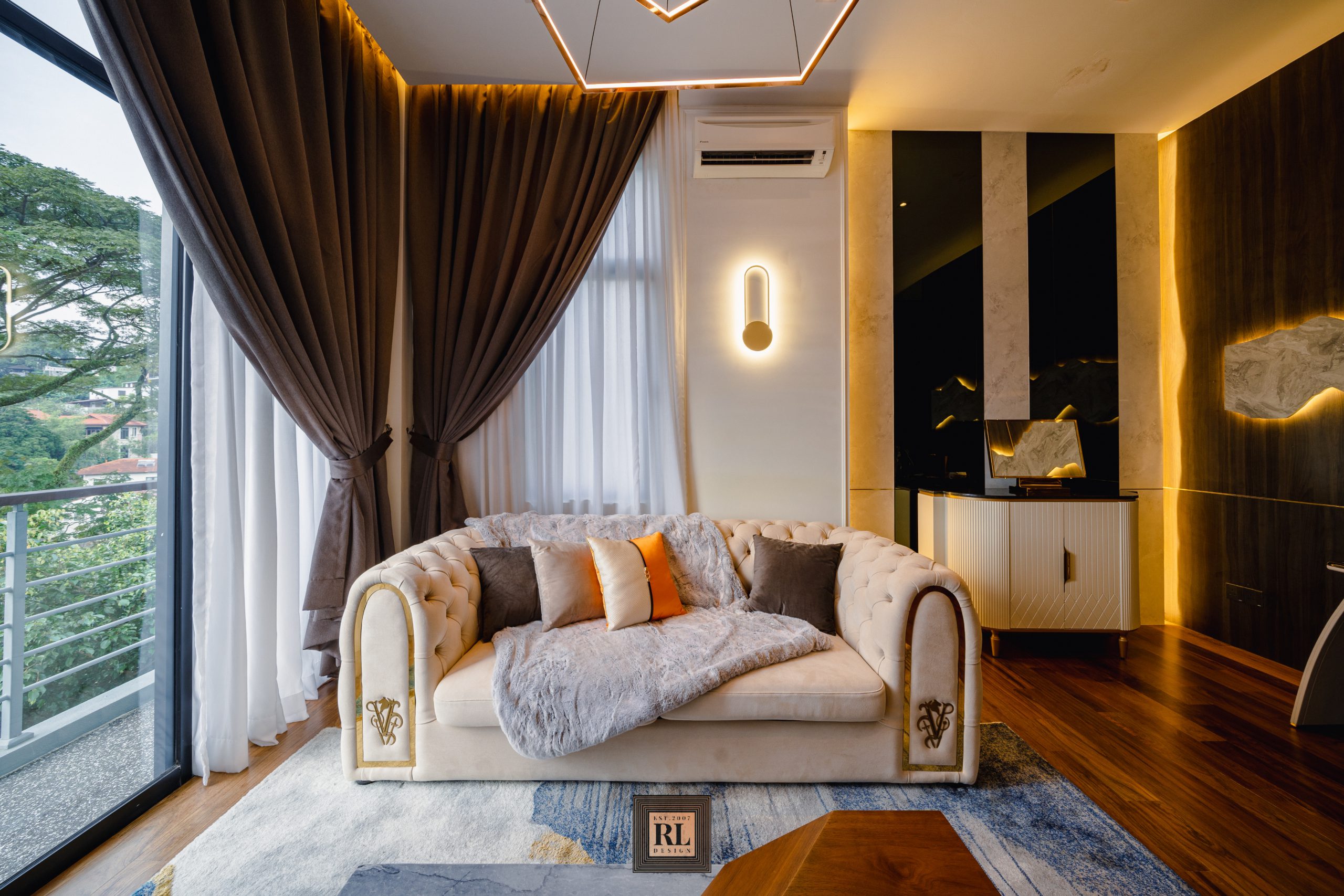 As the second eldest son of Tan Sri Darshan Singh Gill, it's as close to fairy-tale pedigree as one gets in the modern world, Dato Manjit living in a lavishly lifestyle whereby our design has to be a super luxury one. Elements like art commission and high end lambswool sofa were carefully planned, made and purchased.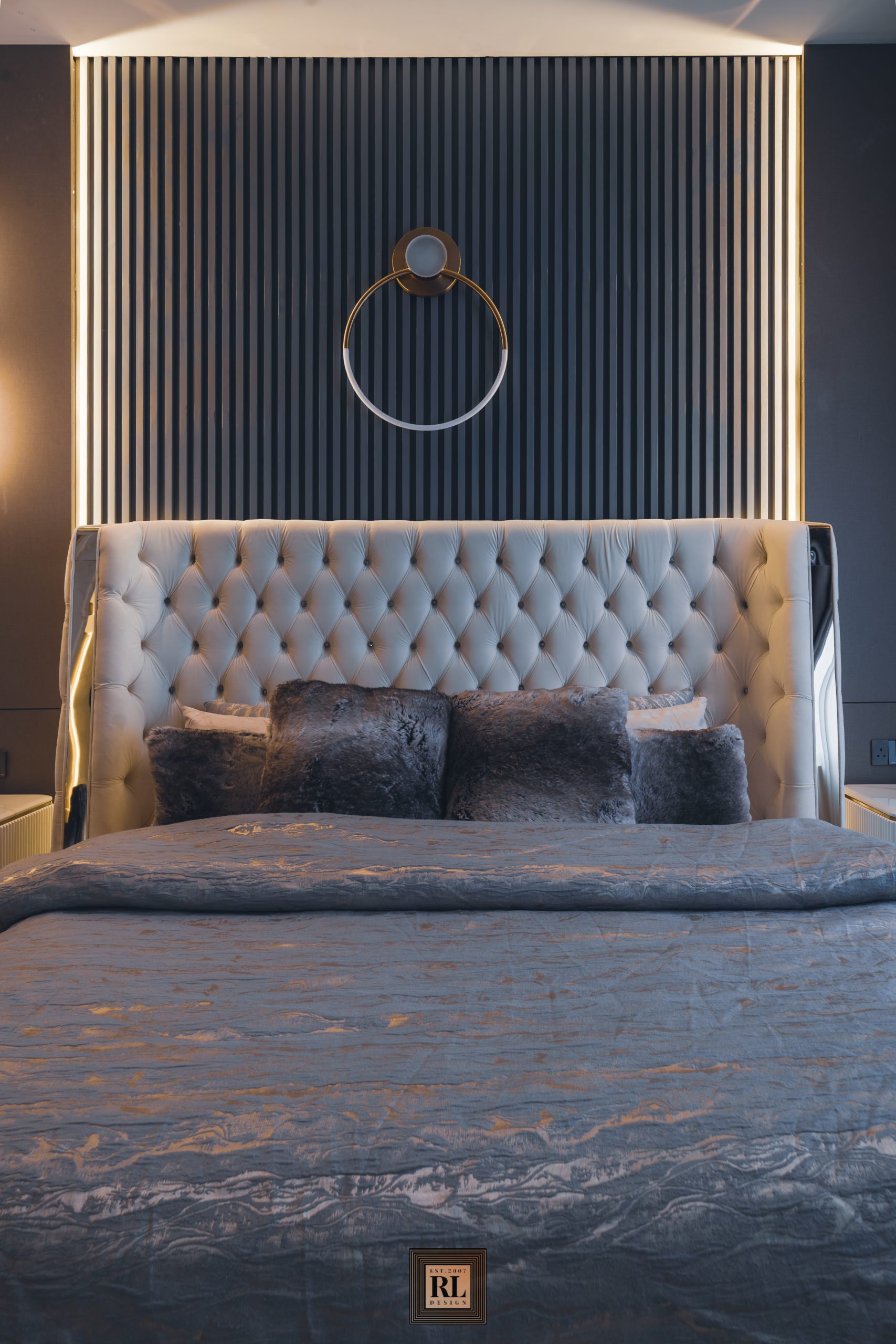 A bespoke wooden lining headboard with bedframe fabric by matches the surrounding of master bedroom, with wall light that works like an artwork.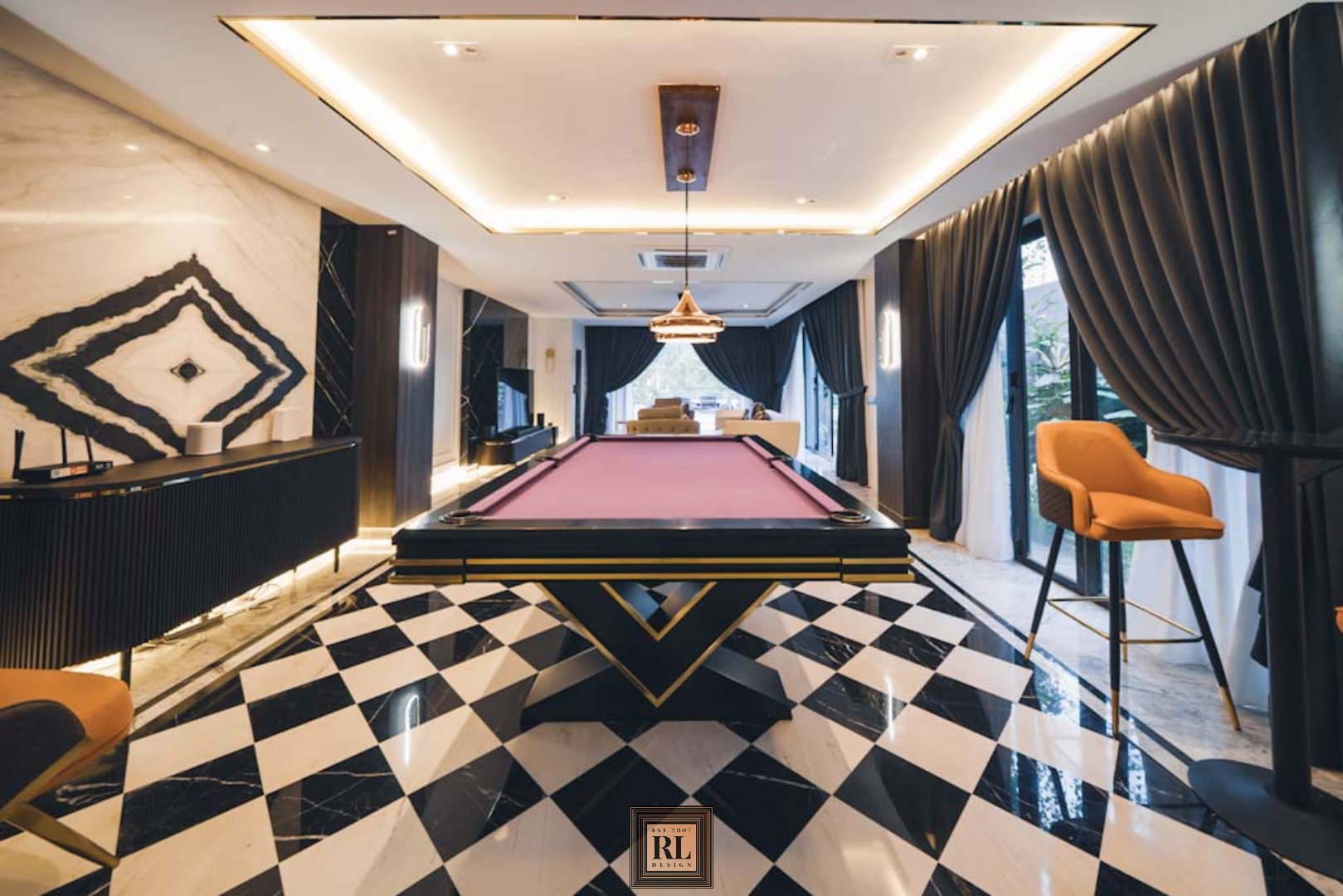 "We wanted the basement to be an entertaining space," says the brother, Dato Sukhjit. "That is nonnegotiable as this space was built straight towards to the infinity pool. We had never really had such perfect place where we could do that. Now we have dinners or cocktail parties every other week."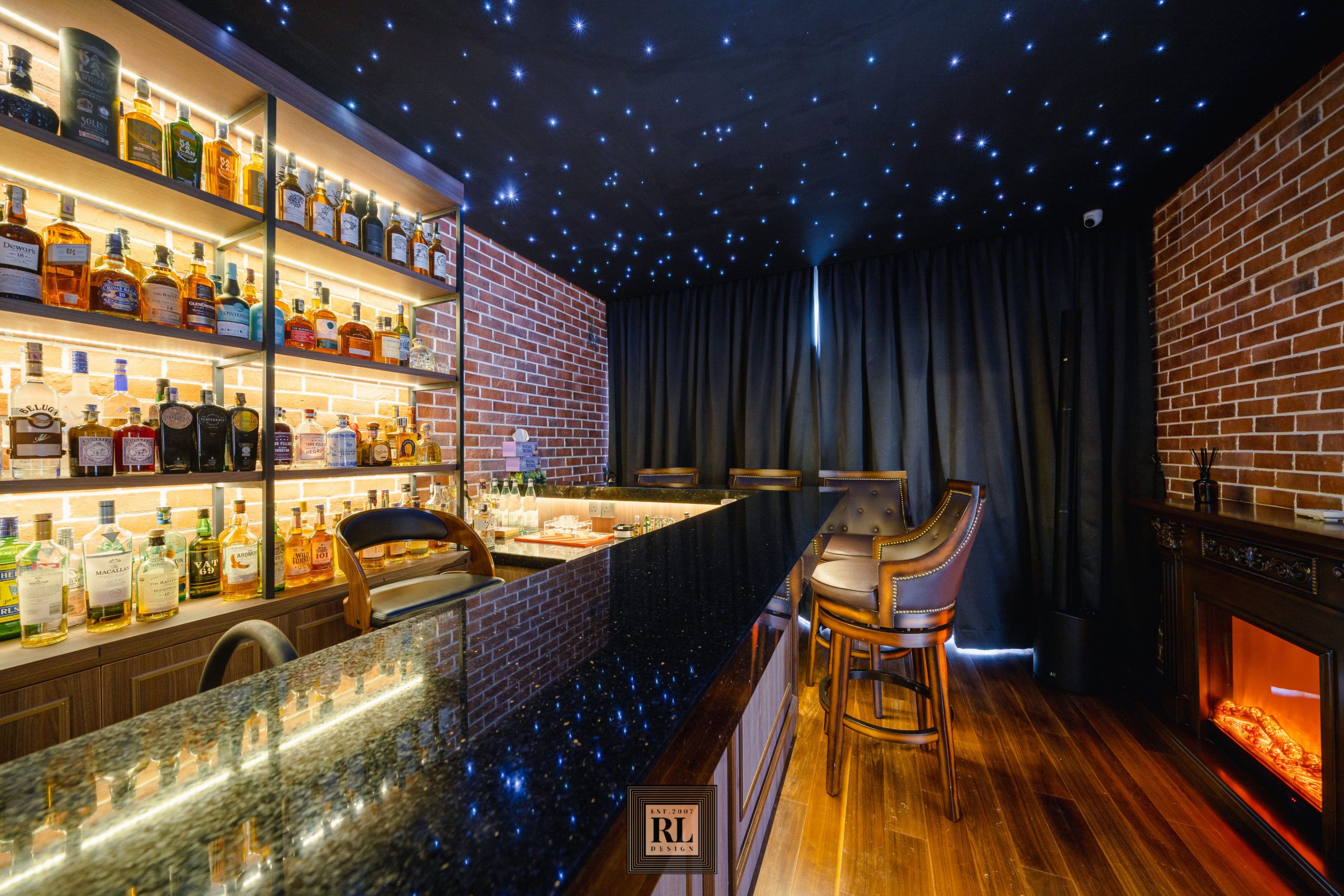 A hidden mini bar access from one of the basement wall panel will wow guests once they enter the space. Highlights from best liquors collection stands out under hidden LED strip light, a striking travertine mantel, fiber optic ceiling and classical wainscoting surrounding bar counter matched with classic macho bar stool all making the space a cool man cave.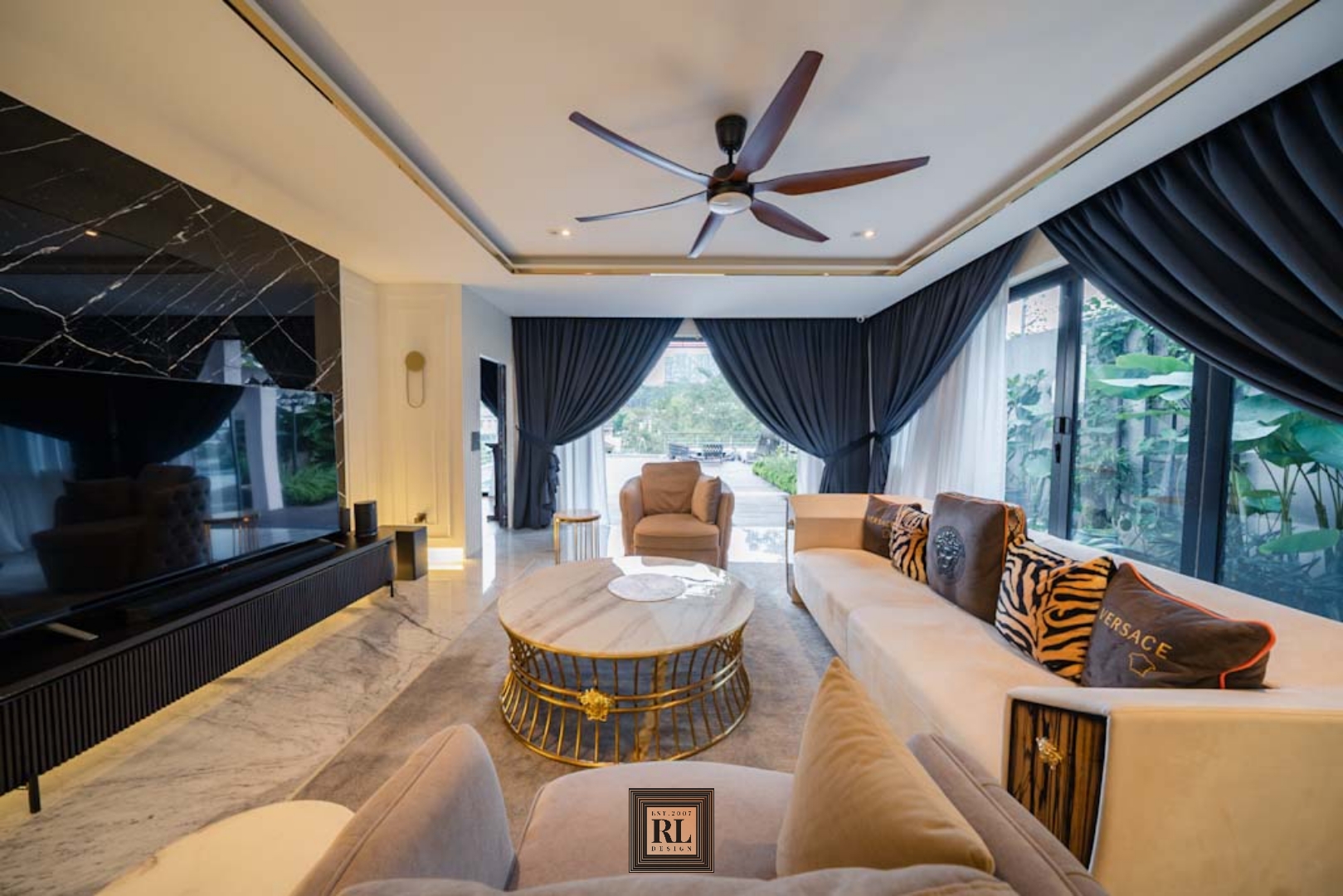 To help crafting an interior worthy of the view, Dato Manjit works with Chris Lau and his team whom worked previously on legal firm office and Ipoh bungalow design. As a long relationship, both having a mutual understanding on what the client needs.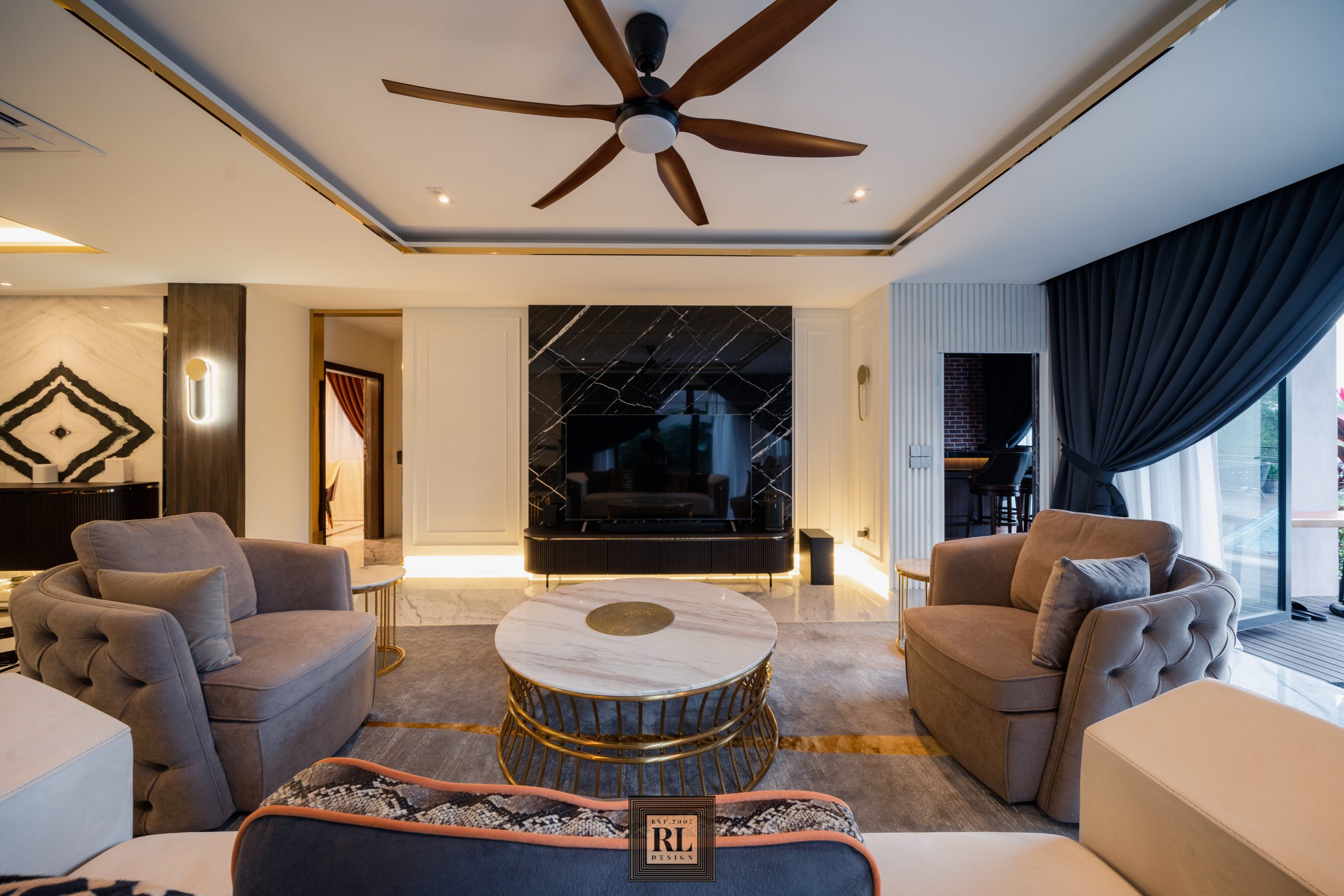 Many would thought one should engage a designer where the design direction same as your taste. Here in Red Land Design, our philosophy in customization and tailored made is 'it's your living space, your home, and you need to have an energy in there that feels right to you'. Therefore we need to be flexi, taking creativity as sky is the limit when inserting different concept on different project, taking our client personality as one of the essential key requirements.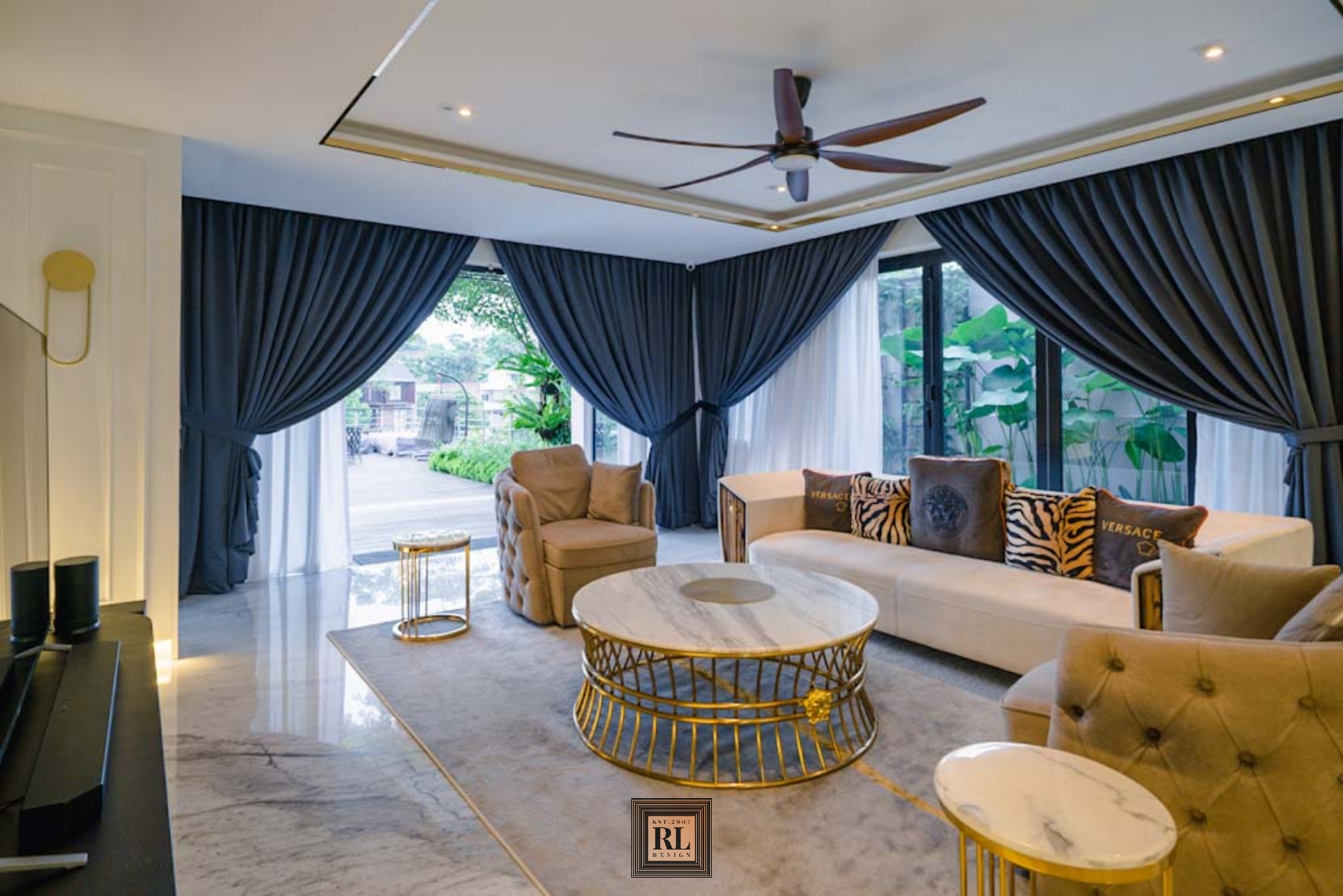 As long term client, Dato Manjit sees us as a little more daring than some of our peers and respond positively to our passion and enthusiasm on creating a luxury home that able to reflects his personality.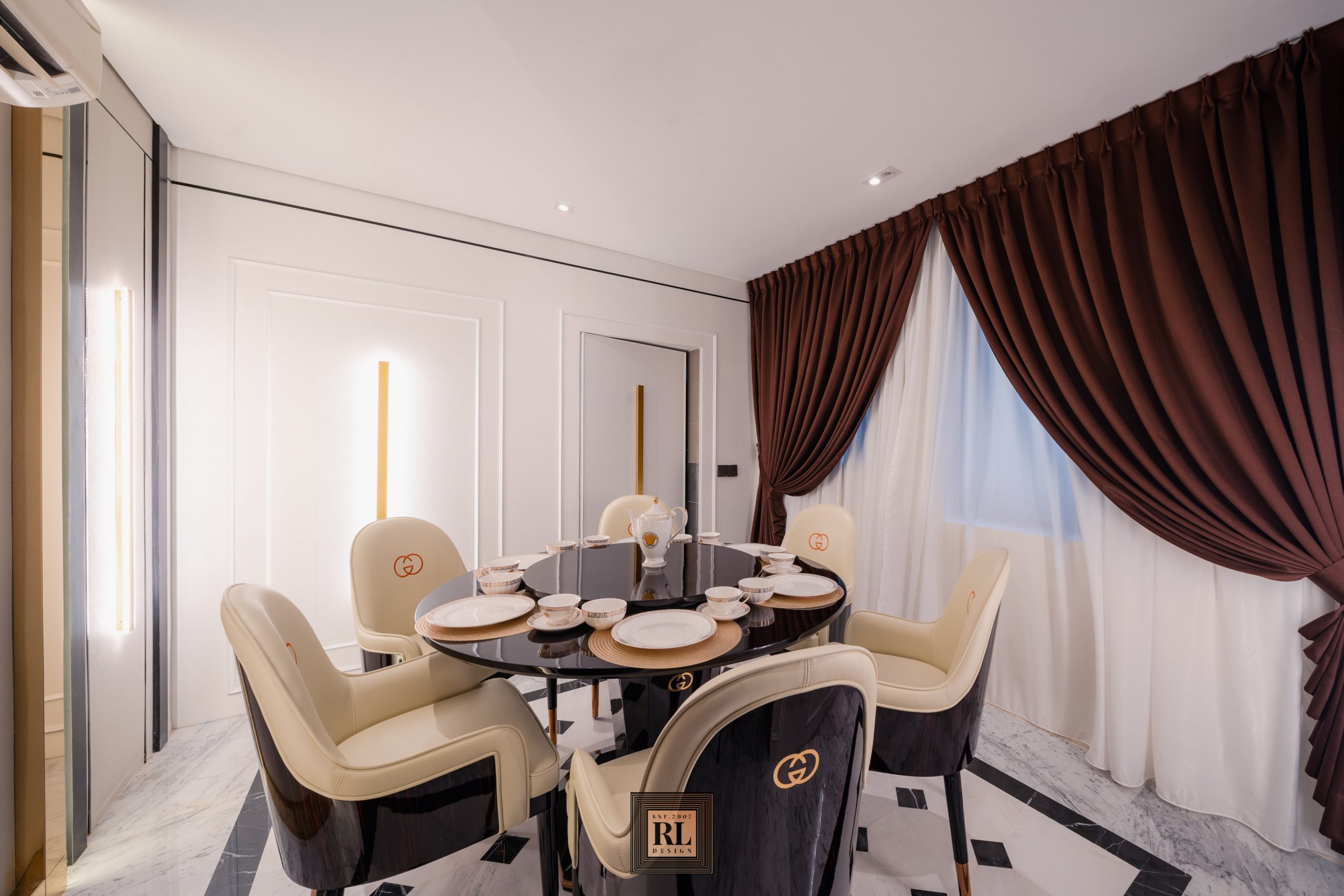 High end interior continues inside this small dining room, fashionably designed in bright Chanel theme.