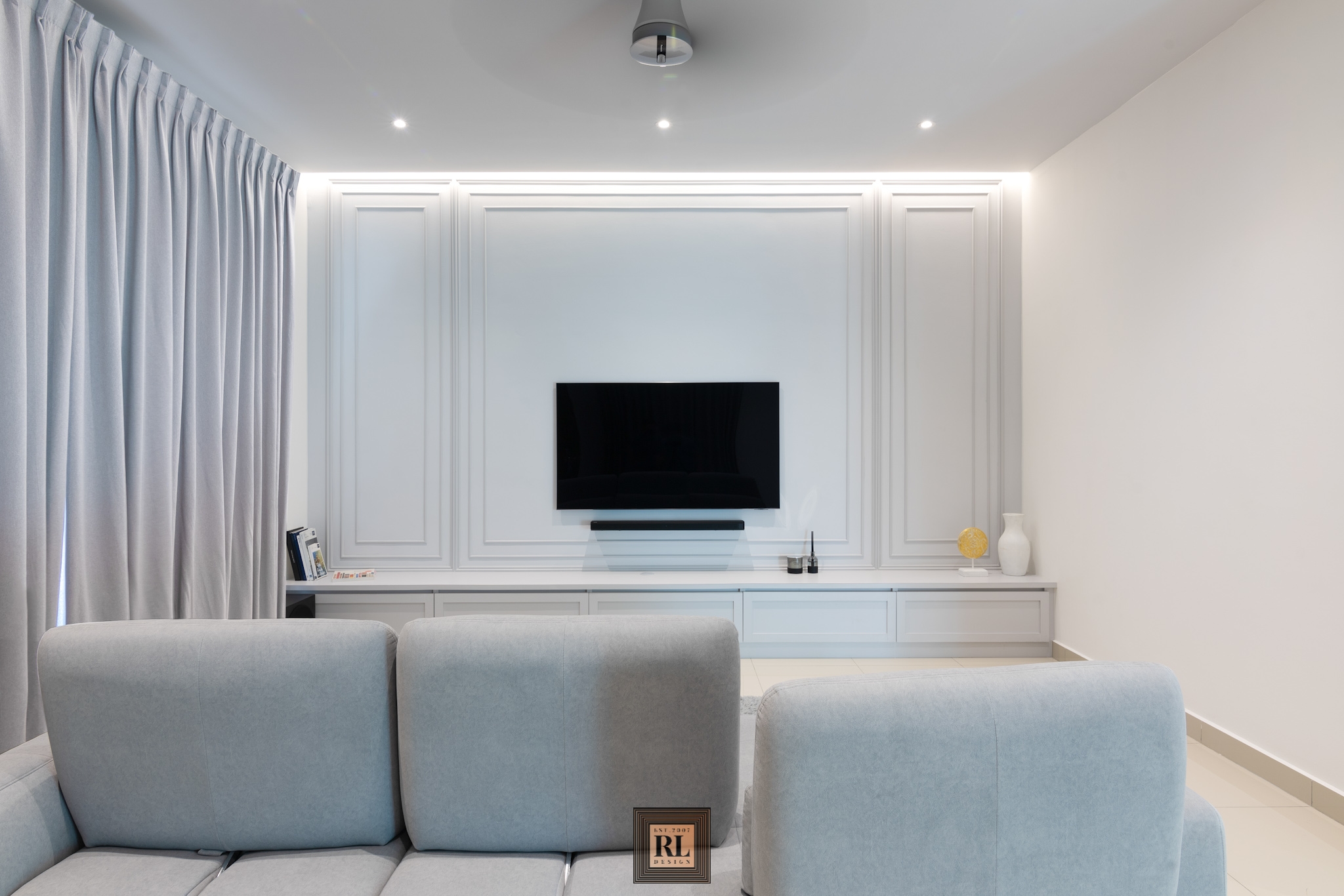 How we imposing aesthetic clean clear interior design? This latest project in Meru Mutiara designed by Jewenny capable in achieving that kind of purity.
Each detail matter, elements from wainscoting color selection similar with wall paint choice, chosen sofa fabric, curtains, rug and to 4000K lighting all were being carefully planned to achieve such design ambience.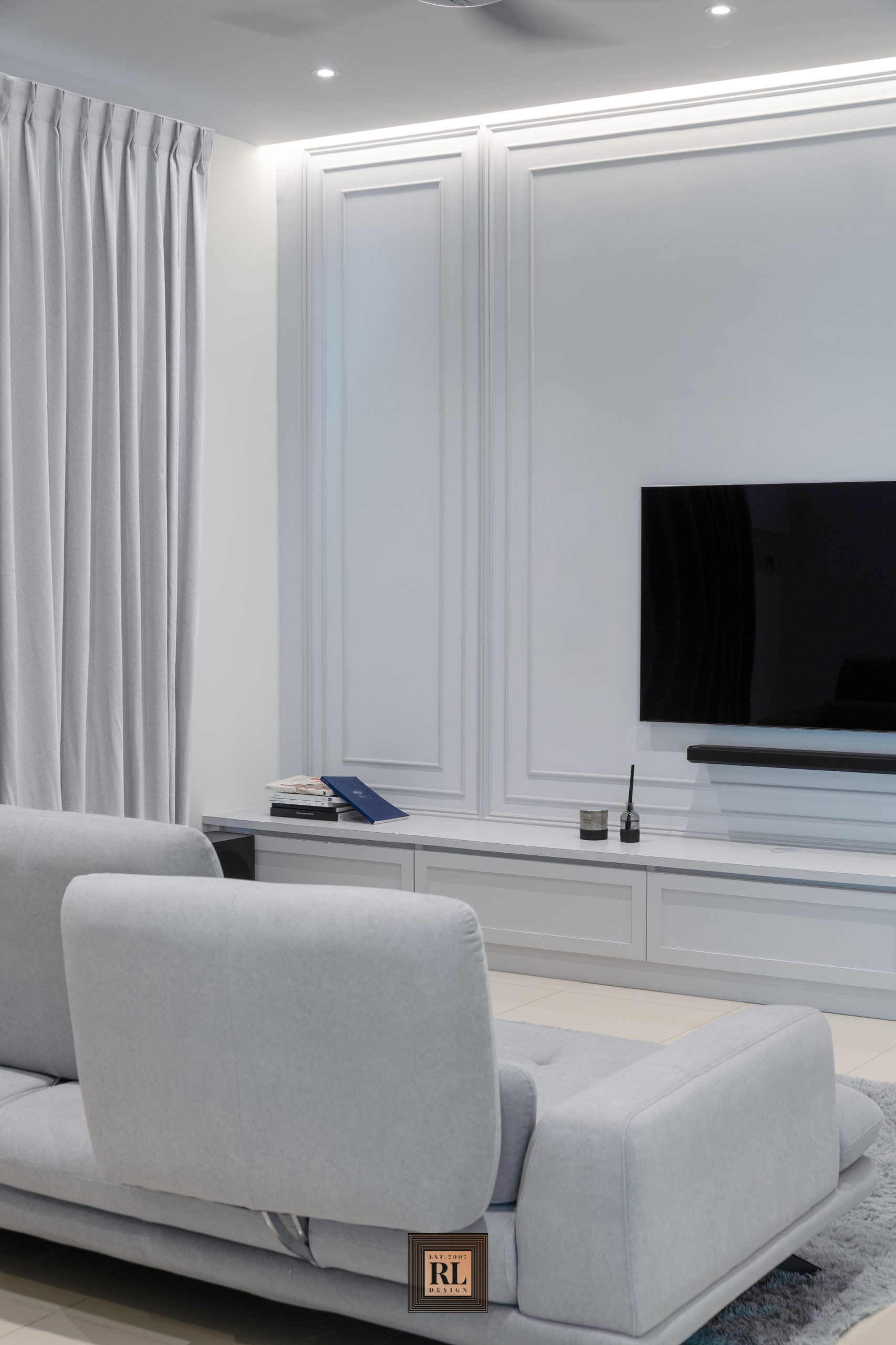 Our interior designer Jewenny was developed under our firm's protege program back in 2018 now capable in creating any residential customize work.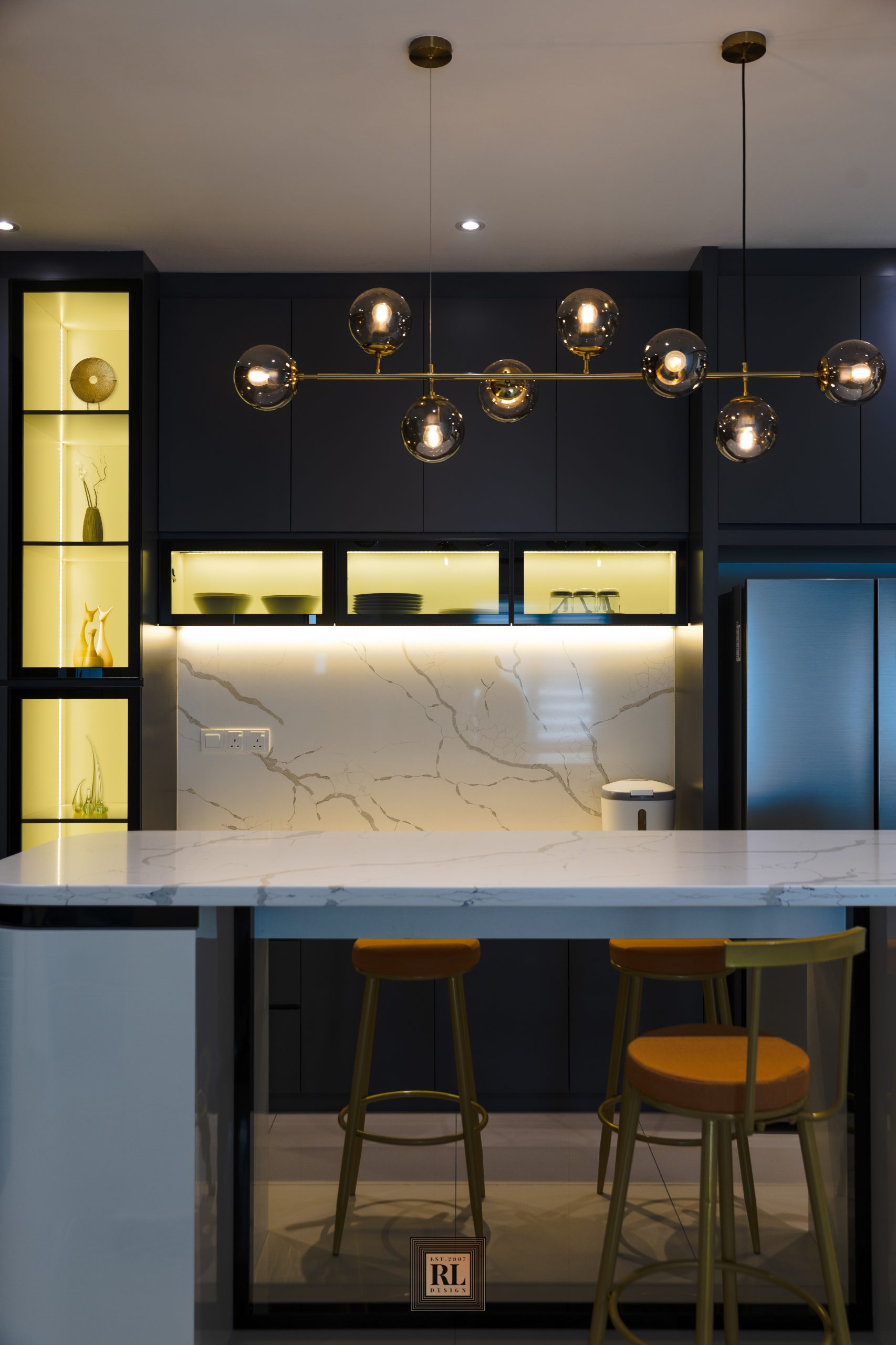 When it comes to crafting an elegant modern kitchen design, stepping outside of comfort zone, dark grey or black is a good option. For a dose of inspiration, this gorgeous kitchen built in black cabinets contrast with white breakfast counter to create sleek result, departed from the aesthetic theme walks from the living area.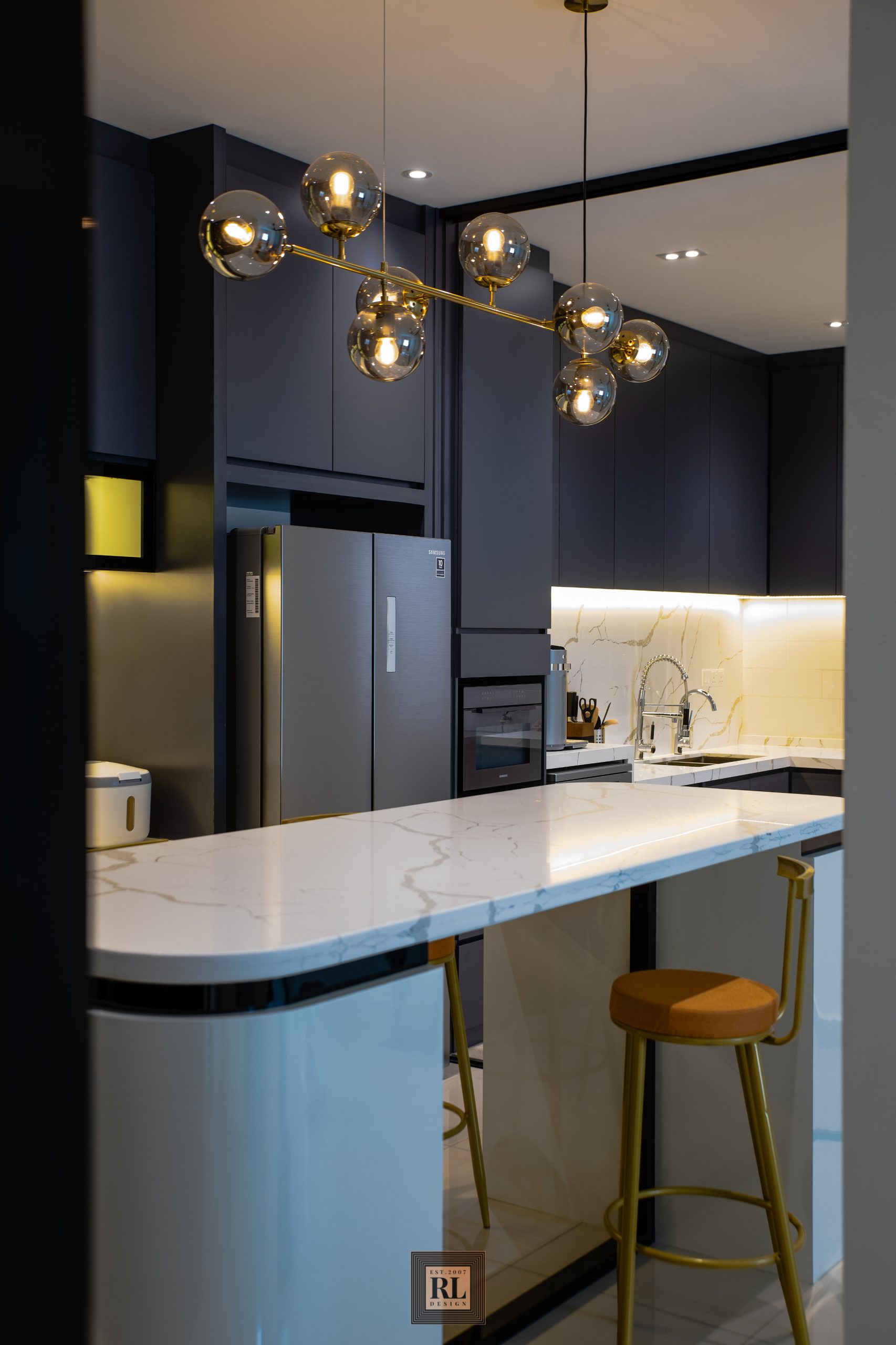 Curvy edge counter demonstrates sense of art like refinement for the sophisticated kitchen space.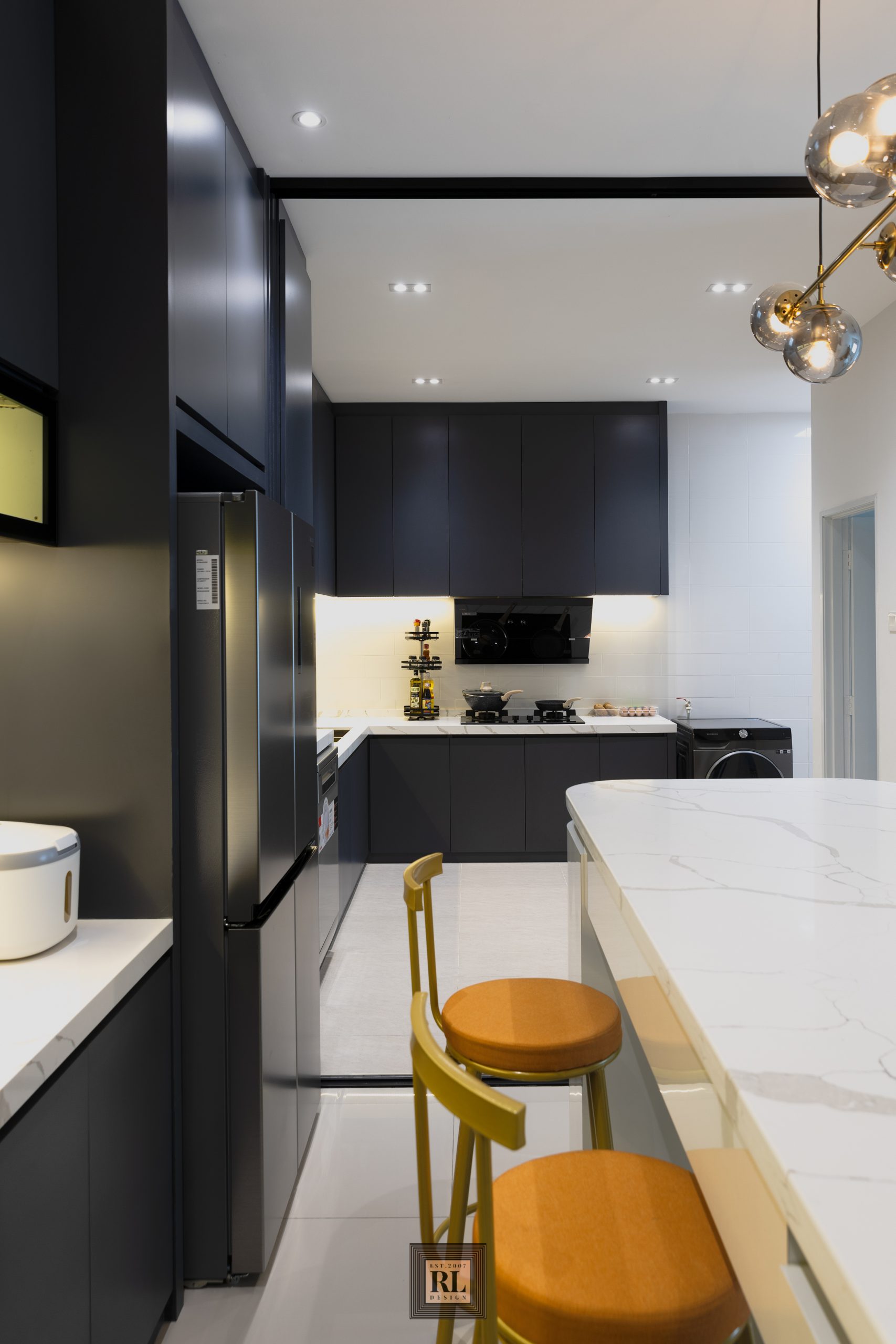 To fully utilize the built up space at rear section, a wet kitchen area was unified with same theme. It can separate between wet kitchen and dry kitchen, meanwhile could transform into one single space through a sliding glass door divider design.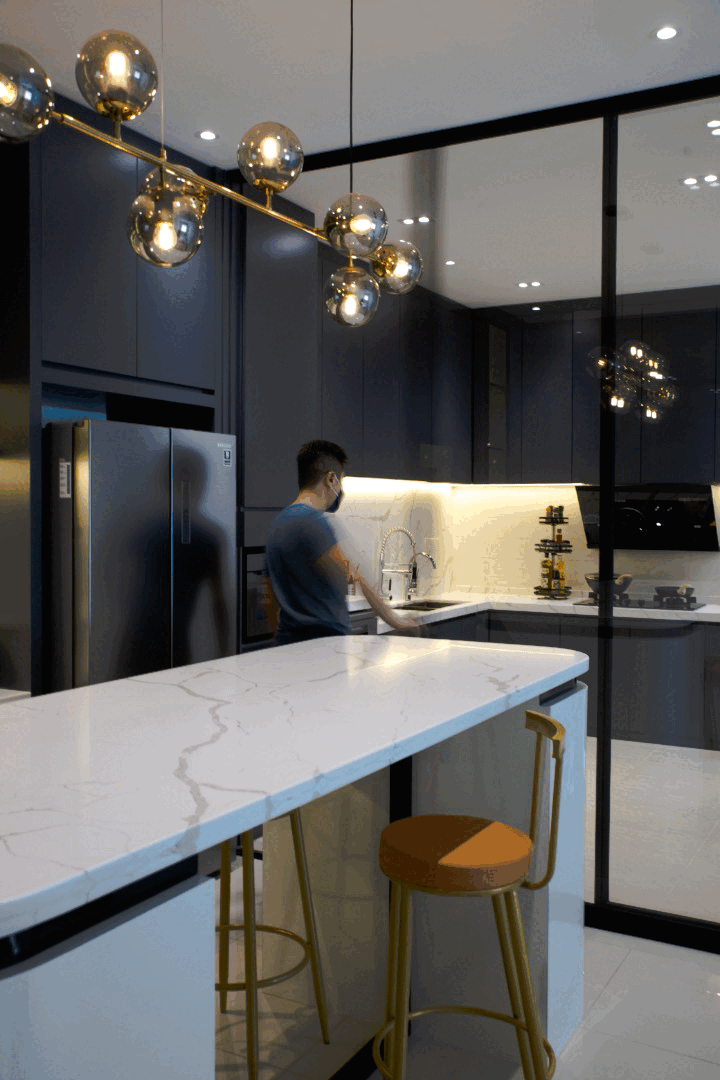 Separating between dry kitchen and wet kitchen was a large sliding door built in anti-jump system with clear tempered glass for natural lights share between two space.