For the past couple of years, our firm has developed a couple of talented new interior designers to flourish the local industry and strengthen the brand. On this project, Amber x Red Land Design taking a bold step on experimenting few detail that we never did in previously. The home of a young entrepreneur who start up a new venture in Ipoh wanted a tastefully built house ambience for his new family.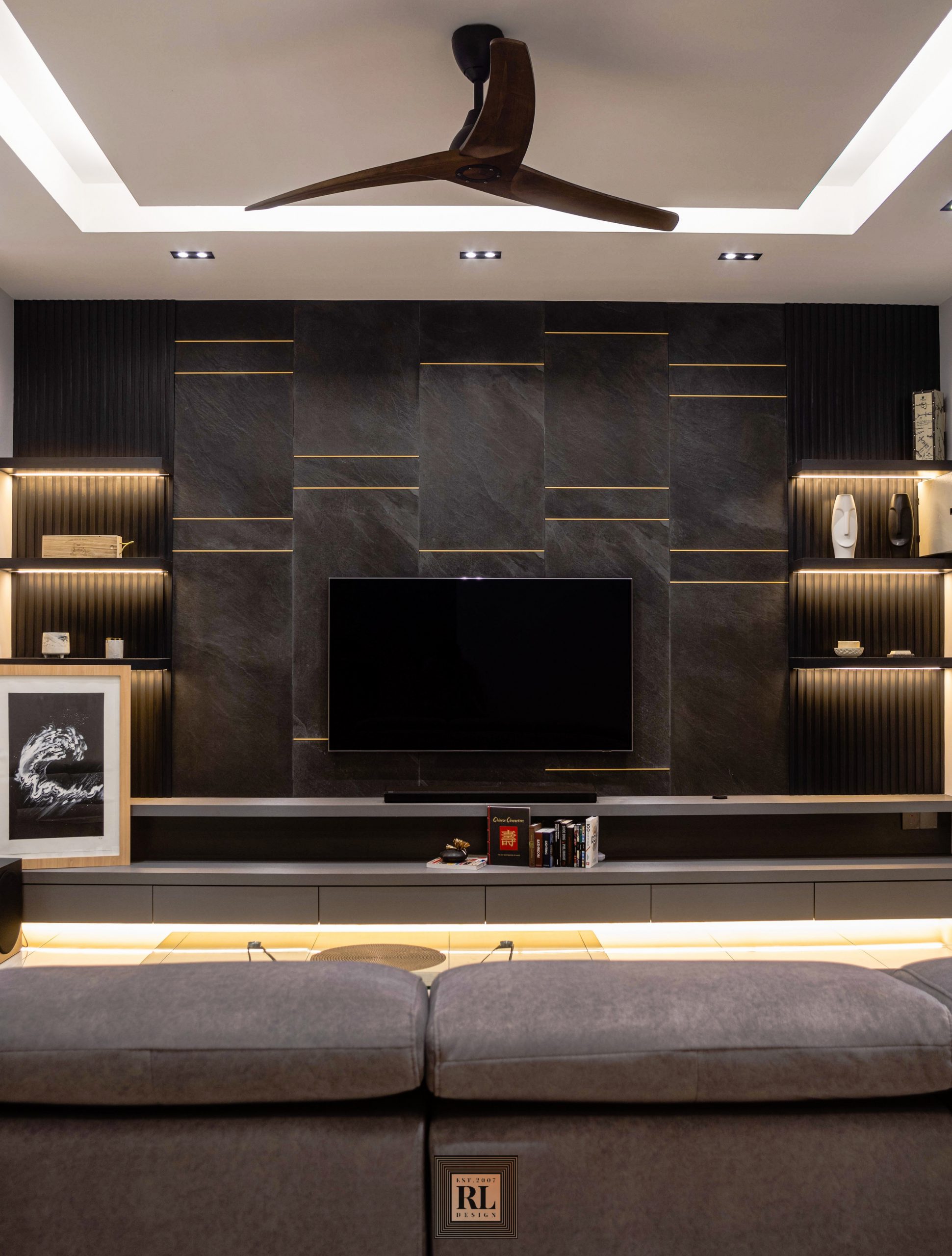 Dark grey concrete texture tiles by Niro were lay on in dashing layout, highlighted with gold plated steel generates a distinctive result for TV wall. This is not your average TV panel as we combining civil and carpentry works on a single wall to build such captivating fitting.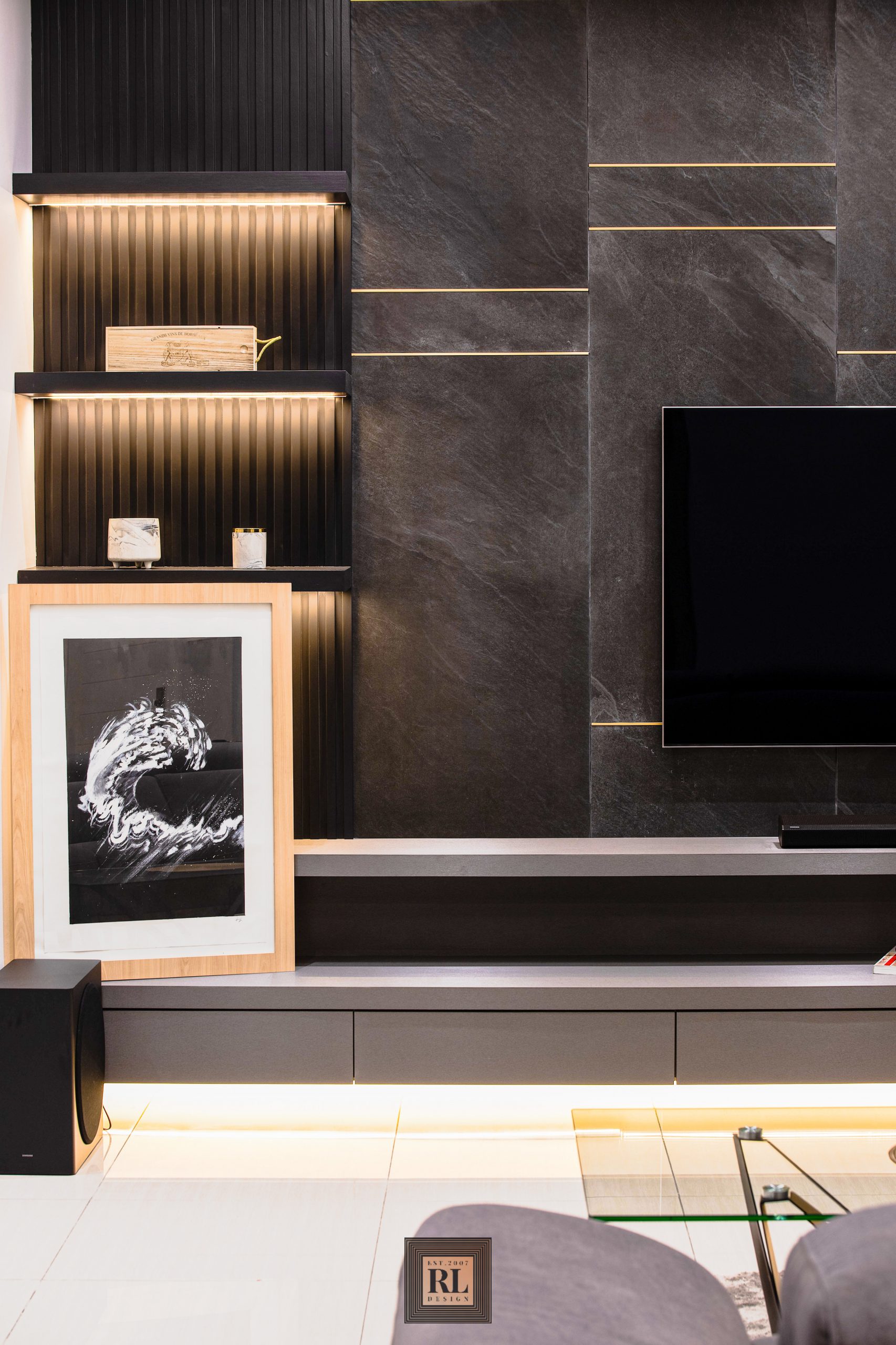 Other details like wood strip panel in AVL with black coated paint finishes, enhanced with hidden lights for perfection outcome.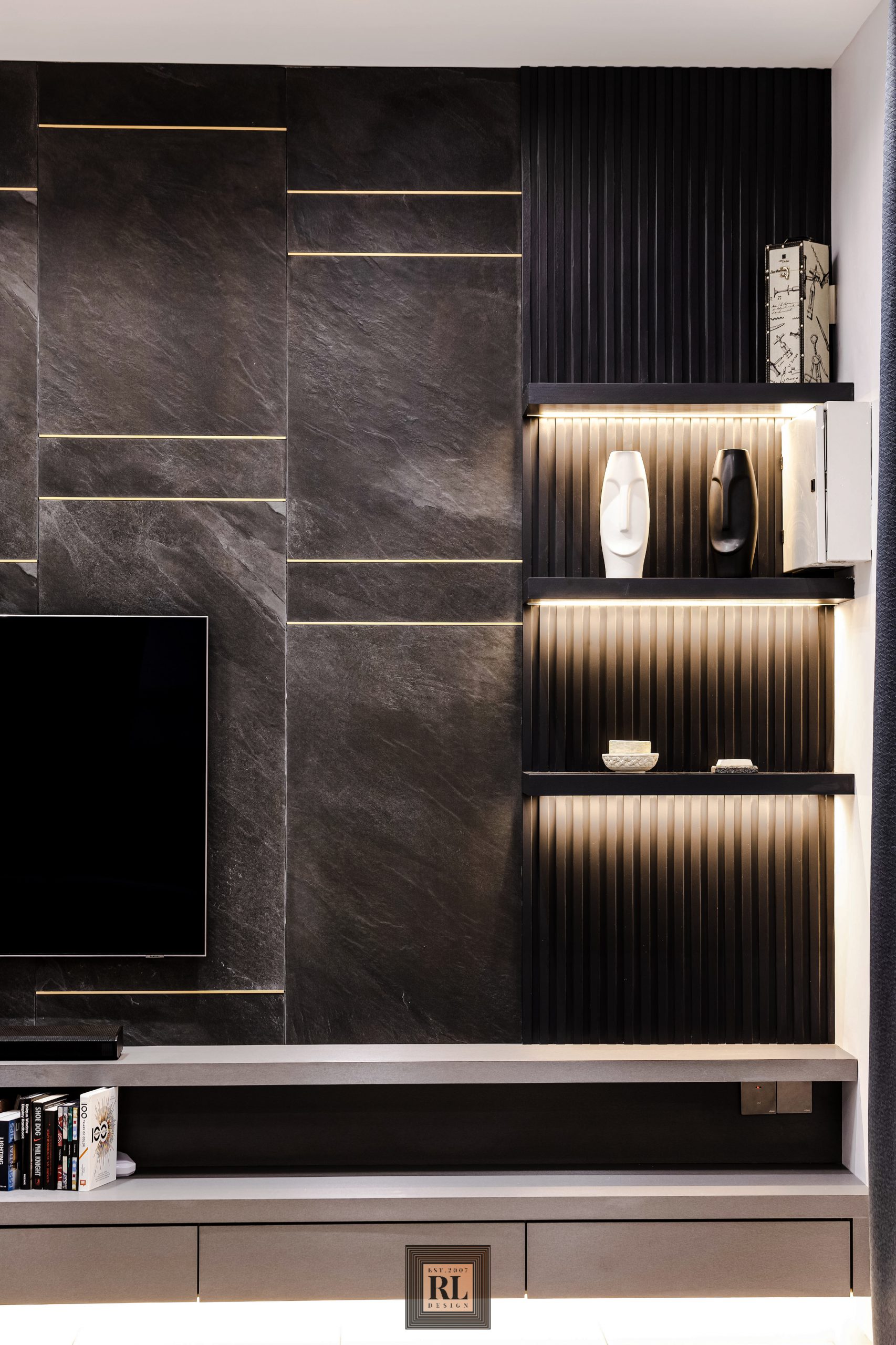 Each section color was well contrasted for achieving copacetic effect.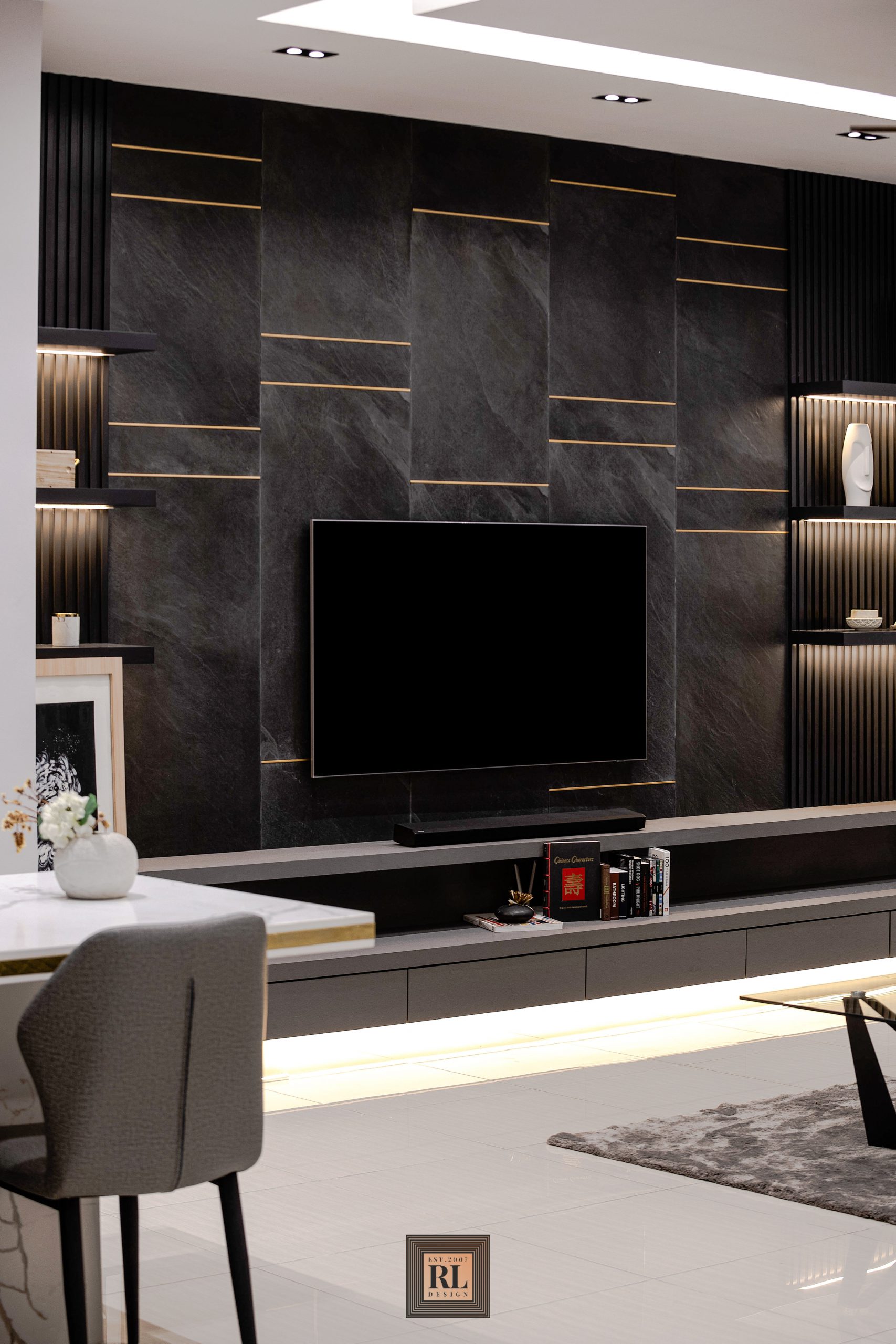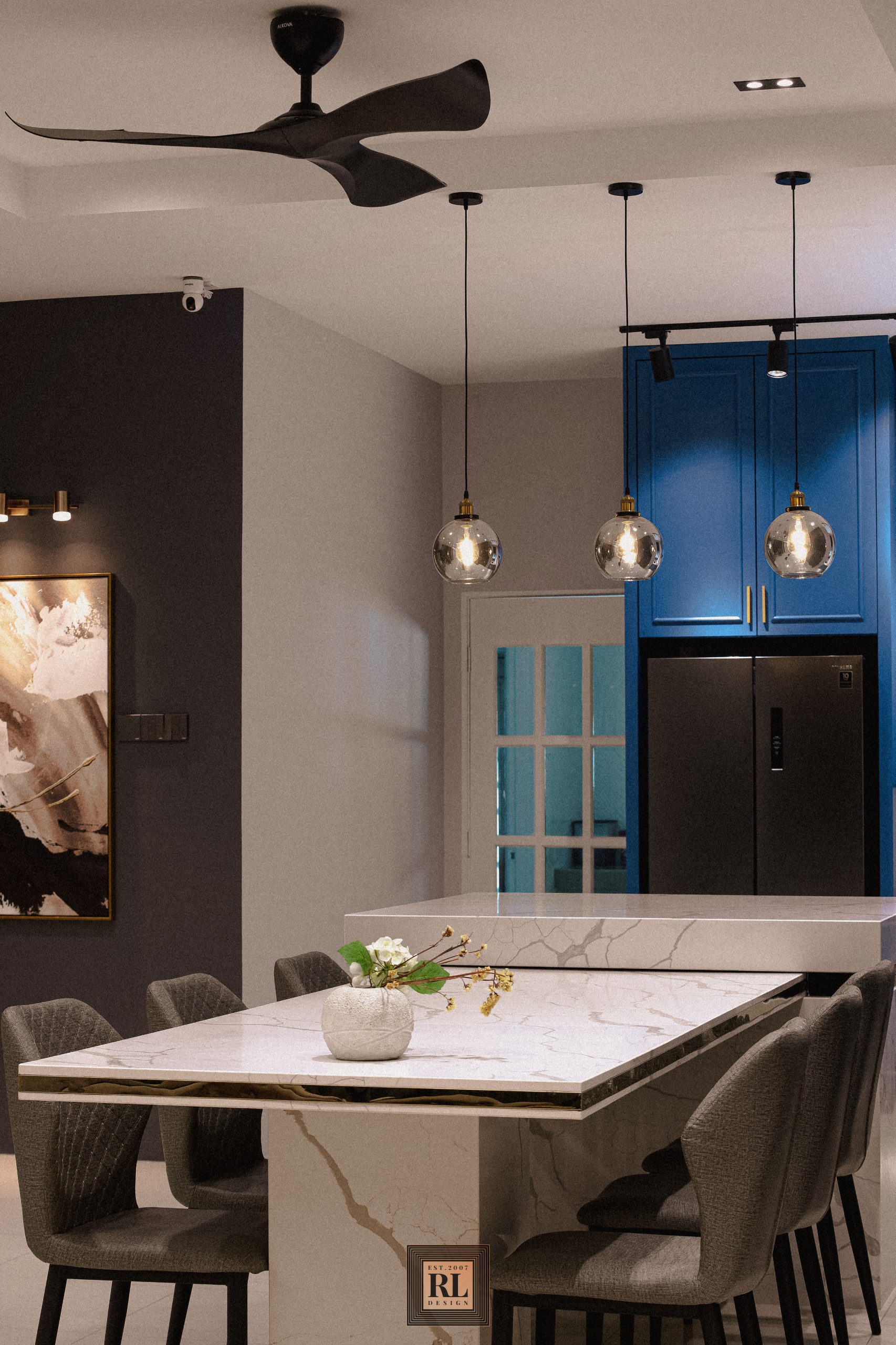 Other than experimented with tiles to replace conventional wood panel for TV wall, we customize a counter + dining table embossed with golden strip detail connecting to an open kitchen.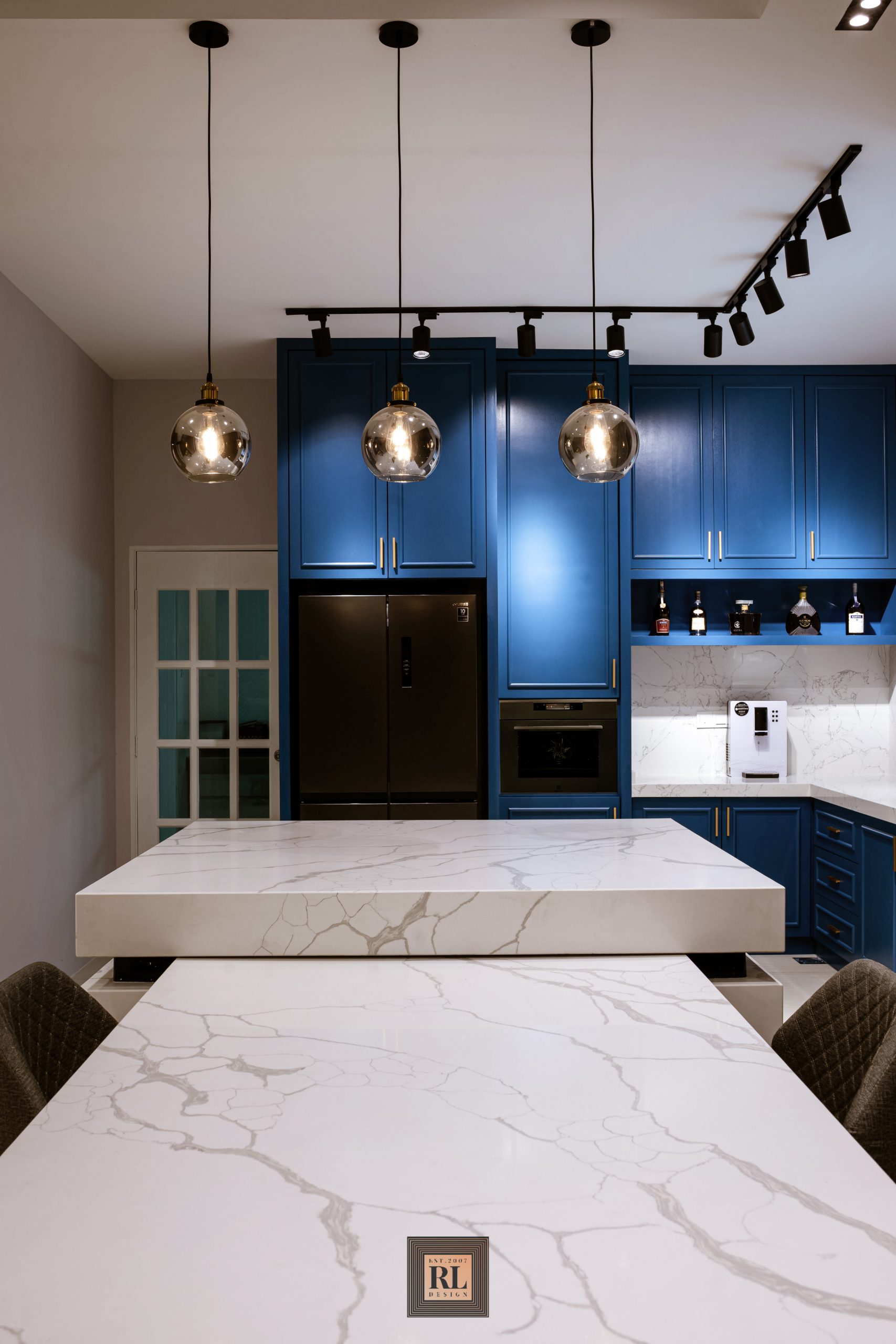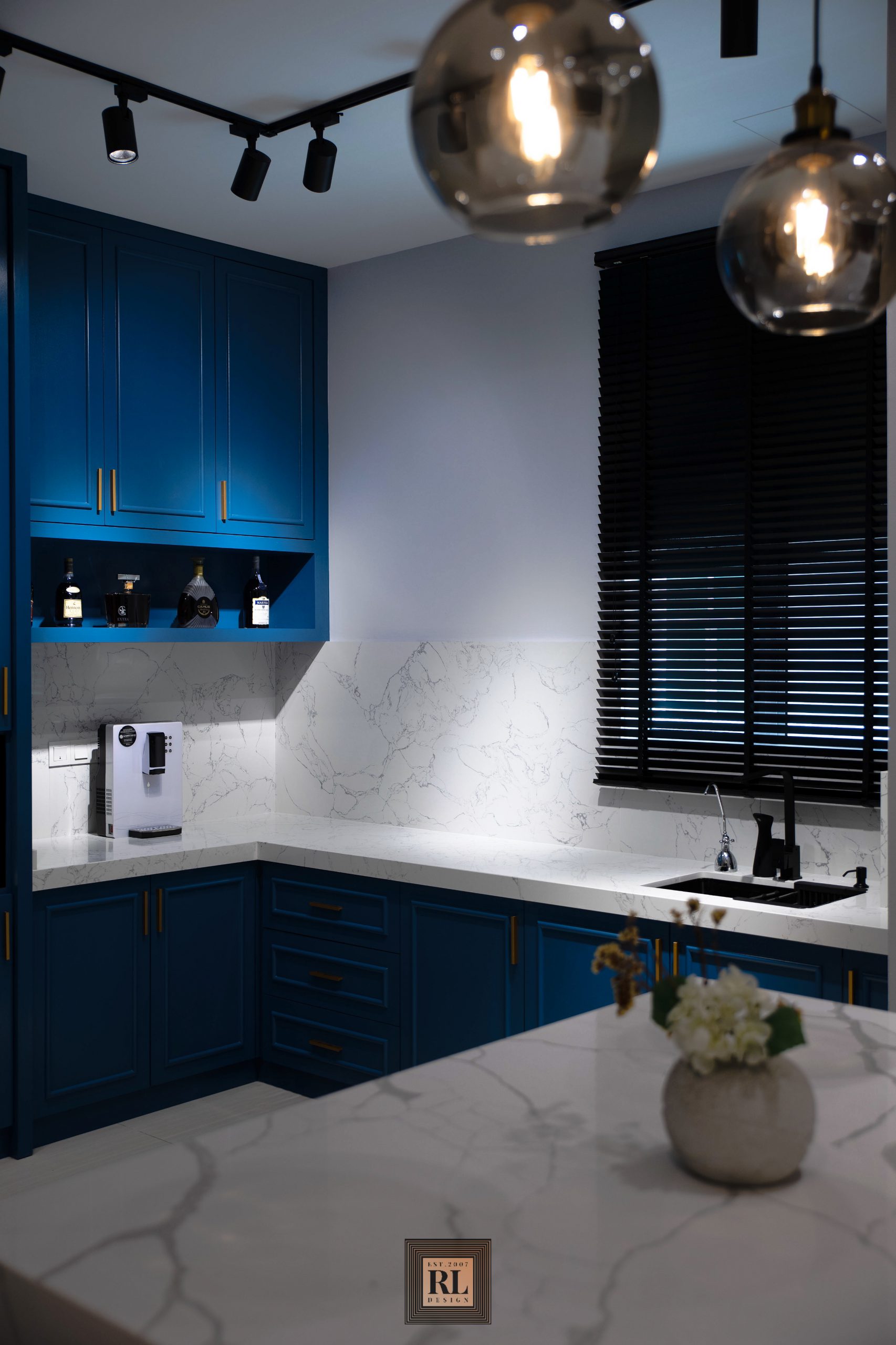 The open kitchen featuring eye catching Ruthsburg Blue paint coat with gold detail on cabinet handles, another comprehensive work that we emphasized.