It has been awhile that the founder of Red Land Design, Chris Lau did involve on interior design and renovation projects under his own supervision in recent years as involving on developing designer entrepreneurs and business licensing program for the brand. This time, due to brave attempt of trying something different, the owner of Garden Residences, built by Mah Sing Group in Cyberjaya is willingly open for uniqueness, Chris taking this experimental residential project under his belt.
Here is the main highlights.
Dry kitchen highlighted with natural wood grain and LED strip lights on ceiling, efficiently stands out from black color background. Store room, powder room and study room all hidden with panels that looks cool with golden strip.
Before pandemic, the client was a frequent traveler, manifested multiple design culture, therefore his new home interior design expected to be in an idiosyncrasy appearance. As the pandemic is not over yet, this house becomes the sanctuary; a safe place that he will be spending more time with family.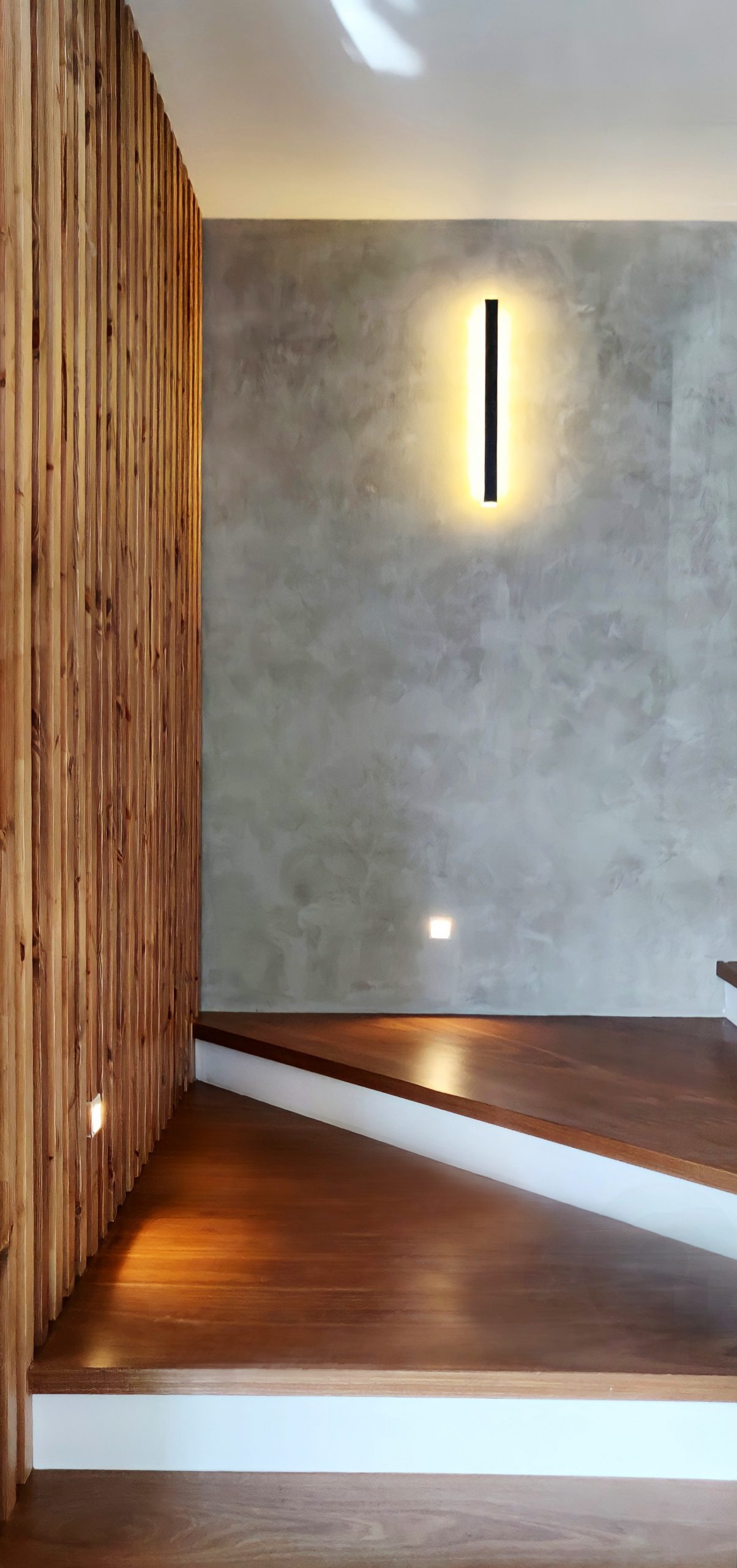 During COVID, we are often cooped up and need to find ways to interact with nature. We found a section where we could light up some greenery ambience for the house interior.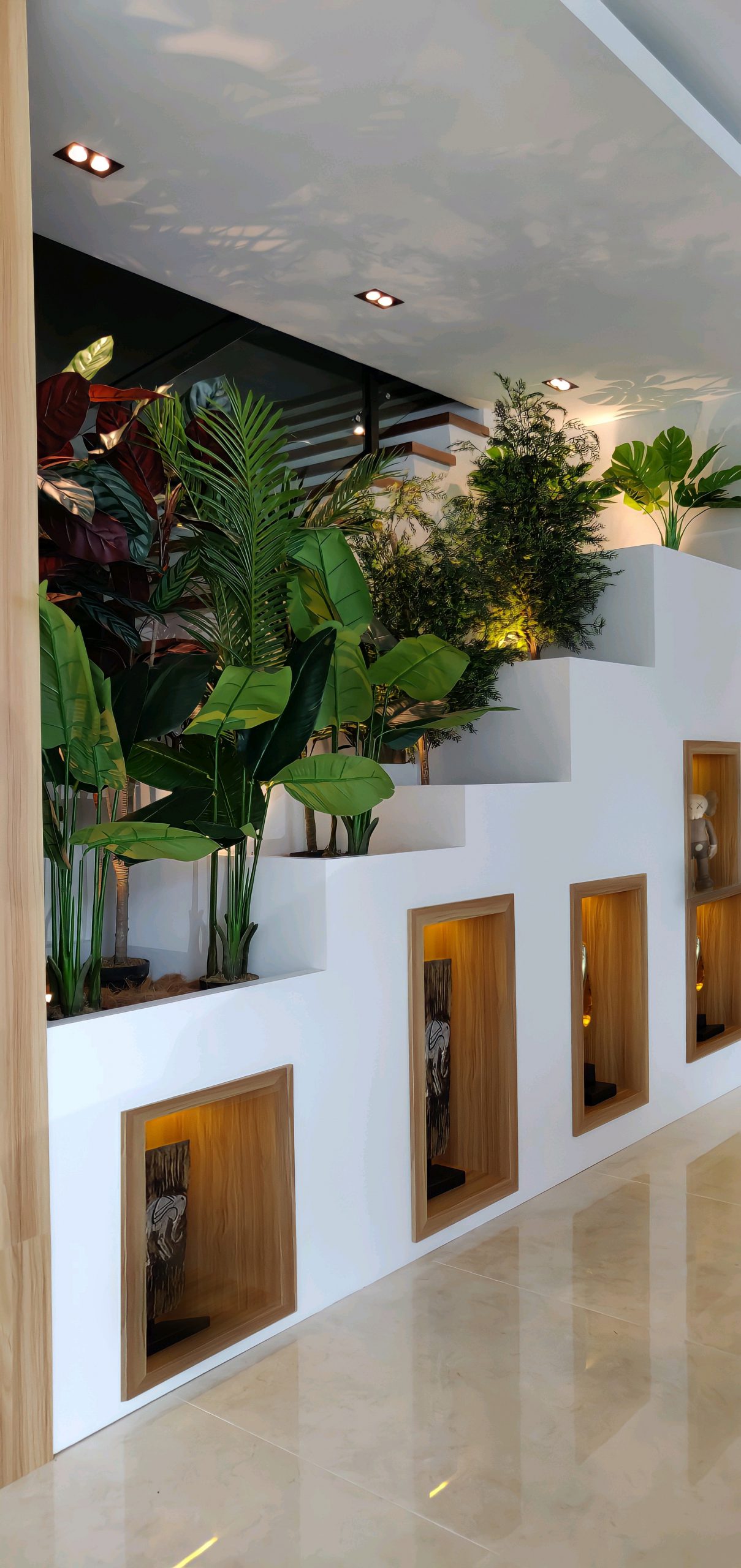 Green feature at the side of staircase giving a feeling of nature inside house. 
The woody element applies on study room intentionally to create a masculine feel for the householder. Study table carefully selected from acacia wood species; electric cable was concealed from the ground, through powder coat structure to the stand alone custom made designer table top.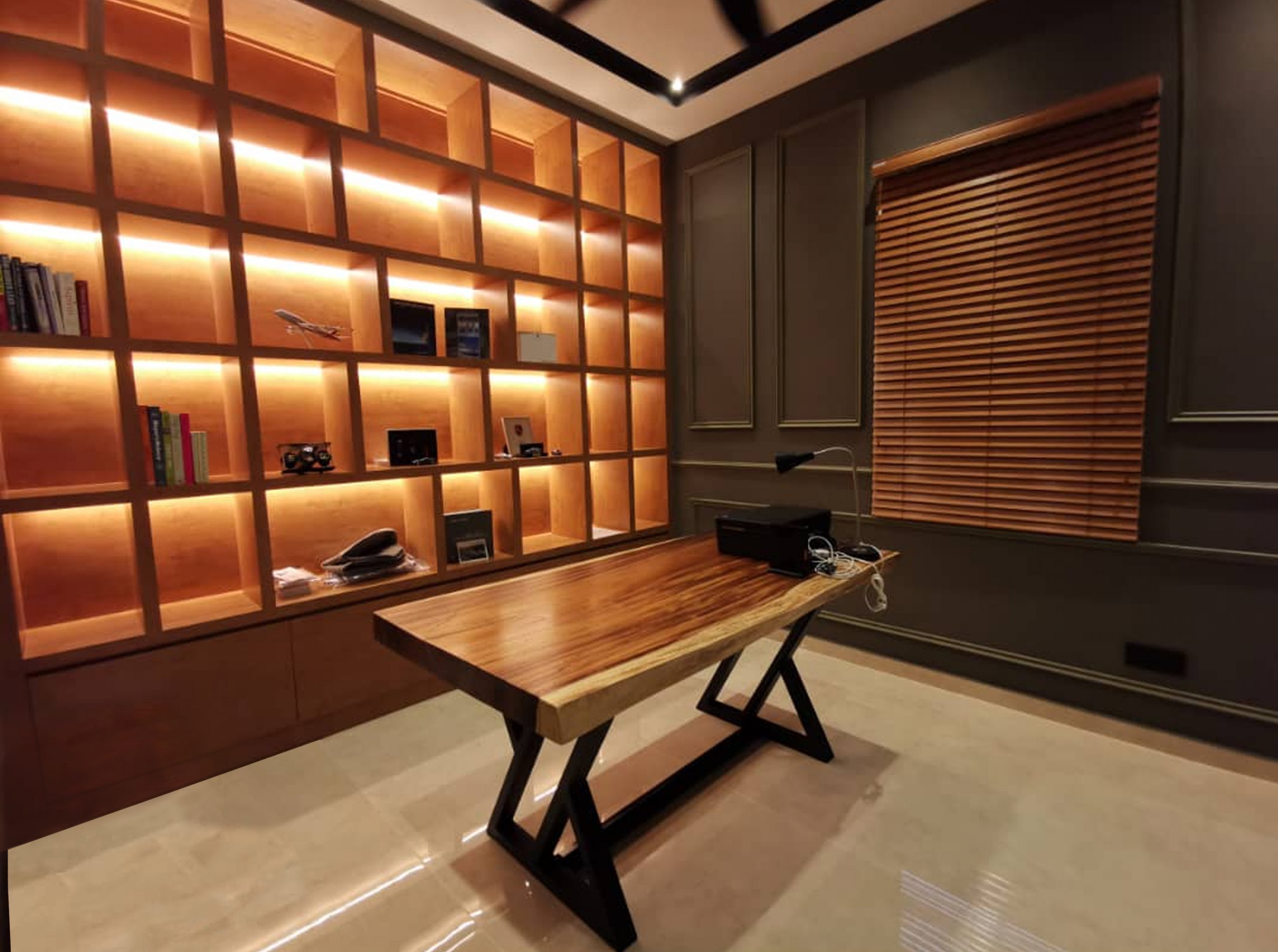 And how Chris and the design team shape the master bedroom space with a walkway with hidden walk in closet is overwhelmingly impressive. Take a look on this walking tour access to a 'not your average closet'.
With wainscot highlighted throughout the walkway into walk-closet hidden panel.
Inside, a bombshell dropped as the wardrobe was luxuriously made.