Although all our site renovation and construction works in Ipoh, Shah Alam and Sungai Petani were put on hold due to current epidemic condition, that does not affects our design progress. Our design team are now hustling from home, one of our best interior designer Cong aka. YC Leong handling one of his task in Meru Idaman. Here is the glimpse of the home design.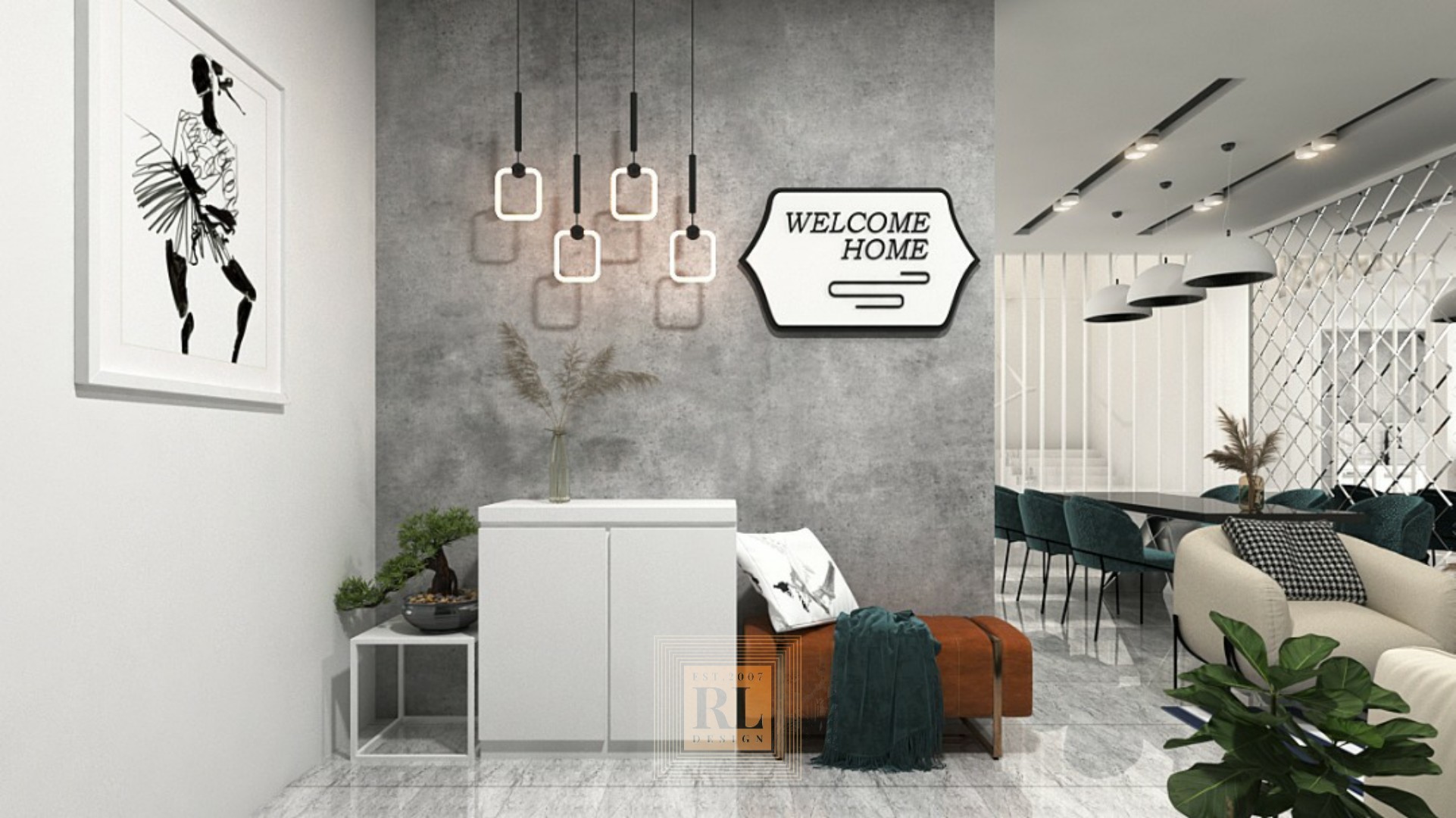 Front entrance feature wall highlighted with Vasari texture paint.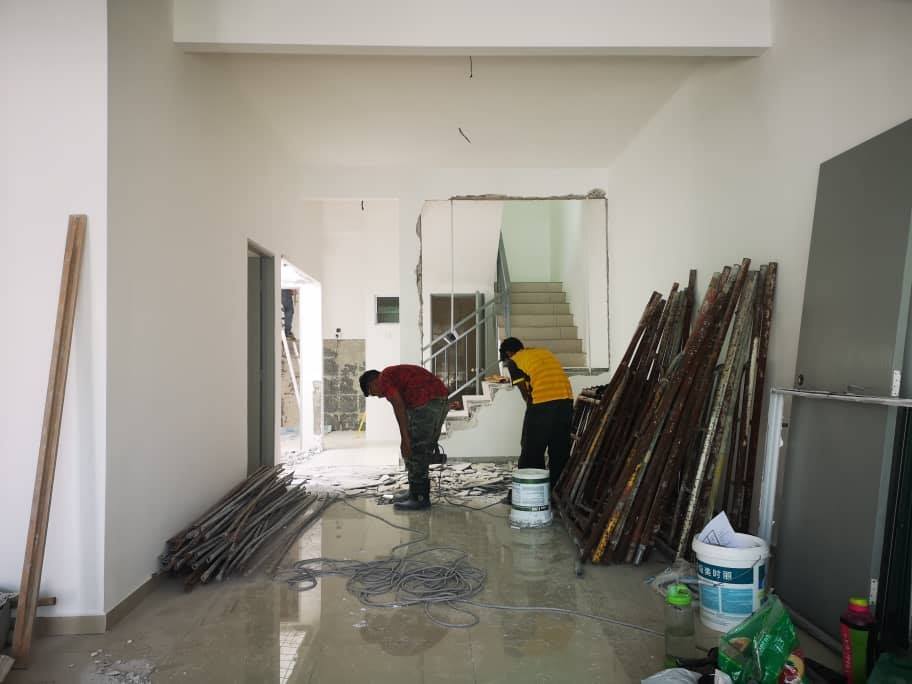 Site work condition as captured on 17th March 2020. Seen here was our construction workers hacking existing floor tiles in preparation of replacing with new tiles to suits our design theme.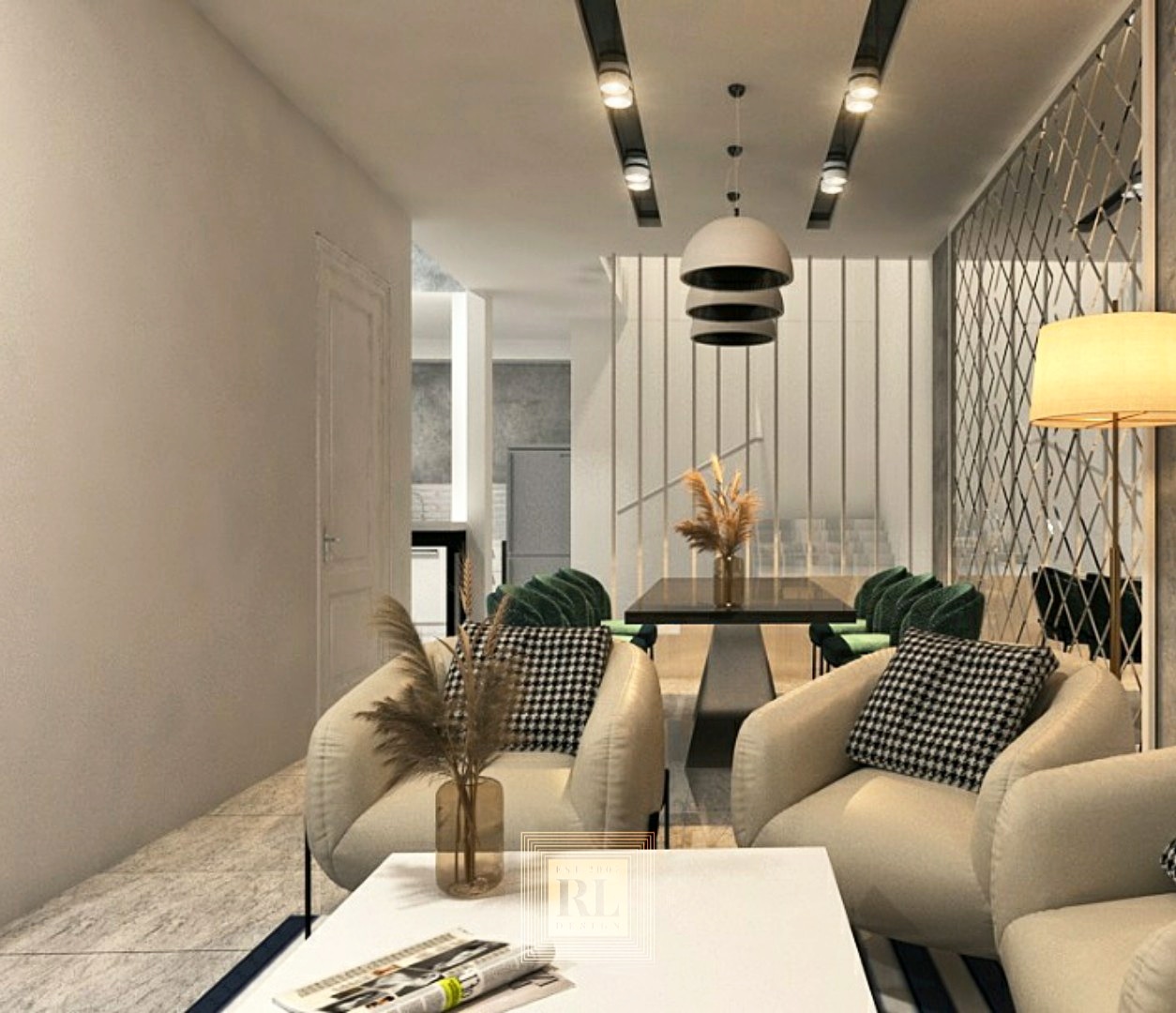 As referring site civil work picture with this design view, the staircase wall has been demolish to create a more wider space in visual.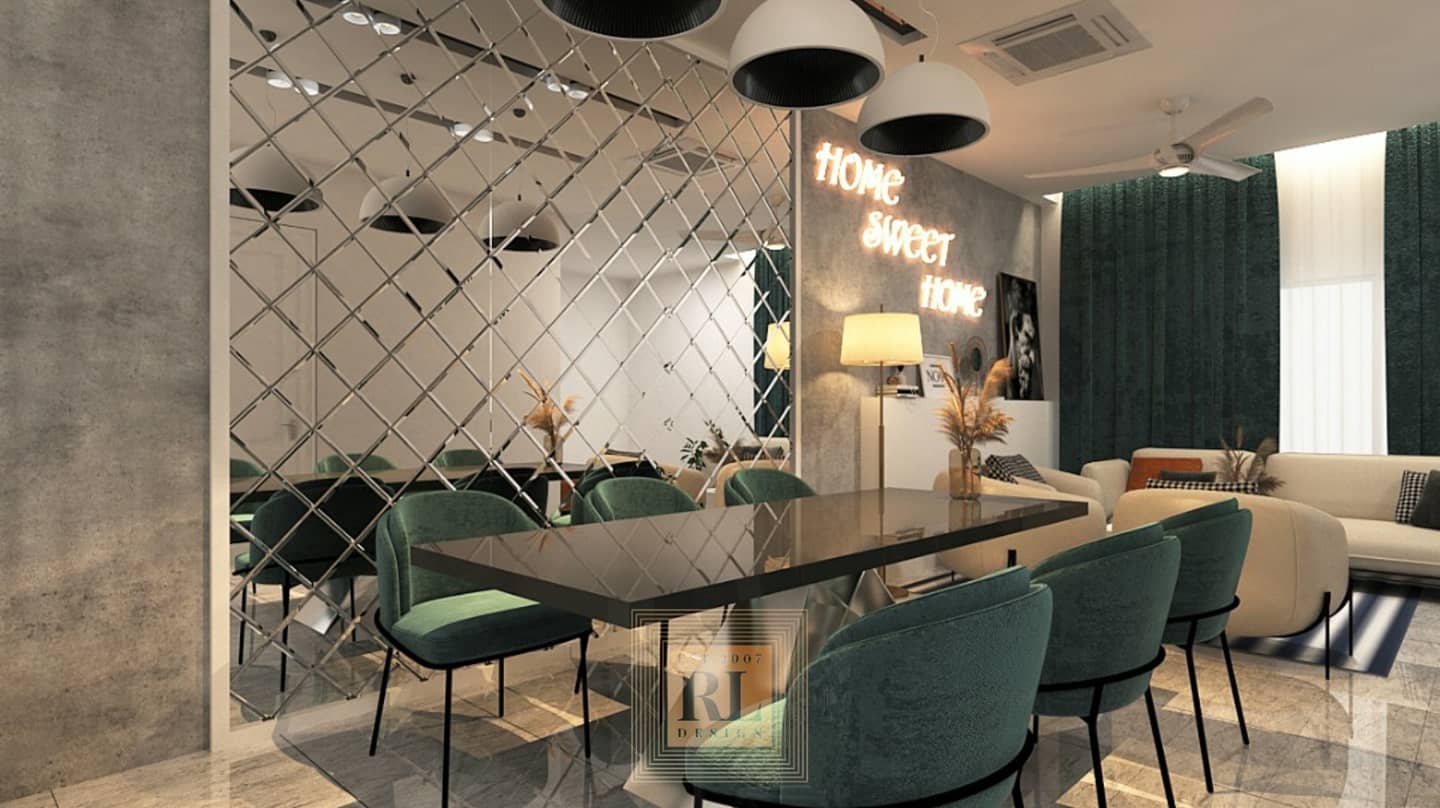 It is not unusual to apply large mirror to enhance a space, full height diamond shape layout mirror at dining area would intensify the small section.
We break a section of garden to enlarge the kitchen space. The link house unit here were made for weekend stay and Airbnb. The kitchen design designed here has to be in simplicity practical.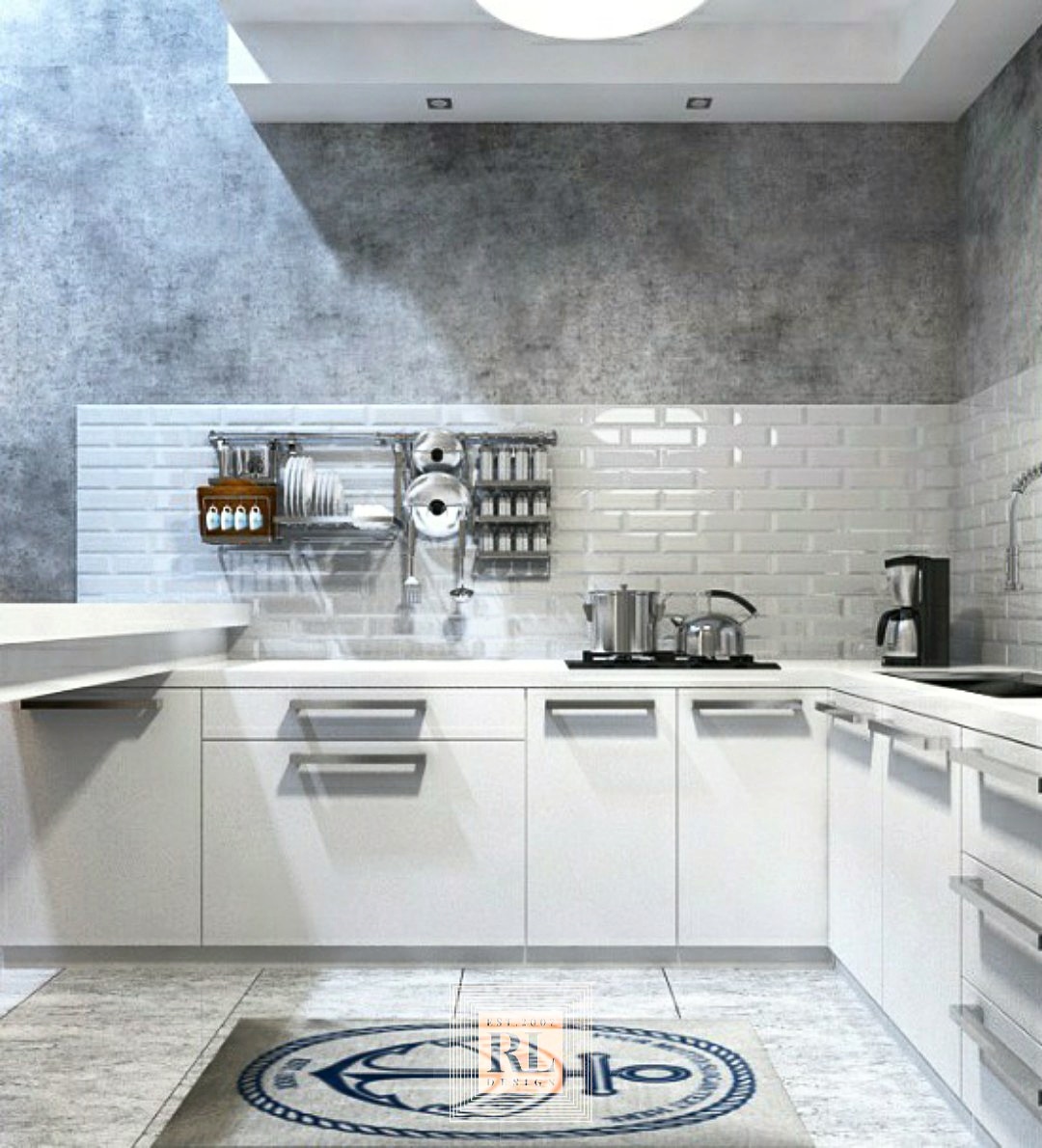 As an award wining interior design company in Malaysia, we always strike the best that we could to create a humane creative design work for our clients. Watch this space for the update progress on this project. Finally wish everyone well and stay safe.