This home build on a vacant land in Mansion Park, Ipoh is applying English style interior design as well as the architecture which we provided in one package.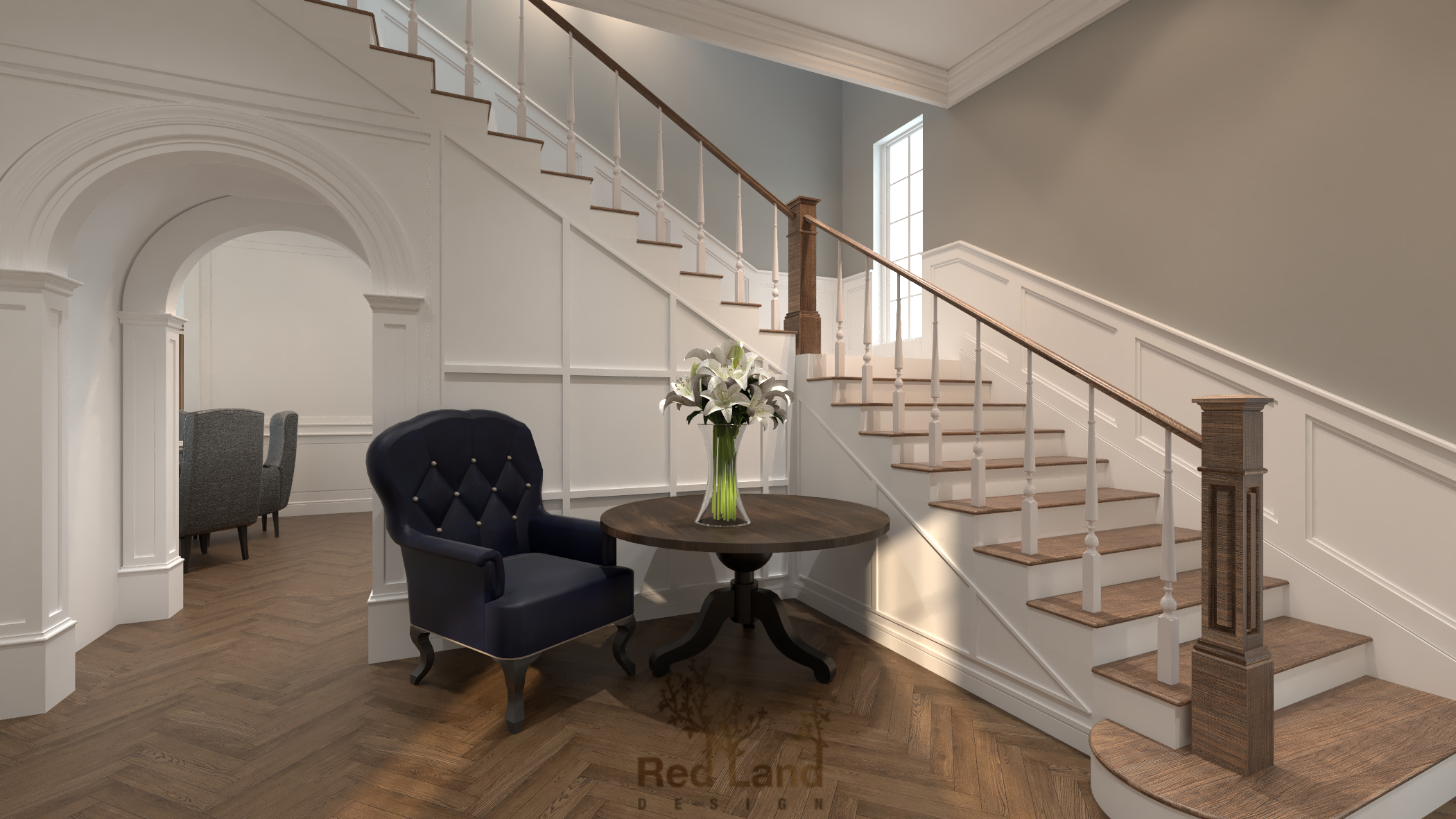 Same as most of the fittings in this house, hardwood nyatoh wood flooring being applied from the home entrance until the dining area flooring in herringbone layout.
For anyone who would like to get brief info on hardwood with laminate finishing, here is Bradley Cooper's explanation.
Thanks Brad for the mid-roll video explanation, now back to the main project brief.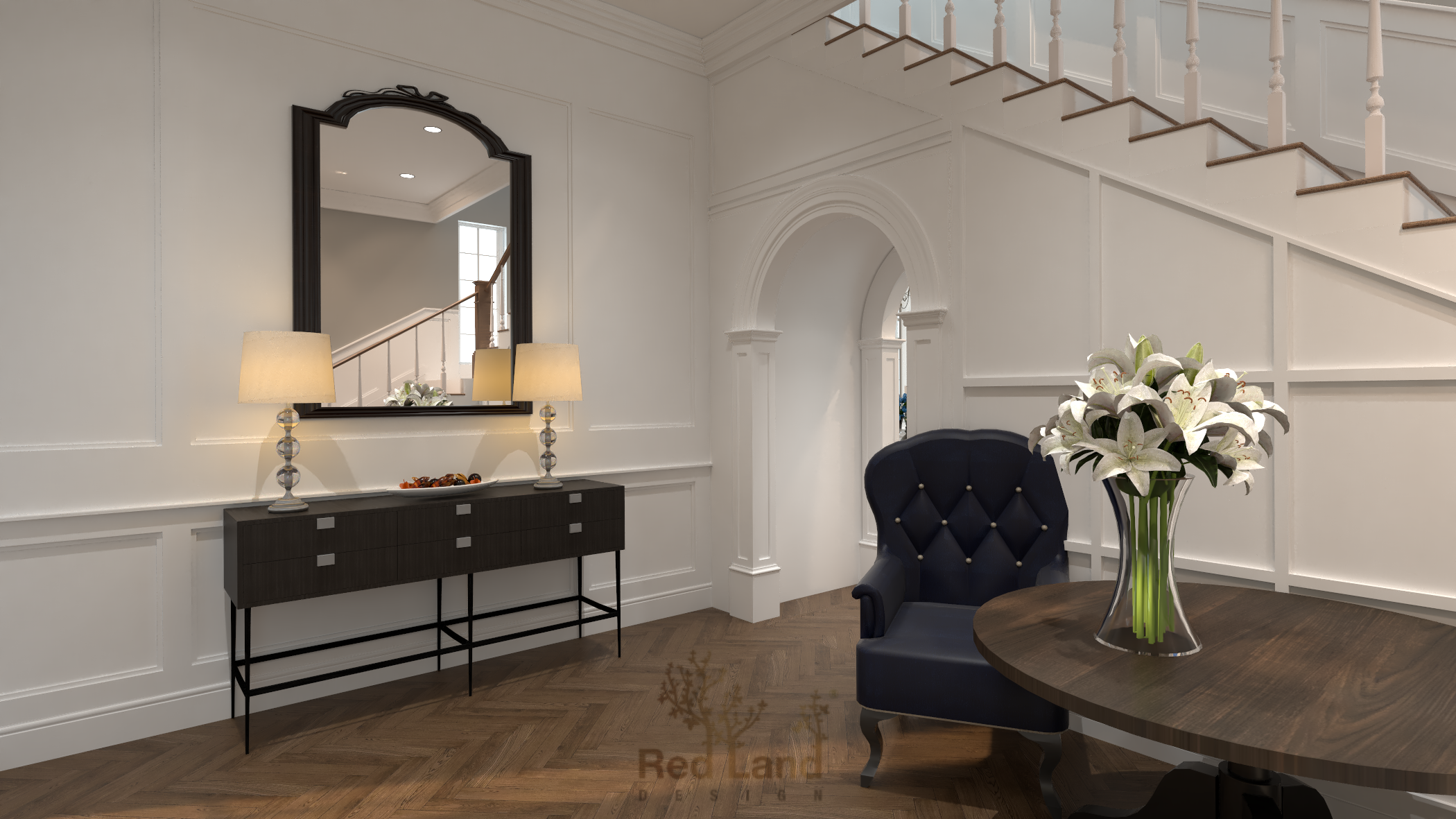 Throughout the empty walls, we create wainscoting, a typical wood finishing for an English home. Under the staircase was hidden store room with hidden access.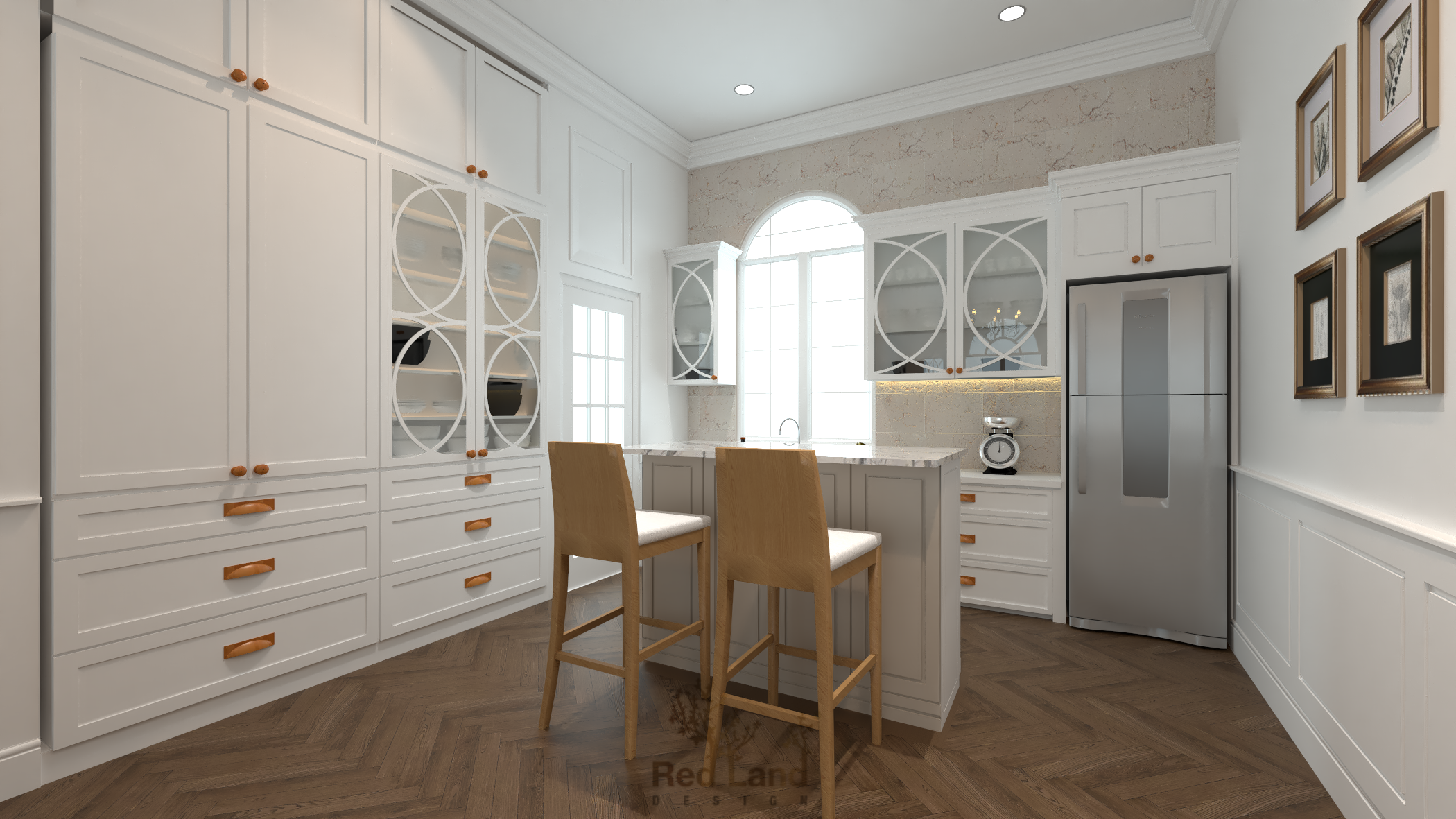 Lady owner is a good cooker, therefore dry kitchen was being fully utilized.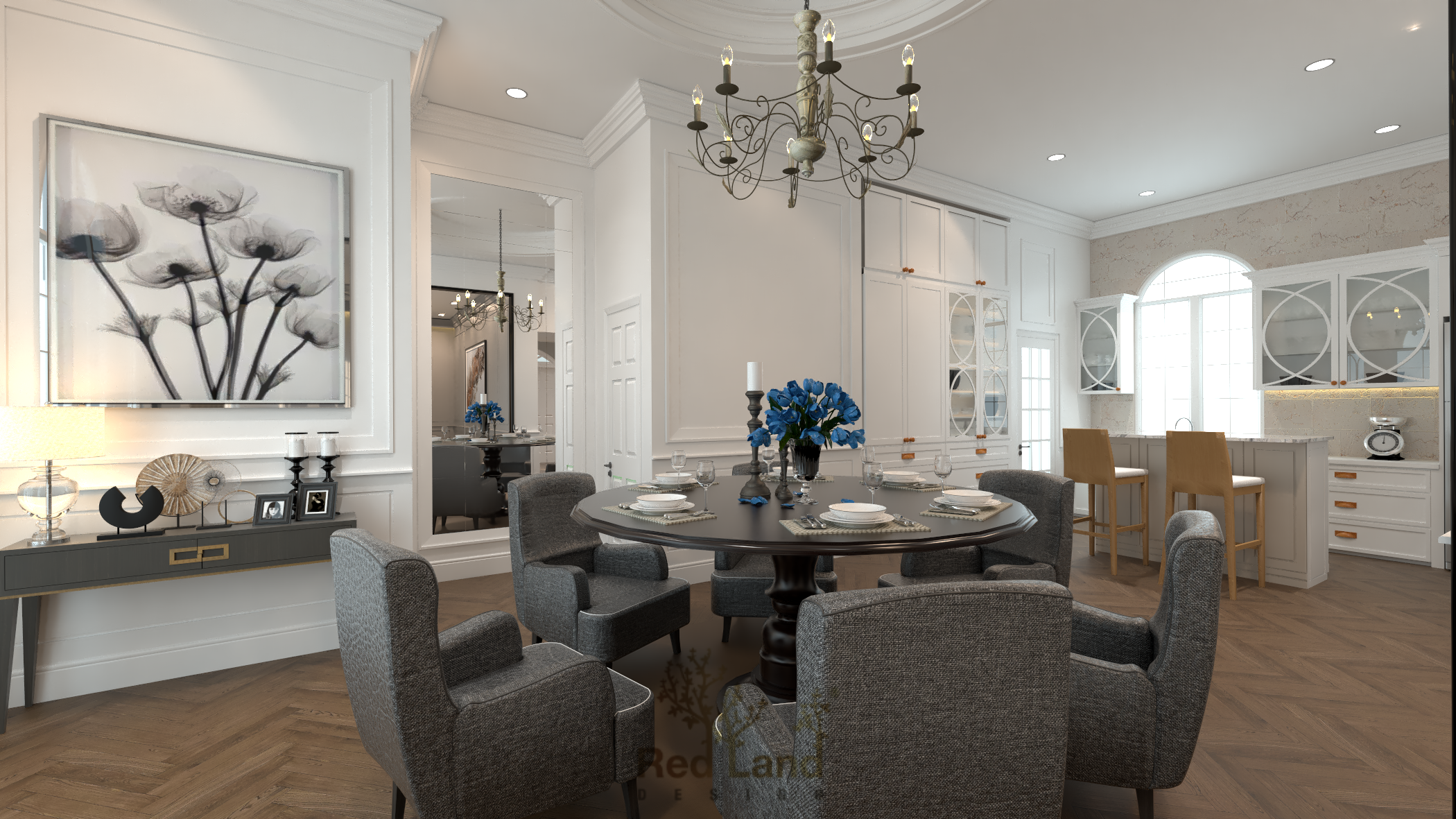 Dining area located in the same area as the dry kitchen.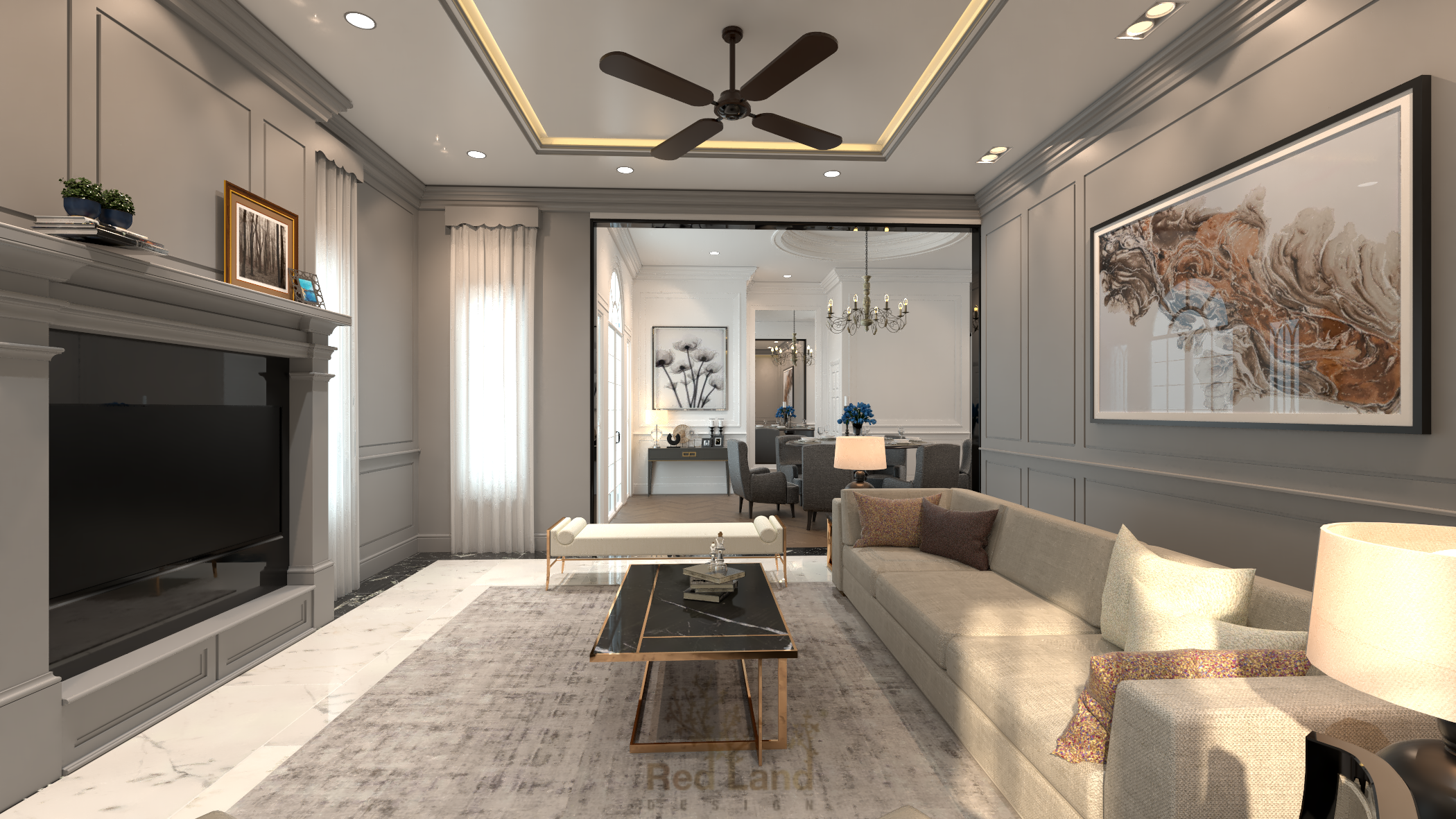 TV placement in living area fit in a custom made panel and cabinet inspired by fireplace design. Marble flooring applied for this section.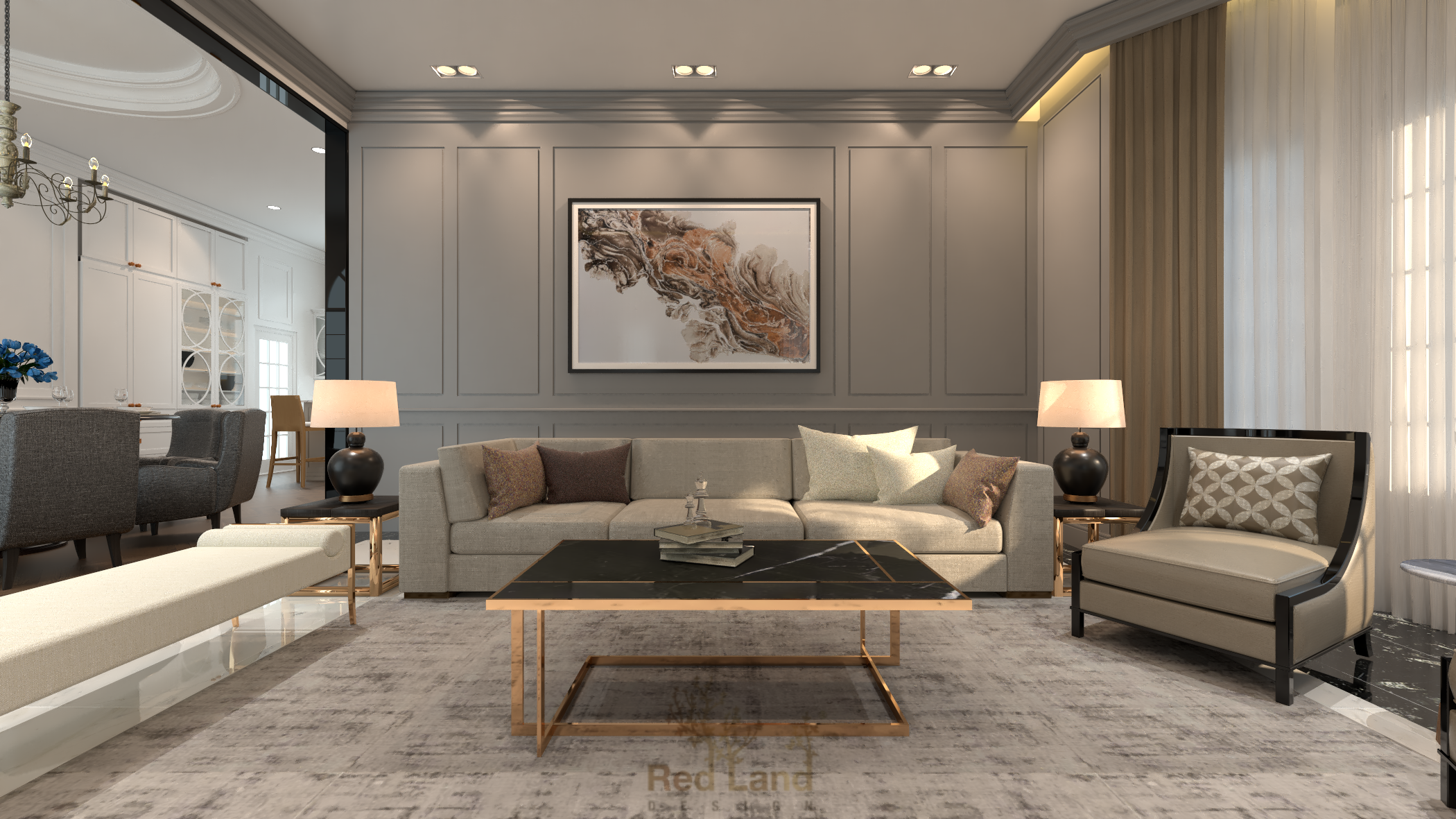 As English design being was applied, empty walls highlighted with wainscoting usual. Match with well selected elegant furniture, painting by our very own Red Land Design artist and thick woven carpet, the living area will be a centre of attraction for home owners and guests.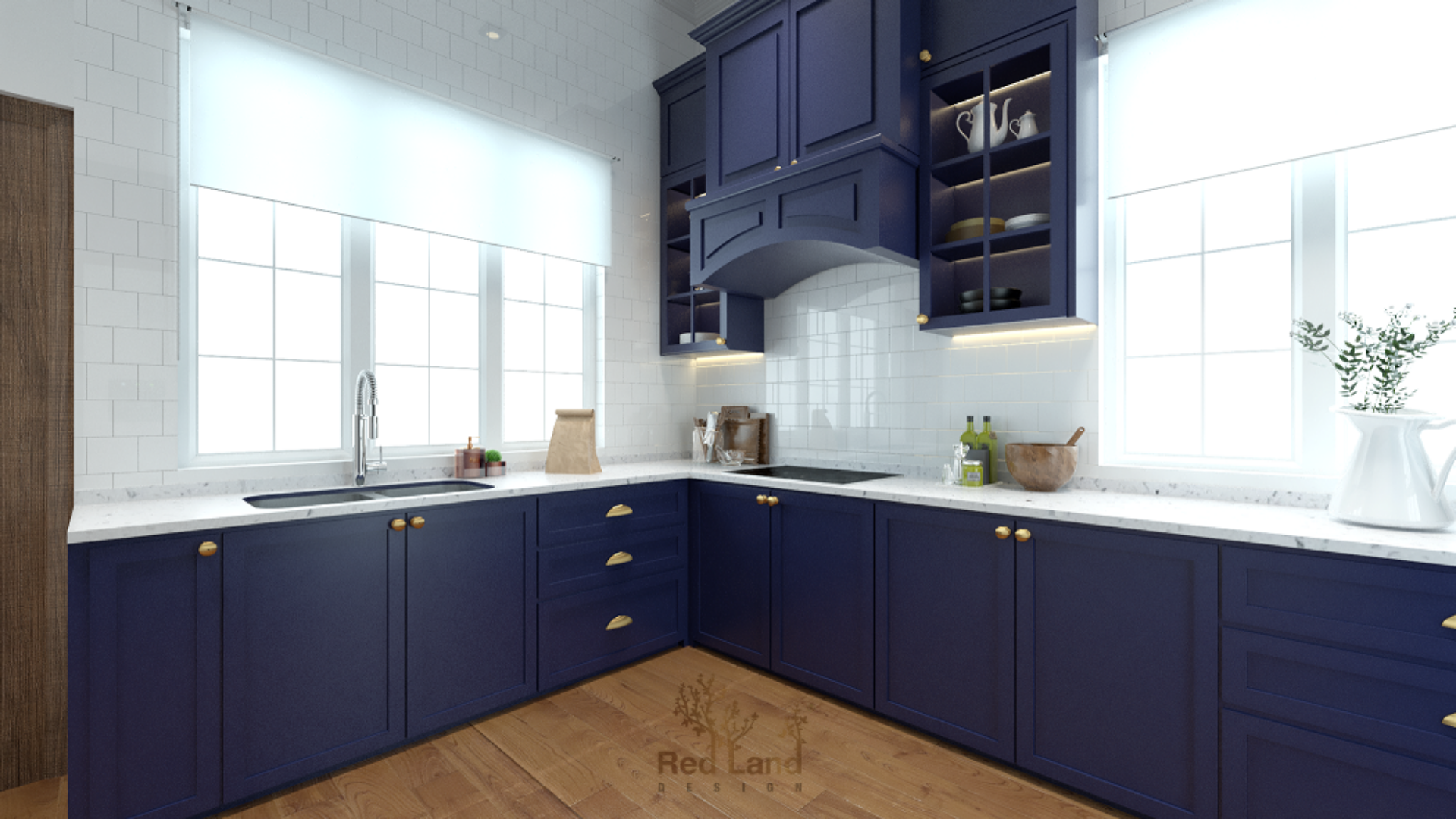 Wet kitchen applies navy blue color theme.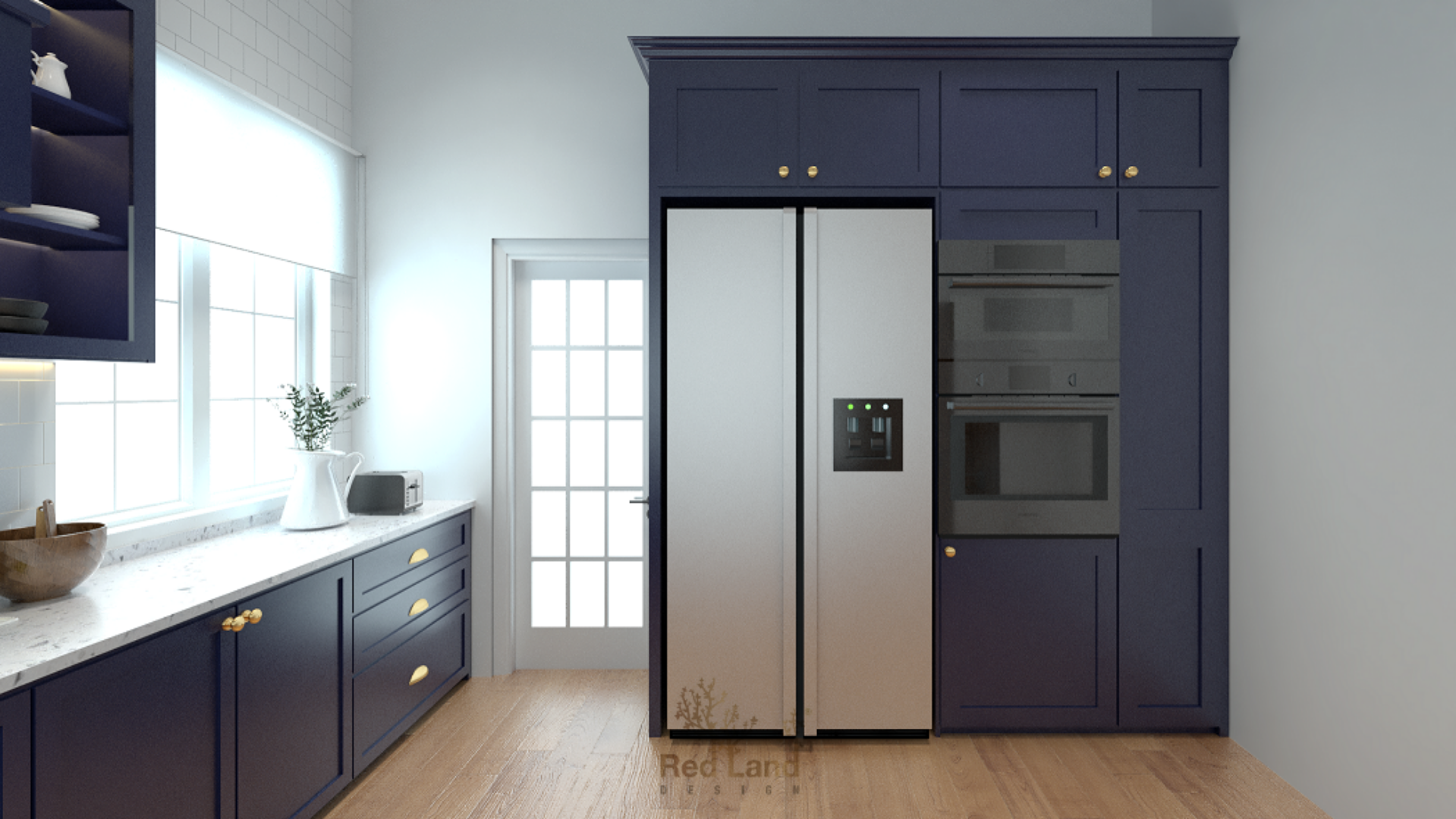 Classic kitchen theme were designed for the wet kitchen. SPC flooring used on this area as it stands moisture and durability compares with conventional real wood and laminate flooring.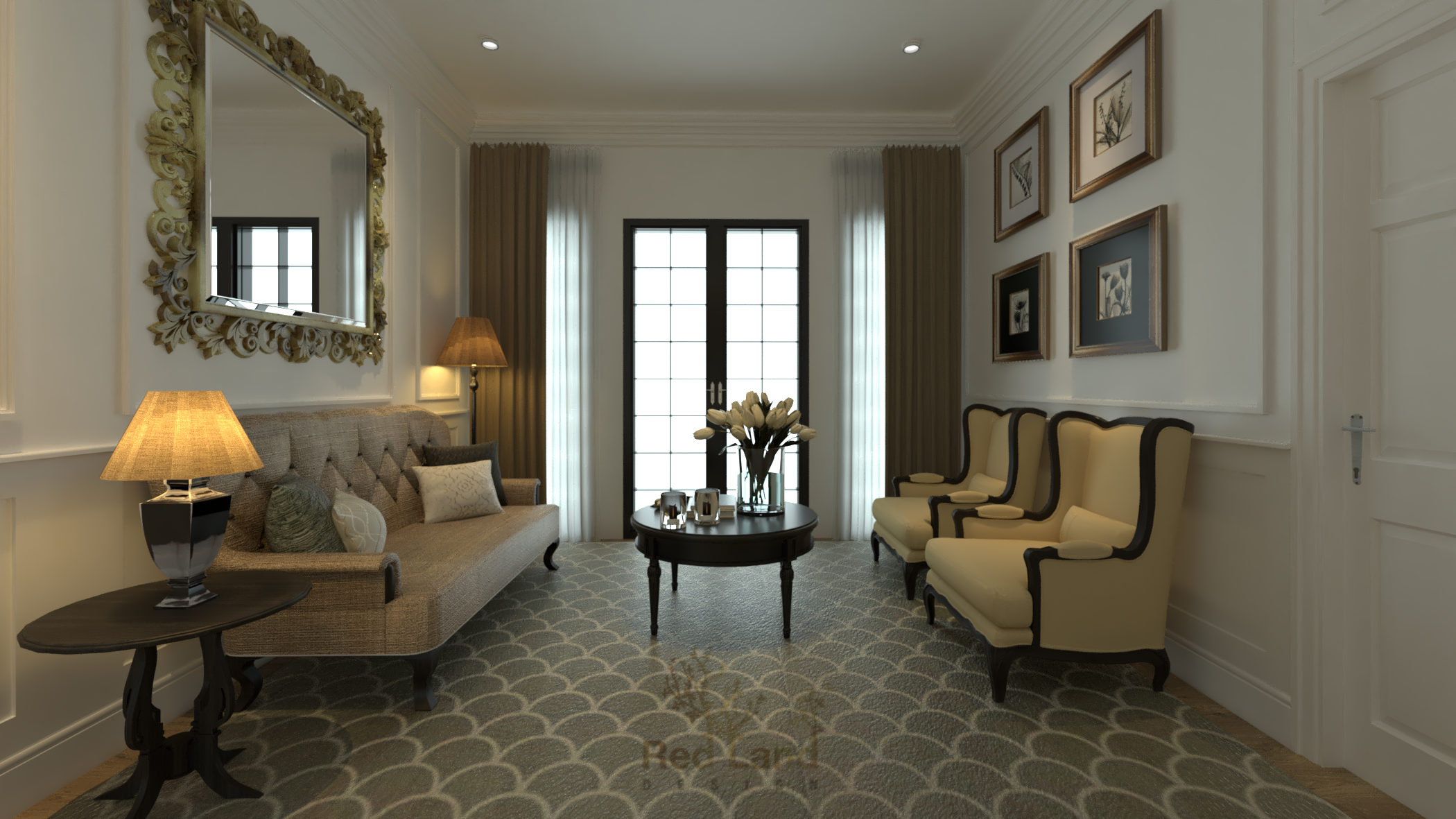 Overall, the house interior design were mixed of modern and classic English design. On Family Area, we apply Classic English for leisure purposes.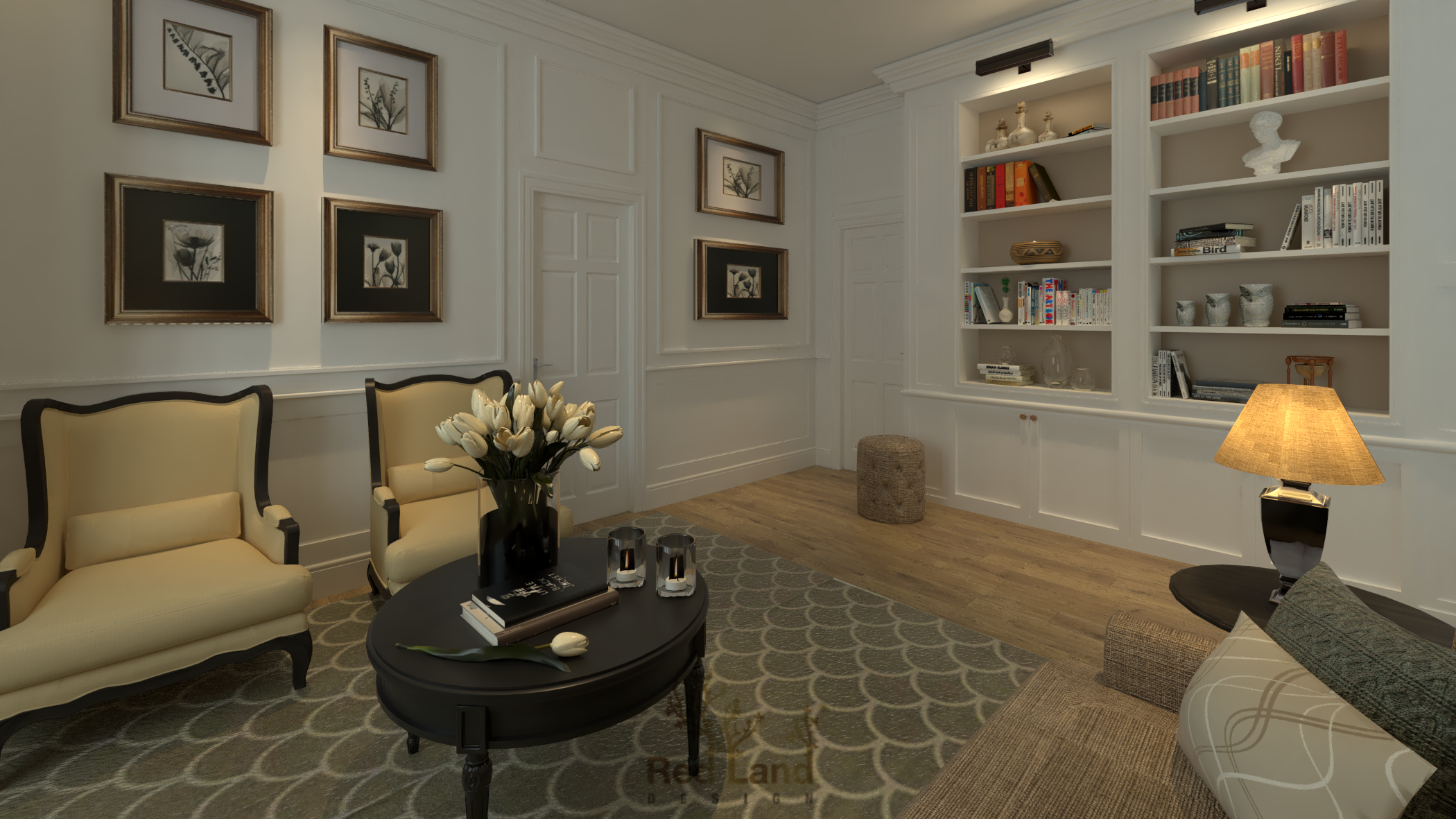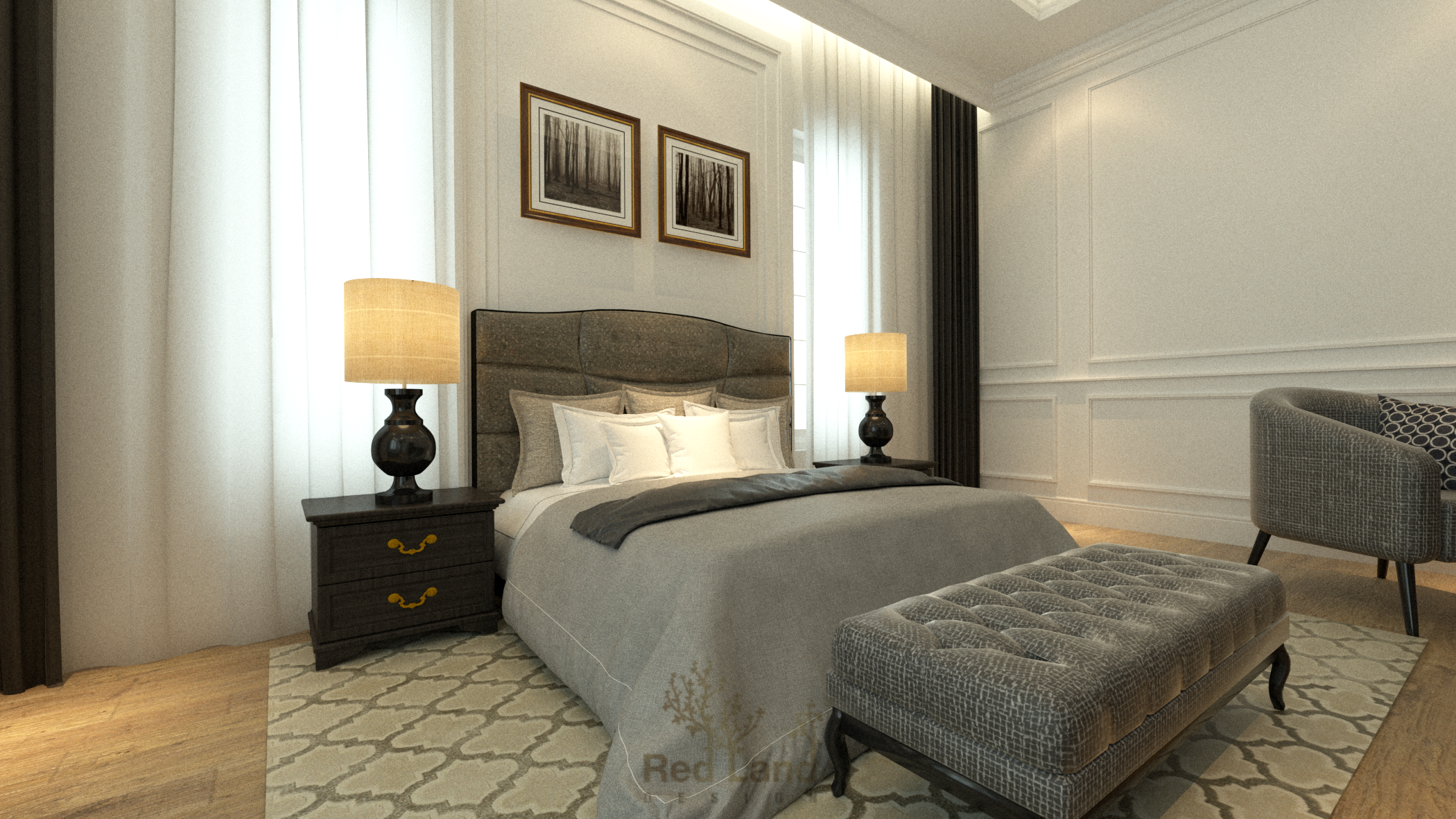 Elegant dark wood for bed set to match with classy Victorian Master Bedroom. As usual, bare wall highlighted with wainscoting to enhance the interior design theme.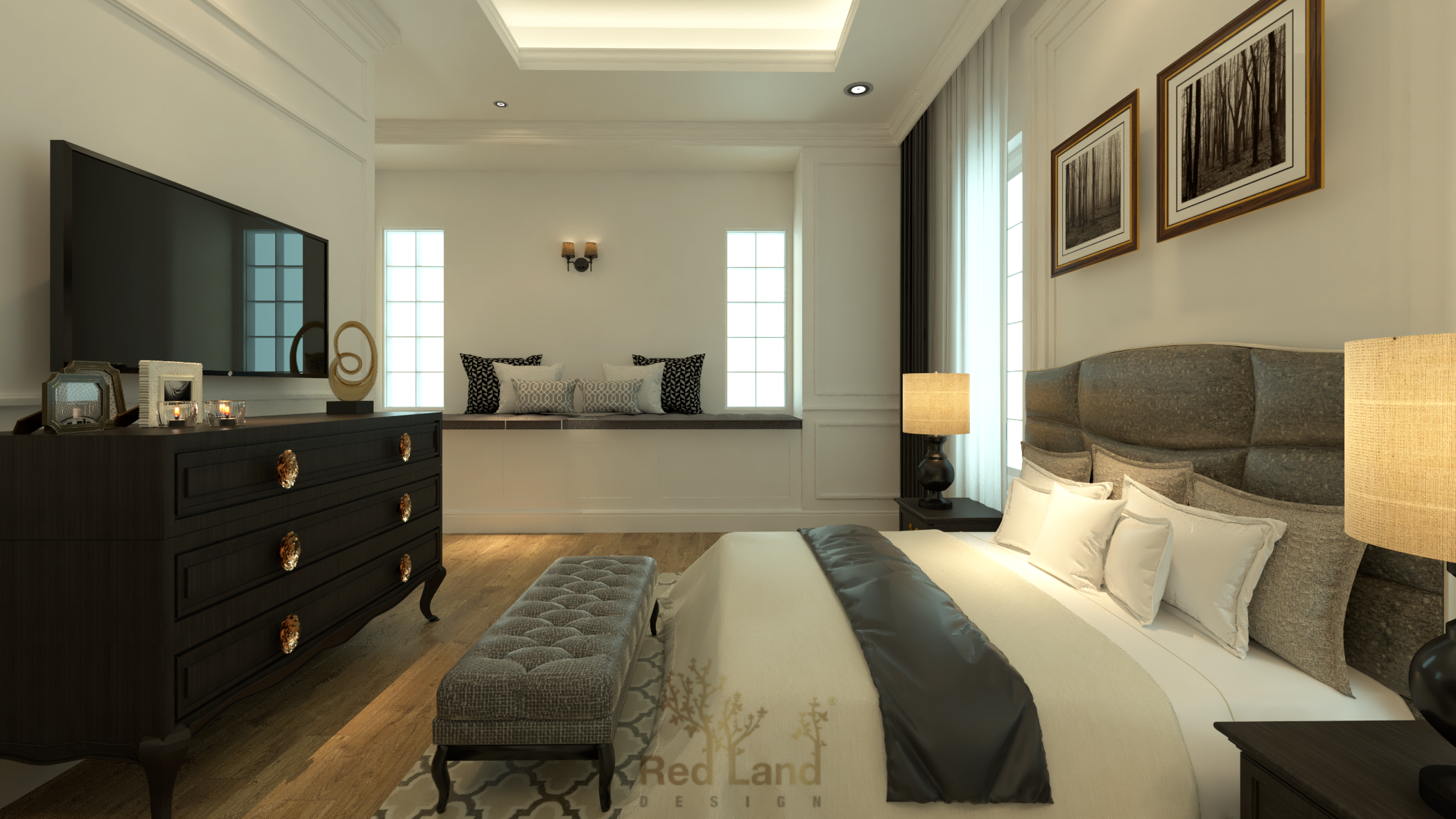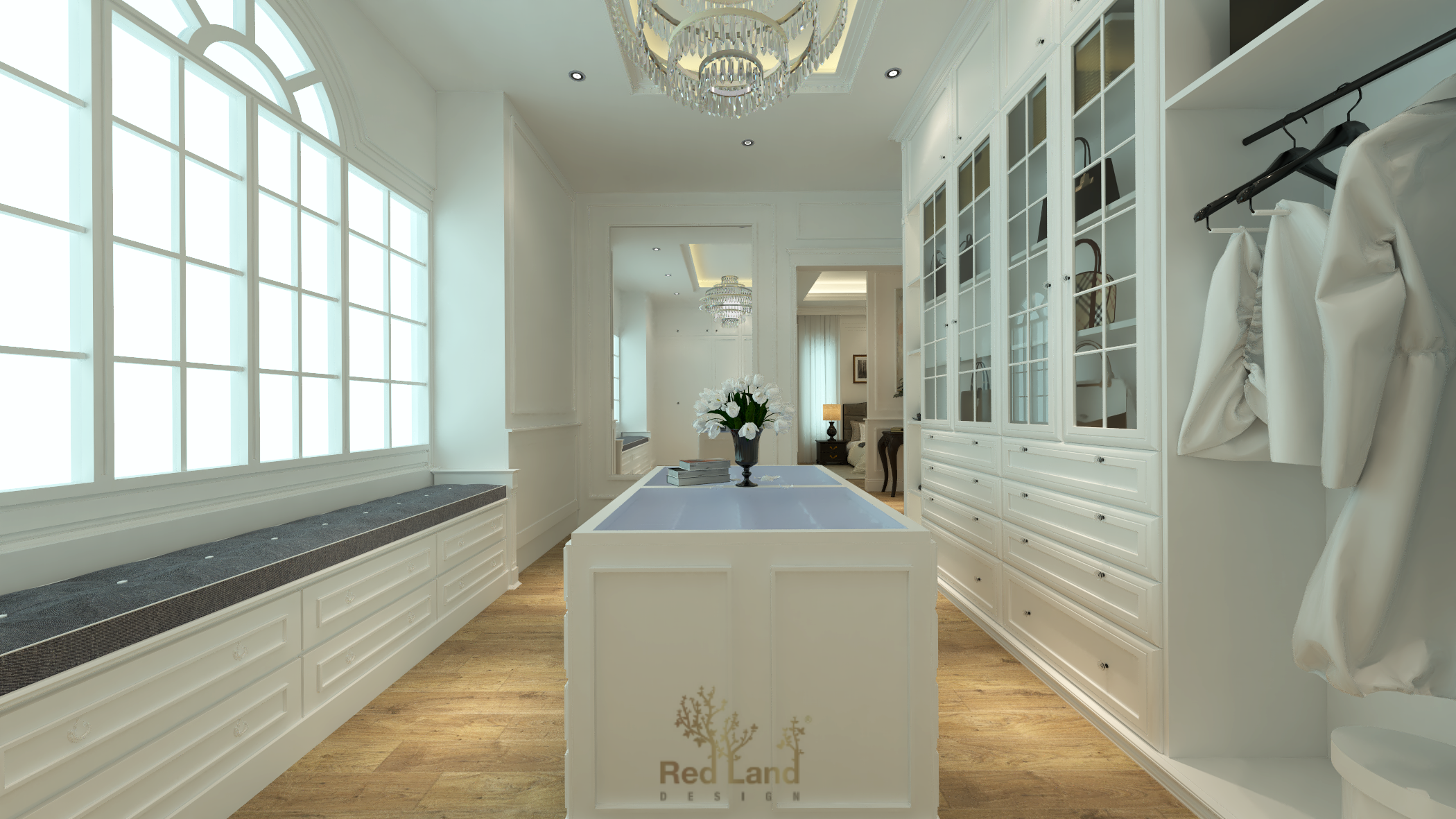 White room length fitted wardrobe. The coloured accessories perfectly compliments this classy white walk in closet.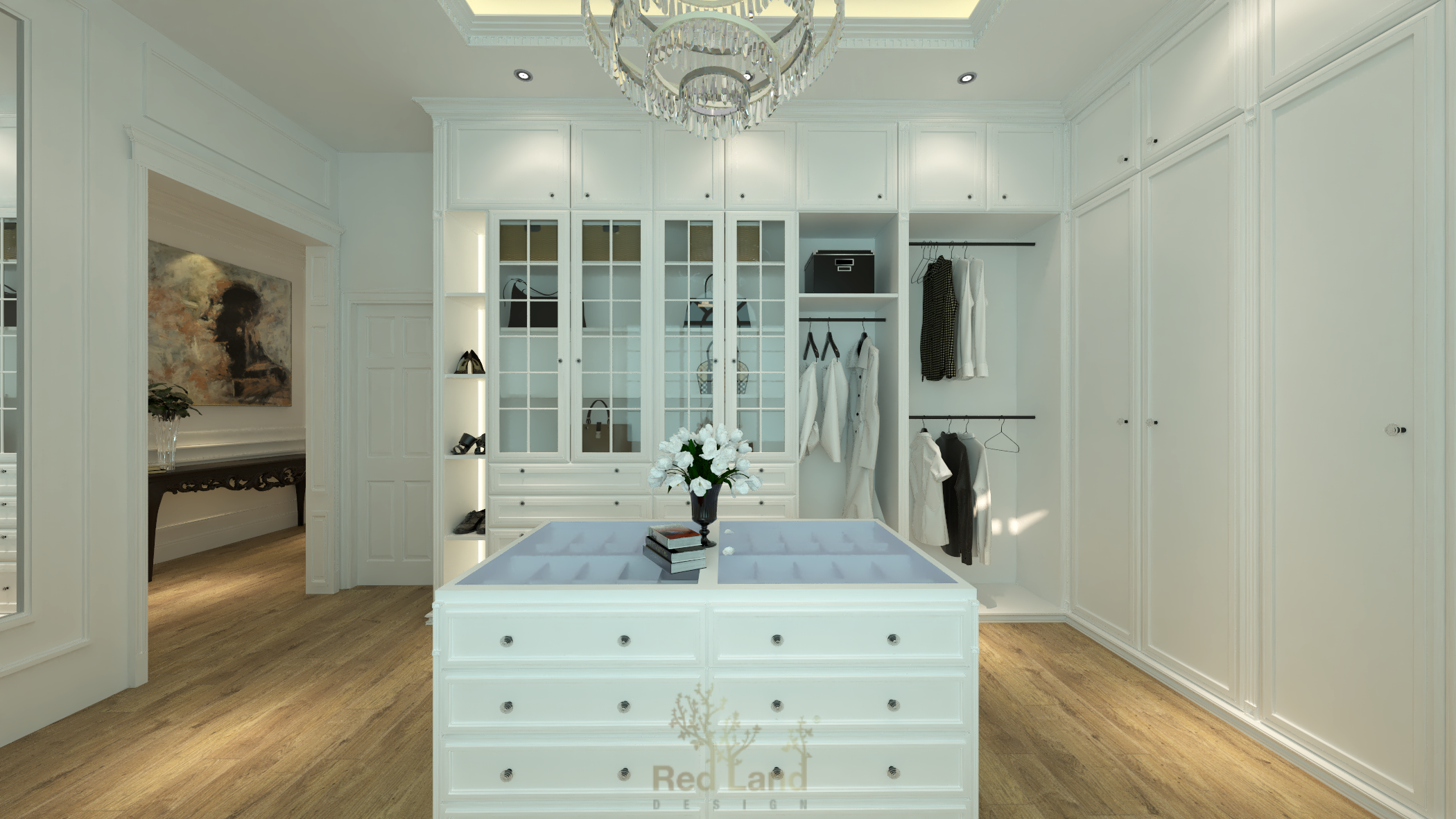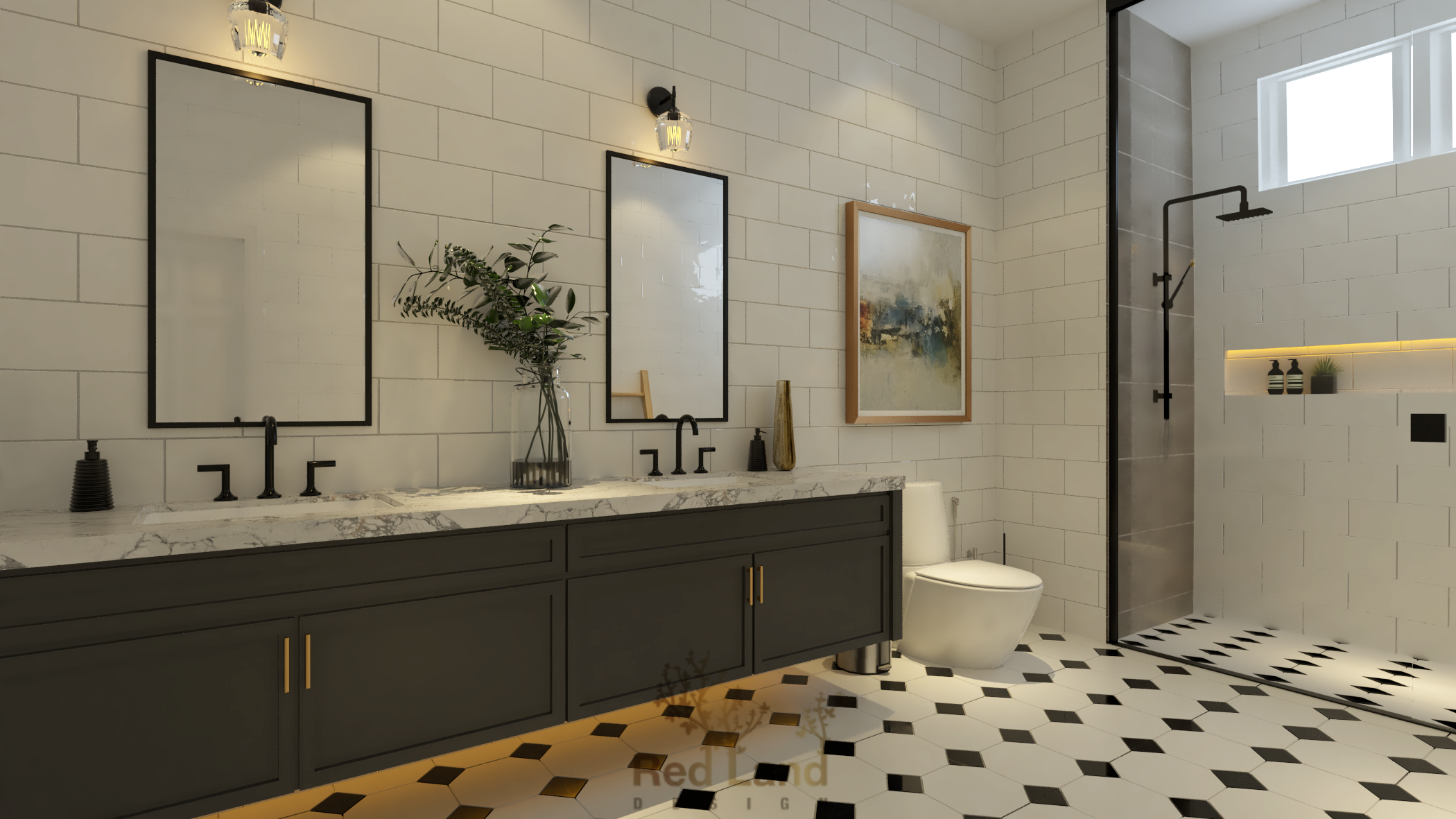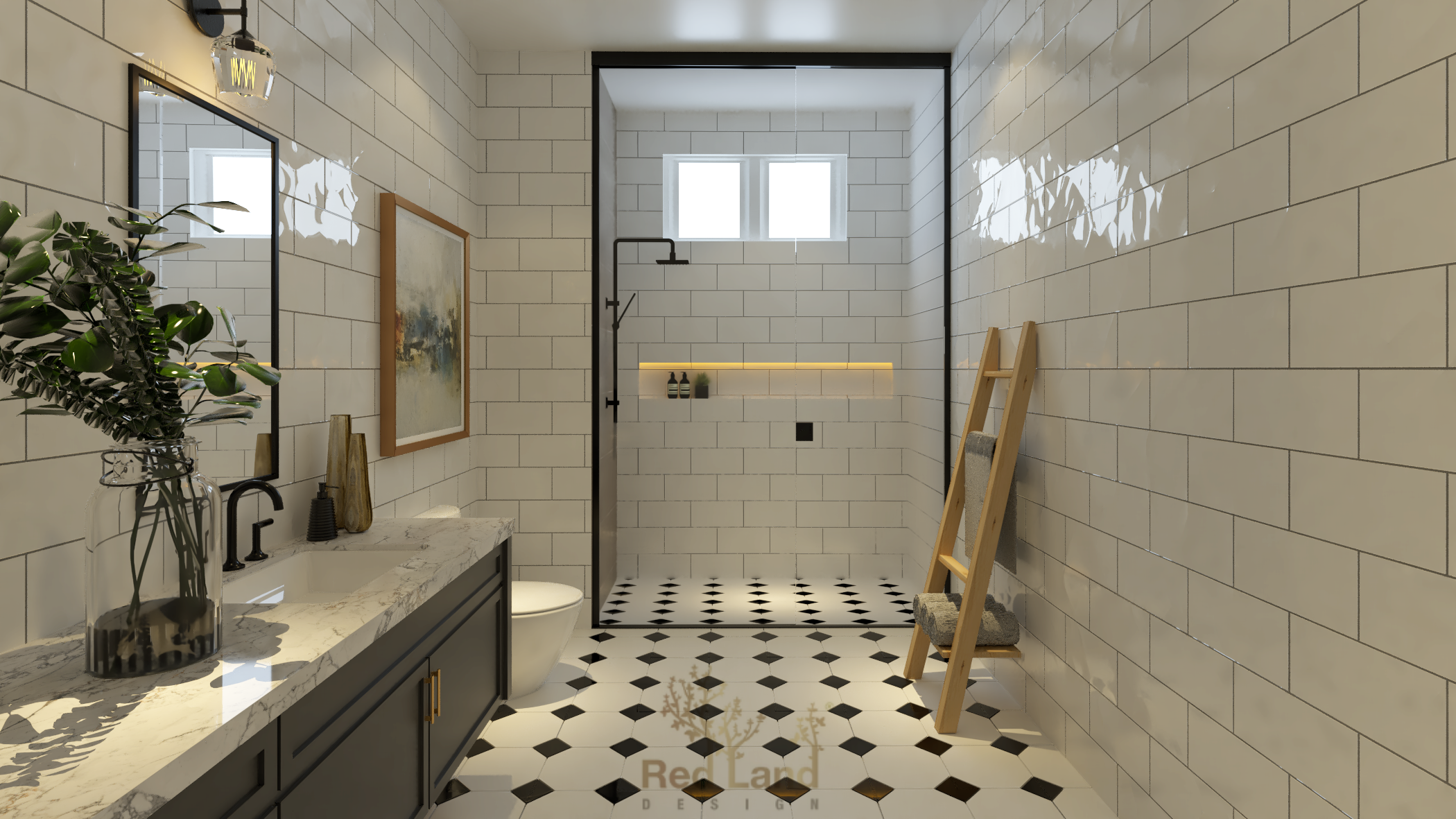 As a tile business owner in Ipoh, the interior design like the one found in Master Bathroom suits with favorite tiles selections to suits the English theme.