Today we share an interior design of a Semi-D in Taman Golf, Ipoh. This property was owned by a young gentlemen who had been living in multiple countries before returning to Malaysia.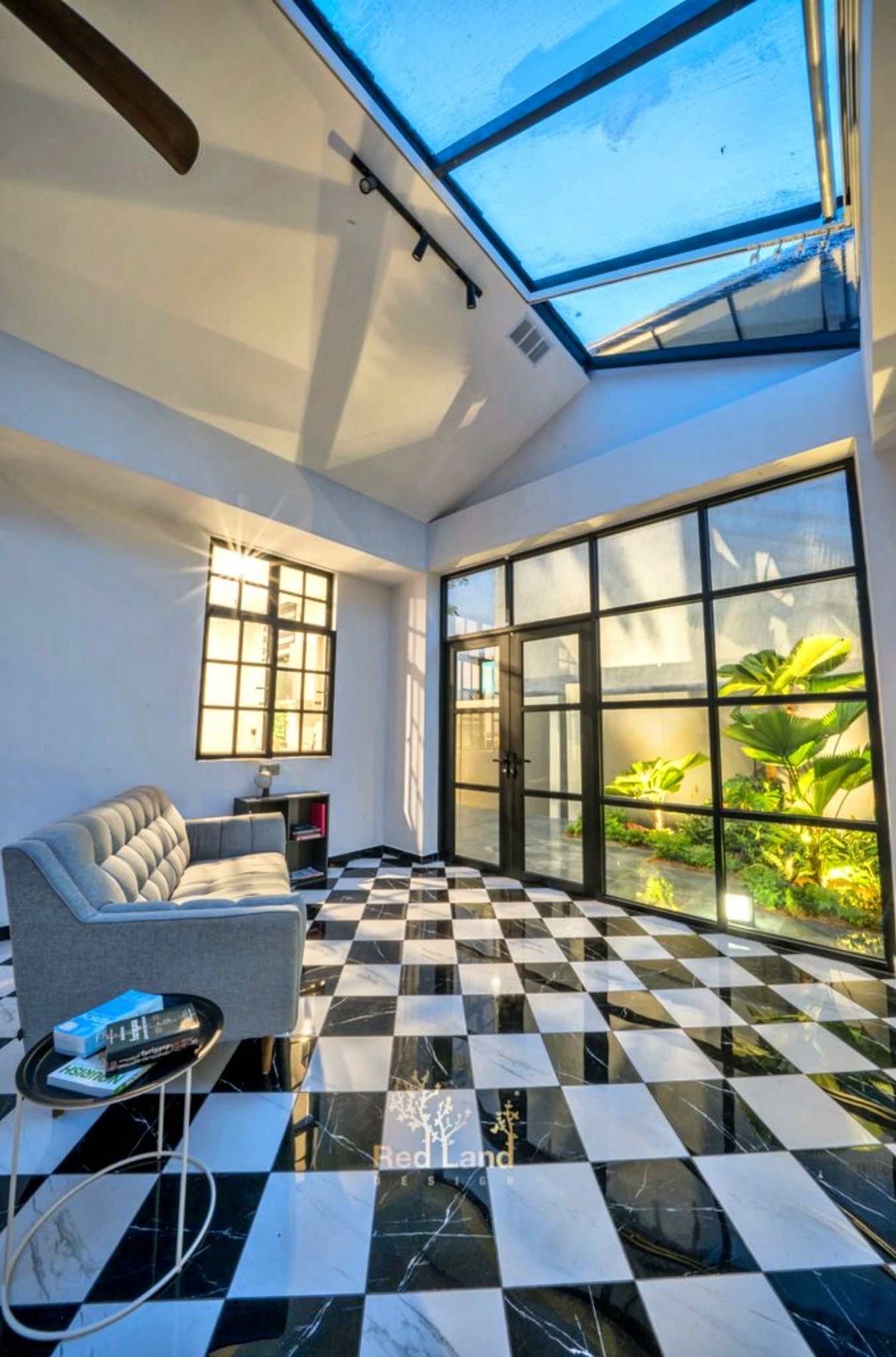 We design and built the rear extension structure as a dining room in New York style. A thick clear glass channeling natural light into the interior atmosphere (yes, that includes heat, a downside of a glass roof in a tropical country).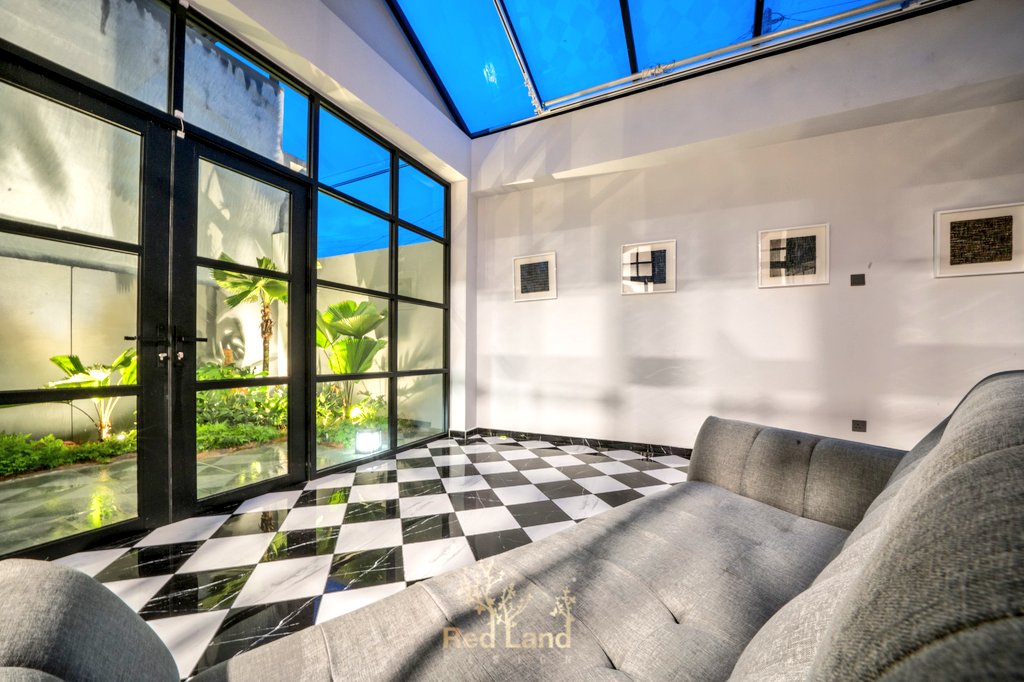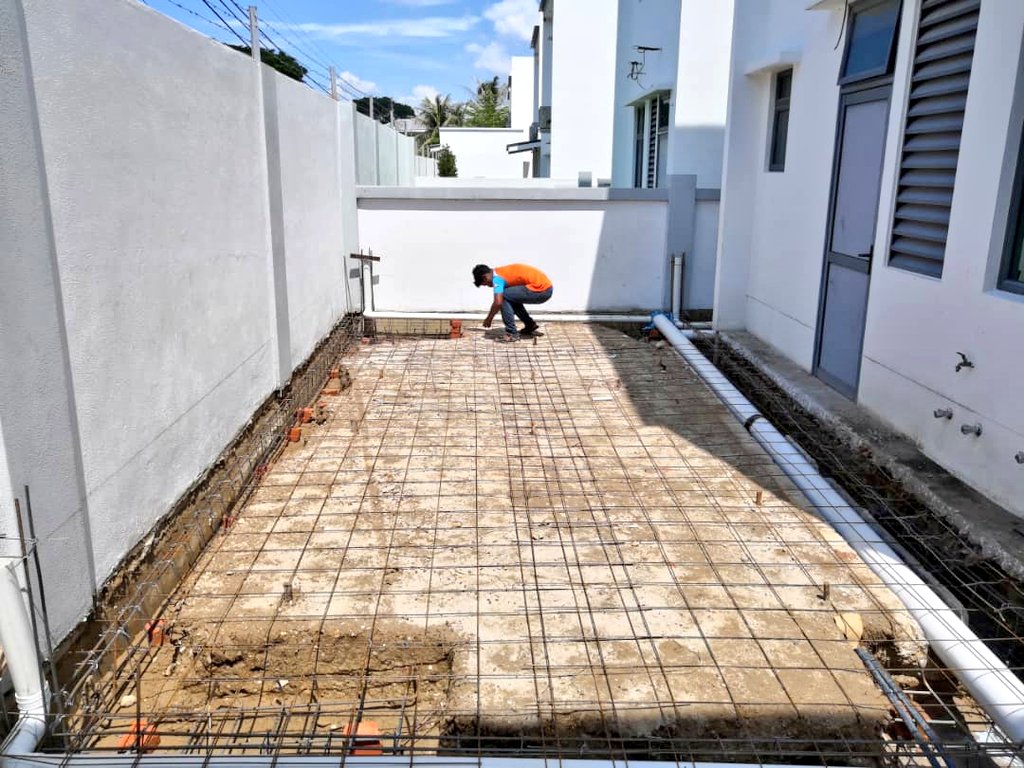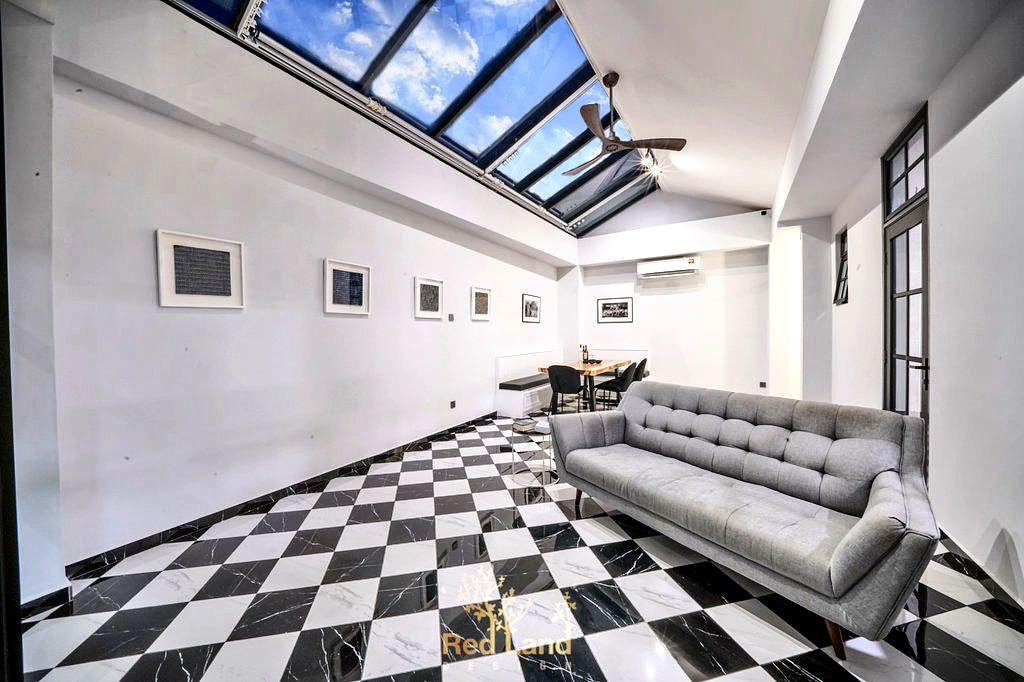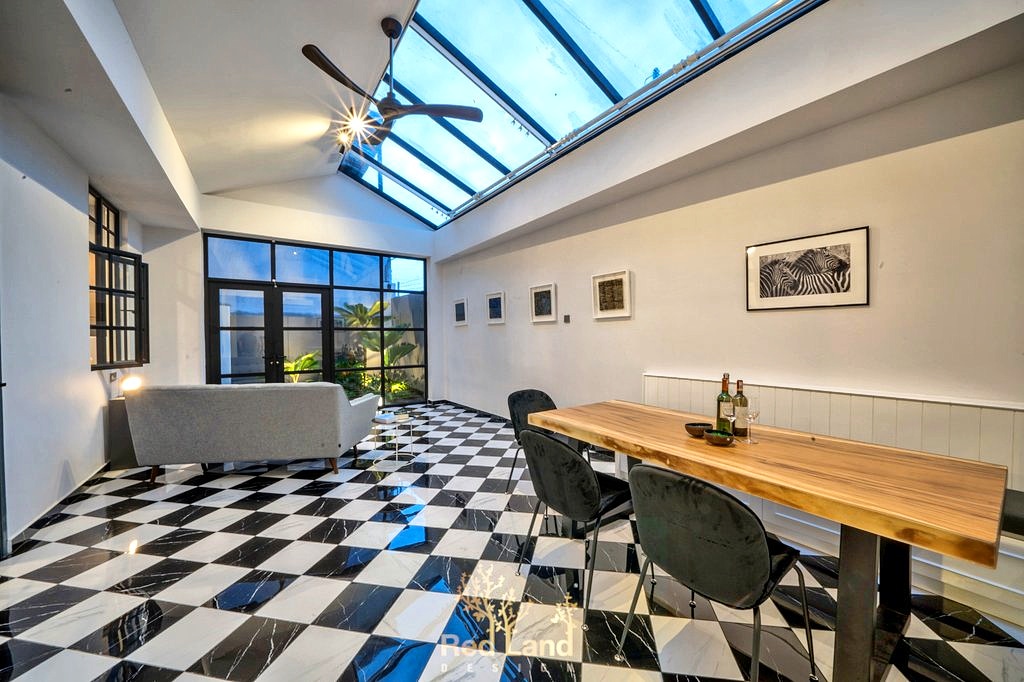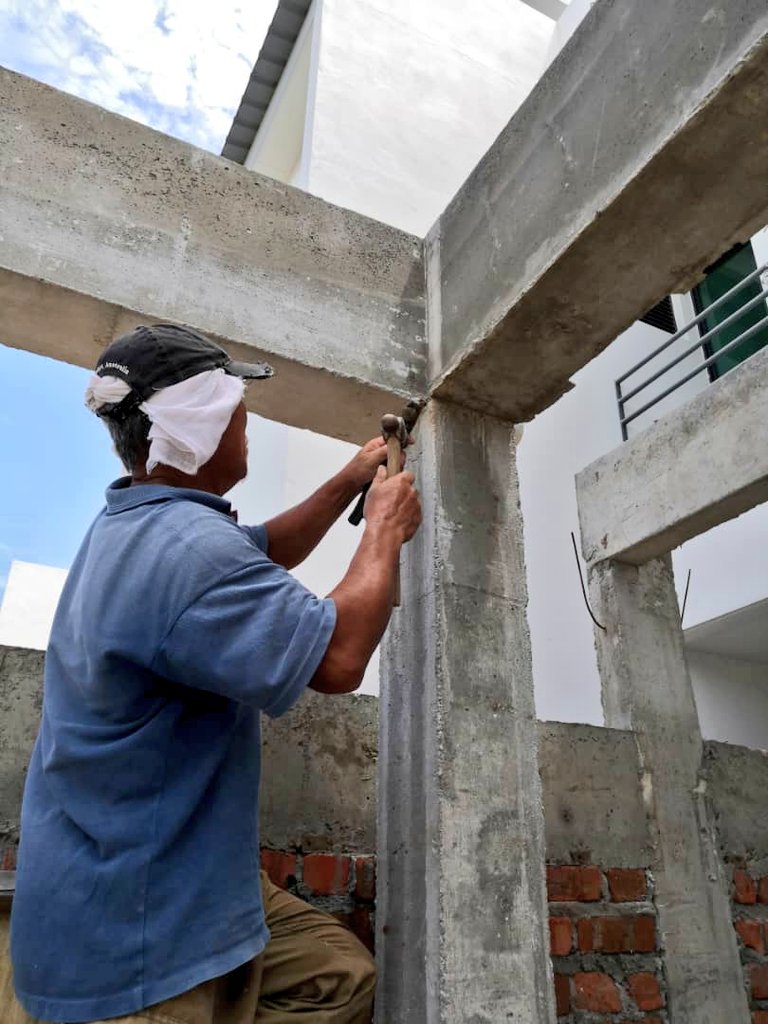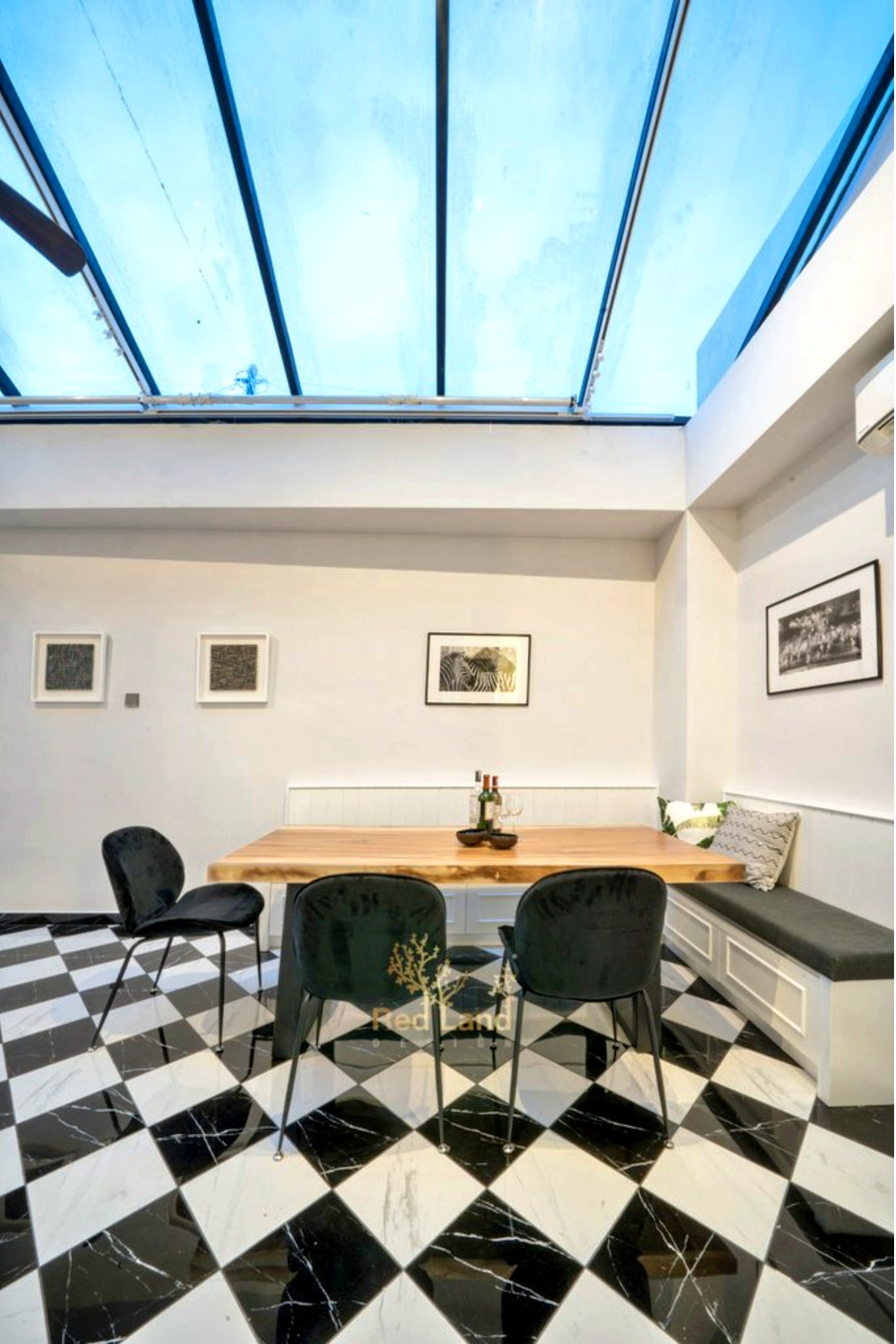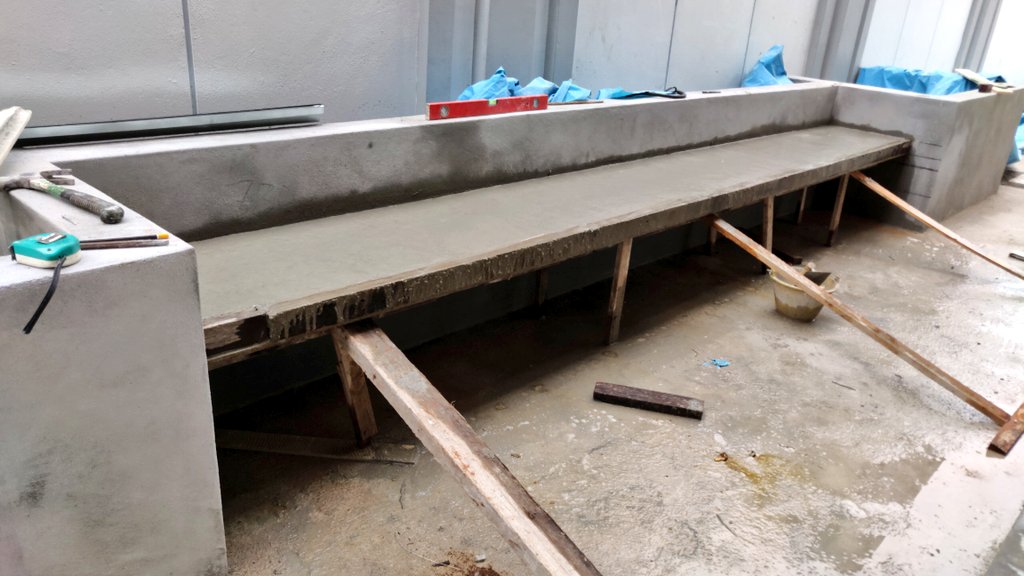 Further to landscape area where we work out a design and planter boxes with concrete seater to suits owner's favorite plants consist of 17 different species.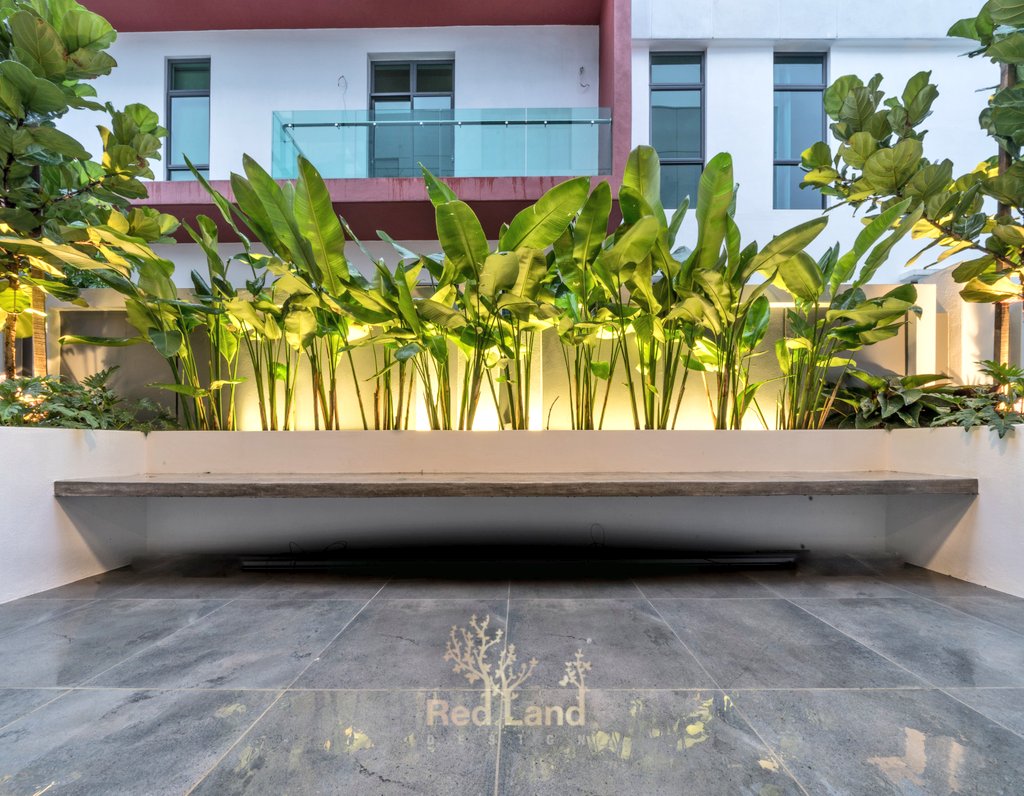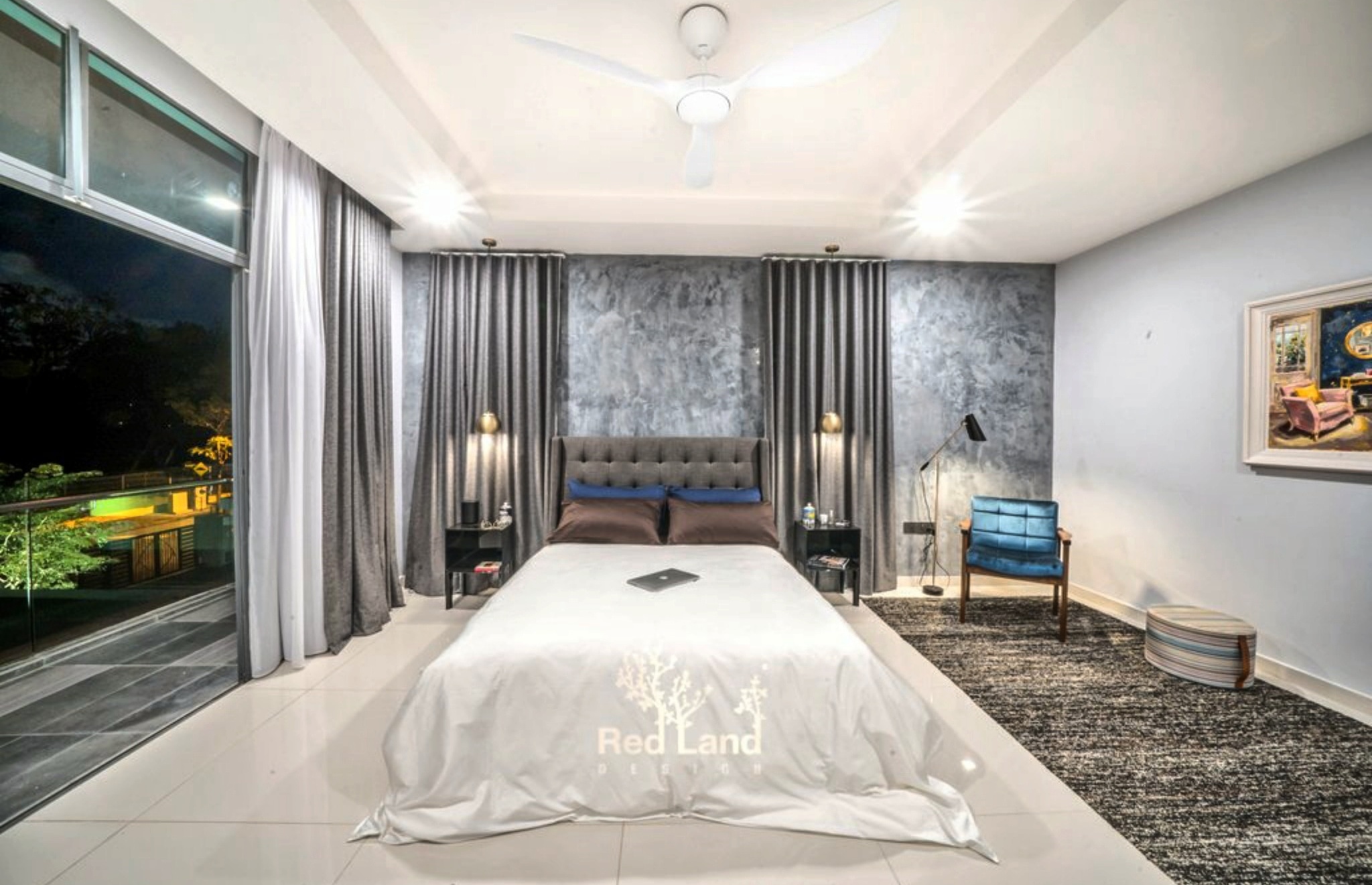 Thank you Vasari Malaysia for providing us their wall plaster to create such excellent texture on master bedroom feature wall.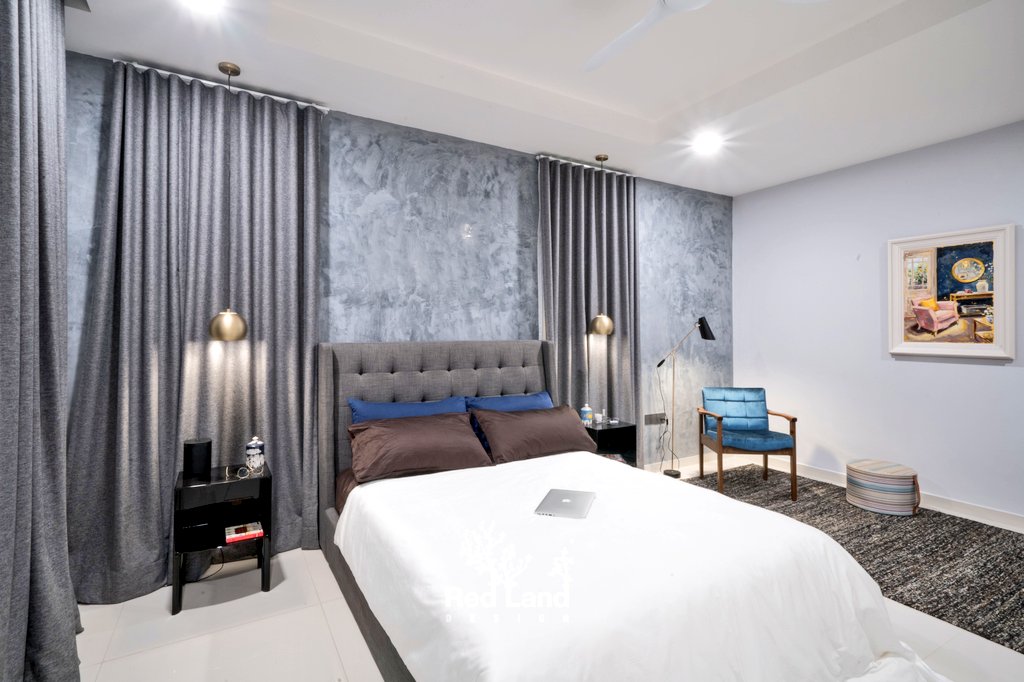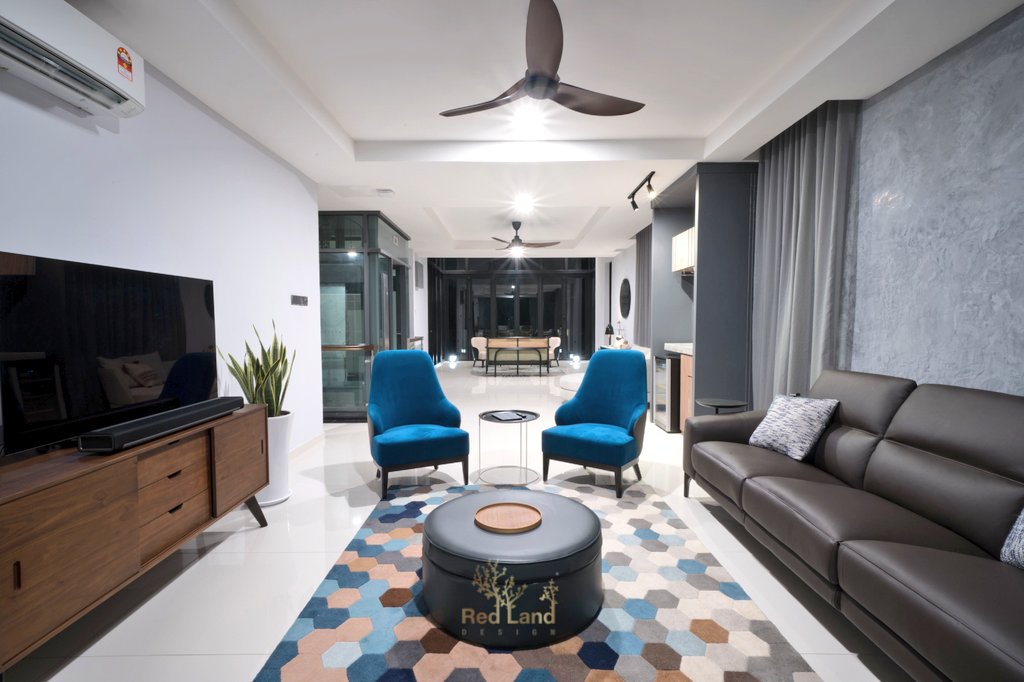 When there is a budget allocate for a home renovation (who doesn't have by the way), most of our local client would emphasize on fitting and complicated feature which may not age well. This house owner highlighted to us that all he wanted was a scandi and homey ambiance with high quality furniture that could last for ages.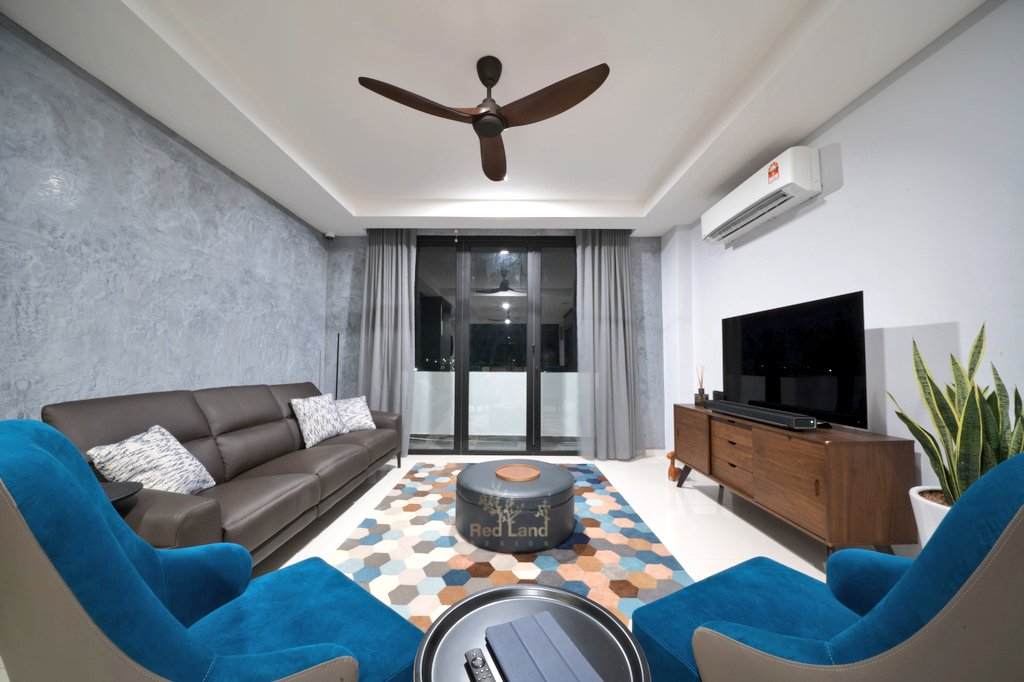 Installing double glazing glass roof weight 90 Kg each is the most risky work in this project.
The following is the brief explanation on single piece double glazing glass.
And here is the final result of the glass house section on 2nd floor. The double glazing glass roof functioning to decrease the interior temperature. Each single glass panel consists 4 pieces of 5mm thick tempered glass with 12mm clearance in between to reduce interior room heat.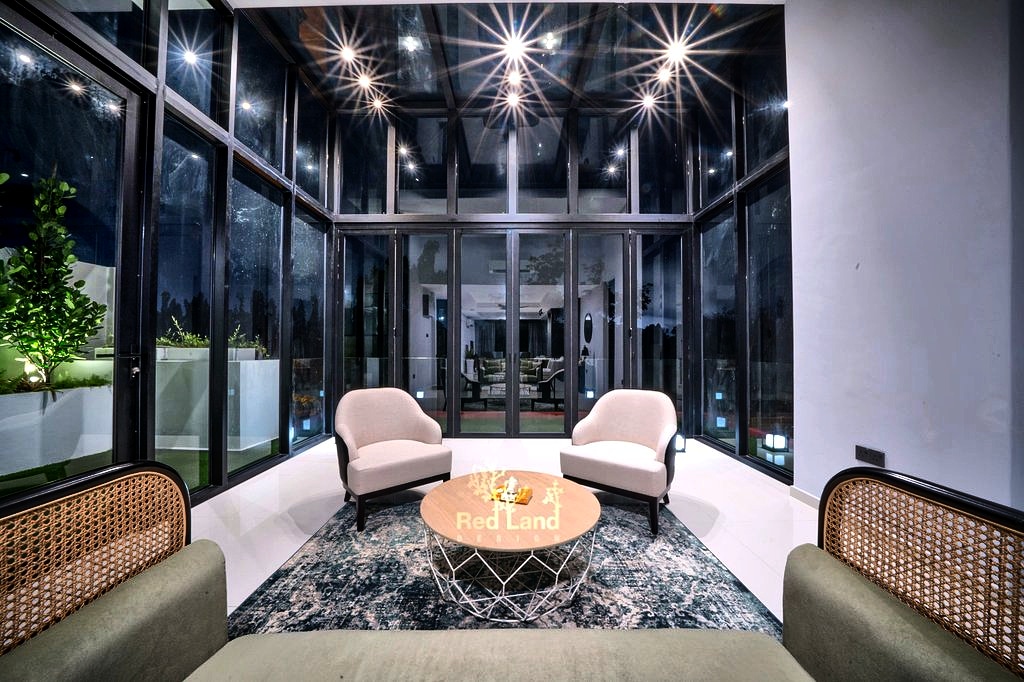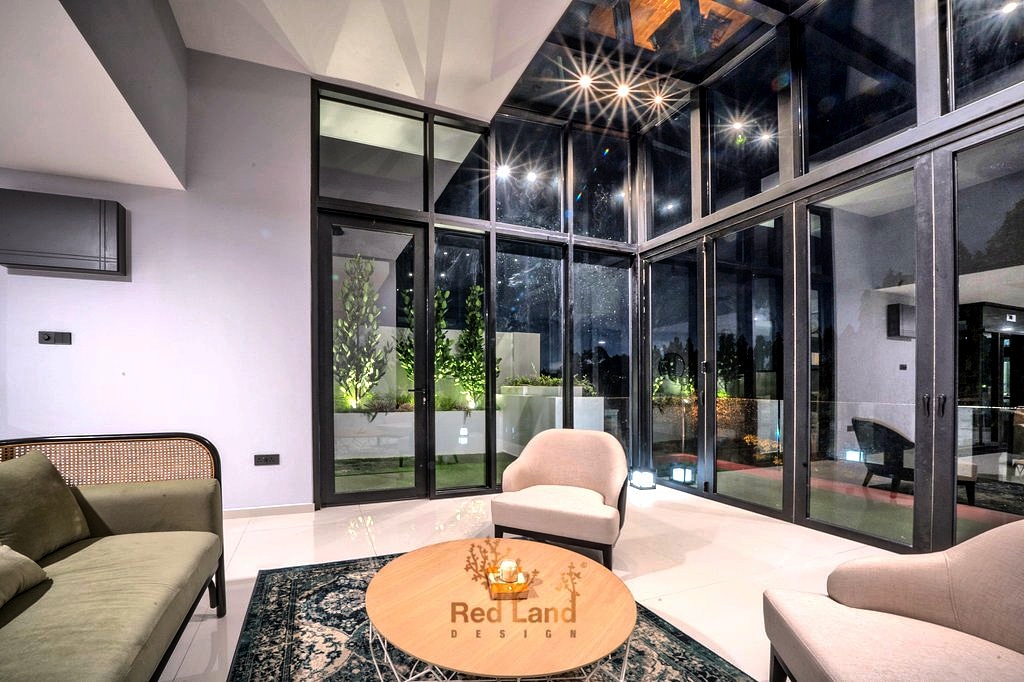 On this entertainment area, we built a table top without a basin at wine pantry section inspired by counter found in Kanye West / Kardashian home. It works such way to channel water flows directly to the discharge point we made on the table top itself.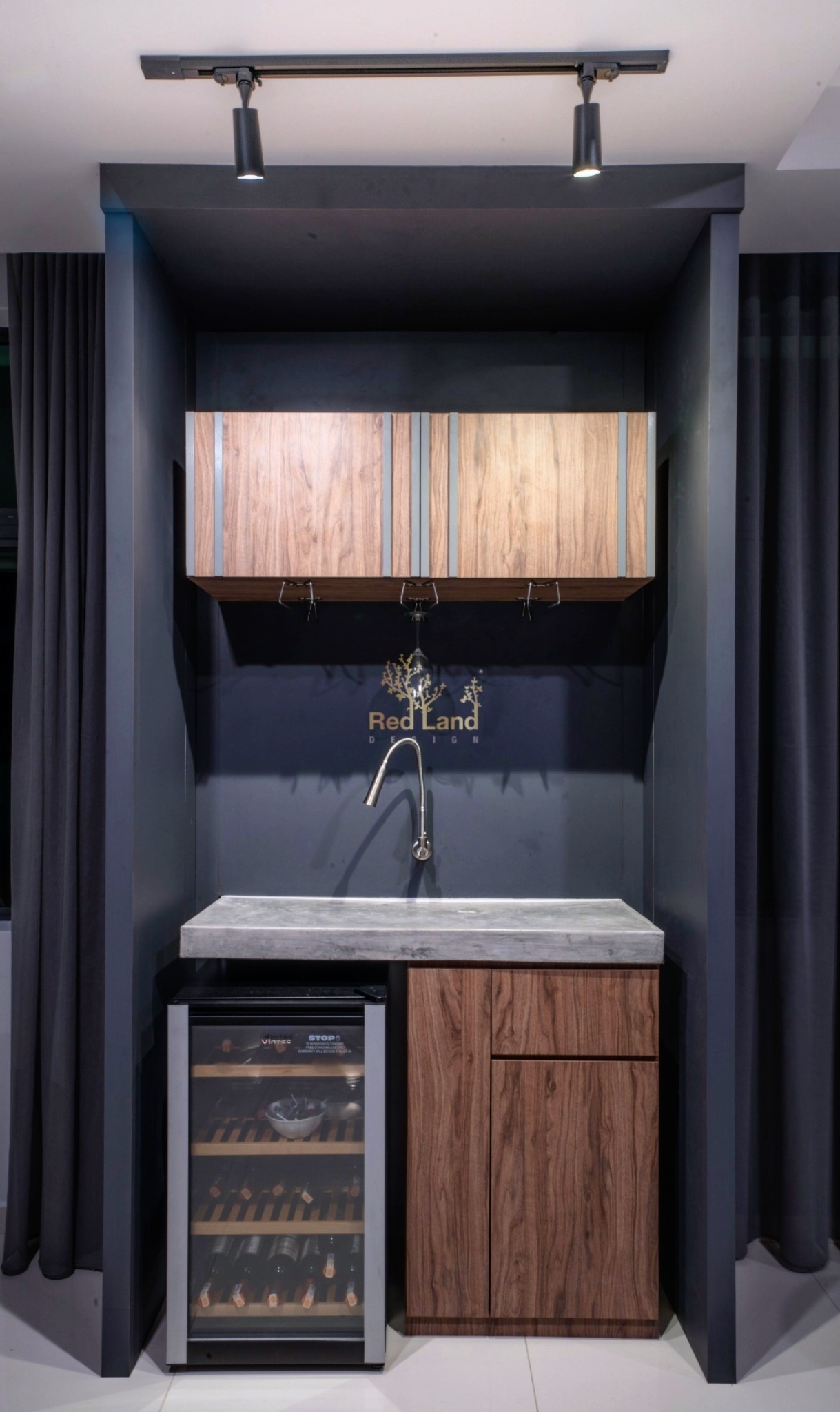 Following video courtesy of Kanye Team Daily entertainment Instgram page which inspired us on designing and built such table top.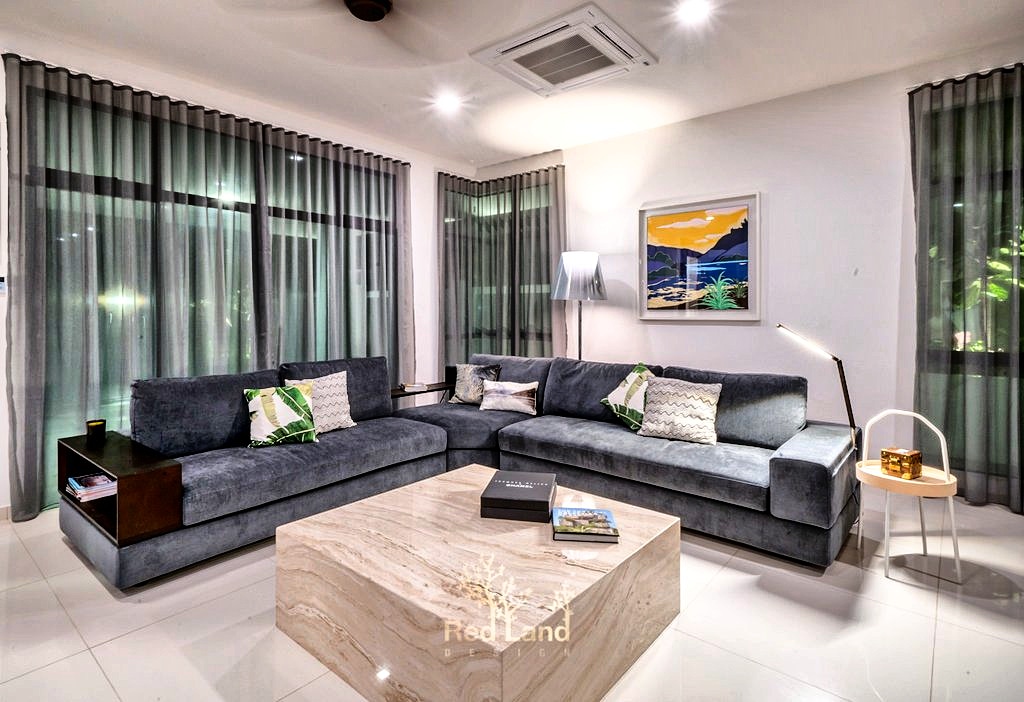 Another highlight was the table top placed in living area which we custom made (and solidly made) with selected marble on each side. That weight required 5 professionals mover who use to have regular gym session to move the item around. OK, we kid on the gym session part but serious on the weight.