The man behind this project is non other than the founder of Red Land Design®, Chris Lau. Transforming from art concept which based contemporary with local flavor by our chief designer Pinkee Chan, the team and client were astounded by the end result.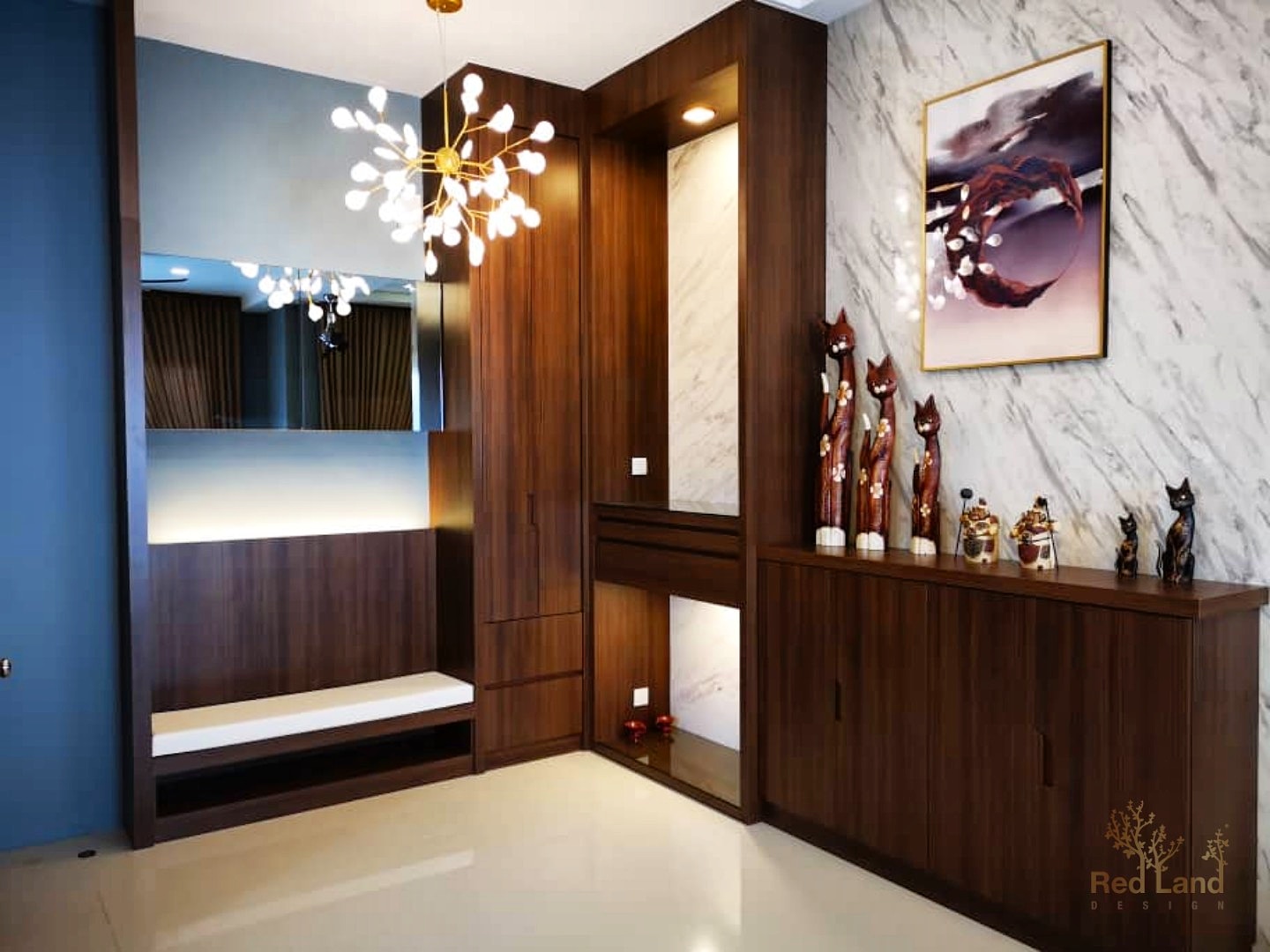 DB box from existing architecture left untouched here at the entrance side wall. Where? It was hidden inside the mirror panel. It was just an organic thing to practice by any of our team mates to workout a design solution to suits.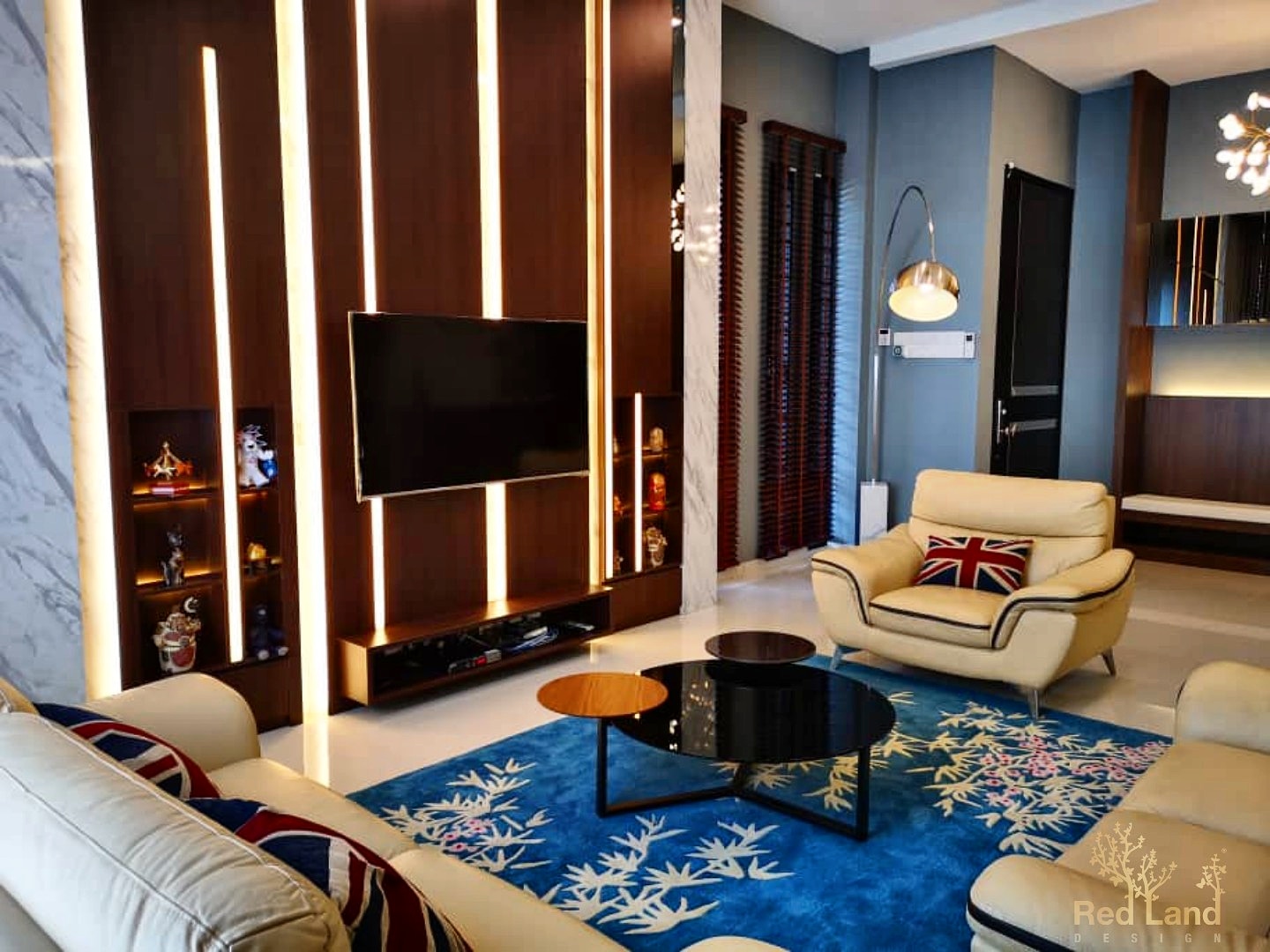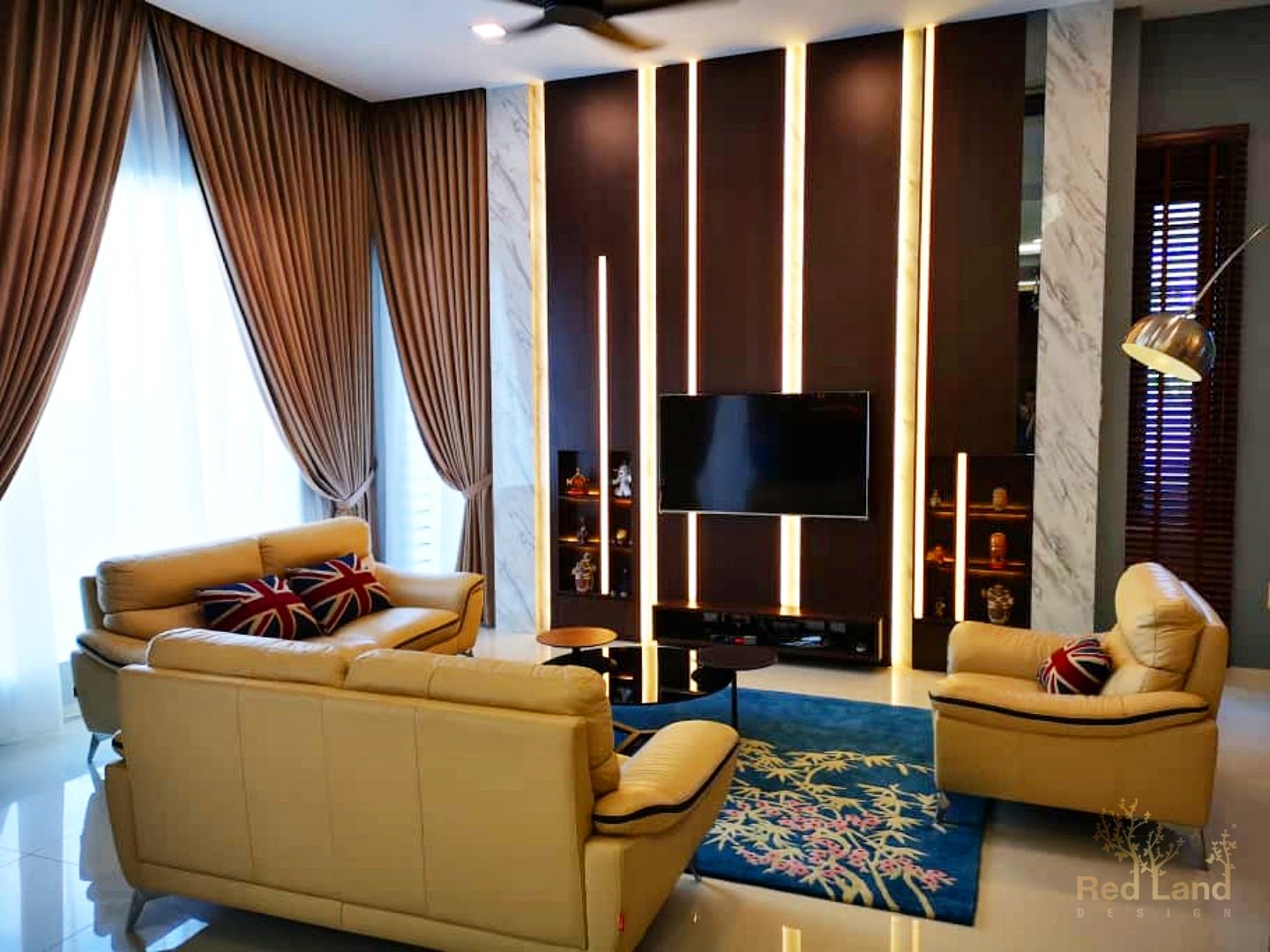 TV panel made up to ceiling height with conceal lighting to enhance our design work.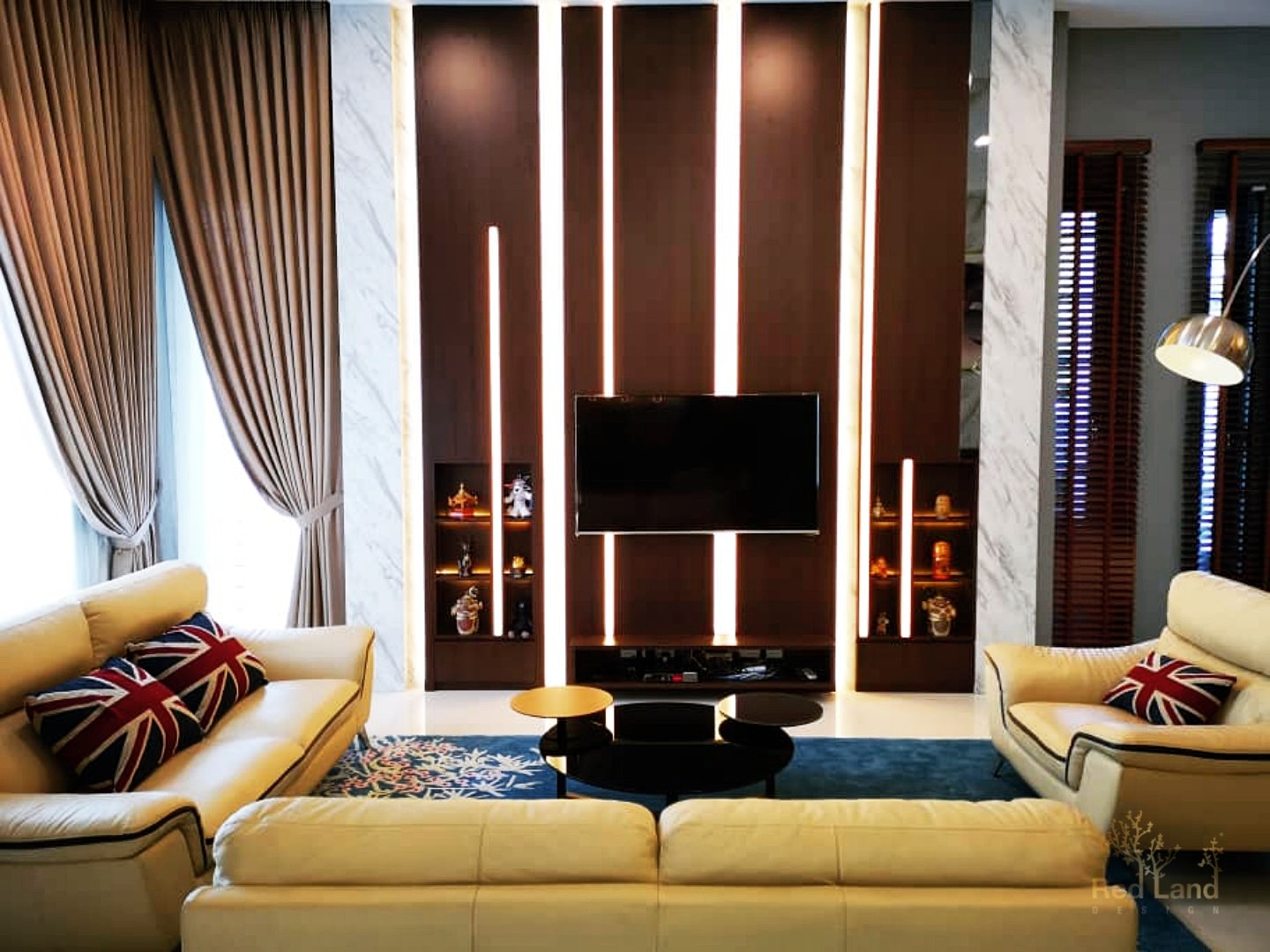 Contemporary mixed with narrative local oriental element create a satisfied home for the business owner.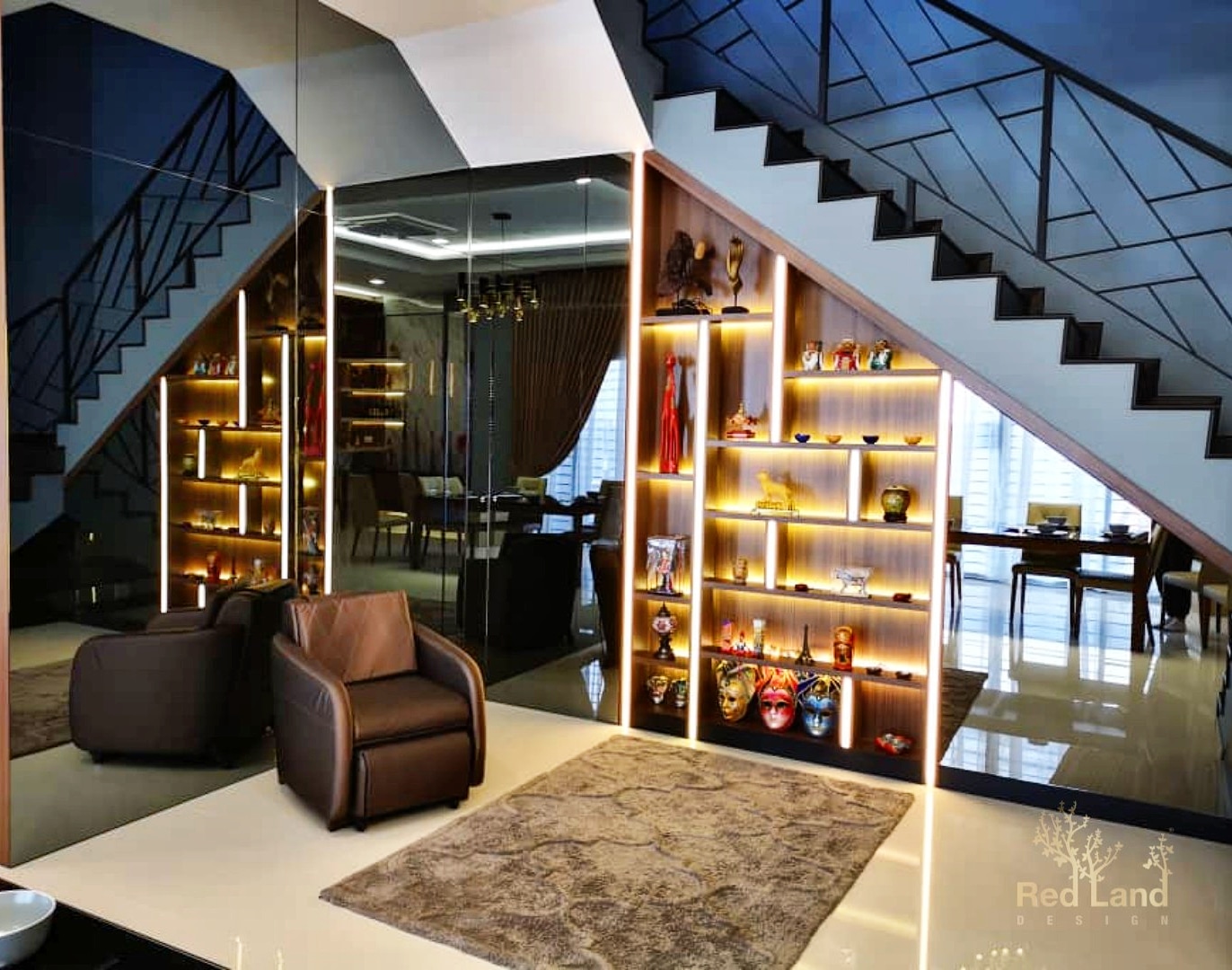 Under the staircase, as usual we did some 'street magic', yes, everyone knows the trick on how we hide the store room behind this large panel, without surprise, still magician will always enjoy doing the same art performance. On top of that, collectible items display from various countries and grey clear mirror highlights making this unit as another modern masterpiece.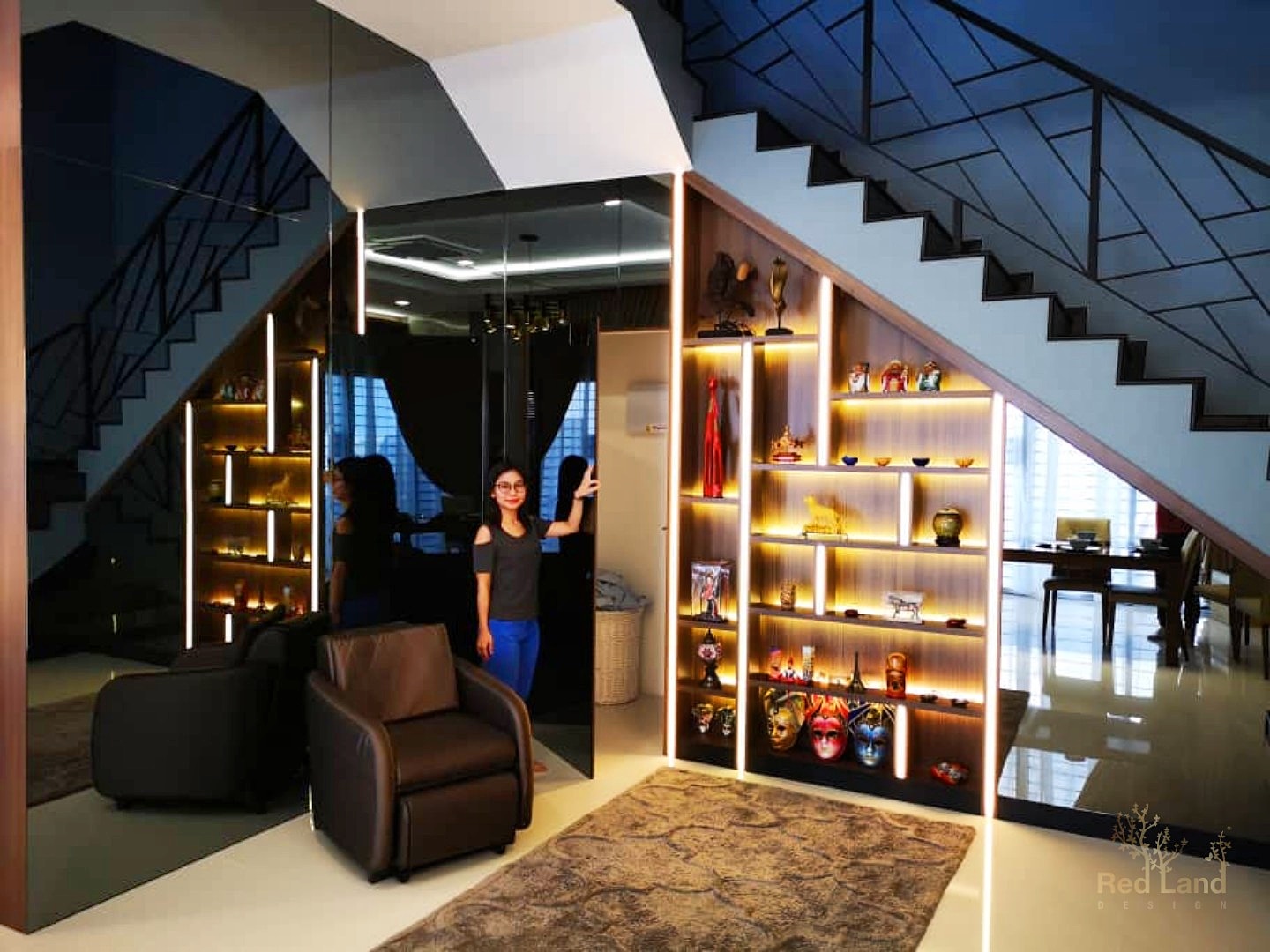 Voilà!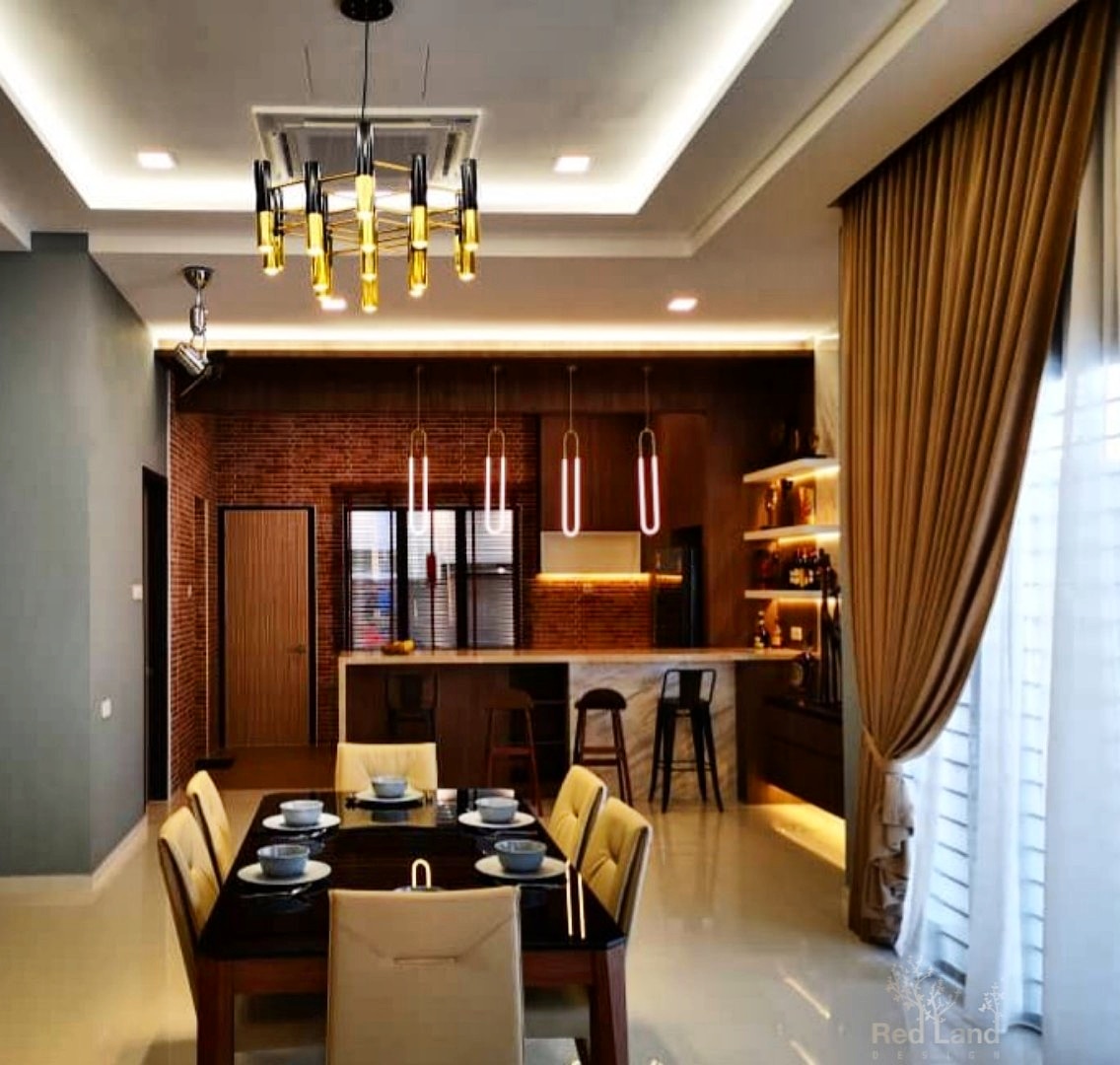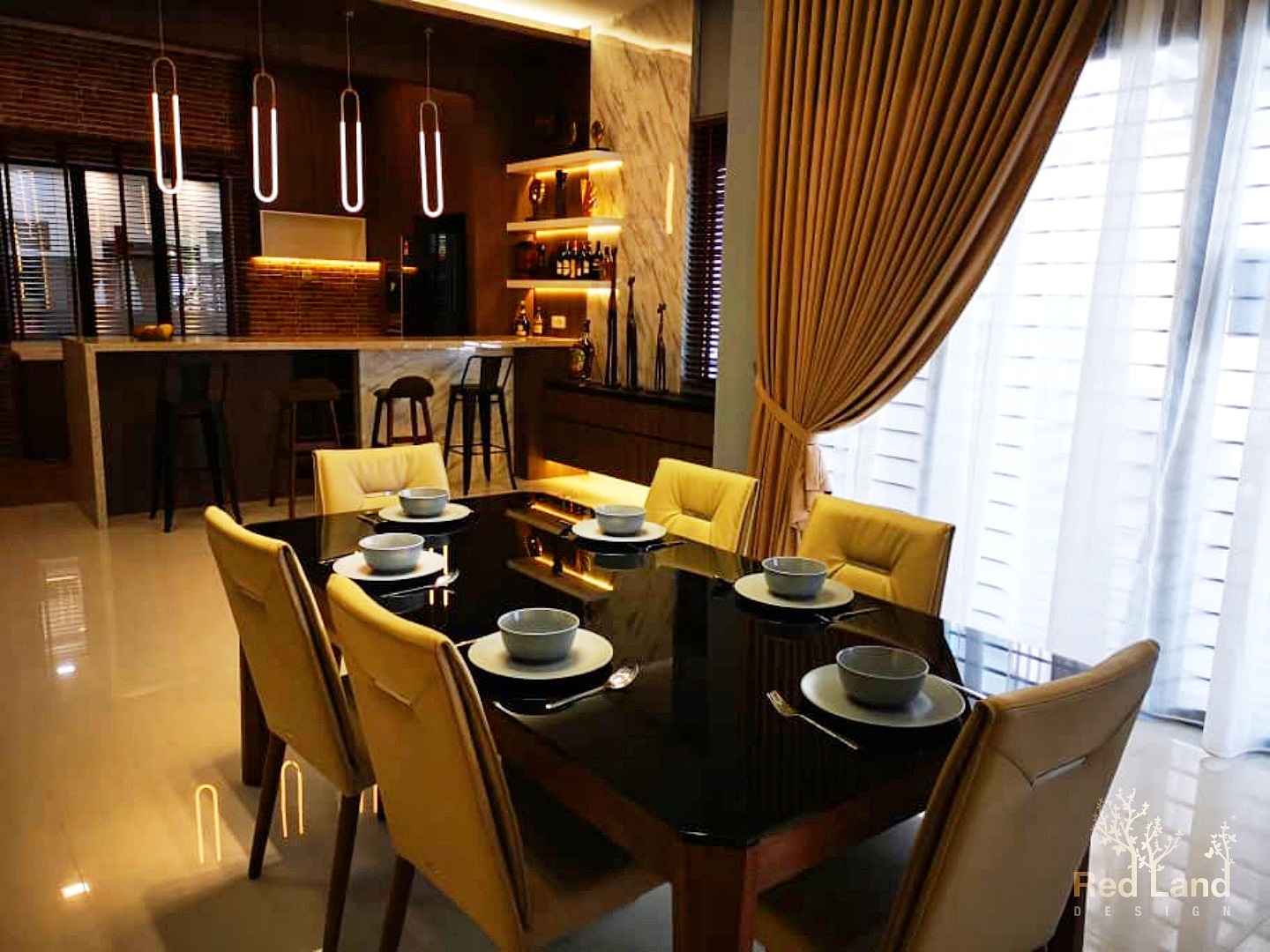 We promote idea of space enhancement concept by avoiding divider insert into living – dining area section.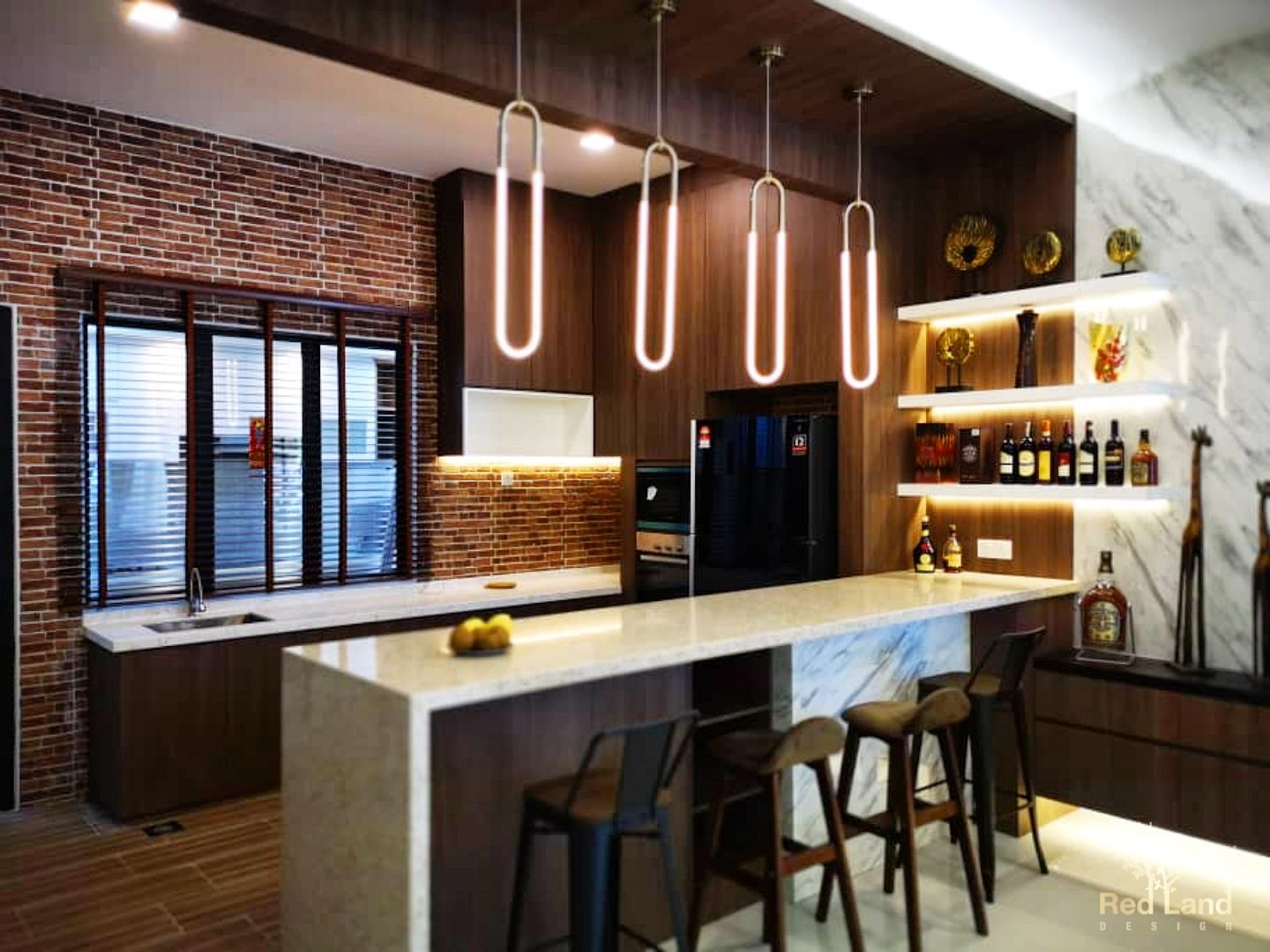 Dry kitchen combining bricks cladding, marble panel and quartz top as main element.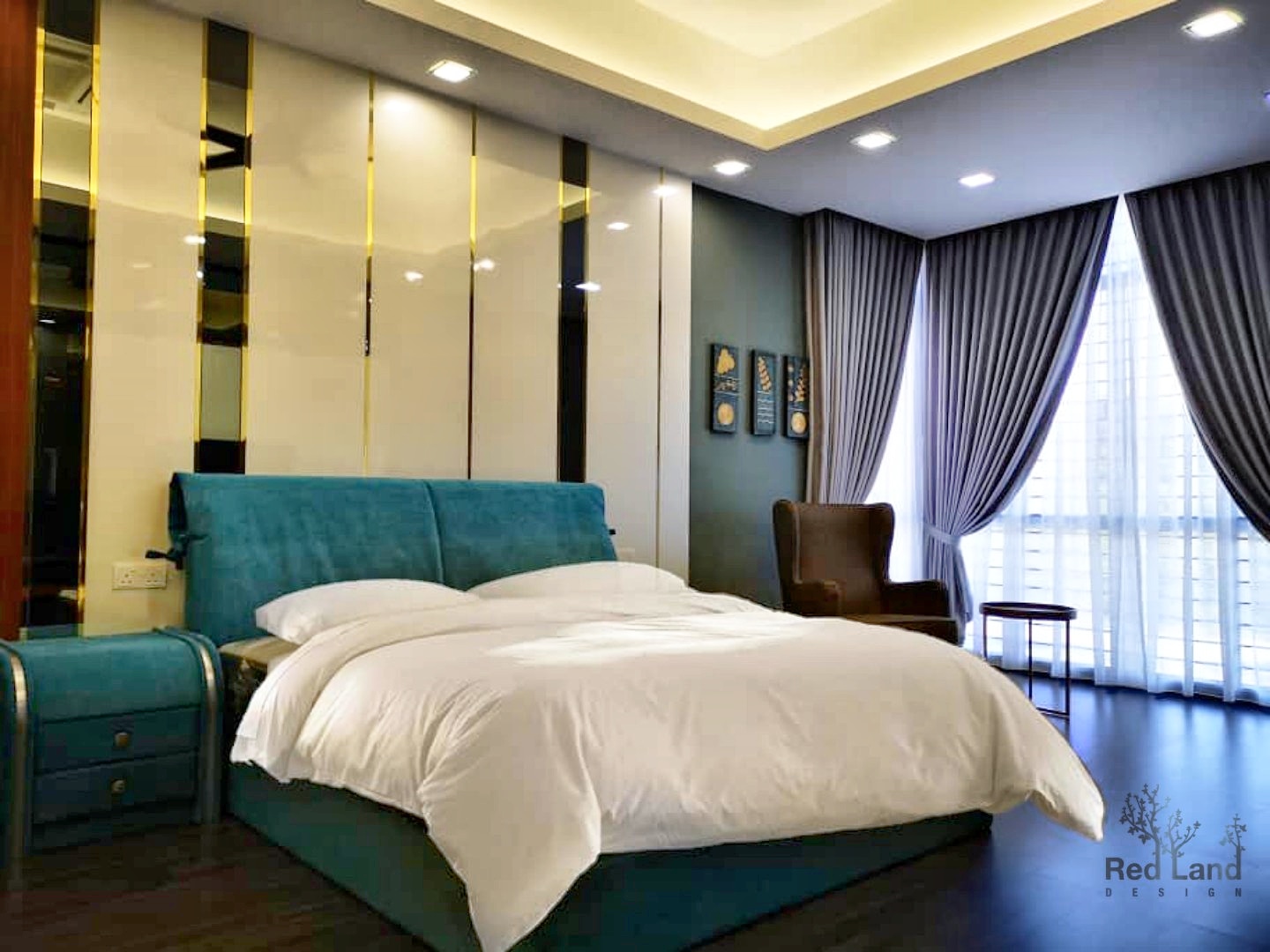 Bed panel HPL finishing by Formica and grey mirror enhanced with gold lining.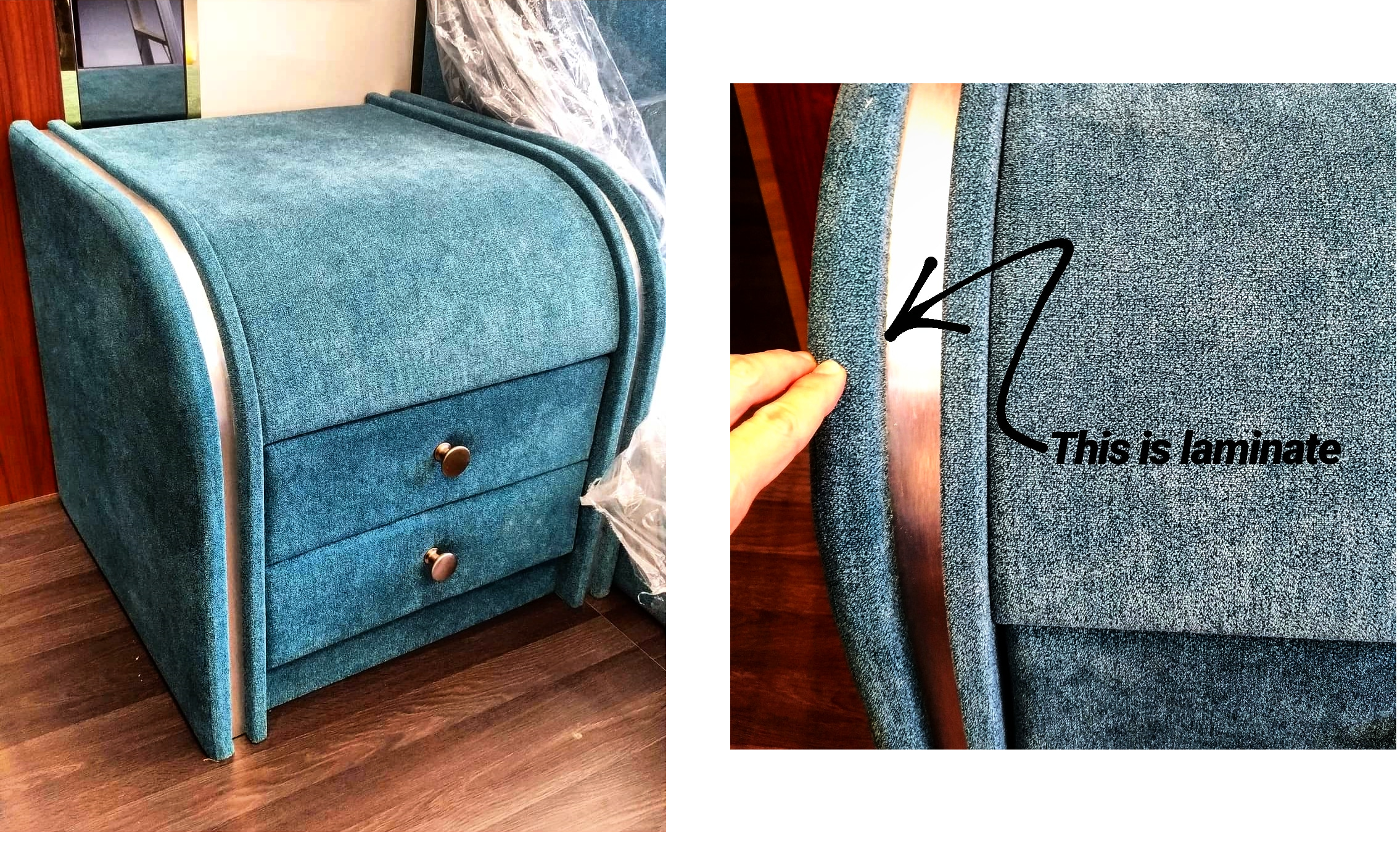 One small breakthrough was the custom made bed side table which in fabric finishing.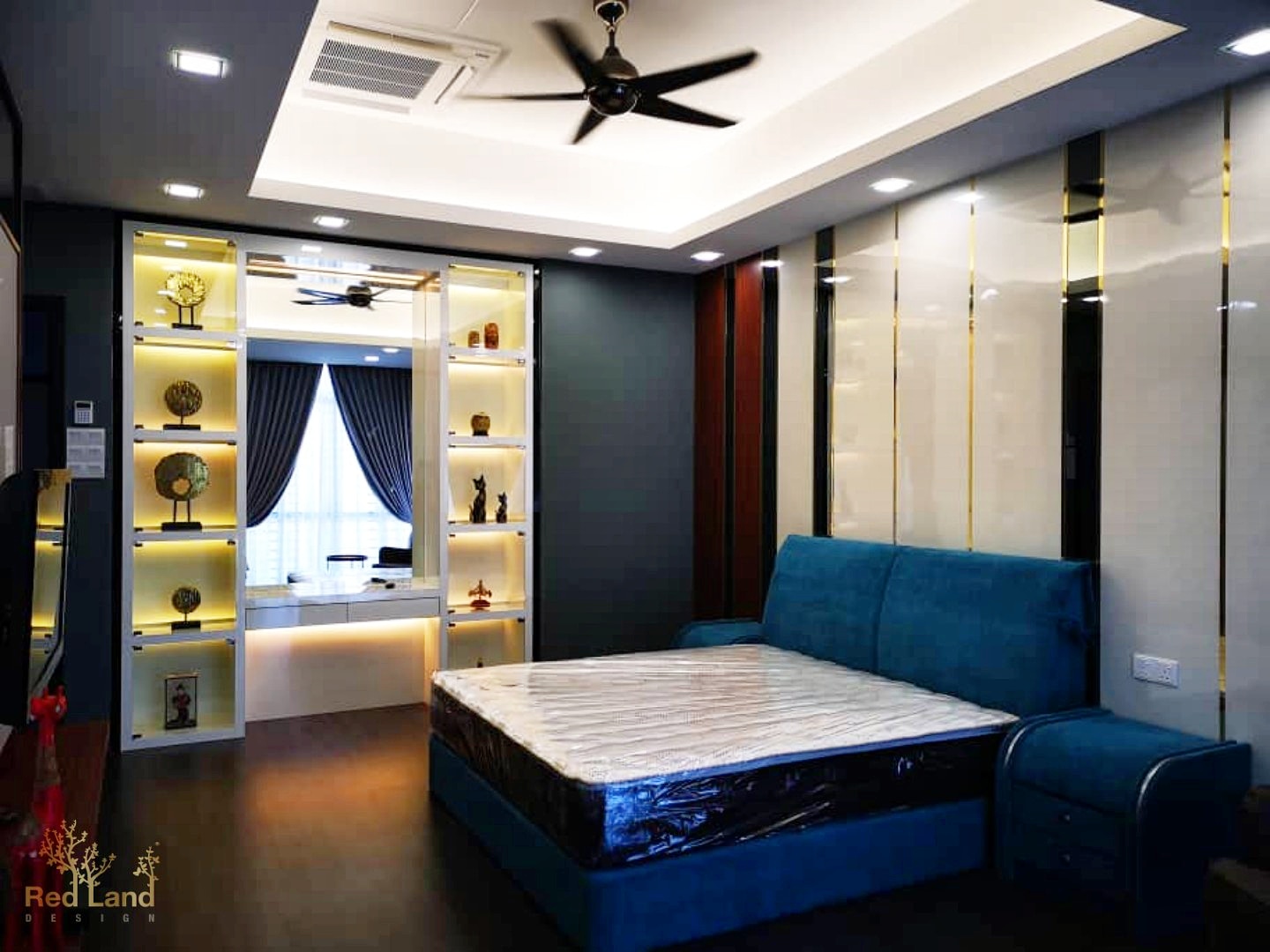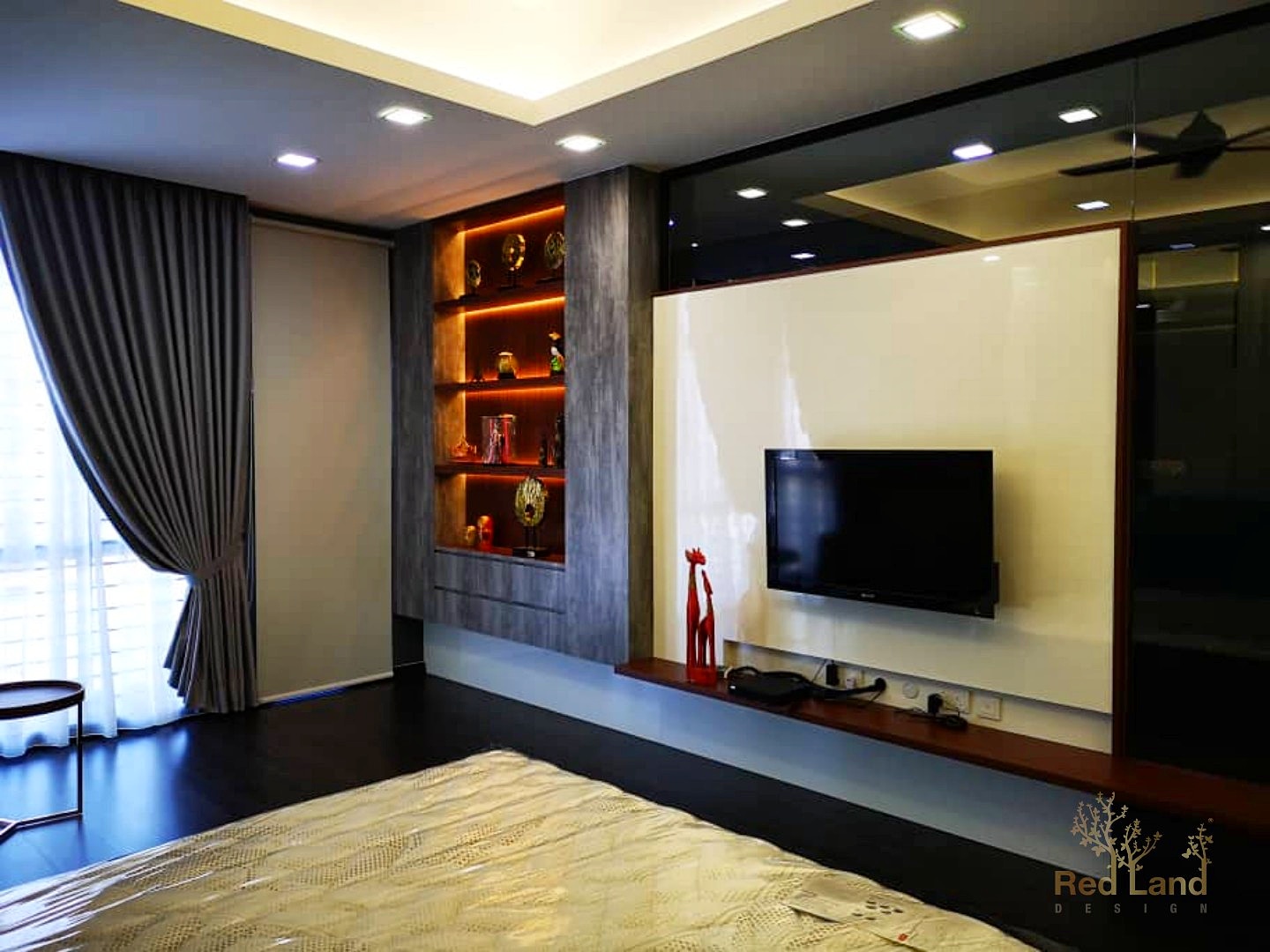 Similar idea for the master bedroom on previous project in Ipoh South Precinct, same formula applied here whereby a divider panel design functioning to hidden the walk in closet behind.