This project lead by non other than our very own founder, Chris Lau and Designer Head, Pinkee Chan. This long time duo aim to create an artistically cozy ambiance for the owner of the house in Le Greene, Tambun. We got lucky to have such client allowing us to have our thoughts without second doubt on our interior design proposal, ideas and how we built it. The result is incredibly satisfied by all parties.
As respect our client privacy, we only enclose certain perspective views for sharing.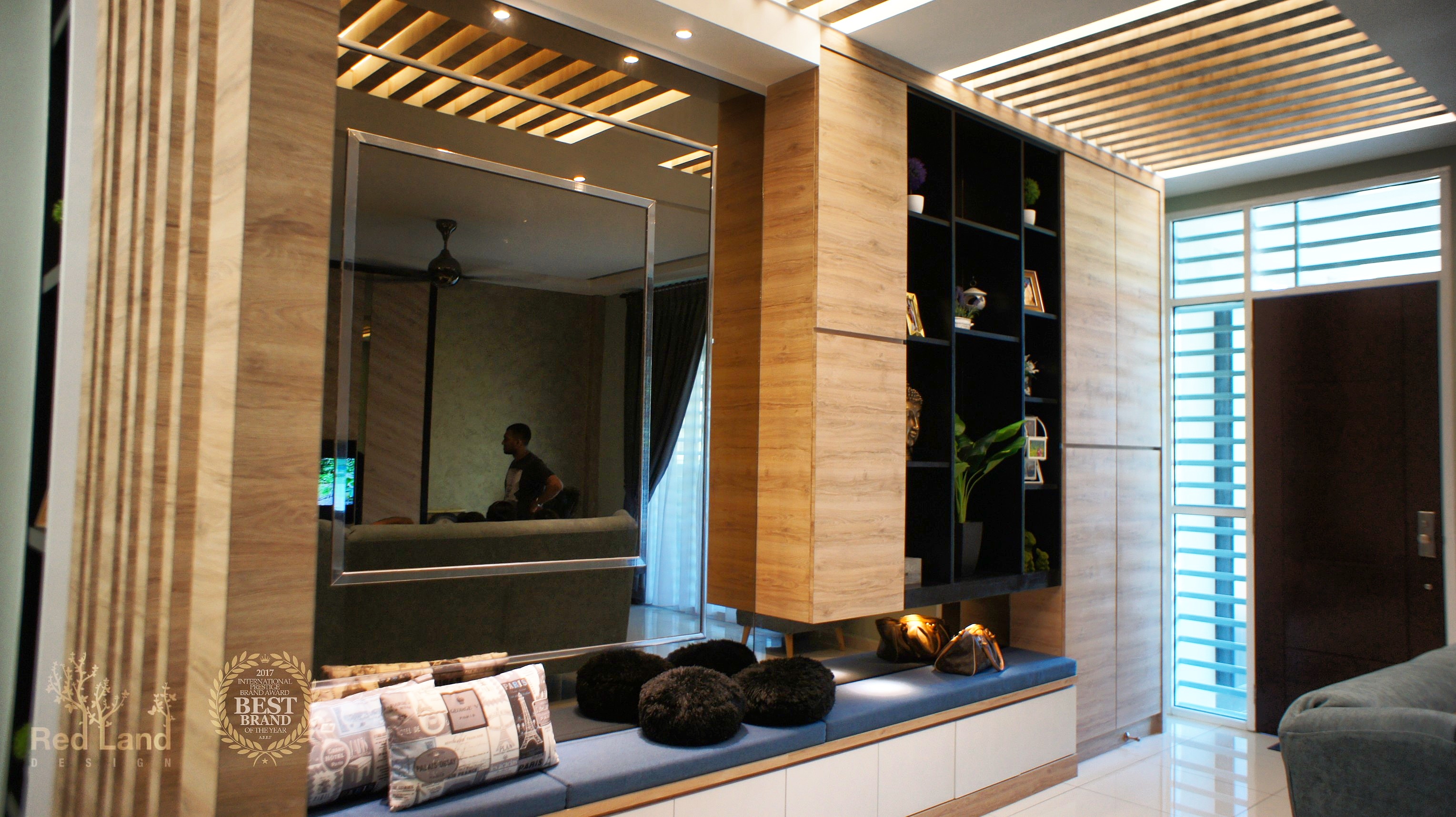 Feature section at the living entrance was designed for storage, display and guest sitting purpose.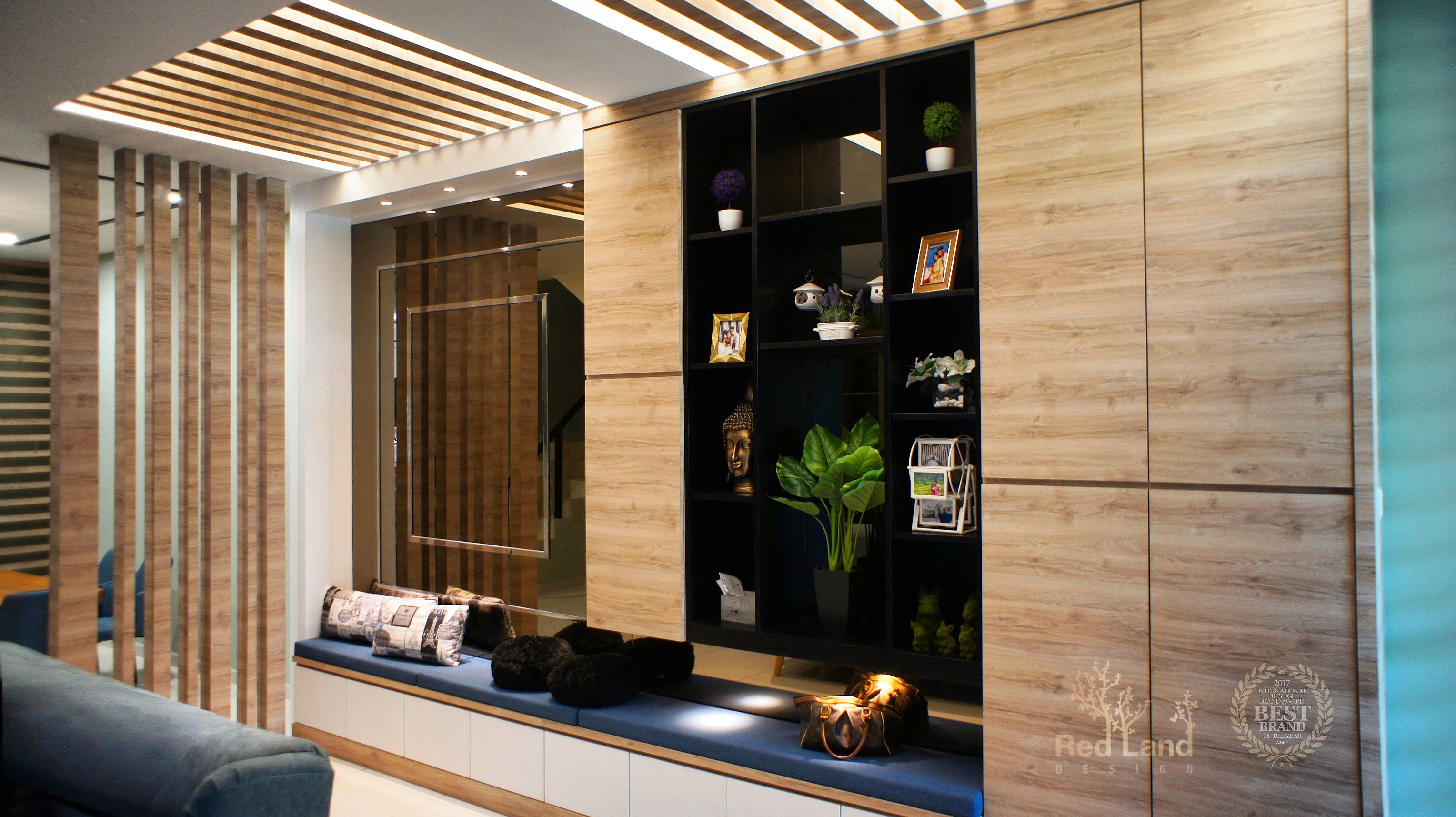 Look closely the one piece bronze mirror further to the end of column divider; we worked out a solution for single piece mirror with steel frame without a single joining. Experimentally successful.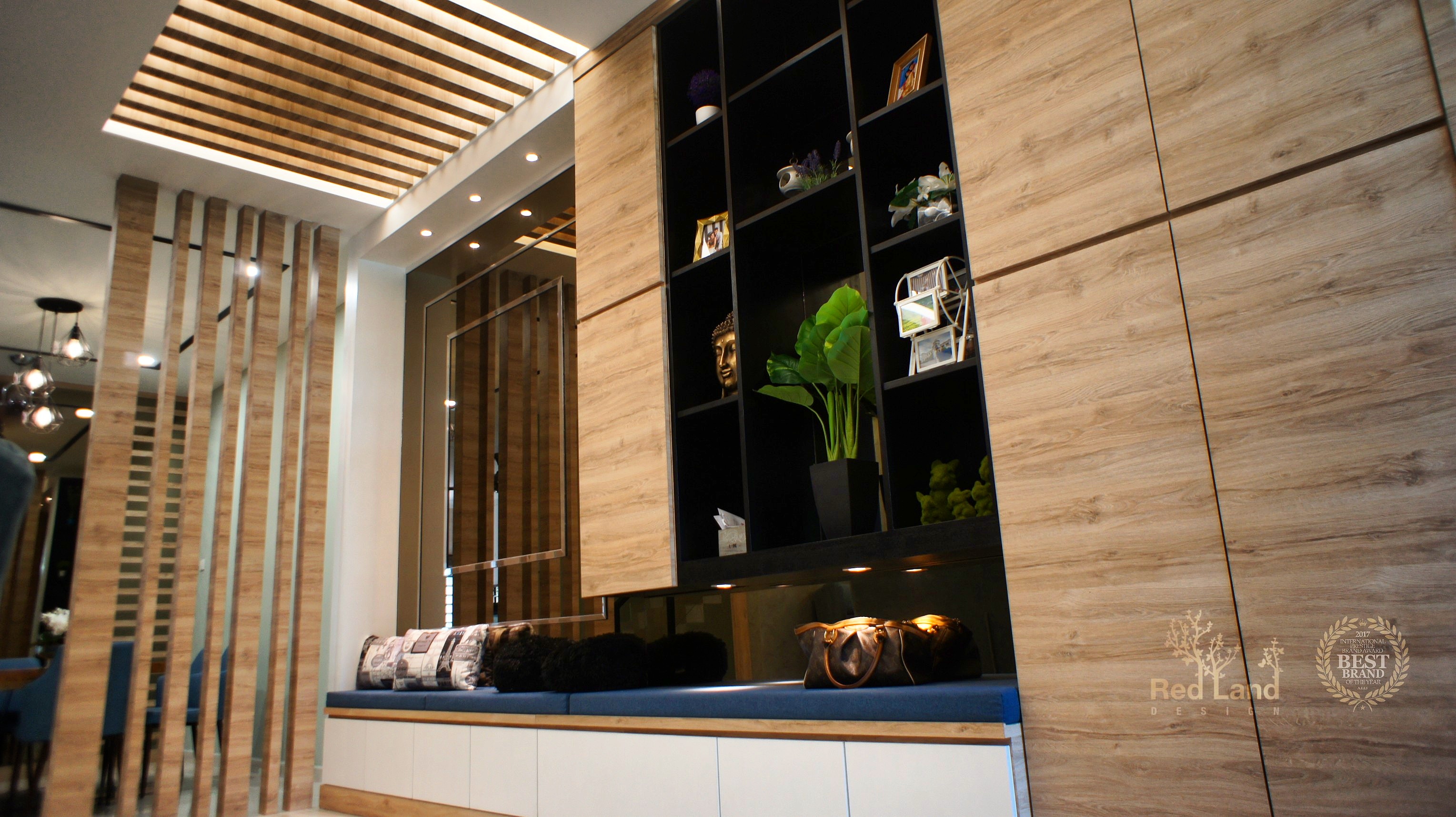 It also features ceiling highlights with hidden lighting to enhance the artistic result.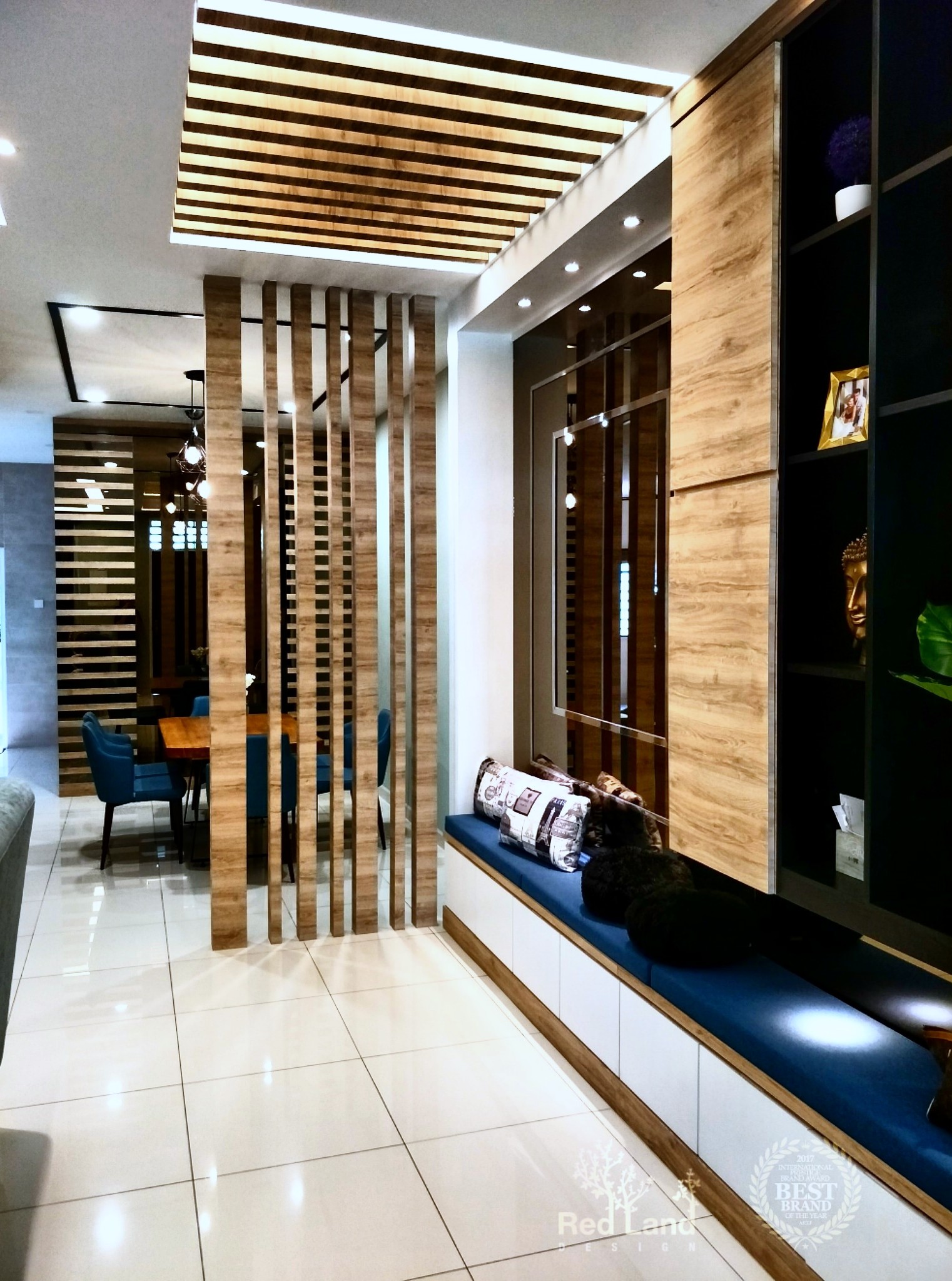 With little Vasthu Sastra applies, the divider was an add on to divides living and dining section. It also works on avoiding reflection from feature mirror at dining area.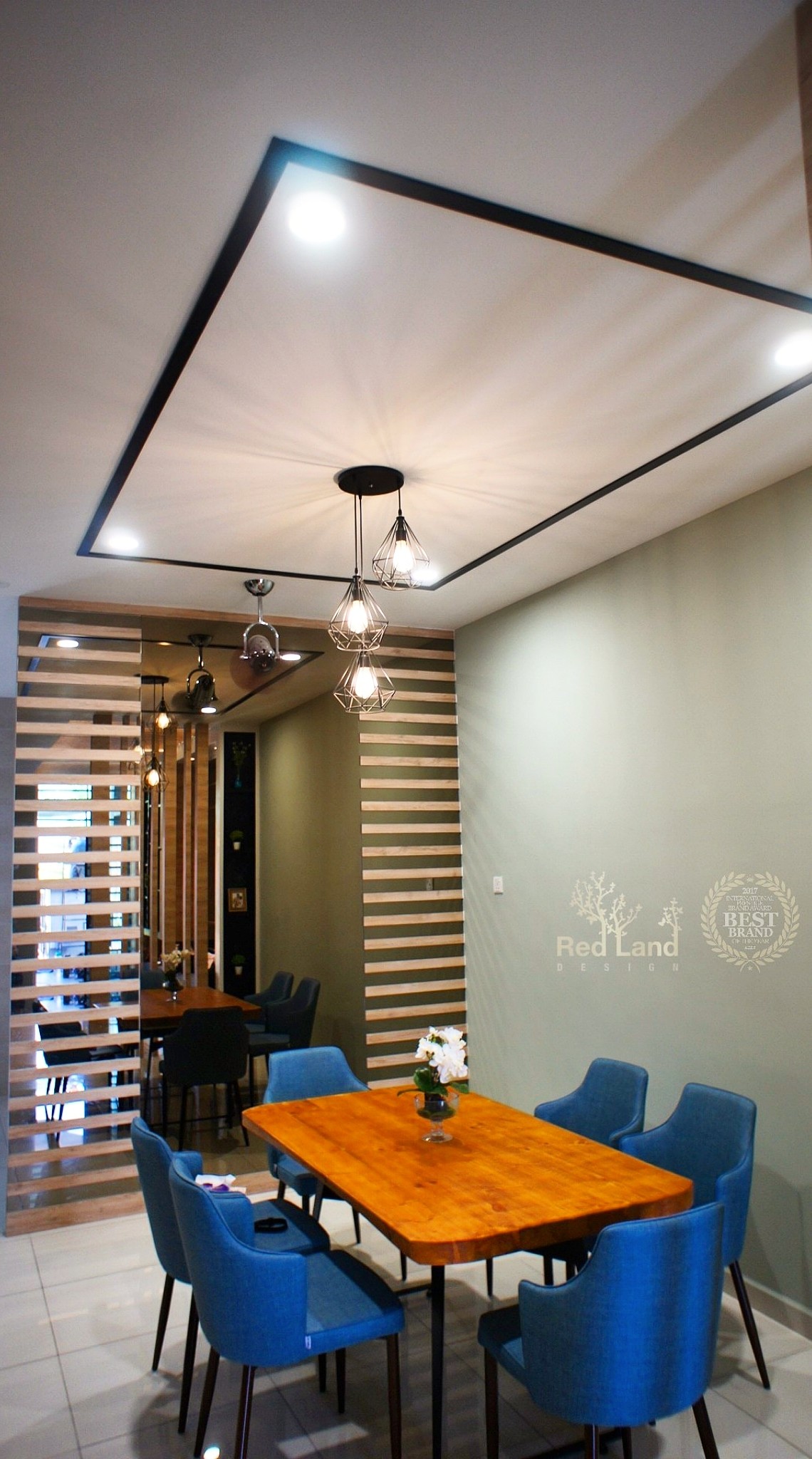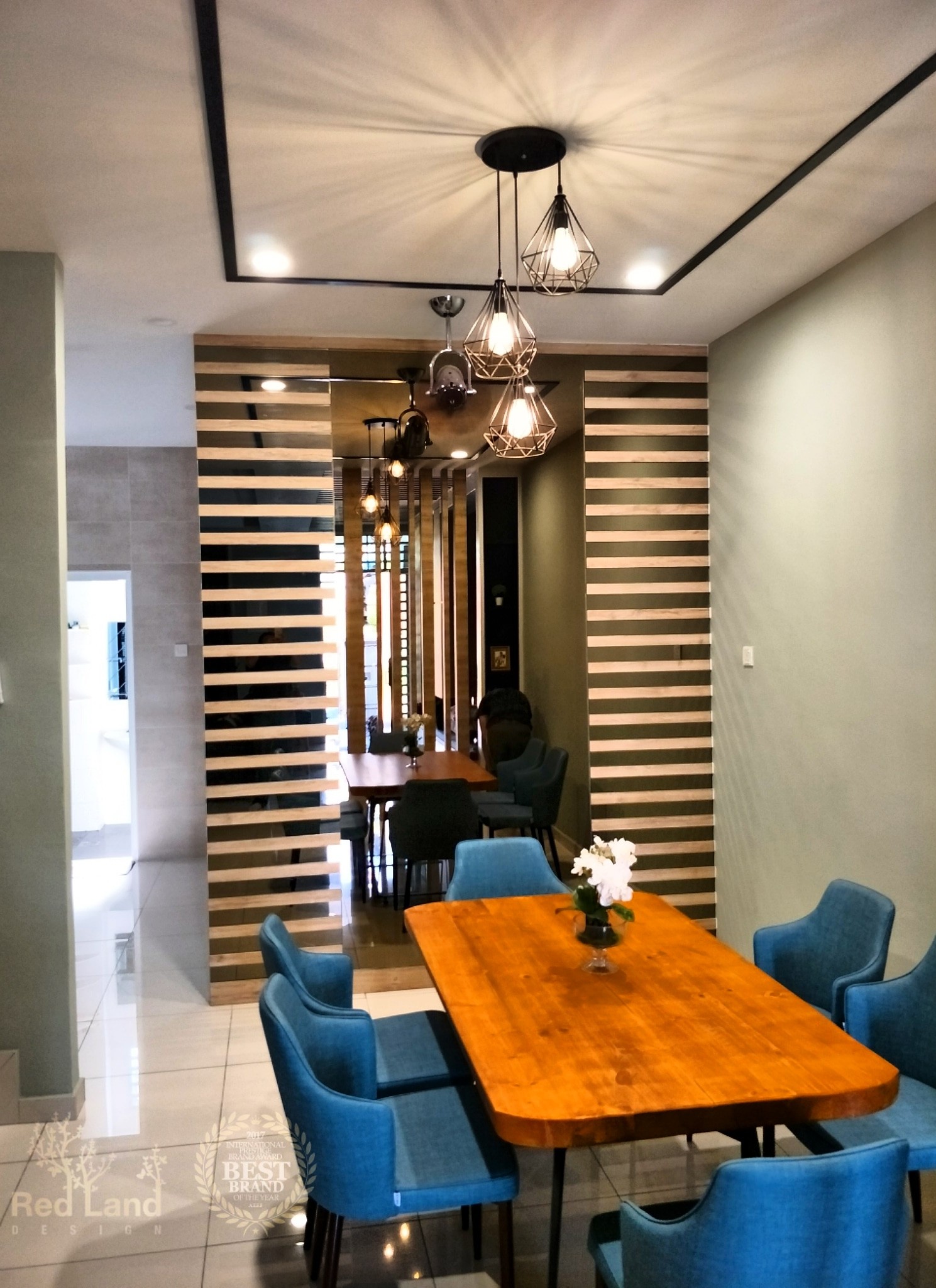 We describe this feature wall mirror at dining area as another piece of art by our carpenter. Chris works with the team on every details ensuring the design concept from initial drawing could bring to life.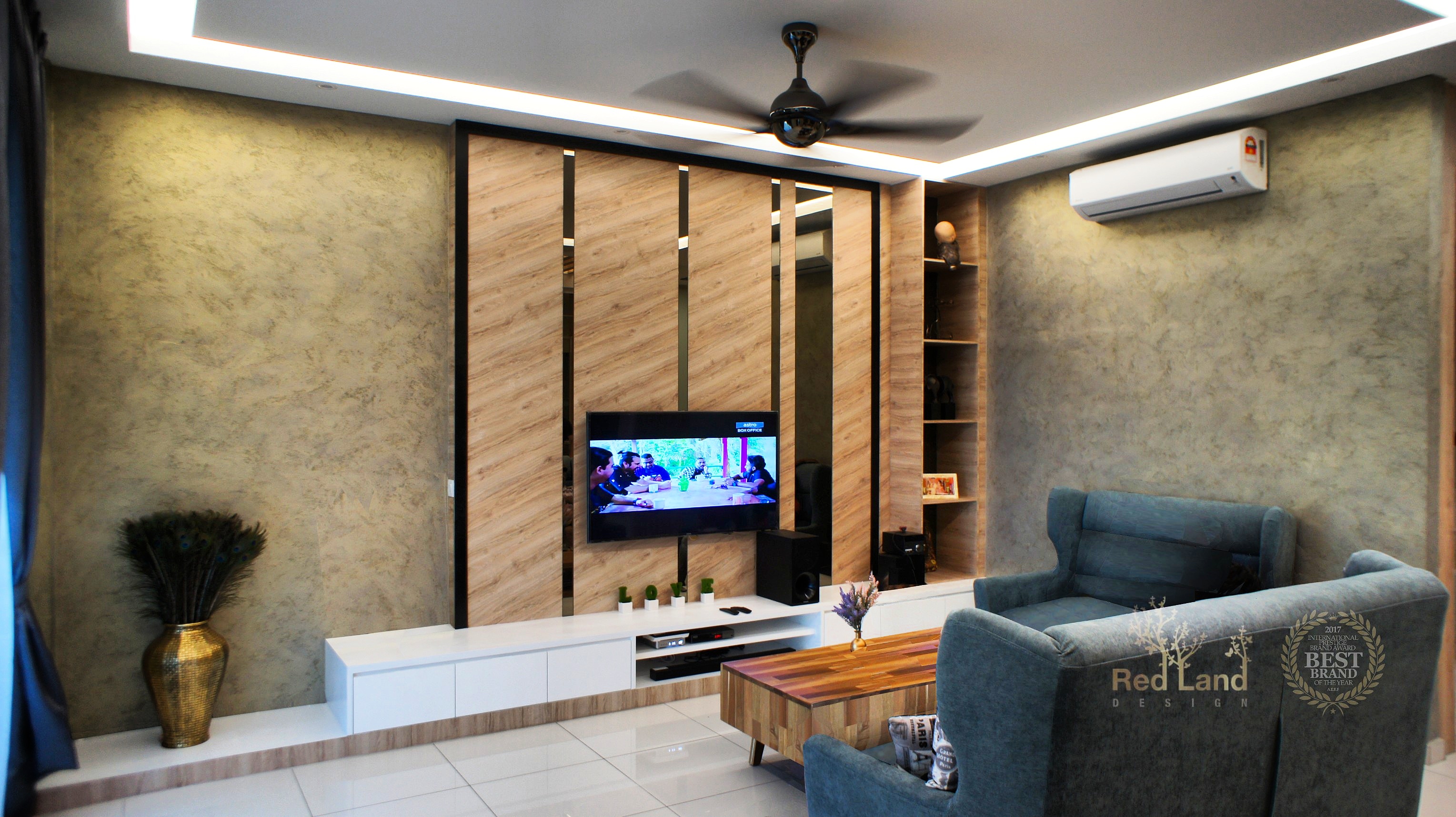 SanCora and our designed laminate TV panel layout makes a perfect match.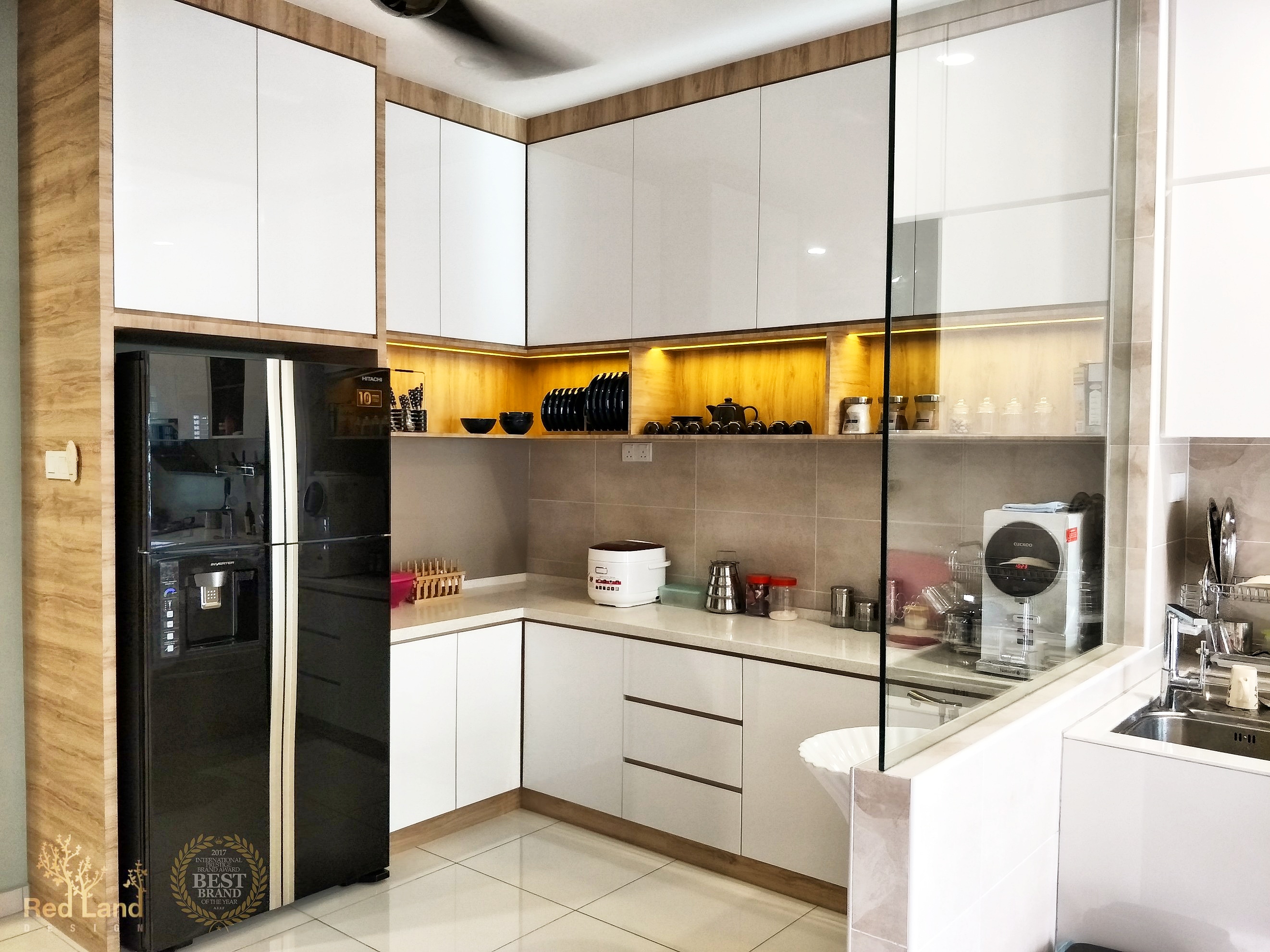 Due to lack of natural lighting in dry kitchen section, we run civil work with consideration of channeling natural light from the only rear window at wet kitchen behind. Here as could seen a 12mm thick clear tempered been installed between this 2 section to provides sufficient light during day time.