Back in 2013, we came up an interior design concept for one old property, a town house in Cheras. One of the works including a TV wall and cabinet looks like this.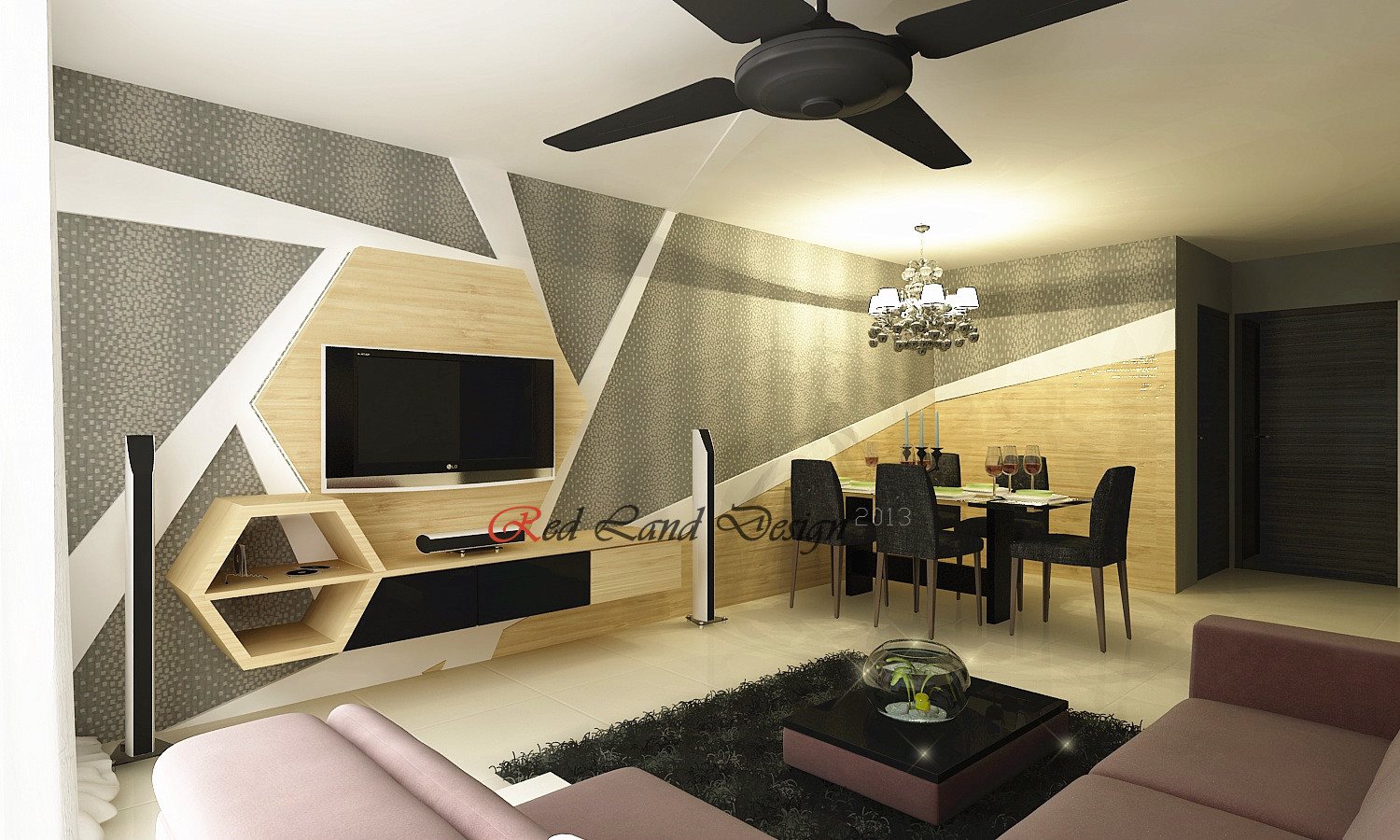 Instead of applying wallpaper, we create the wall design diagram with Nippon paint.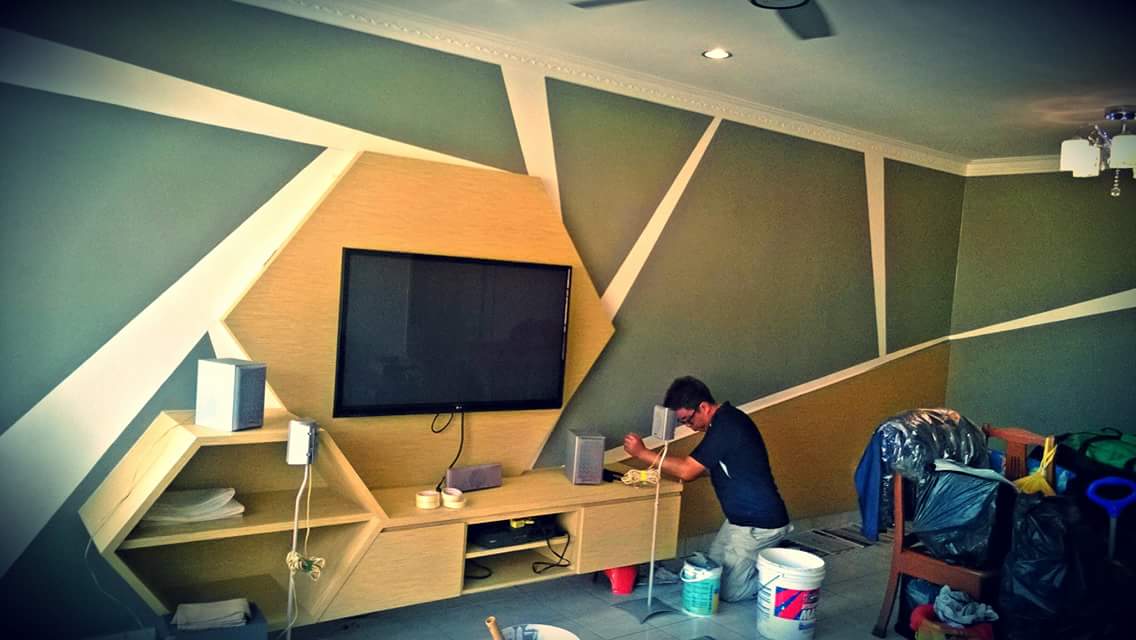 Here is the final result. One of our favorite creation back in 2013.