For the past few years, Red Land Design did not participating in any interior architect design competition to bag recognition from awards organizers. In our perspective, it is an over commercialize practice whereby the funds will be good use on our inhouse development, like professional growth. Yenny, one of our developed interior design entrepreneurs emphasizing on creating interior that evoke specific pleasant feeling to property owner whenever they are at home.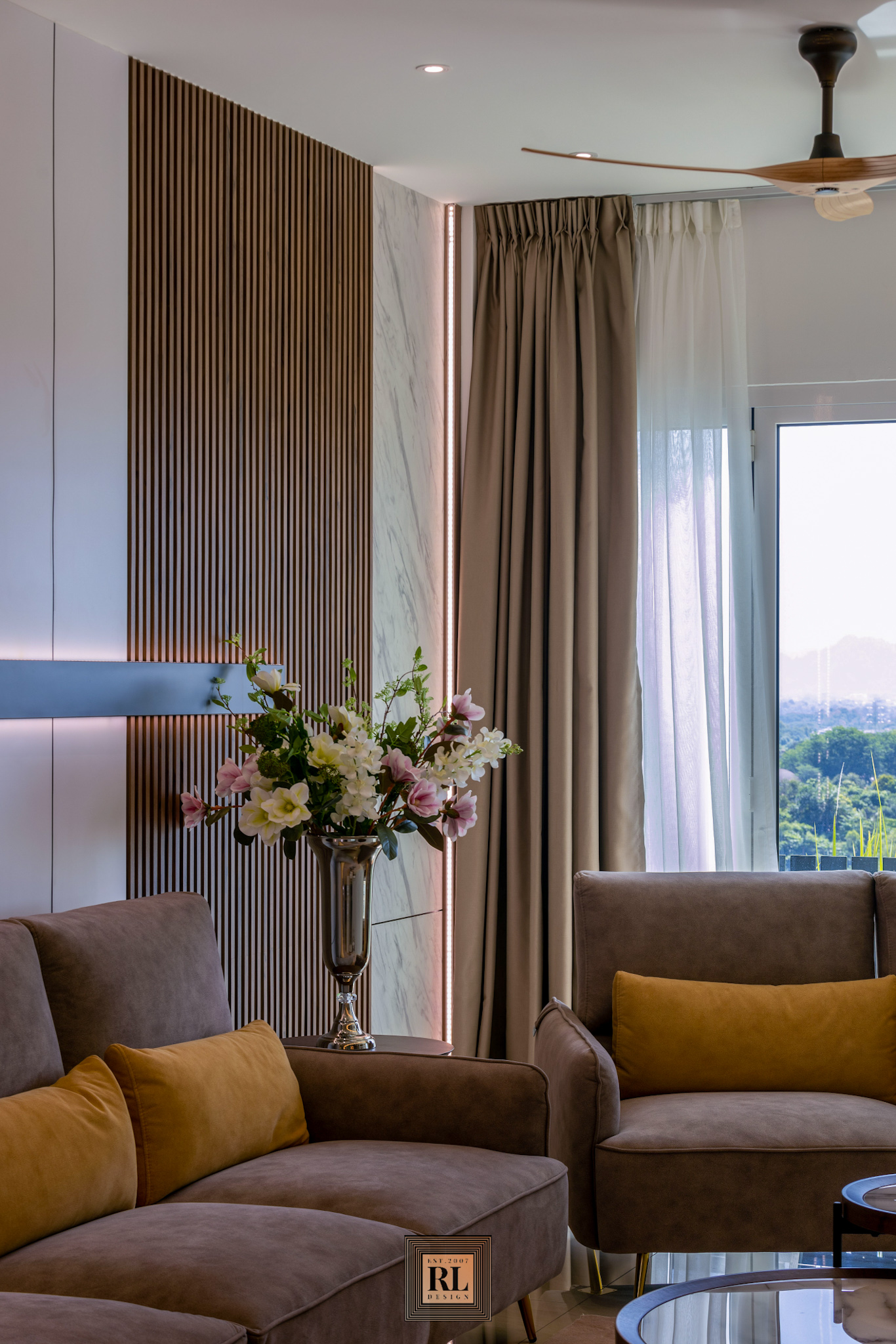 The original living area was small, the client wanted to extend larger to enhance the space, more nearer towards Ipoh city view which is one of the greatest pleasure owning this property.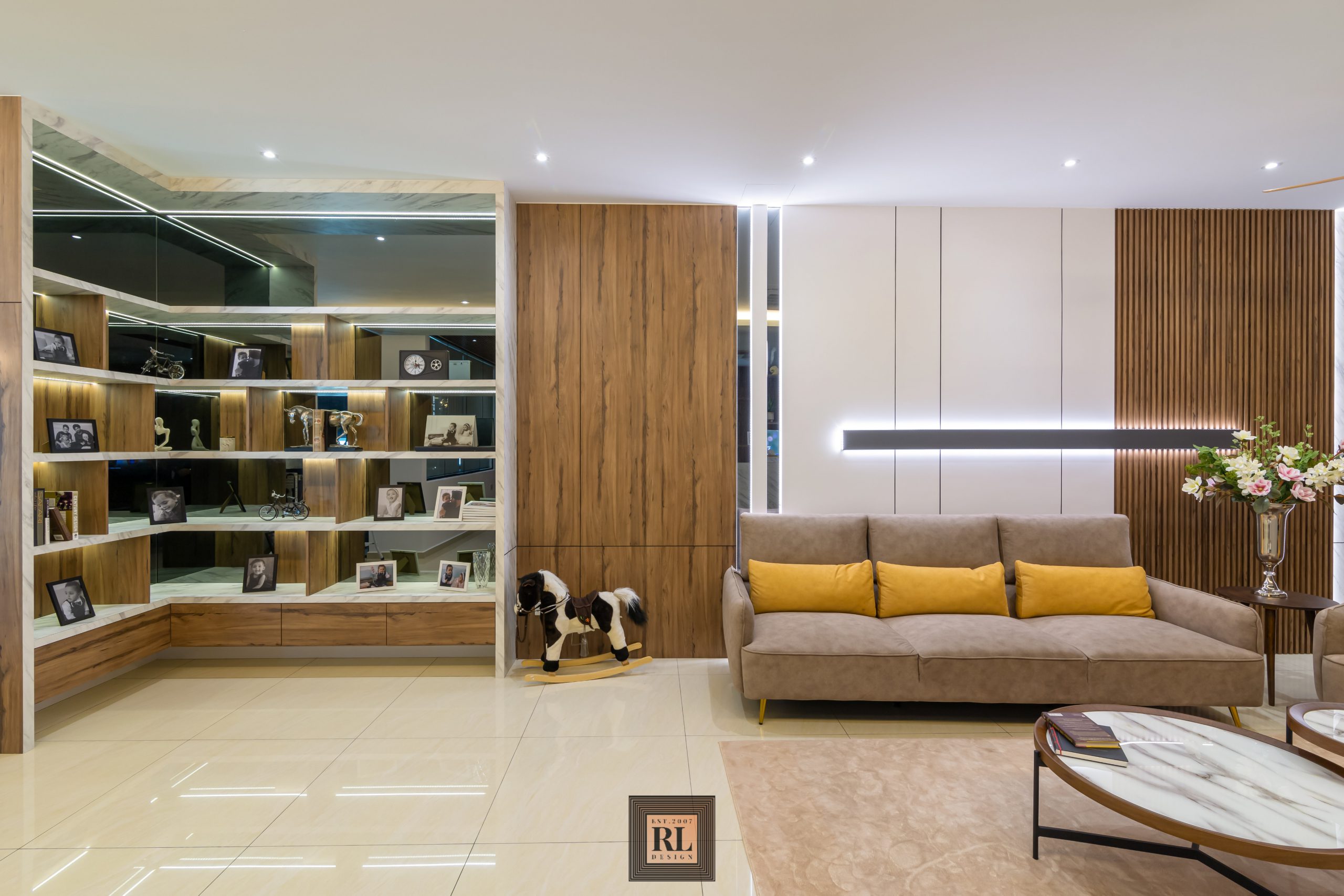 A moody and sensual palette were adopted in the formal living room.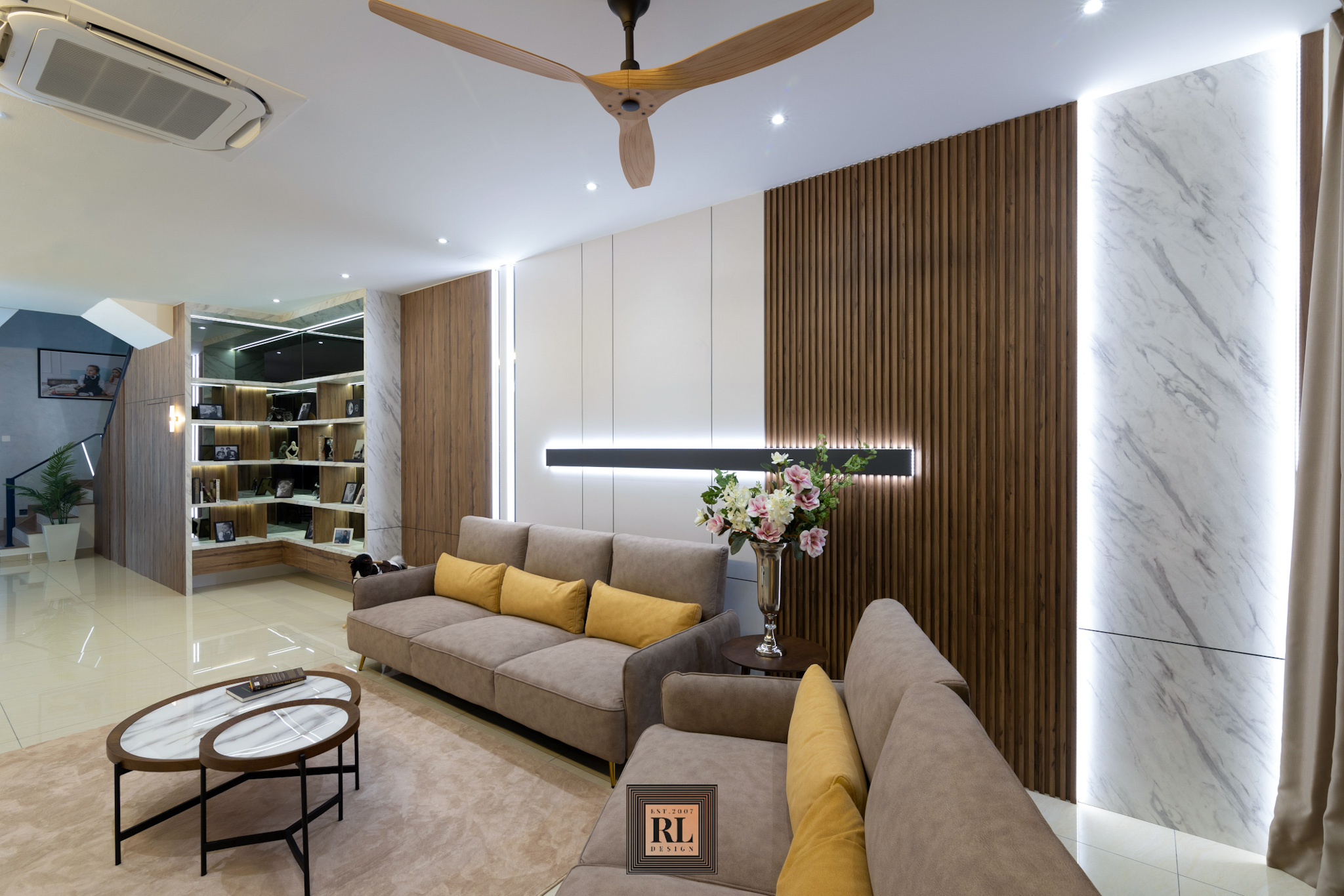 The ability to carve out a physical or material space that able to catch the feeling client expecting, it gets a lot of soul in the work, it is extremely personal comparing to just building it for commercial award purposes.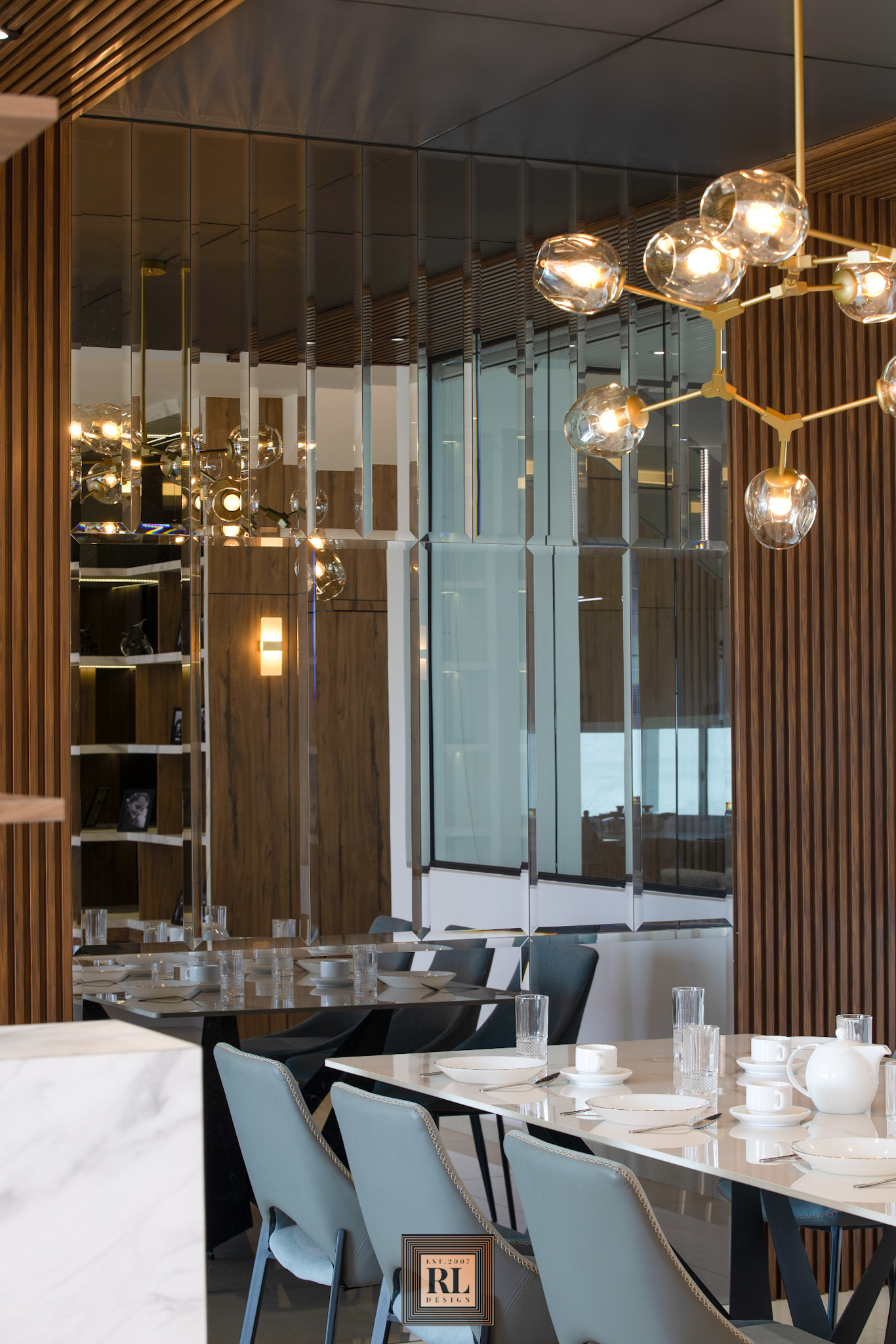 Red Land Design signature real wood strip design panel which connecting from dining area wall until ceiling section with mirrors section given a bevelled edge finishes to enrich the classiness.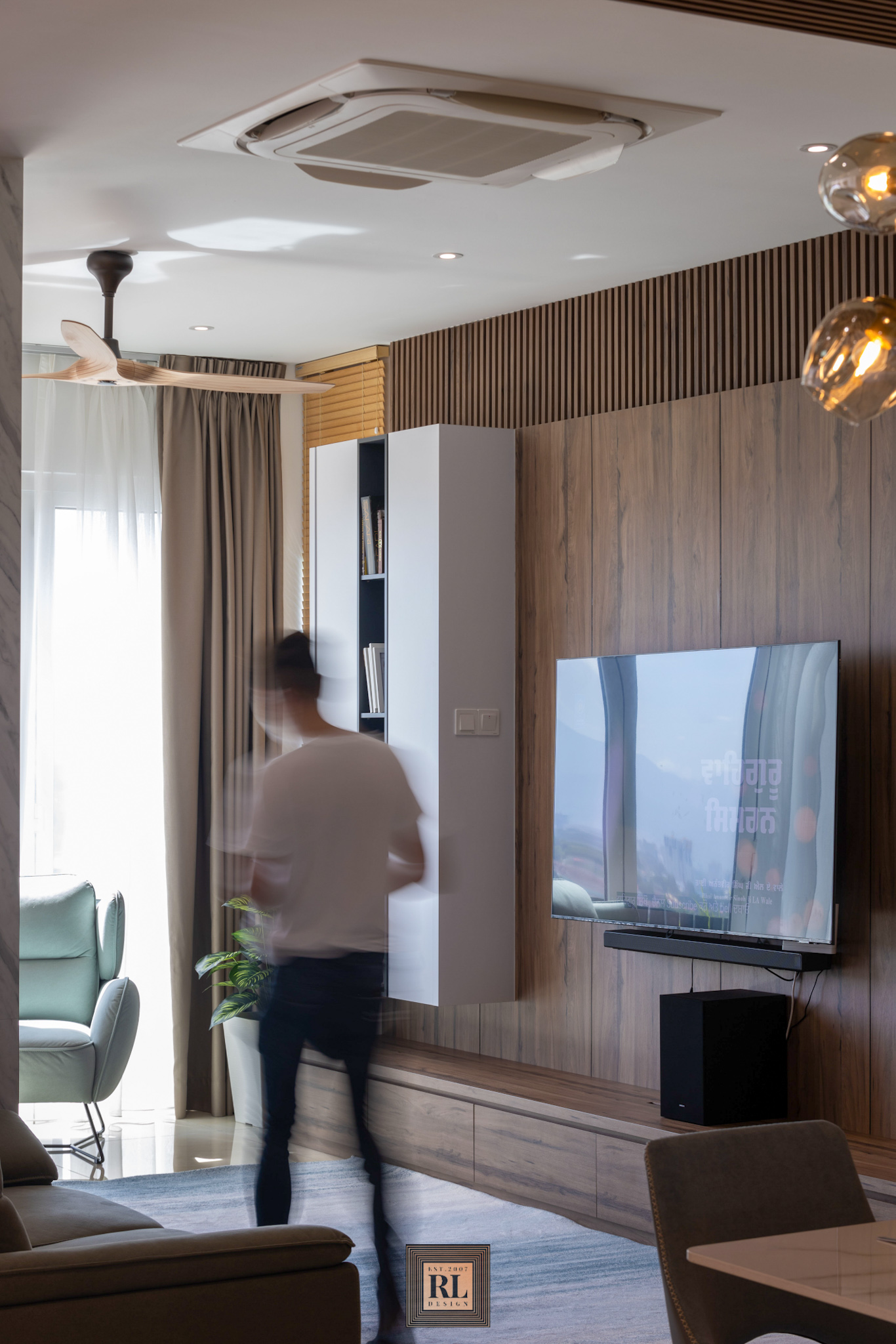 Beauty lies in the eye of the beholder—and this entertainment area is no exception. Incorporate with warm woody element on custom built TV panel and cabinets, with Nordic rug and top grain leather settee, make this the perfect place for Netflix and chill.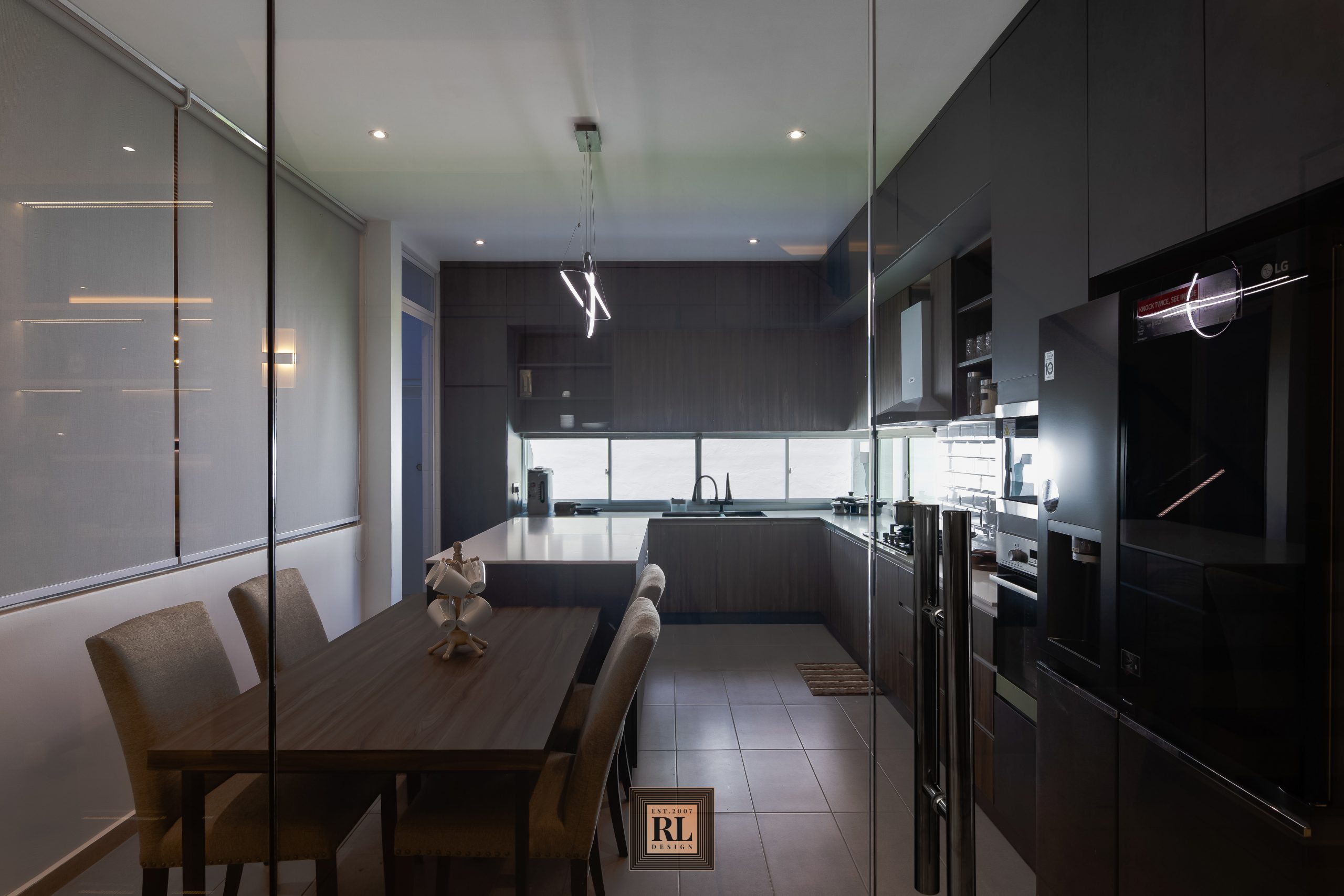 When comes to the only kitchen of this house, client prefers something modern which emphasizing 2022 kitchen design trend. First, we divide this section with a clear tempered glass, a breakfast counter connects with a small dining set for quick meal convenience. When comes to looking practicality stylish, dark grey cabinet and optimizing the kitchen space hits the objective perfectly.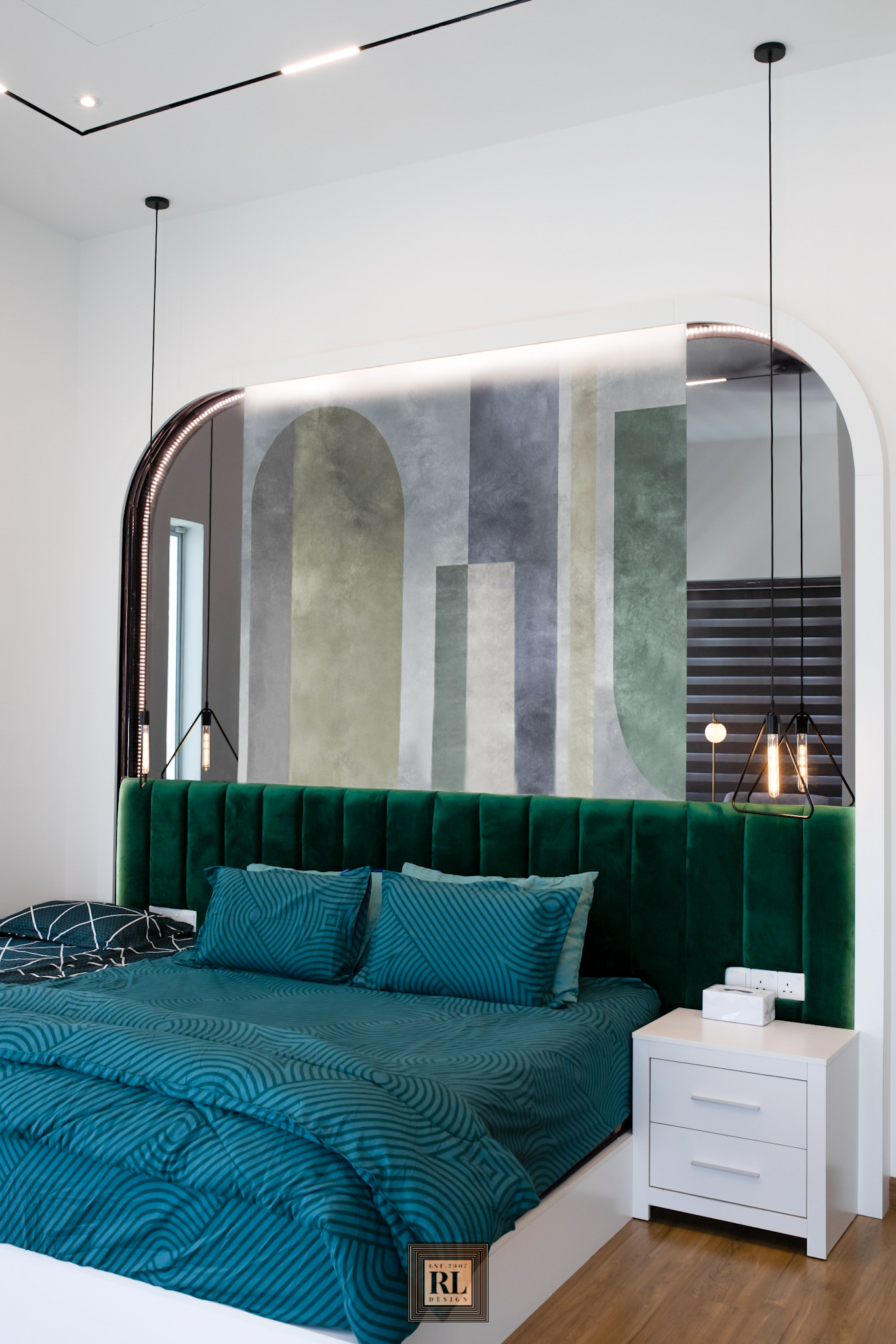 Inspired by Parisian bedroom theme, we designed white elegant headboard to dress the wall, with clear mirror and dark shade of green-cyan.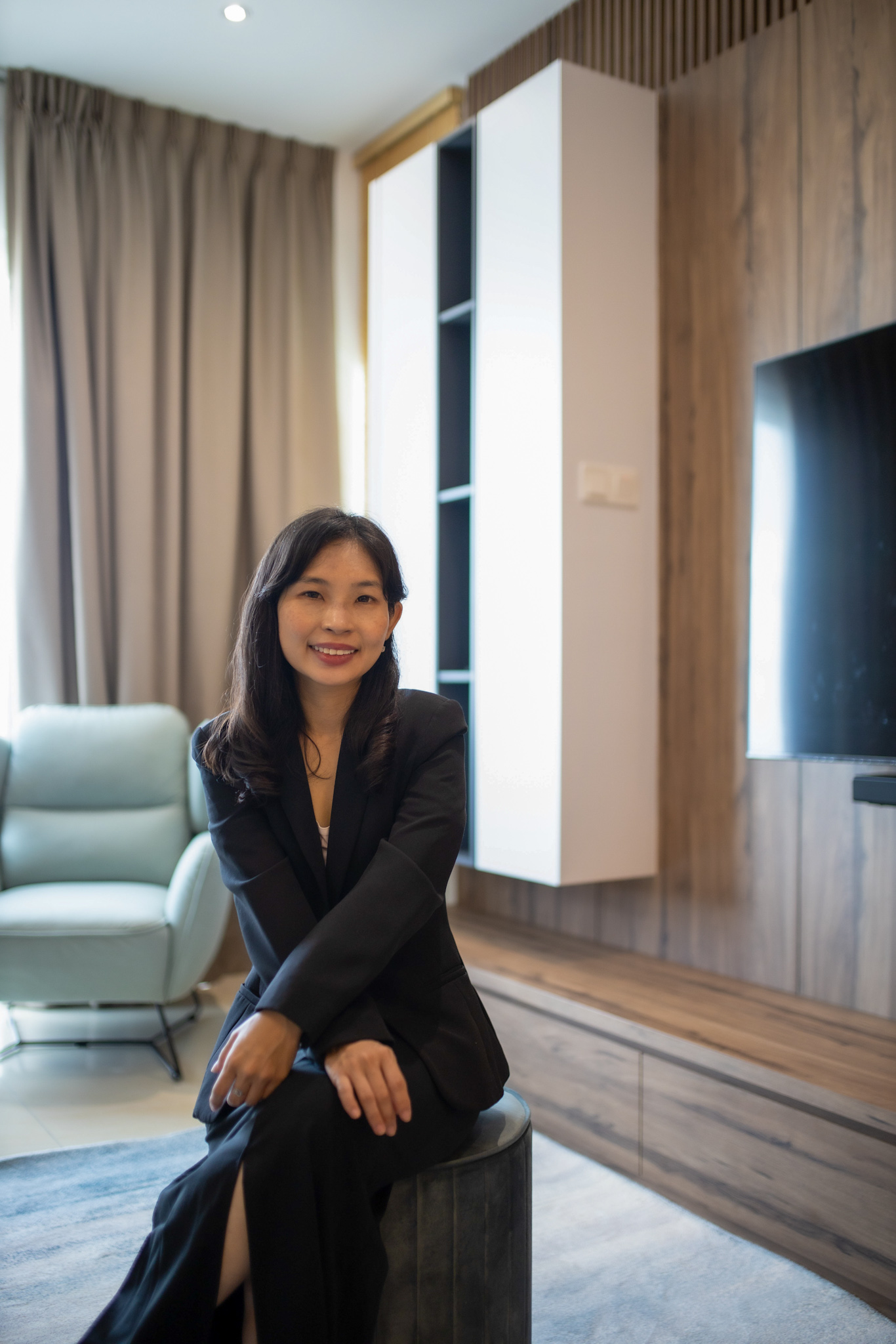 When our inhouse creative partner Yenny met client and multiple convenient stores entrepreneur, the two instantly hit it off, agreeing on almost all design wise.