On this project curated by Chris Lau for his long time supportive client, the 2nd project in 4 years since Casa Bintang to be exact, the proud owner of the house gave a full trust to the team on creating astonishing result for her new home which based on personal favorite modern colors, practicality required for a young family and the characteristic that representing her in general.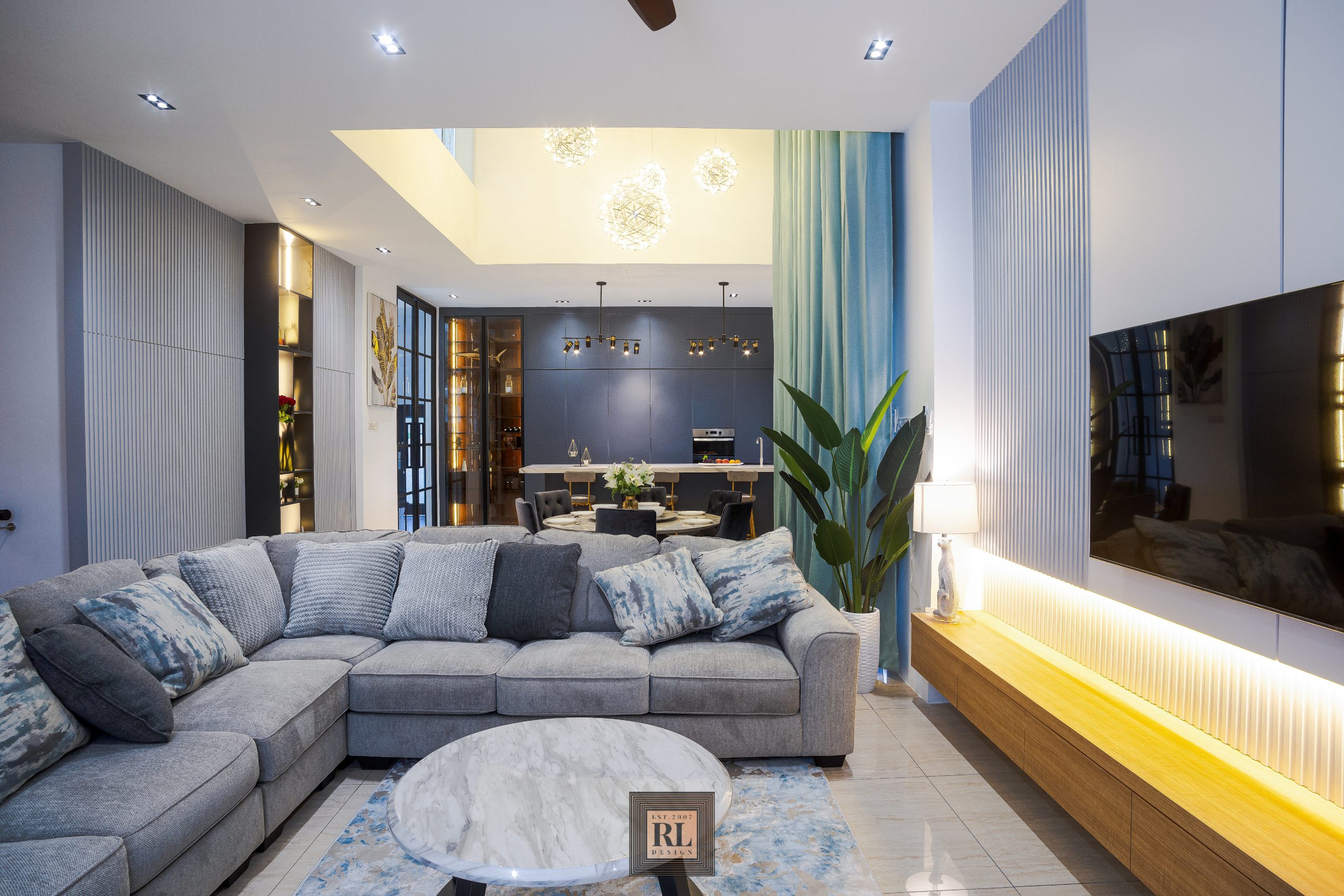 From interior designing stage until fully built and ready to move in taken 4 months. For millennia, interior design trends have been used as aesthetic aids in home owners attempt to find some sort of inner peace, as  feng shui was applied on each section.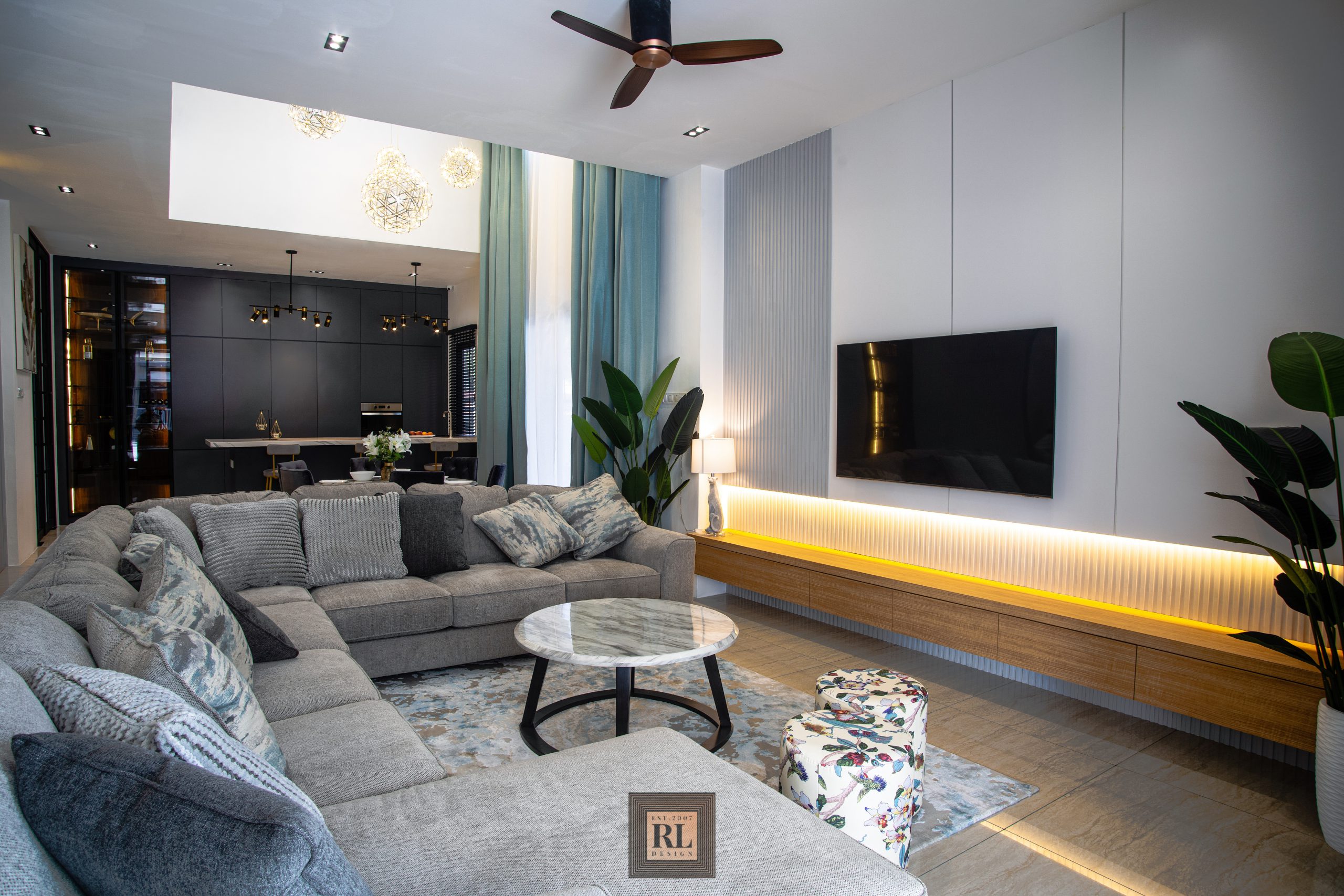 The living space for example was designed to reflects visually and affectionately client feeling, how design ambience could create energy.
Wood panel flushed with hidden door access to store room and the other to a ready built old lift which is less appealing; only visible when it slides.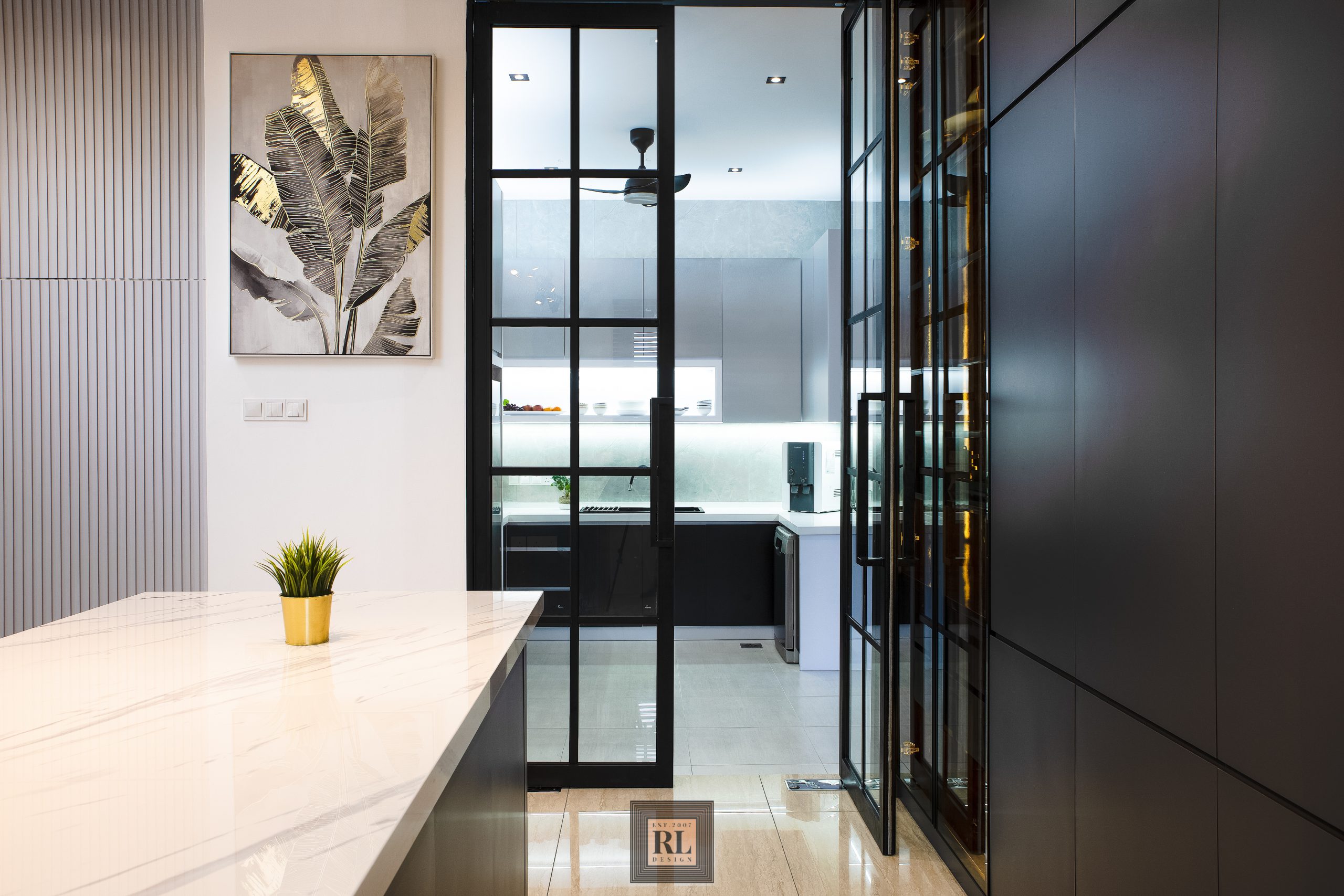 Full height solid glass door always a highlight for any interior. The grandness brought by it between Dry Kitchen and Wet Kitchen was simply astonishing.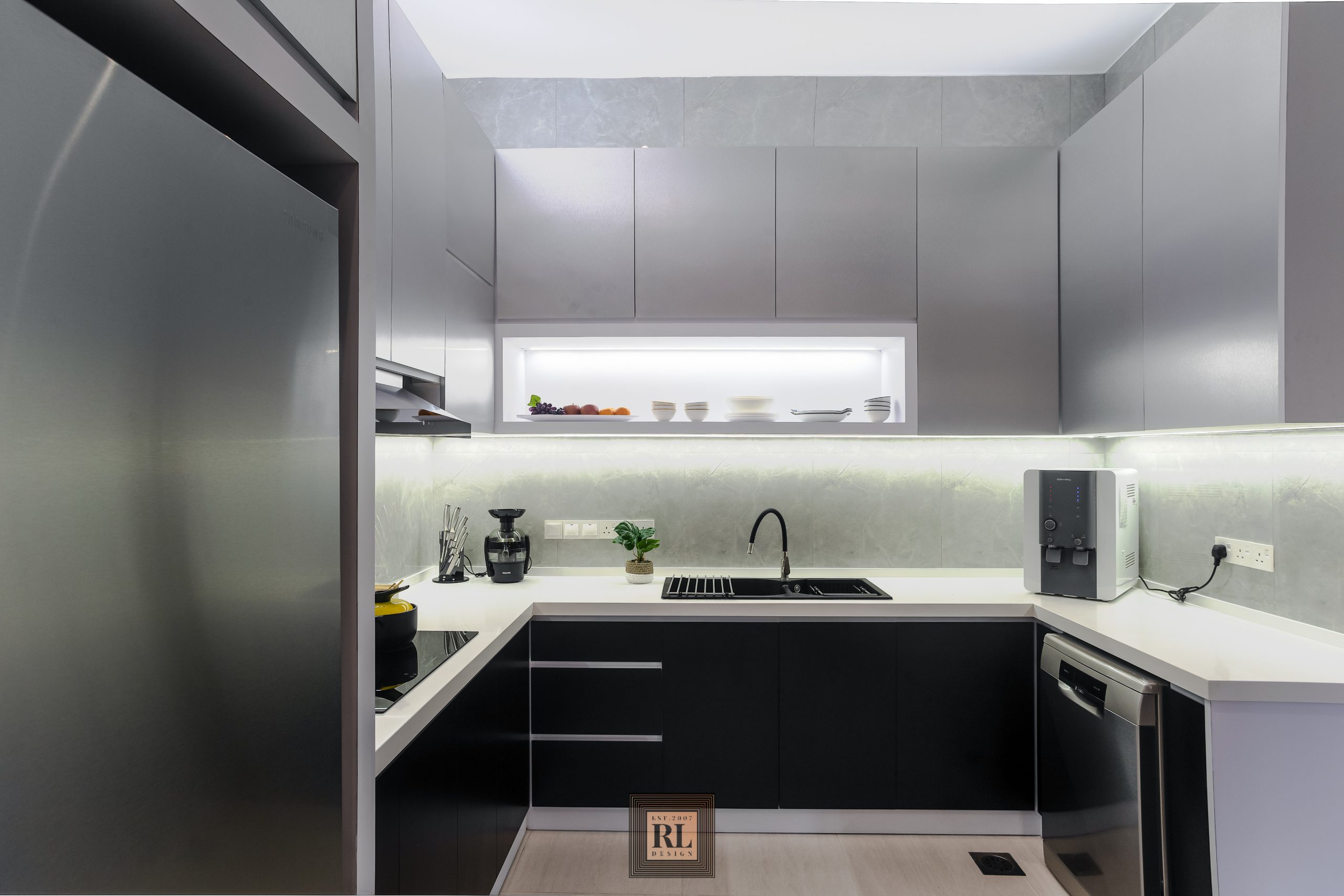 The kitchen designed and built in the most modernist feel with basic practicality in mind.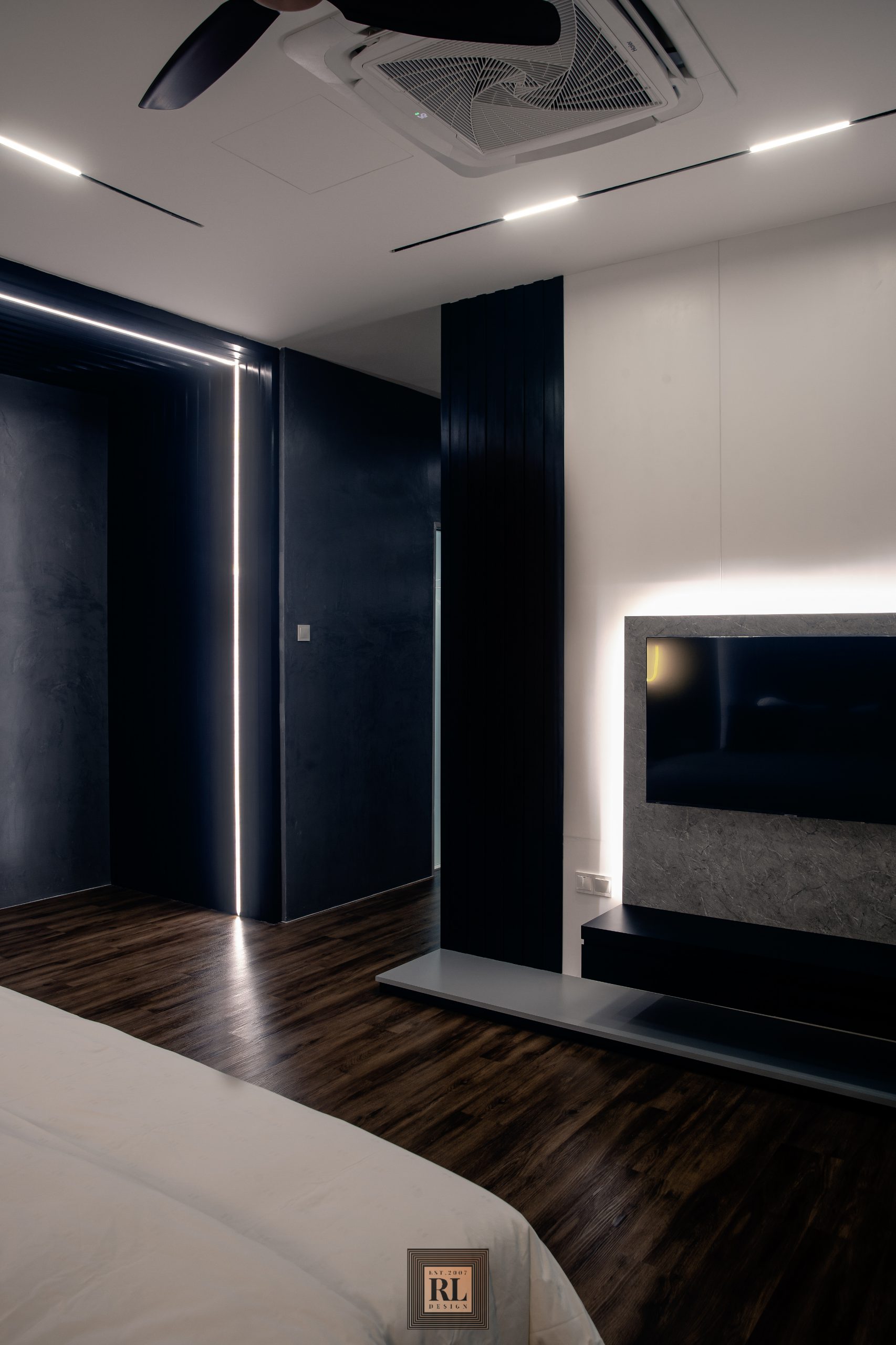 Color surprisingly not an essential element for this modern Chinese family, this lead us to be bold in crafting the master bedroom in black and grey feature.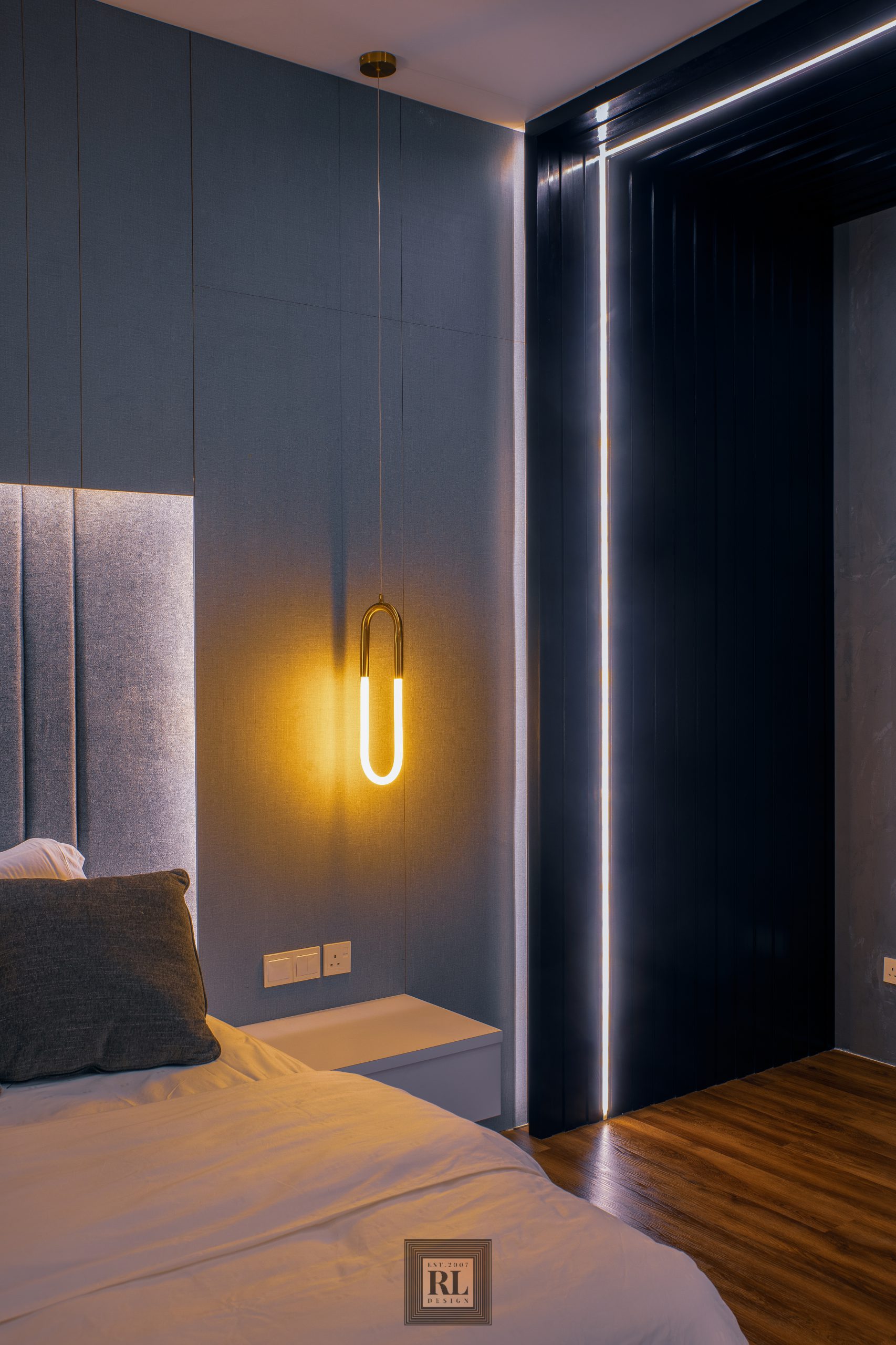 Walnut wood flooring paired with paneling highlighted with hidden strip light across sections, we turn the interior of this bedroom into a modern state of art.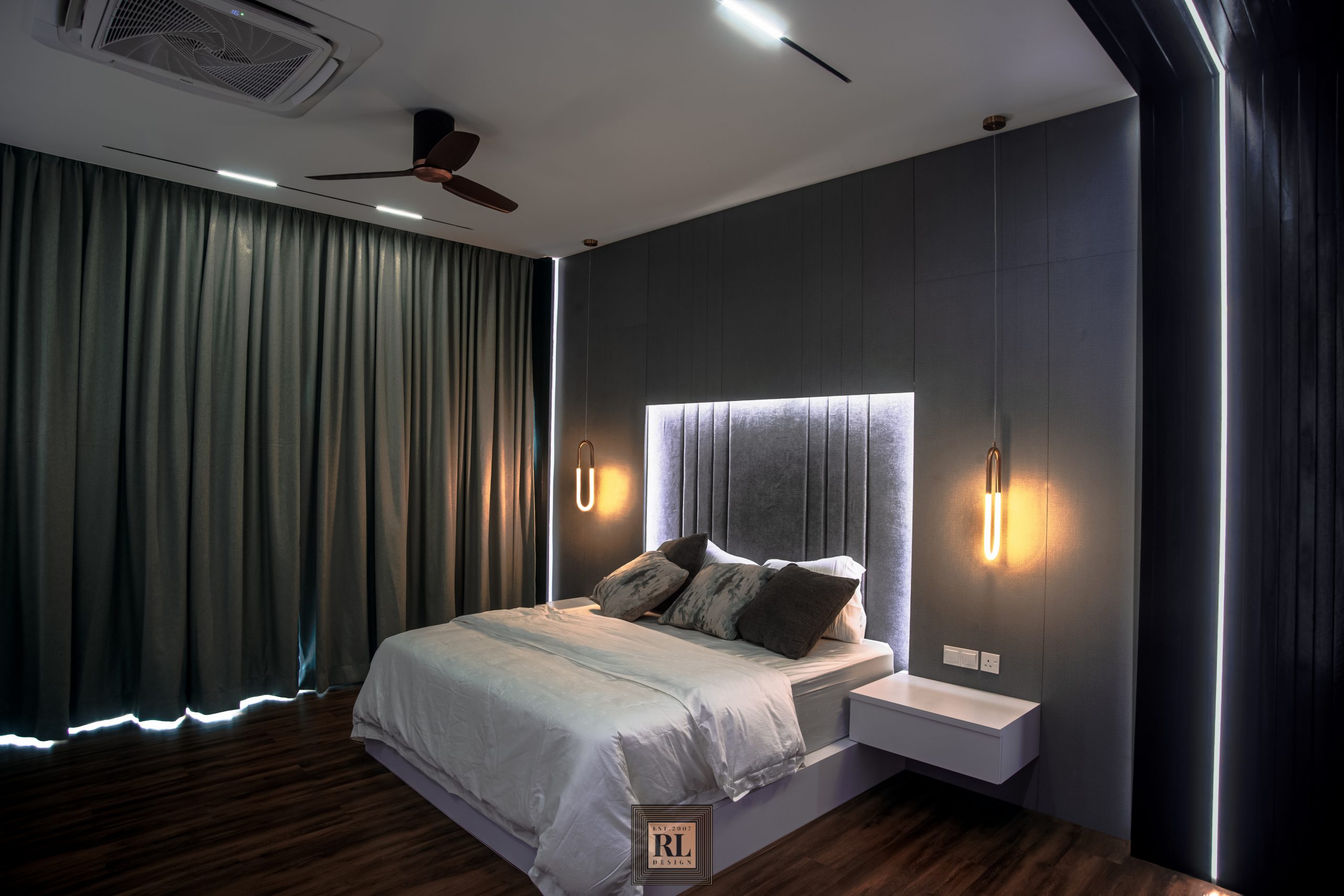 Master bedroom designed to be invited that making client hardly to decide whether to walk out from bed for daily routine or continues to soak into such relaxing ambience.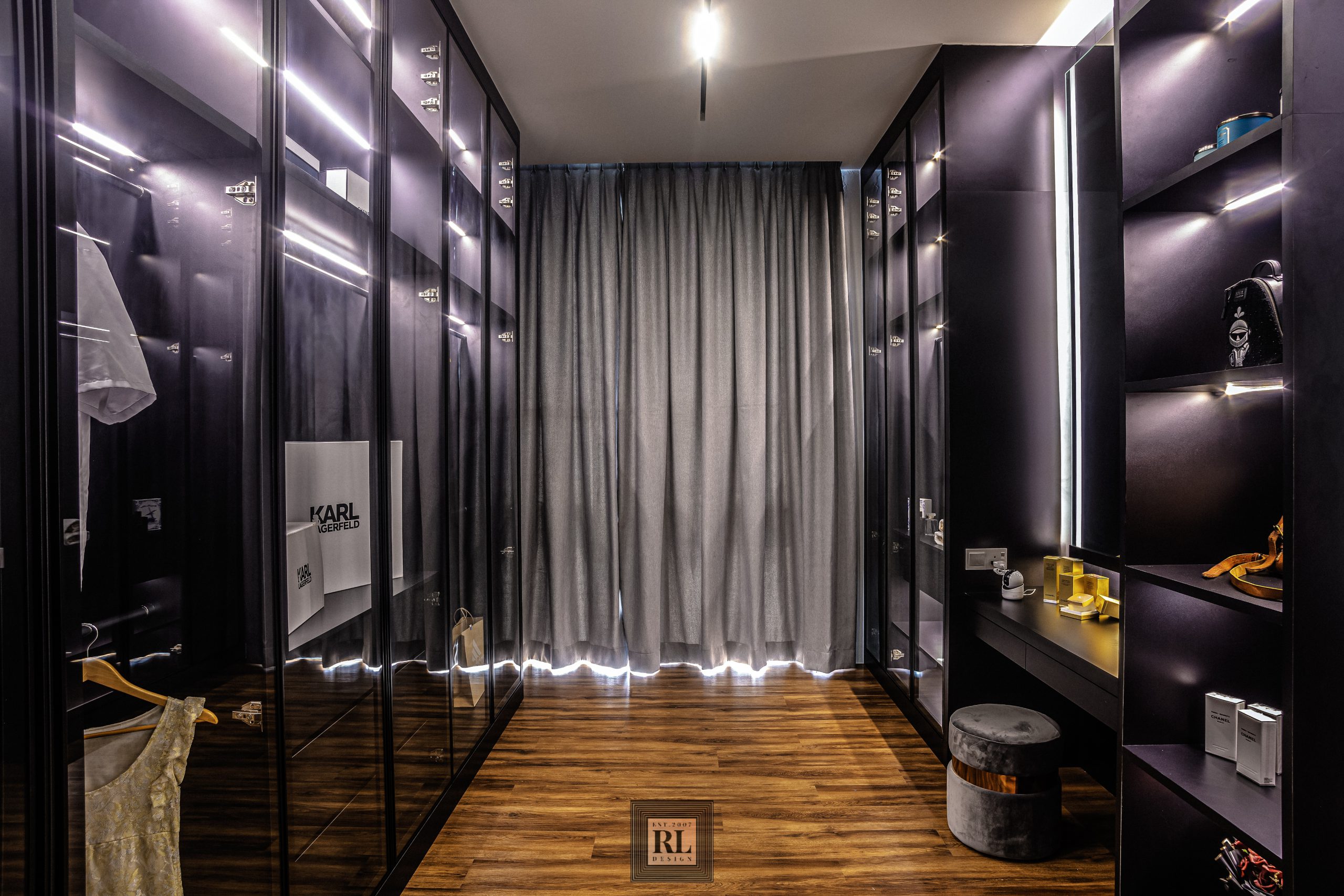 The cozy black continues to the walk in closet; wardrobes that made of solid plywood with laminate finishes and clear glass aluminum door enhanced with  internal 6000K LED strip light.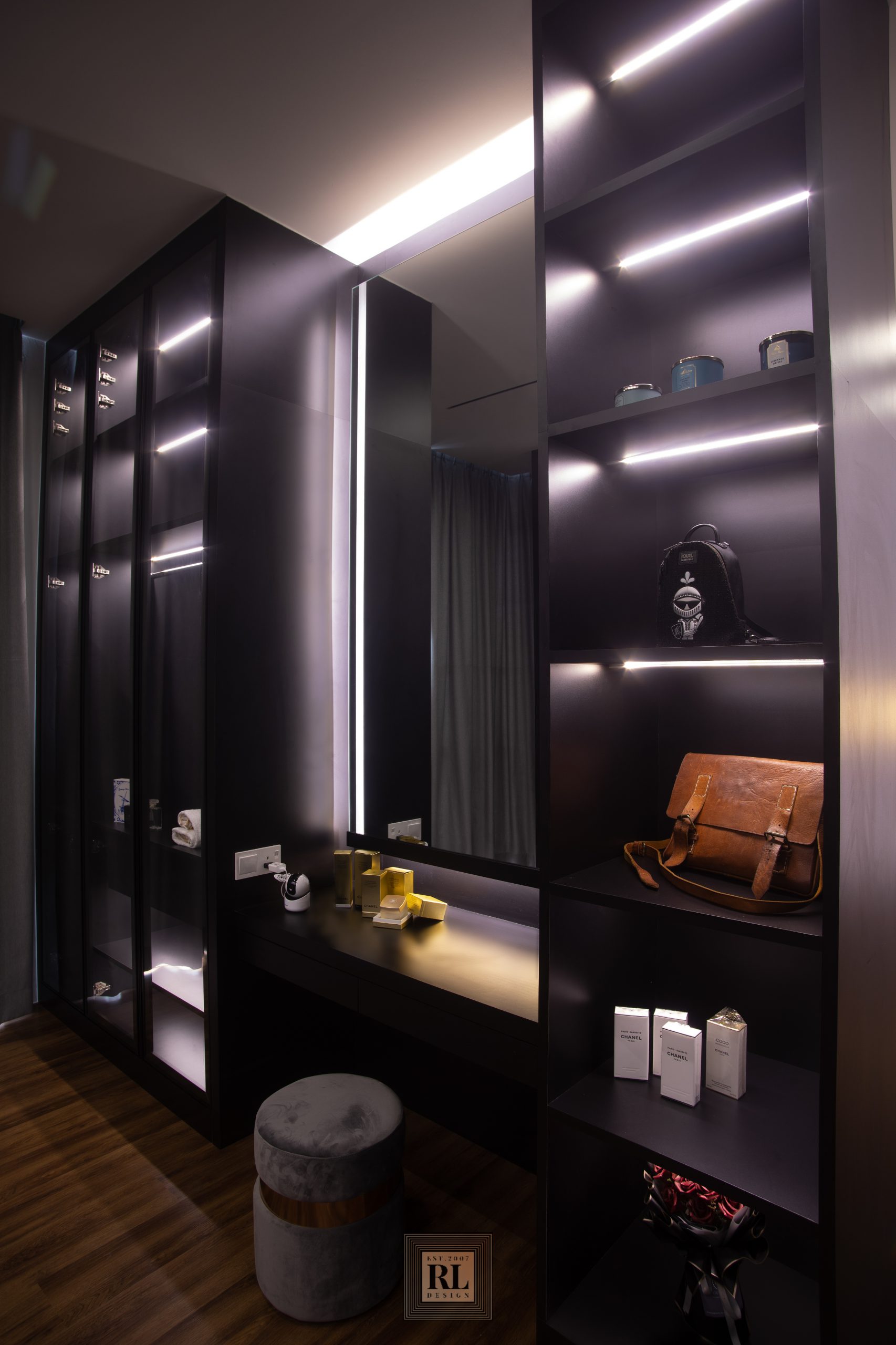 A stylish wardrobe and dressing table would  be a dream walk in closet for any home owner.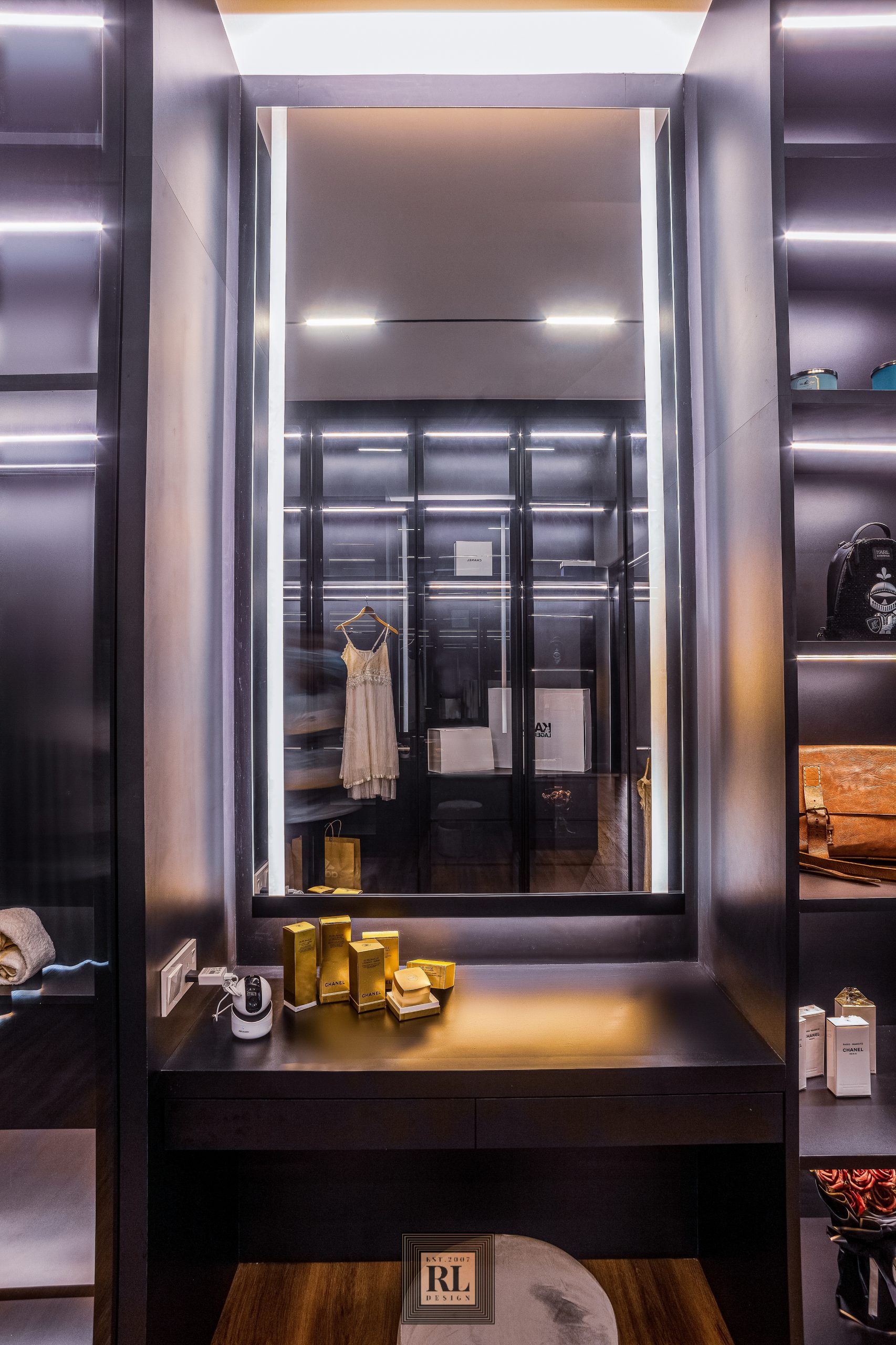 No down lights applied in this bedroom ceiling, as modernism being emphasizing throughout the interior, we install magnetic track light where it flushed with the ceiling level.
Do you love this house interior design? Follow us and share to one of social media platform below.