Sam Pakaraj, a renowned fitness trainer of Perak Football Club aka. Perak F.C and founder of Fitness Lifestyle was eagerly wanted a daring dark theme for his new home. Here is the result.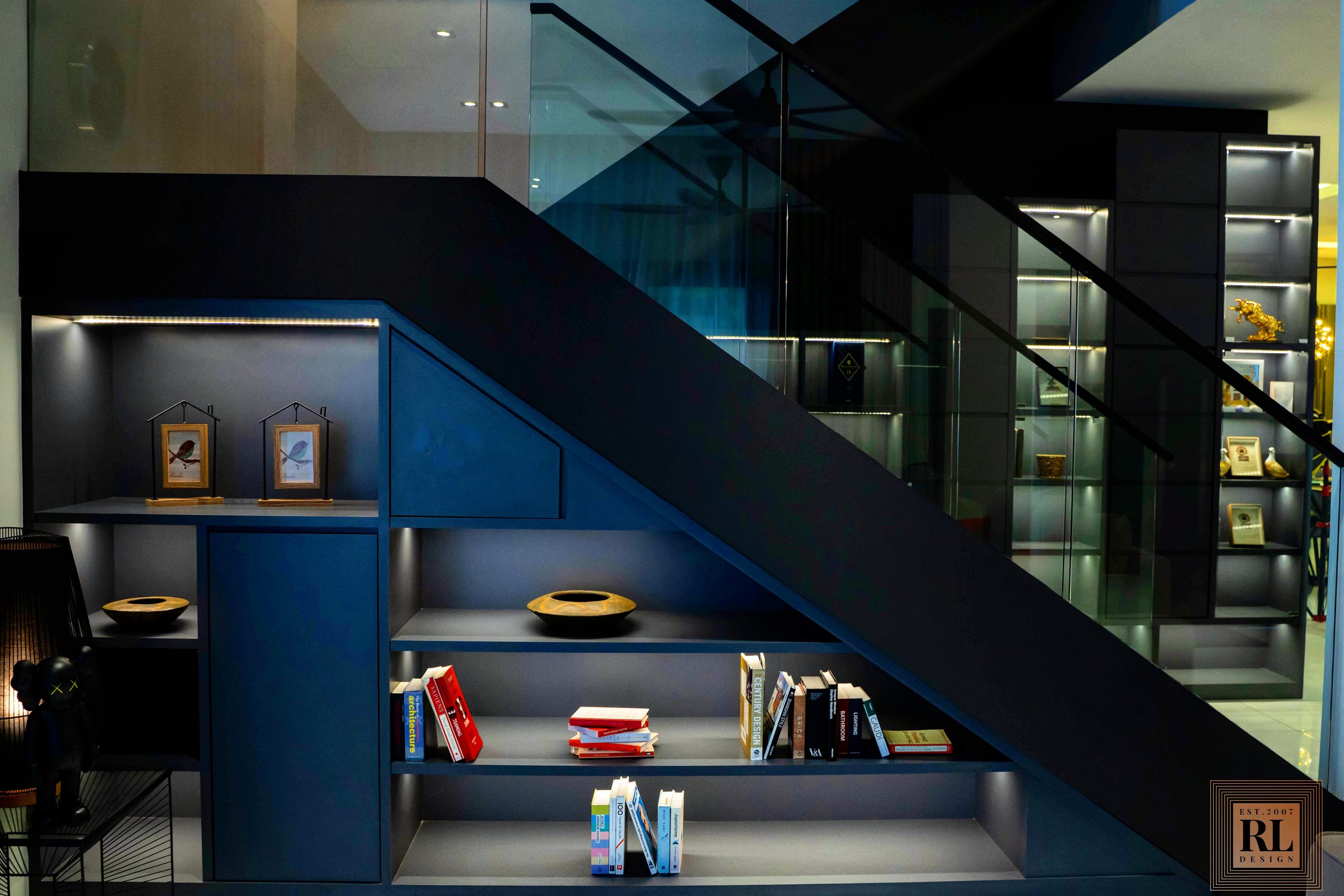 Carpentry fittings covering space underneath staircase to display collectible items and books with storage compartments was built in well selected dark laminate finishes from EDL. Staircase steps visibility were hidden with side edge wood attached together with the fitting.
While far rear wall under 2nd staircase level has the same functionality and hidden cabinet door to hide a DB board.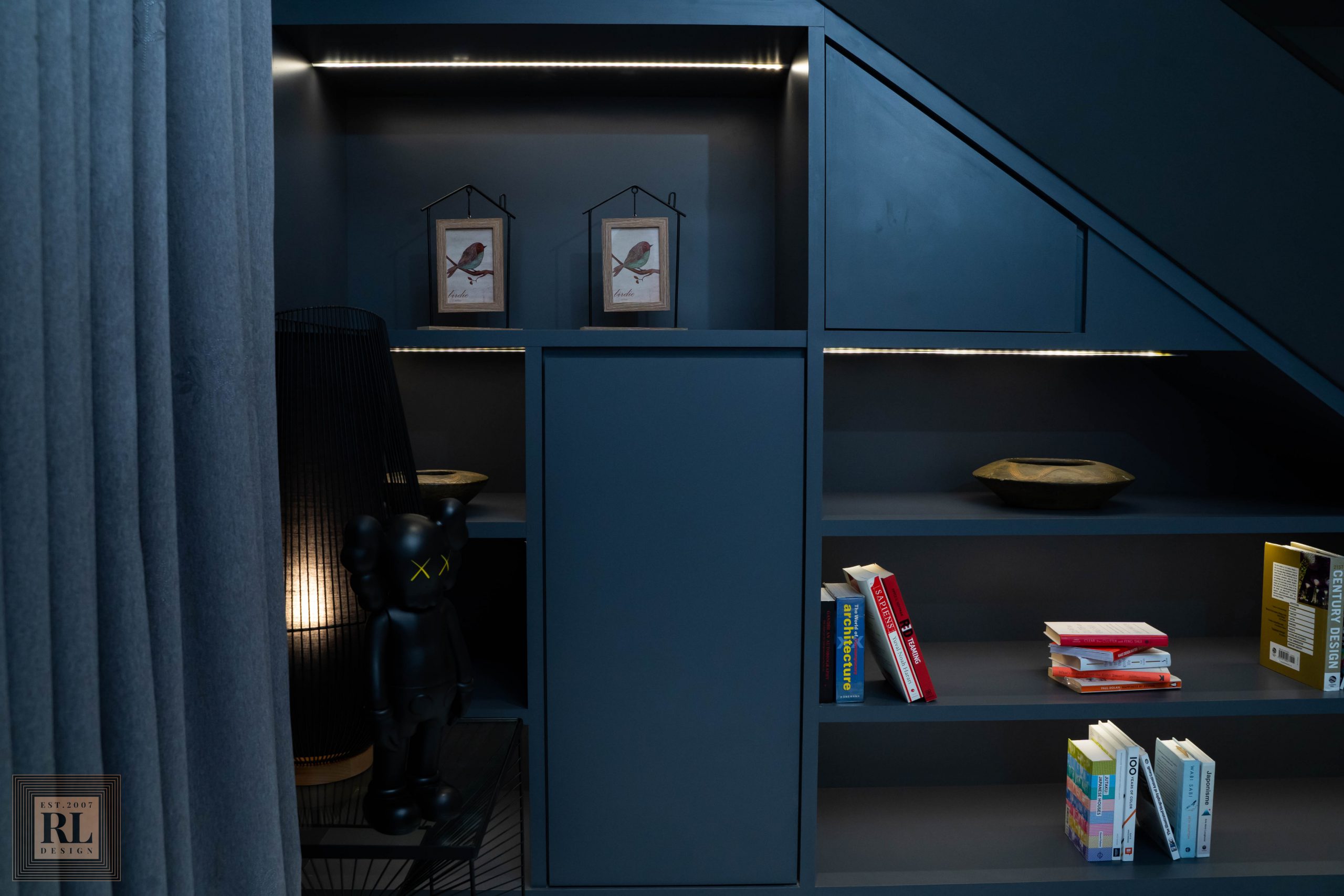 Other than books, one of owner favorite collectible display items was black KAWS figure suits with the dark interior.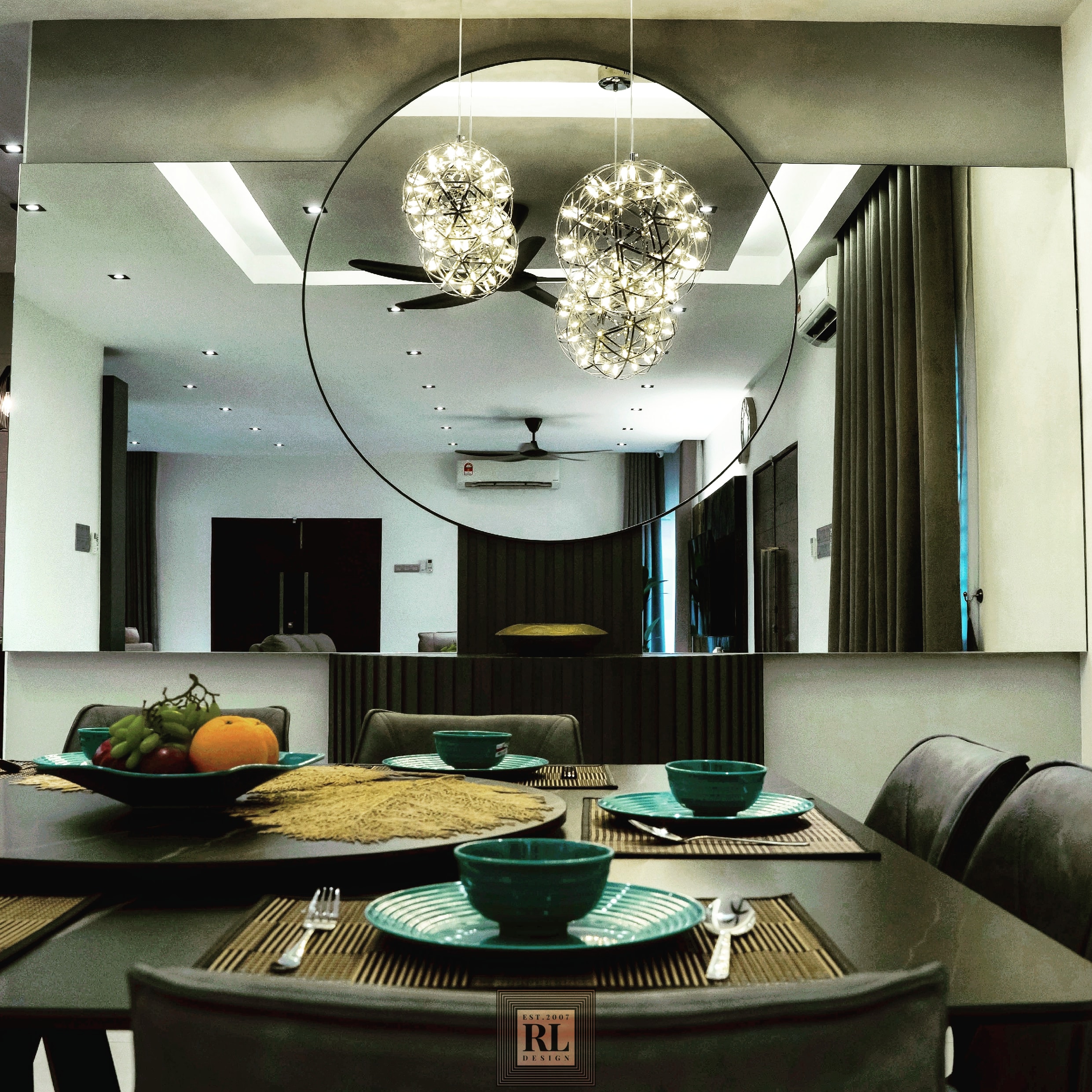 The two dimension mirrors, where a large round mirror at the middle with black powder coated steel ring attached with a wide rectangular clear mirror that brought up the dining area feature wall a cool elegance result.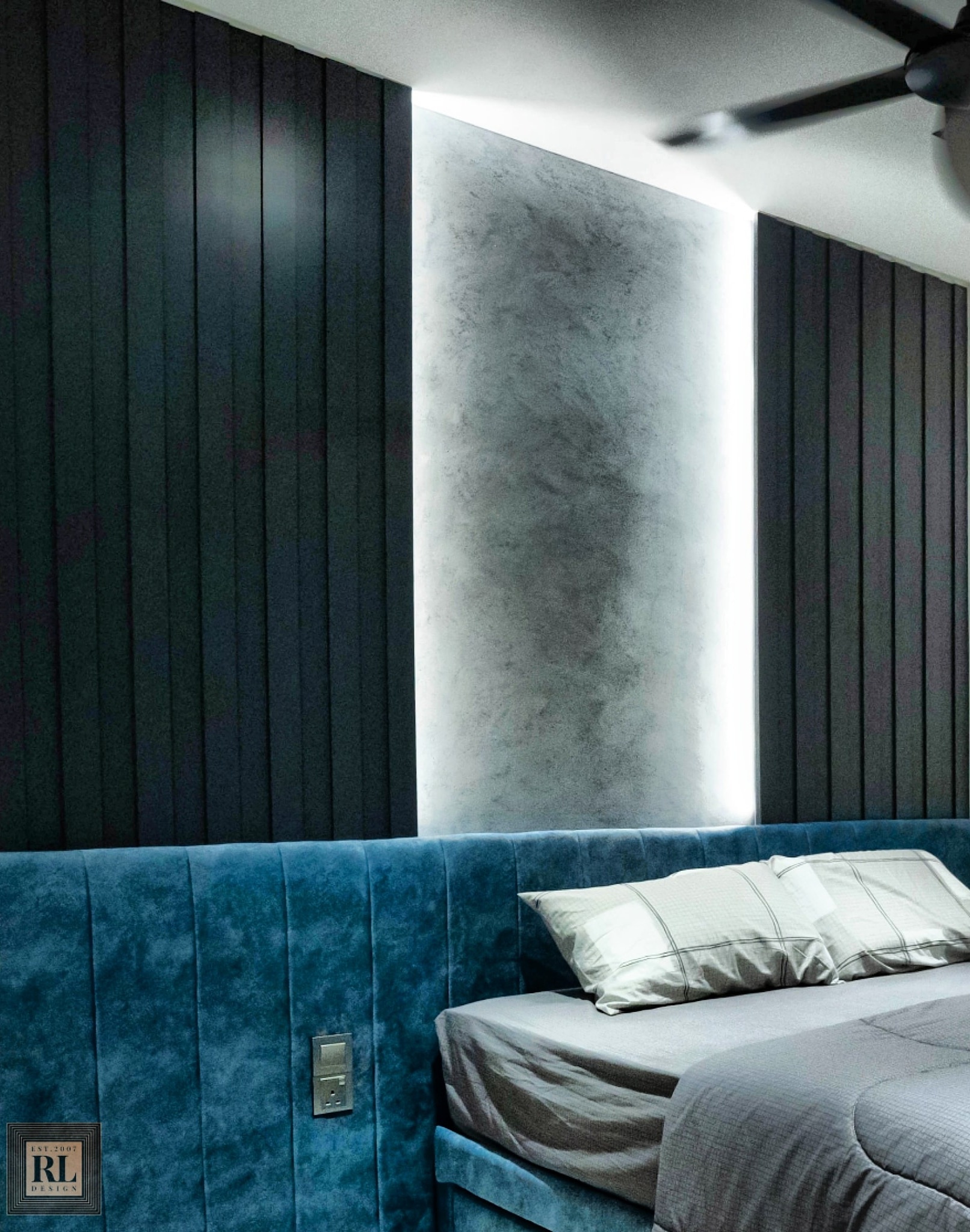 A desire of authentic comfort, the appeal of textural bed wall surface with both side wood panel enhanced with cool white hidden lights definitely brings up modern twist to the home interior.
The storm blue velvet fabric covering bed frame matched perfectly with master bed design.
The all black walk in closet is another cool highlight of the interior design, featuring modern panel and anti-jump glass sliding door.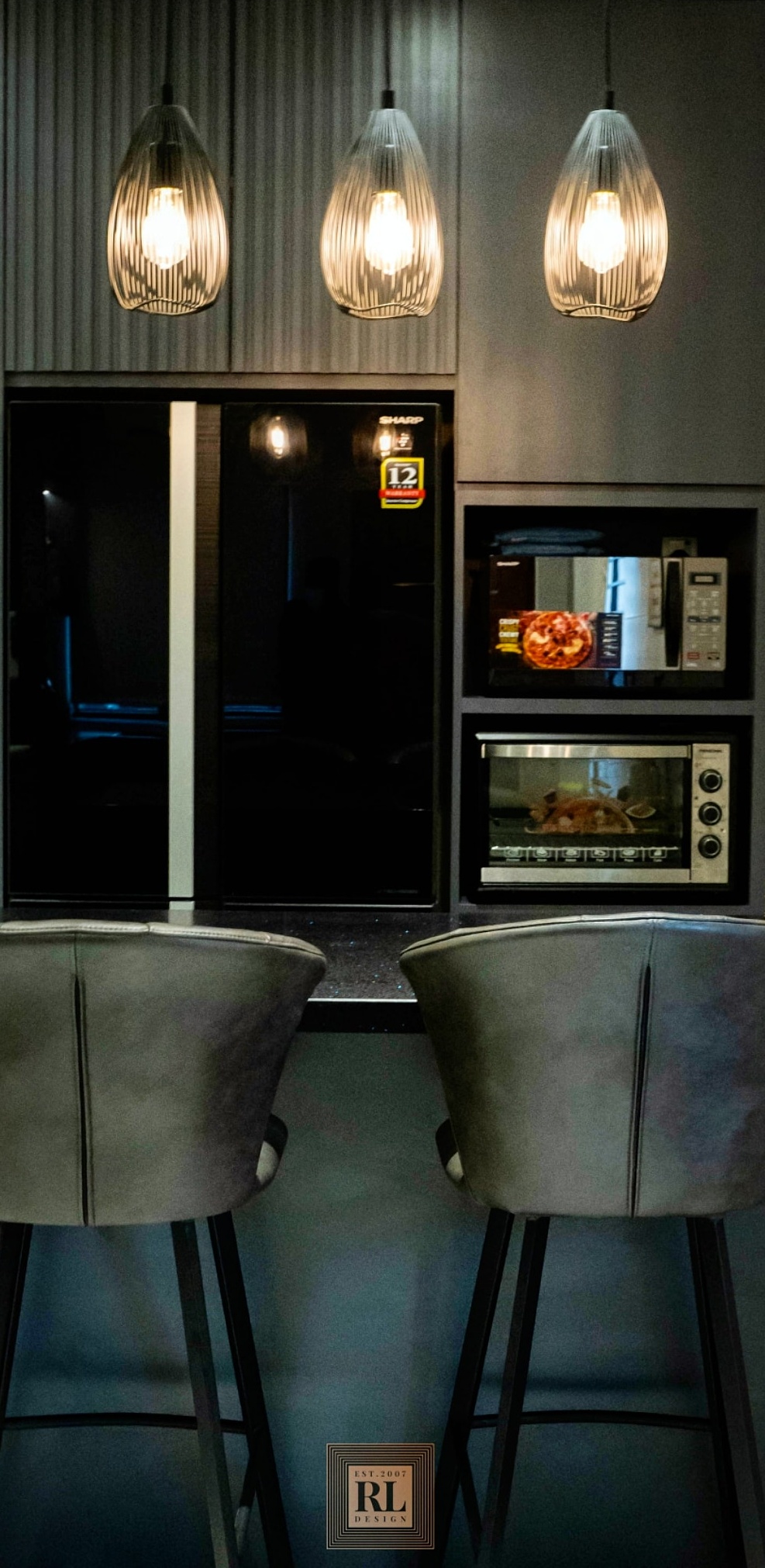 Every detail matter. We keeping the dark concept for the kitchen cabinet design without sacrificing the practicality.
Good person deserves a good home. It has became one of our criterion on selecting the right client. The owner, Sam is a down to earth gentleman wanted a modern home for his lovely family, a place where they able to spend their valuable time and of course, a gym room for a morning workout session in a daring energetic dark ambience. The astonishing result delighted both husband and wife. It is our pleasure to be part of their exciting journey in creating their dream home.