Inside a recent completed project in Upper East Condominium, Ipoh, we put two of the most beautiful bedrooms alongside.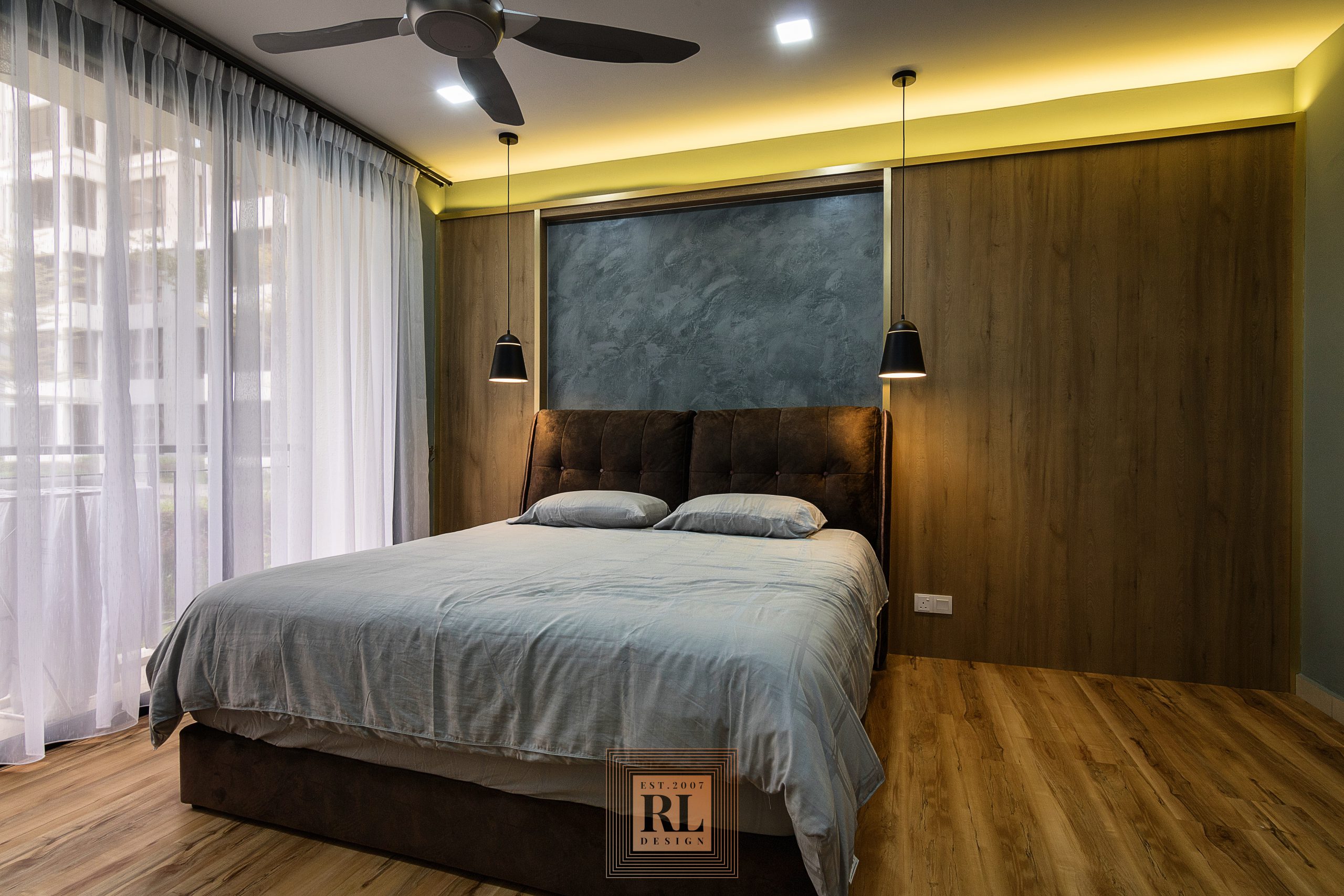 Selecting a right couture wood for the SPC flooring to match with the side wall panel (we selecting Oiled Walnut laminate from FORMICA) and stark with texture plaster paint from SUZUKA, the cozy ambience further enhanced with gold stainless steel highlight throughout the feature wall section.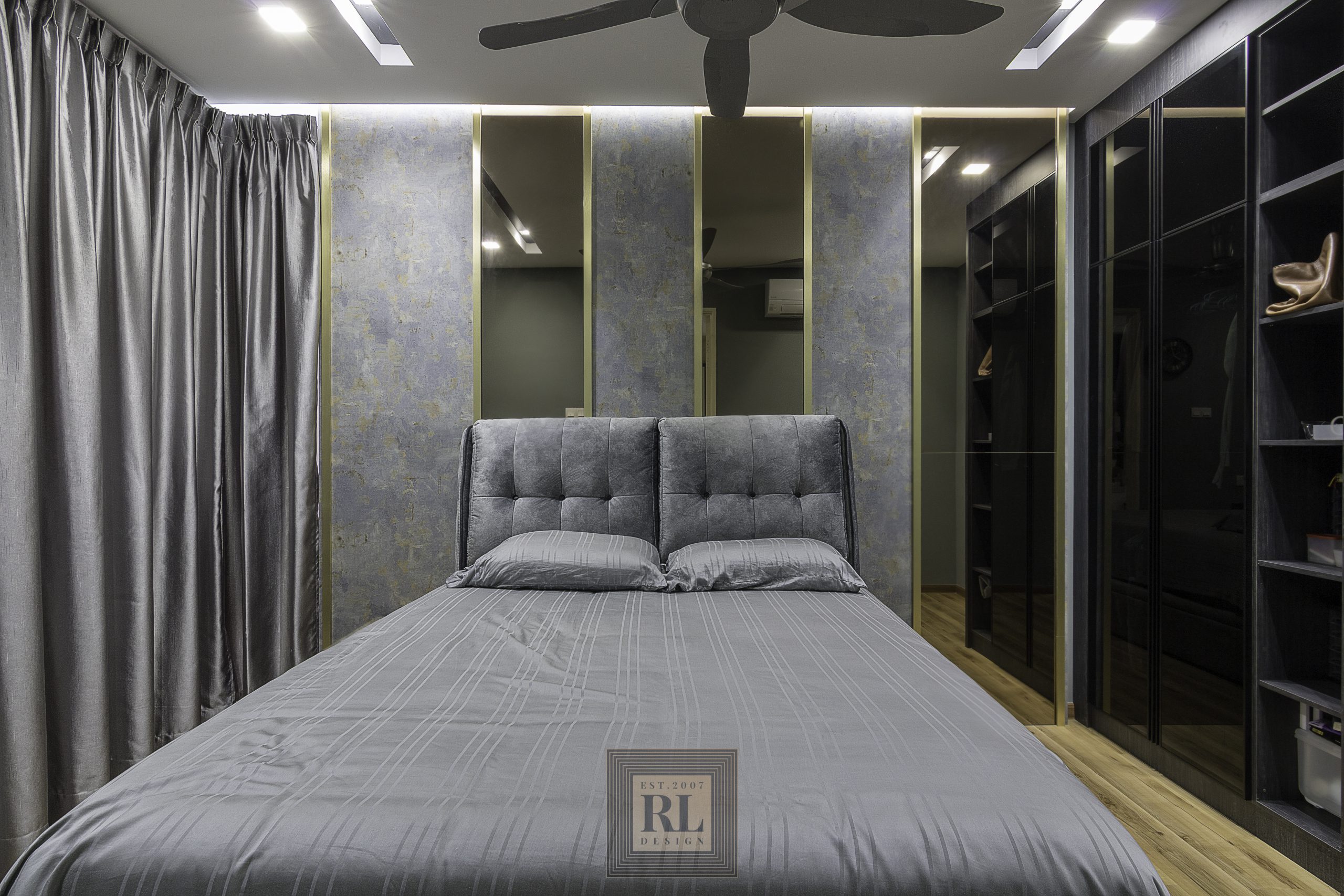 As one of the top interior design firm in Ipoh, Malaysia, we believe good design has the power to promote a positive mood to the owner through customizing according to owner's personality and taste. In this bedroom, we selected ROYAL LAMB Ossido Metallico laminate in stone texture as main feature for the bed panel. Due to small bedroom space, we enlarge the interior visually through applying tall greyish mirror to create such artistic result.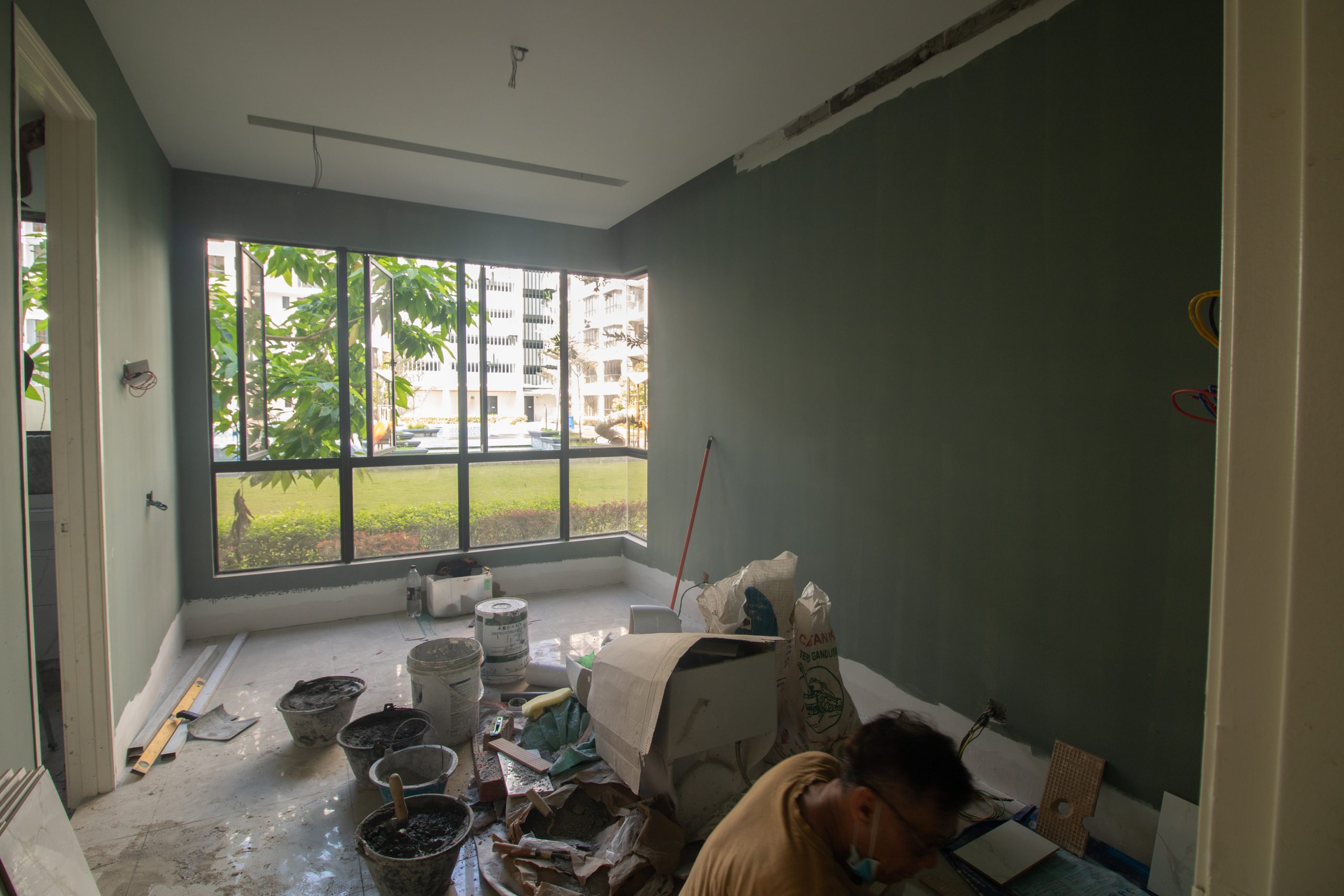 Image of before a sleek modern contemporary bedroom was created.