Interior Designer: Jean
Project Manager: Khor
---
On this interior design project in Taman Soon Choon, we apply natural elementary with slight industrial design.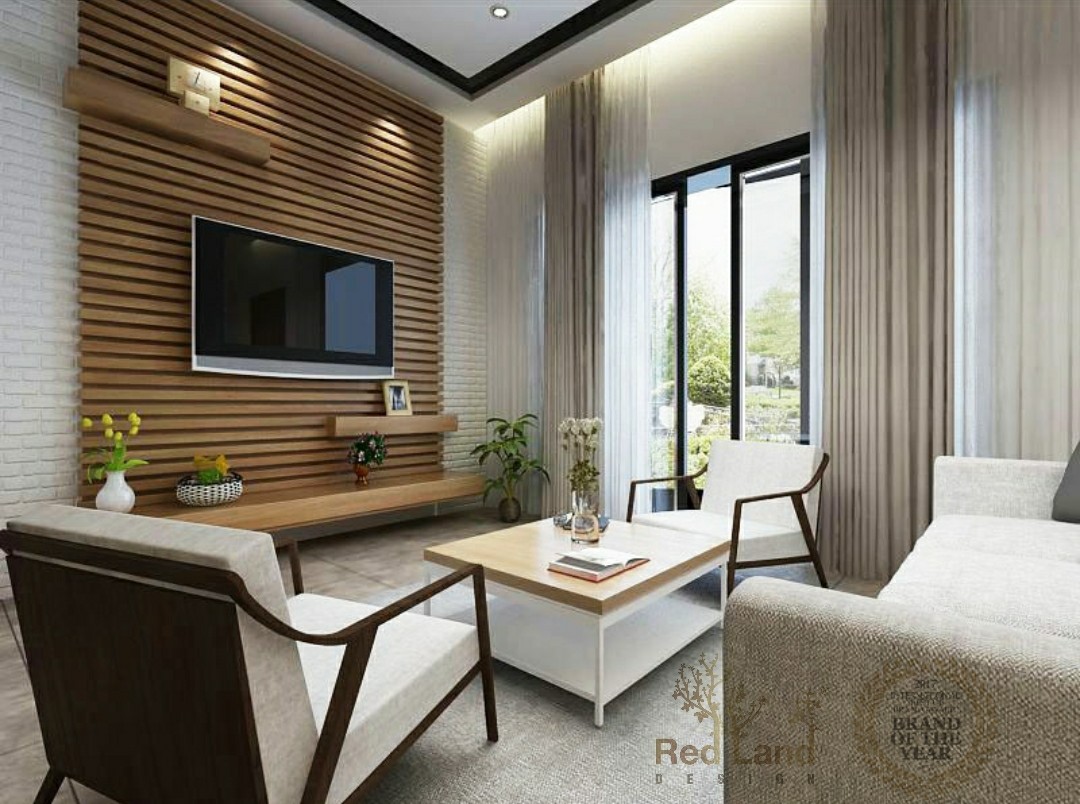 Entering the living, TV panel was made of wood in veneer finishing mix with stone cladding feature.
Light furnishings were paired with the comfort ambiance.
Cement texture tiles selection creates aesthetic, durability and ease maintenance into a perfect solutions for floors.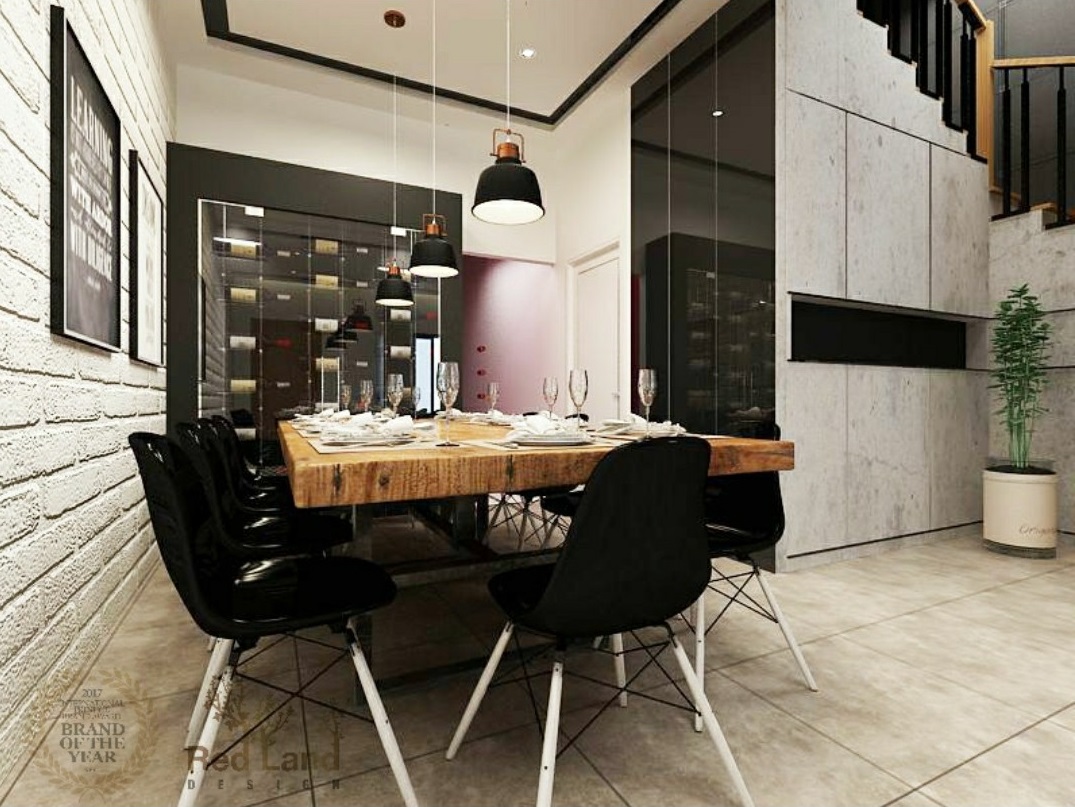 On one side dining, we continues same stone cladding left out from part of TV wall feature. Acacia trunk wood dining table was sourced from one of our suppliers.
Both owners of the house were professional chef, one based in Singapore and Sydney respectively, a dining would not complete without wine. We created a tall wine storage with bronze mirror backdrop inside.
Underneath staircase which originally left open was covered with wood in rustic laminate finishing to hide the new store room which entered through one of the tall hidden bronze mirror panel functioning as a hidden door to access.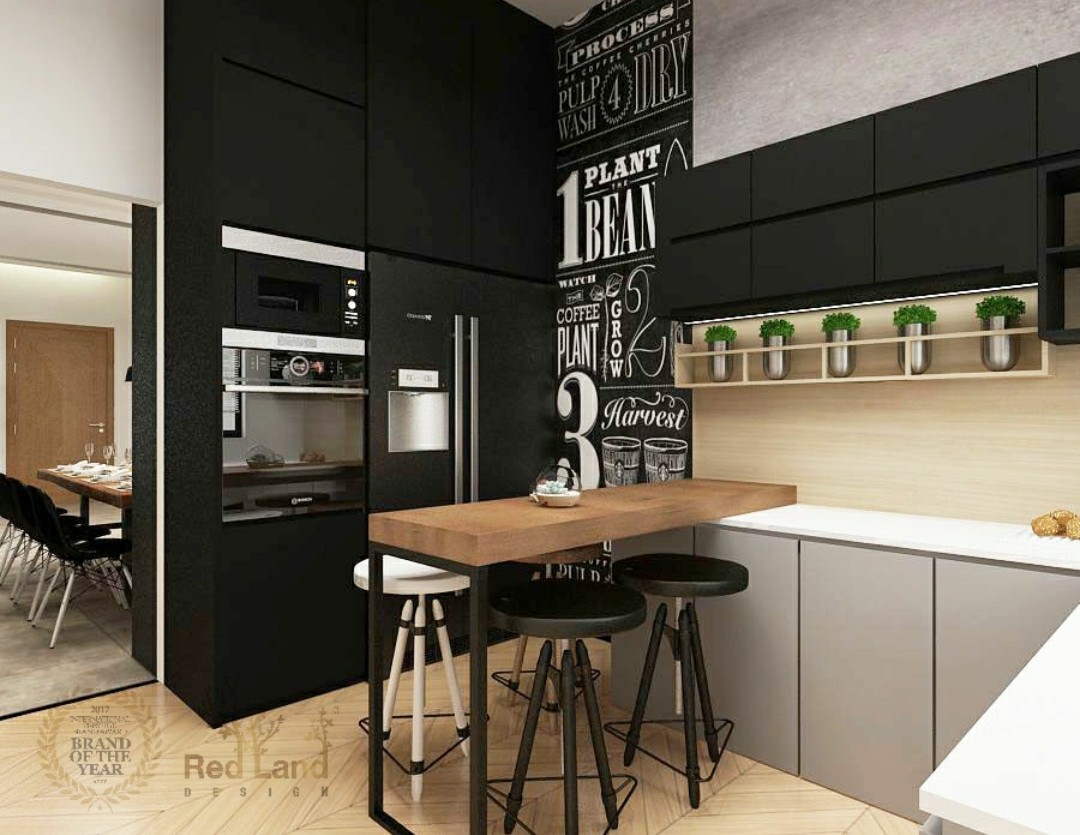 Dry kitchen were special catered for baking purpose. The solid wood counter top use the same acacia rain tree wood as the dining table top, with powder coated M/S steel structure. Matte black laminate finishing on tall storage and wall mounted unit contrast with steel like finishing for the base cabinet.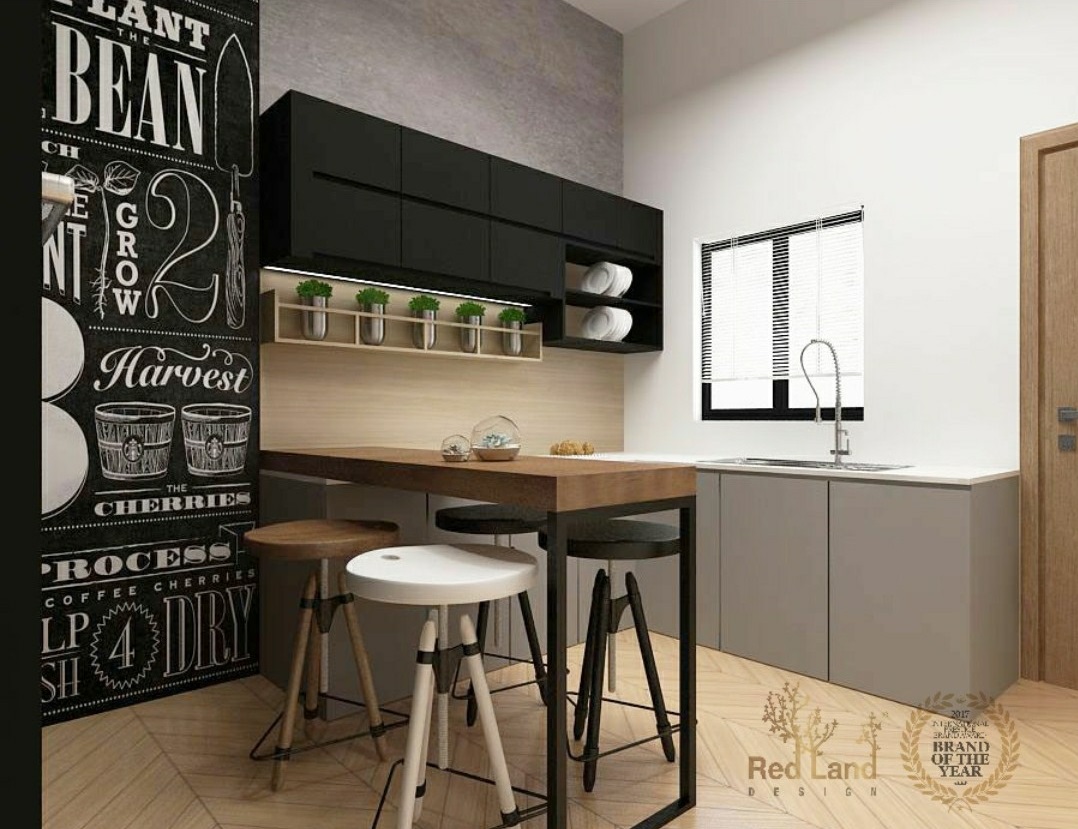 The vinyl floor installed in a chevron pattern will be seen in other areas.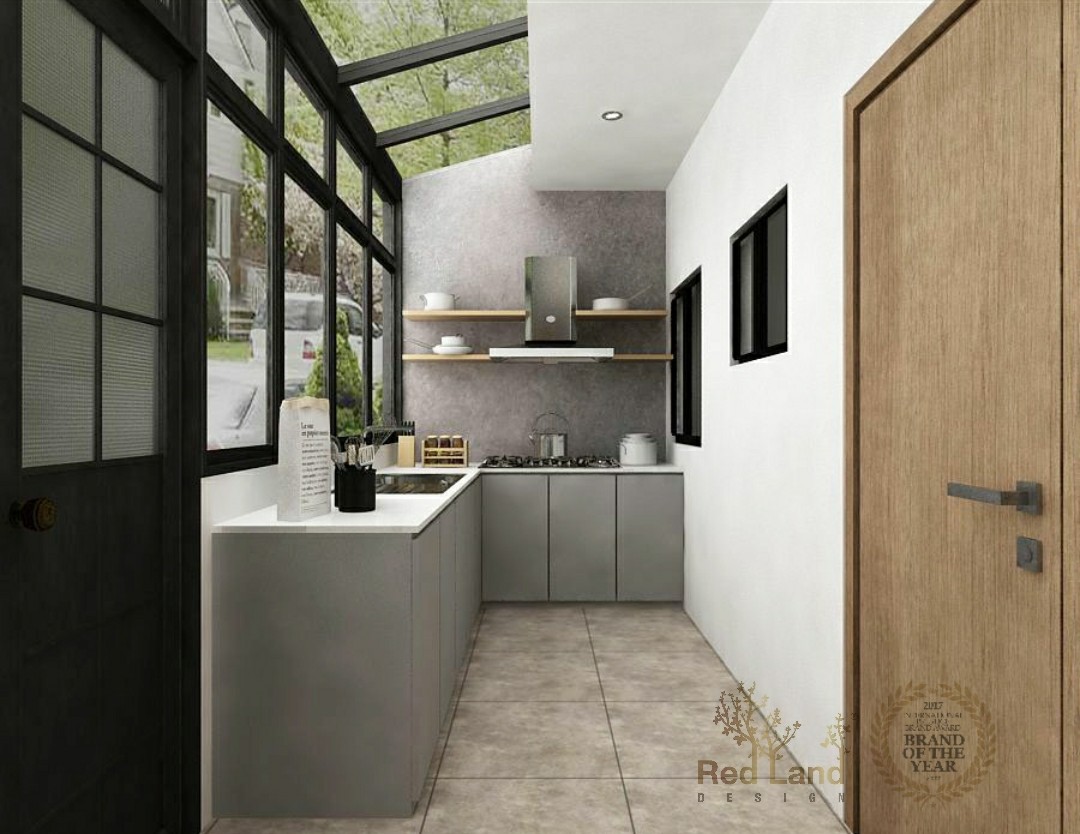 Built with partial bricks and steel structure with clear tempered glass to soak up natural light brightens up the rear extension of the house.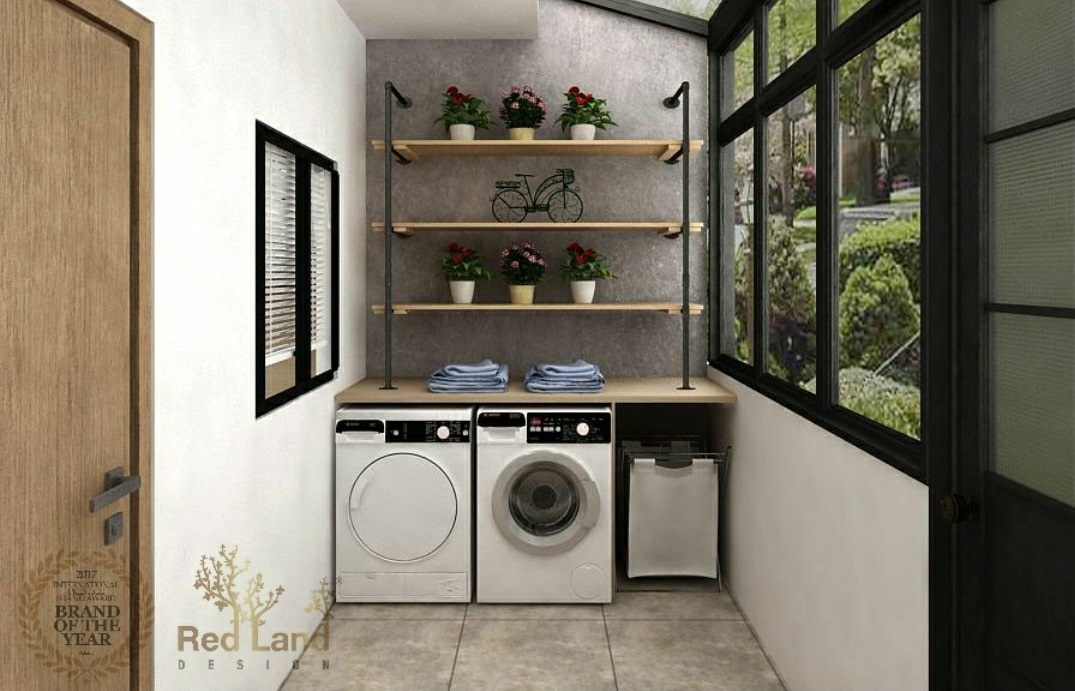 Other side use as laundry purpose.
Both walls backdrop highlighted with SanCora unique paint range as applied in some part of dry kitchen as well.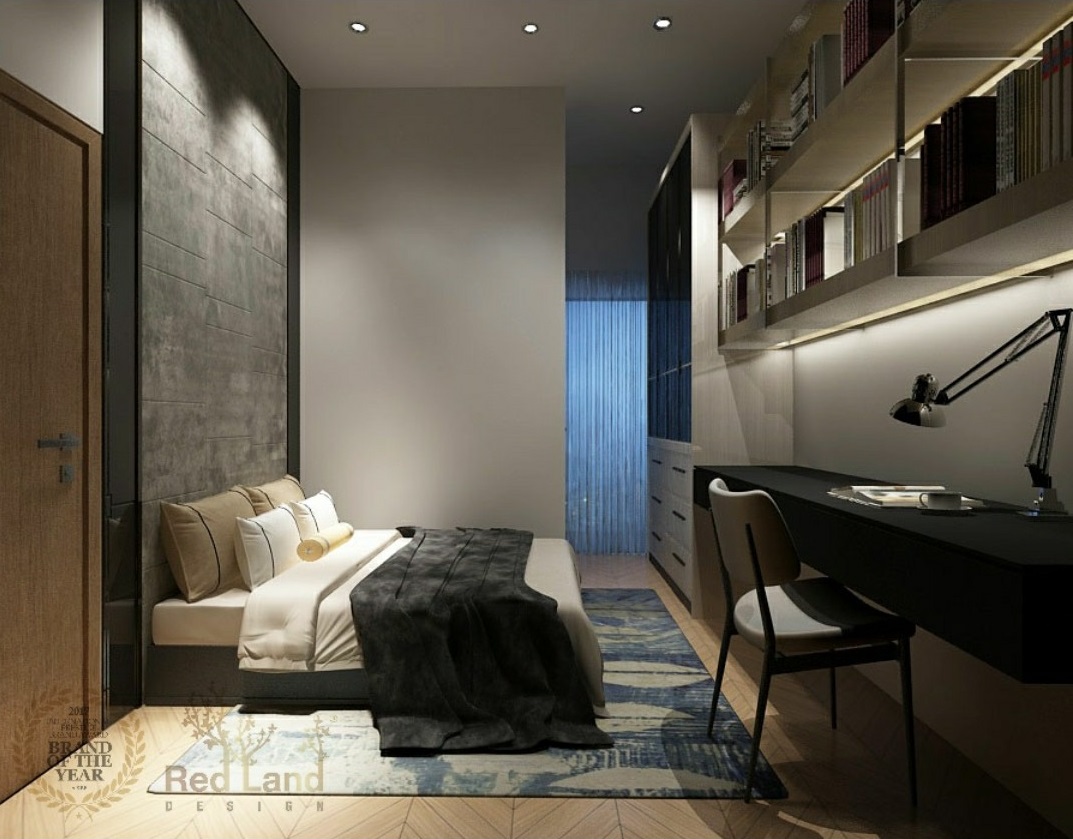 The interior designed for the parents, occasionally for guest to create a relaxing ambiance regardless for sleep or reading.
Tiles in several dimensions installed at the bed wall panel to keep the industrial mix with minimalism concept.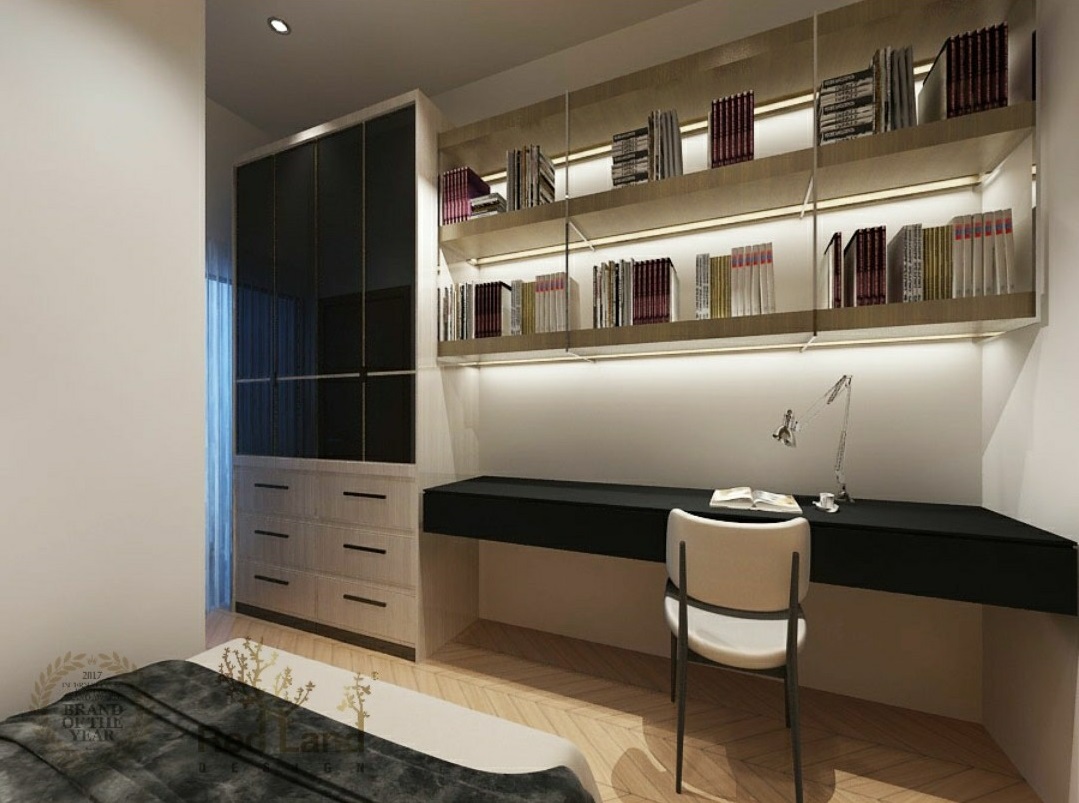 Study table, books shelves made of multi layer wood covered with clear glass with stainless steel frame add up some classiness for their parents books storage.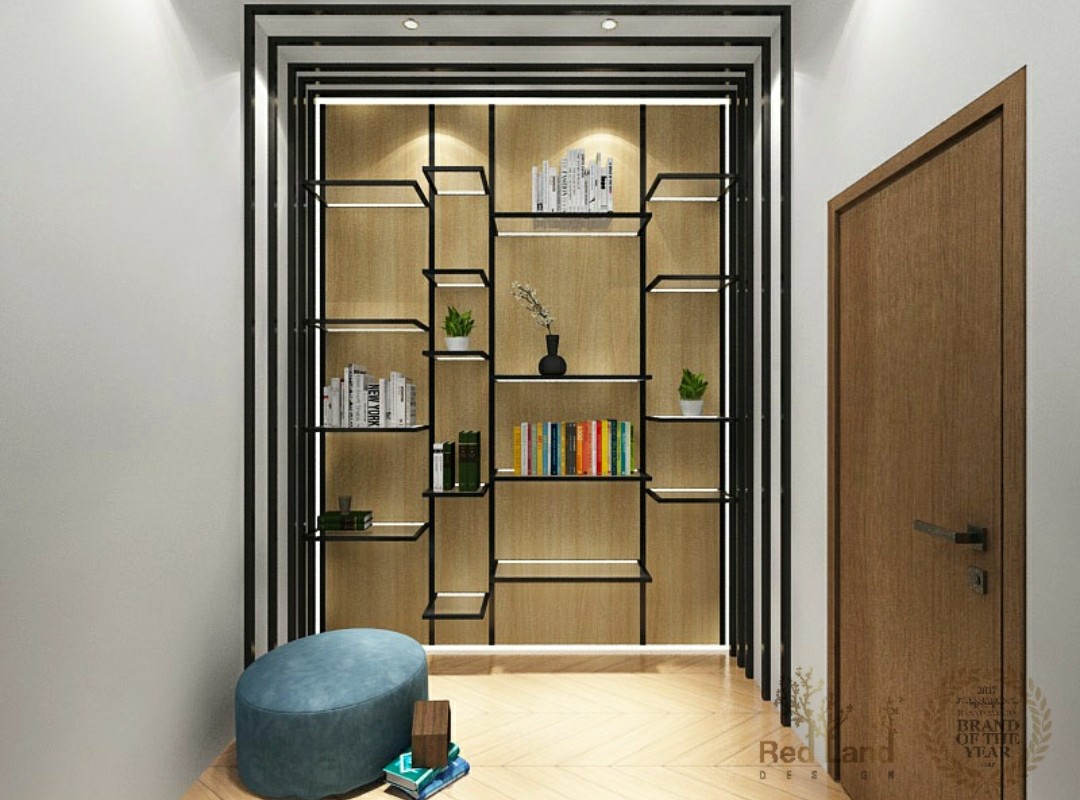 Concerning book storage might insufficient at other areas, we created another display and storage section at 1st floor family area.
To design a simple yet extraordinary design is not an easy task. This unit is one great example. Before approaching to the display panel, tiny black powder coated finishing M/S steel arrange such arch like enhancing towards the unit design.
The books and display unit wood laminate panel enhance with tempered glass shelving highlighted with hidden LED strip light.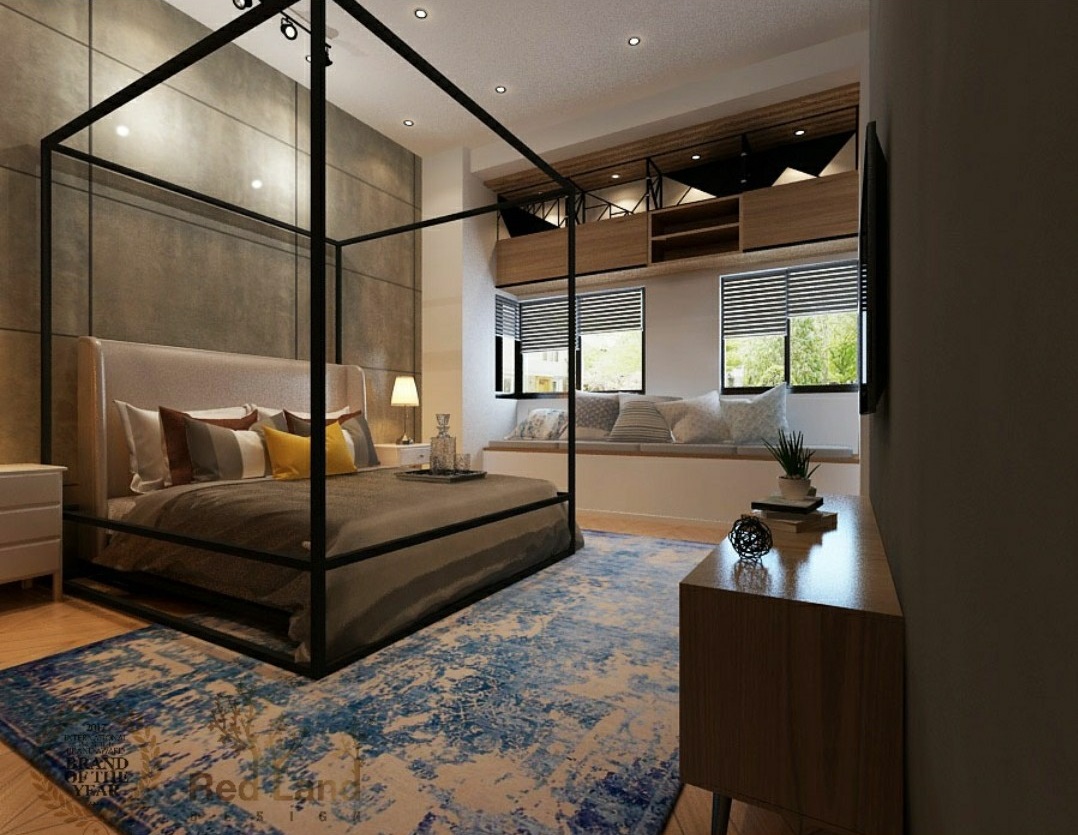 For the master bedroom, we carefully blend an unique loft resulting spaces incite rich visual dialogues yet to be imagined.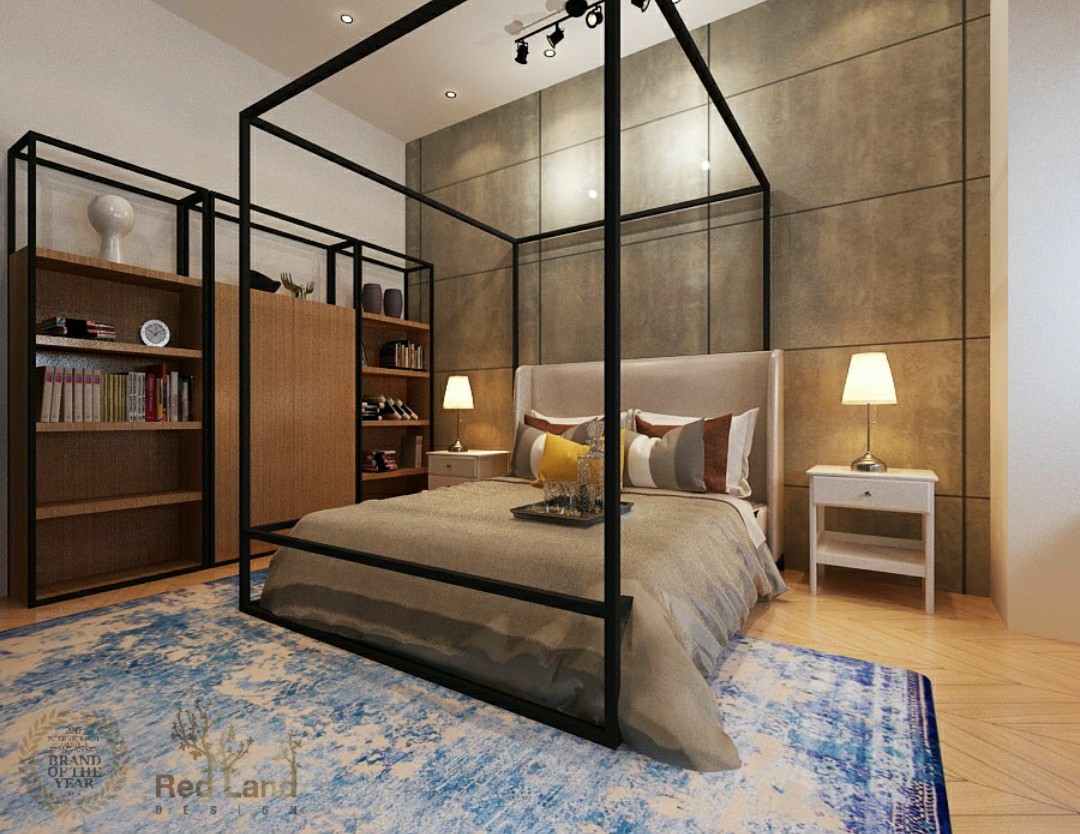 The bed head panel in cement like finishing with steel frame around the bed and cabinet, industrial theme carpet on a chevron pattern vinyl floor embedded in a simultaneous sense of nostalgia and new.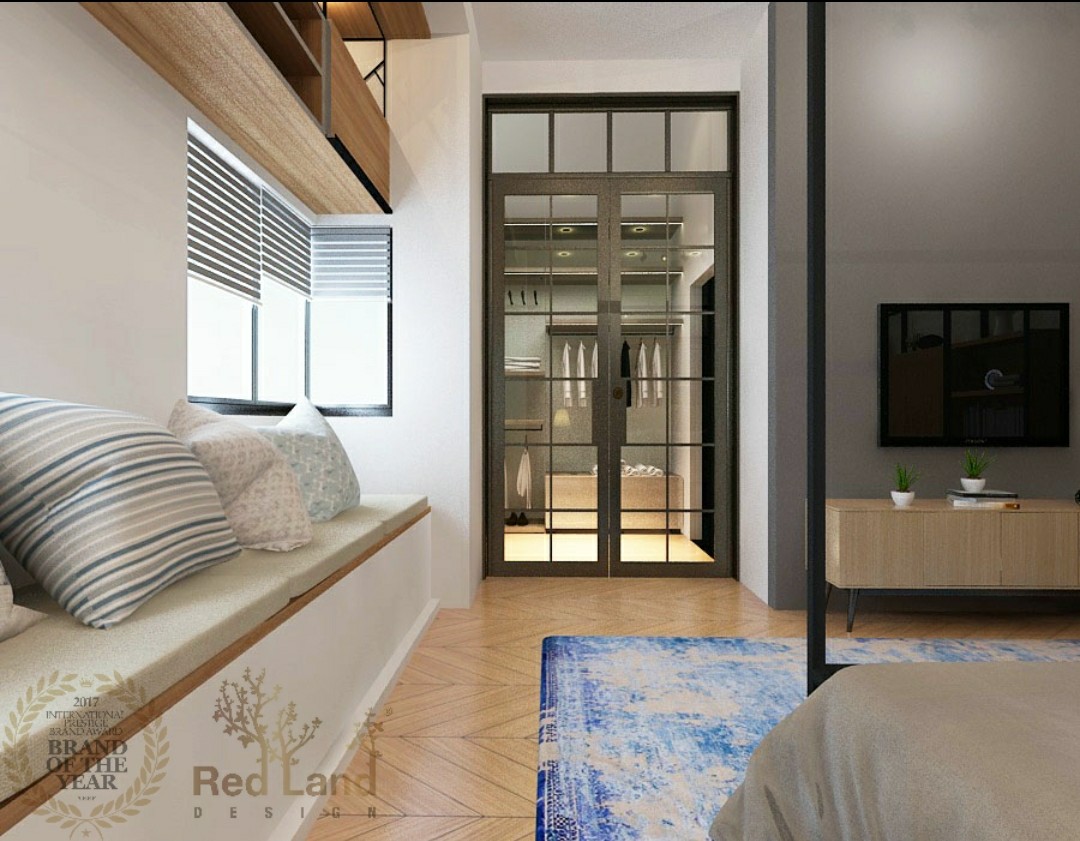 Side seat for leisure reading with storage underneath.
Door set to walk in closet made of M/S steel with grayish powder coat finishing.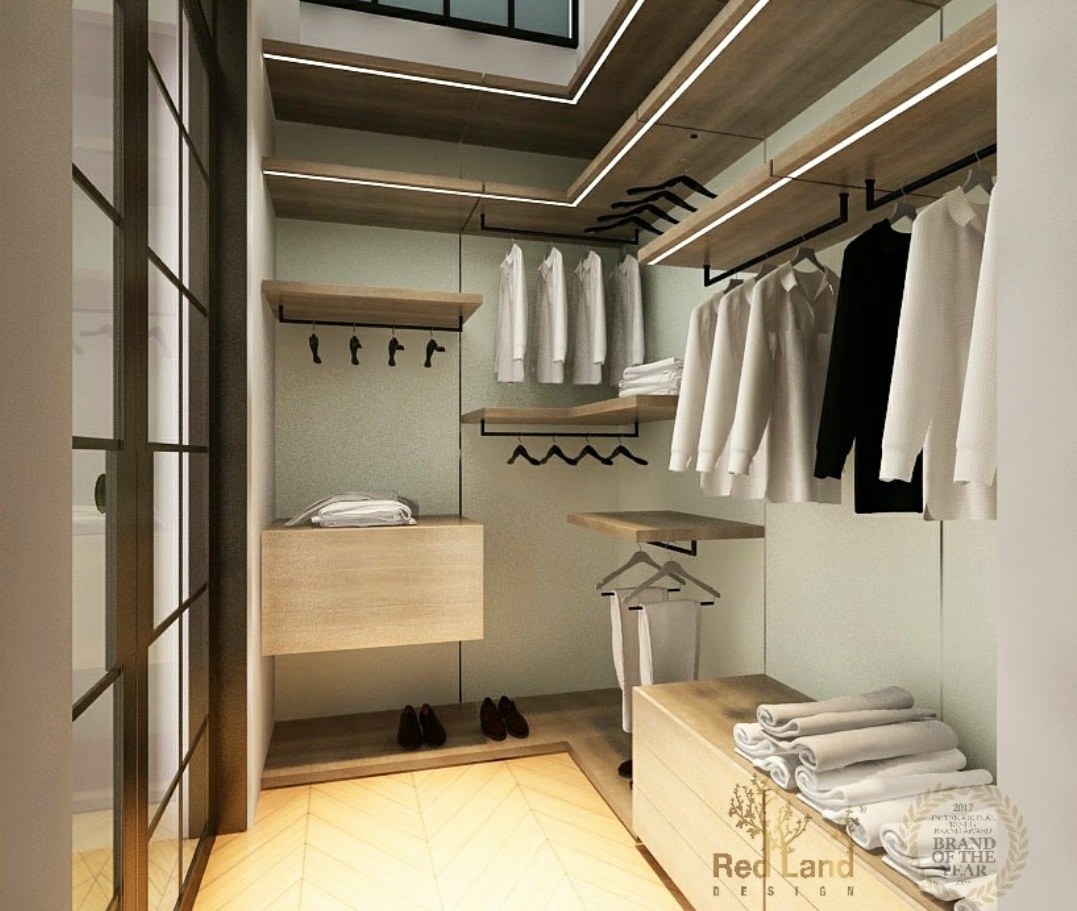 Due to limited space, we extending the balcony for the walk in closet.
Jean and Khor expounded the philosophy of primitive minimalism, pare down the design result without sacrificing the space.
To ensure the sufficient lights, we create glass above the wardrobe unit.