Sabrina, a Parisians had dreams of a home interior influenced by refined English style as currently based in London. A semi-D she bought in Sunland Residence, Ipoh was designed in modern British style.
Navy blue interior best matched with bright color choice in general, like white wainscoting.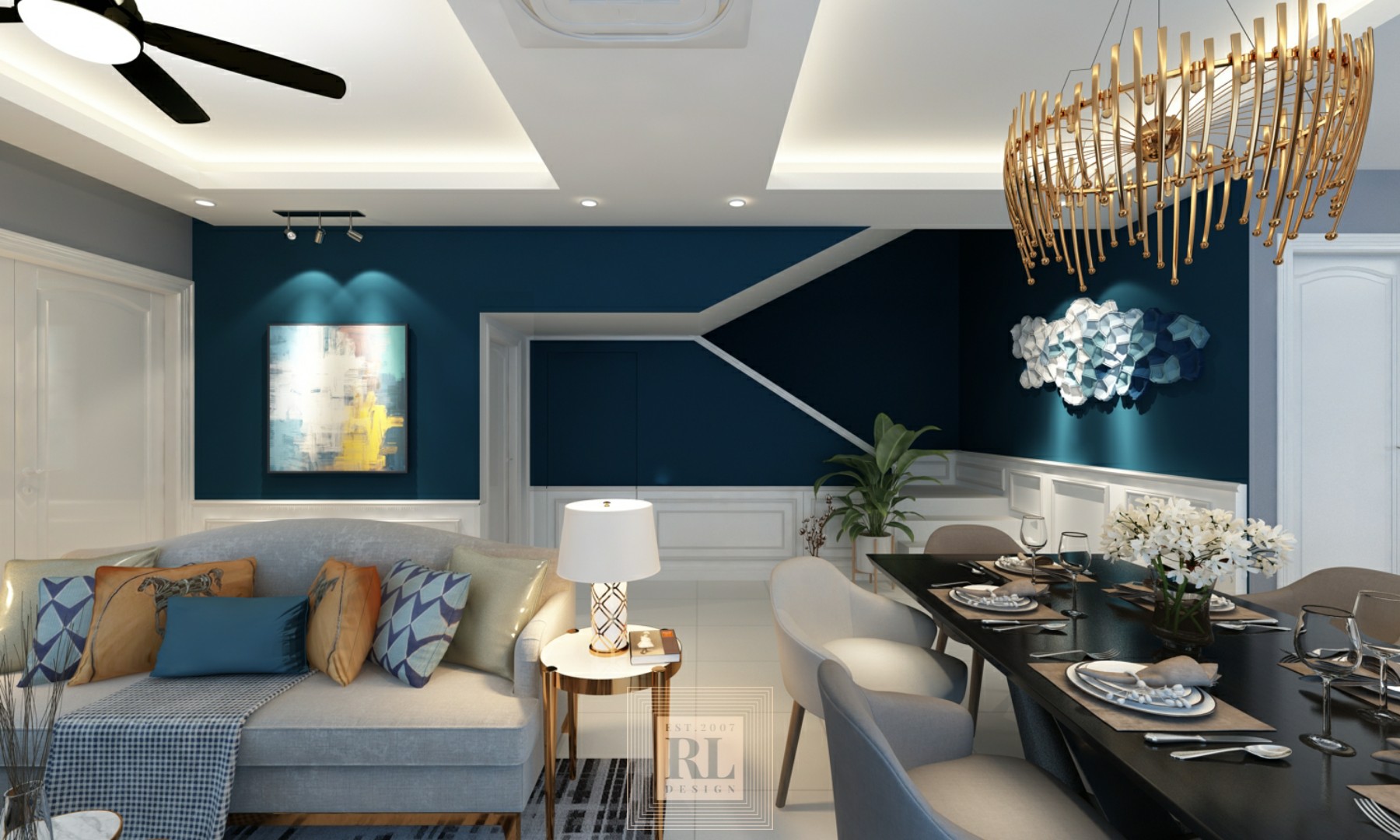 To avoid being look too dull in 2 color contrast, we input 3rd color, light grey for contrasting.
Modern English interior design style is a harmonious combination of Georgian and Victorian stylistic directions. Georgian style tends to the canons of antiquity, with its clarity of lines and symmetry of space organization. The color palette of this design direction is also conservative and reserved.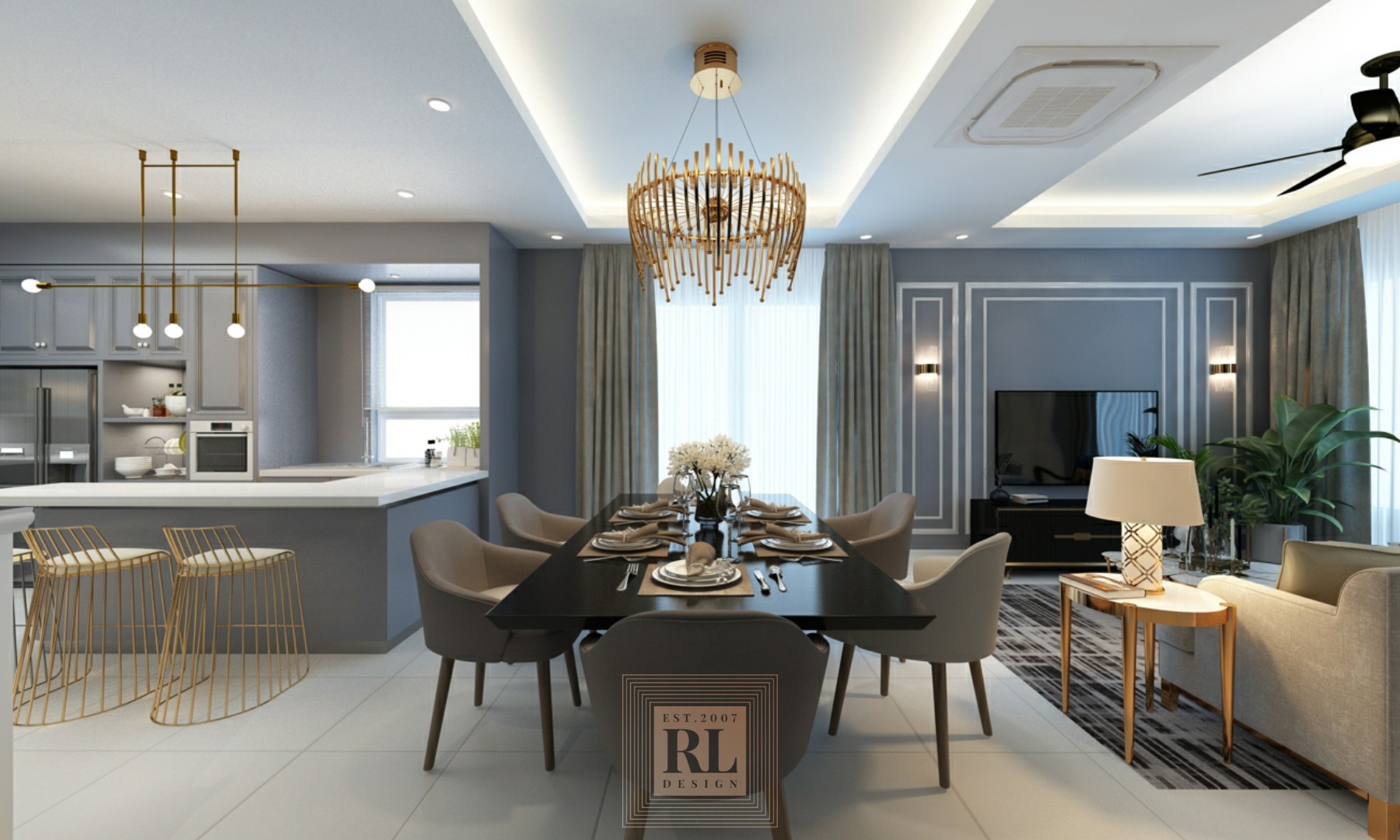 In its turn, the Victorian style of interior design is more liberated in color gamma, as well as in the ways of the interior arrangement. The use wood of precious species for the manufacture of furniture is necessary attribute.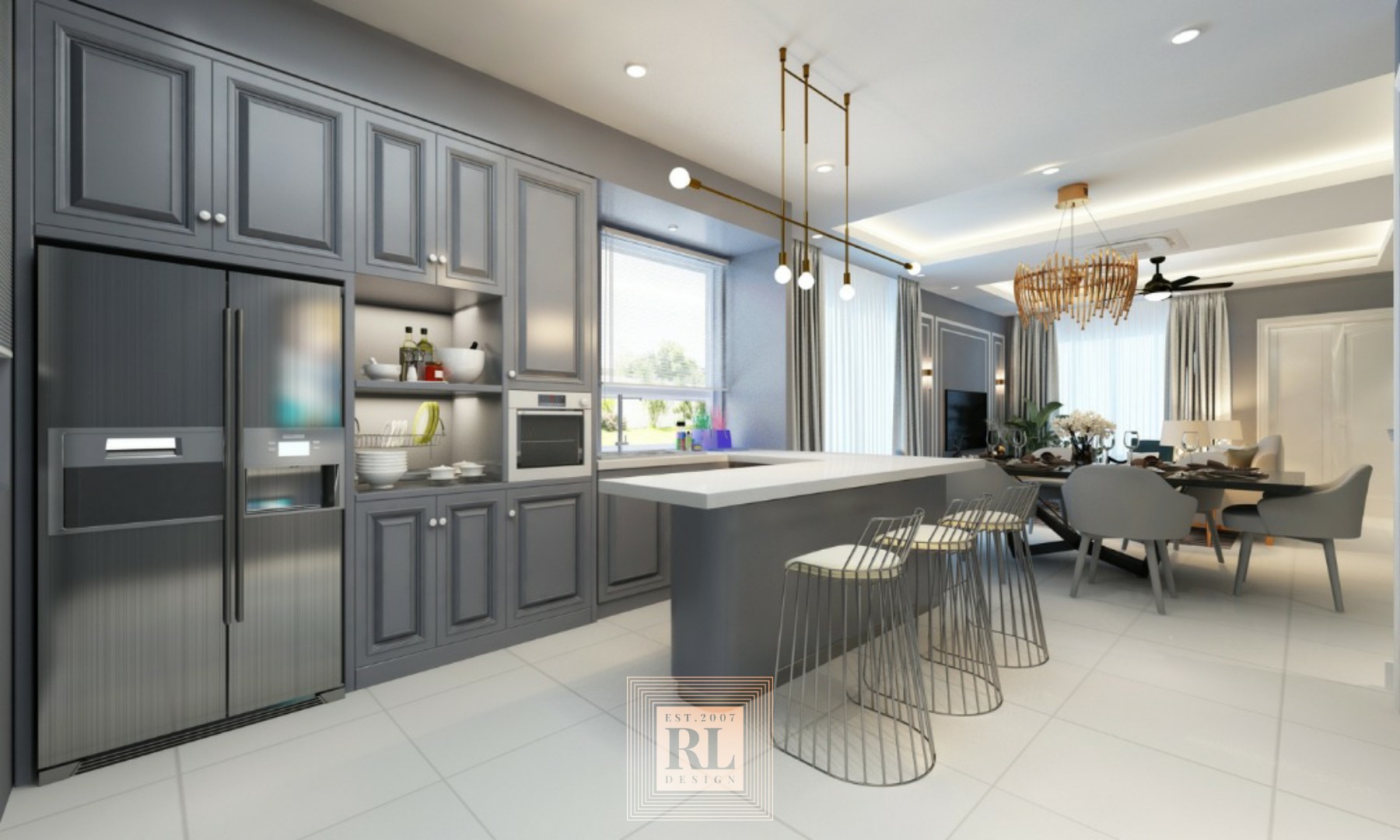 In addition to the living room, there is a spacious open plan dry kitchen in light grey combined with dining area.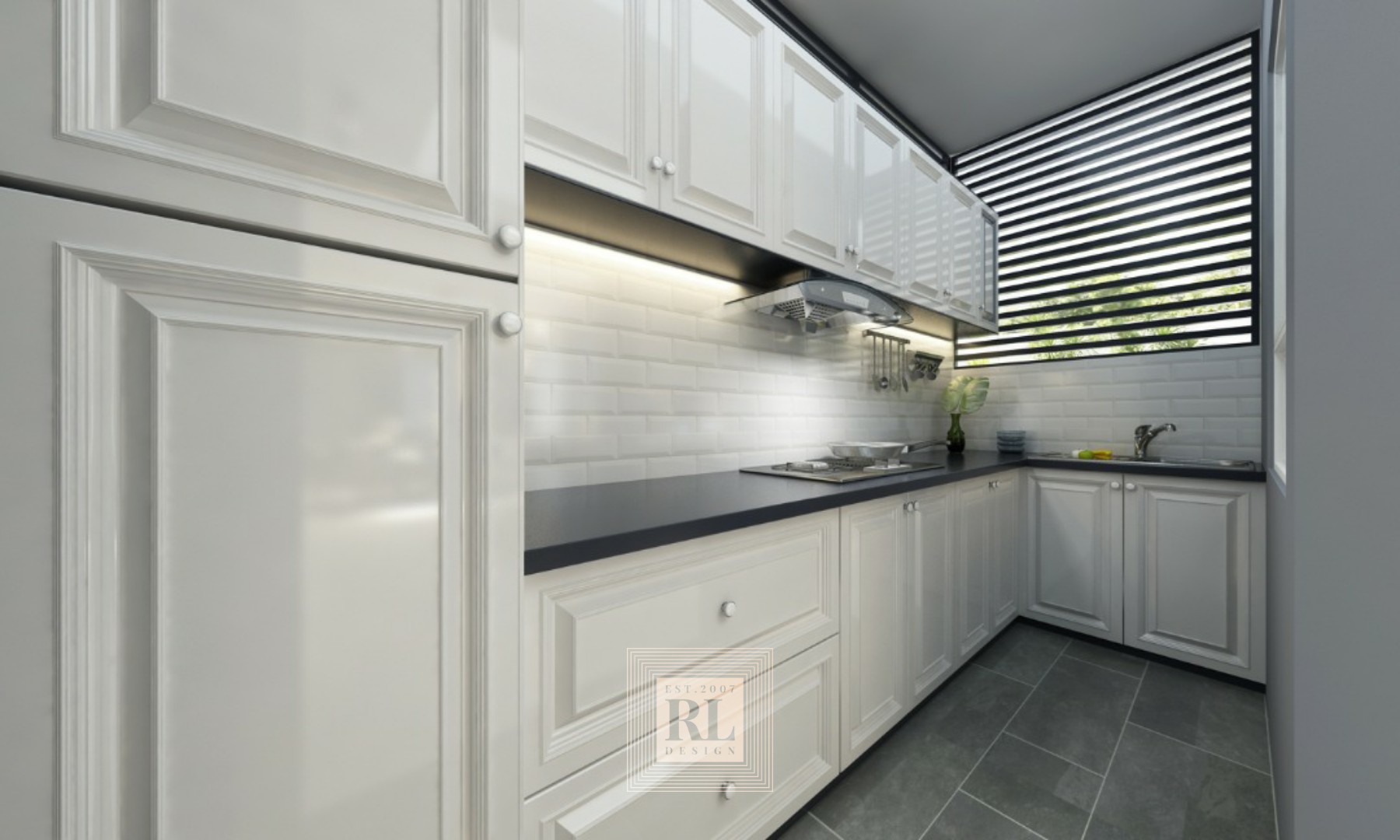 The white shades of working kitchen area shaded out only by a silvery sheen of cutlery and accessories.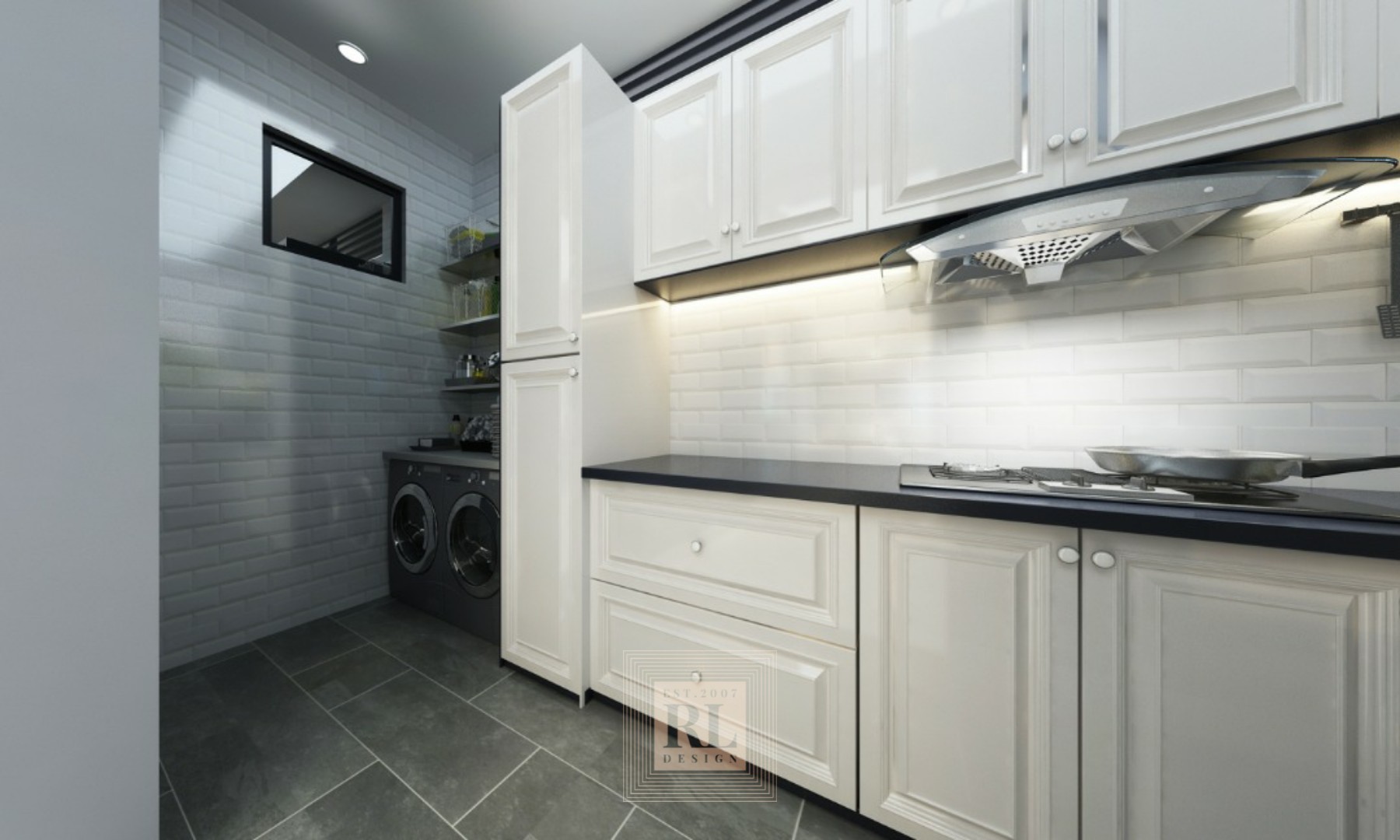 Wet kitchen fully equipped with built-in cabinets system, which can accommodate not only all the dishes and cutlery, but also successfully disguise appliances.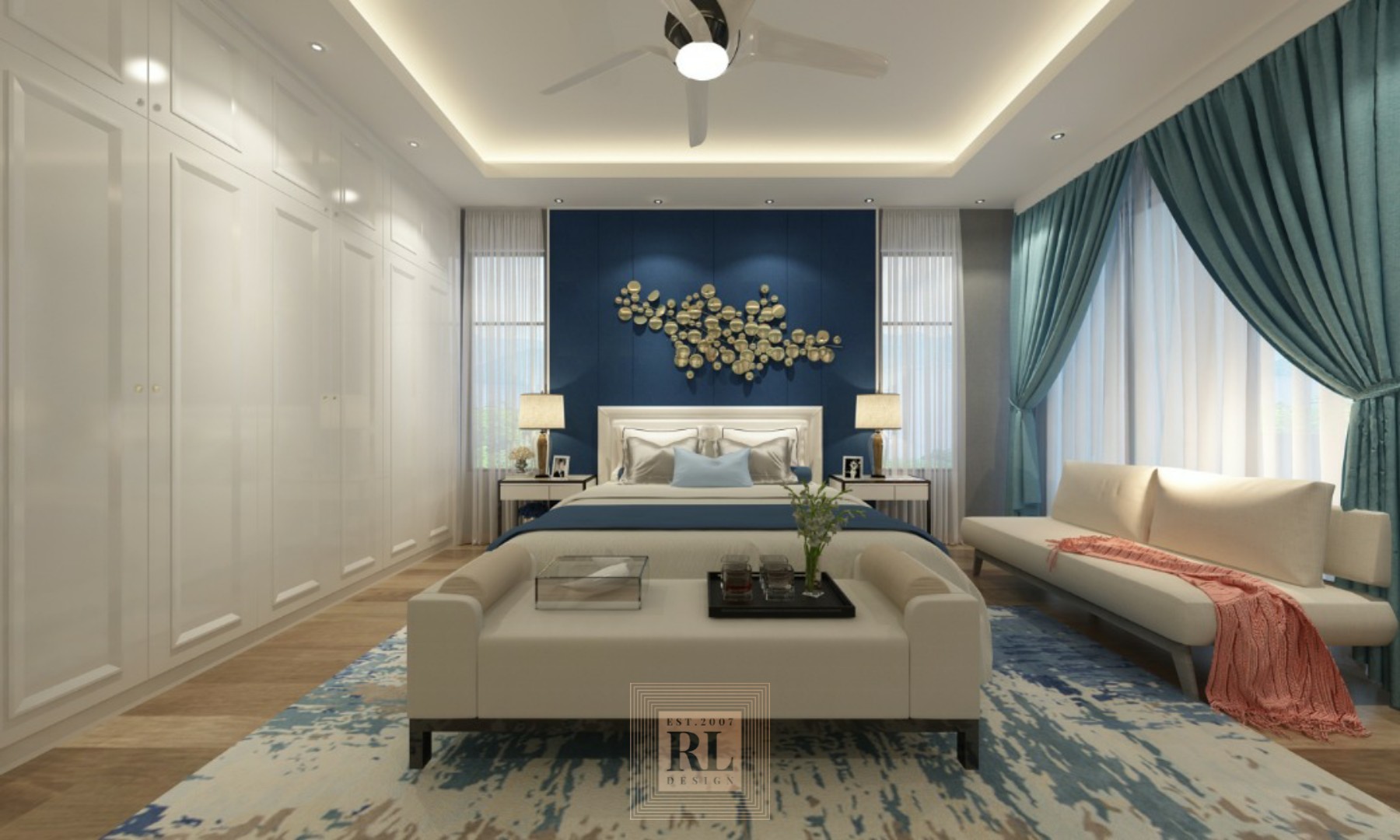 Same interior design concept works for one of the master bedroom.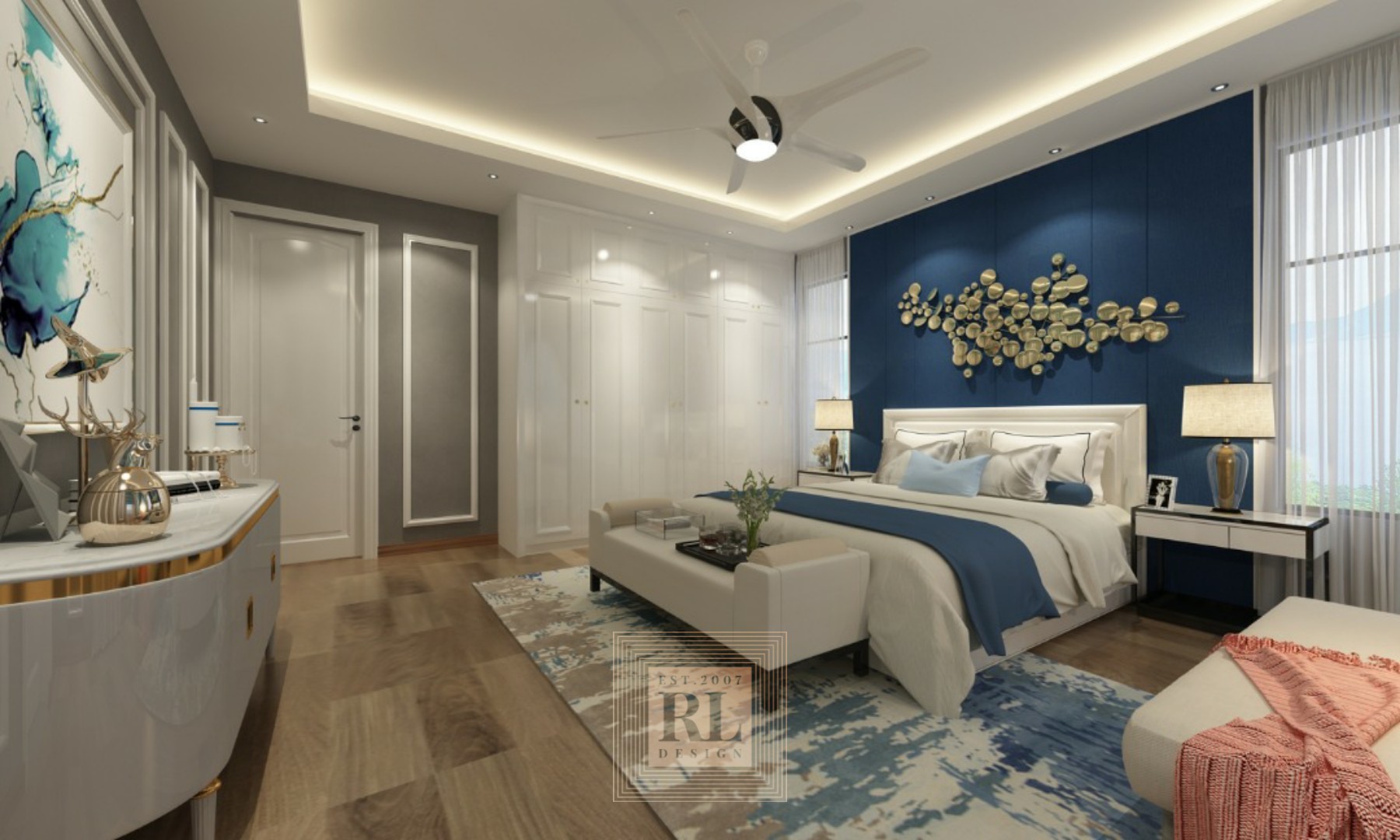 Surface texture of the wood floor covering material like Nordic rug to coincides with built-in furniture.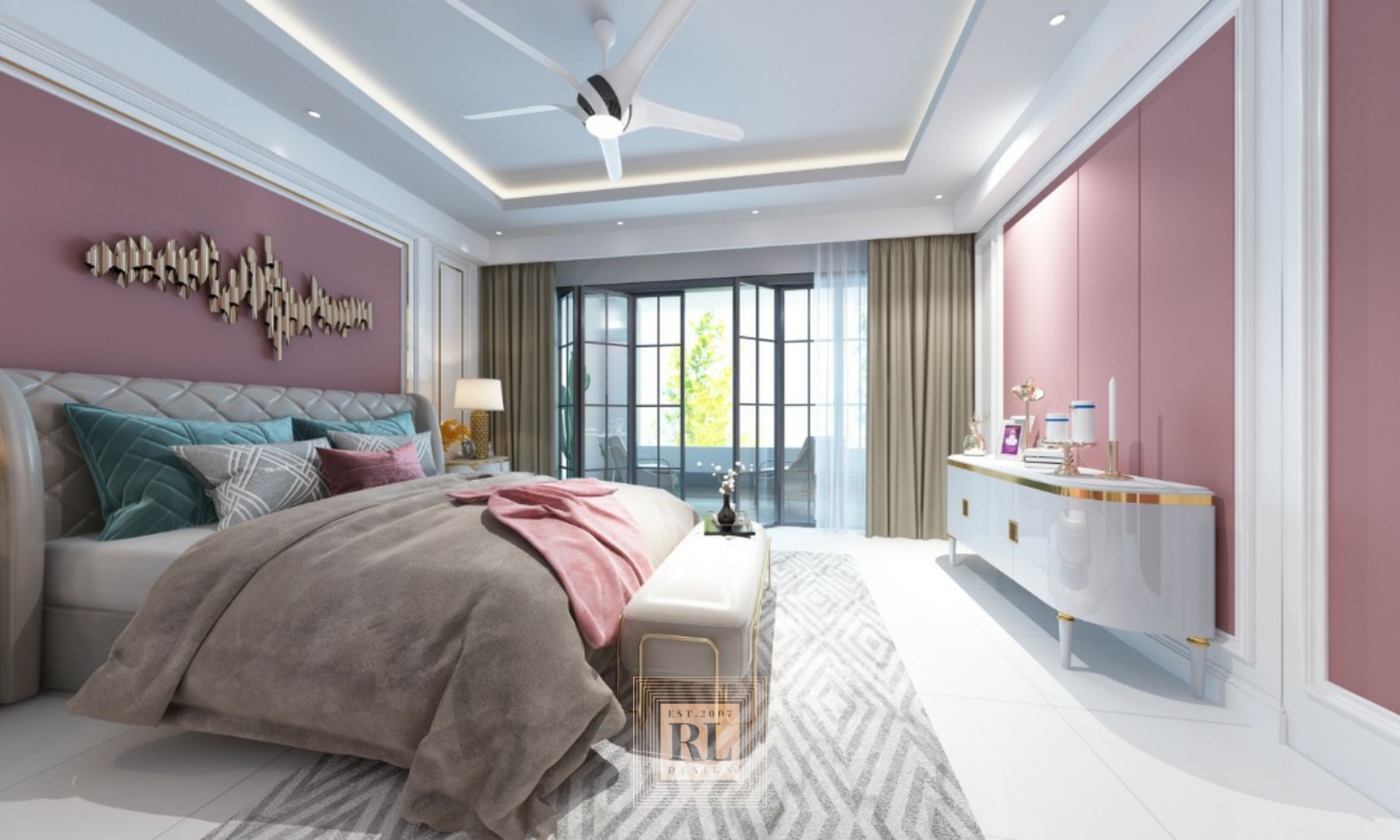 A good design course was the location of the bed in coral color theme surrounded by white wainscot.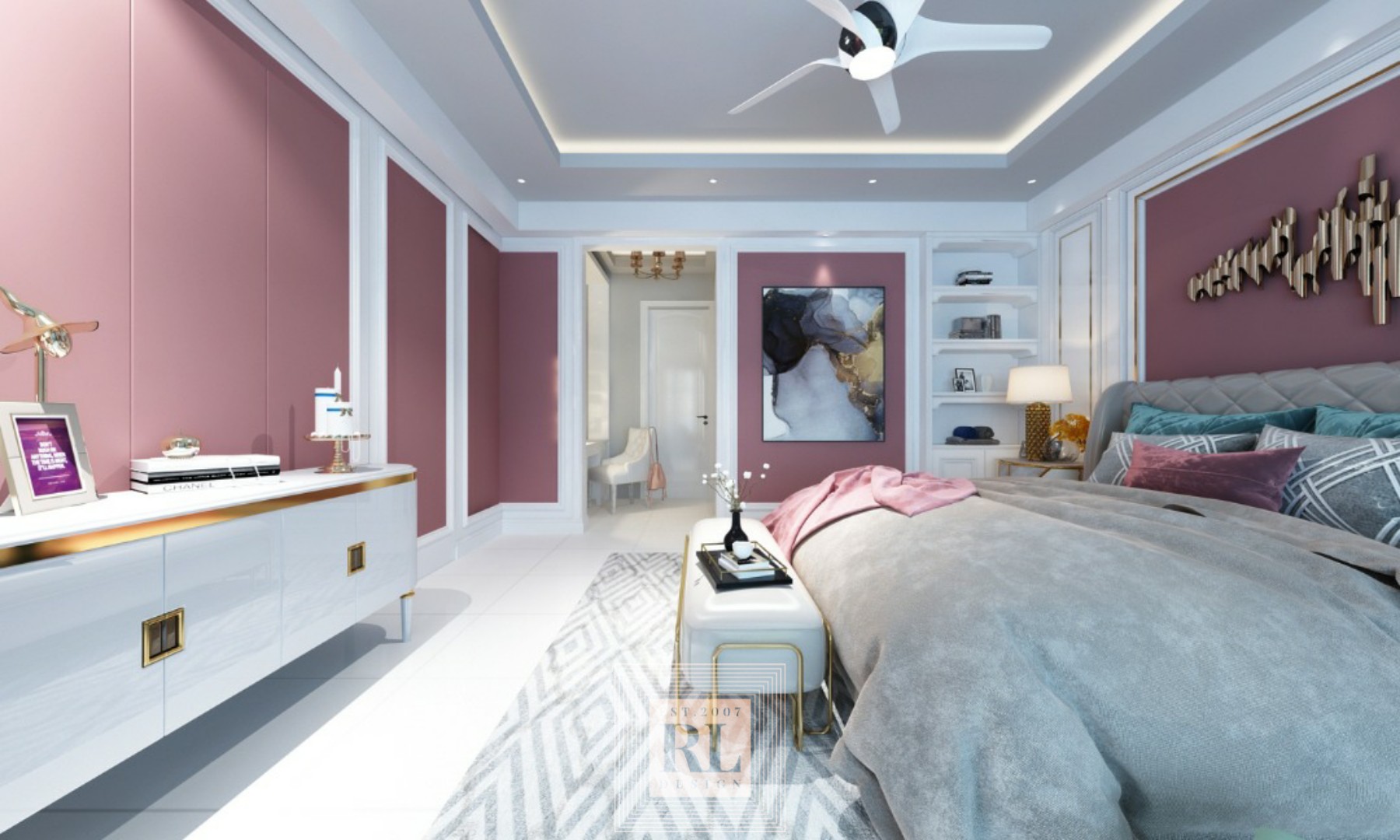 Having another master room for similar layout, we apply coral theme to delights the home ambiance.