Night owls by nature loves encompassing darkness of this dramatic apartment interior. Decor schemes that incorporate light and bright minimalism offer up a refreshing light and airy feel for sure, but sometimes a dwelling just calls for a little bit more bite. Filled with a combination of moody colours over high-end contemporary furnishings and some special examples of statement lighting, this apartment in Cameron Highlands look like modern secret style lairs.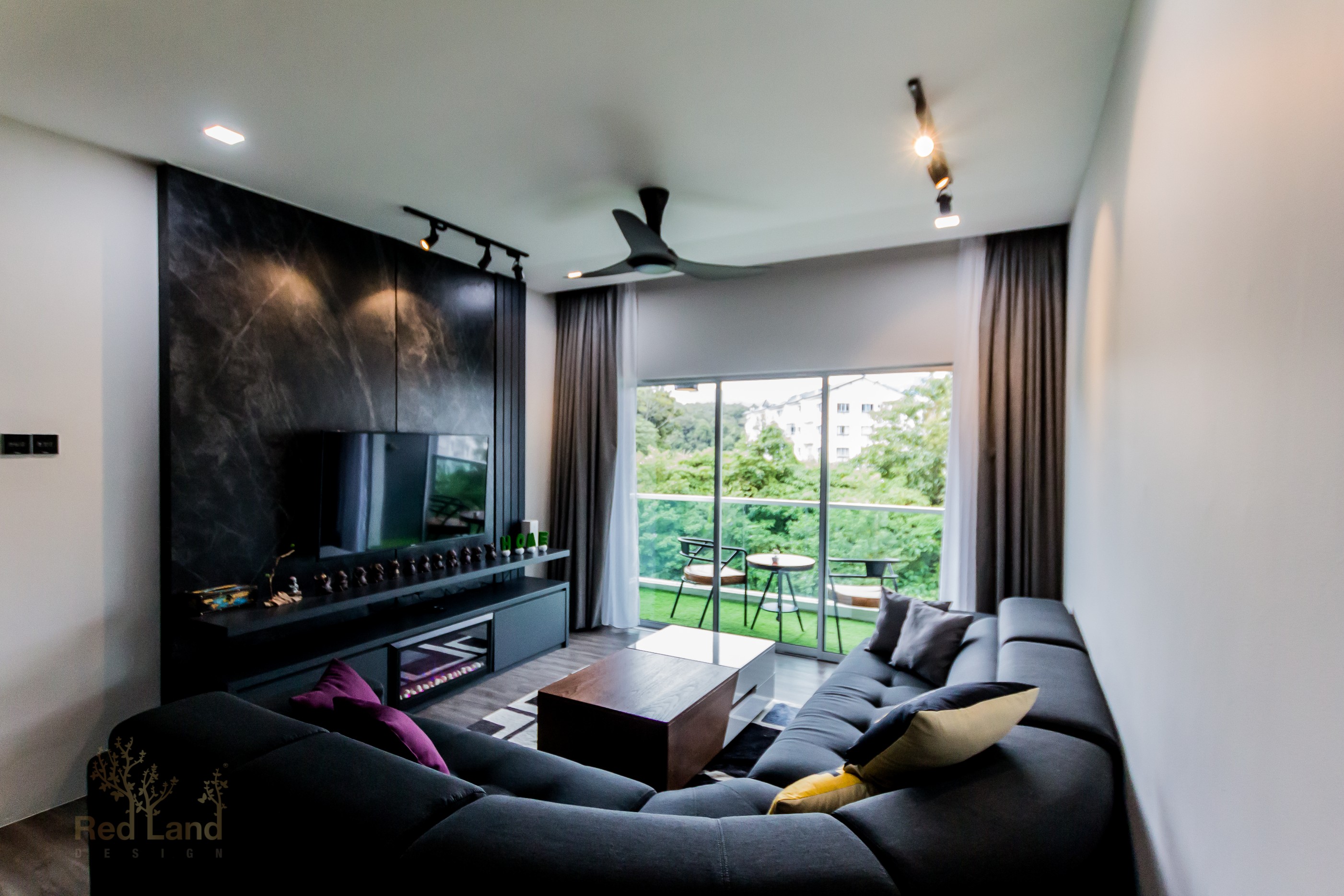 Beautiful laminate wall panel with a sophisticated texture, matched with gorgeous flooring and loose furniture colors that would draw eyes constantly.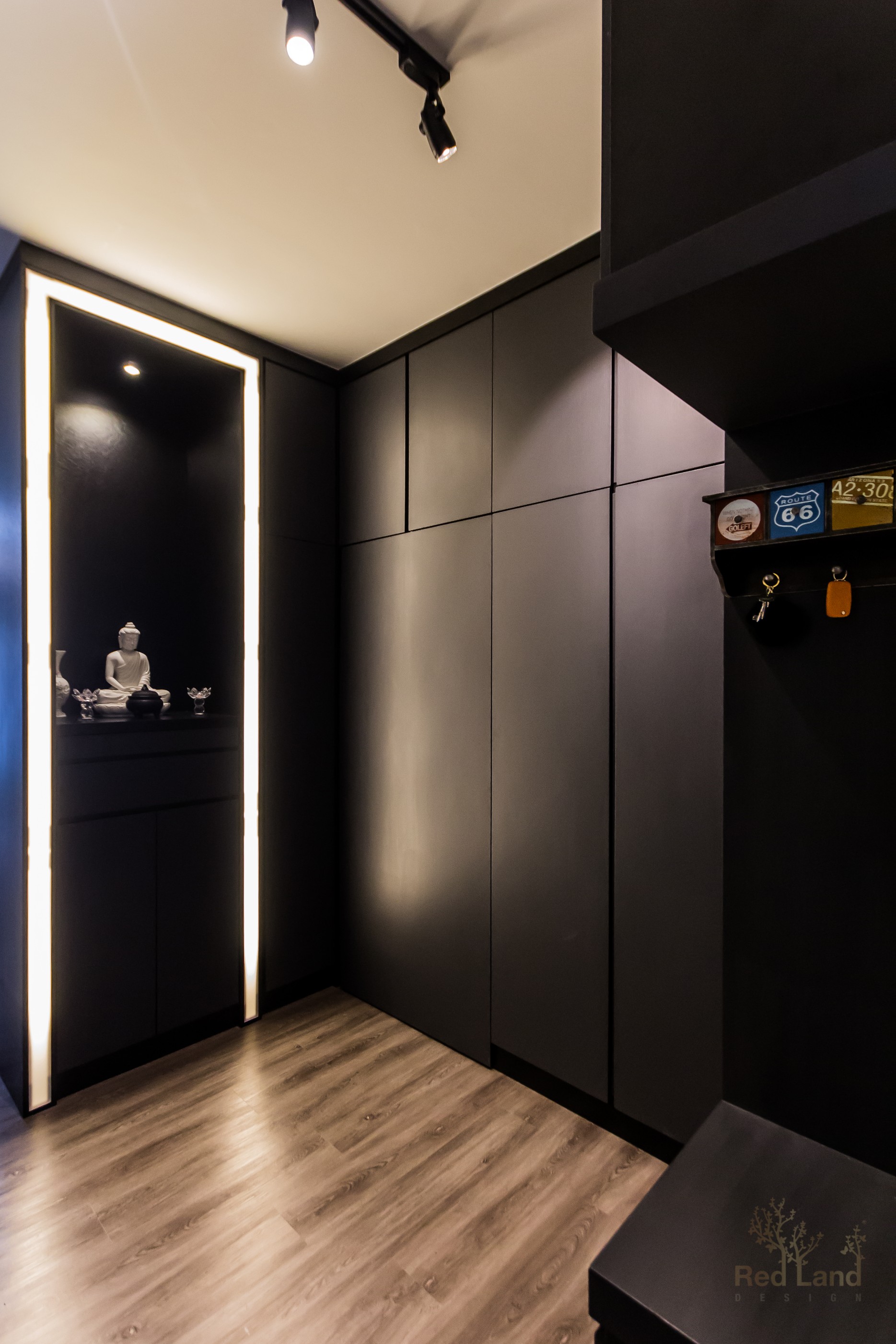 The first modern dark color altar we made. This sophisticated altar connected to full height storage cabinet highlighted with lighting makes the entrance looks stunning.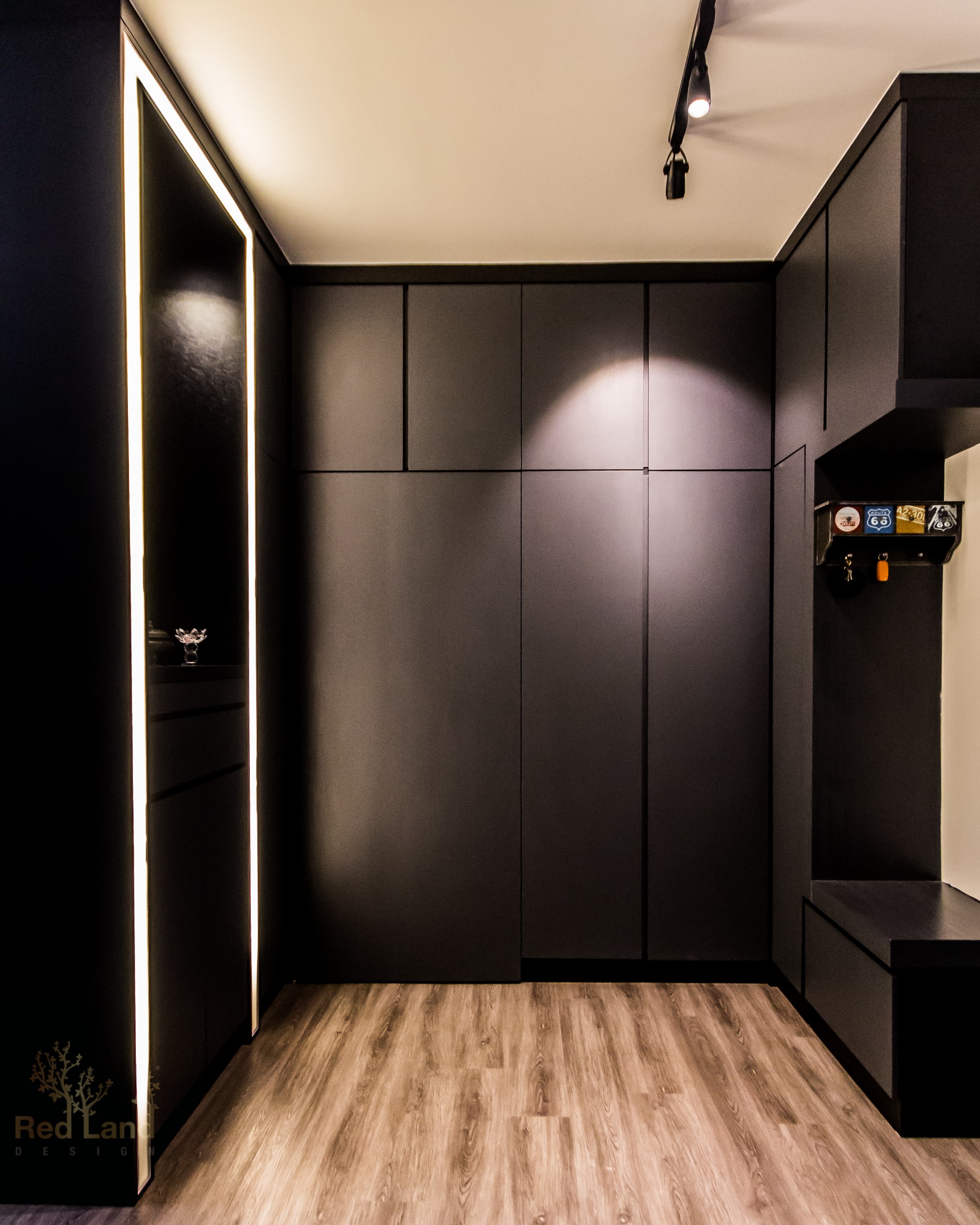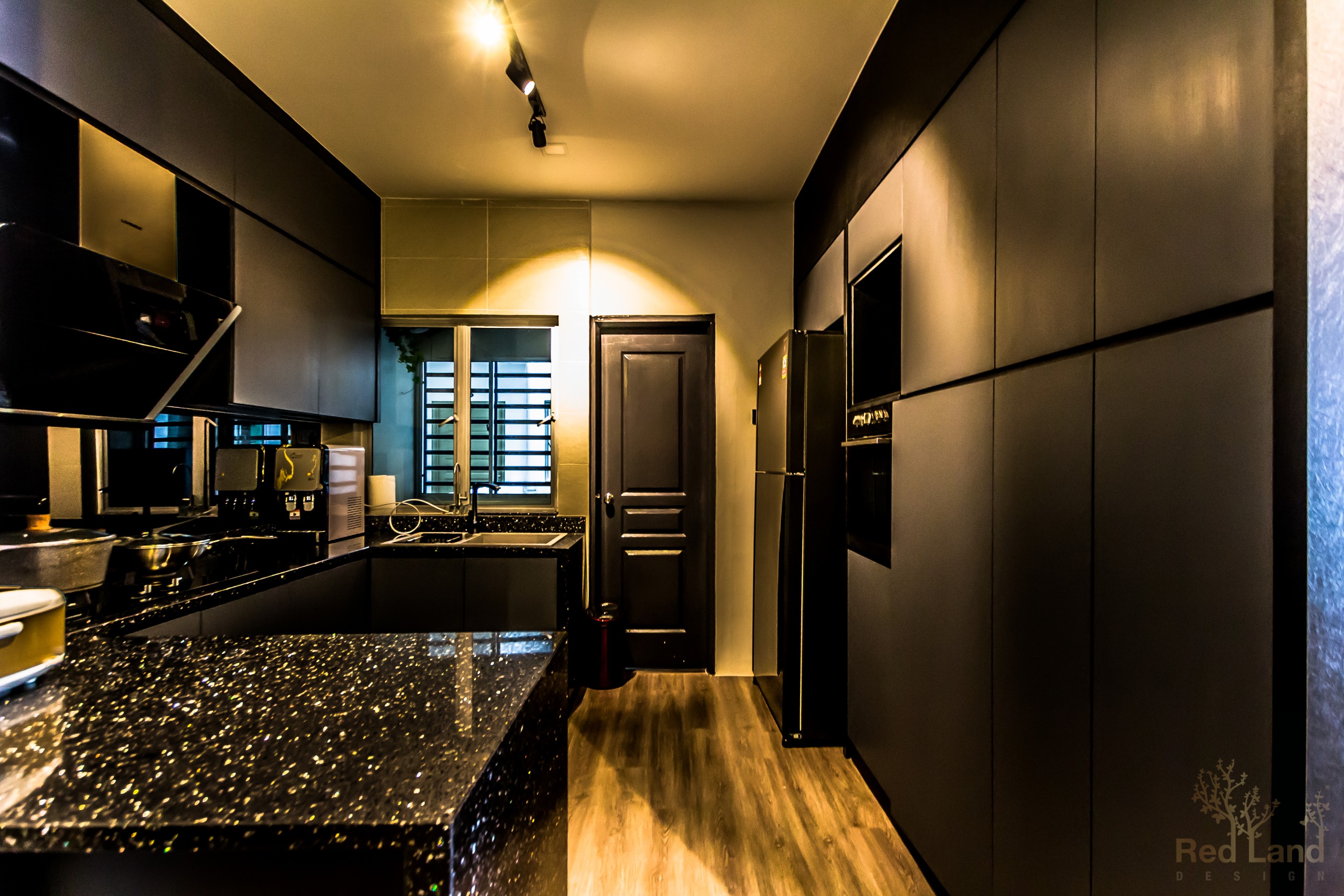 Behind the made up wooden wall separating between dining and kitchen works as kitchen cabinets. The kitchen itself remaining in black color theme leads onto a black galaxy topped kitchen.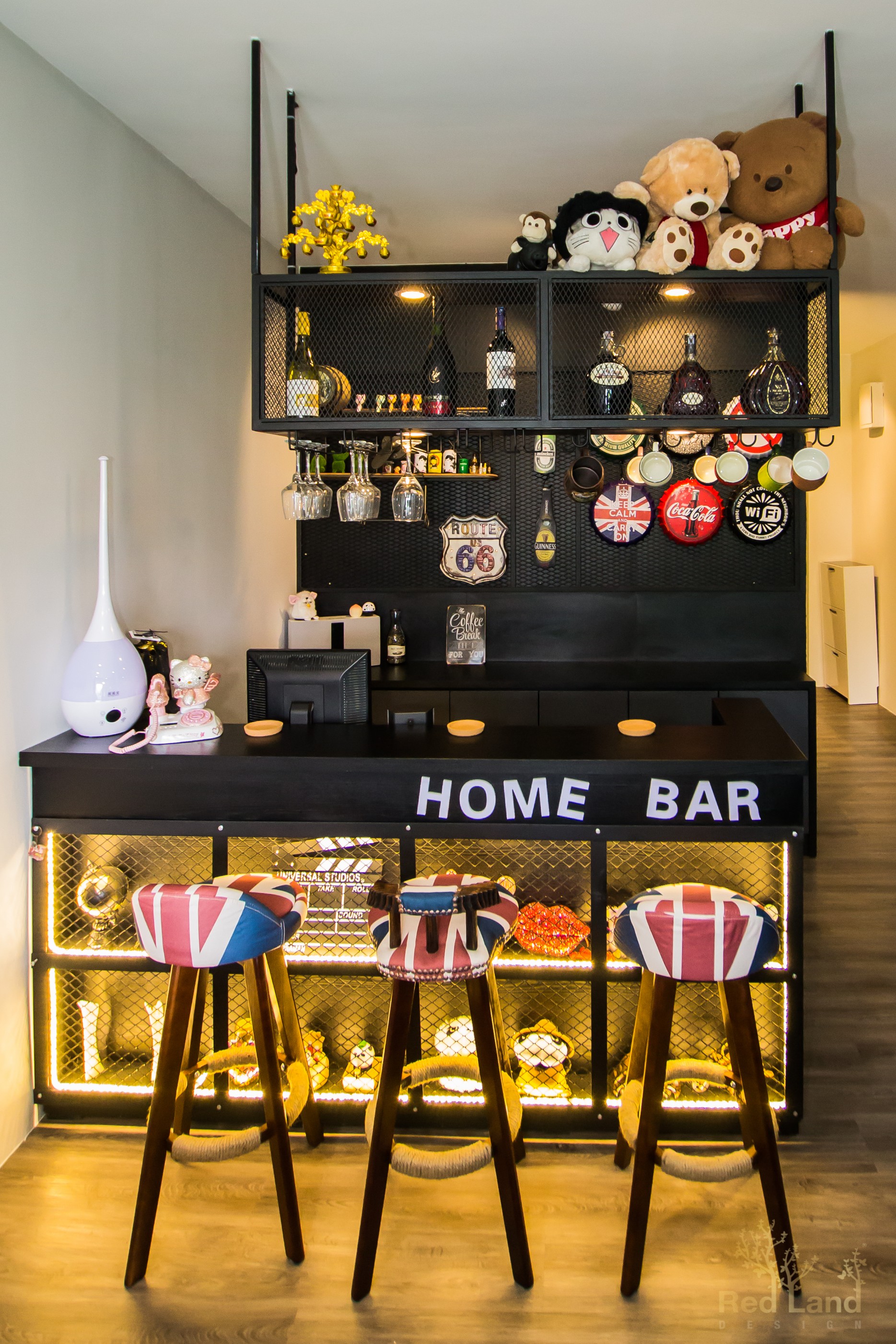 Bar section created a relaxing ambience for work and leisure with personal collectible display items.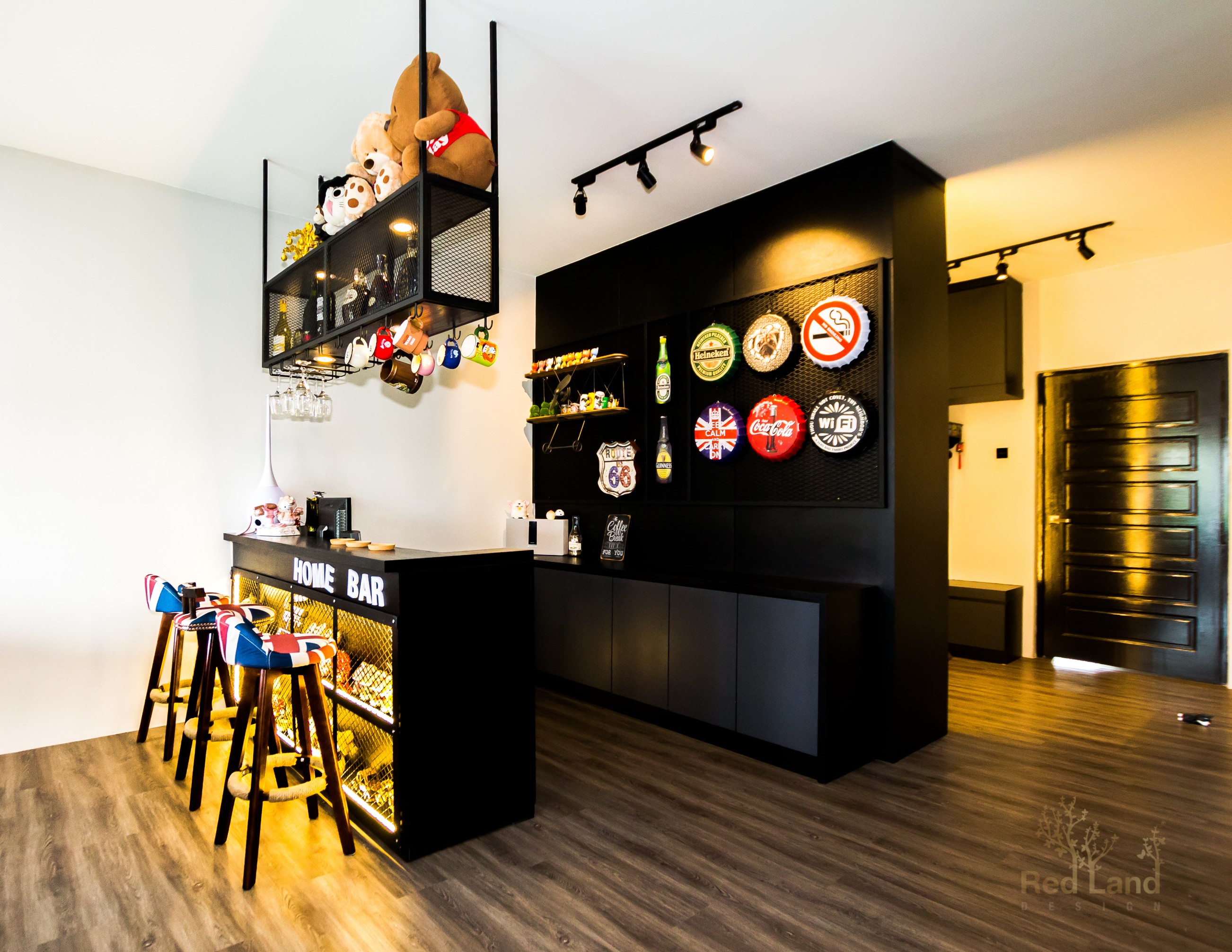 The flooring through the home is kept light to lift the dark coloured scheme.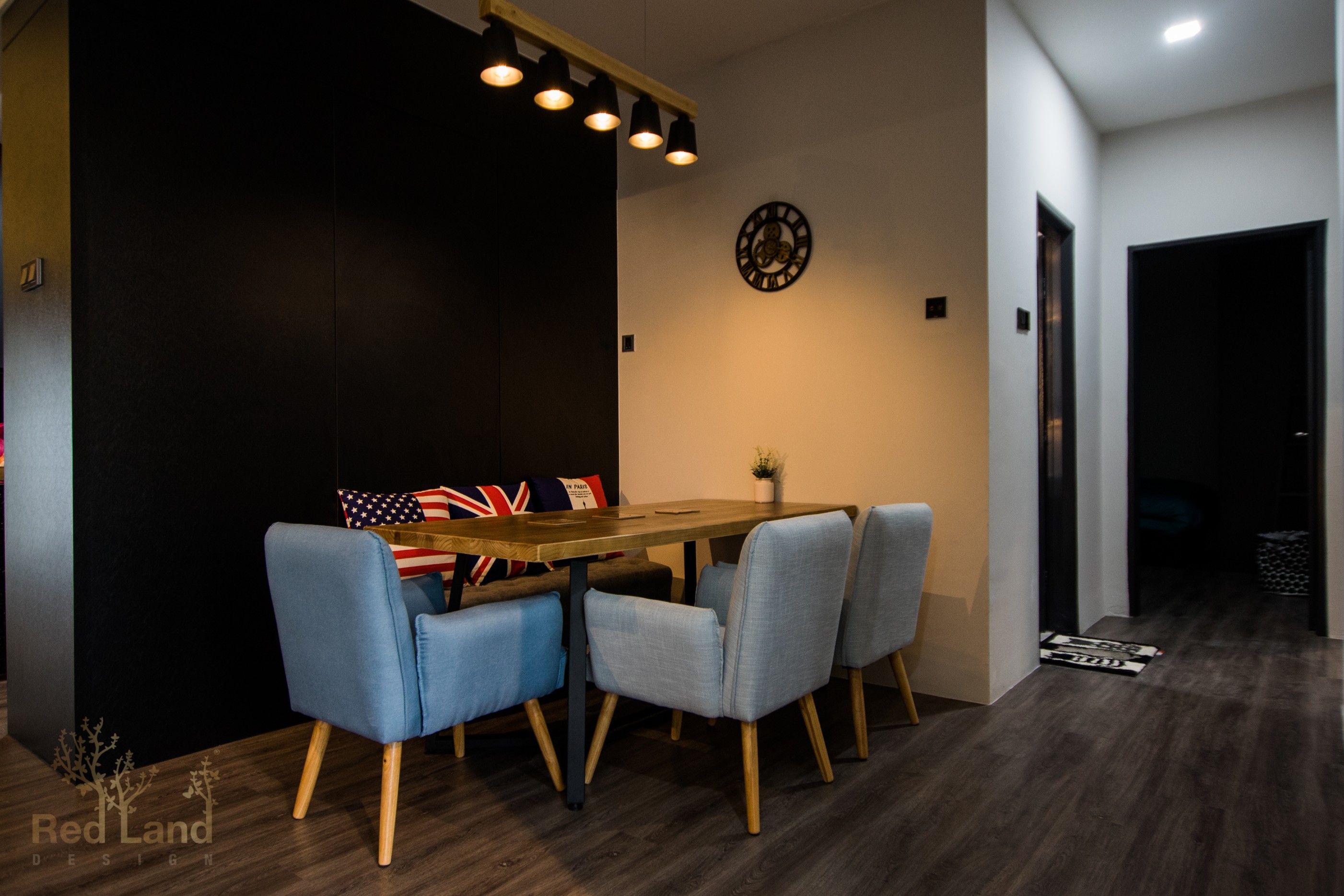 Pendant light shades span the entire length of the minimalist dining room section.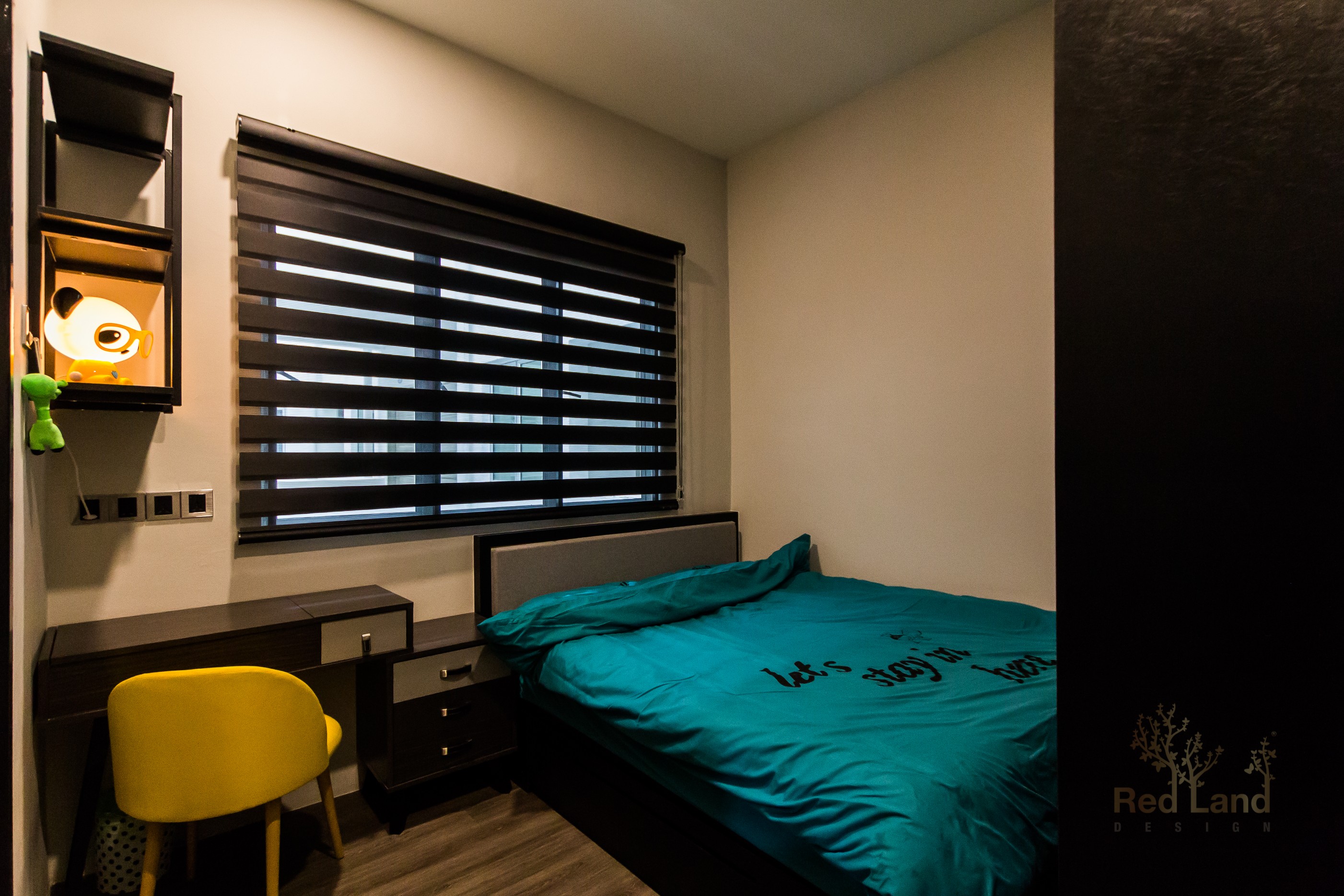 Playing with dark color scheme, diluting black color with colorful items such as bed sheets and designer chair are just a few stylish way to create a bold and beautiful modern interior design.