In the design of this super stylish Cameron Highlands condominium, interior designer Sunny looked at the breezy surrounding to create tranquil urban refuge which essential to client as a weekend home.
Curated by Cleven, from design to civil and carpentry works, this project took approximately 70 days to accomplish.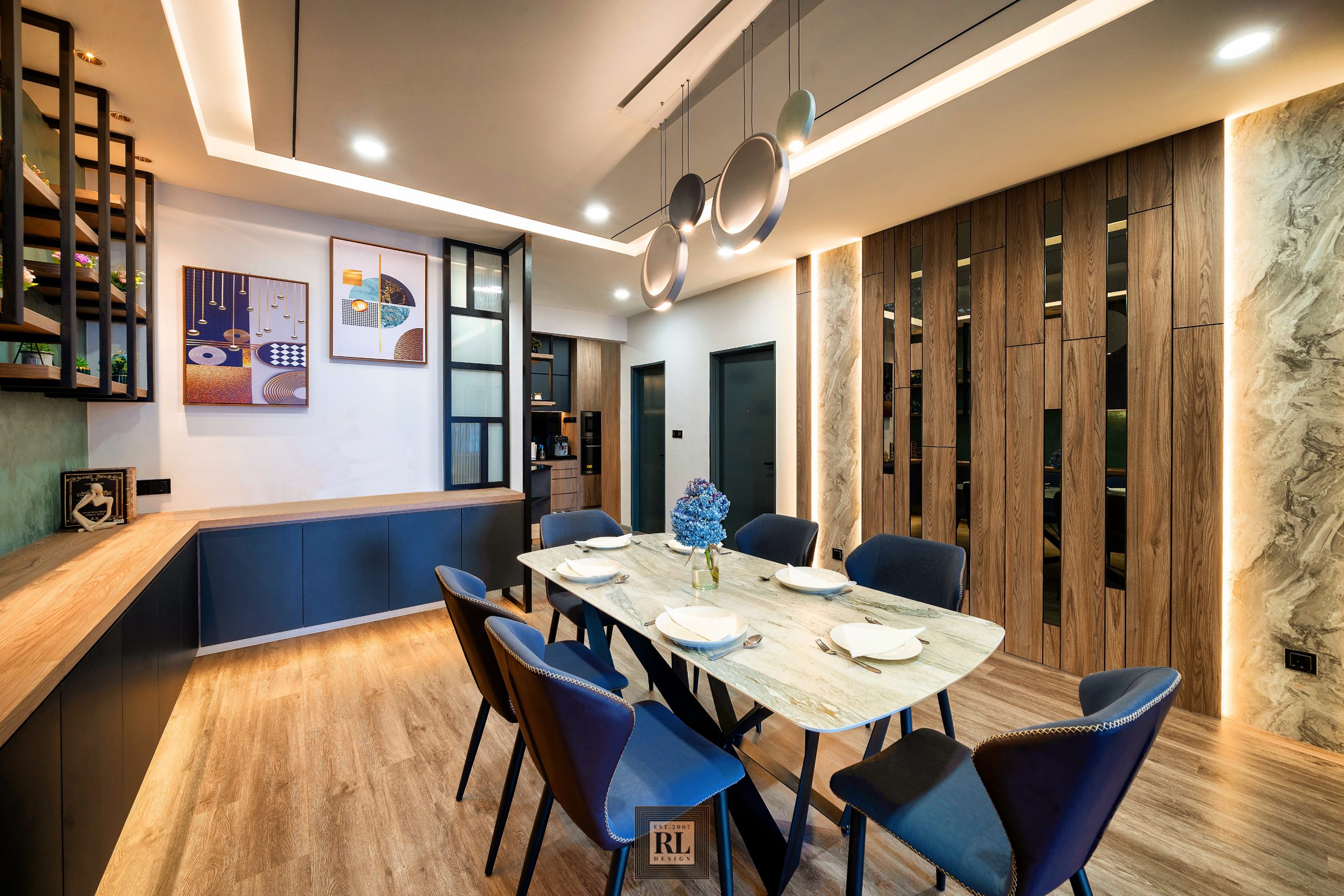 Fuller works on highly customized residential and commercial projects in Malaysia, Red Land Design team has an all-round creative inspirer. Take a look on marble texture feature wall panel laminate which resemble dining table marble grain.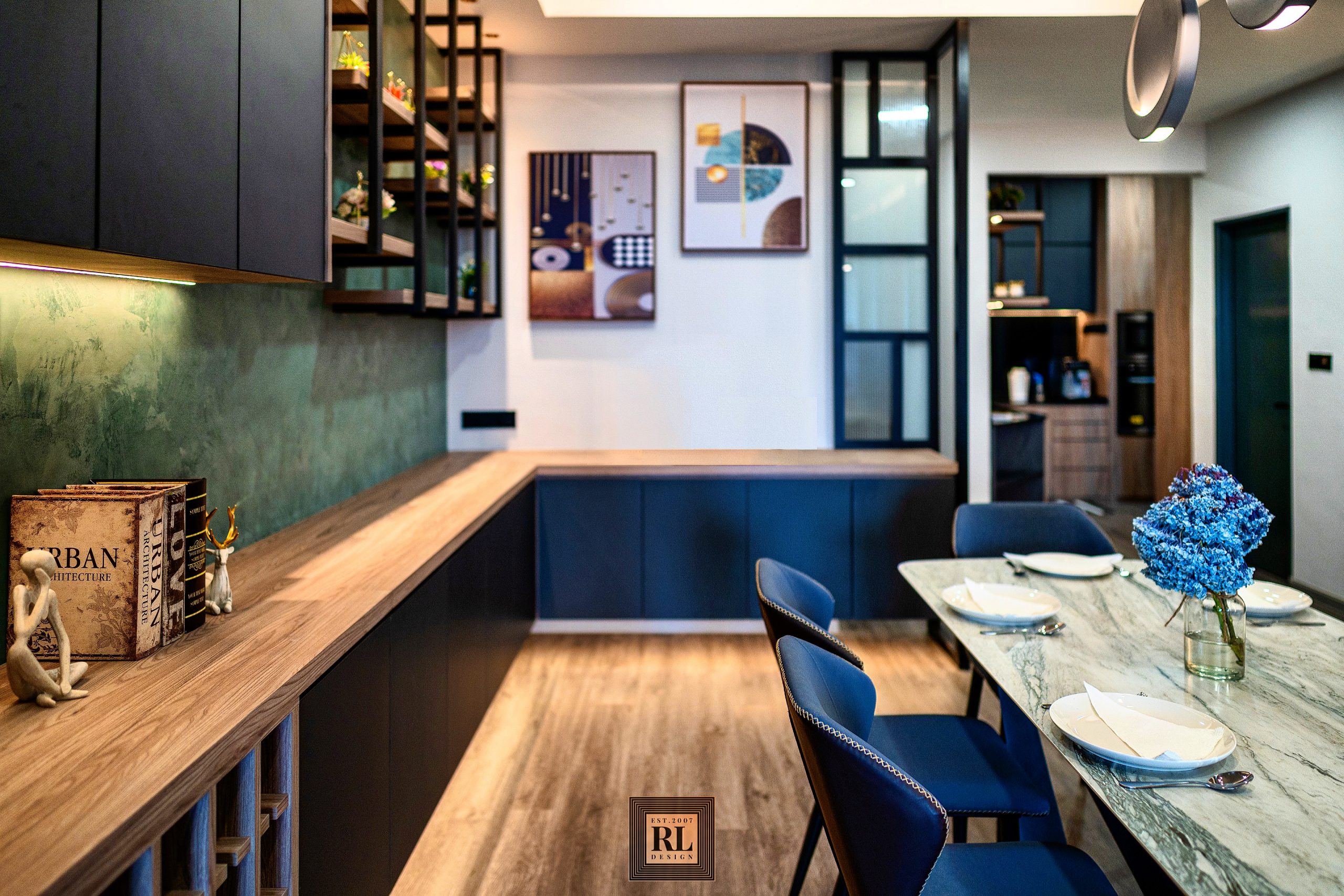 Other detailing like laminate color texture resembles SPC floor board by Red Land Marketing (focusing on wood flooring division) and navy blue dry kitchen cabinet door to blend with similar dining chair blue to create a modern primary color theme throughout the interior.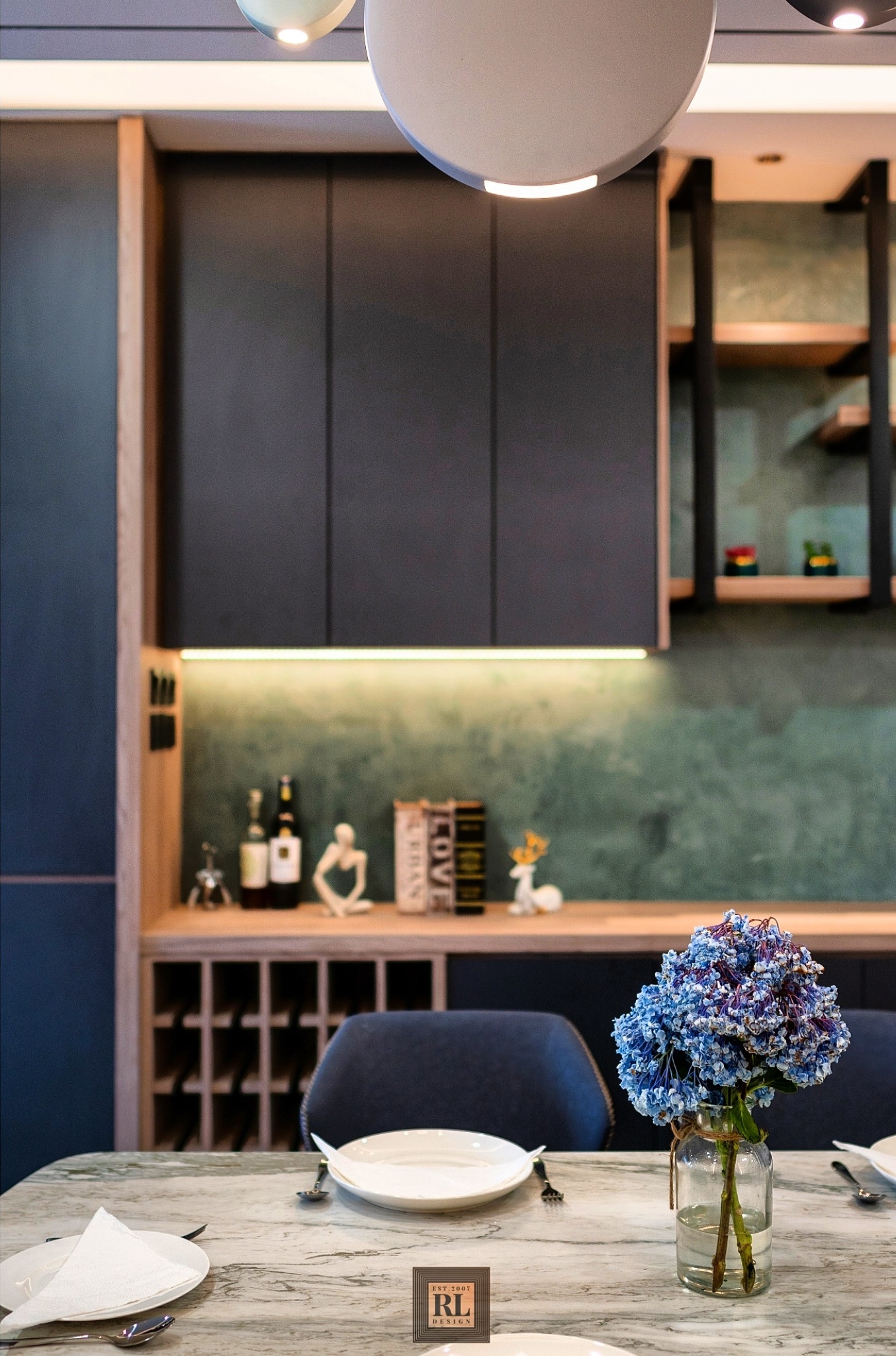 Not applying typical backsplash with tiles or marble, we maximalist magic through texture paint in green, a daring choice and confidently hold a stylish result.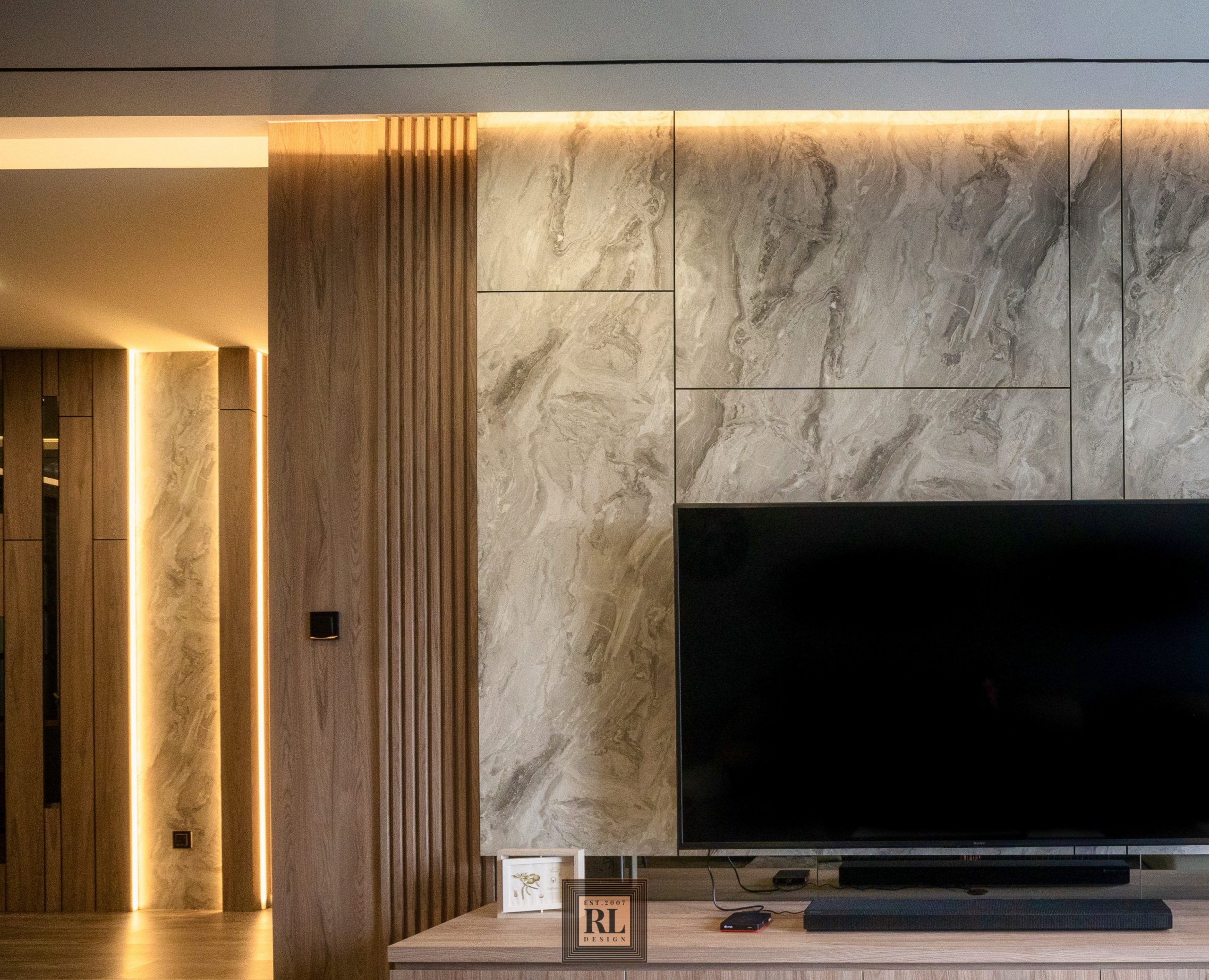 Marble art texture splash across the hall creates an artistic modern feeling throughout the interior.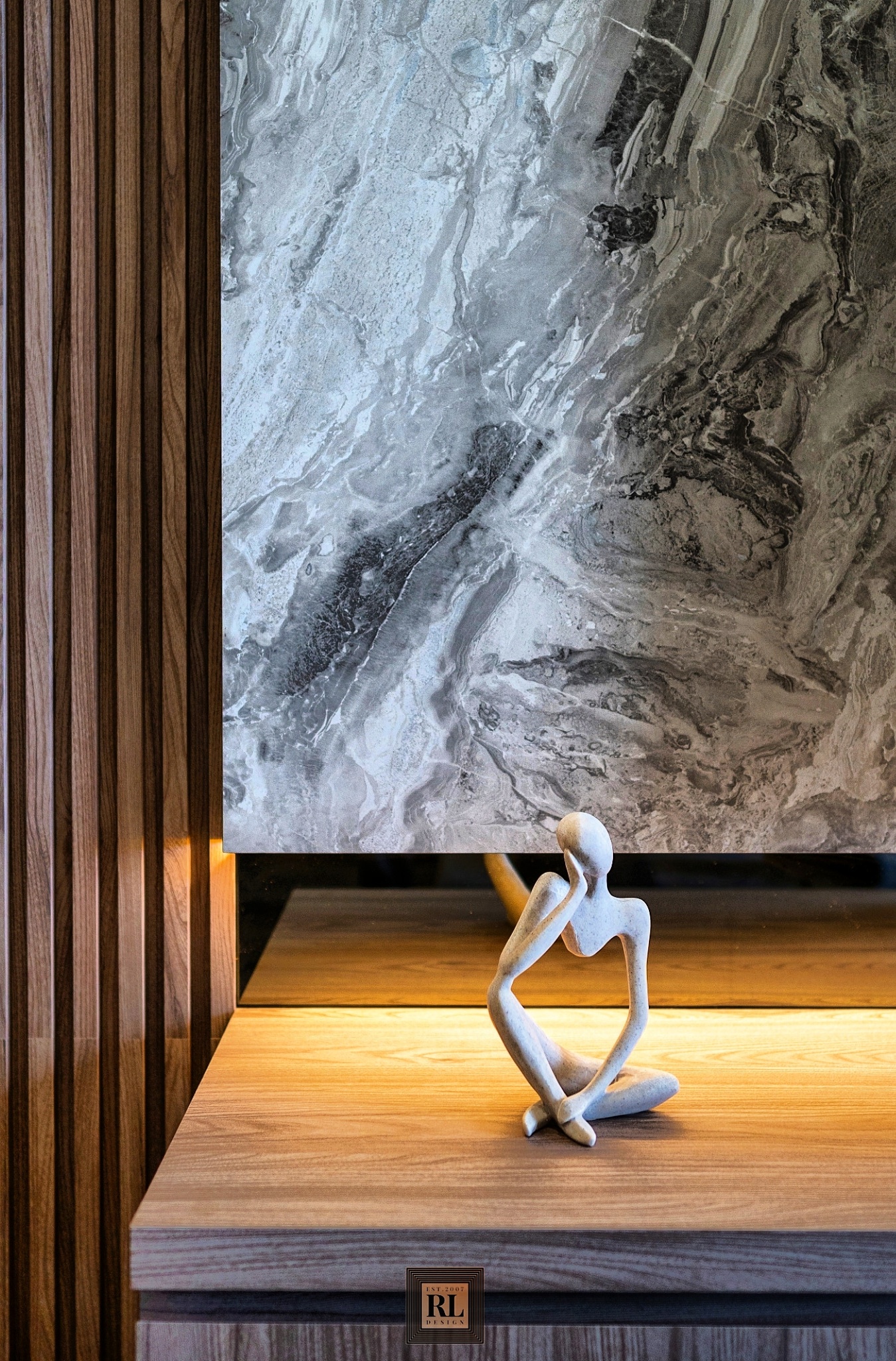 What was immediately evident on how carefully our designers carefully chose every single thing, every art, every deco, every loose furniture to suit modernity concept.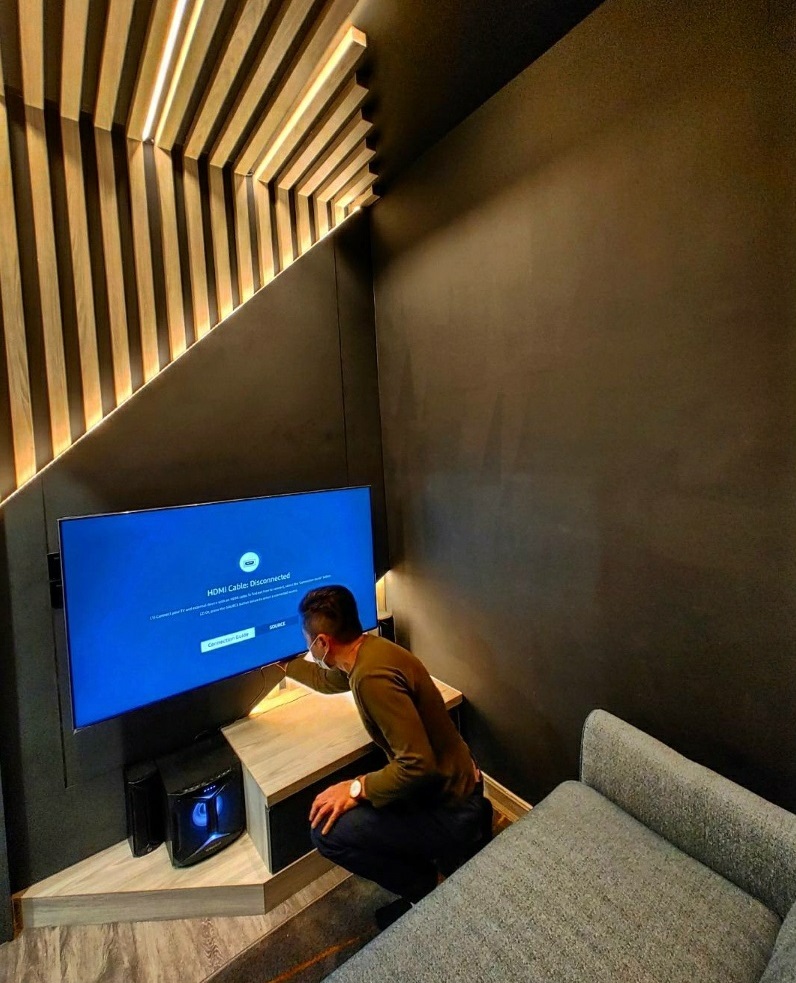 We turns a small store room into an urban man cave for cinematic experience.
The most prominent design feature in this entertainment room is the timber strip highlighting from ceiling to TV panel and cabinet. Integrated LED strips and outfitted with surround sound to complete the entertainment purpose.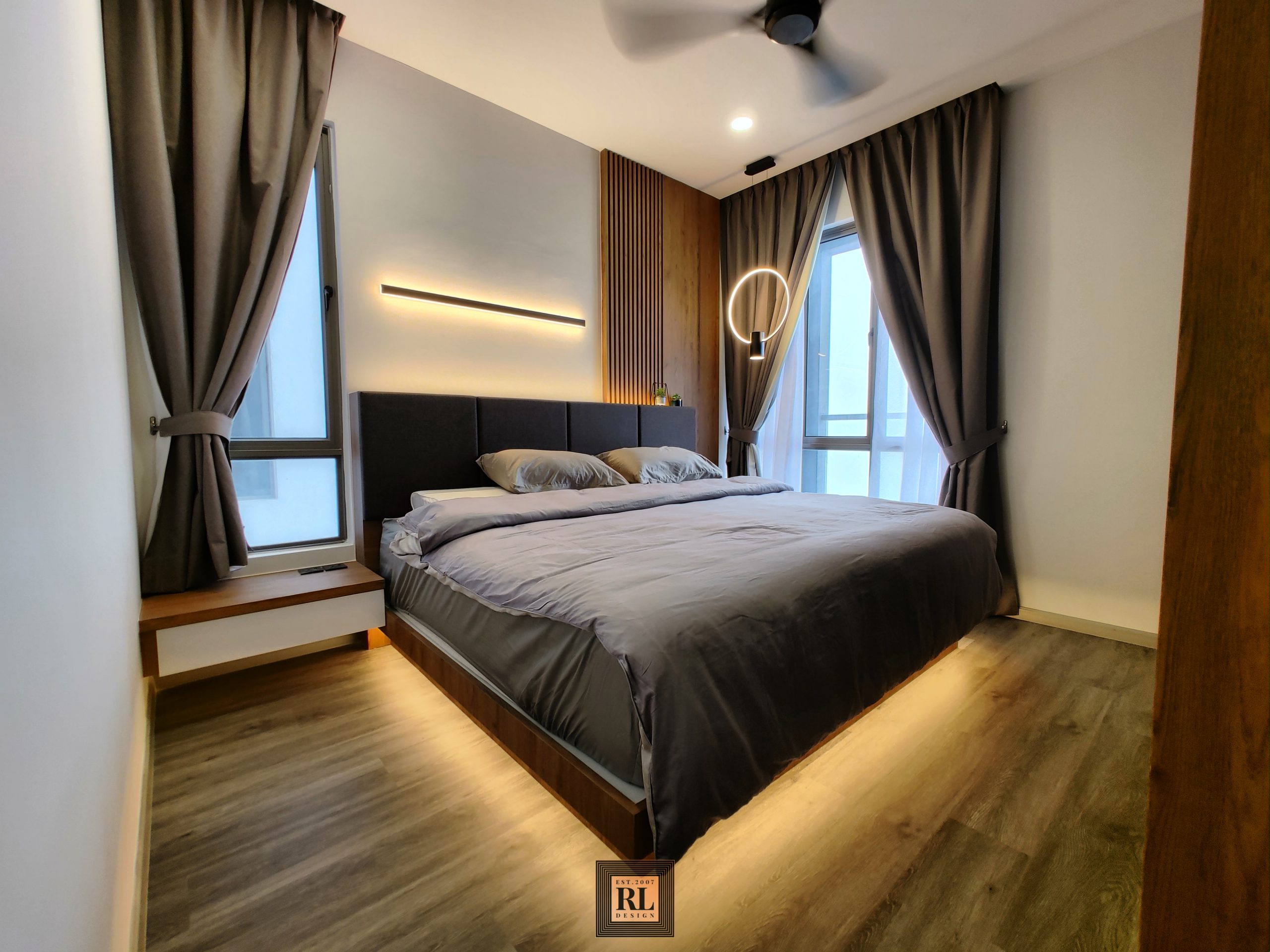 Nothing cooler than having a stylish floating bed for a modern bedroom. According to study from Huffington Post, the sensation of floating bed capable in sending calm signal to our vestibular system  that activates a deep relaxation response. That would enhance the objective of a getaway house.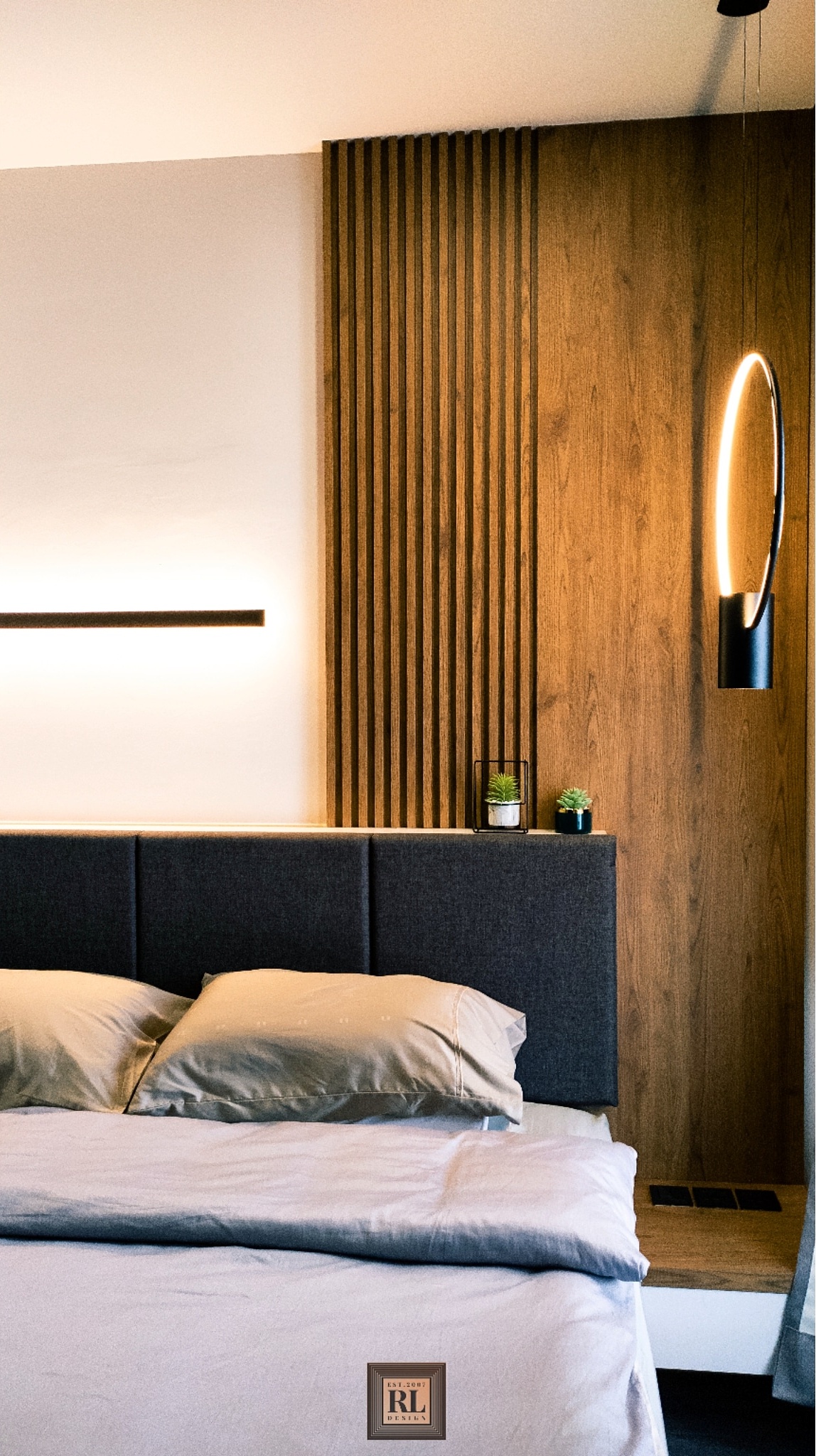 Some says fluted panel is Red Land Design signature design. Your say? Share your point of view by clicking one of the social media button below.