Does Red Land Design® giving an impression that we only made luxury house interior design project? Guess we have to share something for a brief clarification.. that Red Land Design® design and built based on client requirements which one of it is BUDGET, of course. For the following renovation project in charged by one our best interior designer in Ipoh, Cong, we focus only what is matter for a young doctor couple's home located at Meru Perdana II.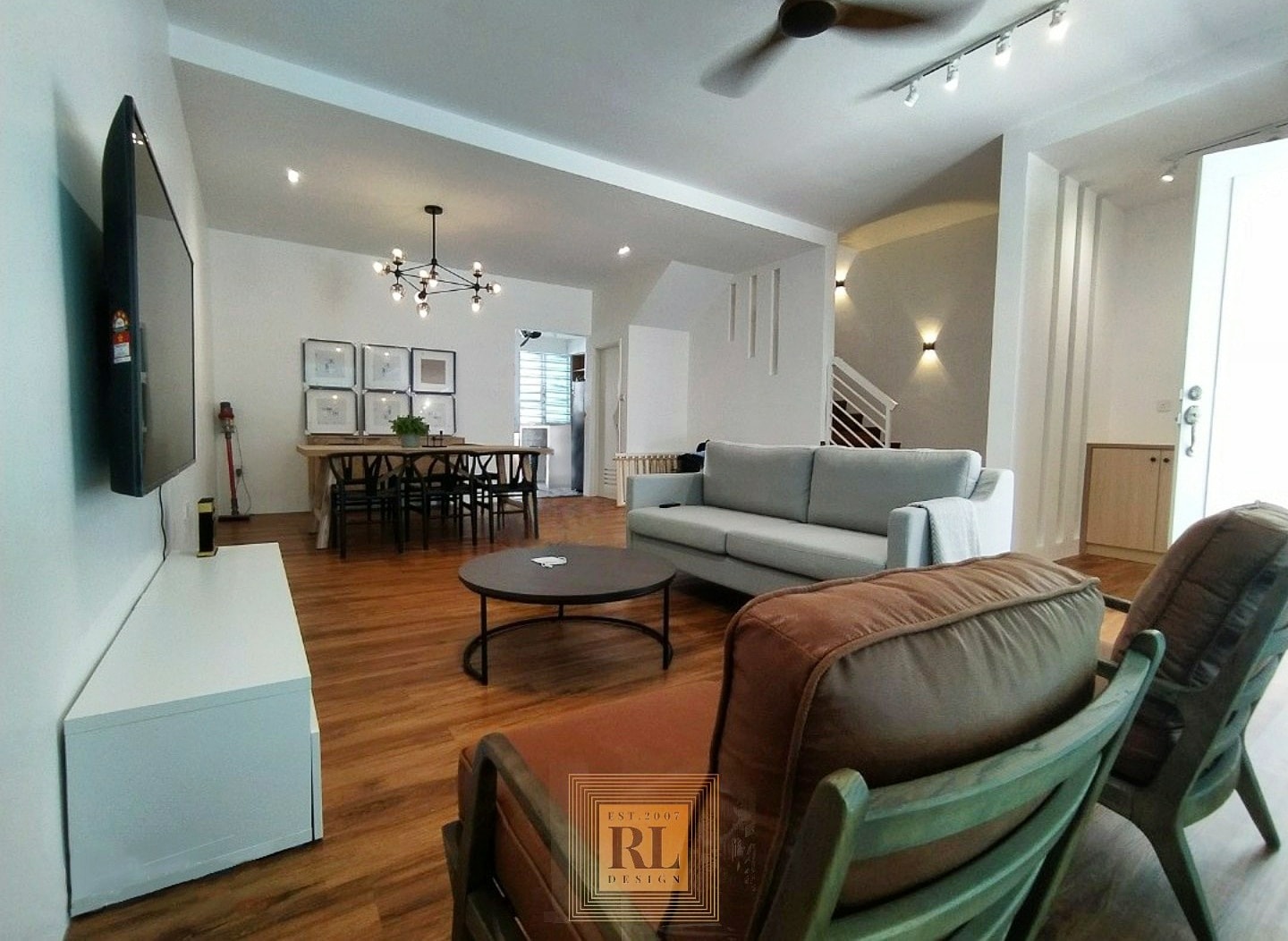 SPC wood flooring applied on floor to cover old 600mm x 600mm yellowish floor tiles.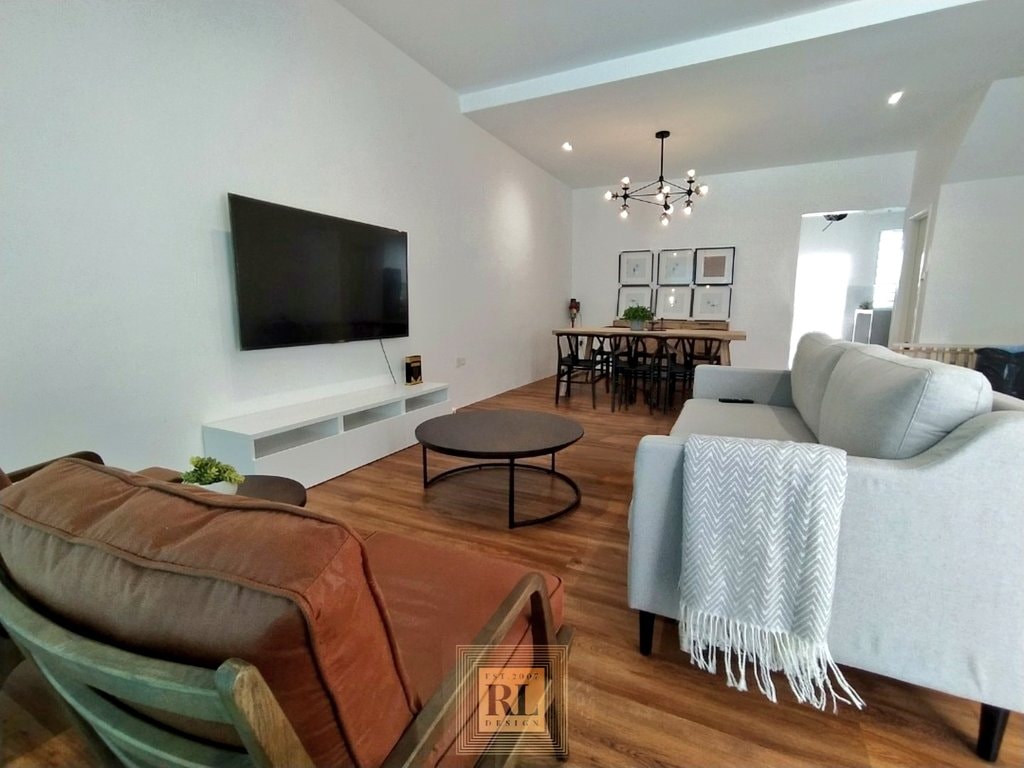 TV console design as minimalist as possible, to match with white color walls and well selected loose furniture to blend with.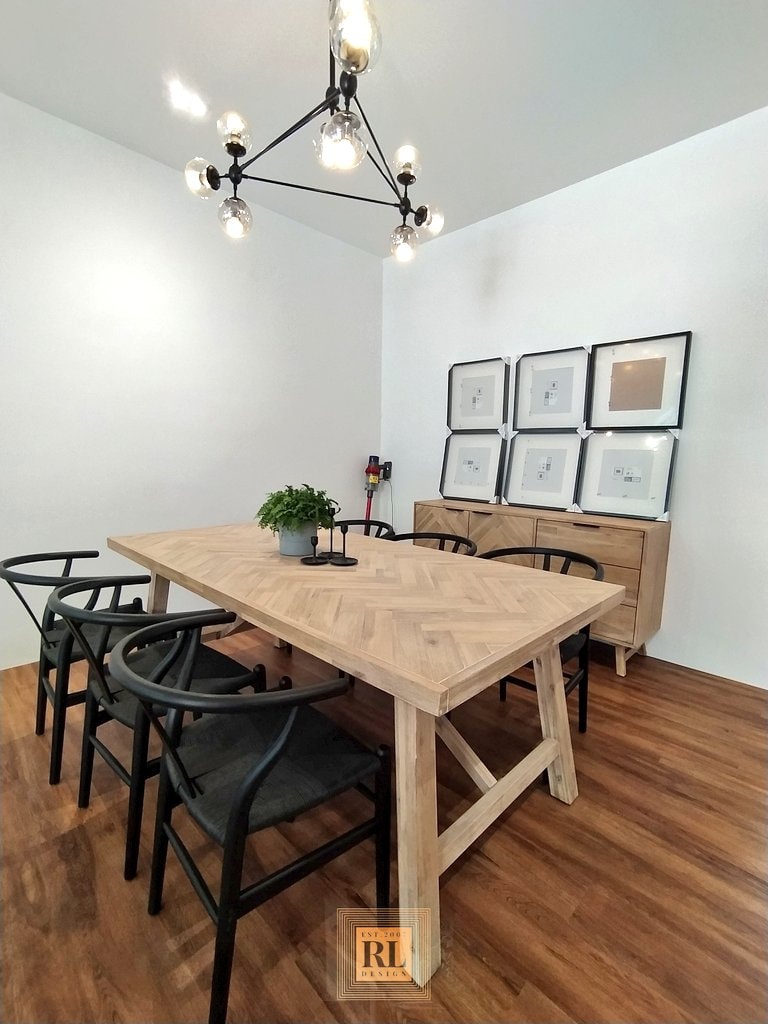 Dining table set with display console and wall art were sourced from local, Ipoh furniture shop for the most lower price to fit with client's budget.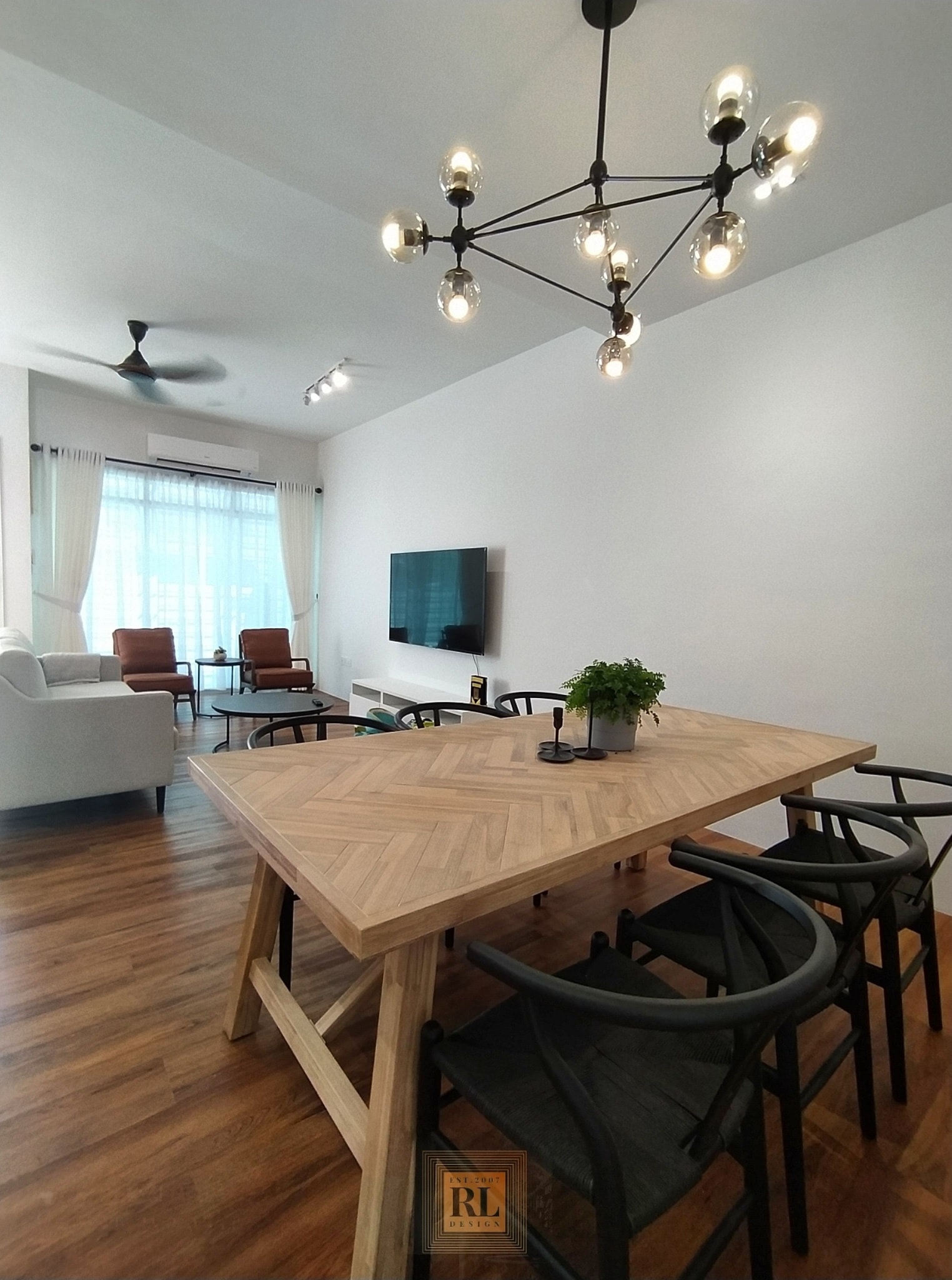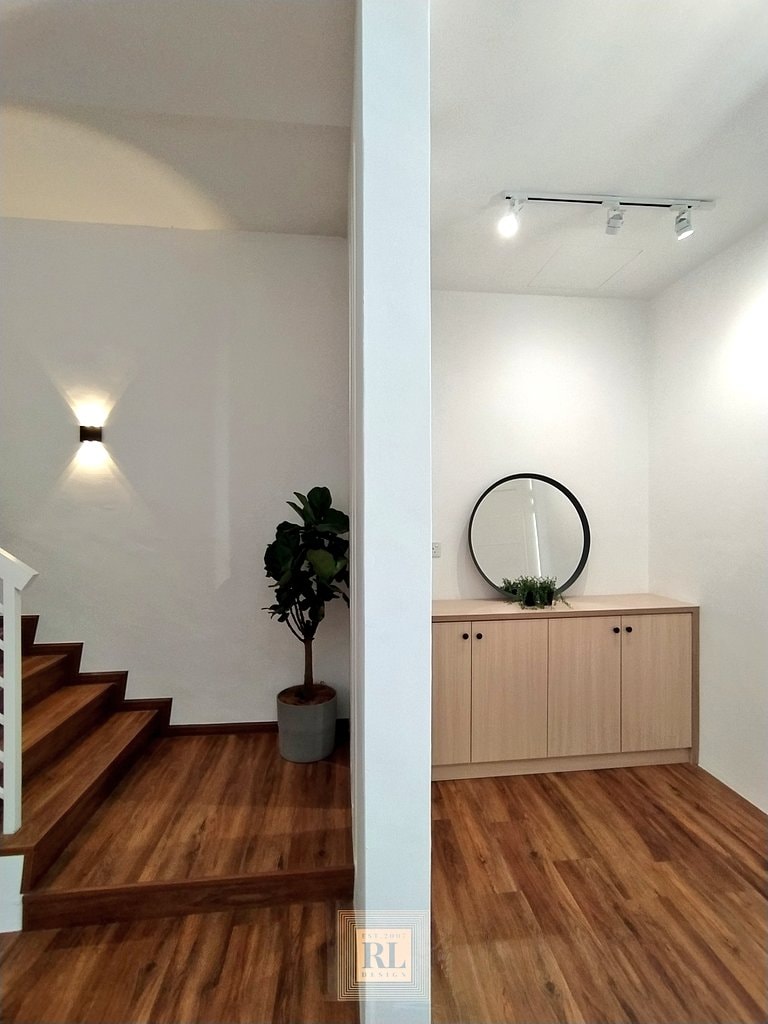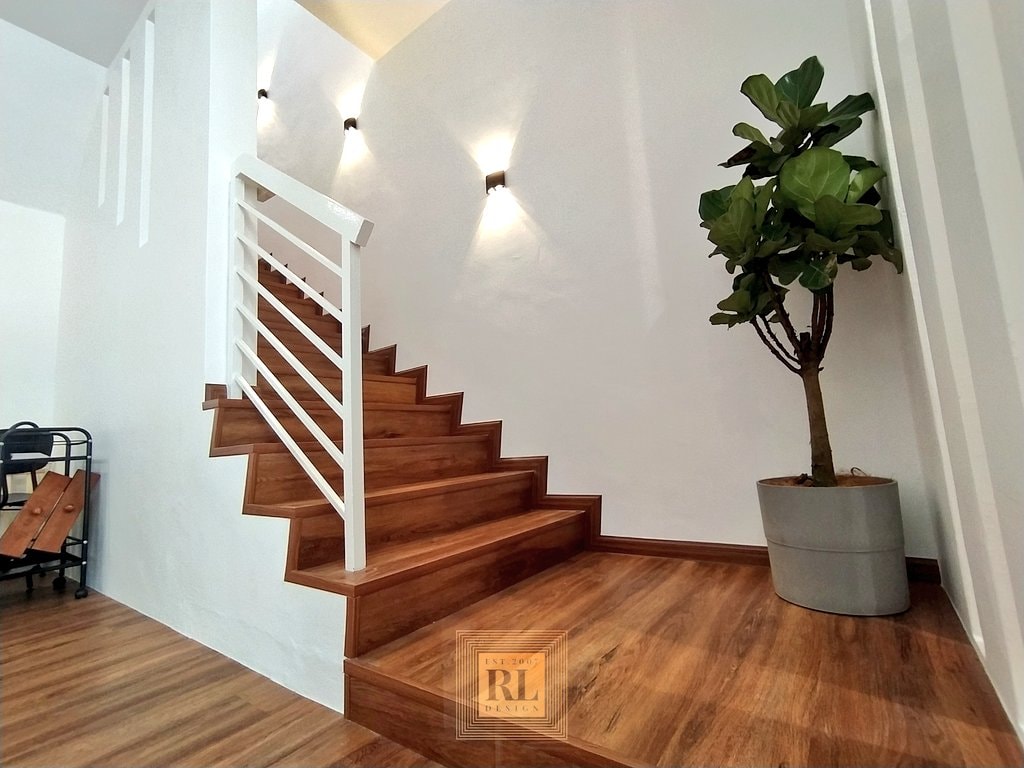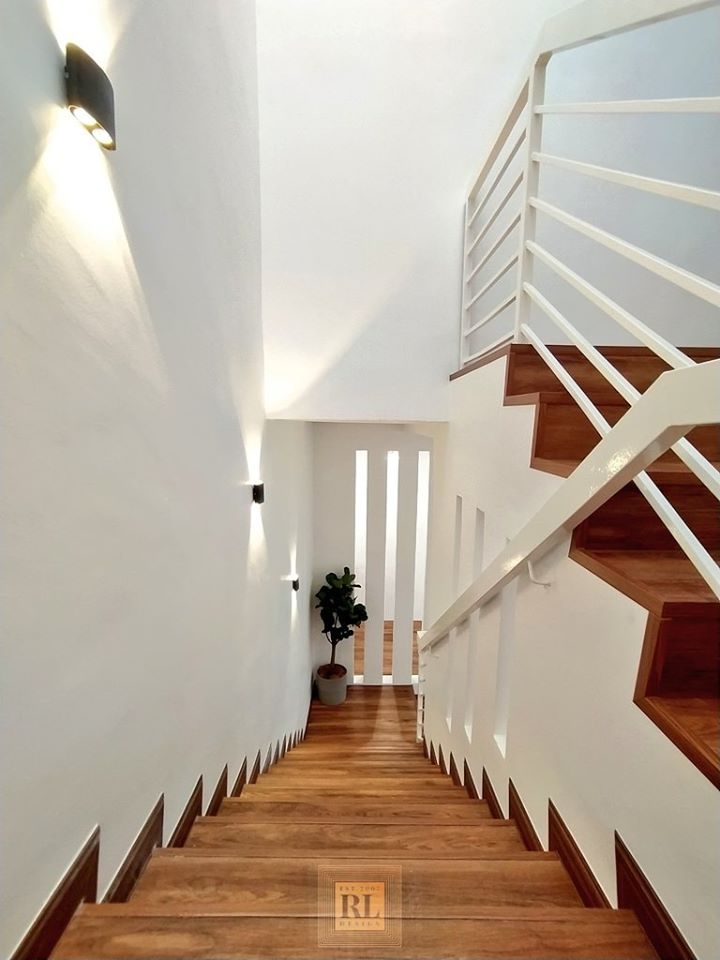 White wall definitely is a wise choice for small home to match with good grain elements, like these wood flooring staircase steps supplied by Red Land Marketing.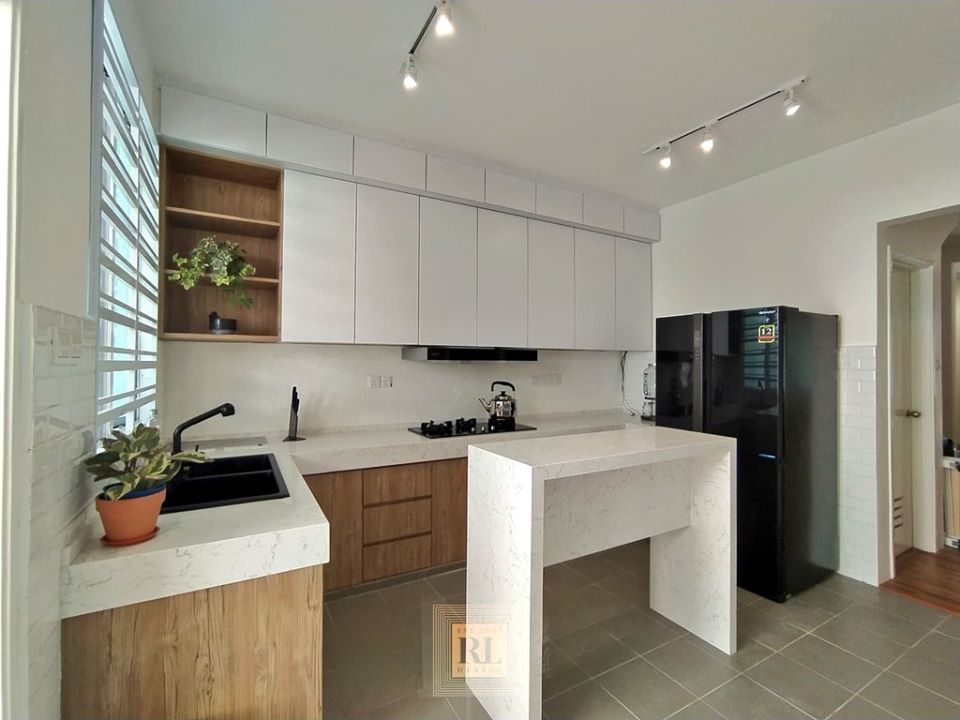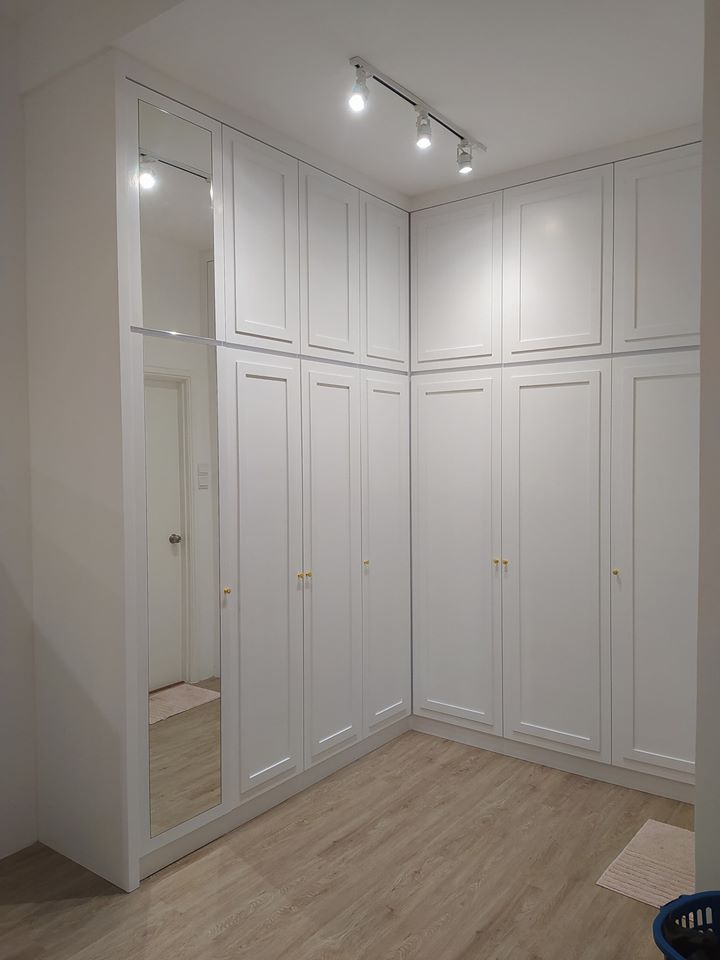 Full height wardrobe in little English element still keeping the minimalist design concept.
We also would like to thank Qanvast for open up a great opportunity on this interior design project.