For the past decade since Red Land Design® founded, the interior design firm has been through many challenges which made the team experience and expertise level grow stronger. Building a long live successful brand was not an easy path. Towards the end of 2018, we are proudly being recognize by Asia Excellent Entrepreneur Federation (AEEF) as Asia Honesty Enterprise Award. This award means a lot to the firm and team mates as we had been running the business with full integrity despite obstacles which lead to criticism, we feel gratitude for having such honor to receive the recognition.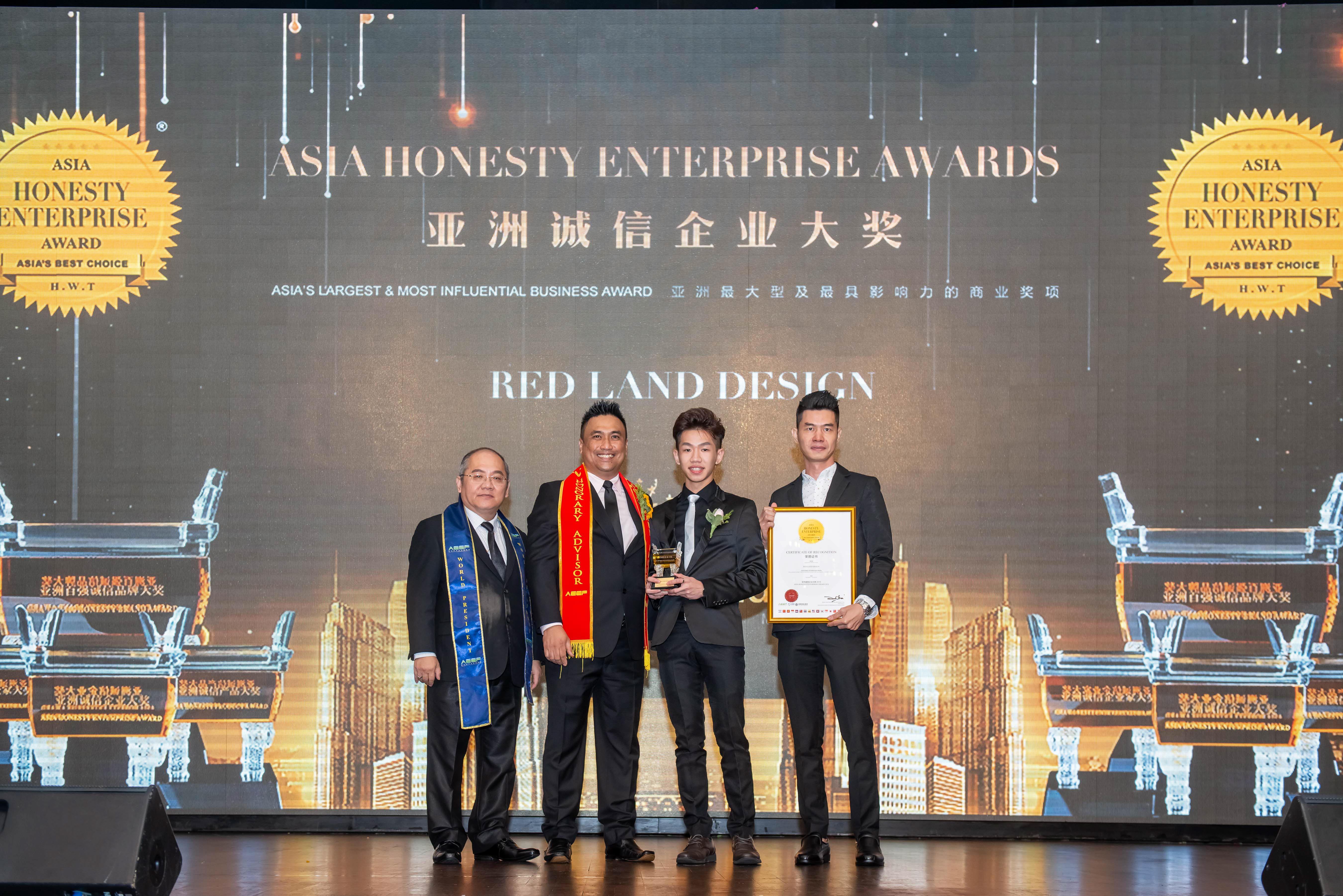 Represent our firm to receive this award is Project Manager Mr. Edmund Cham and our Chief Designer Mr. Cong.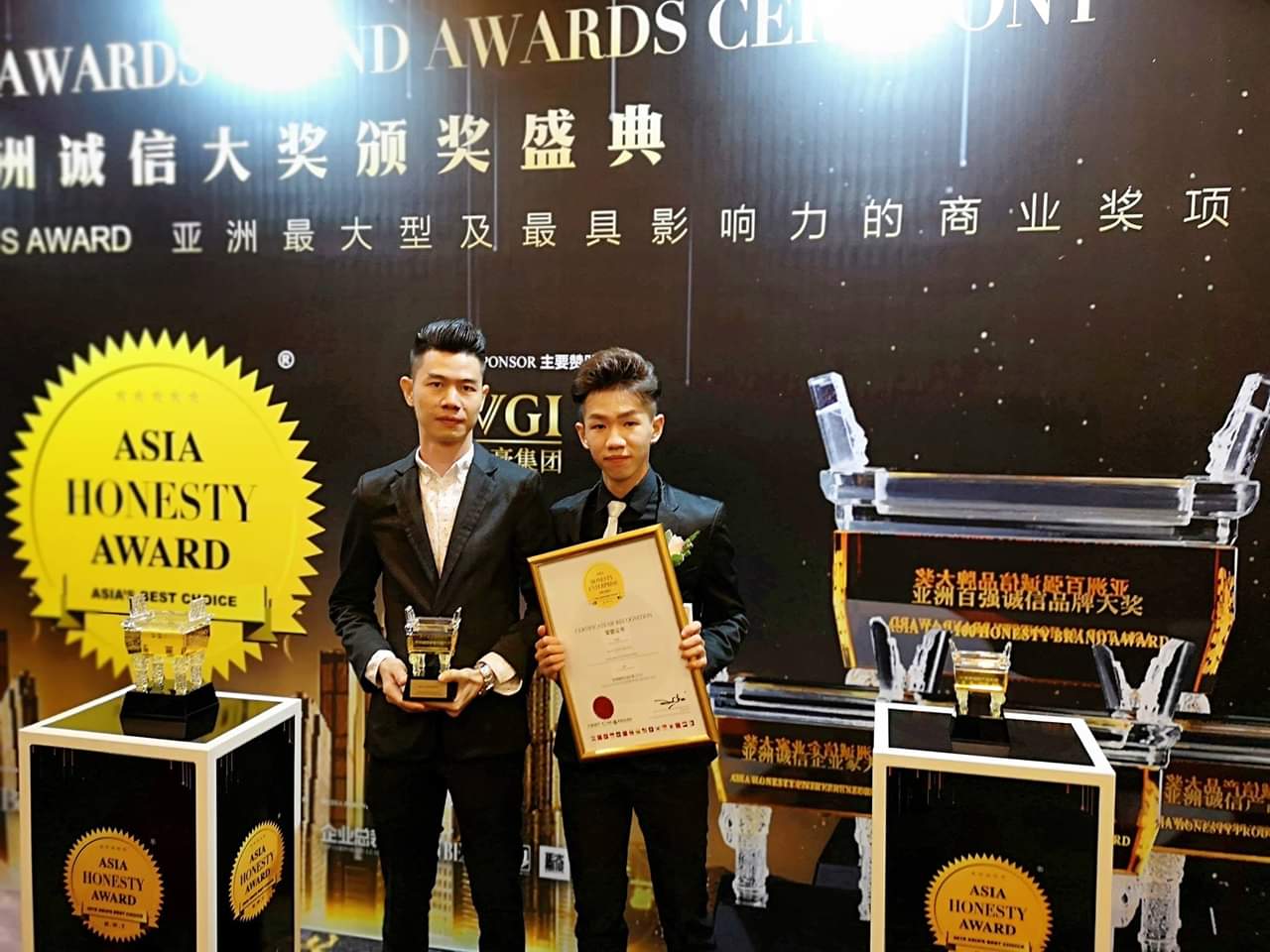 Asia Honesty Award celebrated annually in December, recognizes outstanding businesses, organizations, and individuals. The vision of Asia Honesty Award is to create an ethical marketplace where buyers and sellers can trust each other.
Launched in 2013, this Recognition Award is the Asia's Leading by invitation only brand promotional platform. The aim of the "Asia Honesty Award" is to raise the awareness of integrity and promote the discipline of honesty, as well as to celebrate the success of leading international and local brands.
Participation in Asia Honesty Award is strictly by invitation only. Eligible brands are identified by an independent consumer survey or evaluated by an expert panel of marketing, advertising and branding professionals.