It has been more than a decade since Red Land Design® been founded and continuously adding value on property by creating stunning works that suits client budget and acquire taste.
This semi-D unit owned by a well known local wine and dining entrepreneur was designed and built by our trusted team mates under supervision of our project manager Edmund.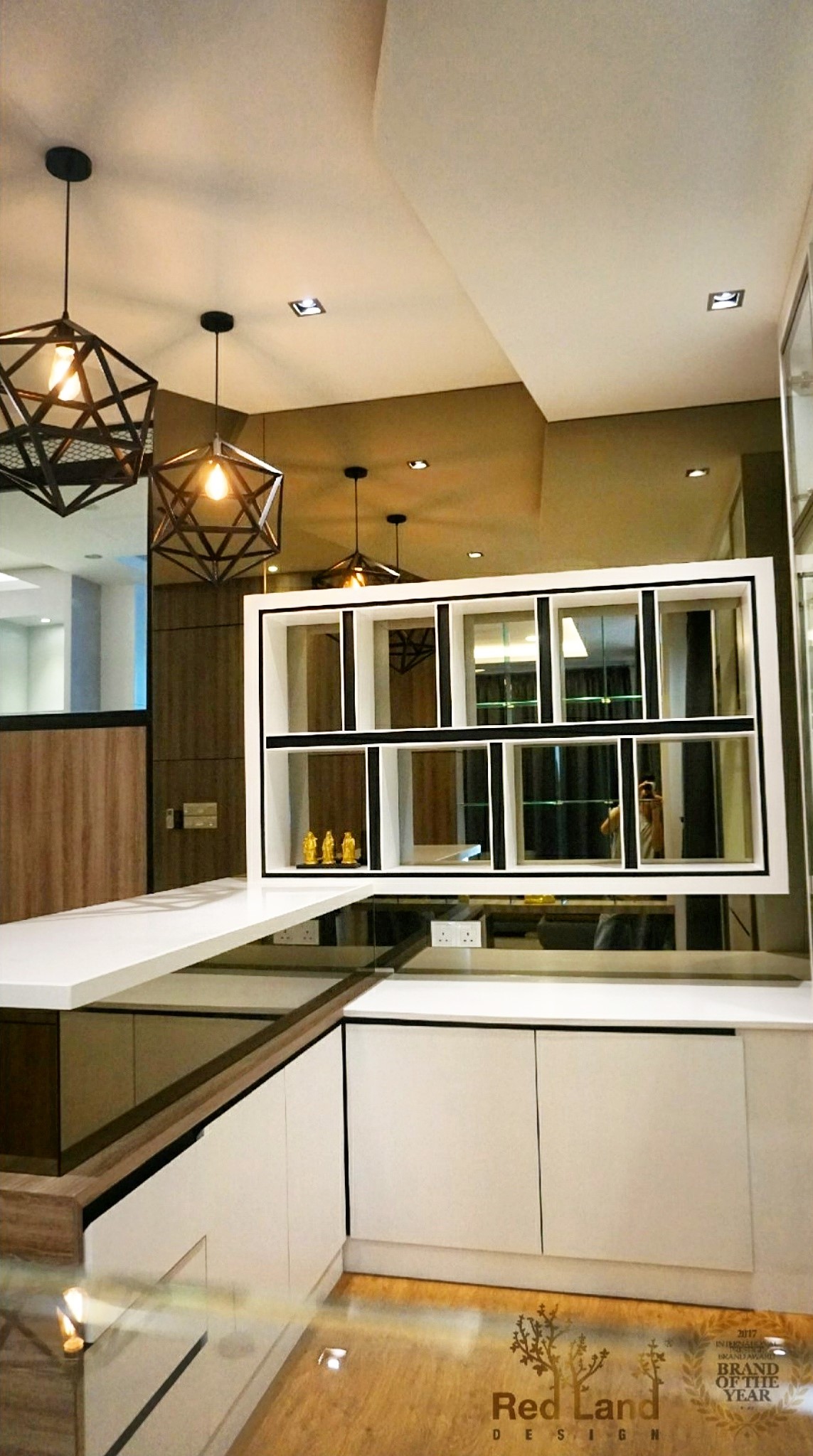 Building interest as business, the owner appreciate a wine storage section. This section made as an art in design form to have the same level of description for wine, which to him is an art.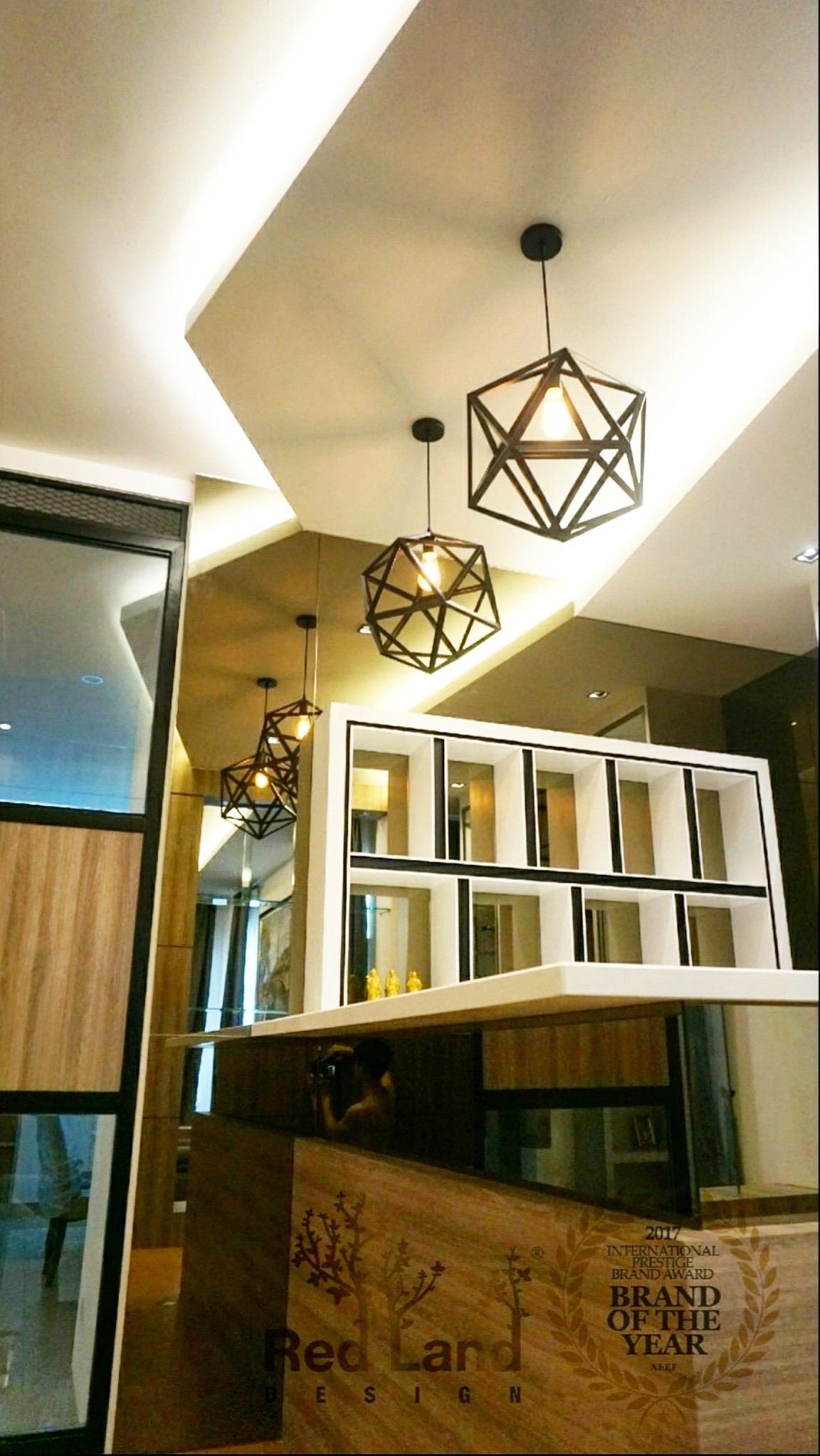 This section was built on a platform with a counter for him and guests to taste the collection. It also enhanced with bronze mirror. Lighting supplied by Wakong Lighting.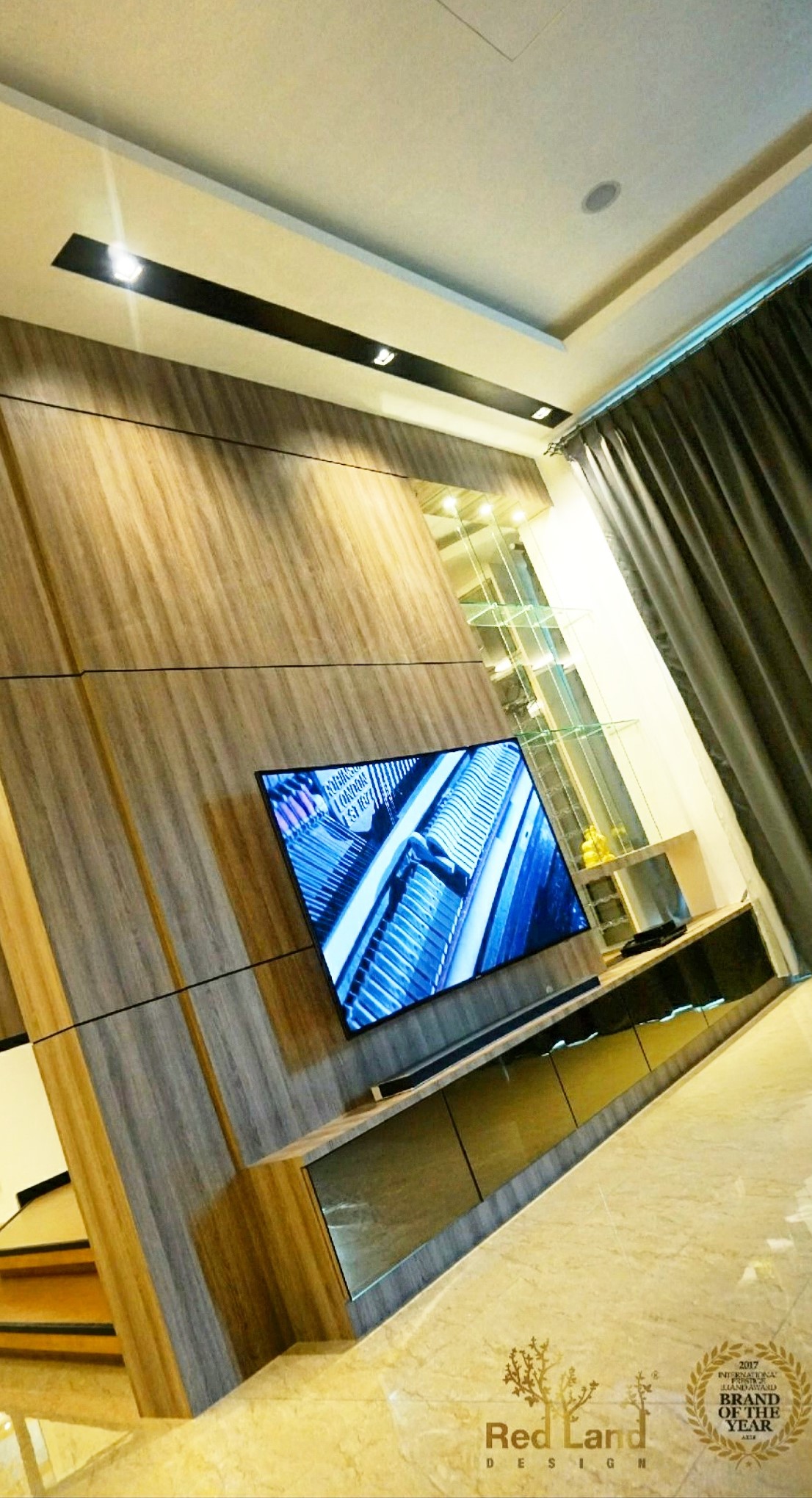 The wine collection section located behind the living TV panel.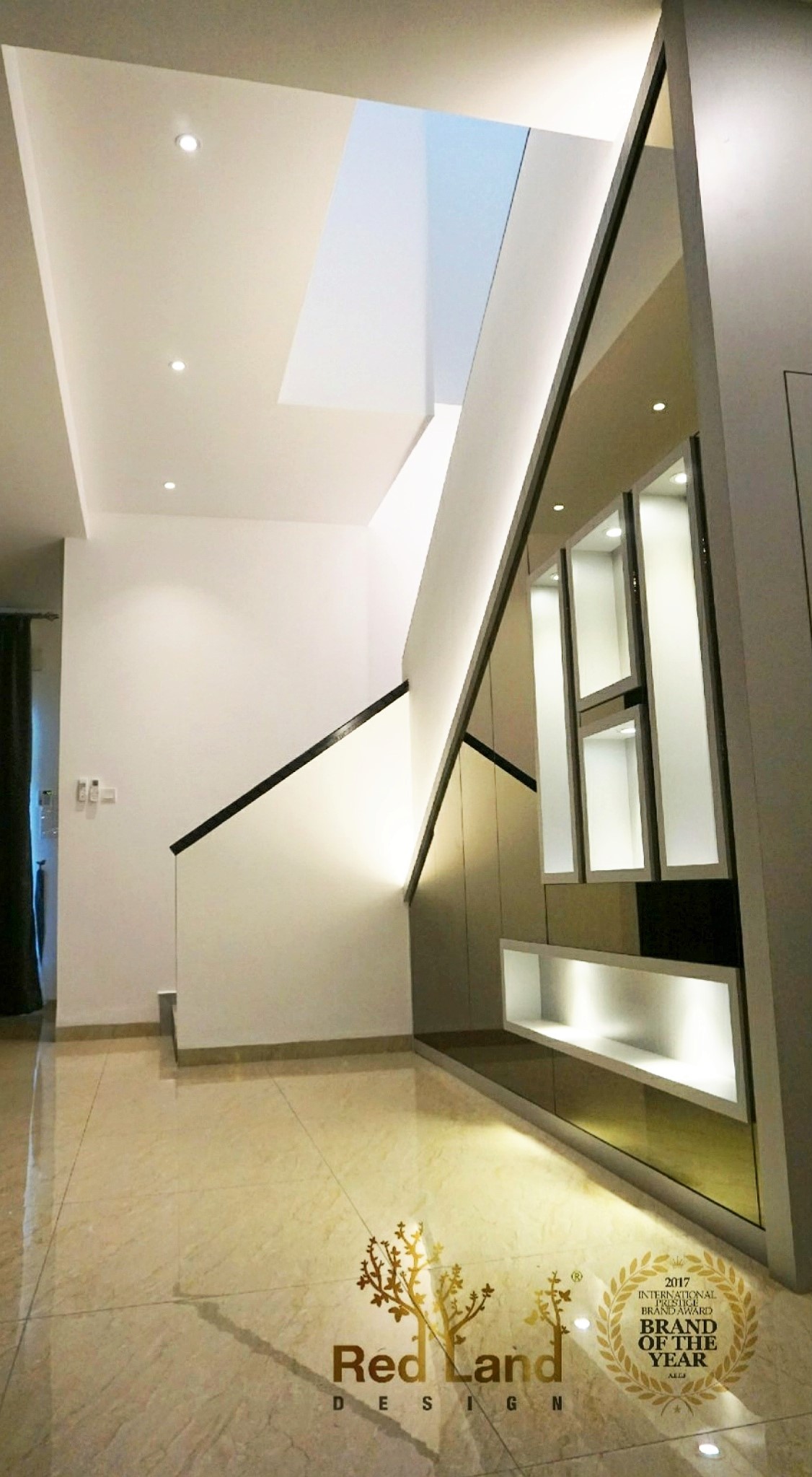 Large empty space underneath the staircase covered as a display panel and worked as a hidden storage inside. Same as the rest of the living and wine section, this applying the same warm bronze mirror blend with lighting arranged in form of art.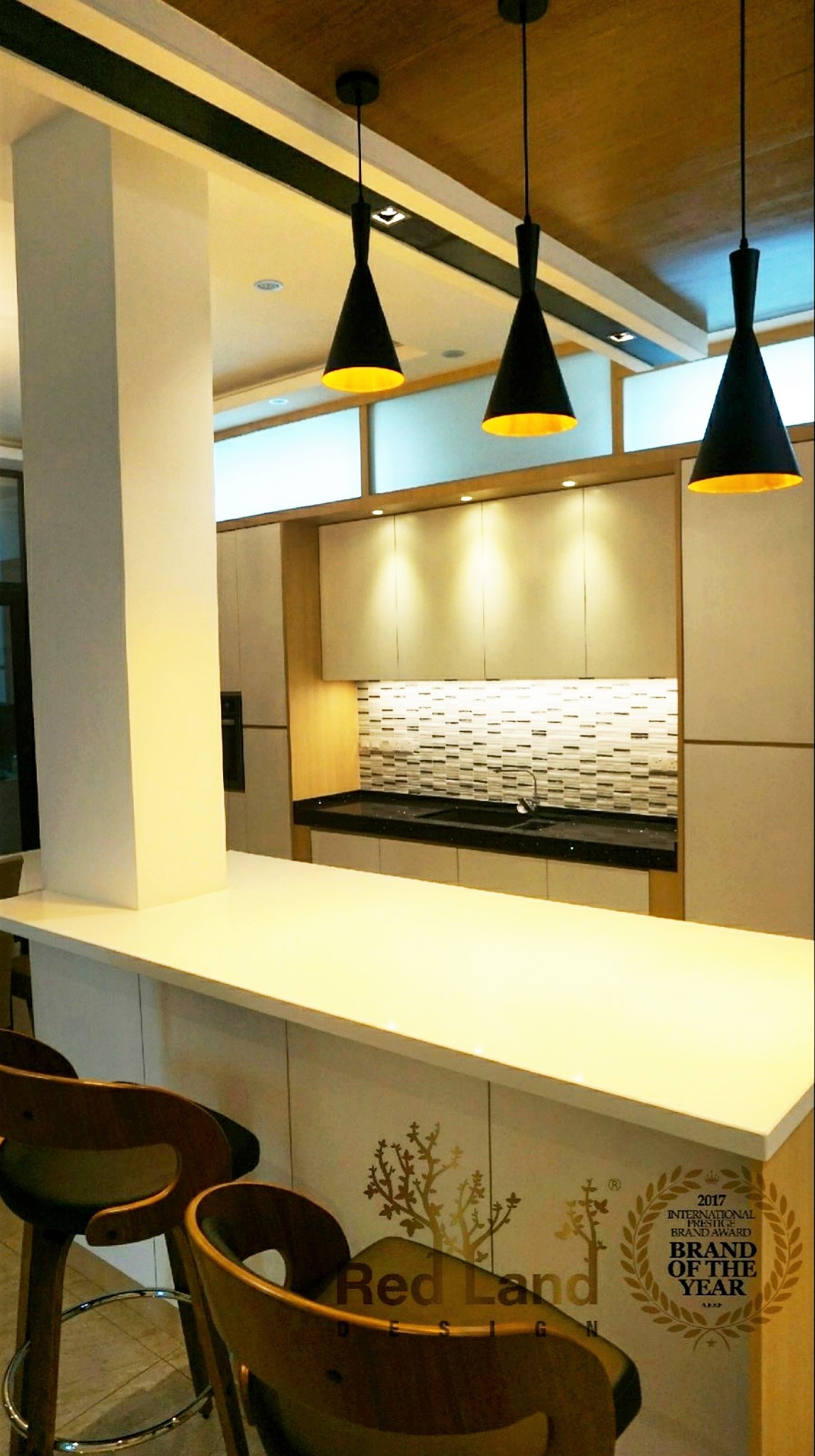 Kitchen area created in modern wood element. Comfy to dine in and functional as well.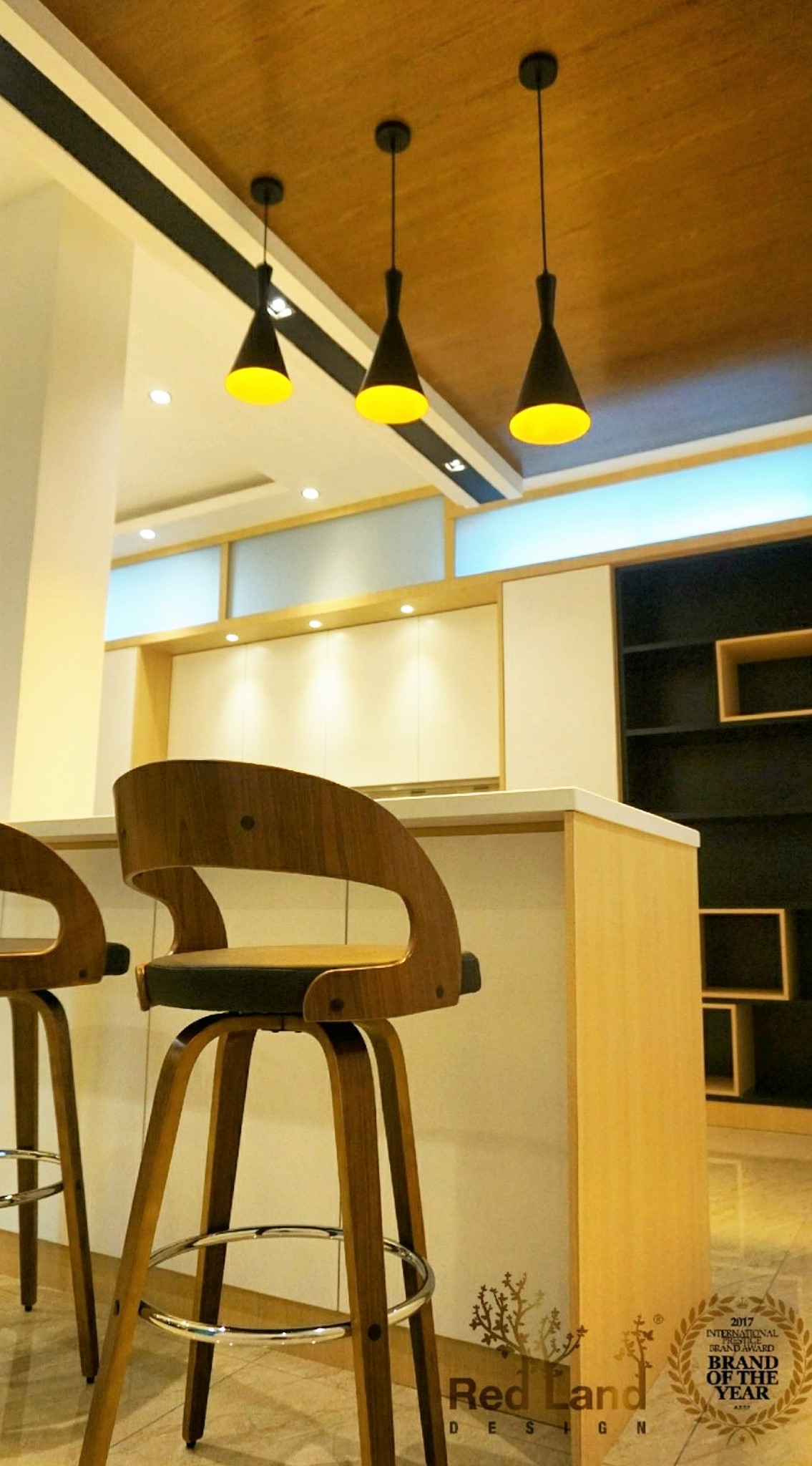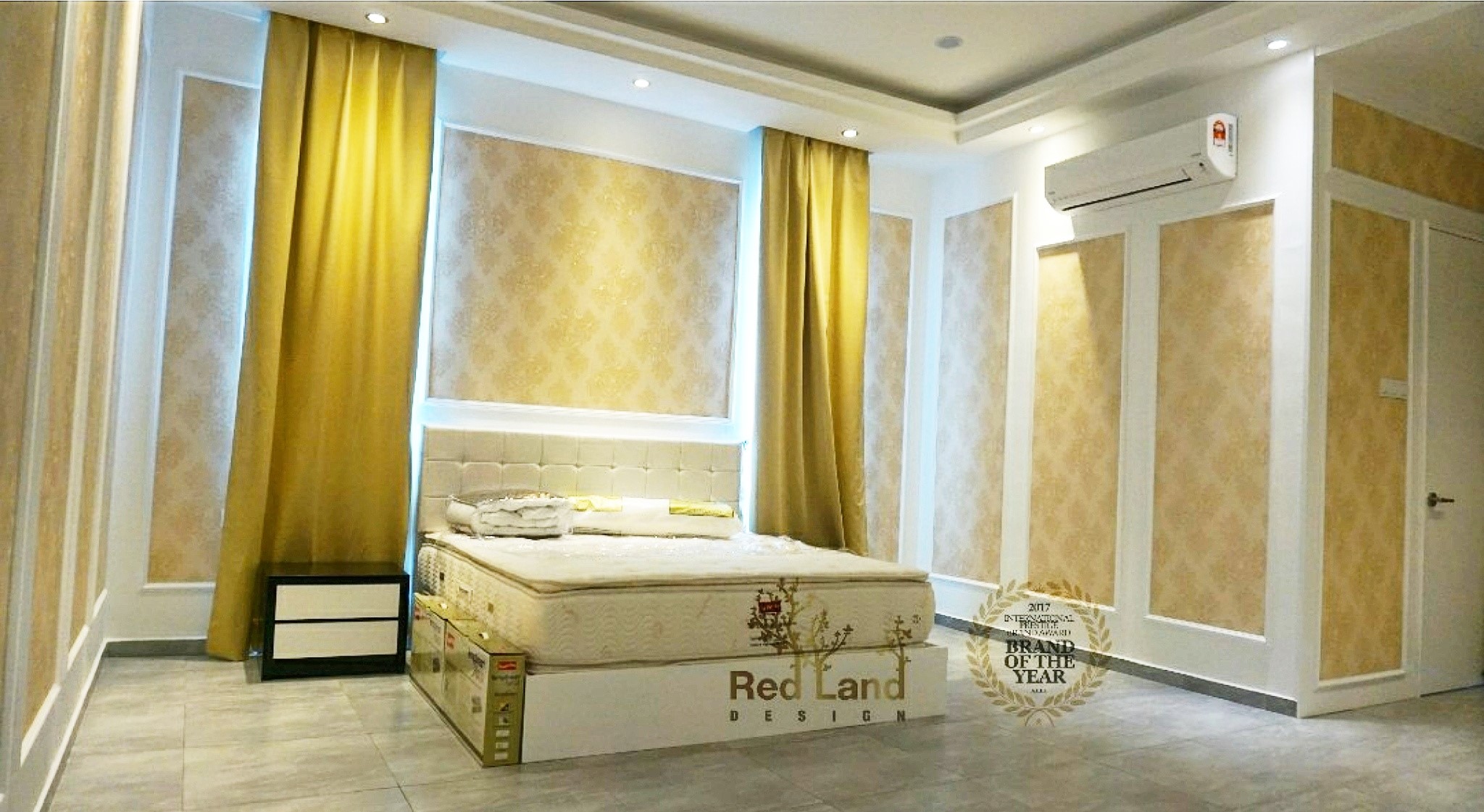 Our client is a business owner with a strong believer in FengShui. Each detail was considered based on guru's advise. Including this master bedroom where yellow gold is the only choice. So we created a royal theme interior to blend with the belief without sacrificing the beauty of our creation.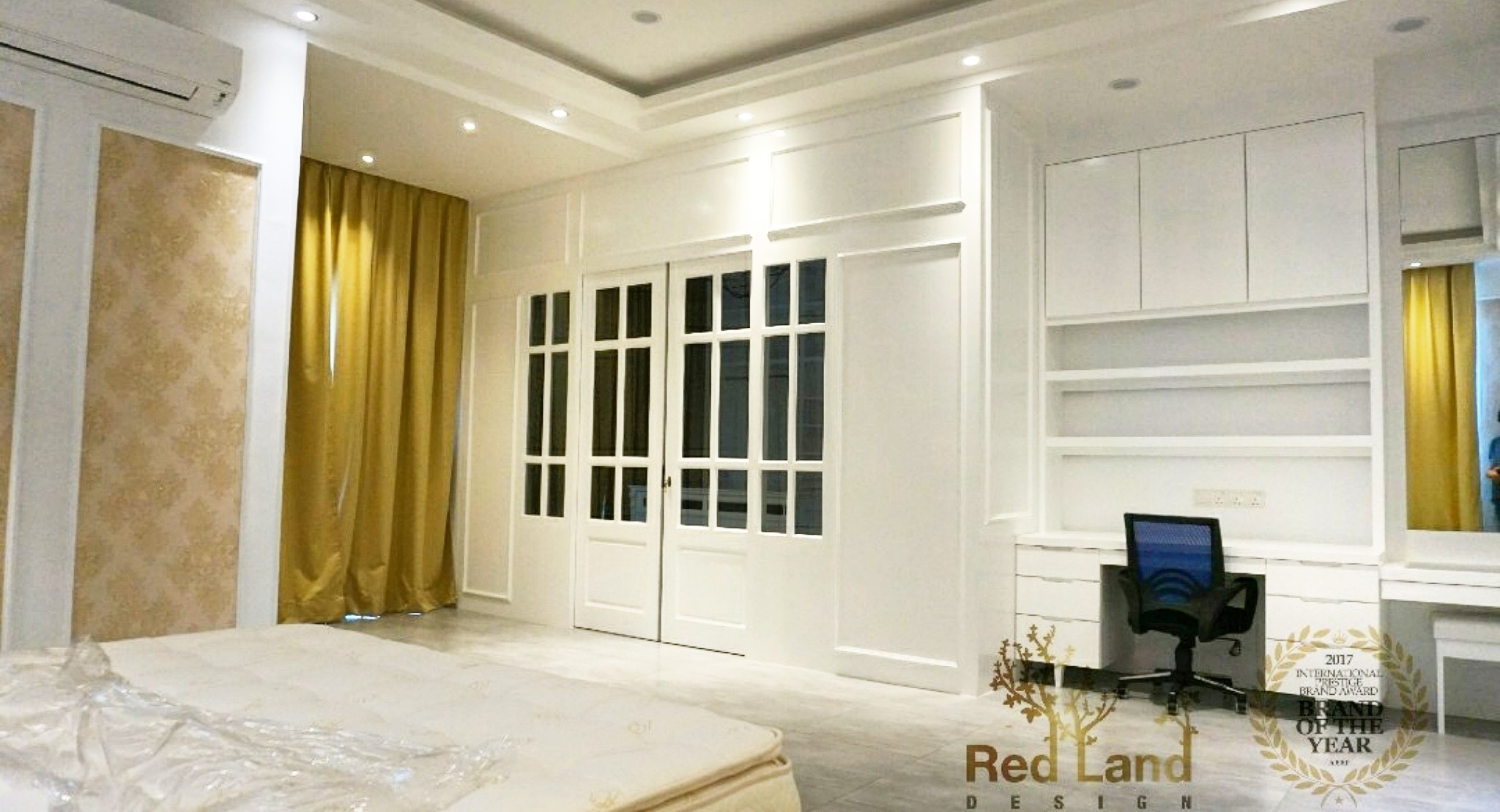 All solid nyatoh wood as main base materials for fittings.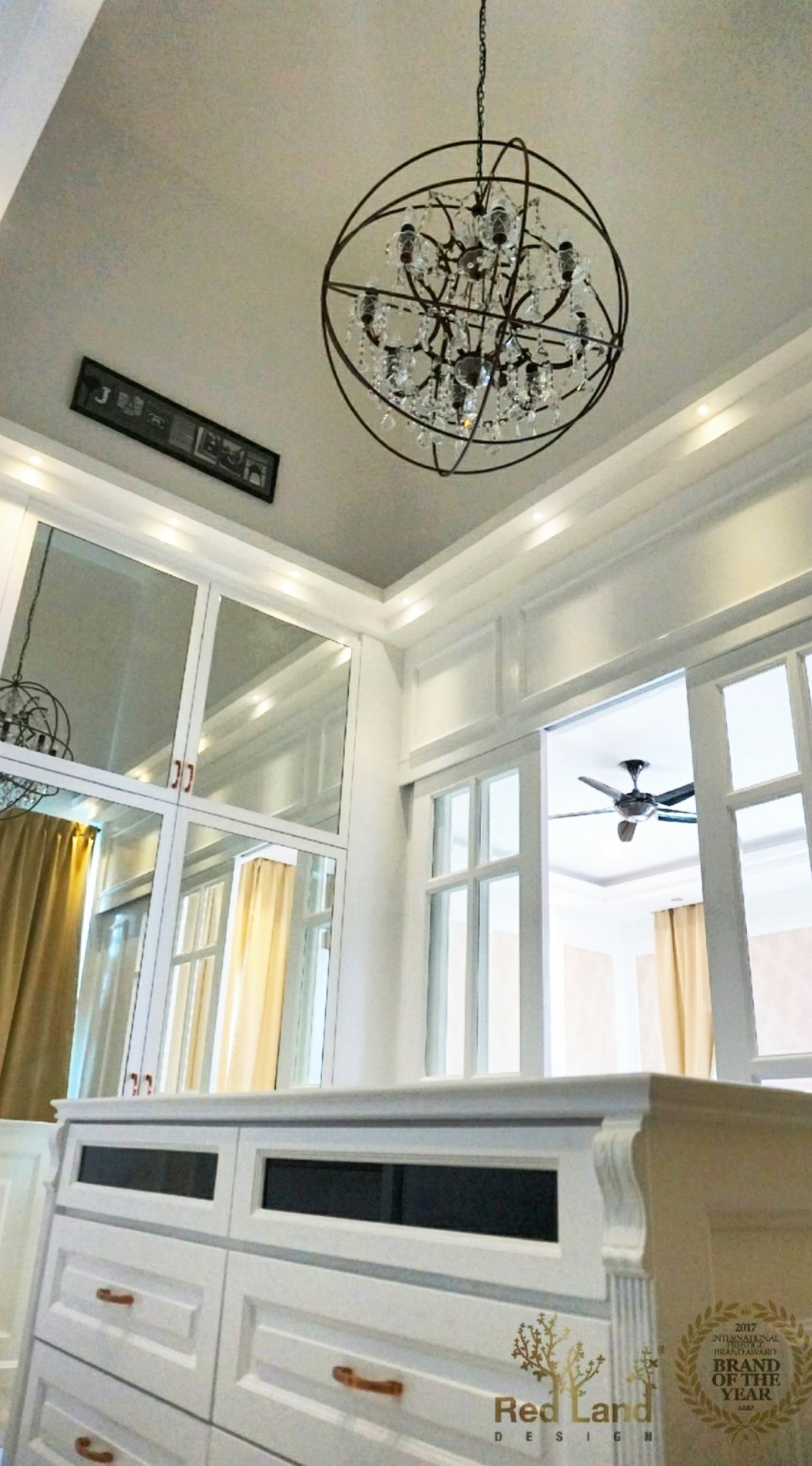 Walk in closet.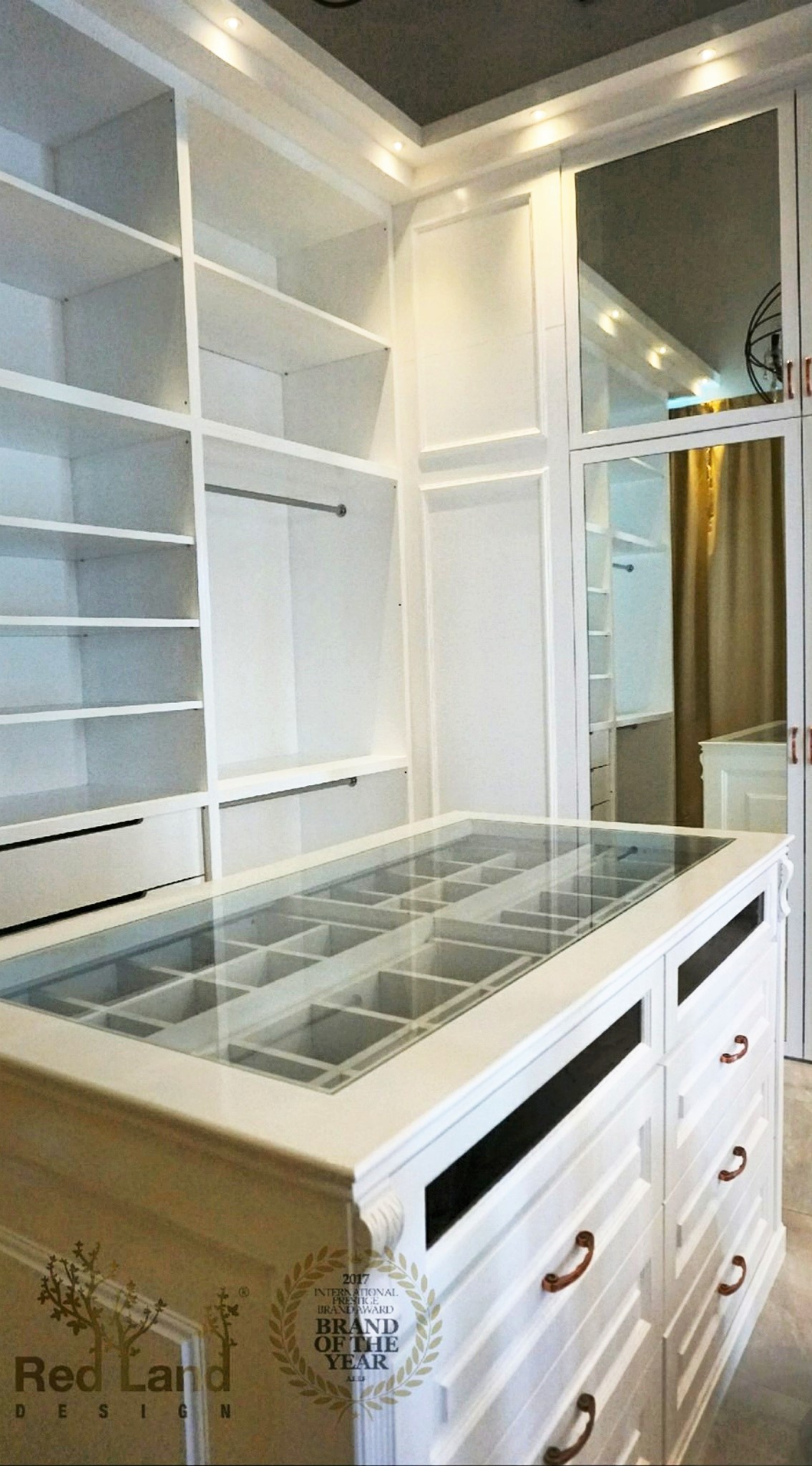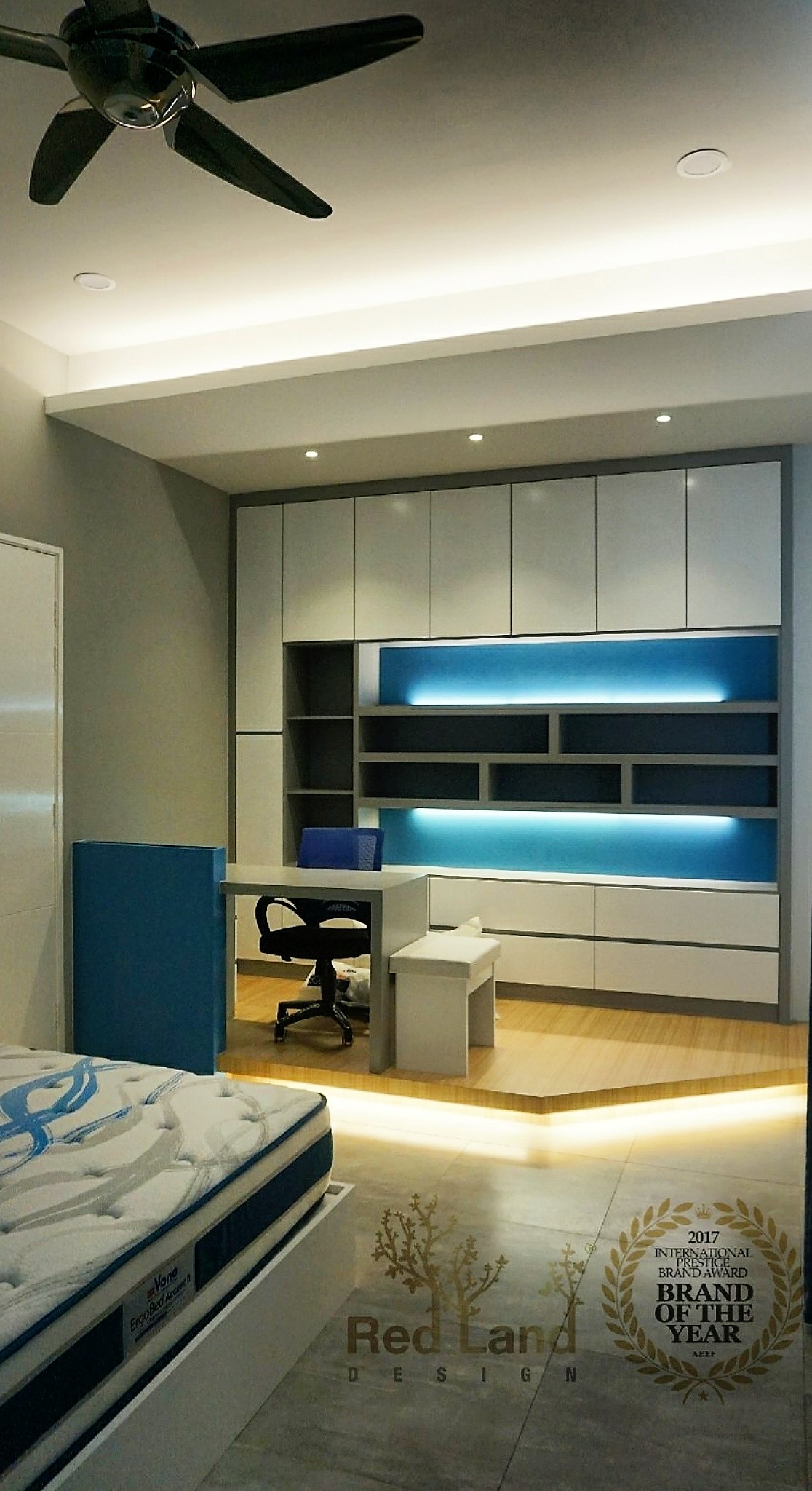 Children bedroom with a study section.