Interior design and branding are two elementary that blend together to evokes emotion to customers, enhance their experience in services and products. As Medissa Dental Clinic has been existed throughout Malaysia for years, this time around has been refreshed in both branding and interior design concept to pair with. Under supervision of Lee, interiors designed to capitalize modern clinic by applying design with color theme that represent their brand and logo.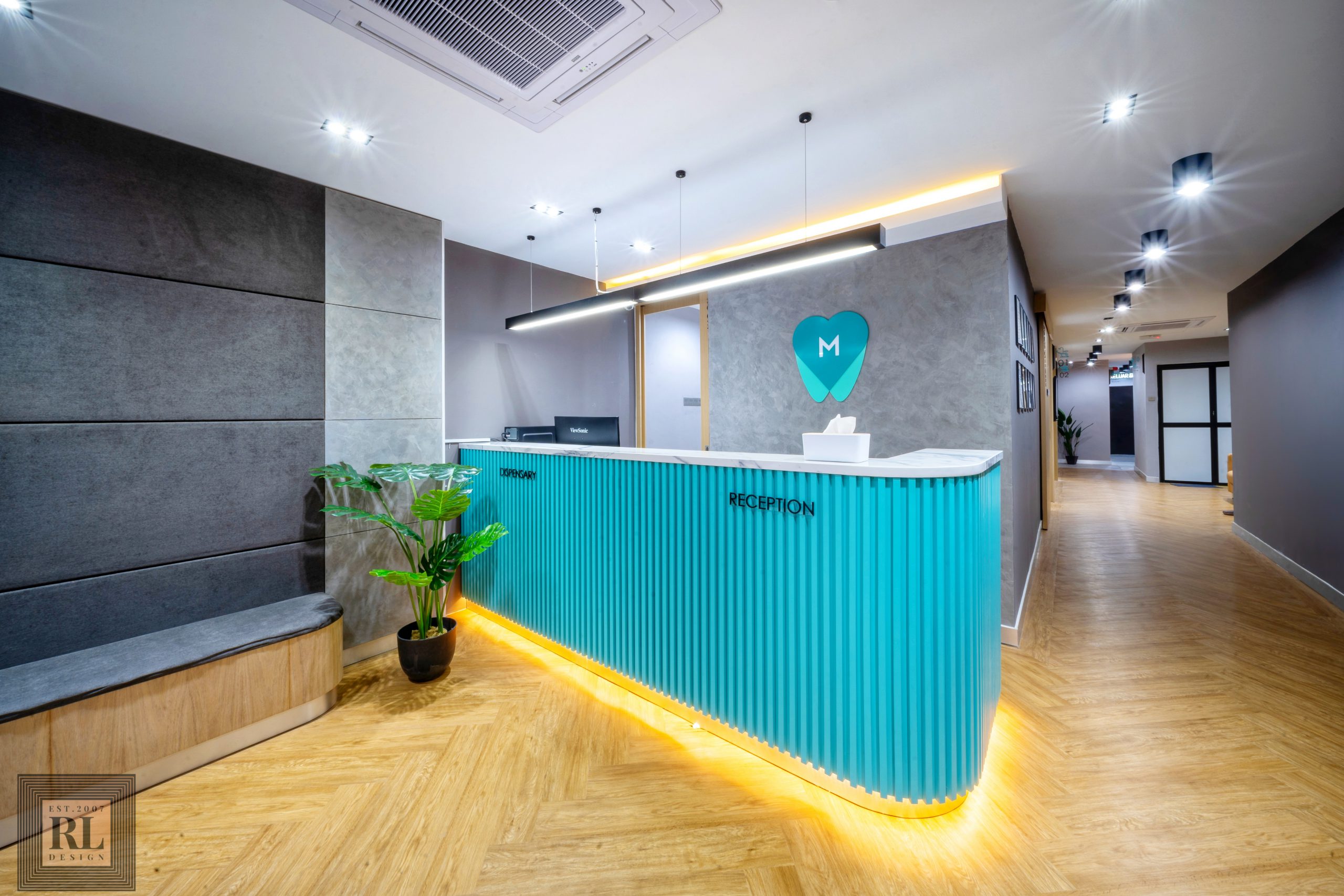 Wood texture flooring made of vinyl in herringbone layout at front reception and waiting area connecting to the walkway giving customers a special feeling compares with conventional dentist visit.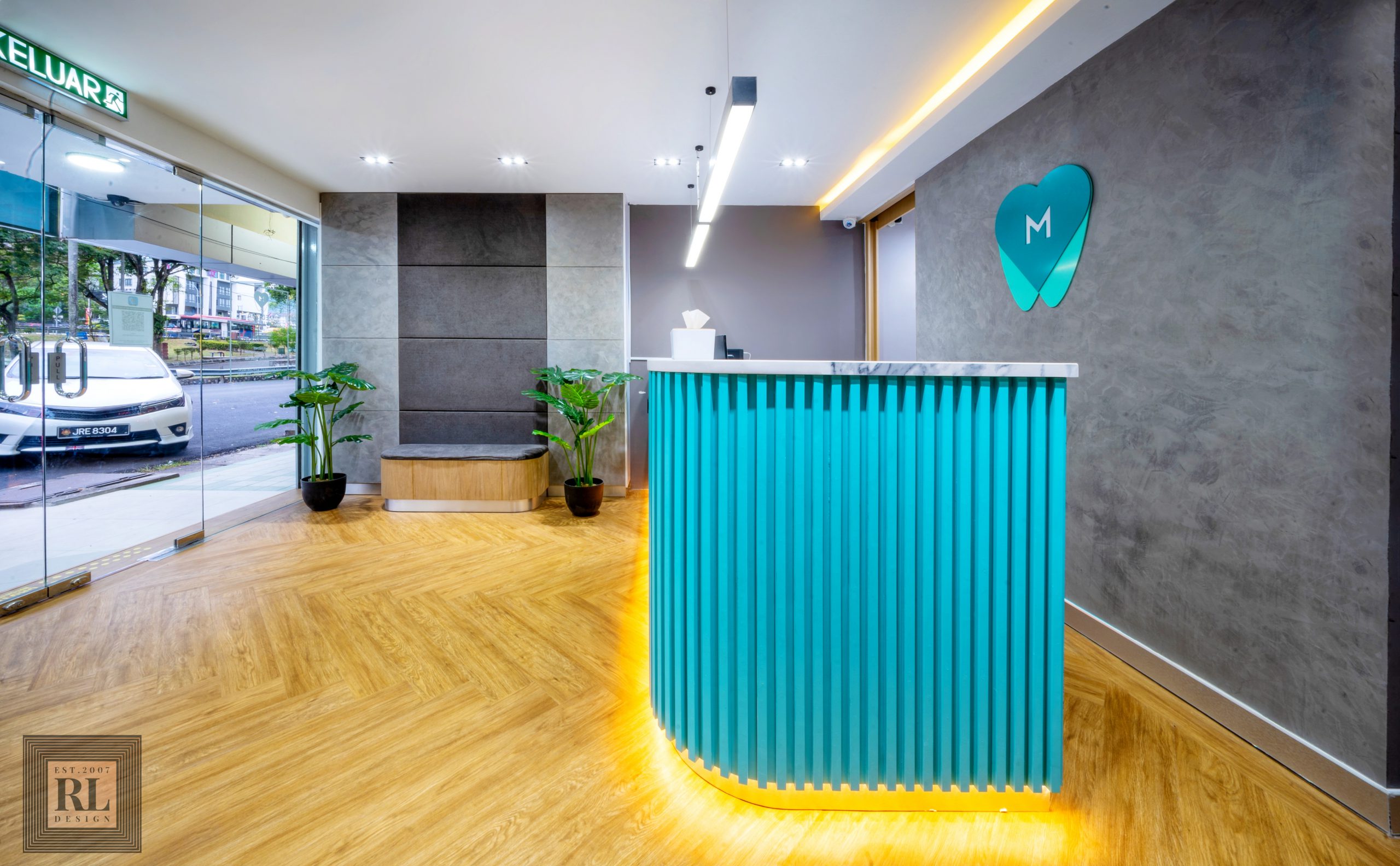 Greyish wall and panel covering around clinic walls does provides modernism to the interior.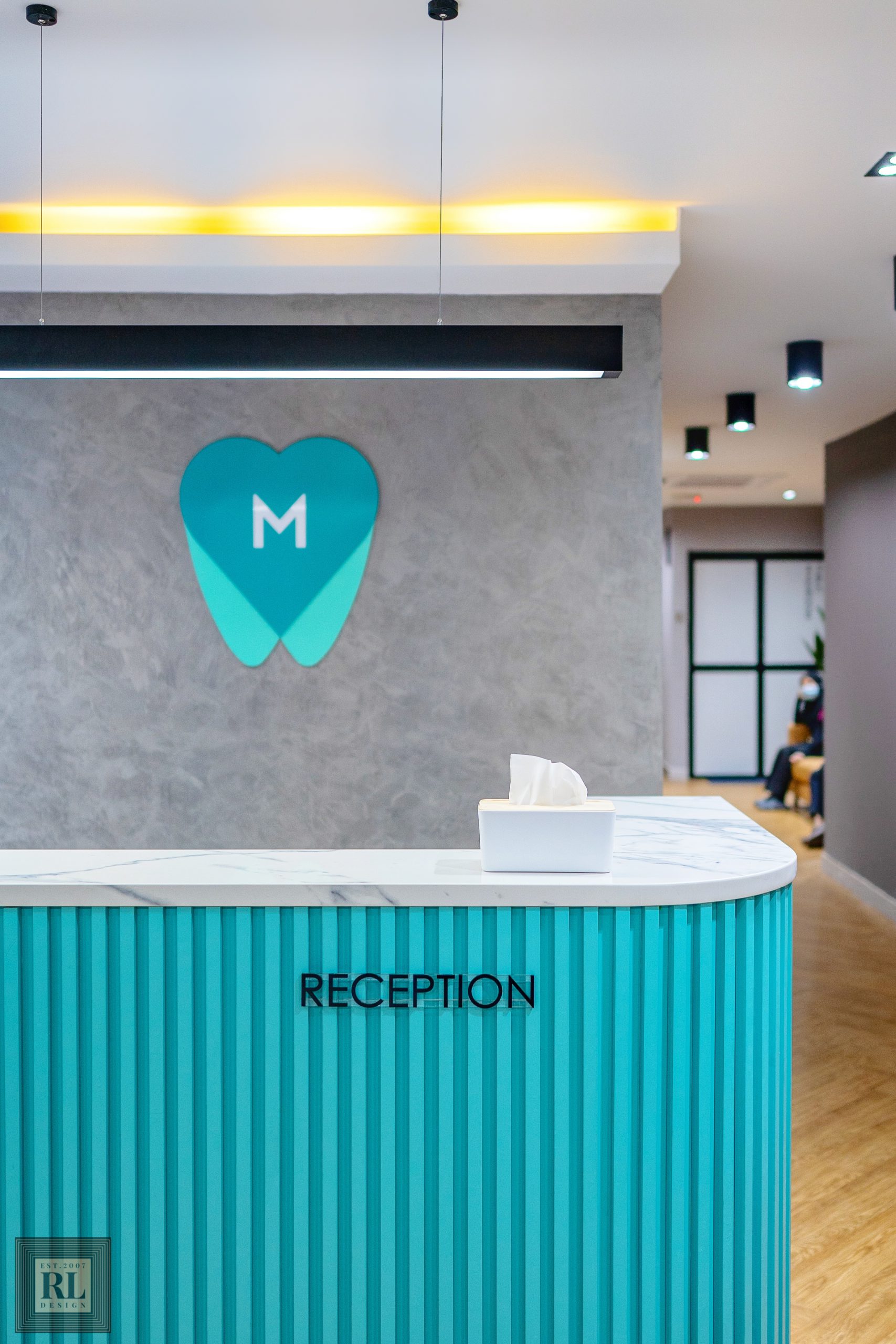 Client understands that their interior design is an extension of their customer service, experience, and brand identity, therefore we emphasize to enhance the front reception counter to brings up that identity. Backdrop in Suzuka texture paint brings out the new logo to contrast with.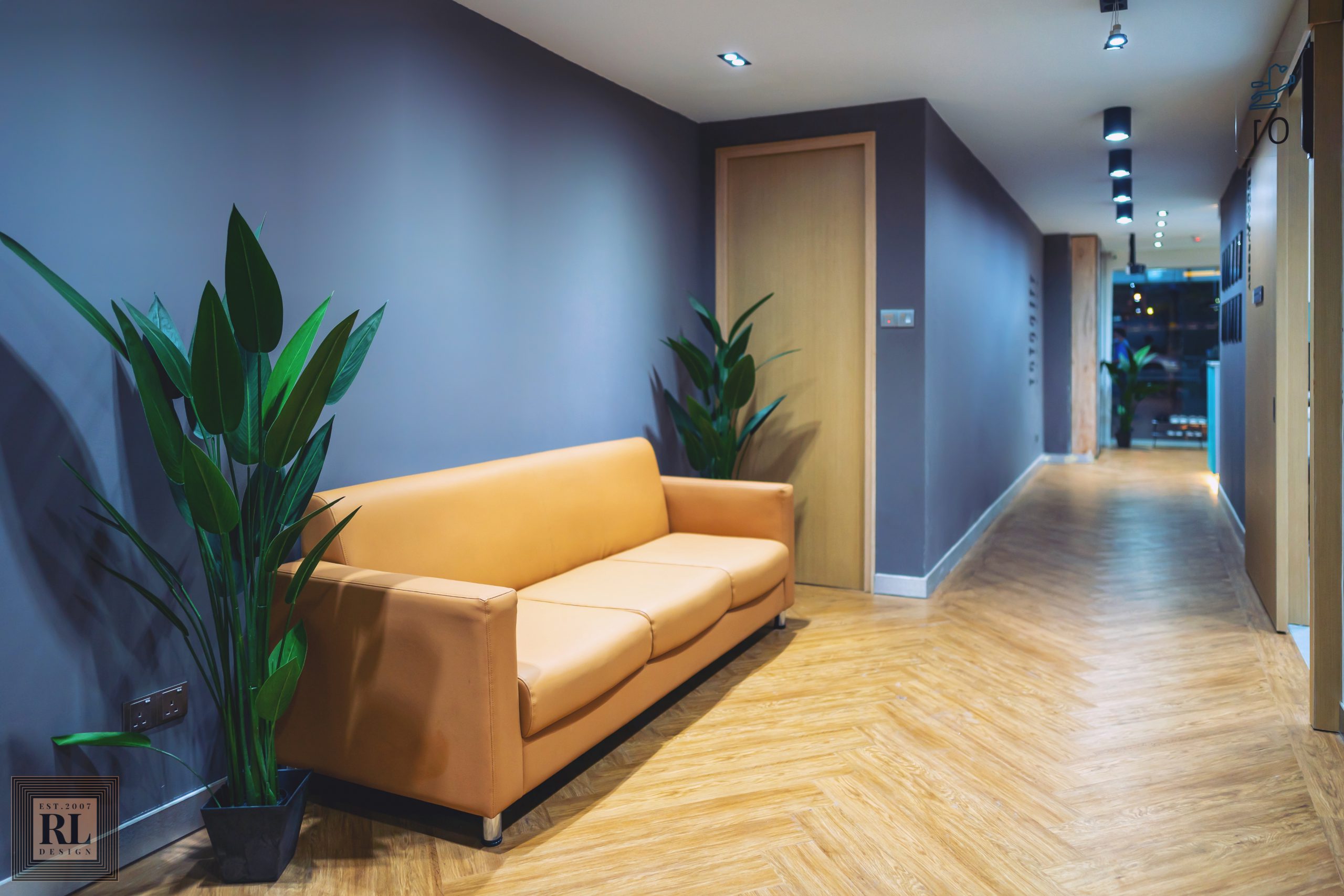 Second waiting area space in minimalist results a comfortable ambience.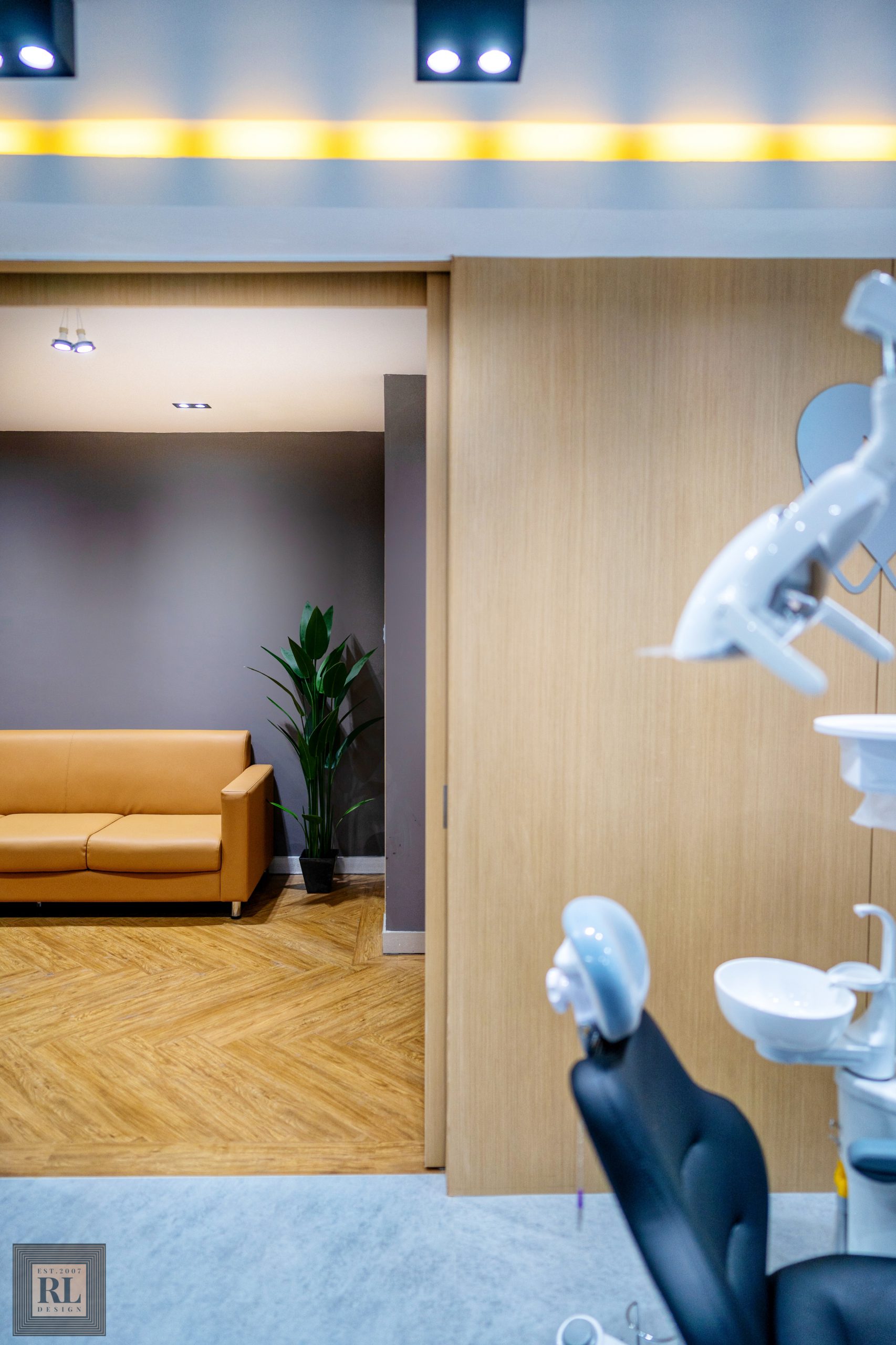 Treatment room divided with solid wall and sliding door. A well selected clinical approved vinyl with different lighter tone texture to suits with bright dental room environment.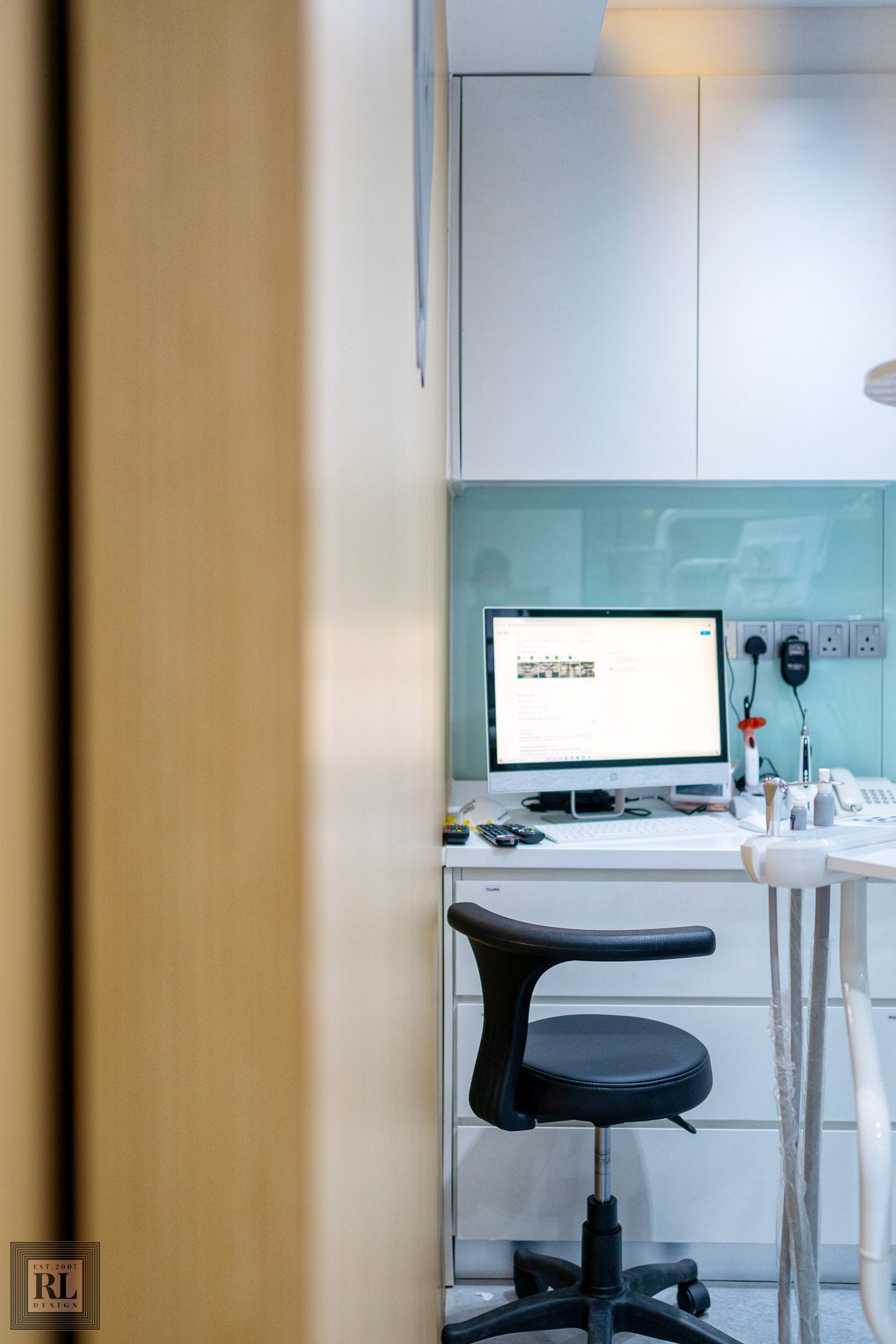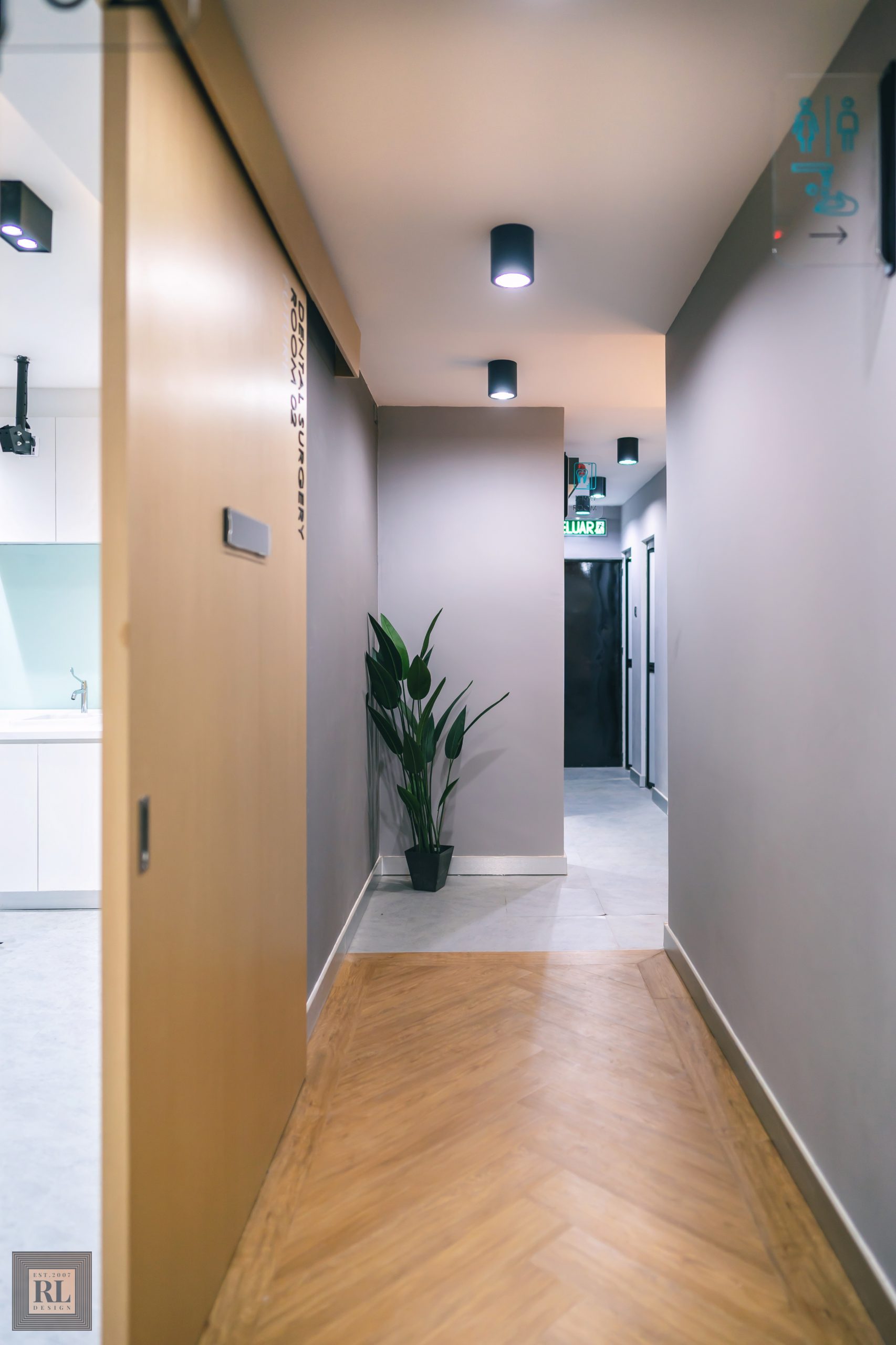 Floor tiles applies at the rear section where rest room located.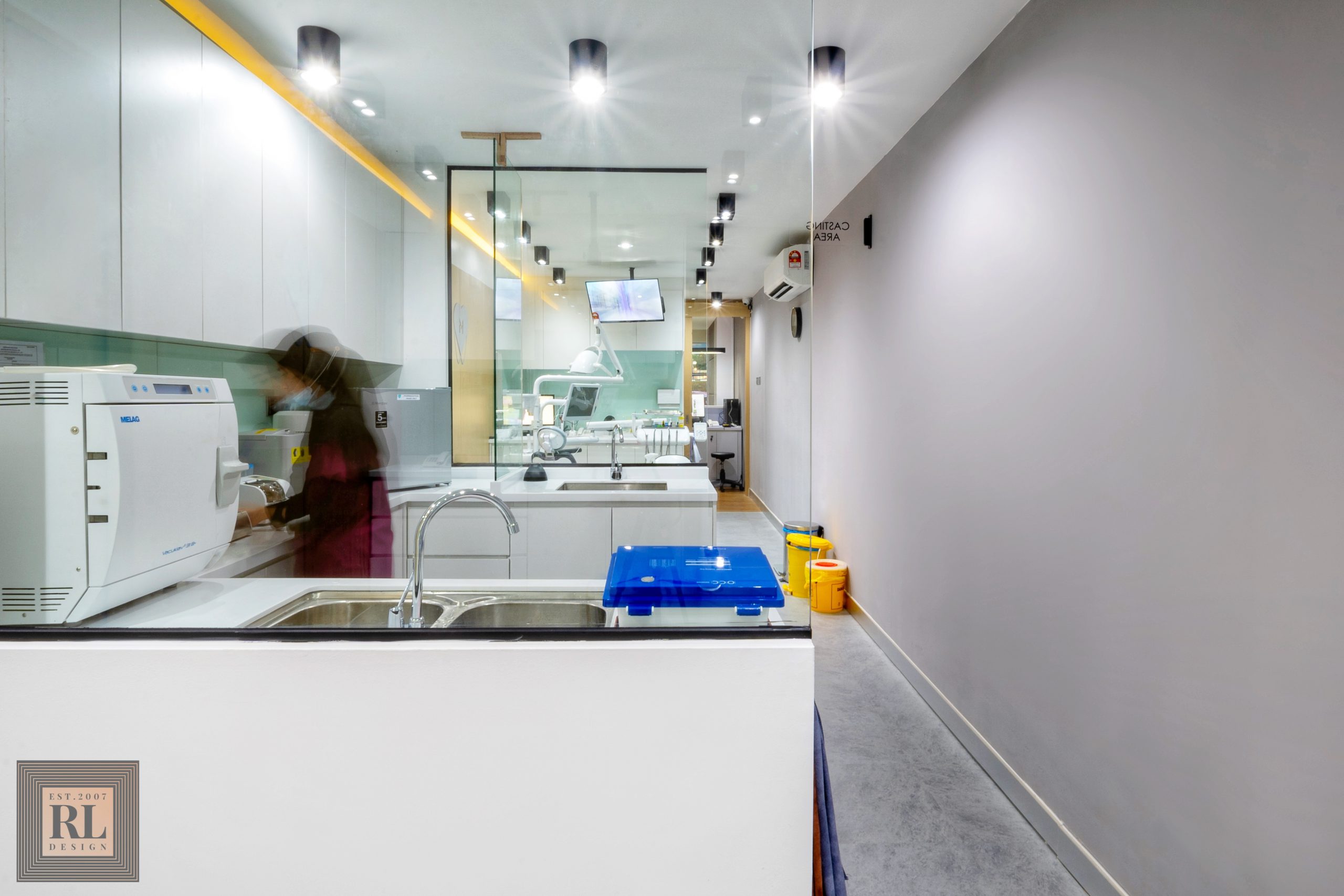 Mini lab and surgeon room perspective.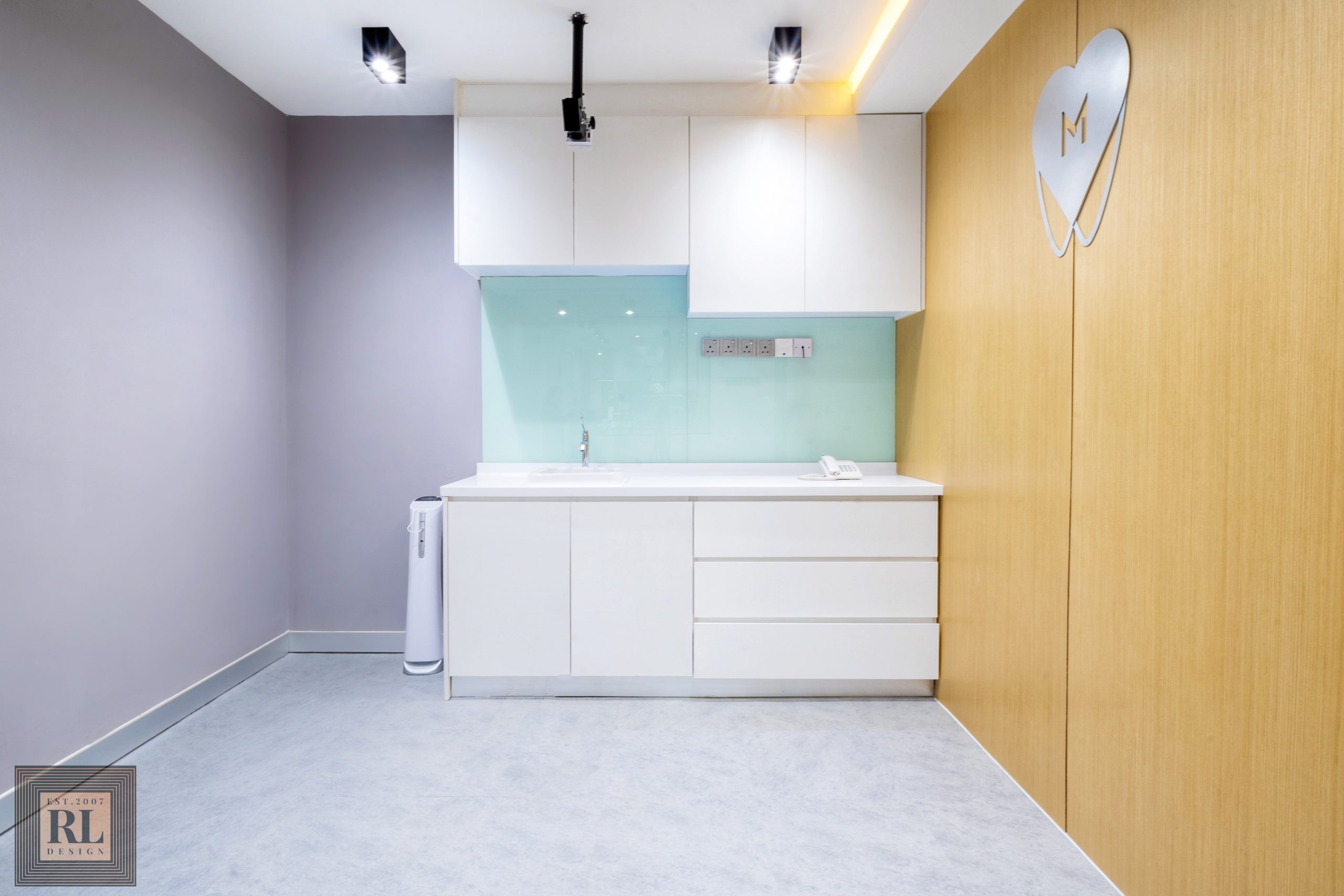 Pantry area to serves workers basic needs.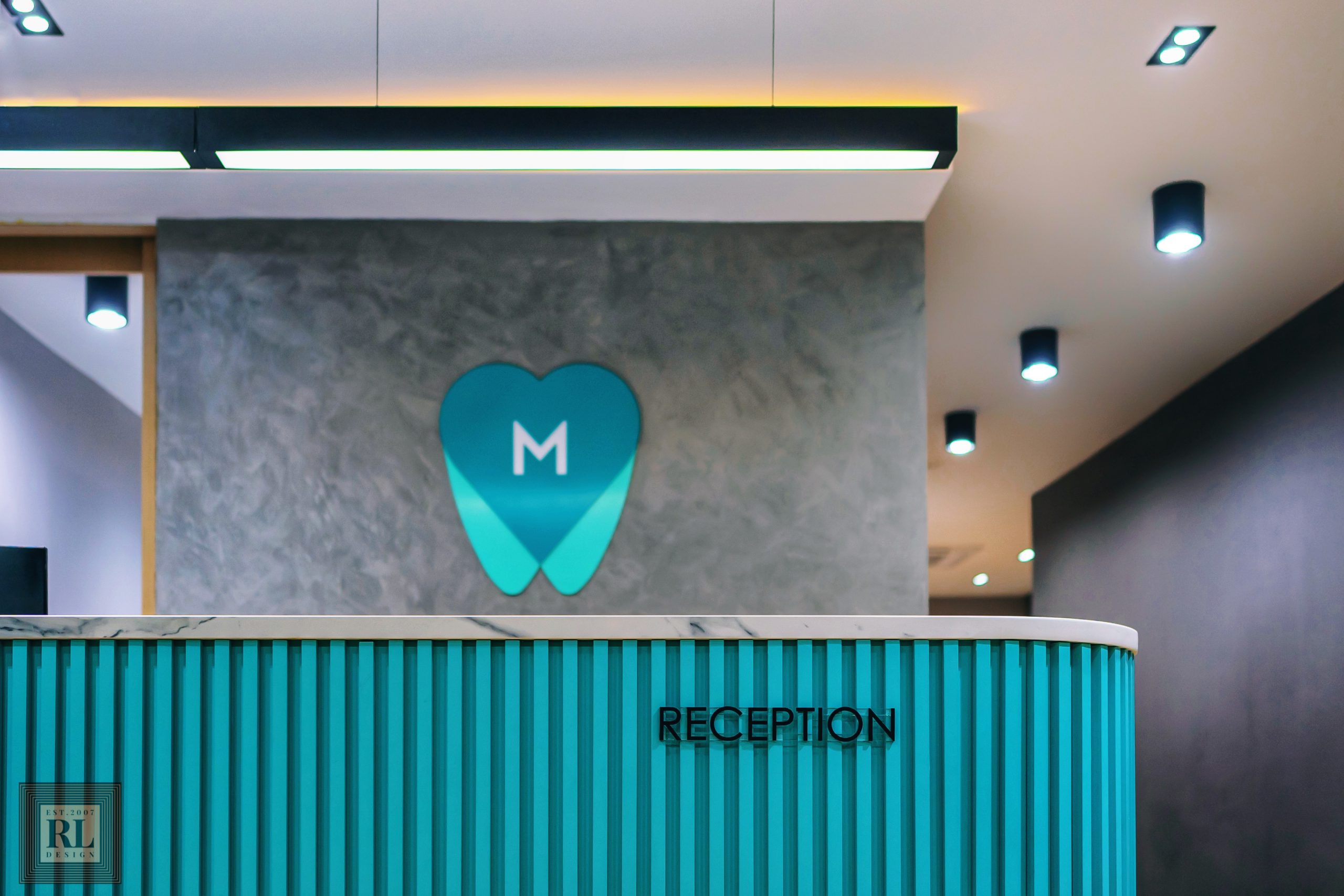 Special thanks to Aabios Design for contributing on such astonishing result and credit to Kenny for the photography.