One of our top interior designer team players, Pinkee and Khor did it again. The duo collaboration generated an astonishing home design work result of a semi-detached house here in Alor Setar.
Living and open dining area with 17 feet ceiling height was a great opportunity for interior designer to create tall fittings generating elegant touch under an airy bright ambience.
Both TV panel and dining display panel on both end integrate hidden storage, enhanced with grey mirror on doors.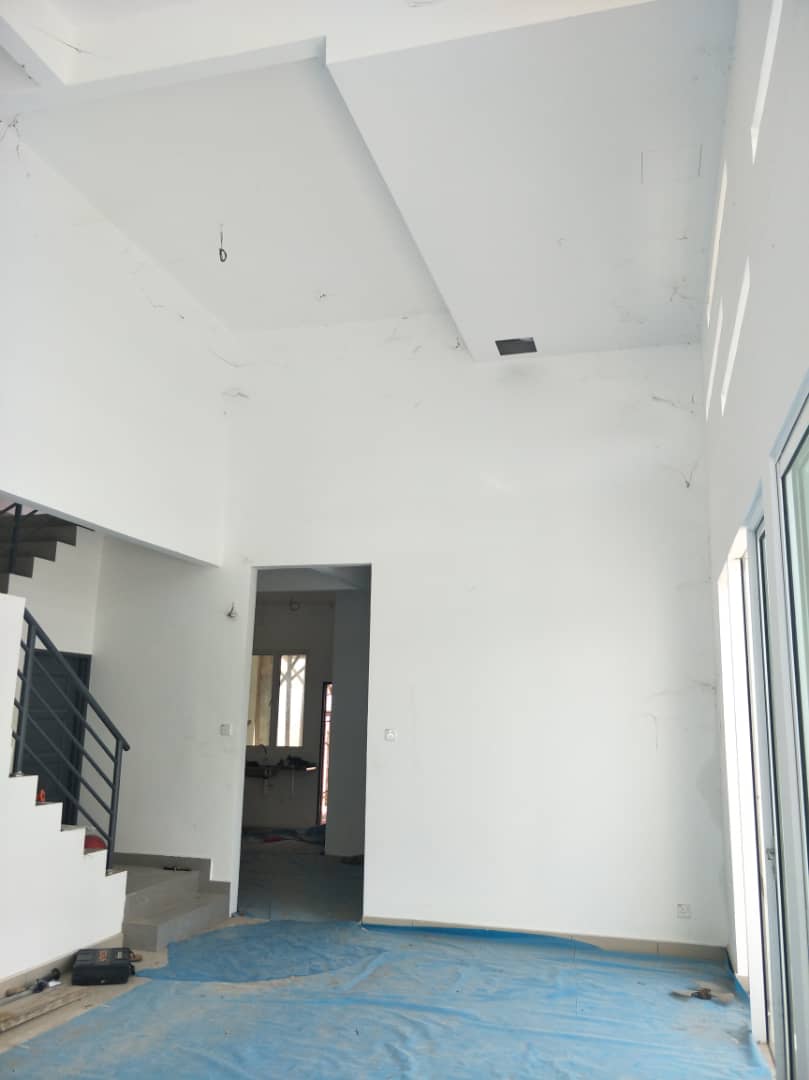 This is how the original site looks like at the dining section. Side extension were being built for enlarging the dining area to create a distinguish design result.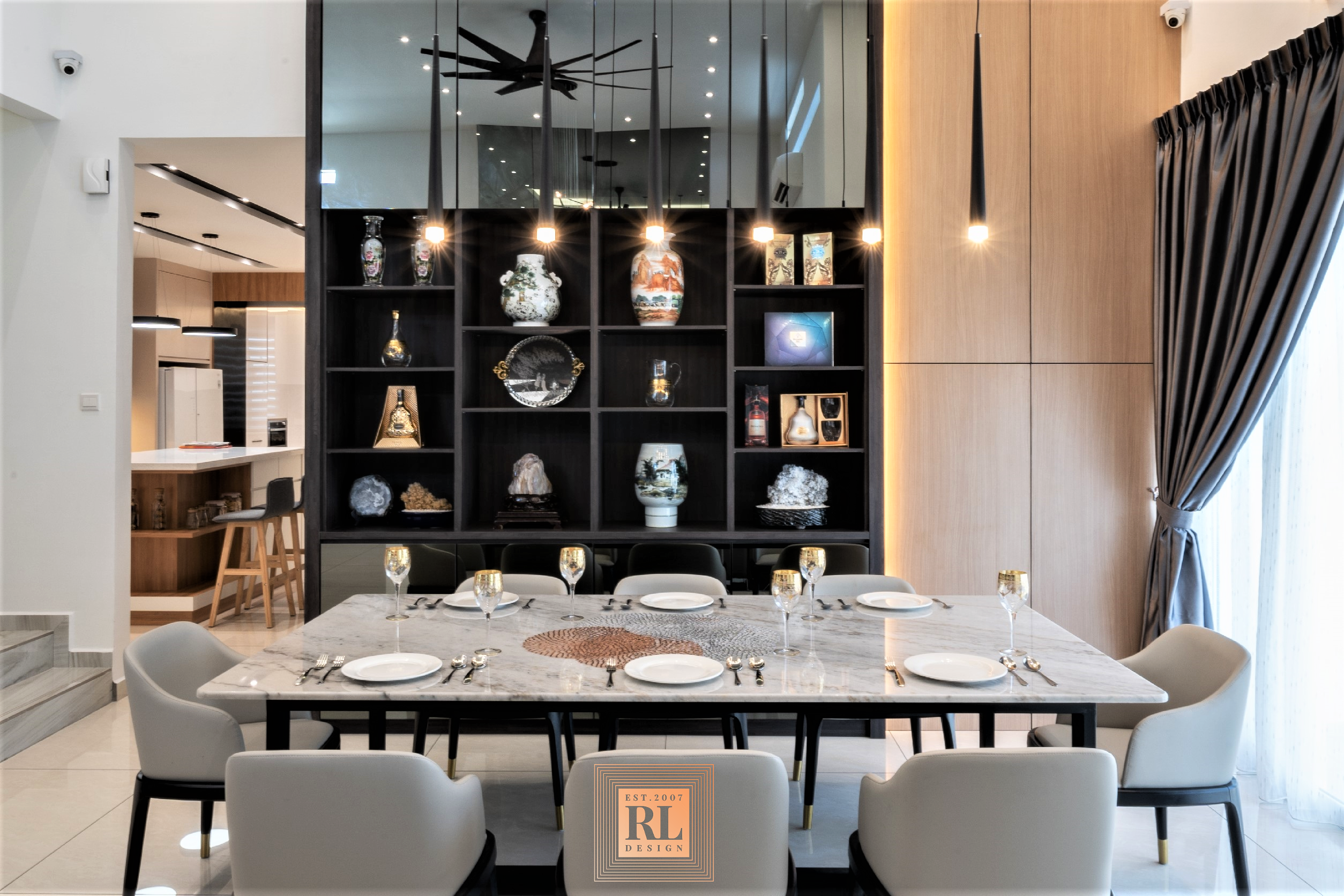 Quartz stone dining table with powder coat steel leg was a custom made item as well.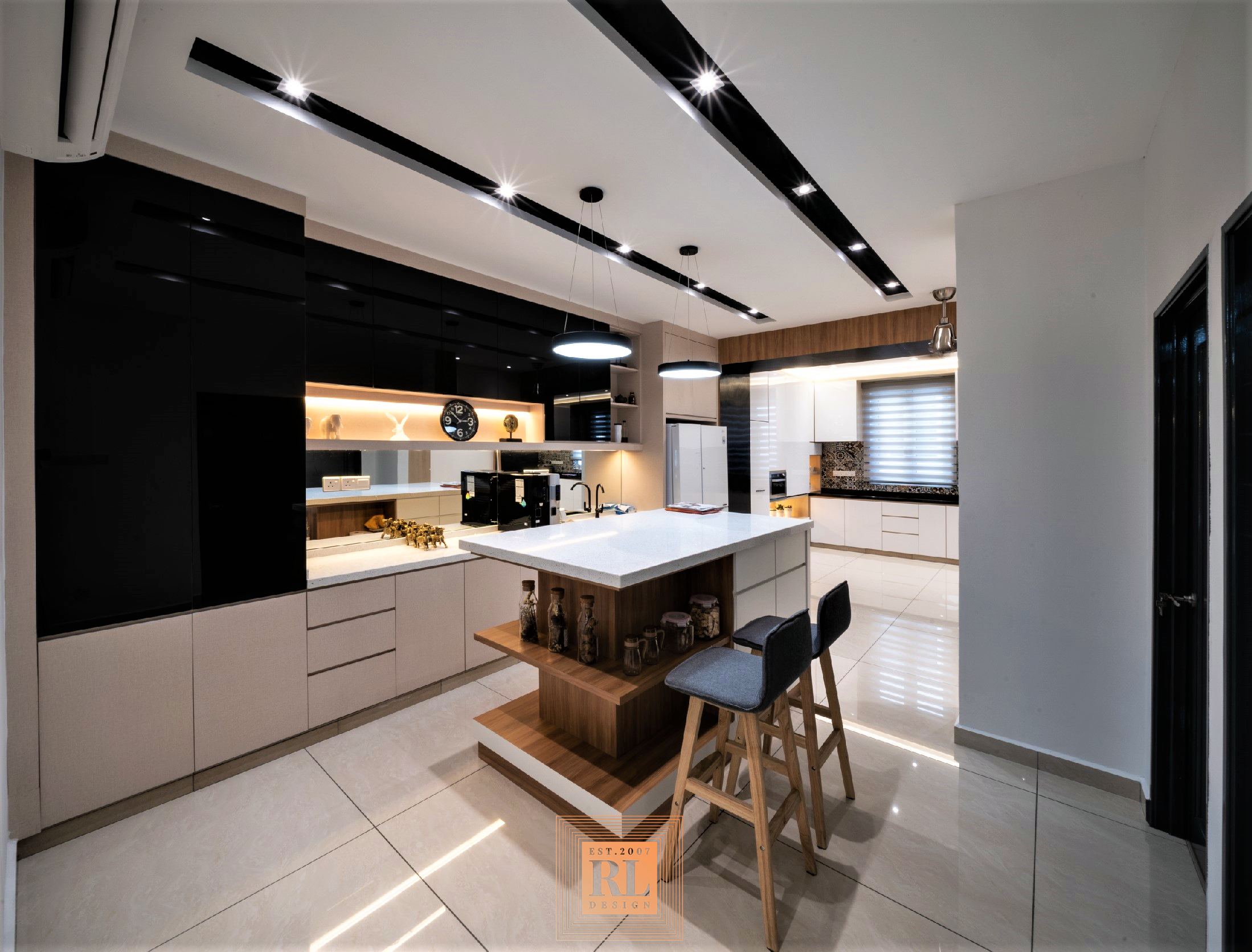 This home owner hardly sits for meal here, the breakfast counter design use for light food preparation instead. The reason we emphasizing storage space under the table top instead of leg rest space.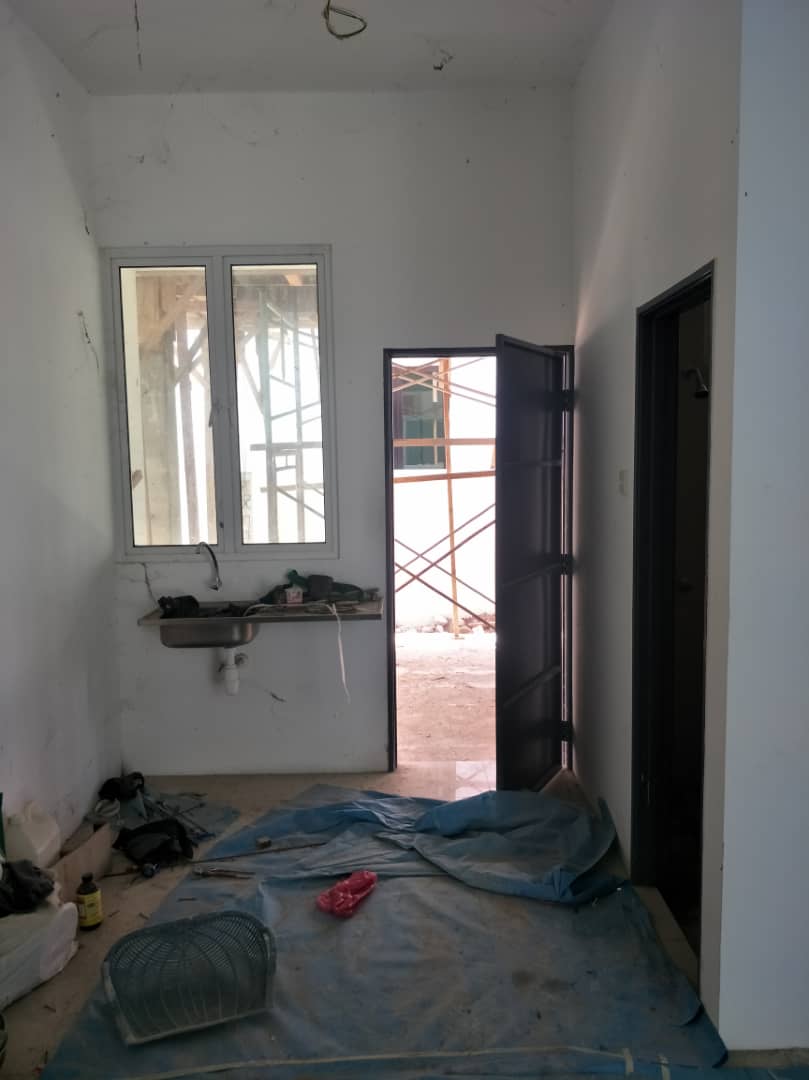 By semi-D standard, the original kitchen space was considered small. Back extension definitely required. The following images are the result.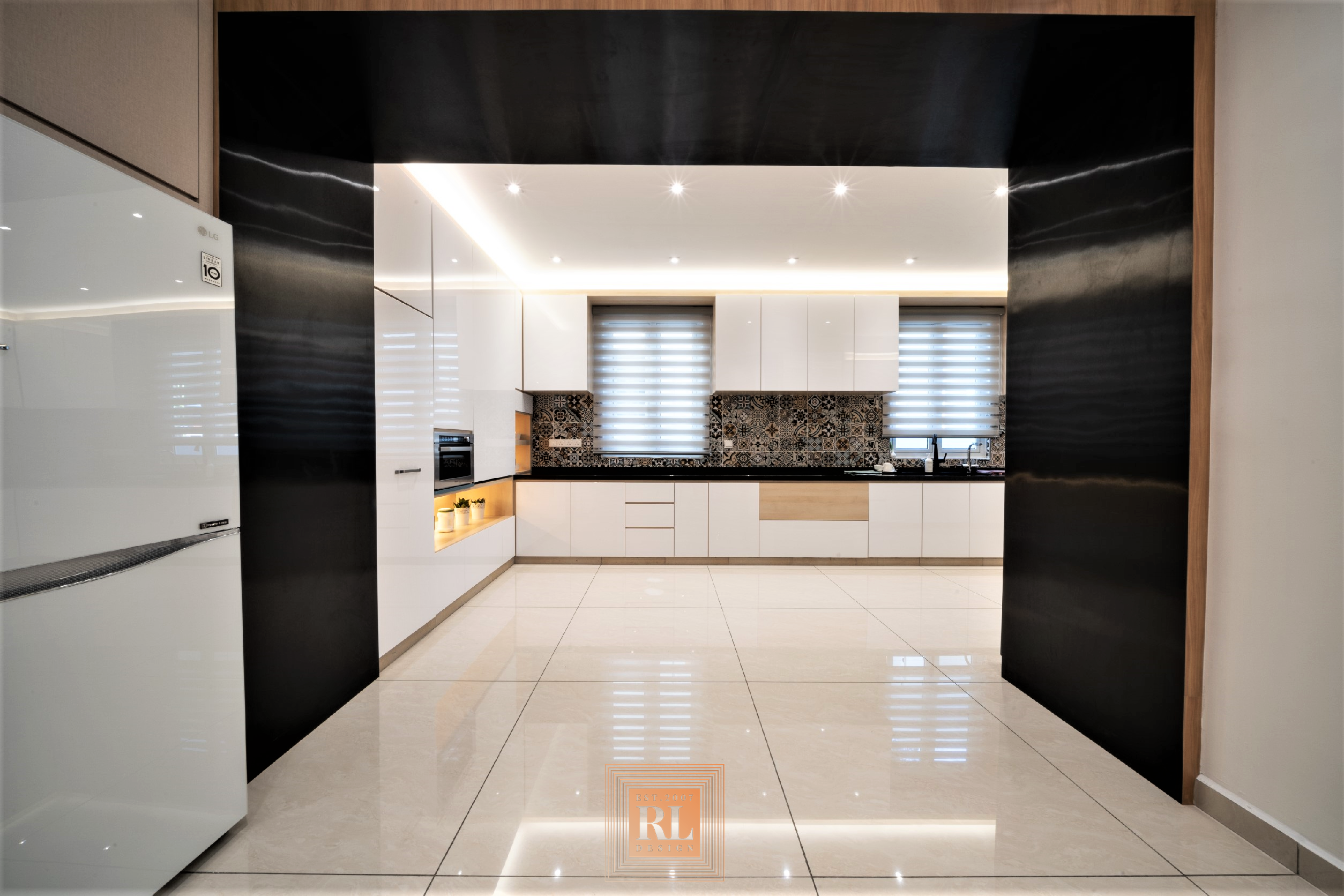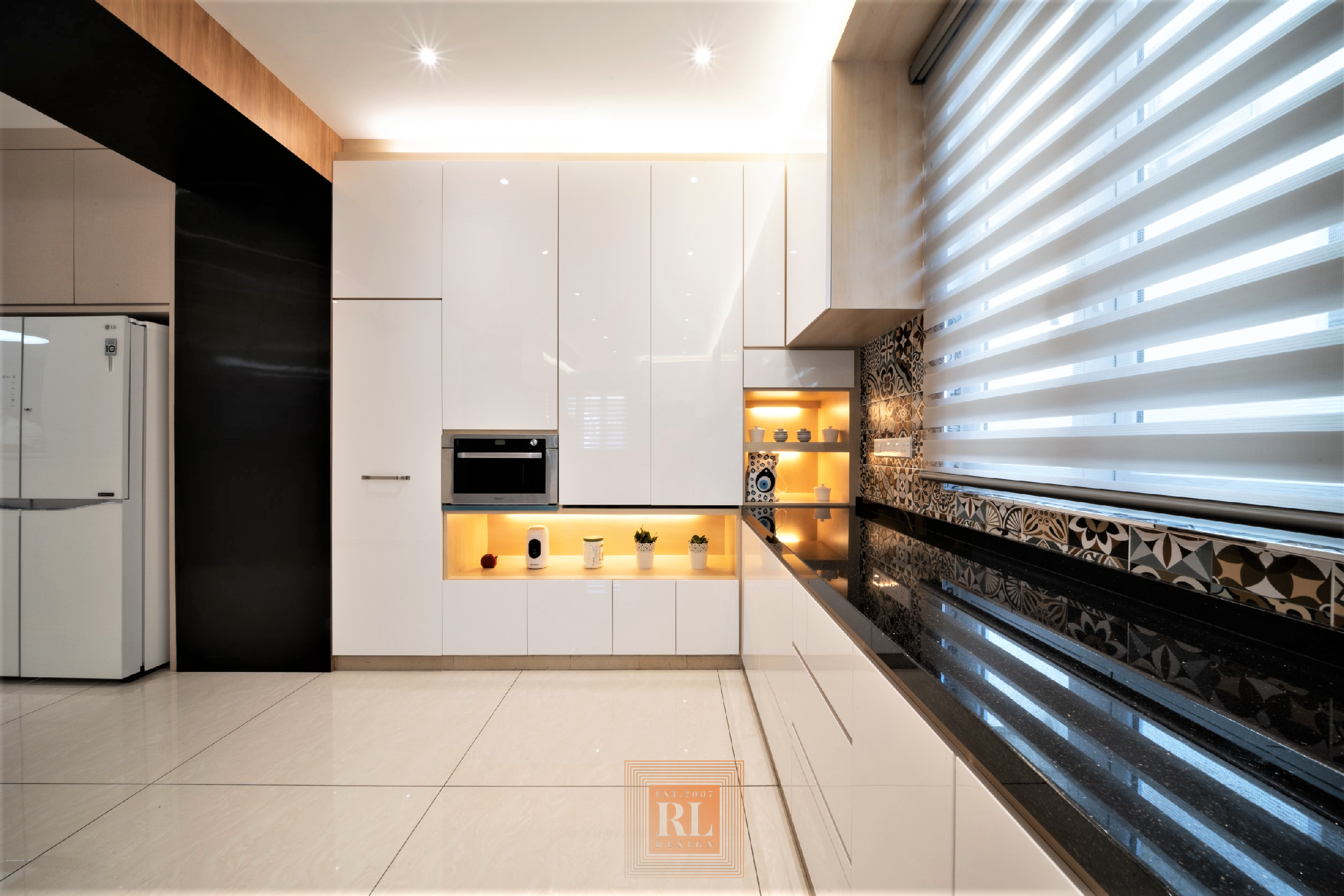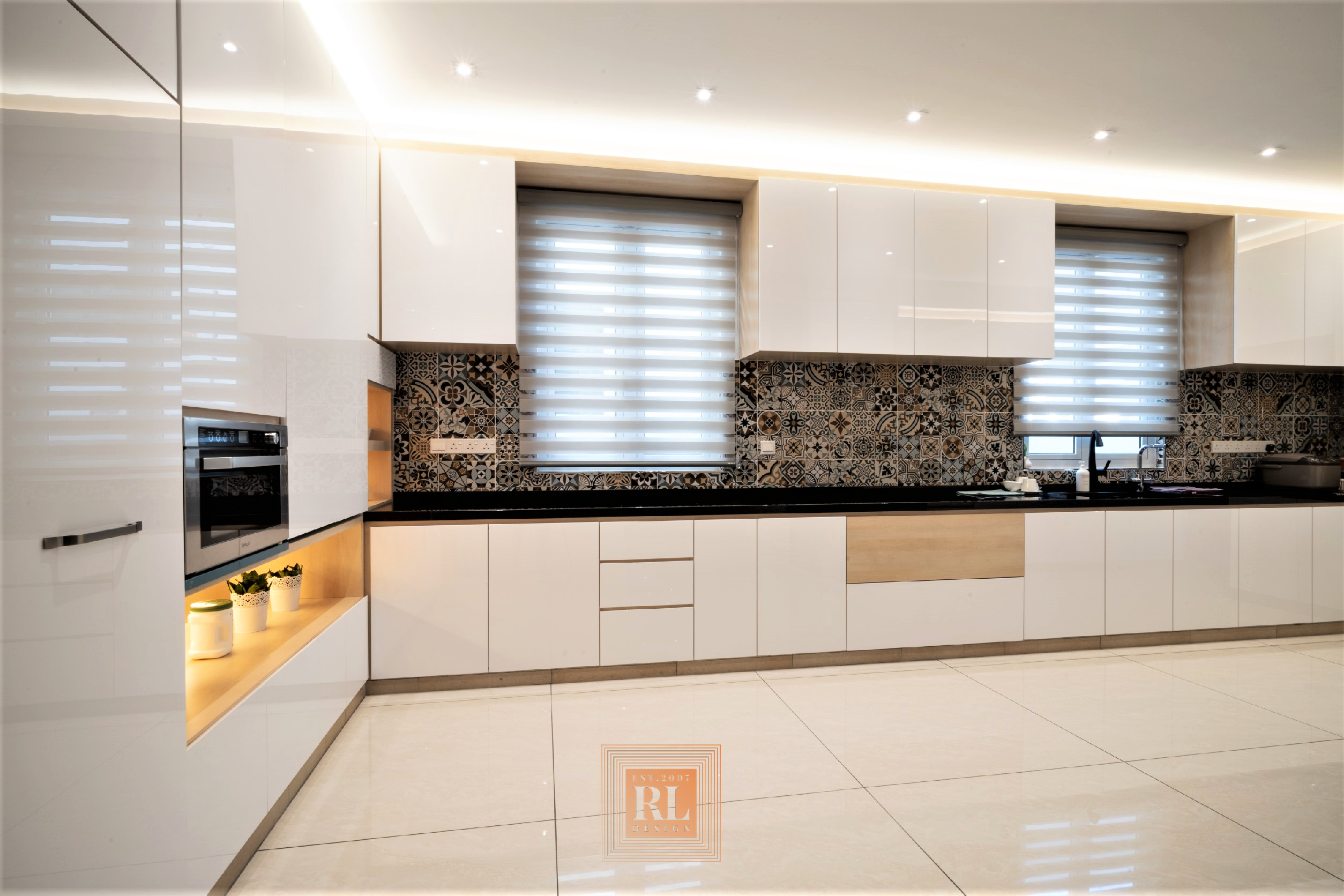 As rear extension being built, the large space of L-shape layout plan for both dry and wet kitchen; furthermore with well planned cooking location, therefore doors or partition to close between section was uneeded. The air flows and space factor were taken into consideration, the idea works perfectly.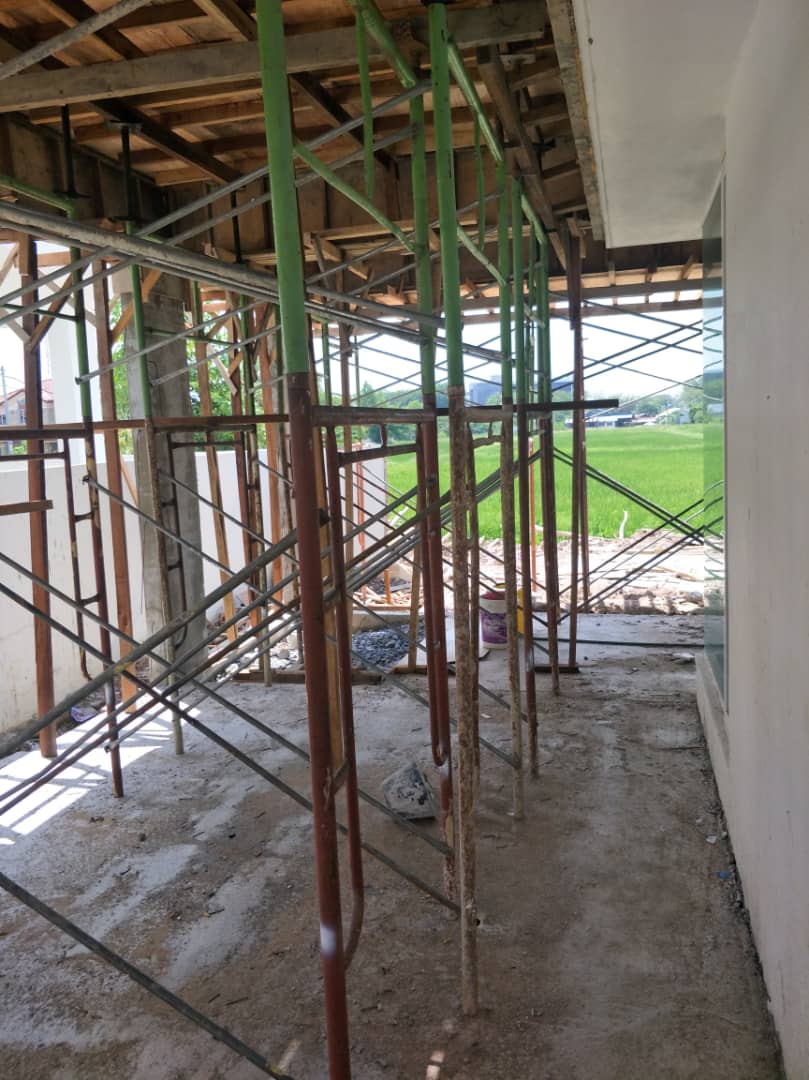 As one of the top interior design firm in Ipoh and having numerous projects around Malaysia for more than a decade, we having a great experience applying MAICA laminate, specifically recognize certain wood texture color range which we have high confidence that it will turns out great with white solid colors.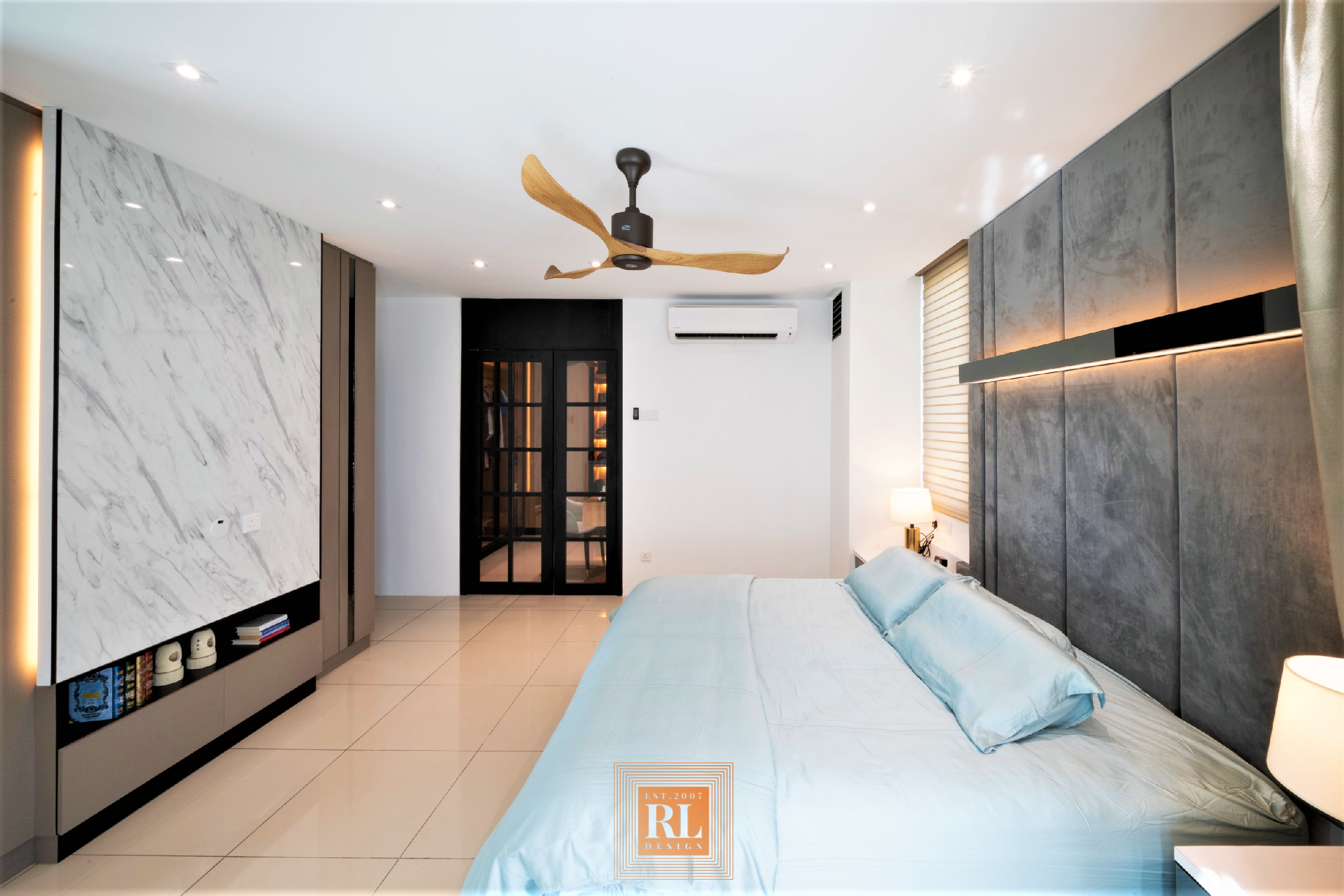 Grey velvet fabric features for bed panel, we deprecate paled turquoise color mattress cover though, it placed purely due to fengshui objective.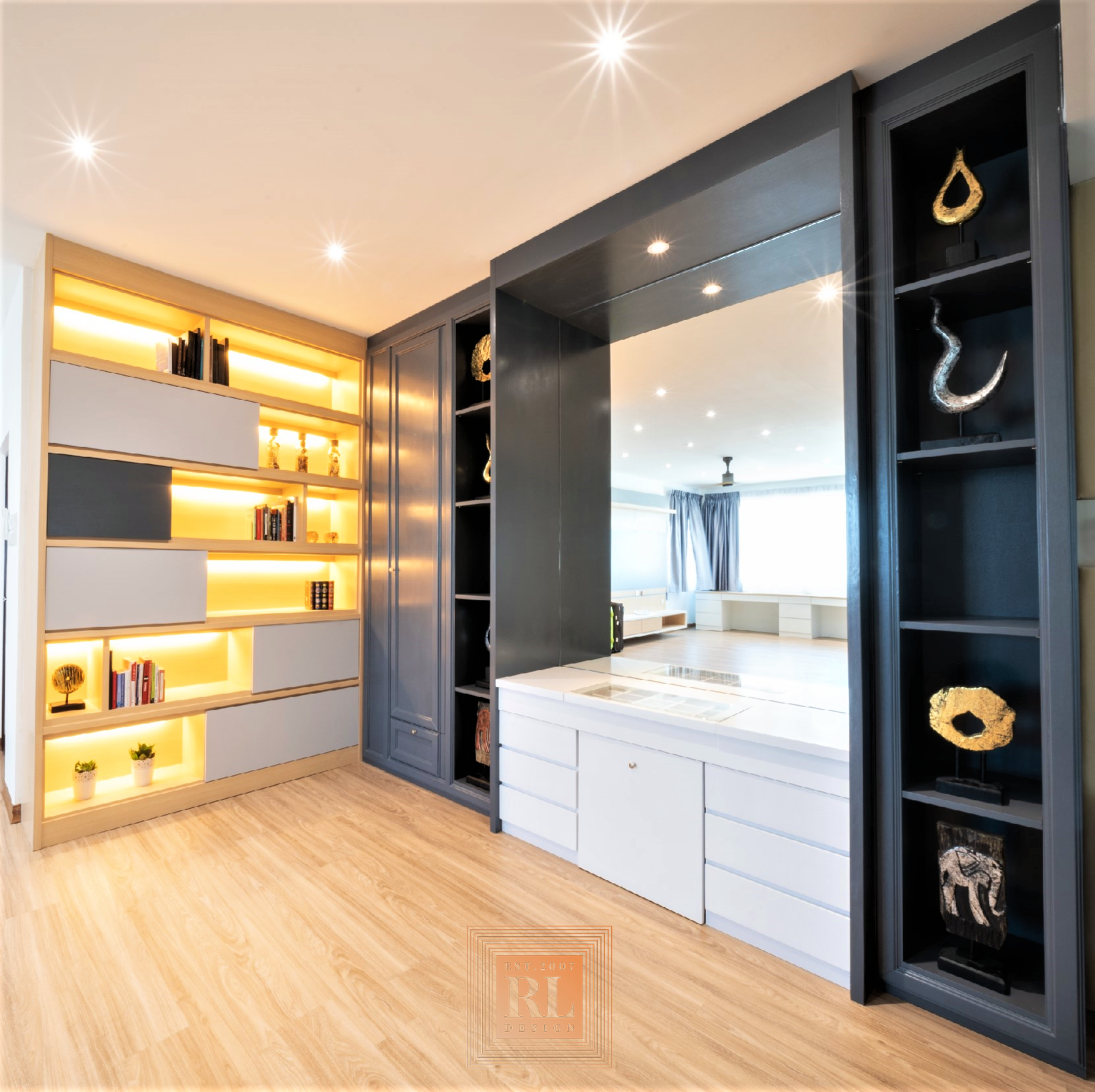 Not everyone would sit for hourly dressing, the reason we design and built based on individual's daily practice.
The dressing section flows with display and storage unit in different theme.
On our previous project in Taman Golf, we received comments on glass roof (commenters probably missed out glass house that we built before, on different post then) about how heat generated into the interior. It is unarguably common knowledge, BUT what uncommonly known that how efficient a double glazing glass was. Anyone could Google, but not many have that similar experience like us. Cut fact story shorter, we did share a brief technical specs on site, click here for more info. Back to this perspective, a work station with glass roof to channel natural light into the study area.