From construction to interior design and carpentry works, it took nearly 3 years to complete this bungalow project. The result worth the long wait.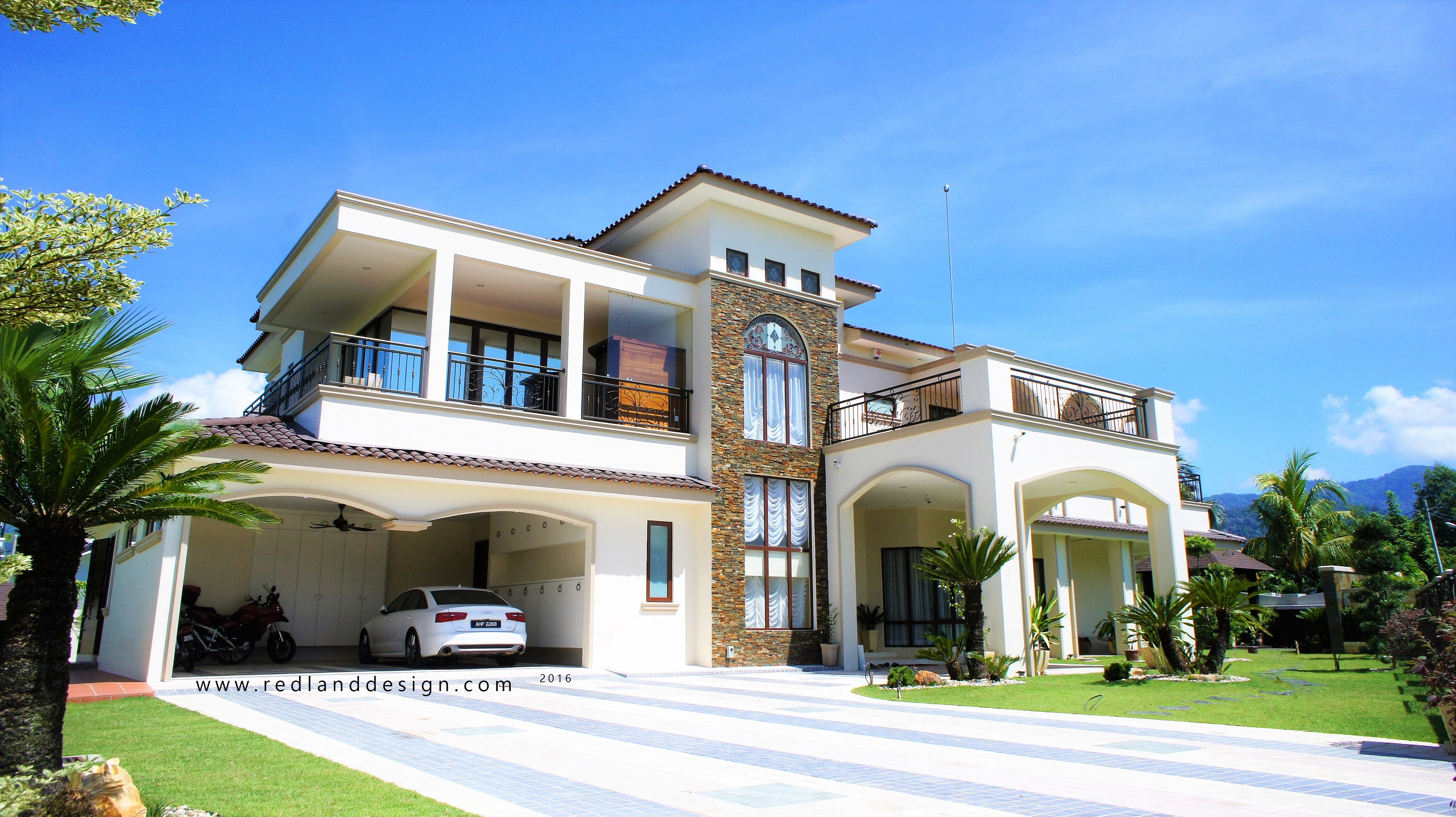 The Mediterranean style house stands out from the neighborhood. It is quite rare seeing such house architecture design theme in Ipoh.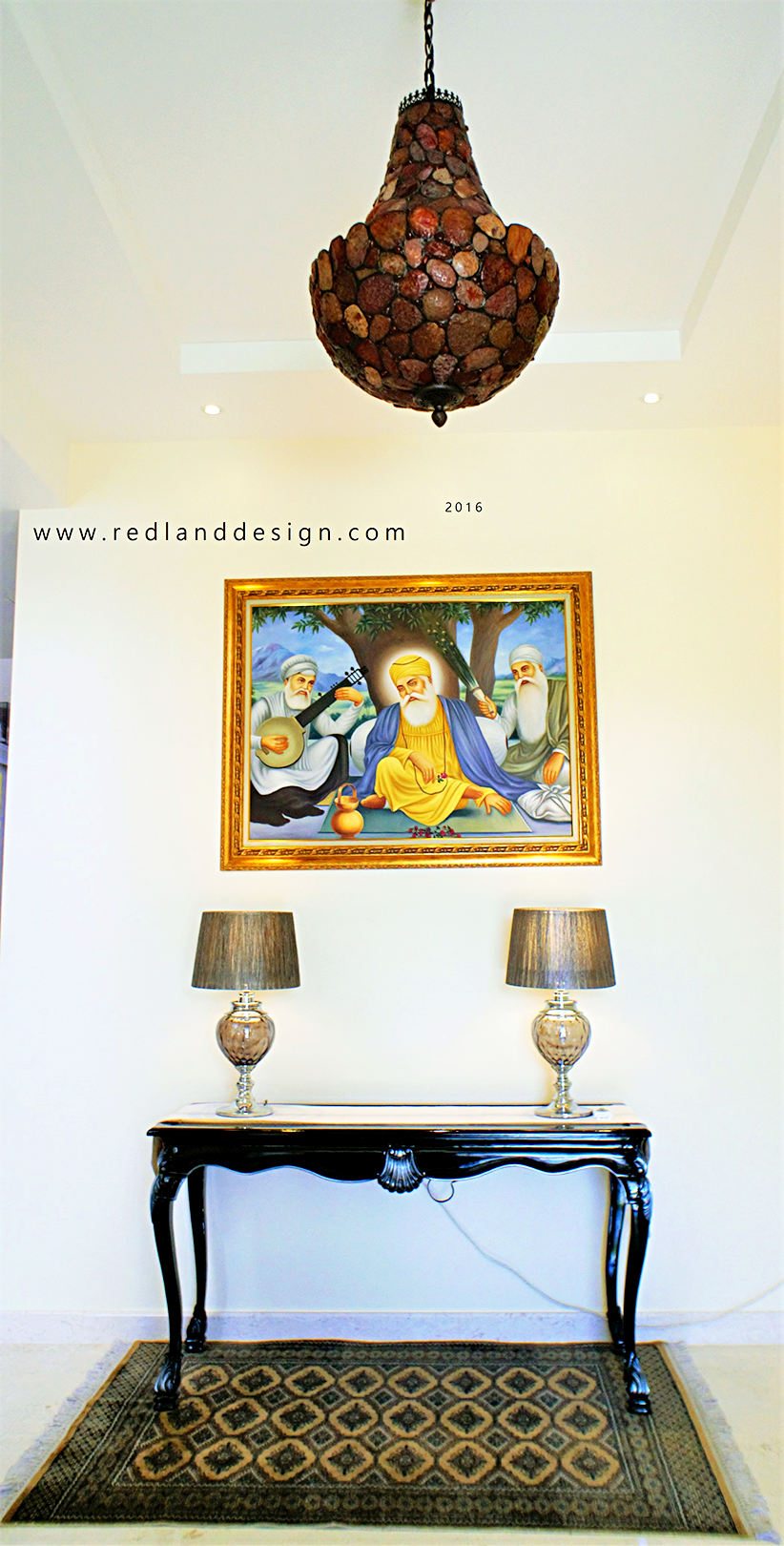 Persian rug, Turkish chandelier, victorian console and table lamp set styled the main entrance of the house.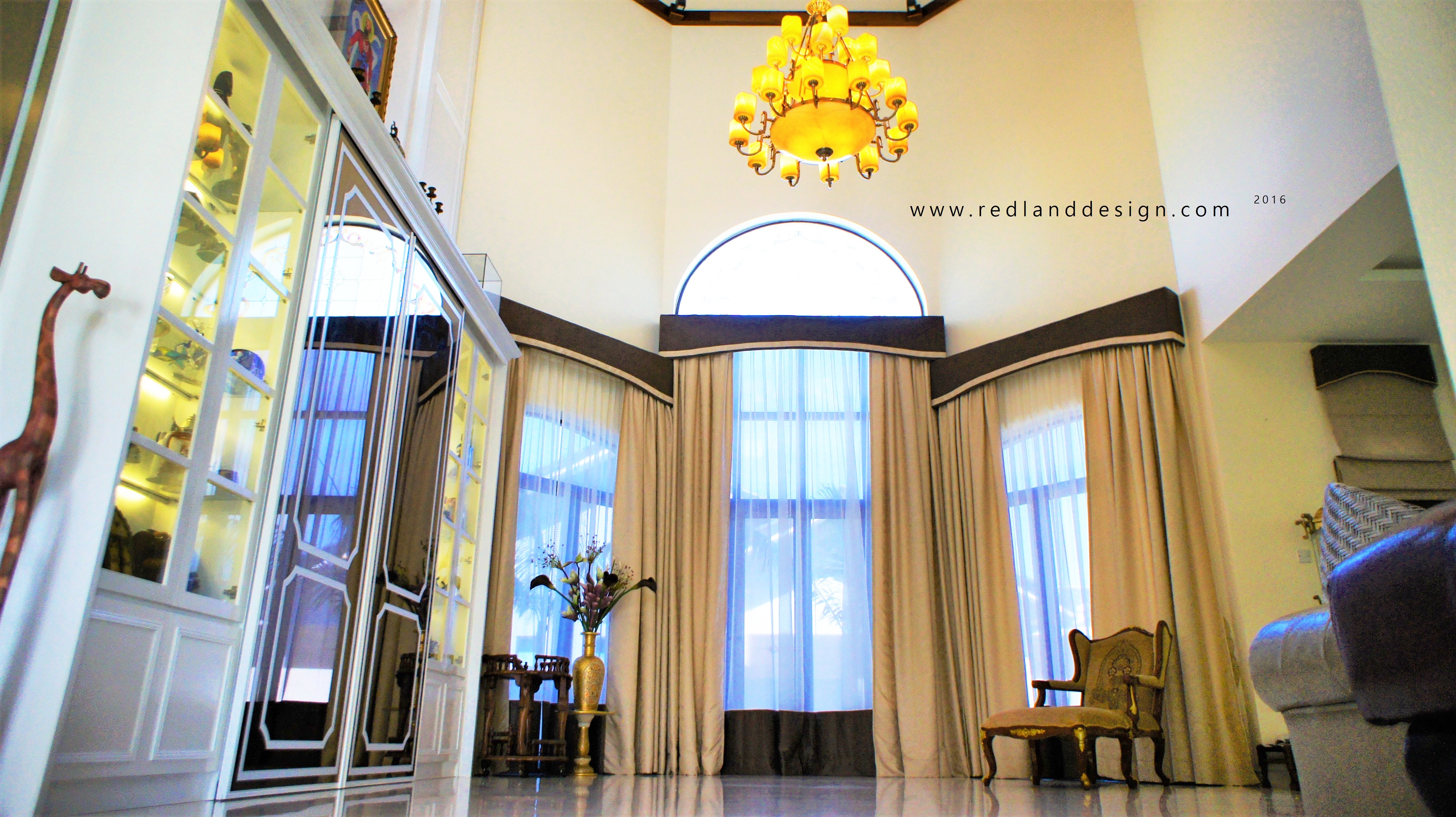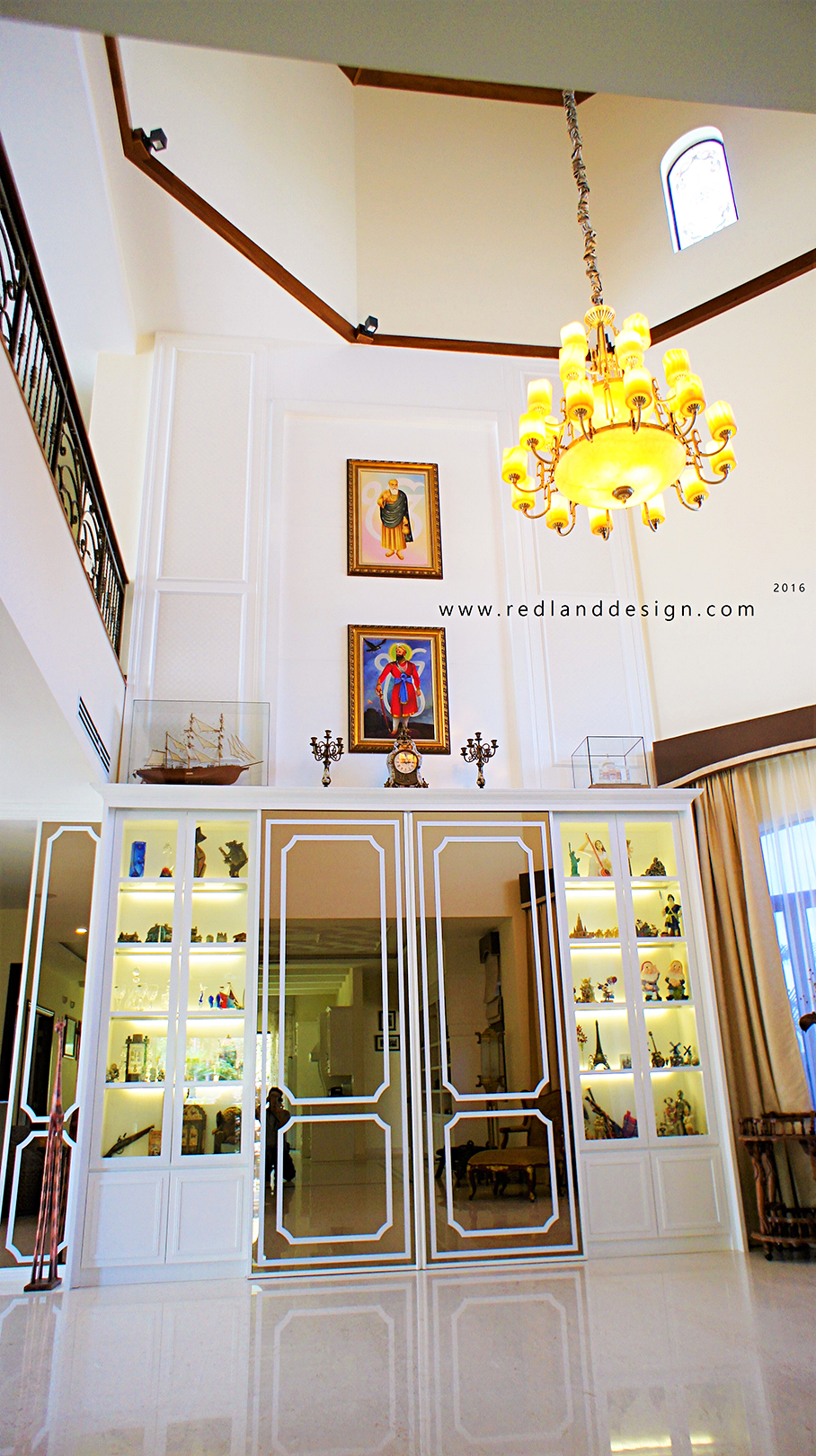 The tall double sliding panel works to hide a TV panel behind.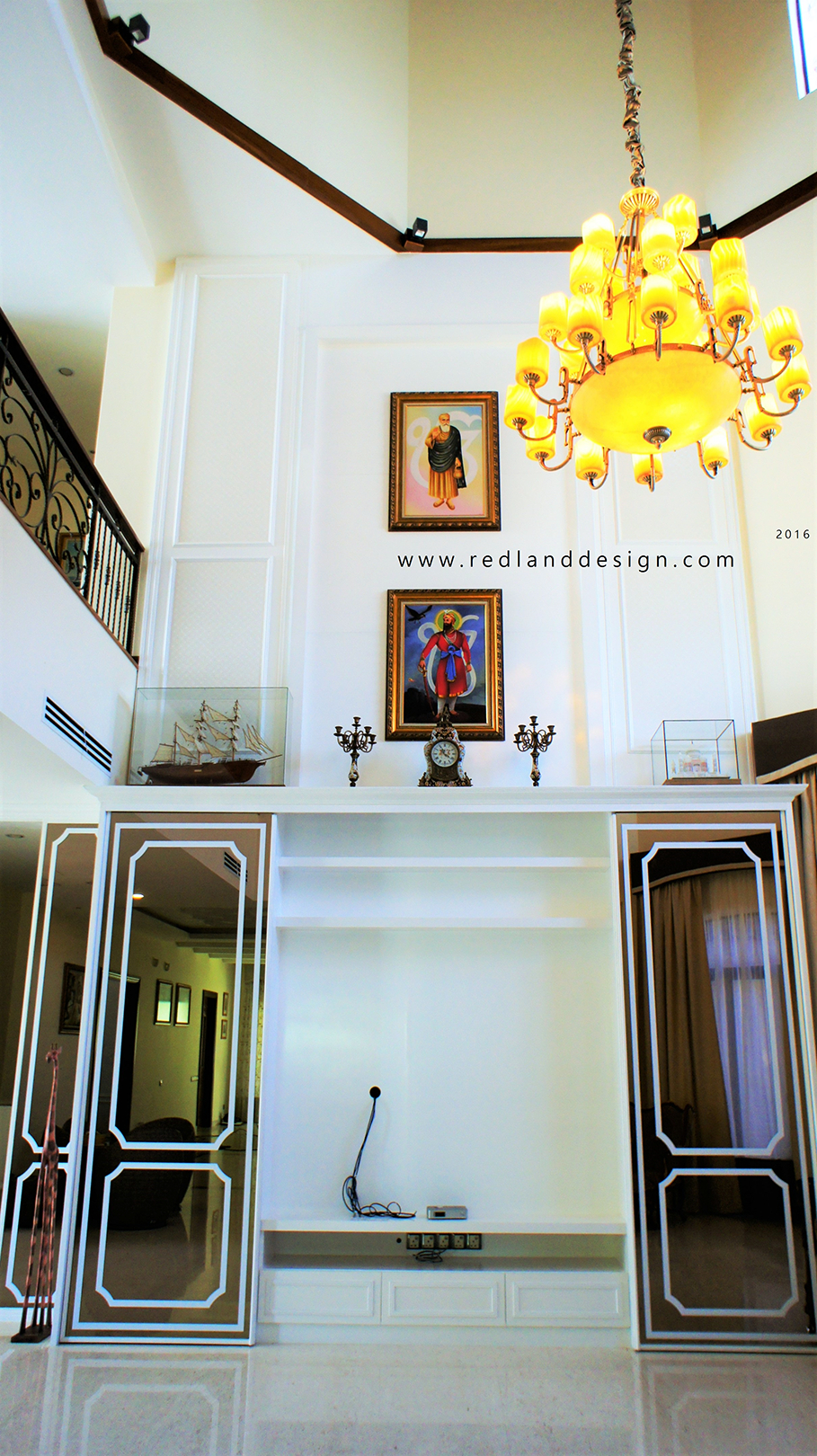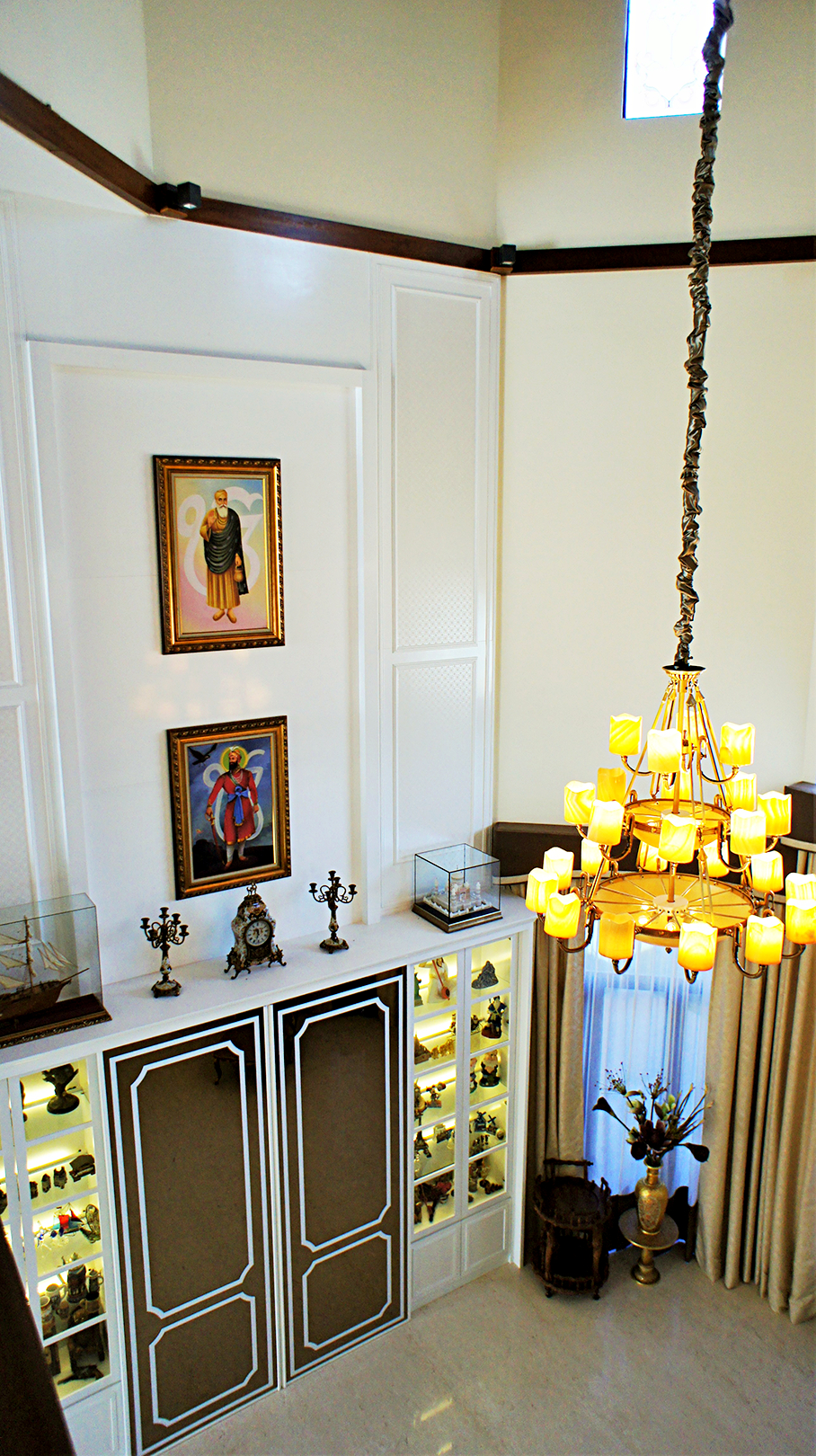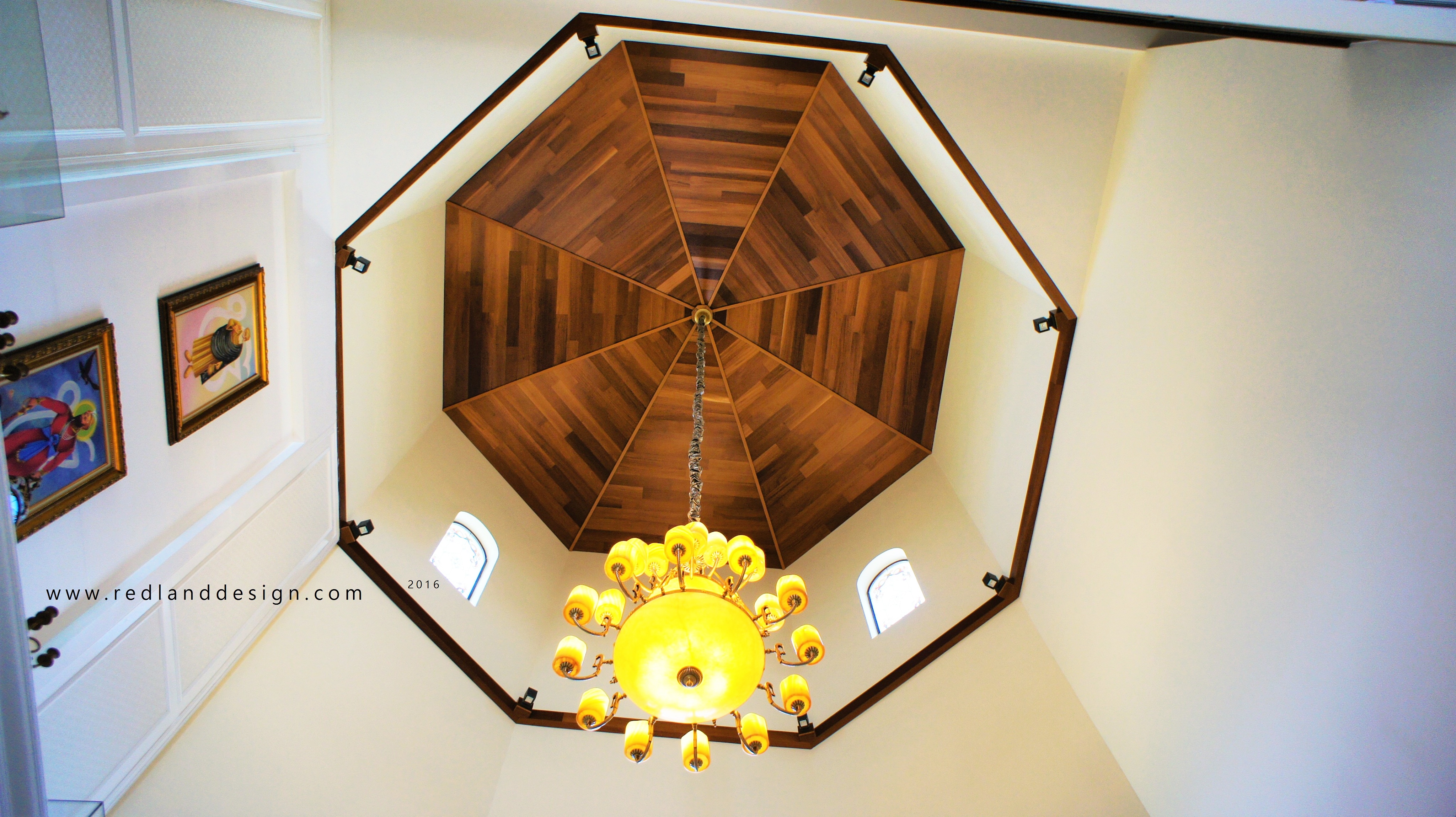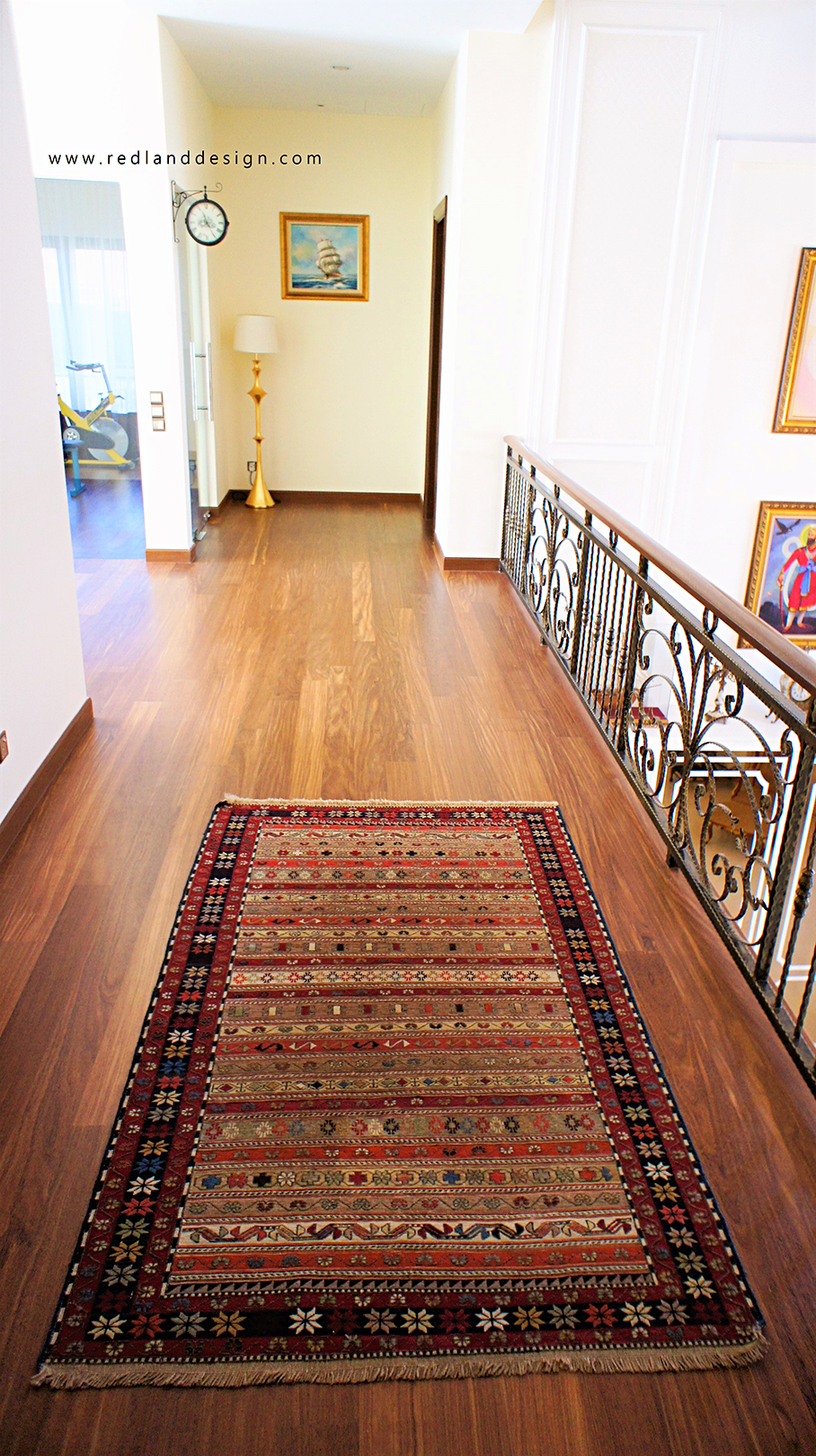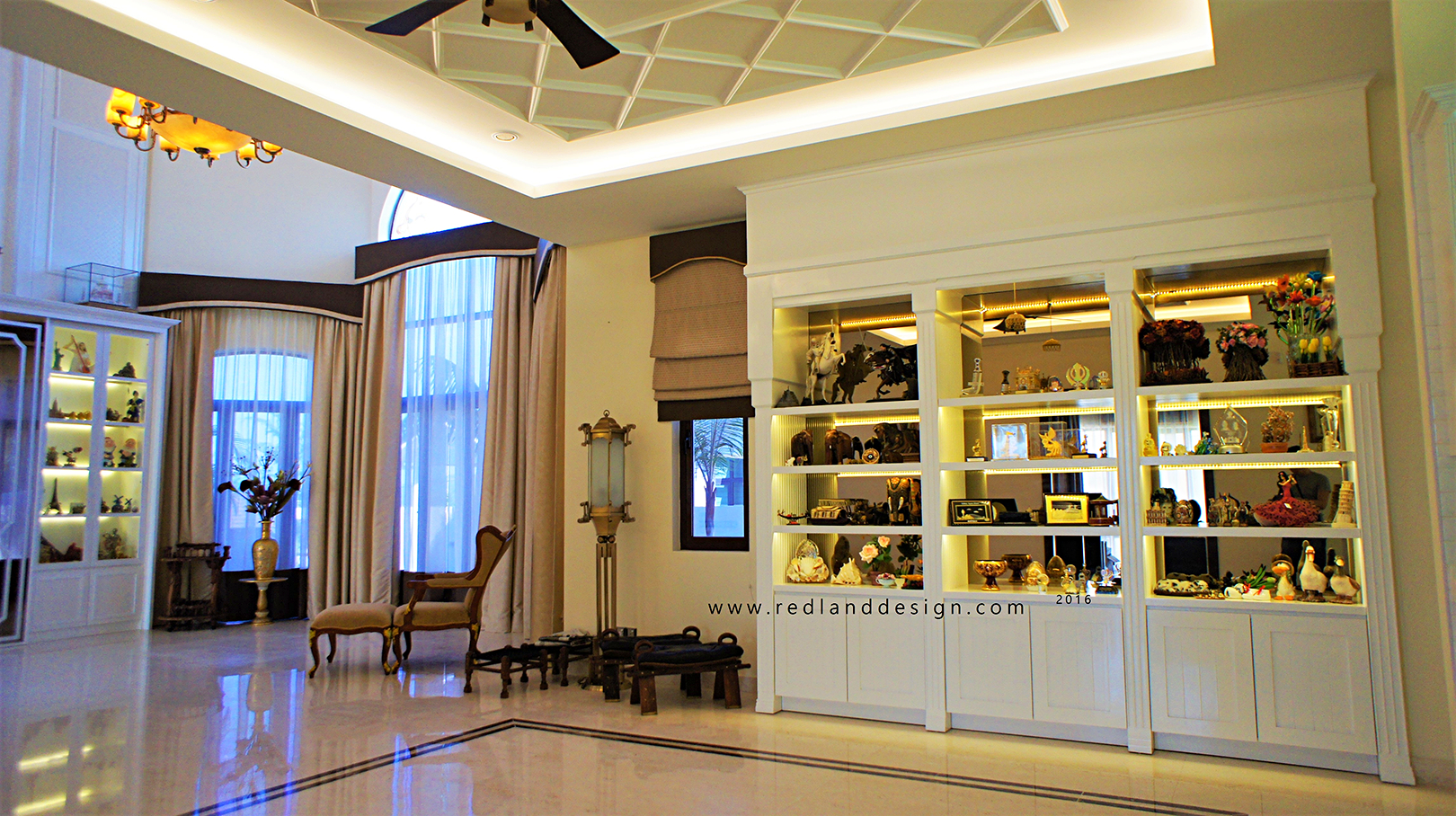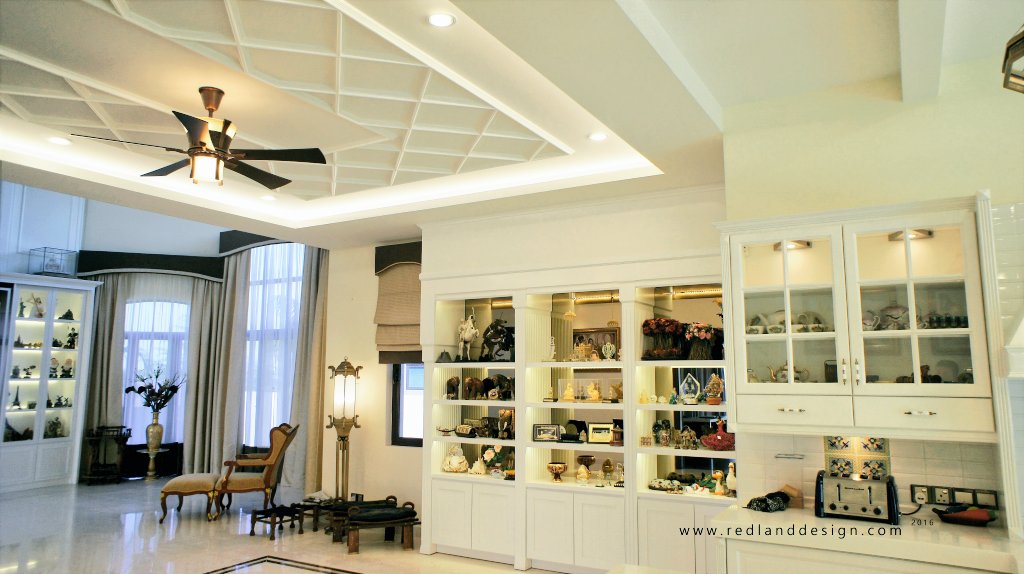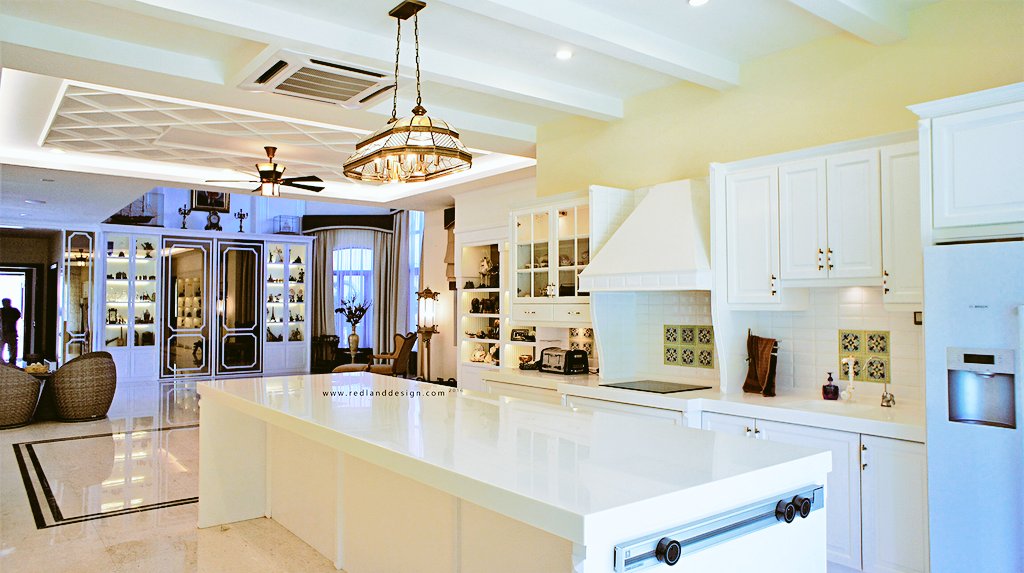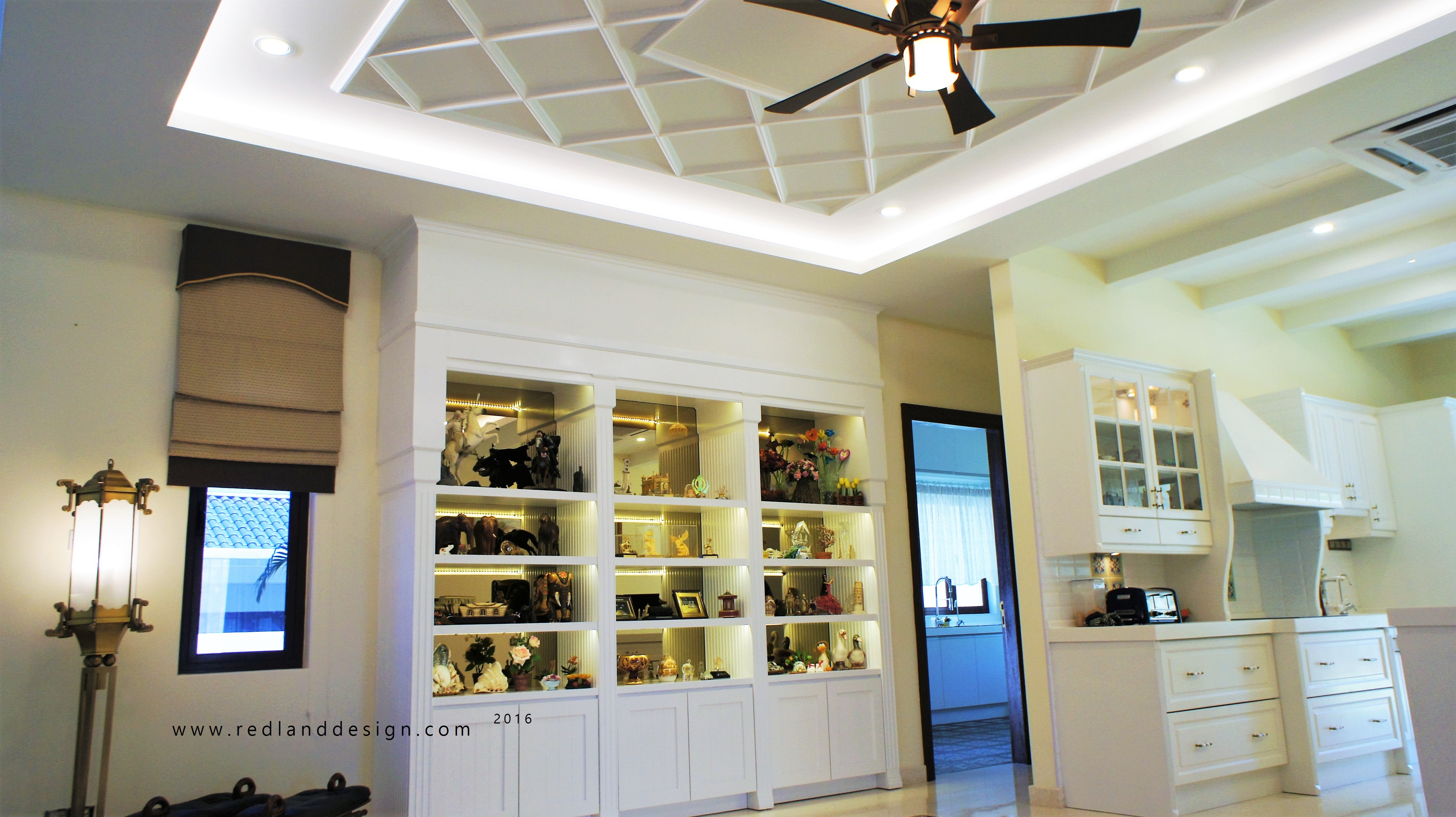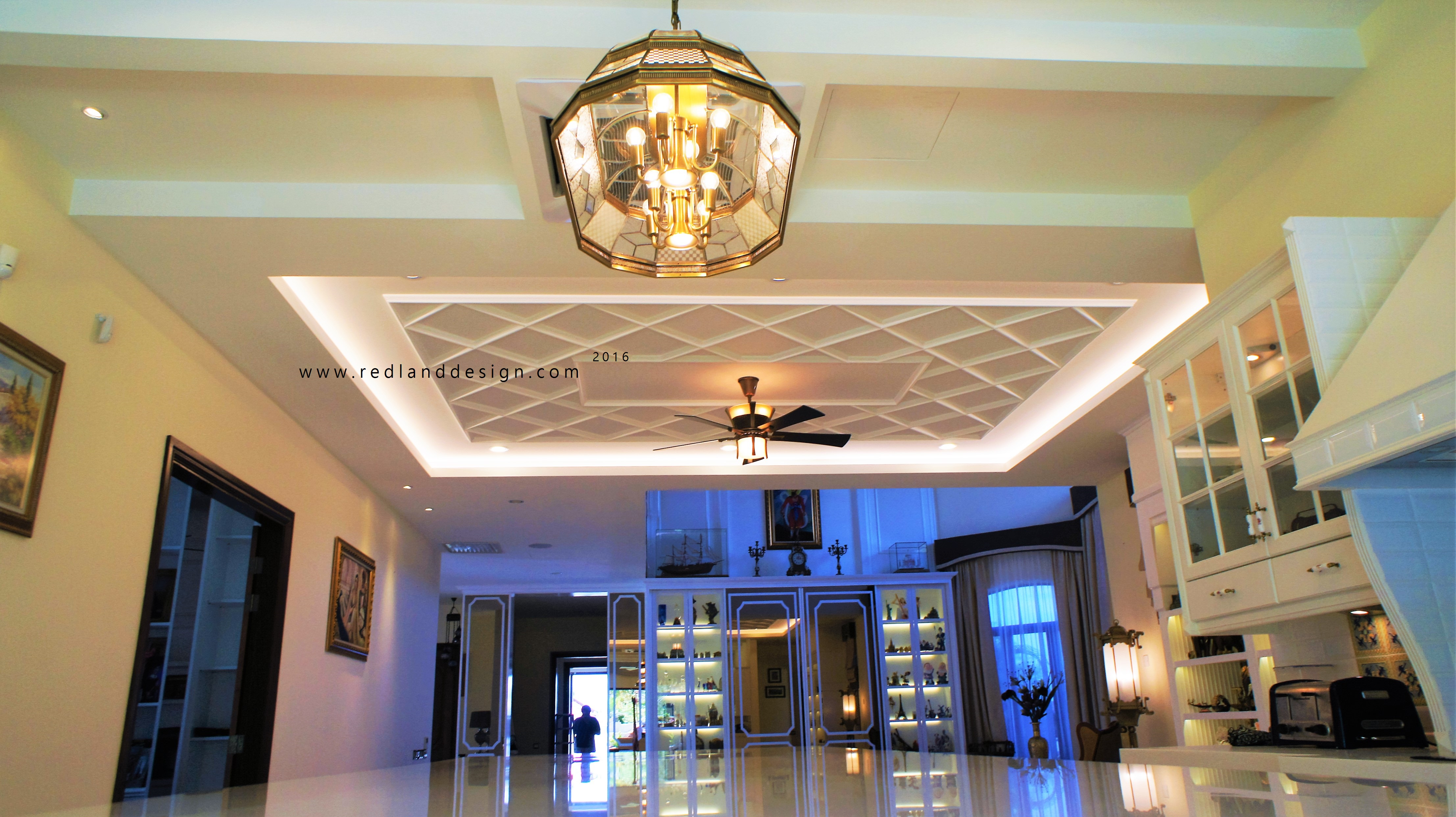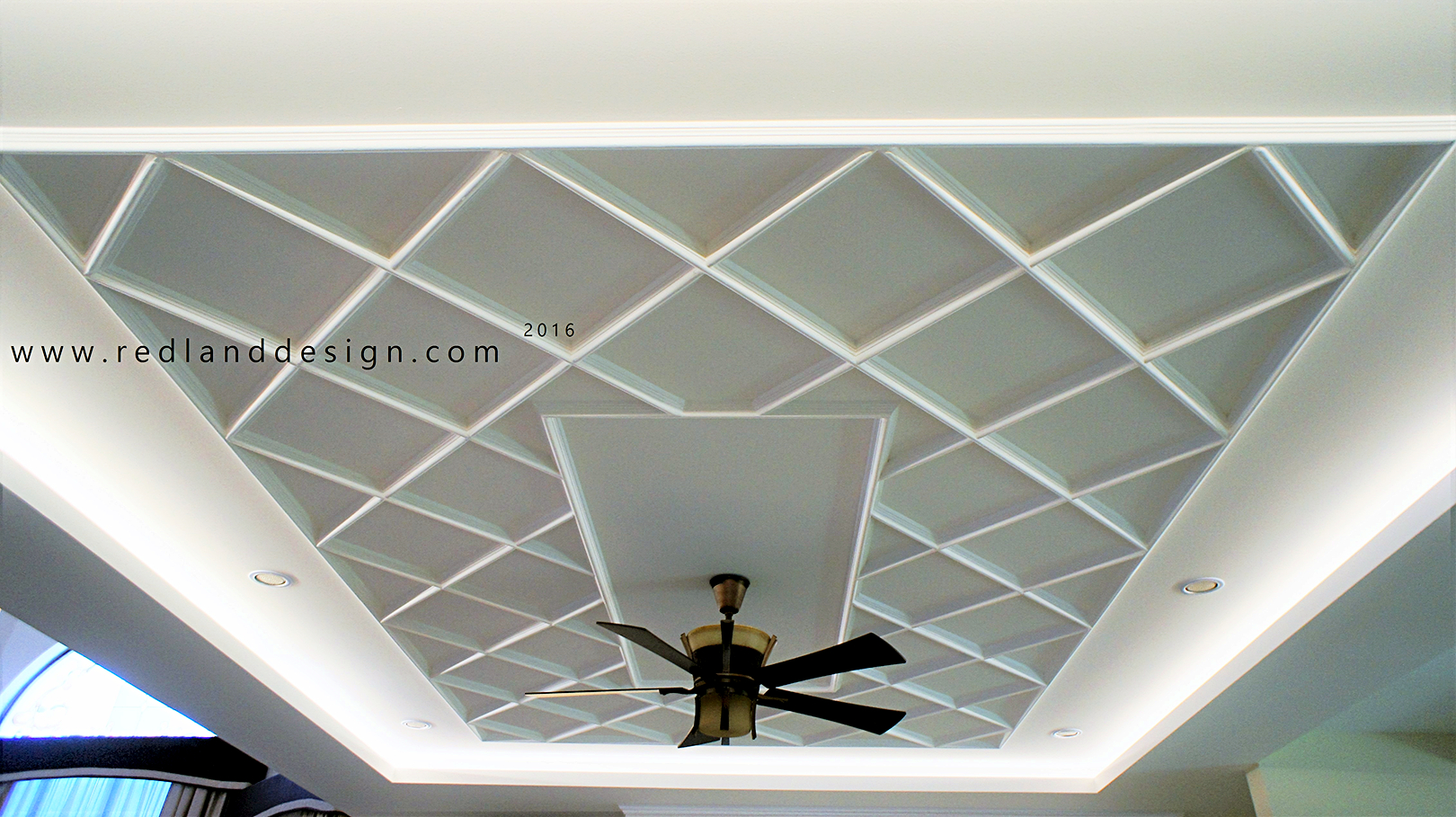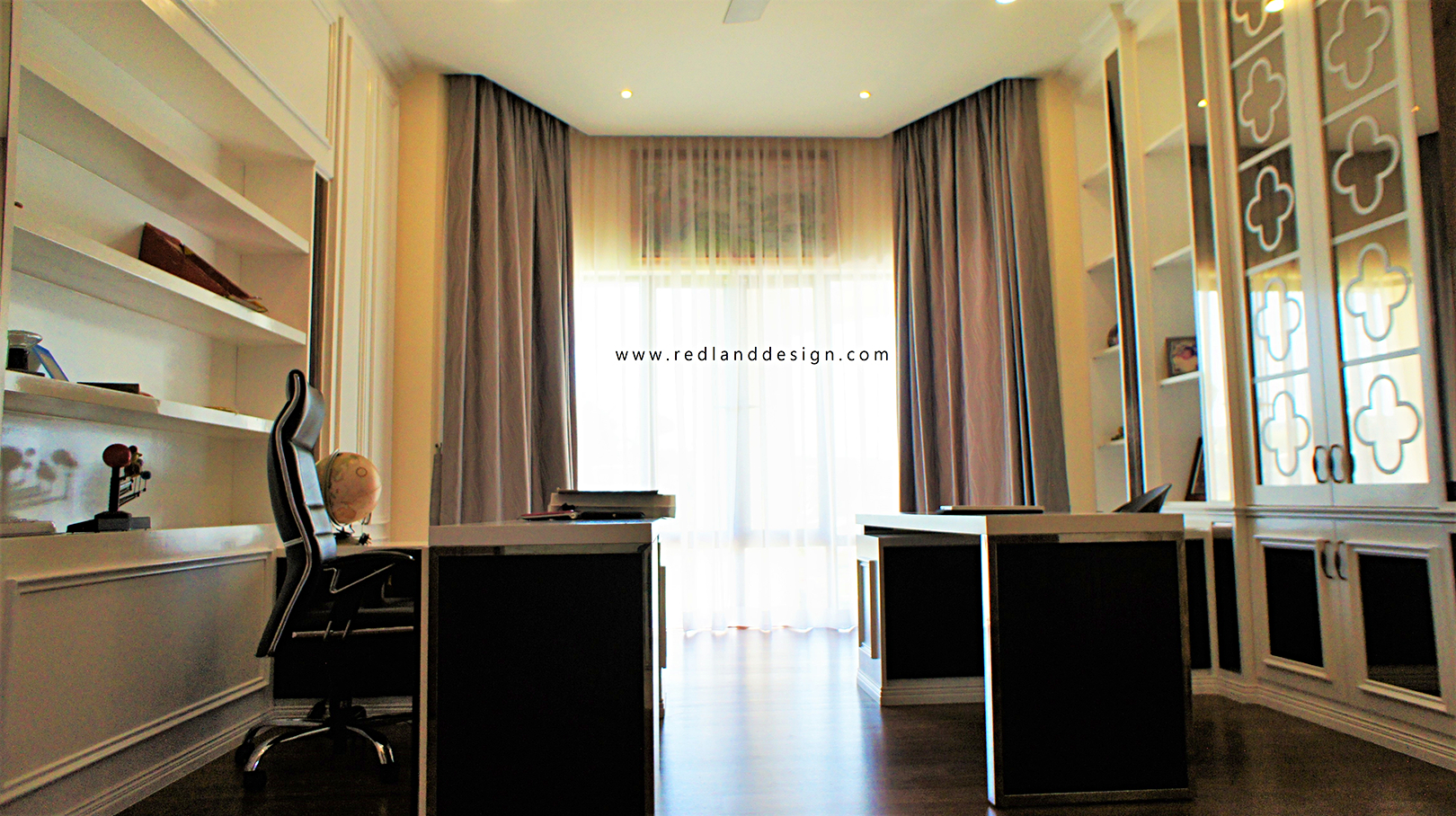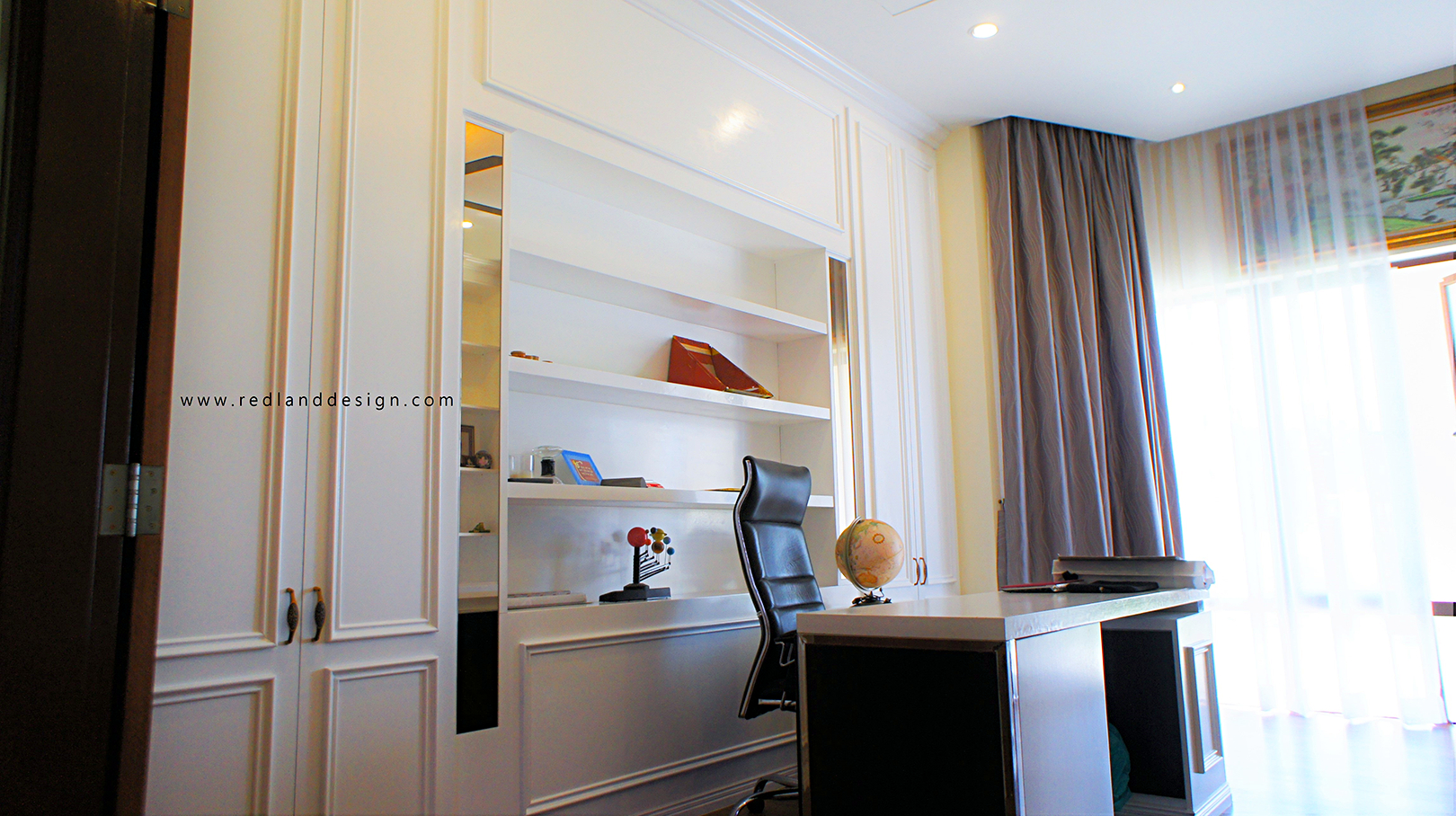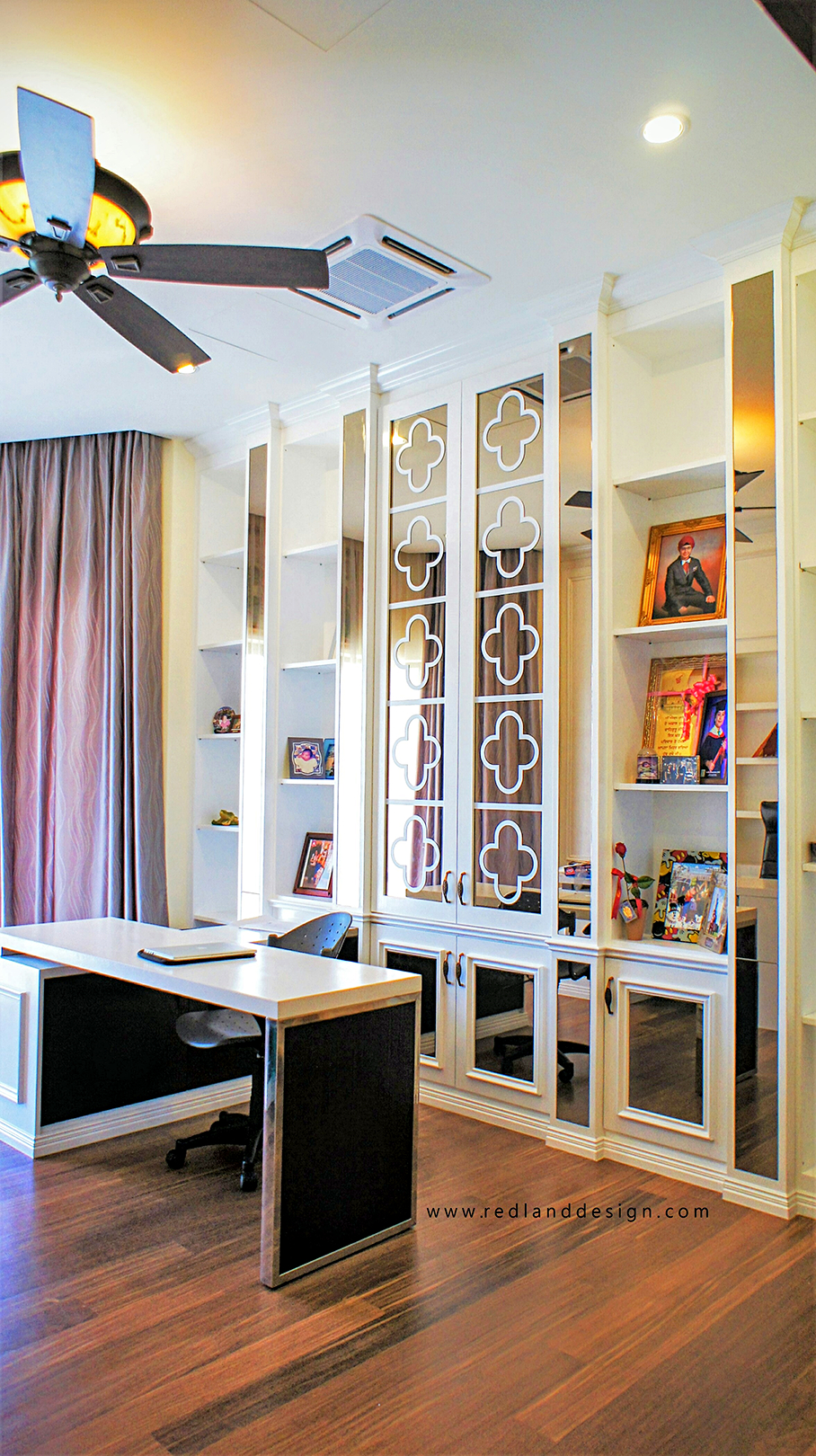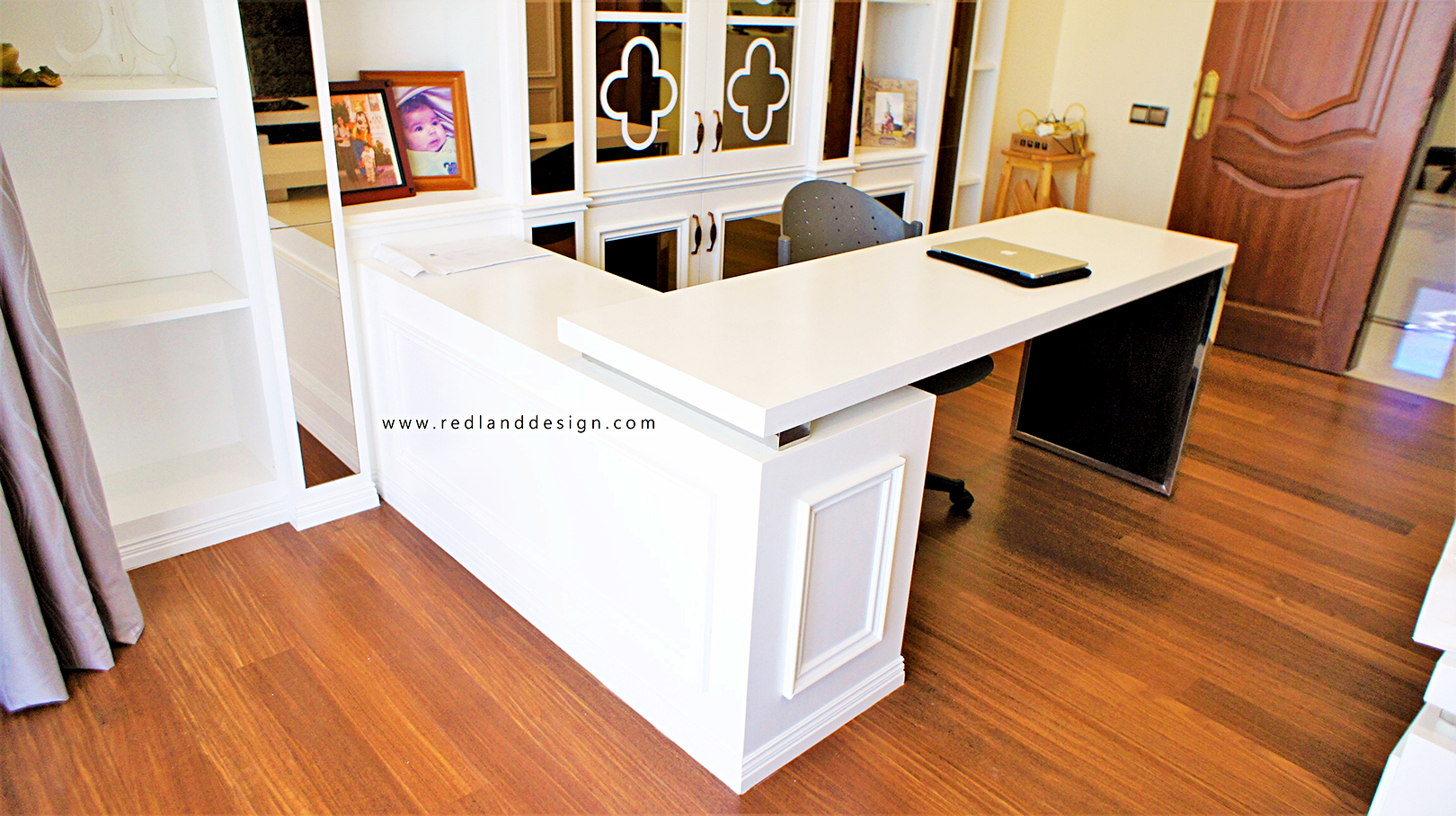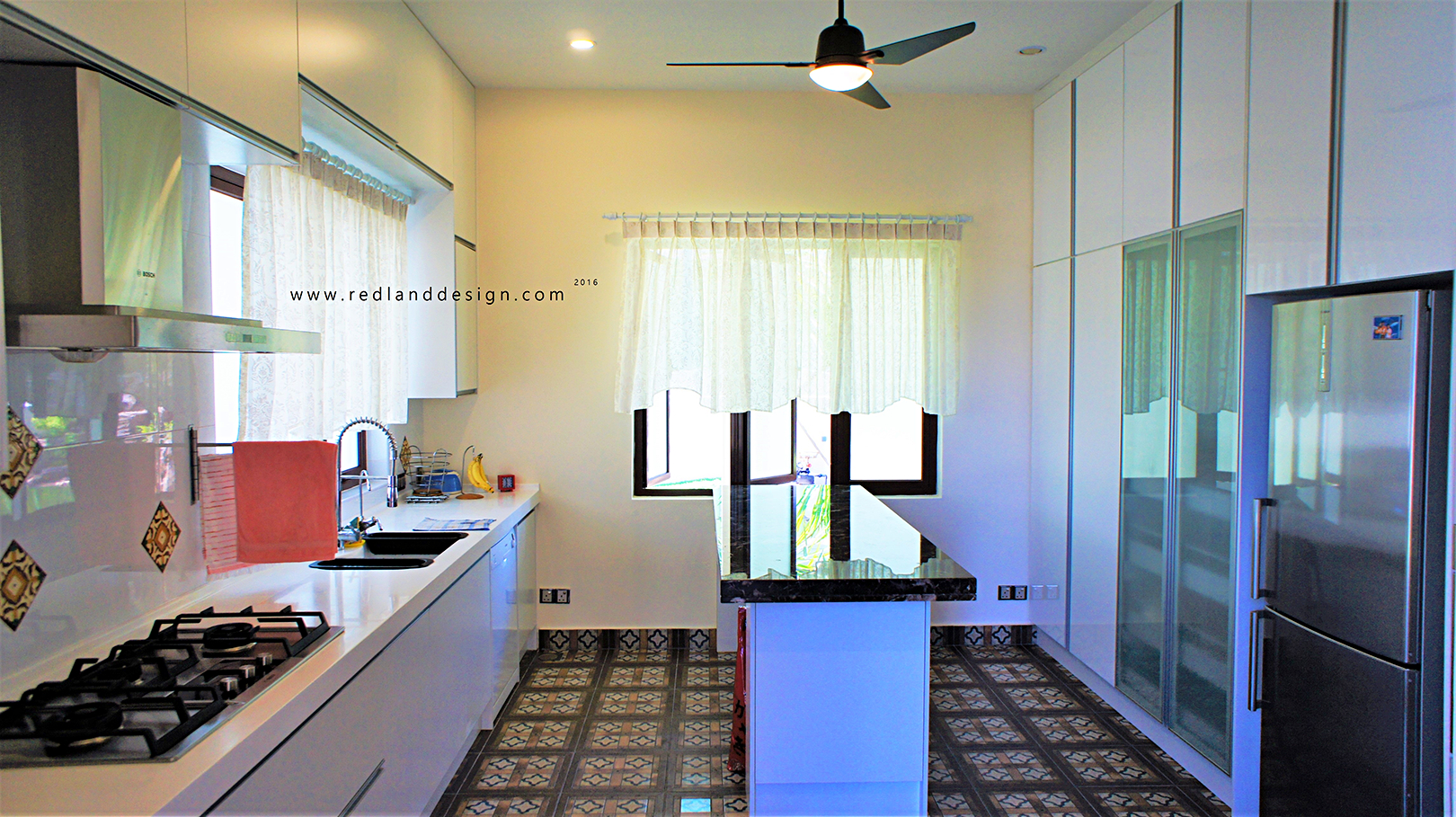 The Mediterranean design concept continues in the wet kitchen as well.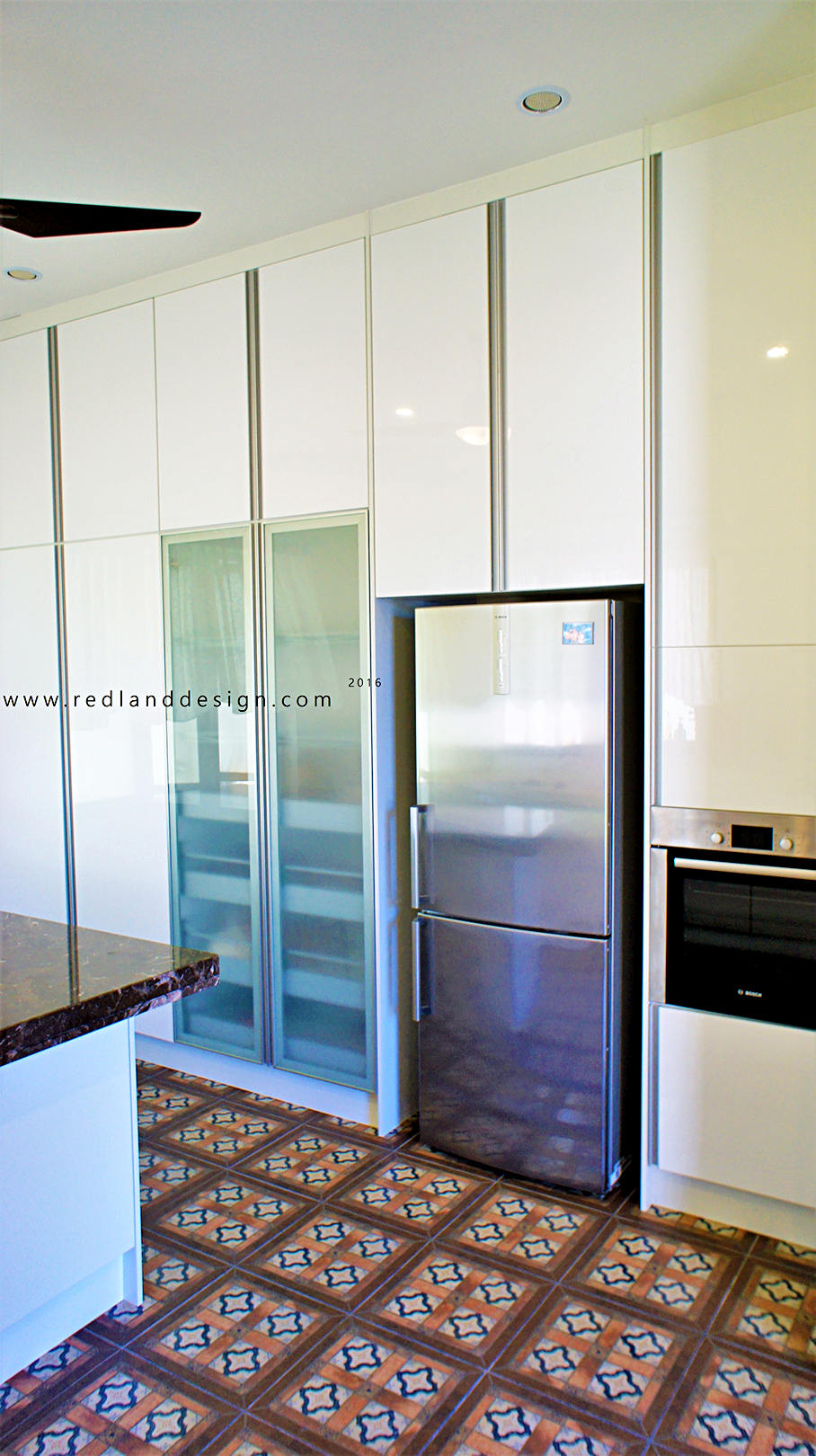 A timeless colonial design concept for the Master Bedroom.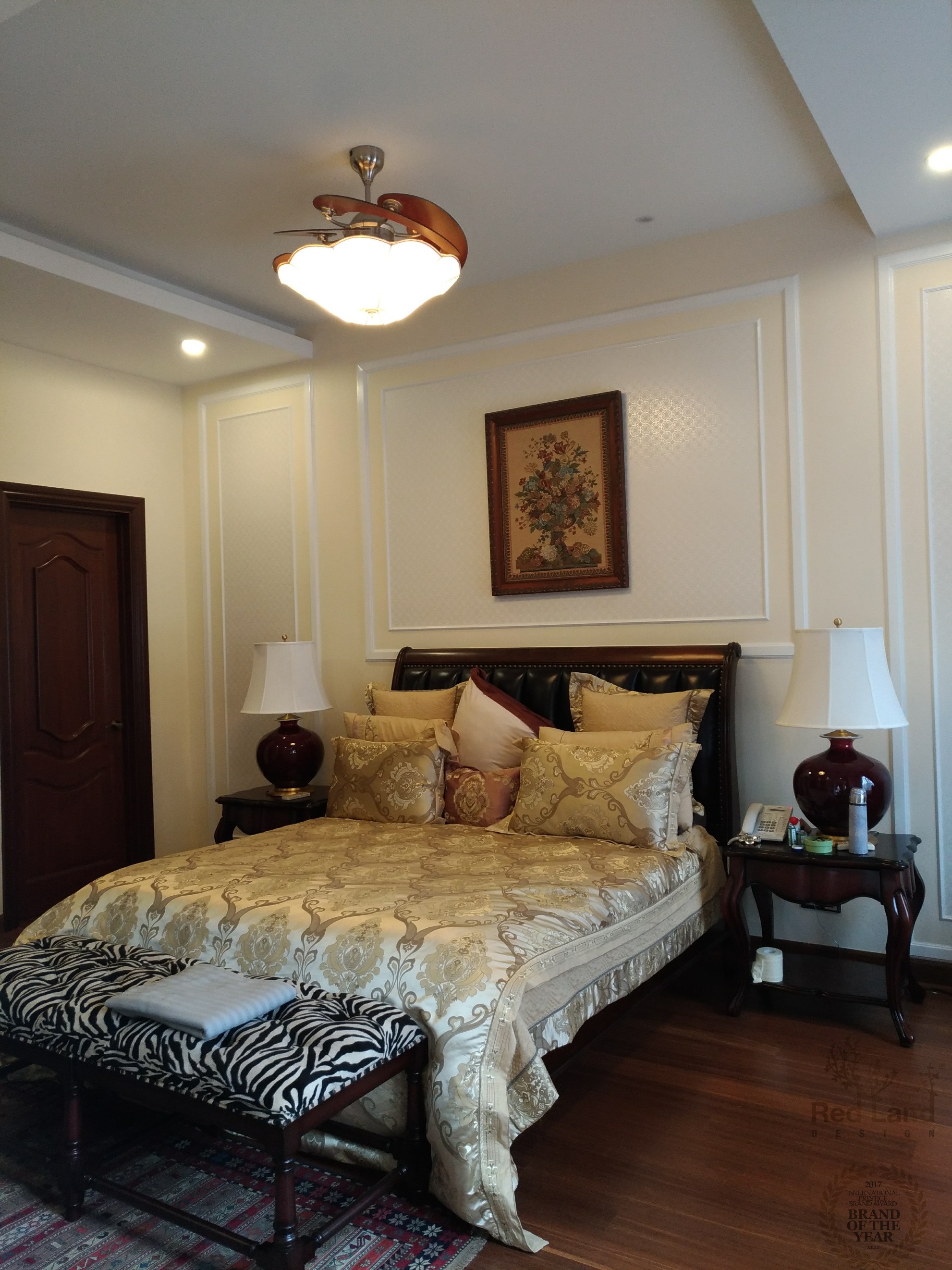 It took a lot of sweat and hard work to create this awesome interior design result. Thank you for all our team mates who put great effort into it. Here is the making.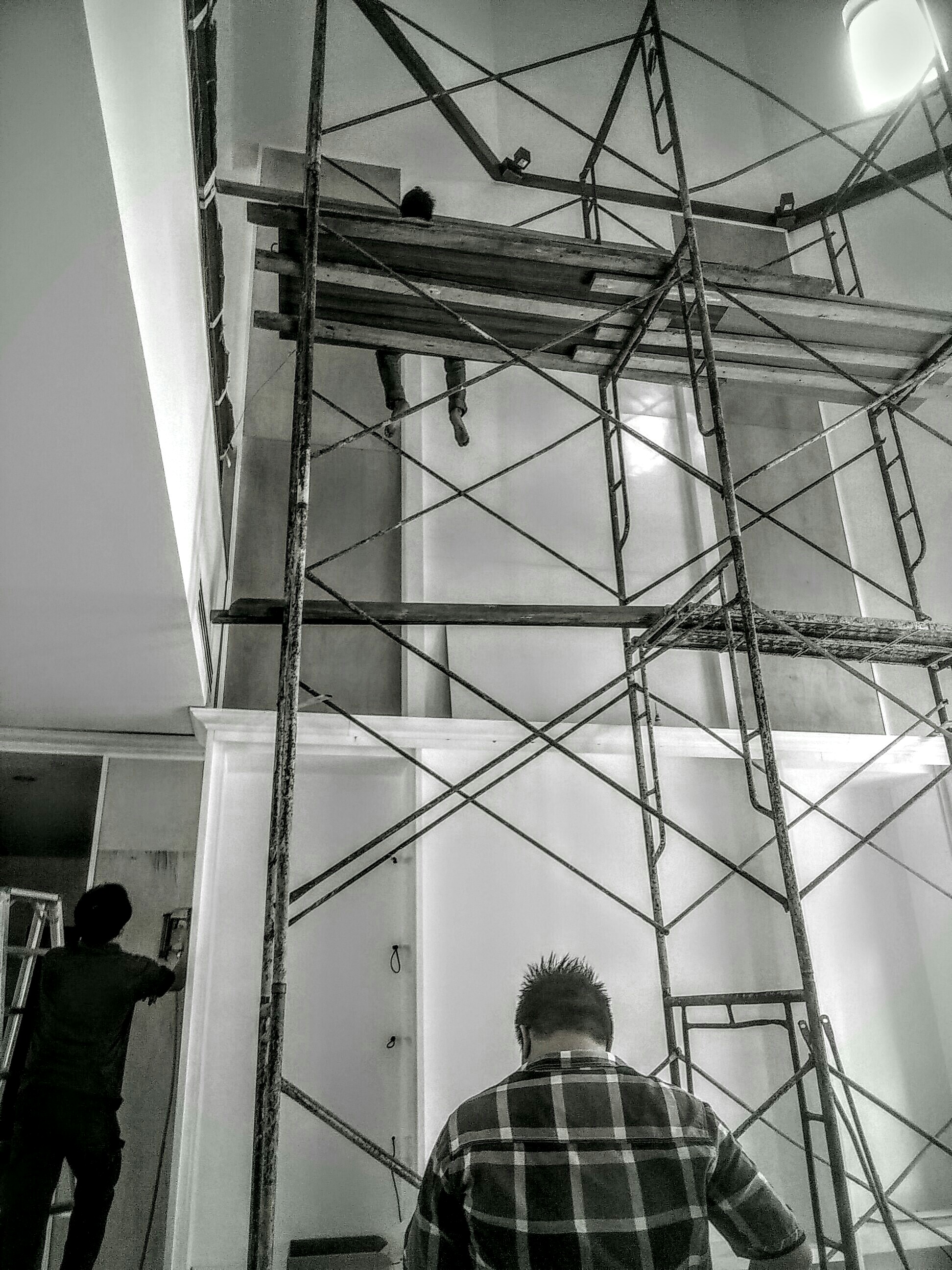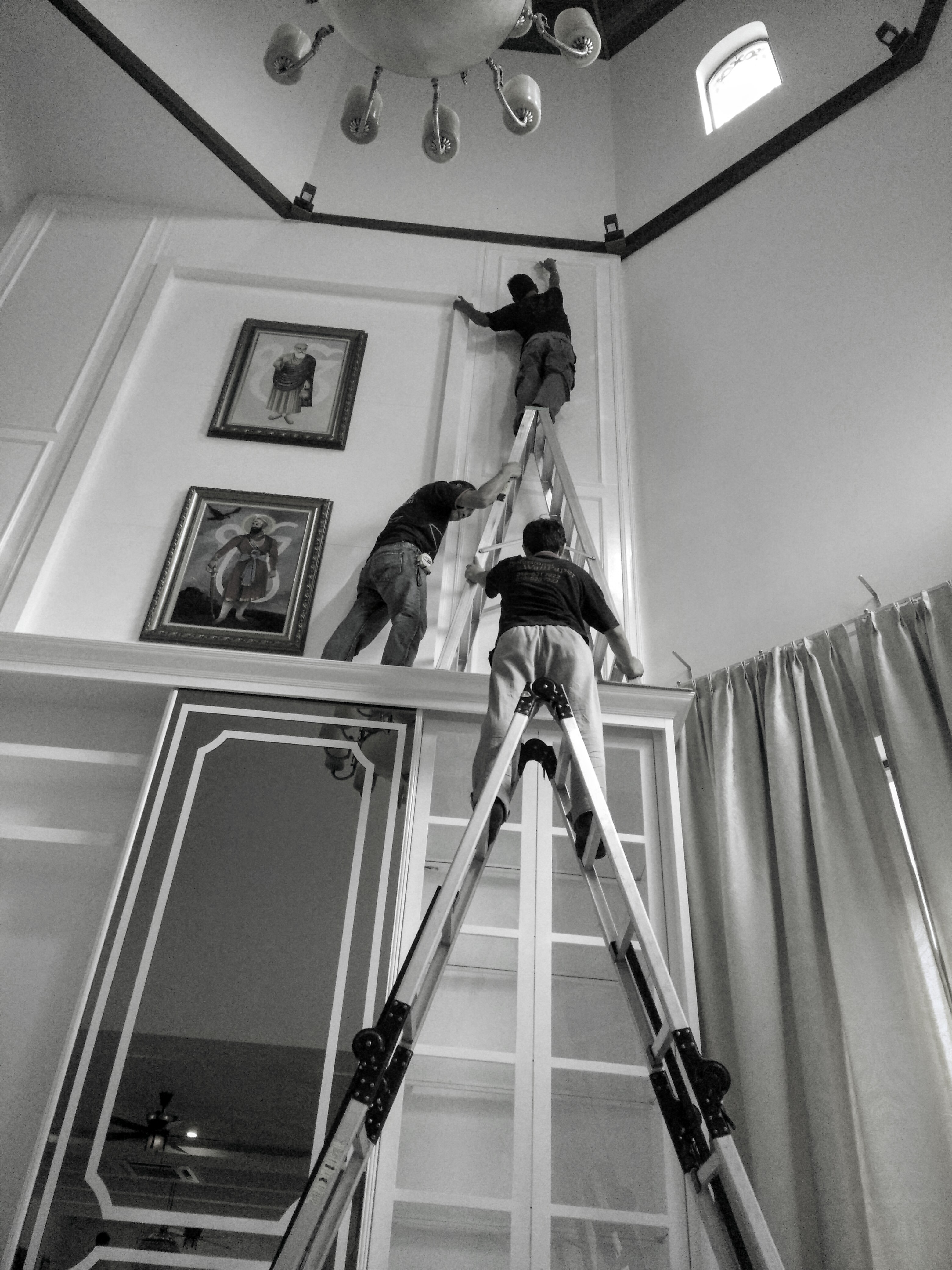 Red Land Design, one of the pioneer interior design firm from Ipoh and having numerous projects throughout Malaysia.